Foldable smartphones with bendable display have always been either clamp shell or book profile. Samsung Galaxy Z Flip 3 (clamp shell) and  Samsung Galaxy Z Fold 3 (book) are good examples of foldable phones executed well. But, there is a third way and no we are not talking about rollable screens. It is a reverse take on the book profile seen on Huawei Mate Xs 2.
Huawei Mate Xs 2: Ultralight, Foldable Screen, Re-invented Photography – A True Flagship
Regardless of the sanctions, Huawei is in no mood of slowing down. This time they have brought something truly spectacular in the Mate Xs 2. Foldable displays are nothing new but Huawei has taken it to next level through a fusion of innovation and art.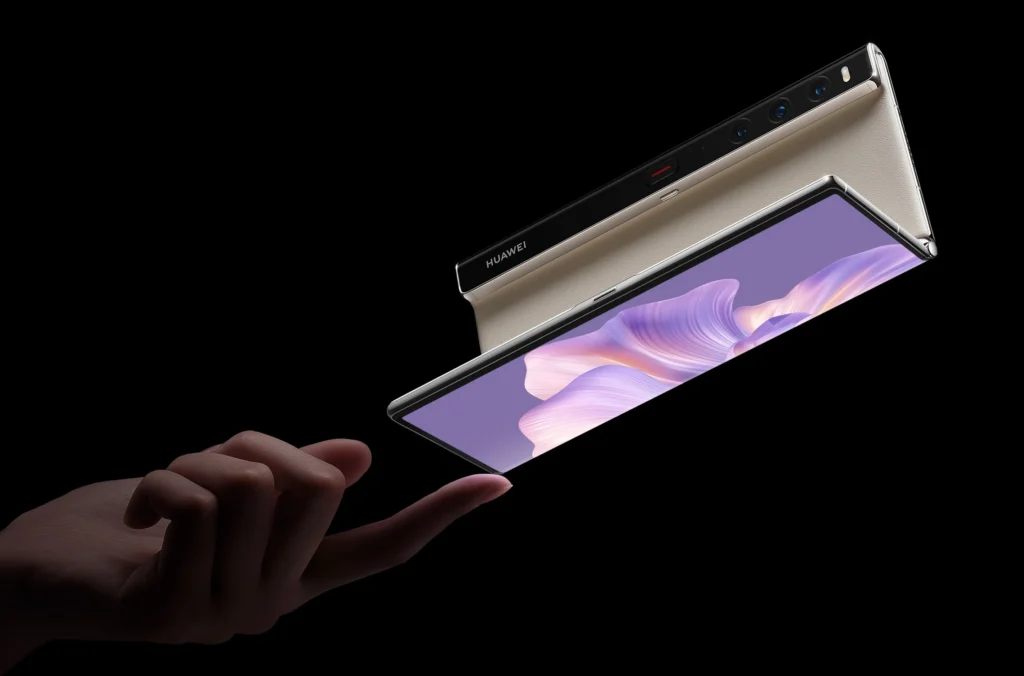 Book Cover vs Book Pages
Now in its second generation, the Huawei Mate Xs 2 improved on the book cover profiled used by early adopters like Samsung. Instead of opening to reveal a second display like on the Samsung Galaxy Z Fold 3 and Oppo Find N, there is only one big display. This big display wrapped around the phone like a book cover. The 'spine' is made of multiple hinges to better support the foldable display and to make the unfolding action a smooth one. More on this later.
Foldable Display with a Difference
This smartphone is almost an all-display device as unlike other foldable smartphones where the display folds inside, the Mate Xs 2 has an outward folding display. There is virtually no crease with interruption-free usage. The crease is visible only when light hits it at specific angles but users won't feel it while regular usage.
The display folds backwards from the left to meet a thin (permanent) fold from the right that acts as a vertical camera module. For the backplane, Huawei uses ultra-light glass fibres and aerospace-grade titanium along with ultra-light MIM steel. The result, Huawei has achieved a spectacular weight of just over 250 grams.
On top of the backplane is a leatherette finish that adds a premium feel to the user while using the device unfolded.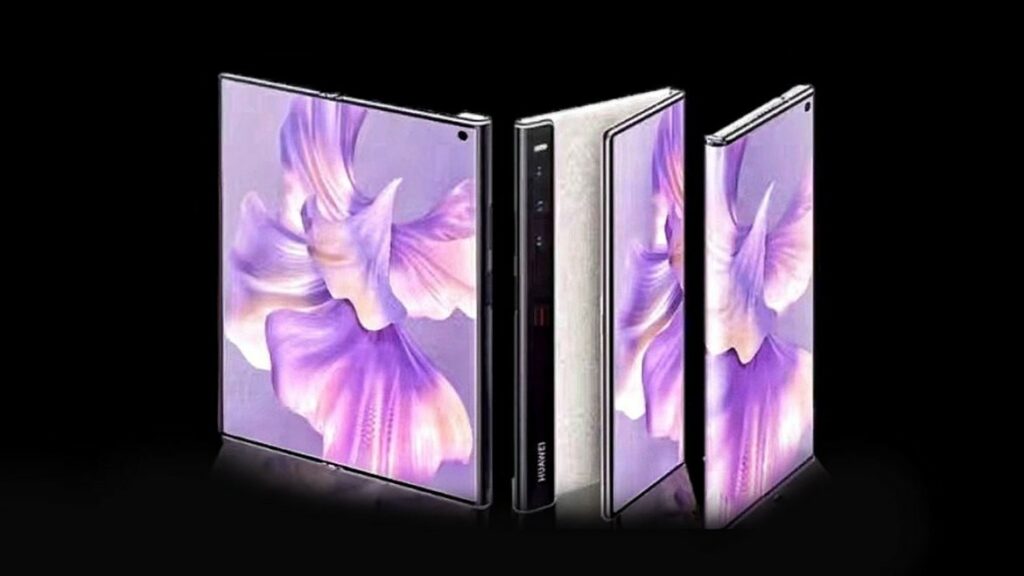 Folding Mechanism
The Mate Xs 2 blows users away with the design that Huawei calls True-Chroma Foldable Display. The panel is very bright and produces lovely colours. A pioneering Double-rotating Falcon Wing Hinge uses four semi-circular rings to achieve a smooth hitch-free roll and yet adds a lot of durability to the device.
Display
The Composite Screen structure absorbs and mitigates the force of impact with up to 2.5x drop resistance and 2.8x impact resistance. The folded 6.5-inch OLED screen opens up to a massive 7.8-inch, 120Hz refresh rate display with support for over a billion colours. Unfolded the aspect ratio stands at 8: 7.1 (and there is an Anti-reflection Nano Optical Layer for clear view even in direct sunlight.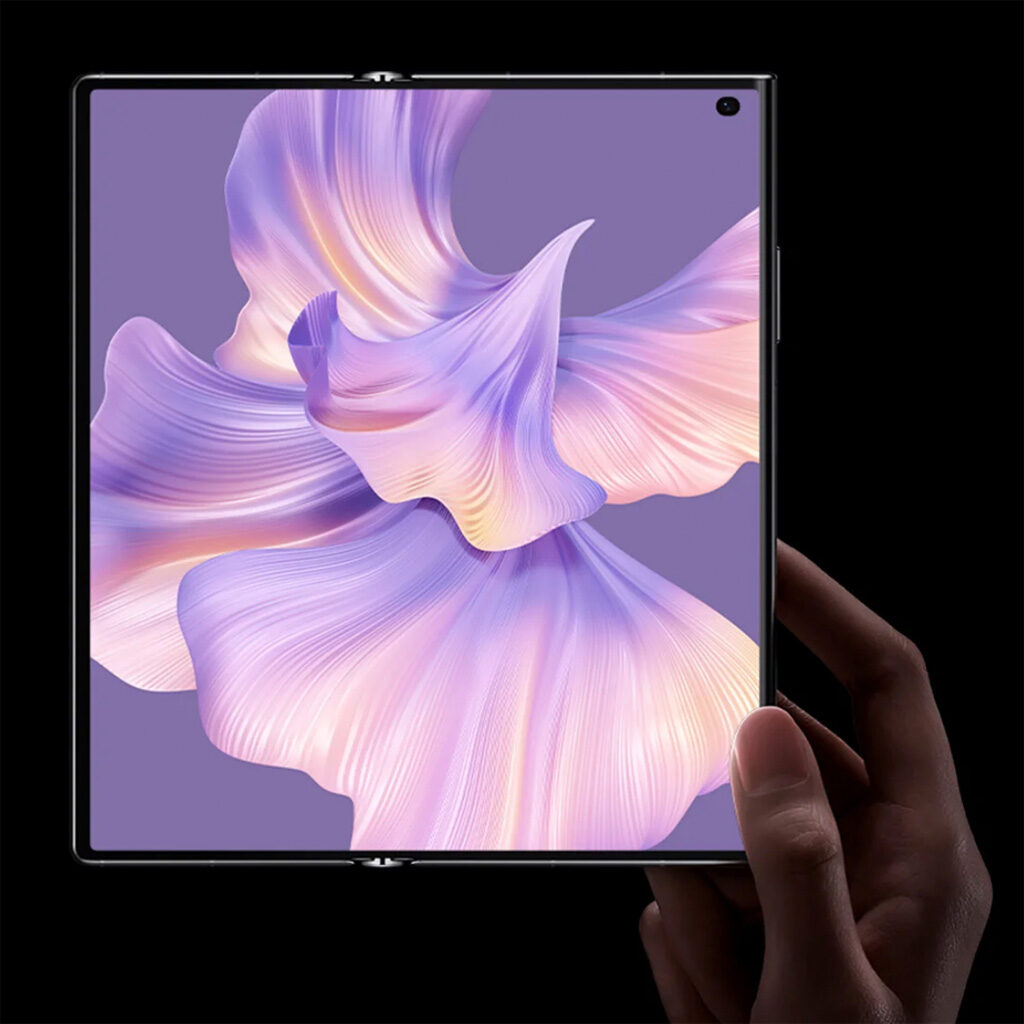 Performance
On the performance front, Huawei Mate Xs 2 uses Snapdragon 888 which by all means is a processor powerful enough to drive this big convertible smartphone but connectivity is limited with only 4G support. The graphics processor from Adreno 660 is potent enough for gaming on the 7.8-inch display.
An able competitor of the Samsung Z Fold series and Surface Duo series, the Mate Xs 2 is the closest you can go to a notebook while still staying within the limits of the Android ecosystem. Sharing the same processor and RAM combo as the Surface Duo 2, Huawei's new Mate can run all productivity applications with ease.
Cameras
The camera is where Huawei has excelled every time with its flagship and this time it has added a new dimension to it. The rear camera module consists of three lenses, the primary one being a 50MP PDAF Wide lens with Laser Autofocus, the second snapper is an 8MP telephoto lens with OIS and 3x optical zoom while a 13MP 120-degree Ultra-wide lens completes the set-up. At the front, there is a rather unusual 10.7MP HDR-enabled selfie camera that is best suitable for big screen conference calls. 4K video recording is available on both the rear and front cameras.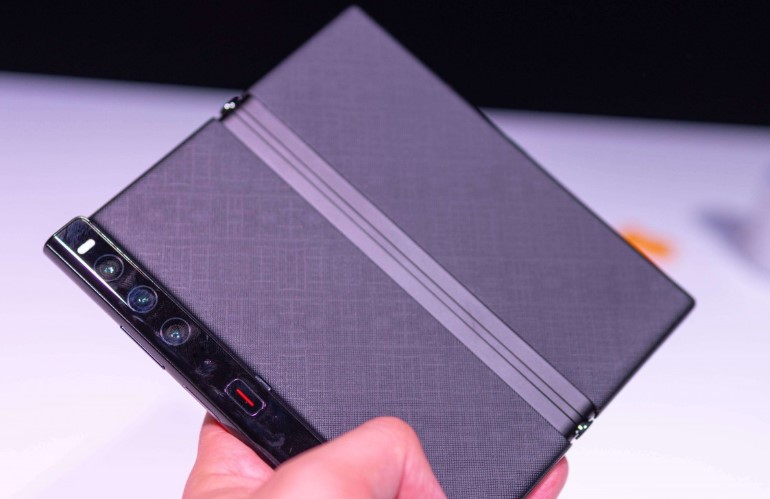 The rollable screen set-up allows users to capture images using the main rear cameras thanks to the Mirror Capturing feature. These uber-class images are high on detail, saturation and almost perfectly lit but a downside to capturing selfies with the rear snapper is that you cannot use the Ultra-wide lens and the captured selfies are restricted to the native 4:3 aspect ratio of the sensor.
Not Just Fancy Words
Huawei's proprietary True-Chroma Camera System uses Huawei HD Optics tech to keep the shutter open long enough to take in more light and capture more detail resulting in unmatched image quality every time. The entire camera system is powered by an XD Fusion Pro True-Chroma Image Engine that captures colours as they are in real life and reflect them on the snaps.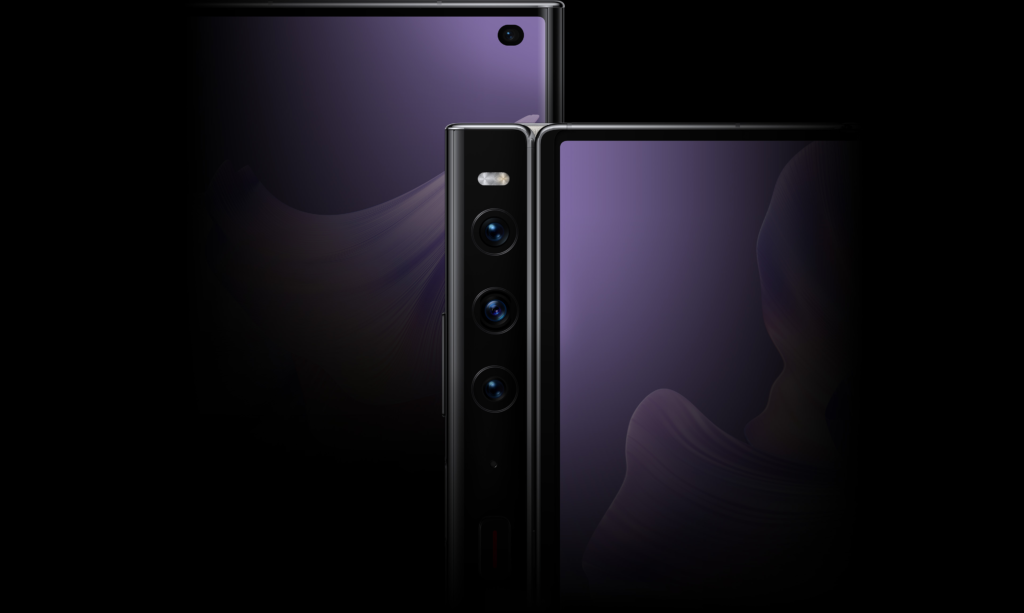 Zoom Camera
Huawei seems to set the bar for photography every time and this year its 8MP telephoto lens with 3x optical zoom works wonders. It is hard to find noise and missed details in the images captured with zoom on. This is particularly commendable as the camera systems on the Mate Xs 2 are no longer powered by Leica due to their termination of partnership earlier this year.
Selfie Camera
The front snapper is an Ultra wide-angle selfie camera that captures well lit and detailed photos and has an excellent dynamic range that does not diminish even on ultra-wide shots. The camera application is detailed enough and supports a variety of photography modes such as Pro Mode, Mirror Capturing, Dual-View Video, Audio Zoom, Story Creator and Time-Lapse.
Connectivity
As for connectivity, there is no 3.5mm jack and users have to rely on 5.2 Bluetooth for streaming music online or offline music fests. Snapdragon 888 is a 4G chipset hence latest gen 5G connectivity is missing. Wireless connectivity options include Dual-band Wi-Fi 6, Infrared and NFC besides Bluetooth
Battery
The 4600 mAh battery (4880mAh for the 512GB/12GB variant) is charged through a USB Type-C 3.1 port. The battery supports fast charging through the supplied 66-watt charger but sadly wireless charging is missing.
Storage and Memory
The hybrid-dual sim card slot supports nano-memory modules up to 256GB while users can choose between 256GB/8GB, 512GB/8GB and 512GB/12GB Storage/RAM combinations.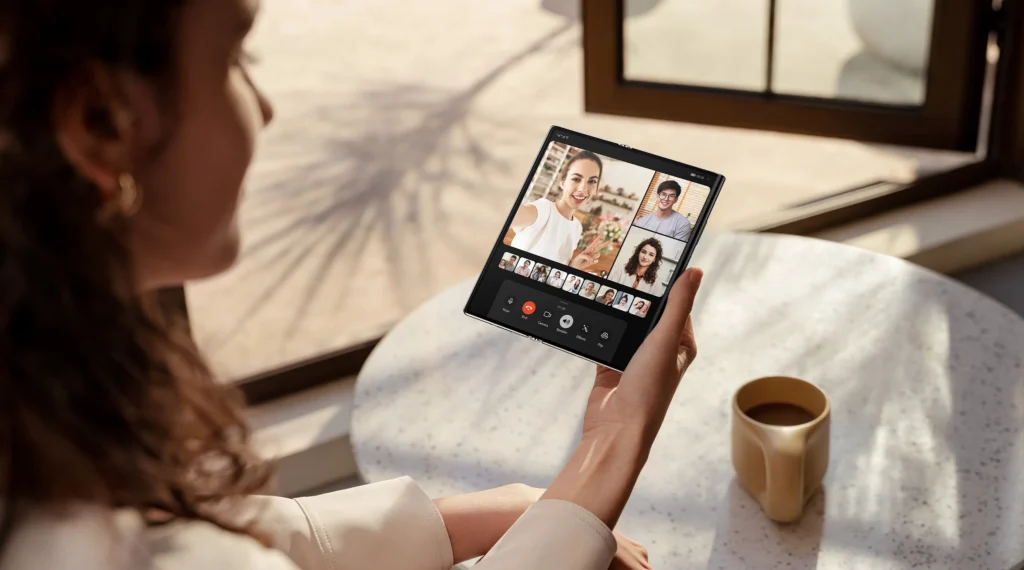 Conclusions
With the specs laid out, the practical question for users drooling over the prospect of owning the Mate Xs 2 is, how much are they willing to pay for this smartphone? The Huawei flagship will probably be priced around 2000 Euros on launch which many might agree is perhaps too much for a smartphone.
This is especially true considering that there is no 5G on the year-old chip and though the outward display folding is innovative, it is prone to damage. Which, then brings in the question of the availability of spares and services owing to US sanctions and trade bans on Huawei. If these were not enough maybe the absence of Google Play Services would be a deal-breaker.
Even if no fingers can be pointed at the hardware quality of Huawei, the downsides on the software front might be too much for most users. Especially looking at the reliance Android users have on the Google Mobile Services today.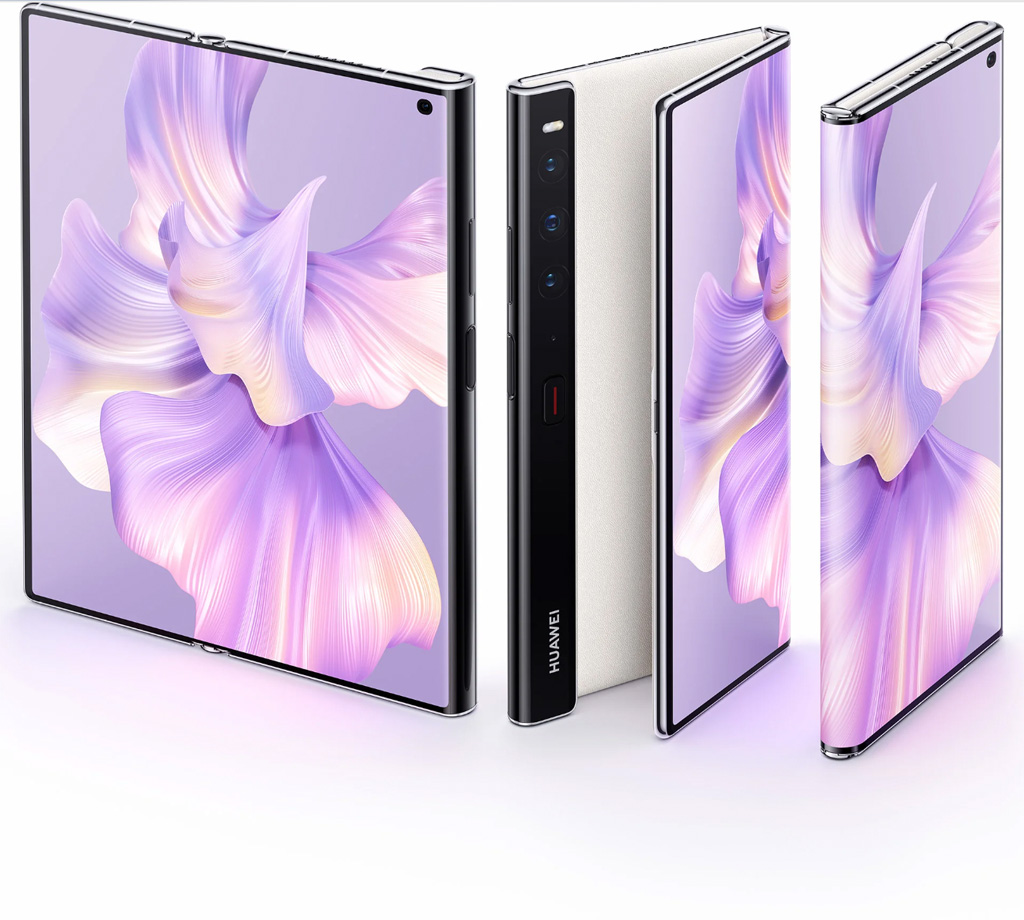 Search Huawei Mate Xs 2 on Amazon
Manufacturer: Huawei Mate Xs 2 Product Page