If you think OnePlus 6T with its great 6.41-inch display is big, the OnePlus 7 Pro is even bigger with its 6.67-inch curved display. We explore the best bits new ultra flagship has to offer.
Overview
Smooth bezel-less display, triple main camera rear shooter, pop-up selfie camera, fast flagship grade processor with plenty of memory and storage is on offer with the OnePlus 7 Pro. Let's visit each of the key features below.
1. Super Smooth Real Full Display
That curved screen is notch-less, a real full display with nothing getting in the way. The display is bigger and higher resolution than even Samsung Galaxy s10 Plus's 6.4-inch Dynamic AMOLED. Samsung's ultra phablet has a resolution of 1440 x 3040 pixels, the OnePlus 7 Pro's Fluid AMOLED is QHD+ with 3120 x 1440 pixels. Being notch-less or bezel-less is already better than the Galaxy s10 Plus's lozenge shaped cut-out for the front facing camera.
Given its curved edges, the display has virtually zero side bezels and using a motorised pop-up camera, the top bezel is equally small. However, the bottom display is slightly bigger, not that you will notice it. It is only ever so slightly bigger.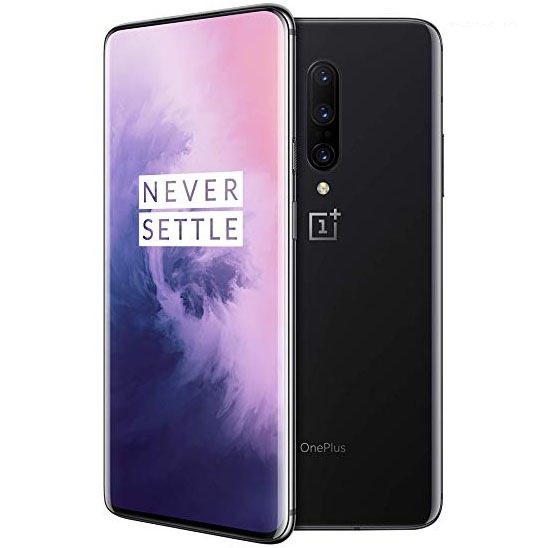 Fluid because the AMOLED panel has a super high refresh rate of 90Hz, a trend that major flagships are aiming for. Higher refresh rate makes for more comfortable viewing, smoother on-screen motion and scrolling as well as better gaming experience. The superior panel delivers true cinematic experience offering deeper black, brighter highlights and plenty of details.
The OLED display is bright, sharp and vivid with deep black and smooth colour variations
Just like the Galaxy S10 Plus's panel, the OnePlus 7 Plus supports HDR10+ technology to better reproduce streaming videos on the display from sources such as YouTube, Netflix and Amazon Prime Video. It also passed DisplayMate's tests with flying colours earning an A+ award for excellent viewing experience. DisplayMate is a display quality testing body and the award is a recognition of OnePlus 7 Pro's amazing display.
One more thing, like the OnePlus 6T, the 7 Pro has an on-screen fingerprint sensor. OnePlus claims that the sensor has a faster response time with 38% faster unlock time.
2. Super Fast Performance
Qualcomm Snapdragon 855 being the flagship processor of choice gives the OnePlus 7 Pro the best performance for gaming, graphic intensive apps and AI on a mobile phone. Together with a roomy 12GB of fast RAM memory, launch and switch between apps and games quickly with no lag or having to worry about device slowing down. Finally, to move files around quickly, the spacious 256FGB storage on the phone employs UFS 3.0 technology. Big files like movies can be transferred to the computer quickly and easily.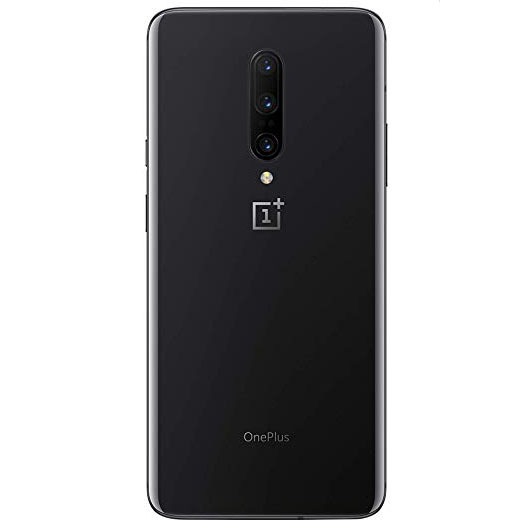 3. Optics
Using a clever combination of high resolution, wide angle and telephoto lenses, the main rear shooter got everything covered as mobile photography goes. The main camera has a huge 48MP sensor from Sony with Optical Image Stabilisation and f/1.6 aperture.
What is clever is the inclusion of Optical Image Stabilisation tech for the Telephoto lens. This is particularly important to take clearer, shake-free photos when using the zoom function. The sensor here is smaller at 8MP compared to 12MP on Galaxy S10 Plus but together, they offer up to 3x optical zoom. This is way more than what you get on the Galaxy S10 Plus or the iPhone XS Max, which offers only 2x.
Finally, for the third camera, this uses an equally competent, Ultra Wide Angle Lens with a 117° field of view. The lens has an aperture of f/2.2 and uses a 16MP sensor. Together, the triple lens camera works with a series of complex algorithm that optimises the captured image, adjusting the image parameter for best result.
With the larger main sensor, it is also capable of capturing detailed and bright images in low light. Plus, OnePlus's Nightscape 2.0 function tweaks and processes every night shot for a wider dynamic range quickly.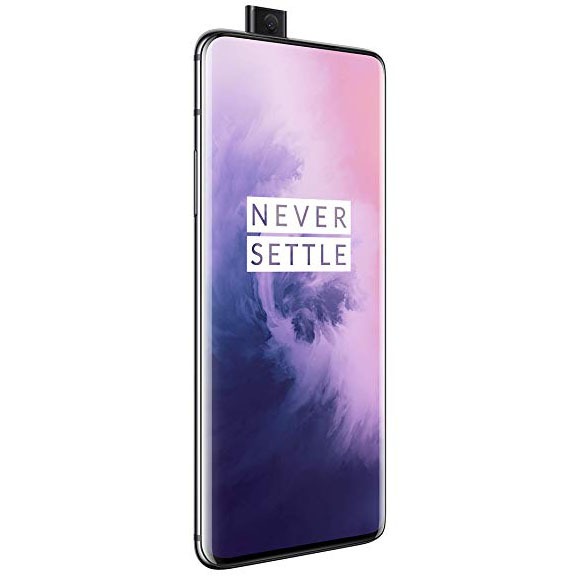 For the selfie camera, this is tucked away neatly using a motorised mechanism that has been tested to last a long time with repeated use. OnePlus claims that the pop-up camera will last 5.5 years with repeated daily use of 150 selfies a day or up to 300,000 times. It is also designed to be dust resistant keeping the slider and camera relatively dust free.
4. Ultra Fast Charging
High capacity 4000mAh battery may not be as big as the 4100mAh found on the Galaxy S10 Plus, but is enough to get you through the day. When you run low, fast charging will get you back up quickly in an incredibly fast 20 minutes. Yes, that's only 20 minutes to a fully charged battery, 34% improvement over OnePlus 6T.
Higher display refresh rate means tougher on the battery but it's a small price to pay given how incredible the display looks.
Heat isolating tech that uses 10 cooling layers around the phone and liquid cooling system, allows continuous use during charging without fear of overheating. What is disappointing is the lack of wireless charging, at a higher price point, you would hope that OnePlus would consider throwing it it.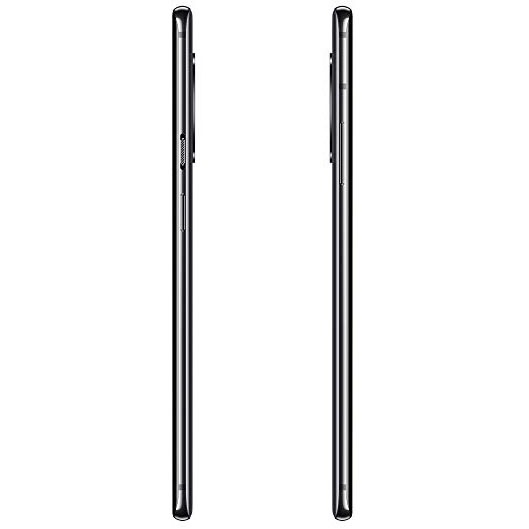 5. Sound
No headphone jack and no adapter. There, we got that out of the way. You will need to invest in a pair of Bluetooth headphones for private listening. Otherwise, the onboard dual firing stereo speakers are pretty impressive. Pumping out sweet, sweet music with no distortion even at loud volume. Support for Dolby Atmos makes the OnePlus 7 Pro perfect for enjoying streaming media and video. The inclusion of a haptic vibration motor gives the interaction with the phone a more tactile feel. There is feedback in every touch, vibrating as you go.
Final Thoughts
In an increasingly competitive market, flagship smartphones are getting bigger, faster and packing more features. The OnePlus 7 Pro is no different. A triple camera, real full screen display, notch-less and bezel-less design with no cut-out as well, amazing performance, super fast charging and powerful speakers is a given. But, cheap it is now.
While earlier OnePlus smartphones are flagship beaters in terms of performance and price, the OnePlus 7 Pro sets a new high on OnePlus's own offering. Still, it is priced to compete with the likes of Samsung Galaxy S10e and iPhone XR, both of which are sub-par flagships.
The price difference is also justified given its super smooth display with all time high 90Hz refresh rate and resilient pop-up camera. These have to count for something. There are reports that the phone will survive being dunked in water, but in keeping the cost down, OnePlus is not having this certified. It also doesn't have wireless charging but 20 minute charging time trumps that any day.