We take a good look at Huawei's latest mid-range smartphone, Honor 7X and how it performs in everyday situation in our in-depth review.
The first 18:9 all-screen smartphone with a price tag that makes you think twice about splashing out on the next Samsung or Apple smartphone.
Honor breaks all smartphone rules again when it launched the Honor 7X, the first budget smartphone will all-screen design. While it may NOT use OLED technology, the 18:9 Full HD+ display measuring 5.93-inch offers FullView, crisp and sharp images with plenty of details. It is great if you watch a lot of TV shows and movies. The 12 hours video playback ensures that you have plenty of juice to get through at least half a dozen of full feature films.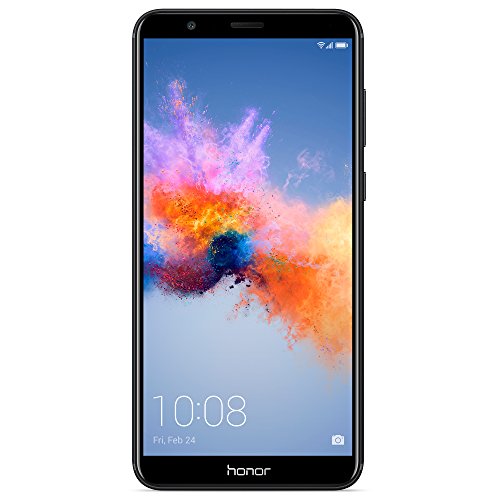 Apart from that awesomely beautiful display and amazing battery life, you also get a premium design and look on the outside with high performing specifications to match on the inside. The Honor 7X also comes with a dual camera setup on the rear. But, something has to give, and we see this in our detailed review. The most glaring of these is the absence of any quick charging technology or fast-charge function. This just means you have to be tethered to the wall socket a little longer to fully charge your smartphone.
Premium Design
We definitely give this smartphone a full 10 for design. For the money, it doesn't look or feel cheap at all. Far from it, it feels modern and premium; a full glass front with the right amount of camfer, 2.5D glass to be precise, zero side bezels and minimal forehead and chin (bezels).
The case is all-metal with in Honor's signature blue finish. You can also choose between black or gold. It feels smooth to touch and just sits nicely in the palm with its round edges and corners, similar to those you would find on a iPhone.
Talking about sitting nicely in the palm the fingerprint sensor is located at the back in the middle where your finger would naturally rest. This works well as you only need to pick up the phone and your finger will know to do the rest, super easy to unlock. Weigh wise, the phone while it is all-metal is not too heavy at 165 grams.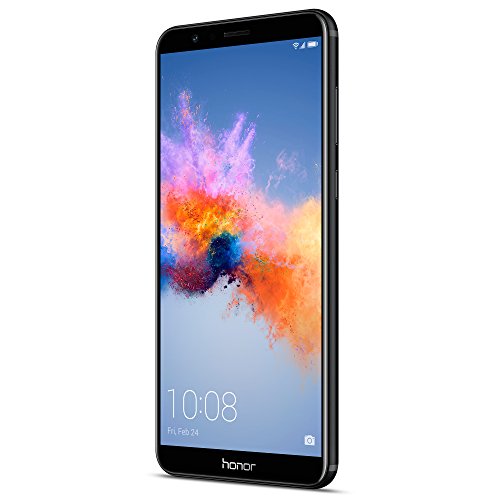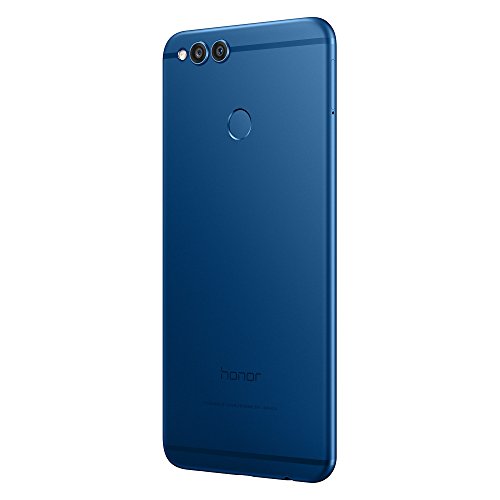 Awesome Display
Back to that screen, the FullView display never seizes to amaze us. Even though it is only an LCD display, it is still an 18:9 ratio bezel-less display with FHD+, that's 2160 x 1080 pixel more than that on the iPhone 8 Plus. At nearly 6-inch, you get a relatively low pixel density at 407 pixels per inch but this thing looks incredible from any angle. Colours appear rich and bright. You will however, have to work harder to see what is on the screen under bright sunlight as it is only an LCD display. Just push the brightness up if you need to work in a bright environment. At maximum brightness, you battery might take a hit, but the display is both legible, crisp and vibrant.
Excellent Performance
The octa-core processor, the Kirin 659 chip clocks in at 2.36GHz. Mated with spacious 4GB RAM memory, it will take on any task you can throw at it. It certainly handles multitasking very well, opening and switching apps in a flash. It certainly is impressive running Android 7 with EMUI 5.1 skin with no visible lag whatsoever. The system is very stable and runs smoothly without any hiccups. If you are thinking about storage, the phone comes with a generous 64GB RAM, right until about a year ago, storage this size is unheard of on a budget mid-range. It doesn't stop there, you can add more storage via the microSD expansion slot. The slot can take up to 256GB microSD card ensuring that you never run out of space.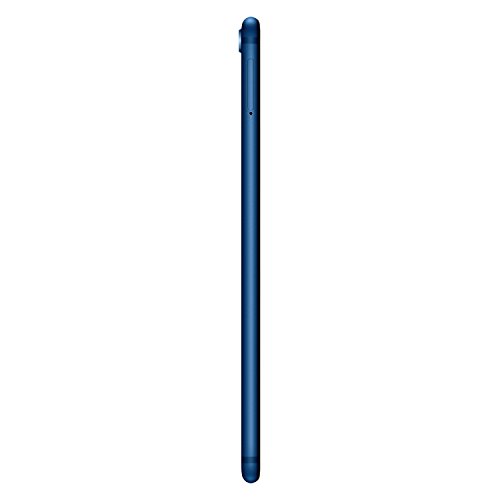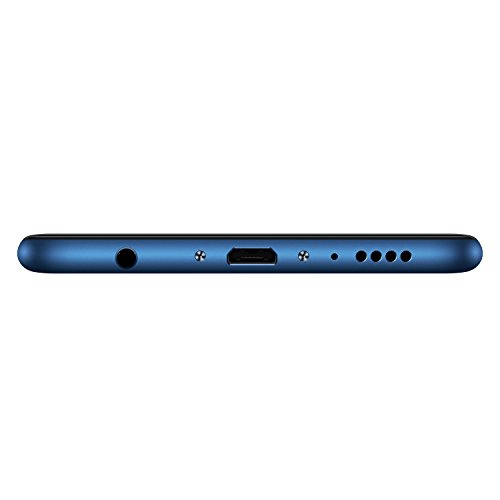 Dual-Lens Camera
The 7X's dual camera arrangement focuses on depth-sensing. It pairs a 16MP camera with a 2MP camera on the rear, allowing you to take photos with bokeh effect in Portrait mode. Again, this is a big bonus on a budget mid-range given that most mid-rangers have only a single rear camera. Dual cameras are typically reserved for flagships like the iPhone X, iPhone 8 Plus and Samsung Galaxy Note 8. There is no optical image stabilisation (OIS) but given its fast autofocus, sharp and vibrant colour reproduction in normal lighting condition, we are more than happy with the camera. Low light performance is not particularly great as to be expected as pictures look a bit flat and exhibit a visible level of noise.
The front facing selfie camera supports gesture controls so you can take snaps without having to extend you finger over the button or screen. It offers Portrait mode effect from a single lens like that in Google Pixel 2. The 8MP front facing camera captures great images and selfies in well lit environment but no where near the quality of photos captured by the rear facing cameras.
Good Battery Life
The non-removable 3340mAh capacity battery offers a full day's use under intense load. From our experience as a heavy user, it will last a full day and still have around 20% battery life to spare in the evening. The downside as we have mentioned before is the charging department. It still uses the dated microUSB to charge and without any fast charging technology behind it it take a long time, longer than the new USB-C. At this price point, it also does not support wireless charging. Unfortunately, wireless charging is something reserved for premium phones for now.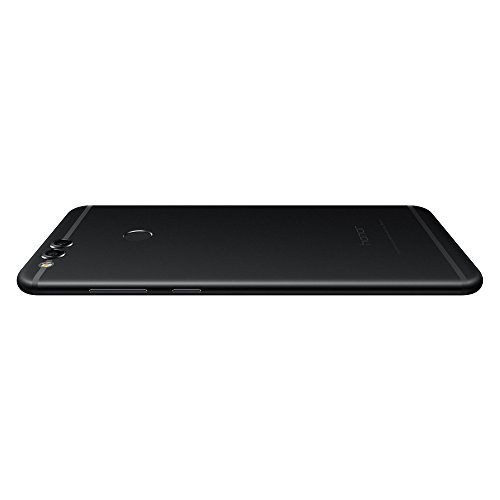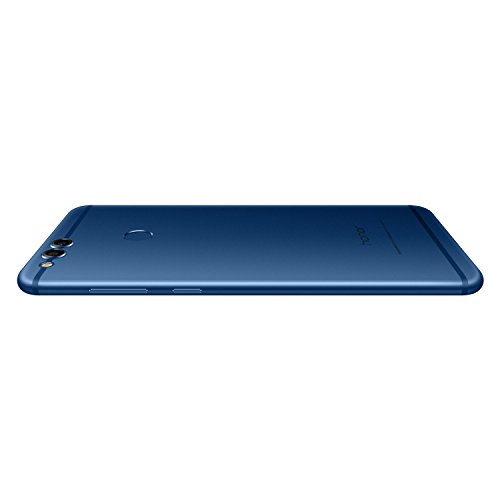 Other Notable Features
Taking advantage of the spacious display, Honor adopted a split screen system where one can simply tap on a key to split the screen into half, allowing for two apps to appear simultaneously. This is great for improved productivity and multi-tasking. The fingerprint sensor also works seamlessly to unlock the device. Being in the right place does help with reach. No hit and miss, always lightning fast and accurate, we are most impressed.
In the audio department, while there is only a single bottom firing speaker, we are quick to forgive as it comes with a headphone jack. Failing that, there is always Bluetooth connectivity, just add your favourite wireless headphone. In the software department, an app called App Twining lets you duplicate or clone an app to use different accounts. You can use this to keep your work and personal life separately easily.
Finally, there is the price. At the time of writing, the phone is on offer on Amazon for about a fifth the price of iPhone X. Yes, that's five Honor 7X for the price of one iPhone X. At this price, you would be forgiven if you wish to upgrade more often, a new Honor phone every year perhaps.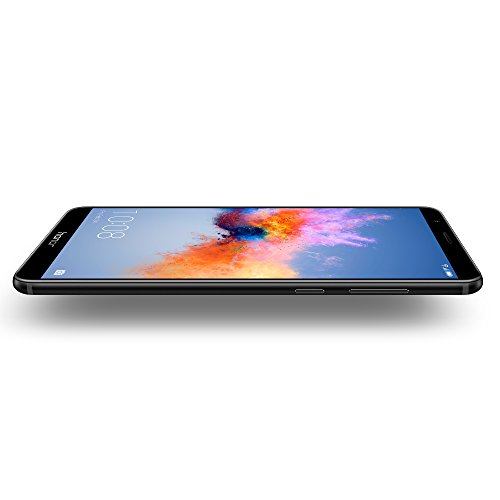 Search on Amazon
We leave you with a quick summary on the advantages and disadvantages of the device.
Advantages
Modern, bezel less design
Large display
Hybrid Dual SIM
Smooth performance
Plenty of memory and storage
Dual-lens system is solid in good light
Battery lasts a full day on heavy use
Lightning fast unlock
3.5mm jack
Excellent price tag
Disadvantages
No NFC
No USB-C
Not water-resistant
No fast charging
No removable backplate
Not dust resistant
Lacks wireless charging
---
Final Thoughts
Comes in Black, Blue, Gold, Red or Gray, you are spoilt for choice when it comes to picking the right shade to suit you. The company offers 2 year manufacturer's warranty on the phone, like Samsung so there is extra peace of mind. If you have a bit more cash to burn, consider the Honor View 10. Alternatively, choose the mid-life update and smaller Honor 9 Lite (image below) at an even lower price tag. Both comes with FullView or all screen design with 18:0 screen ratio and FullHD+ resolution.