An optical mouse, for the most part, has been the default pointing device for computers for the last few decades. The advantages over mechanical mice are quite obvious, evidently seen by its immediate obsolescence following the emergence of the first cost-competitive commercial optical mice. Today, PC enthusiasts, especially gamers, enjoy a variety of optical mouse hardware. Some absolutely love the free button configuration features. Others savor the tactile sensation of good, quality switches.
A select group of people worldwide even obsess over its fundamental technology: the variation of different high-quality mouse sensors. Here we look at the different generations of mouse sensors in use and the benefits of going with one over the other.
Optical Mouse Sensor Technology Recap
For mechanical mice, cursor movement is directly translated with the X and Y-axis roll of its tracking ball. An optical mouse instead uses an array of light detectors, essentially tiny cameras, that would assess the relative movement of the exposed surface by shining a light source onto it (usually a red LED, an infrared source, or lasers). This set of light detectors can be the optical sensor itself, depending on the mouse's hardware design.
Optical sensors for the lower-cost mainstream mice out there, perhaps those found on OEM systems, are typically uniform and standardized. Even if the sensor itself is not the same as another entry-level mouse, the level of apparent performance would remain roughly similar.
This is not the case with more task-specific models. For gaming, different types of optical sensors will be installed in different tiers of mouse products. Those high-end and more expensive models would have the best performing sensors. But in reality, the experience is still, to this day, highly subjective, and depends on the individual user.
So as a disclaimer, never purchase an expensive (gaming) mouse with only its optical sensor in mind. That being said, though, when evaluating a sensor with other specifications, you should be able to get a better idea of how a particular model would function for you.
If Highly Subjective, Why Even Bother Choosing?
The answer is DPI, or dots-per-inch, which is the number of pixels that the cursor is able to move on the screen per inch of mouse movement. Mouse sensors have been shown to perform at slightly different rates depending on the DPI setting. When combined with user preferences, some of these sensors can actually help users perform better within a specific range of DPI than other settings, or even other mouse models (competitive shooters, for example, are typically played below 2000 DPI).
As such, if you play mostly competitive multiplayer games, your mouse sensor choice might spell the difference between playing comfortably, or having too many missed motions when you perform actions or maneuvers.
Additionally, there are also a few other minor reasons for choosing the "right" mouse sensor for your everyday gaming and browsing:
An updated sensor is packaged at a price better than other competitors
You require consistent performance in more than just one type of surface
You require better on-the-fly profile switching when launching different game genres
One specific sensor has better customization potential for your preferences
The sensor already has an updated version implemented on fresh, new models
The same older model has an updated version with a better sensor
Competitive Optical Mouse Sensor Roundup
Most mouse sensors will be categorized into either proprietary, high-end, mainstream, or general use. Take note that this is not an official classification, but merely those we arbitrarily set for this article. We will exclude sensors for general use among these tiers, as the technical need to study them is not really as necessary ("just buy a standard branded optical mouse").
(NOTE: Each category is meant to provide a sample, not a comprehensive list.)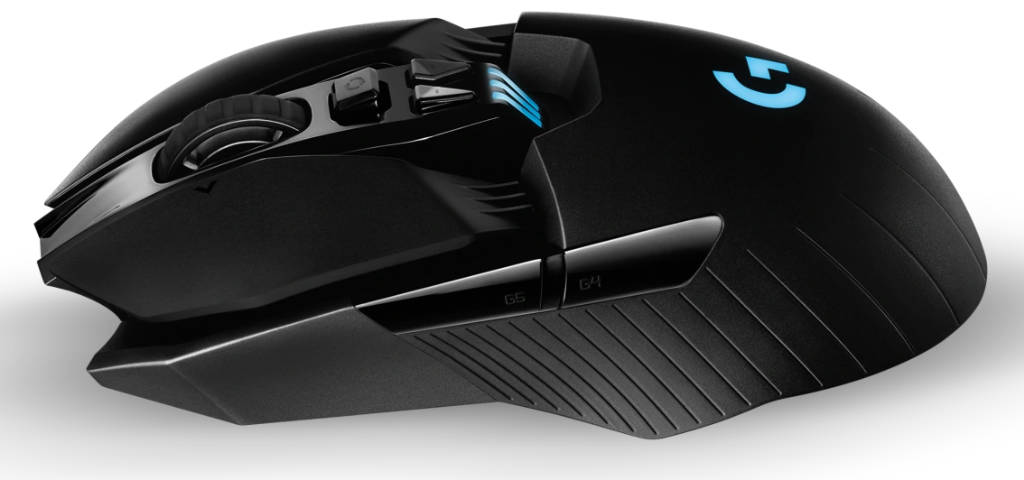 Search Logitech Gaming Mouse on Amazon
1. Proprietary Sensors
As the name suggests, these are mouse sensors exclusively developed by the company that manufactures and sells them. These types of sensors are more or less guaranteed to provide the best combination of accuracy and comfort when packaged with its other specs (as they are better optimized for the hardware they are assembled with).
HERO 25k (Logitech G Pro [Wireless]) – this mouse sensor is touted as the best flagship (gaming) mouse sensor by Logitech. According to the company, it is supposed to be at least ten times better in power efficiency than the PMW3366 and performs at least four times better in sustained precision tasks than the Pixart 3988. Certainly a bold claim, but probably nearly indistinguishable from the HERO 16K in practice (which by itself isn't really that different from the PMW3366).
Focus Plus (Razer Viper Ultimate [Wireless]) – by the admission of the Razer itself, the sensor was in part developed with the cooperation of Pixart (SPOILER: it's the Pixart PMW 3399, licensed exclusively for Razer). Despite looking similar to that of the 3389, this reportedly has a completely different chip design altogether. Improvements-wise, it can be compared to HERO Logitech sensors. It mainly advertises better power draw, following its performance requirements of high-end wireless models.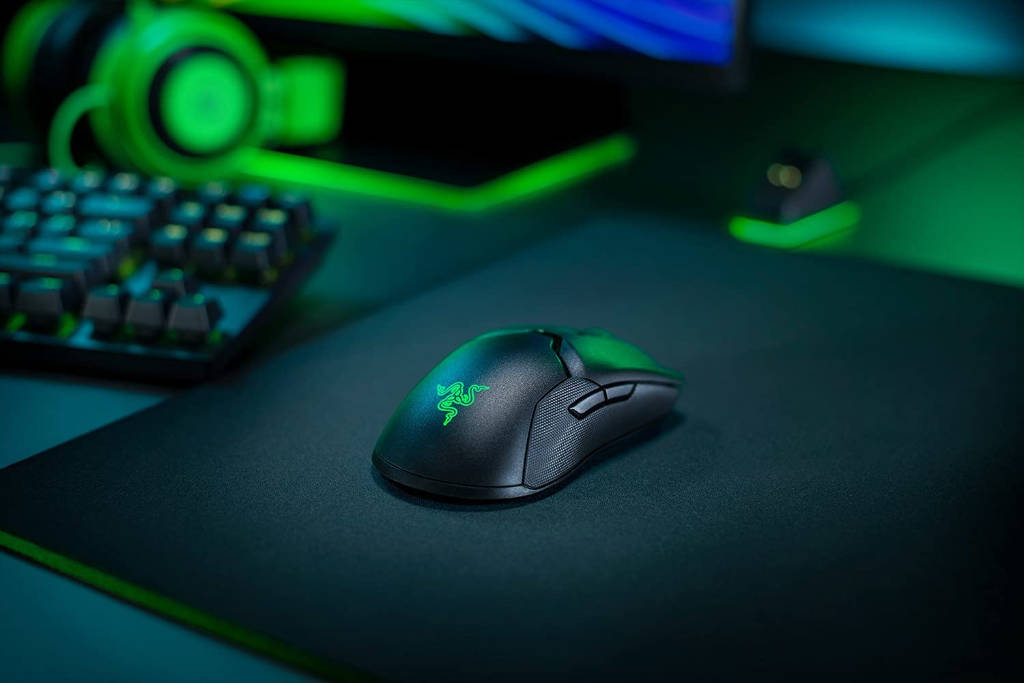 Search Razer Gaming Mouse on Amazon
2. High-End Sensors
These are more generic mouse sensors outsourced and licensed from third-party developers, for integration with other mouse components of similar caliber. As hinted by the previous section, they are not really that different from proprietary sensors. In fact, apart from the fact that some of these are actually the base model of other proprietary sensors, you would also be hard-pressed to find specific differences among these with a blind test.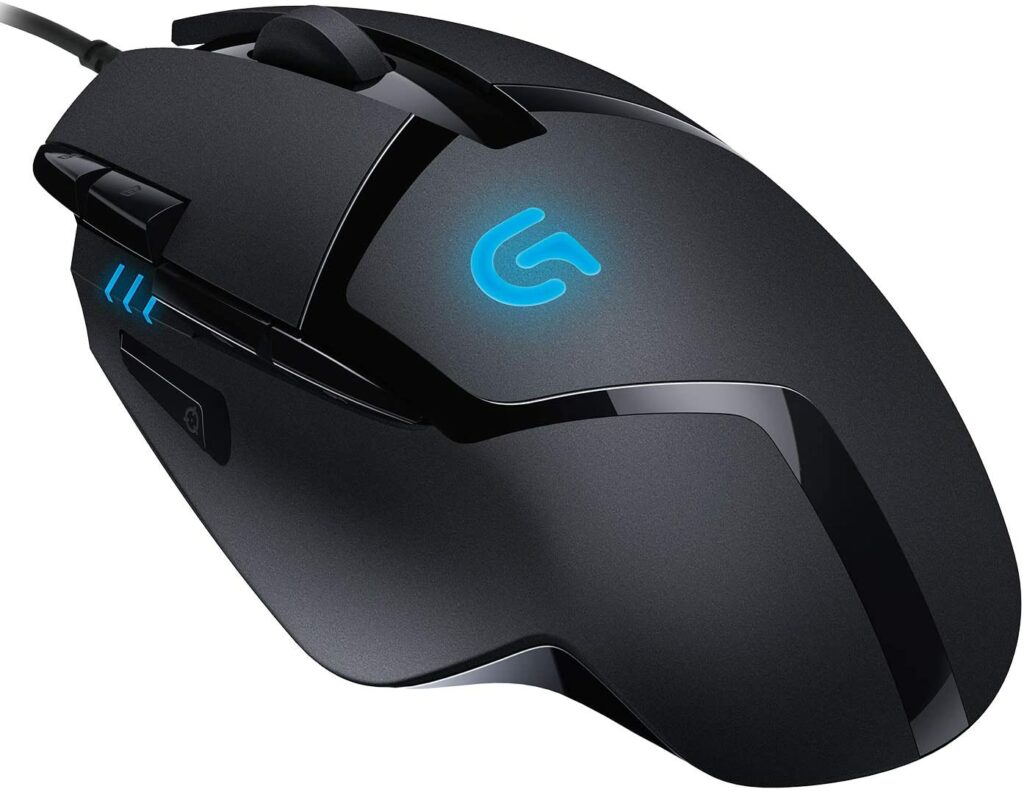 Pixart PMW 3366 (Logitech G403, G703, G903) – has been THE official high-end mouse sensor for Logitech for quite some time before the HERO sensor was introduced. Most users attest to the reliable instant precise reaction feel of using mice installed with a PWM 3366, when compared to other more updated models that can feel as if smoothing (position prediction) was an inherent feature. Because the sensor was developed earlier, though, power efficiency is considerably less, and thus "suffers" noticeably lower battery life for the G703 and G903 models (compared to the updated versions using HERO sensors).
Avago ADNS 3090 (Ninox Aurora) – as far as its spec sheet go, it is quite an impressive sensor, especially for the exclusive model that comes with it. Unfortunately, the experience of using this sensor has been one of the most subjective ones to date, due to how tricky setting it up can be. On the flipside, this can also be a reason for an interested user to develop it into the perfect customized setup for personal use. Out-of-the-box enough for casual users, but for others, it would take a while before regular use.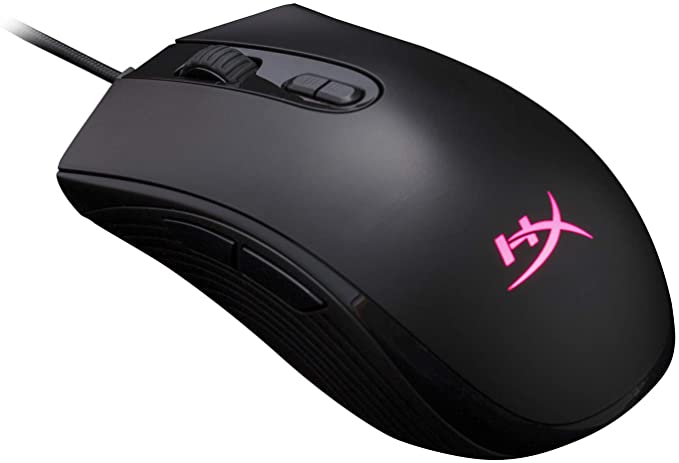 Search HyperX Gaming Mouse on Amazon
3. Mainstream Sensors
These are mouse sensors in use for lower-end gaming mice. These are usually lighter models with removed or altered features for the sake of introducing them to a more casual audience. Cost is the largest factor when choosing components for these, though it does not necessarily mean that these are of subpar quality than what is required at minimum.
Pixart PMW 3330 (Ninox Venator, Cooler Master MM530, etc.) – usually considered as an outdated sensor due to the wide availability of updated ones in more or less similar price packages. Nonetheless, it is still quite useful as an entry point to the world of gaming mice. Performance and spec-wise, it is a stripped-down version of the 3360, lacking the more advanced instruction sets of its successors. Still very popular for standard mouse models even today.
Pixart PMW 3327 (Aorus M2, HyperX PulseFire Core, etc.) – tweaking and customization are very limited for this particular sensor. For starters, it has no smoothing features are somewhere close to 800 DPI. It has no adjustable lift-off distance (LOD), so in that specific point, it is no different than a generic mouse sensor. But it is still a very solid starting choice for many entry-level models, due to the adequate level of precision it provides for less hardcore users.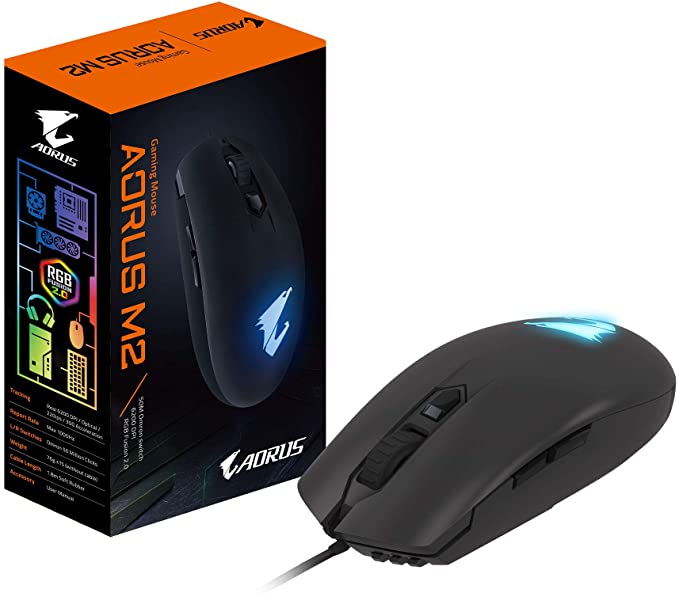 Search Gigabyte AORUS Gaming Mouse on Amazon
The Exact Sensor for the Money
As with any other consumer tech investment, the bang-for-the-buck line is always the point where you get what you paid for exactly in a satisfactory way. Therefore, it doesn't really matter if you choose a cheaper model, so long as the combination of ergonomics, placement of buttons, support, size and weight with the sensor offers the level of performance that you really want.
As such, don't be ashamed to show off that generic SUNPLUS 6651, or be modest about your HERO 25K G Pro; it's your overall sensor-related setting and usage satisfaction that truly counts.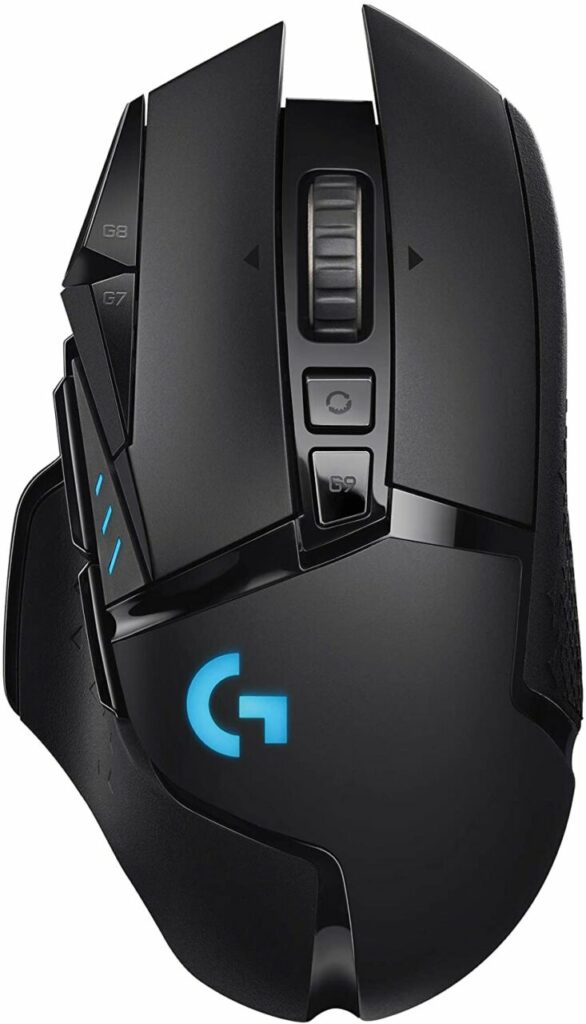 Search Logitech Lightspeed Series on Amazon