Once, the statement 'I have nothing to hide' was considered a standard statement when confronted with law enforcement agencies as the world was relatively a peaceful paradise for humans. Several developments in the last two decades like Edward Snowden's whistleblowing, UK's Snooper Charter and Barrack Obama expanding surveillance powers on his way out, or even recent events like India's Pegasus Scandal has exposed the levels to which governments worldwide have started leaning towards mass censorships and surveillance under the pretext of security.
There is no end to the debate between privacy and security, many have opined that they cannot co-exist together as the right to privacy can be easily misused as a cover for malicious intent. With growing concerns of securing the masses, hoping that governments would ensure our privacy is a luxury. There is no more scope for 'I have nothing to hide'. Here is what you can do to hide what's strictly personal from the prying eyes of the snoopers.
A Caveat
First things first, in today's world of IoT, it is extremely difficult to completely disappear from the digital world without leaving a footprint and yet be relevant. Personal information is being collected everywhere starting from a simple Google search to social media networks. Hence, there are few levels of privacy for you to choose from.
For most, maintaining proper online hygiene would be enough to ensure you are safe. For the ones who want to take it to the next level, there are specialized tools to mask yourself and leave a minimum traceable footprint on the Internet.
The levels geeks would go to, to dedicate their entire lives to stay hidden from anyone. Expect these archaic people to show you their Nth burner mobile when you show them your iPhone and frown at you when you talk of Instagram or Facebook.
A final word on the caveat. There is no one-stop solution or a single switch to make you a ghost on the internet. The more steps you undertake, the more anonymous you become.
Let's begin.
Basic Internet Hygiene
1. Safe Searching
The browsers, no matter how simple or lightweight they might seem, store a lot of information. The websites you access read the information stored in the browsers and sell it to potential advertisers. Most browsers barring Chrome's Incognito Mode or Firefox's Private Browsing, store images, web history as well as cookie files and trackers. You should clear cookies and browsing history from time to time. However, remember that even in Private Mode, your Internet Provider would still have a log of these files.
Turn off the ability for the browsers to store your passwords from settings. You might have to type the passwords every time but a password manager like LastPass or Dashlane can save you from that pain.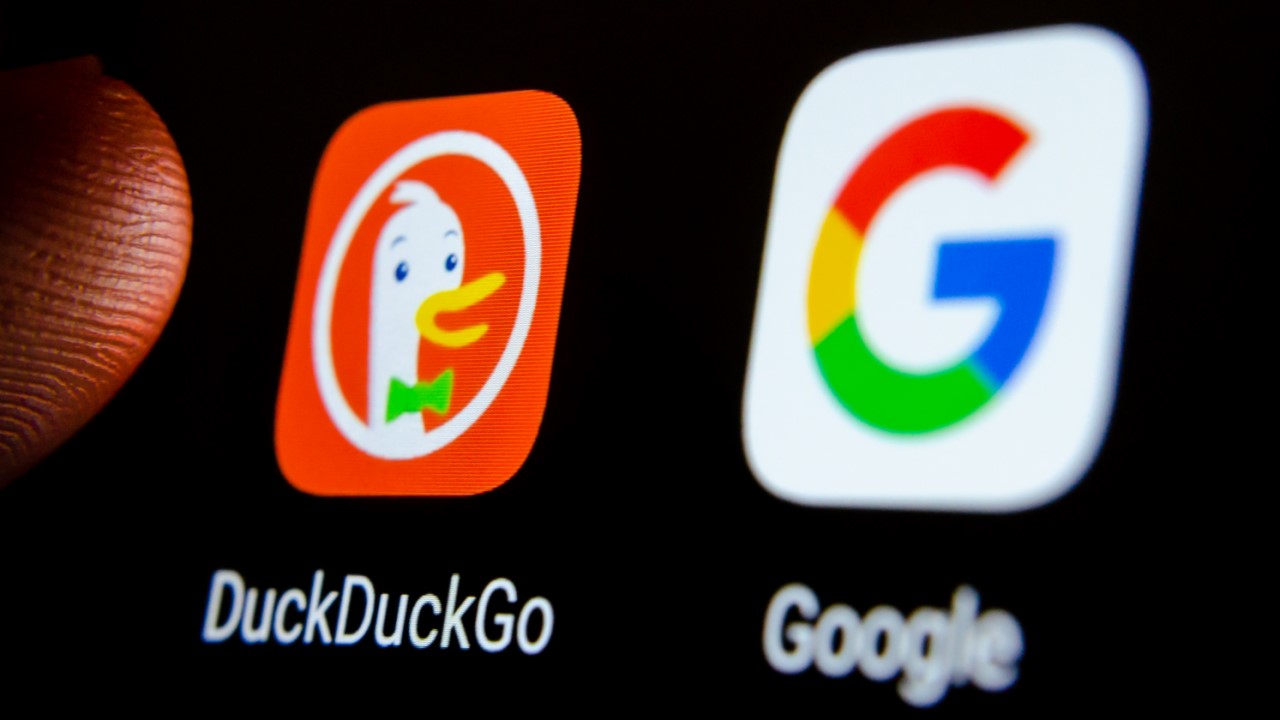 Duckduckgo Source searchenginejounal
JavaScript-enabled browsers can collect information that is beyond just your online activity such as your monitor's size. These along with few other pieces of information can be collated to make your digital fingerprint which is the first step of being singled out. You can use extensions like No Script or Script Safe to disable Java or use a privacy focussed browser like Epic, Comodo IceDragon (based on Firefox), and Tor Browser. These browsers use Google Chrome's Chromium engine but do not share any information with Google.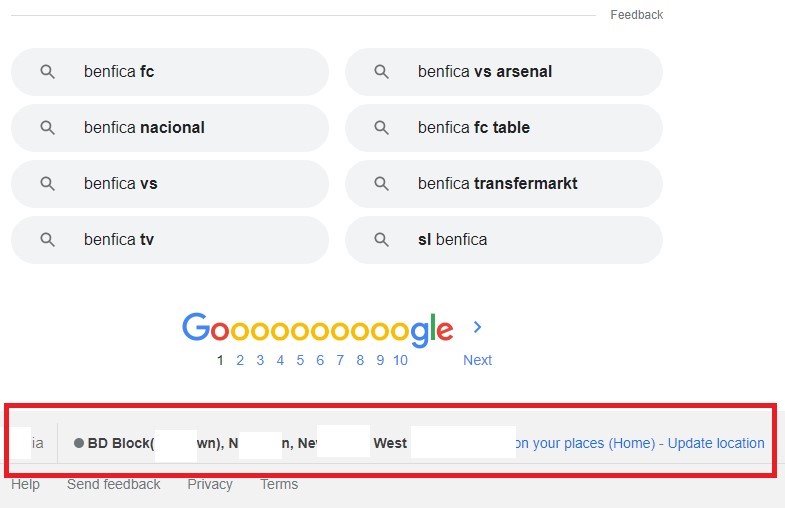 Changing search engines are also of great help as Google has a lot of nasty habits one of which is asking for locations and showing localized search results. Try scrolling down to the bottom of a Google search result and you might end up seeing your block address. You can switch to DuckDuckGo that neither collect your information nor sell it to advertisers.
2. Secure Email
Emails were never built with privacy and security in mind. With growing concerns however a lot of security-related protocols have been implemented in various email services like encryption that scramble what is sent and requires the recipient to decrypts the message with a password. Lavabit was an email service made popular by Edward Snowden. It was extremely secure and had to shut down when the government asked it to share private keys. It's now back with even more security features. For webmail users, ProtonMail with a huge data center in Switzerland has free and some chargeable tiers that provide users with a lot of aliases. Aliases can be dumped as and when needed. Email info is kept secure from search engines with self-destructing capabilities.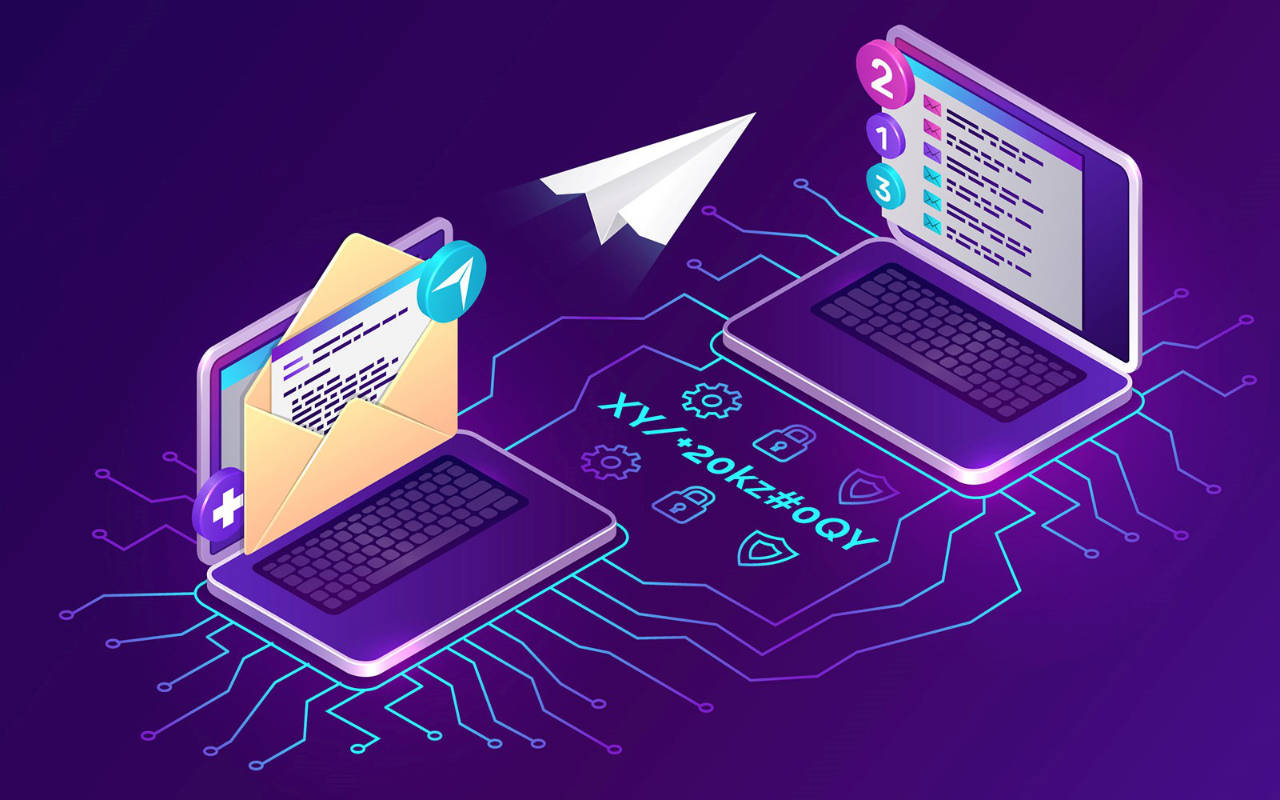 Even SSL secured email providers like Gmail is not fully secure as it only encrypts data when it is transferred from your device to the server. Google can still read your email which can be verified by the fact that custom-made adverts are found on Gmail. To further encrypt emails, one could use Mailvelope and FlowCrypt extensions in Chrome and Firefox to secure Gmail and Yahoo Mail. You may also resort to desktop-based clients such as Outlook 2007 that has built-in encryption or Mozilla's Thunderbird that has an Engimail add-on that helps with message encryption/decryption.
We all have received emails that promise to make us the world's richest man through some gold mine inheritance in some African country. Besides not clicking on such emails, there are ways to prevent this junk from reaching your inbox altogether. You can use emails from your domain name if you own a website such as abc@yourwebsite.com. Even Gmail allows you to make aliases where you can turn bill@gmail.com into bill+alias-name@gmail.com. When your alias accumulates spam, you can simply filter it to trash.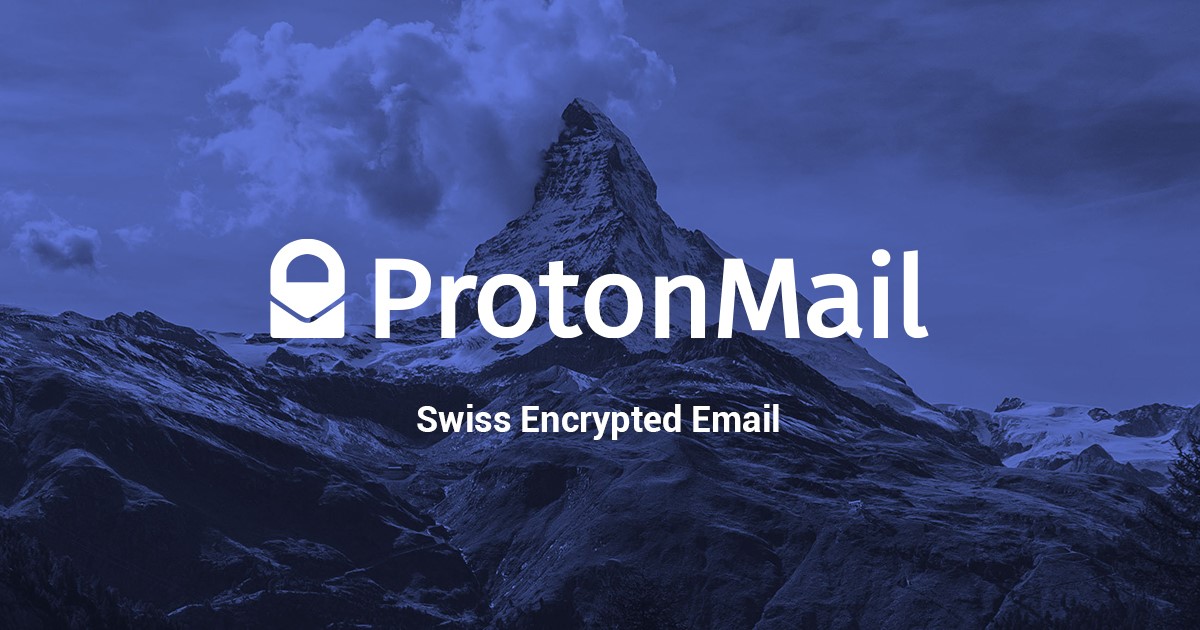 There is also a wide range of email providers available that give you disposable email providers which you can use while signing up for various services that you may not use permanently.
3. Firewall, Proxies, VPN and Tor
A firewall is the very first step to secure your PC or laptop from hackers constantly bombarding your IP address for a loose port to enter your system, take control and hold you to ransom with malware, ransomware and keyloggers. Next comes a router in place of modems. Many routers come with in-built firewalls in addition to your Windows Firewall. Routers use Network Address Translation (NAT) system and assign an IP address to every device connected to it. This way those devices are visible only on a single home network. This way direct attacks are sometimes stopped dead right there.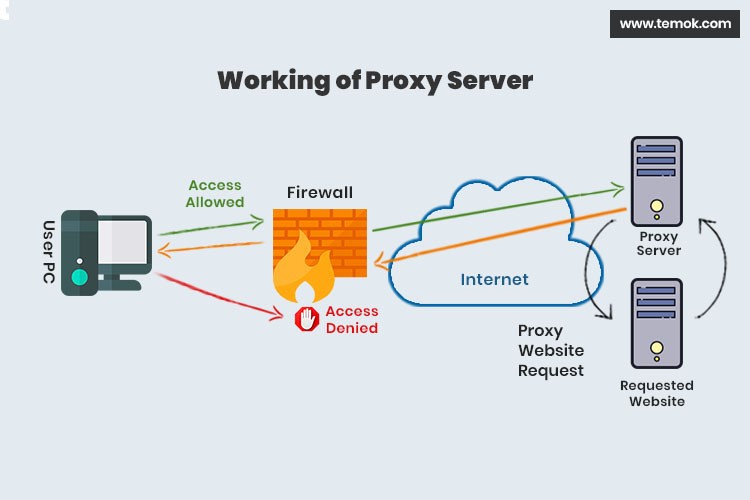 If complete anonymity is what you live for you should shift to Linux distro in place of Windows or macOS as it specializes in all forms of keeping you secret. Another alternative for a super-secure and anonymous OS is Tails: The Amnesic Incognito Live System.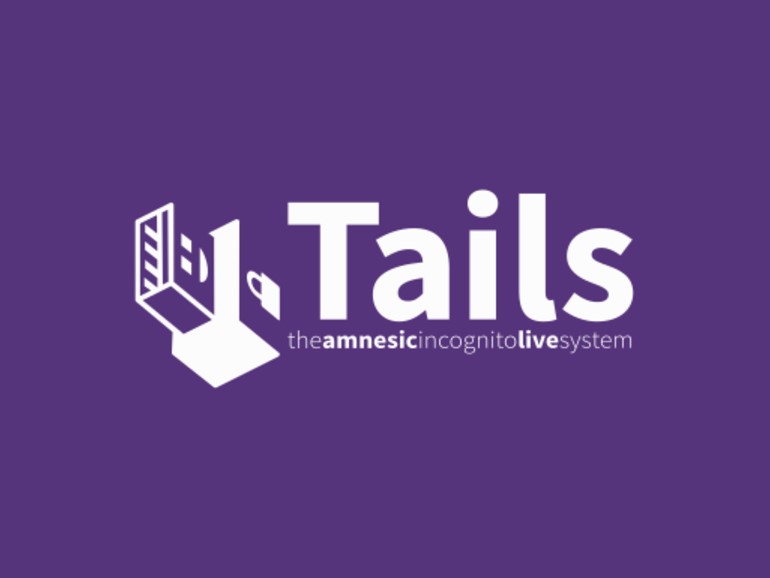 The most common way to hide your IP address that again can be used to trace your location and internet provider is through a VPN or Virtual Private Network. It ensures outsiders and trackers are not able to gather information about you and your location while you're browsing the web. A VPN assigns a fake IP address and location to your system and your identity is masked. The same can be achieved through proxy server connections too.
Reliable VPNs like SurfSahrk, Nord, or Express VPN are subscription-based services that offer fast servers in different countries to route and bounce your traffic and a huge pool of locations which unblock a lot of geo-blocked content makes it difficult for anyone to track you. VPN service providers like Express VPN or IPVanish can secure the traffic that goes out and comes into your computer via various encryption protocols for a small subscription. Newbies could stick to VPNs in place of proxy servers as they might seem complex to set up.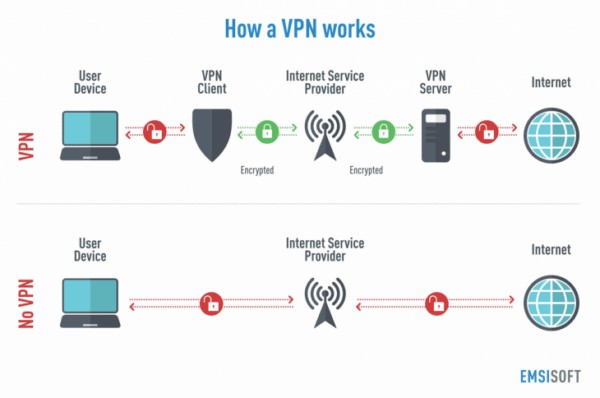 A comprehensive military-grade encryption-enabled routing service available for free is the TOR Project or The Onion Routing Project. TOR is the mother of all VPNs and as the name suggests there are multiple layers of protection on top of the TOR client constantly switching IPs on a real-time basis. This makes TOR users extremely difficult to track down. TOR uses tunnels to rout web requests from your computer and keeps bouncing your traffic from one node to another and randomly selects middle relays before splitting the traffic through the exit node. You can also use the TOR browser along with the TOR client to fully tighten the security of your system. The TOR browser is also portable and is compatible with all OS and Linux. However, due to a huge number of TOR users, there are often complaints of it slowing down the internet considerably.
4.  Security in Social Networks
Personal details are shared the most through social networks. Facebook makes you watch a lot of adverts and makes money off it. Social networks might sell your data to questionable entities. To secure your identity on Facebook you need to control who can see what from Privacy settings. Limit your old posts only for current friends and enable permission seeking while for every tagging attempt. Check and limit your contact info from General Account Settings. If you want to go off Facebook, deleting your account is much better than deactivating.  Minimize the list of who has access as much as possible to maximize anonymity.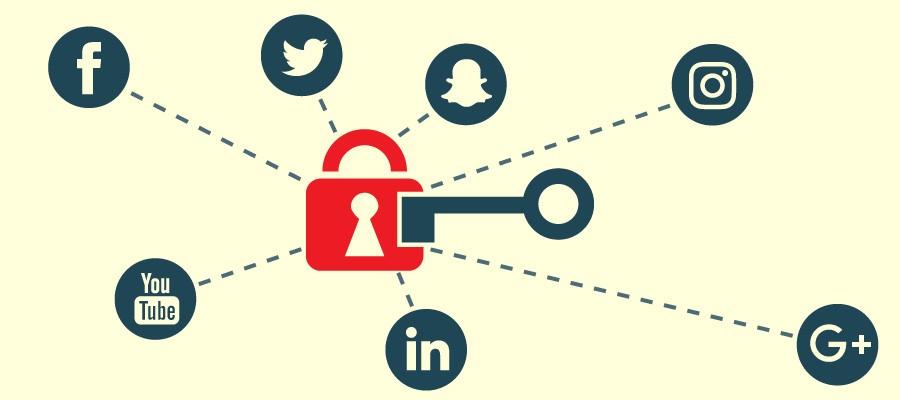 Don't list your real website or email in your profile info and secure your password. Twitter had security breaches in the past hence it's imperative you protect your tweets and make them available only to the followers you approve. Protected tweets are not searchable through search engines and are neither retweetable. However, screengrabs can't be stopped and anyone can take a screenshot and share it on the internet. Finally, make sure you log out after using the services, or else servers and cookies run by these services would track whatever you do next on the internet.
Staying anonymous is a pain that you won't endure and that's what the Big Techs bank on to take control and snoop around. Want more anonymity? You need to stop using social networks. You do realize where we are going with this now. Right?
Conclusion
In addition to regular measures like enabling two-factor One Time Password-based authentication, creating secure passwords and looking to stay away from unsecured websites, these are few advanced measures you can adopt to ensure your privacy and anonymity online. With the advent of IoT, more devices are communicating with each other and one of the vital topics that have already been touched is health. IoT in the future would be made up of a large number of health monitoring devices such as smartwatches and health bands which would create infallible dependency on the internet and lead to further sharing of data and lesser privacy online.
Becoming a ghost on the internet is not a one-minute affair, to mask yourself you first need to remove all your existing footprints. Only once you are sure your actual details are off from every corner on the internet can you start creating an anonymous profile to work with.
Try searching for your name on Google Images, if you see yourself, you have a lot of work to do.