Architects have enjoyed some of the most groundbreaking changes in the way they do work for the last few decades. While writers were already familiar with typesetting via clacking typewriters as early as the late 19th century, architects could only completely do away with pens during the late 1980s as computers became advanced enough to provide graphical features.
Today, it's a different world. With significantly more powerful computers both in the custom build and corporate spaces, architects can finally catch up with other classic jobs and become a purely digital profession. To that end, we would definitely need the right PC for the job at hand, and this is the article to discuss the best recommendations possible in our modern era.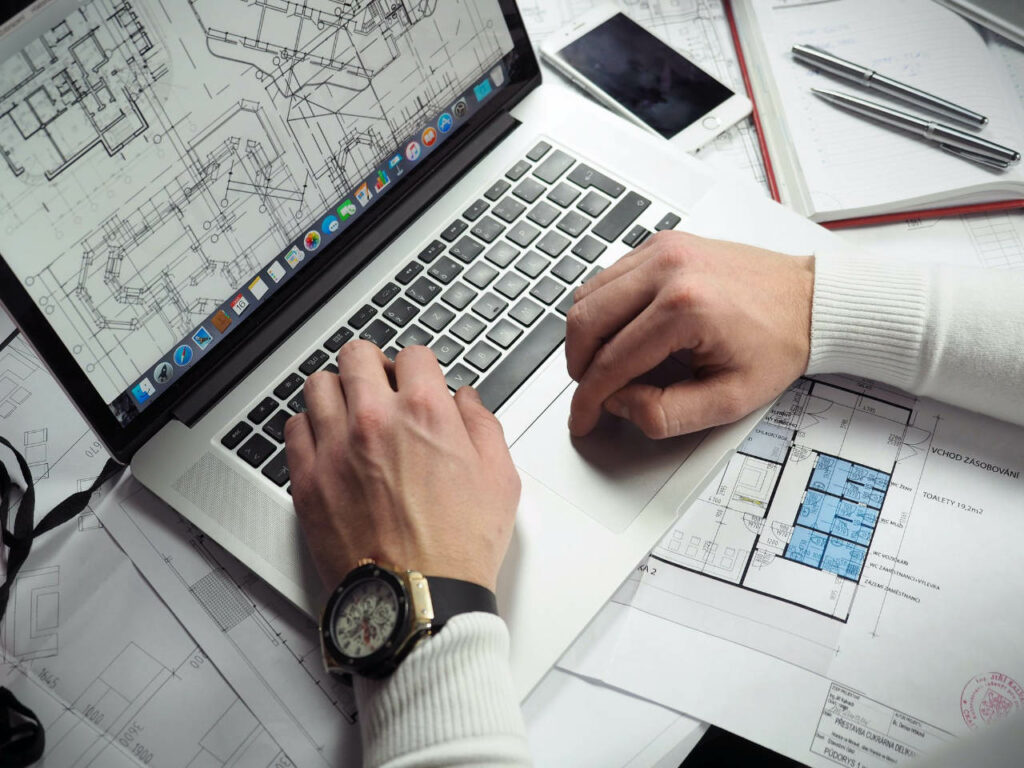 The Architect's Design Specifications
The inherently graphical nature of an architect's work means that specifications are going to be wide and varied. In fact, at a glance, it may seem counter-intuitive, as some of these priorities will not be as it would seem to the typical graphics designer:
1. CPU
The number-crunching power and instructional updates of the central procesing unit (CPU) are at the heart of any visual editing task. For architects, the most important factor is single-core performance. Therefore, go with the highest advertised clock speed that you can while sticking to 6-core and 8-core CPUs for more multi-core modern applications such as Revit. Other 4-core 8-thread CPUs are also viable, provided that they are relatively modern, such as the Core i3-10100F or Ryzen 3 3300X.
2. GPU
With more powerful graphics software like ArchiCAD or Rhino, chances are you would also need a substantial amount of GPU number-crunching power. Fortunately, it won't be like gaming on Ultra 4K, so the requirements are very basic. You can settle for the more standard RX 570/580 lineups, or even a GTX 1050 Ti, with modern equivalents being the RX 5500 XT or GTX 1650 Super. Just remember to keep your VRAM choice at a minimum of around 4GB. A GPU with a VRAM of 2GB should still work, but this will somewhat reduce the number of modern design software that you can use.
3. Memory Size
Use of memory is, without a doubt, going to heavier on the data importing part of software programs, which is often a common requirement for design-optimized apps. The rule is simple: go for 16GB RAM as a minimum. If you really want the ultimate multi-tasking rig, then feel free to go all out with 32 or 64GB. Memory chip are not as expensive as they used to be. It doesn't have to be fancy, just reliable memory, the biggest that each slot can take.
4. Storage Type and Size
Much like how graphics artists store assets on huge-capacity drives, architects also need a somewhat good enough space in their storage drives for data. Accessing it quickly is not a necessity. However, it is just more convenient and a potential time saver depending on big a single project would become.
Therefore, we typically recommend investing in a 1TB SSD, and then going somewhere between 2TB to 4TB of space with a secondary (data) HDD. For NVMe SSDs, something like an SN550 or A2000 would work best for your budget. If SATA is your choice, then DRAM buffer-equipped SSDs like the MX500, SU800, Evo 860, or WD Blue will be the most optimal.
5. Connectivity Options
Simply put, just be sure that you have good WiFi, at least Bluetooth 4.2, an optional 1219-V RJ45 port, and at least a single USB 3.1 Gen2 Type-A port for convenient data transfer using speedier flash drives. Also consider WiFi 6 compatible adapter and router to speed up the transfer of files between devices as these offer bigger bandwidth and faster data transfer rate.
6. Screen Resolution
At the moment, full HD (1080p) should still be fine for most architectural design work. Because you don't need more than 60Hz, monitor choices will also be relatively economical. However, our preferred size for 1080p should be at 24-inch (diagonal) maximum. For 27-inches above, you might want to invest in 1440p, or even a 4K monitor to (better) preserve visual scaling, smoother lines and sharper images. Also, keep in mind that GPU requirements go hand in hand with the intended output. If a 4K or 5K display is what you intend to get then scale the GPU upward to support higher resolutions.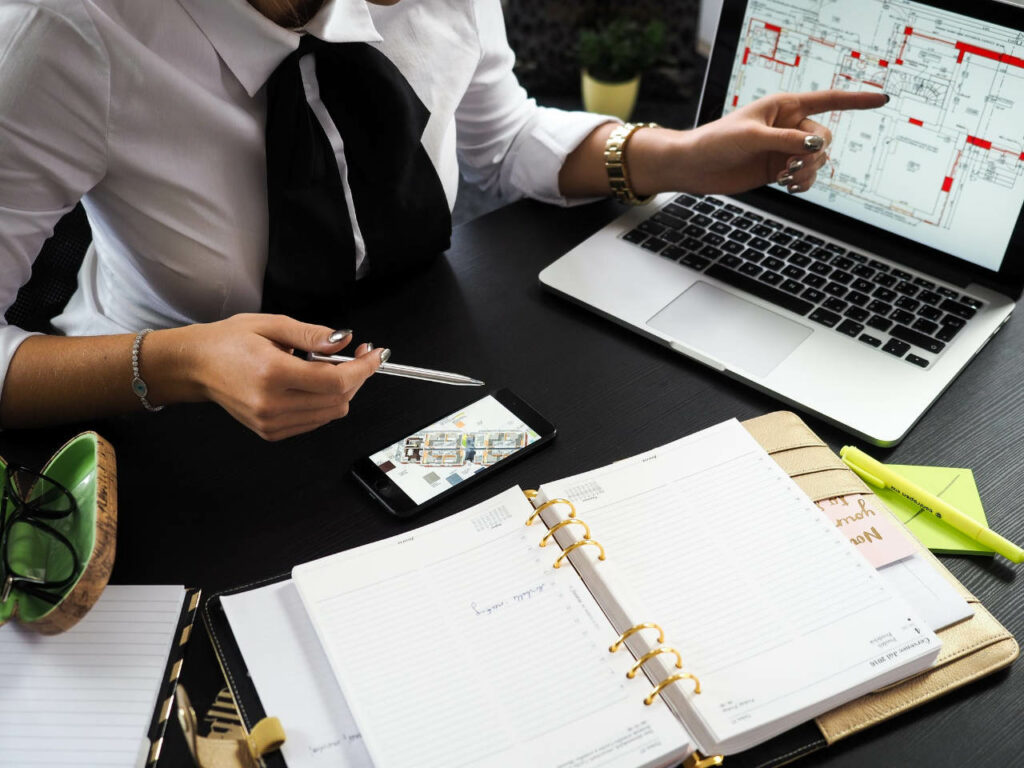 Can I Do Proper CAD on Laptops?
Most definitely yes. This is especially true with how laptops specifications have evolved today, providing no performance penalties using related software (on what is supposed to be lower-end hardware).
Well, almost.
Of course, there will be a few compromises, which would sometimes make laptops the less preferable option:
RAM availability never scales well with laptop tiers – 16GB RAM is almost never offered by default on mid-tier models. You need to purchase separate SODIMM memory modules to compensate, which kind of jacks up the laptop's original price. As for those with 16GB default and higher, there are some components that architects might not really need on it (such as overpowered GPUs), and therefore isn't as economical an investment.
Base laptop offerings almost always require storage expansion – Almost all laptop models come with a single primary storage drive. At mid-tier, expect something around 500GB or so of available storage drives. Your two options would either be to buy an external HDD, or include an extra storage drive inside the laptop at the moment of purchase. Pro-level and gaming laptops support two storage drives. Again investment-wise, this makes it less favorable to dedicated desktop units.
Screen is, of course, smaller on a laptop – you may be able to plug it directly into your monitor at home. But as a portable device, such an option will not always be available. Unlike writers, whose productivity isn't impacted much by smaller screens, this might cause noticeable delays when working on architectural design software. When in the office or at home, a high resolution external monitor is a must. Make sure you have the right cable to connect your laptop to the monitor.
Laptops on par with desktop specs are unnecessarily more expensive – we have previously discussed this before, but laptops are typically more expensive than desktops when comparing like for like in terms of performance. If you absolutely need to be mobile when working, then go for laptops. Otherwise, just stick your design and schematic files on a desktop.
And what about pre-built desktop units, you ask? Actually… they're not totally bad. The notorious single-channel memory configurations of these products won't be too debilitating on productivity apps. As such, architects may use its hardware resources as normal. Just be sure that all minimum specifications are still fulfilled (16GB RAM, dual storage drive, modern CPU architecture, etc.)
Design Software Specifications
For actual components that would be required for some of the most popularly used software for architects, here is a short guide:
DISCLAIMER: These are slightly above minimum requirements. Needless to say, using more powerful hardware would provide more hardware headroom, and thus a smoother work experience.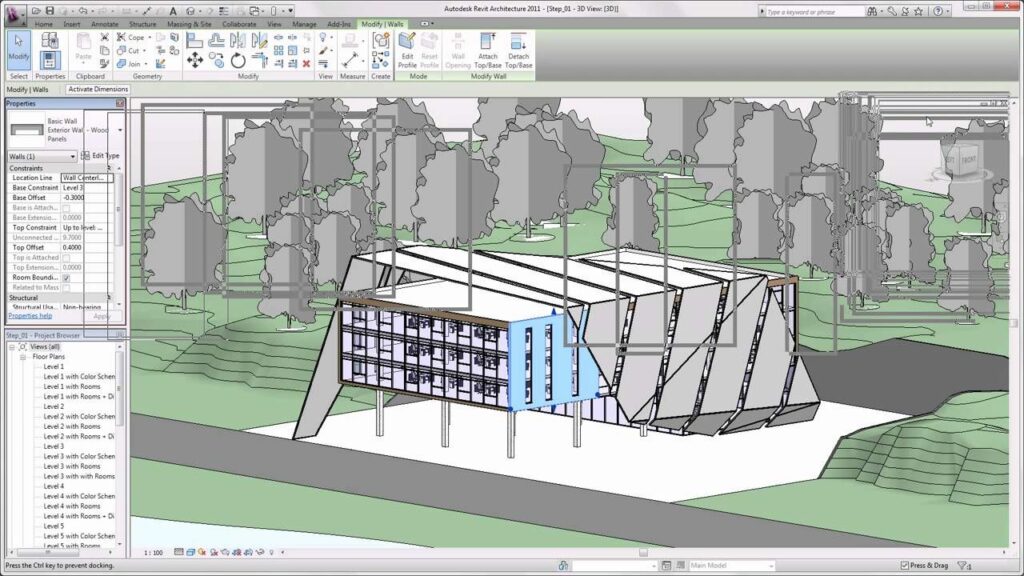 ArchiCAD
CPU: Intel or AMD CPU with at least six or more cores
GPU: Any OpenGL 4.0 compatible GPU with at least 2GB VRAM
RAM: 8GB
Disk Space: 5GB
AutoCAD 2021
CPU: Any modern high-clock speed Intel or AMD CPU (single-core speed priority)
GPU: Any DirectX11 compatible GPU with at least 2GB VRAM (4GB recommended)
RAM: 8GB minimum (16GB standard)
Disk Space: 7GB
Maya
CPU: Intel or AMD CPU with at least six or more cores
GPU: Any entry-level modern gaming GPU (RX 570 tier) with 4GB or more VRAM
RAM: 8GB minimum (16GB standard)
Disk Space: 4GB
Rhino 3D
CPU: Any modern high-clock speed Intel or AMD CPU that won't exceed 63 cores
GPU: Any OpenGL 4.1 compatible GPU with 4GB VRAM
RAM: 8GB
Disk Space: 600MB
Revit for Architecture
CPU: Intel or AMD CPU with at least six or more cores
GPU: Any DirectX11 compatible GPU
RAM: 4GB (for single-modeling sessions)
Disk Space: 35GB
Sketchup
CPU: Any modern high-clock speed Intel or AMD CPU (single-core speed priority)
GPU: Any OpenGL 3.1 compatible GPU with at least 1GB VRAM
RAM: 4GB (not including system memory and other open programs)
Disk Space: 500MB