Forget Celeron, Athlon or even Ryzen 3000 series based laptops, here is a budget processor that will outperform them all. Based on 11th generation processor, code named Tiger Lake, Intel Pentium Gold 7505 mobile chip is the new kid on the affordable block. Here, we round up all your best affordable laptop options powered by the efficient processor.
Both efficient with 15W TDP and fast, the dual core, quad thread mobile Intel Pentium Gold 7505 processor even comes with 4MB of Intel Smart Cache and supports up to 64GB dual channel memory. The only thing that might hold it back is its 48 Execution Unit on the Intel UHD graphics with a maximum graphics clock speed of 1.25GHz but hey, it's the same graphics found on the Intel Core i3-1115G4.
Intel Pentium Gold 7505 vs Intel Core i3-1115G4 vs Intel Core i3-1005G1
Without a question, the first thing anyone will ask is how does it compare with the 11th generation Intel Core i3 given that they are based on the same architecture. Let's jump right into the Average CPU Mark and single thread results from PassMark below pitching the Intel Pentium Gold 7505 against the budget user's firm favourite, the Intel Core i3-1115G4 and previous generation Intel Core i3-1005G1.
| Processor | Ave CPU Mark | Single Thread | Cores/Thread | TDP Down | TDP Up |
| --- | --- | --- | --- | --- | --- |
| Intel Core i3-1115G4 @ 3.00GHz | 6278 | 2698 | 2C/4C | 12W | 28W |
| Intel Pentium Gold 7505 @ 2.00GHz | 5368 | 2315 | 2C/4C | 15W | |
| Intel Core i3-1005G1 @ 1.20GHz | 5130 | 2251 | 2C/4C | 15W | 13W |
It comes as no surprise that the Intel Pentium Gold 7505 outperforms the 10th generation chip but only by a small margin of 4.6% in the Average CPU Mark and 2.8% in the single thread score. This leaves us with the real question, is the Intel Pentium Gold any good against the 11th generation Intel Core i3.
The answer is Yes and No. Yes because it is more efficient with a typical TDP of 15W and No because, ultimately, the Intel Core i3-1115G4 with its higher clock speed and 2MB more cache at 6MB Intel Smart Cache is still faster. How much faster, I hear you ask? Based on the average scores submitted by users at the time of writing, it is around 16.9% faster on Average CPU Mark and 16.5% faster on single thread scores.
But all that benefit is displaced when you have the Intel Pentium Gold 7505 with a recommended customer price of $161 while the Intel Core i3-1115G4 goes for a whooping $281. This makes laptops based on Intel Pentium 7505 more affordable and still packs a punch. That and the fact that the Core i3 is more power hungry. See performance comparison chart below.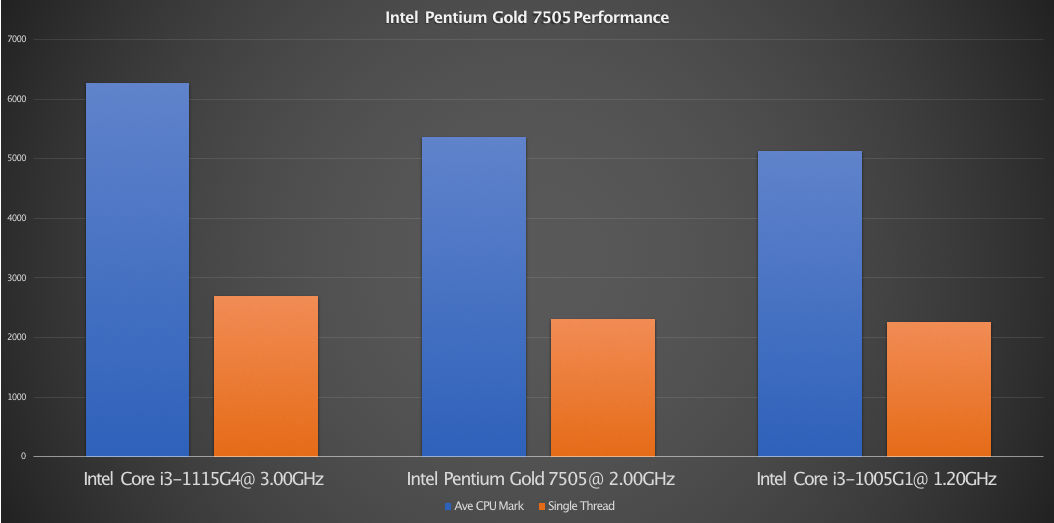 With performance out of the way, let's look at your options.
1. HP 17 17.3-inch Laptop
We start with the biggest laptop in our line-up, the 17.3-inch desktop replacement machine. Even with a big display, HP promises that the HP 17 will last up to 8 hours 15 mins and with fast charge support, you can push the battery level back up to the 50% mark in just 45 minutes. But those who choses this beast not only wants a laptop that will last all day but the convenience of a full size display, full size keyboard that lifts up on the screen hinge for comfortable typing angle and plenty of connectivity ports including 1 USB Type-C, 2 USB Type A, 1 HDMI 1.4b and one audio combo. The only disappointment is the Full HD IPS LCD display can only manage 250 nits brightness. Even so, every review we read still gives the large screen a thumbs up.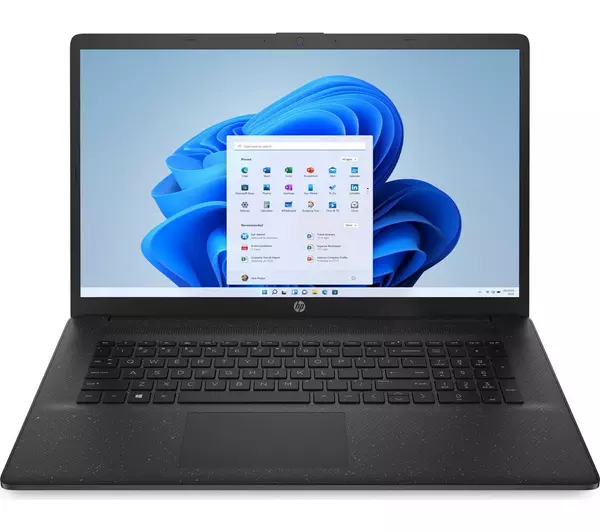 2. Lenovo IdeaPad 3i 14-inch Laptop
The IdeaPad 3i is a pretty popular laptop given its super low price. It is also the smaller of the two IdeaPad 3i in this list. The other is a full size 15.6-inch display. With the Intel Pentium 7505, it is already miles ahead of Intel Celeron N4000 processor and even previous Intel Pentium Silver N5000 processor. So, apart from price and performance, what else does it have to offer? For one, the 14-inch Full HD laptop only weighs 1.4kg making it super portable.
Use the Q-control app to switch from battery saving to performance modes when you need that extra processor cycle. It also has a standard 250 nits IPS LCD panel, so don't expect to use this easily outdoor. There are also plenty of wireless connectivity options and physical ports including a 4-in-1 memory card reader, Bluetooth 5.1 and WiFi 6 2×2. The only thing to watch out for is its limited five and a half hours battery life, a compromise for its super low price tag.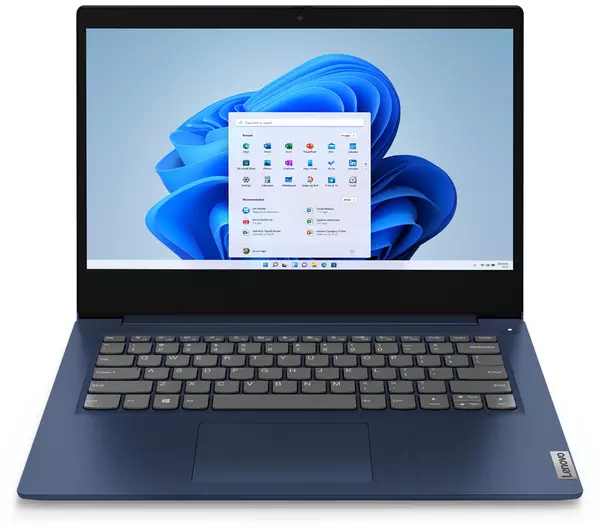 3. HP Pavilion 14 14-inch Laptop
Available in white and rose gold or silver (below), the HP Pavilion 14 doesn't come cheap but it does feature a Full HD touchscreen. The bezels are tighter too making the device footprint much smaller. HP has also increased the size of its touchpad making it easier to use. Other HP bonuses include Audio by B&O, Full HD IPS panel with wide viewing angles, anti-glare coating and a plethora of ports including HDMI 2.0 and USB Type-C 10Gbps with PD, DisplayPort 1.4 and HP Sleep and Charge. What we think you will love is the up to 9 hours battery life on a full charge which should be enough to get you through the day.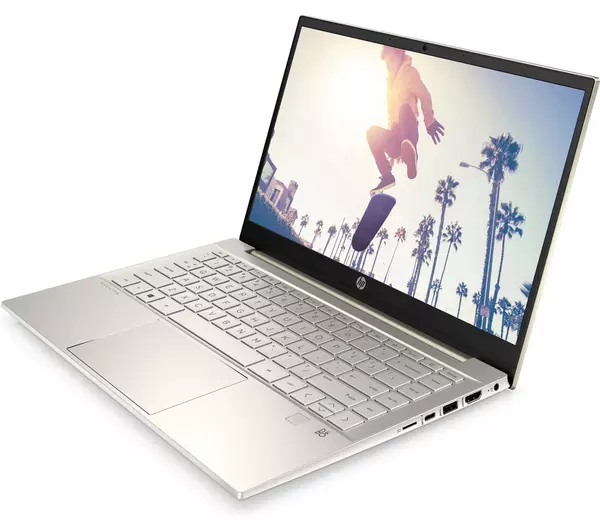 4. Lenovo IdeaPad 5i 14-inch Chromebook
Higher up the Lenovo product portfolio is this Lenovo IdeaPad 5i. Before we continue, note that this is a Chromebook. So if you are shopping around for a Window PC, you can give this one a miss. Still, powered by Intel Pentium Gold 7505, this accomplished laptop is equipped with a 14-inch Full HD touchscreen, up to 10 hours battery life and a full size keyboard. All that in a lightweight body that weighs only 1.42kg.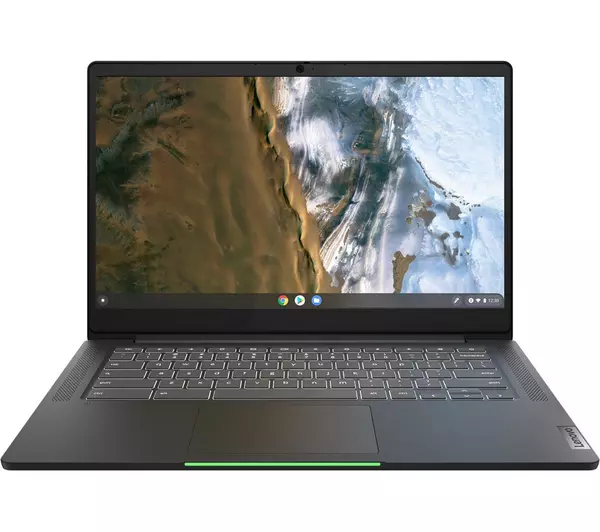 5. ASUS VivoBook F415 14-inch Laptop
The only laptop with one of a kind touchpad that doubles as numb pad, the VivoBook F415 is your affordable laptop from ASUS powered by Intel Pentium 7505. Unfortunately, while it may be small, it is a bit on the heavy side, weighing 1.8k for a 14-inch machine. The saving grace is its build quality. That and other things like plenty of connectivity ports, up to 7 hours battery life and compact design.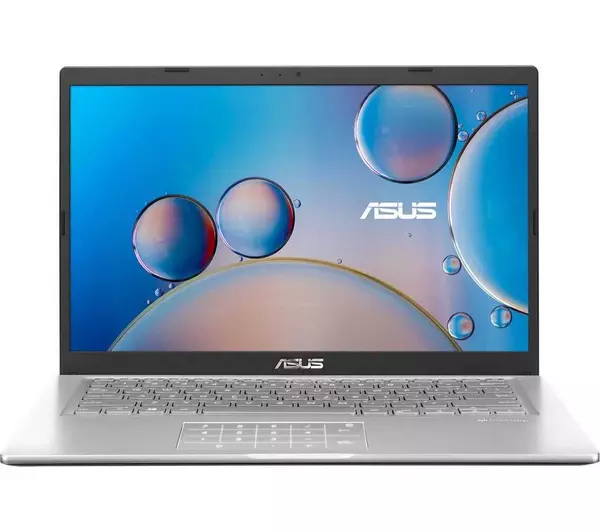 6. Acer 514 14-inch Chromebook
The second Chromebook in our midst but it won't be the last. This and the 515 below from Acer are again powered by Intel Pentium 7505 processor. With the energy efficient processor, you get up to 10 hours of battery life per charge. The simplicity of Chrome OS couple with the performance of the CPU means, you get a fast and smooth machine capable of taking on all your daily computing task including streaming, video calls and Microsoft productivity apps. This is a Plus Chromebook if you follow Google's classification so you are assured of fast performance. But Acer doesn't stop there, the Acer 514 has a military grade chassis, able to withstand drop from 122cm, fingerprint scanner, WiFi 6, Bluetooth 5.1, microSD reader and both (1) Type C and  (2) Type A USB ports for connectivity. All that in a package that weighs only 1.4kg and 19.2mm thin.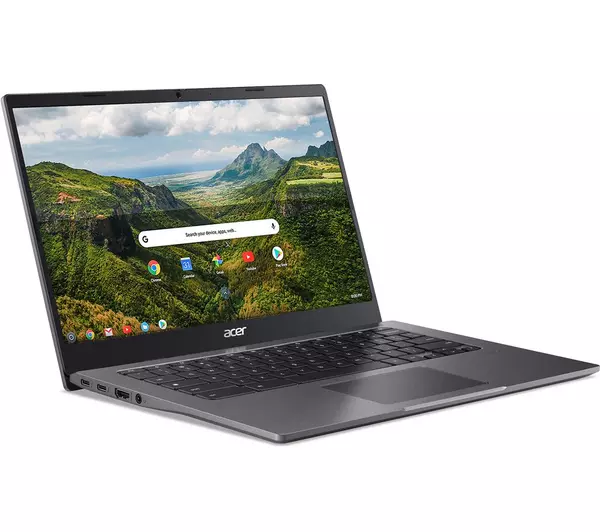 7. HP 14s 14-inch Laptop
Back to a Windows machine, this time from HP with the HP 14s. The compact 14-inch Full HD device has a better than average battery life of up to 9 hours 45 minutes from a full charge. It supports Fast Charge so you can charge it back up to 50% level in 45 minutes. The display is again pretty standard with 250 nits brightness and anti-glare treatment. Features that allow it to stand out from the rest include dual front facing speakers, slim (17.9mm) and lightweight (1.46kg) design, dual array microphone and 2-in-1 memory card reader. Our only quibble is the size of the touchpad. This is an oblong rectangle that could have benefited from being bigger seeing there is plenty of room to expand.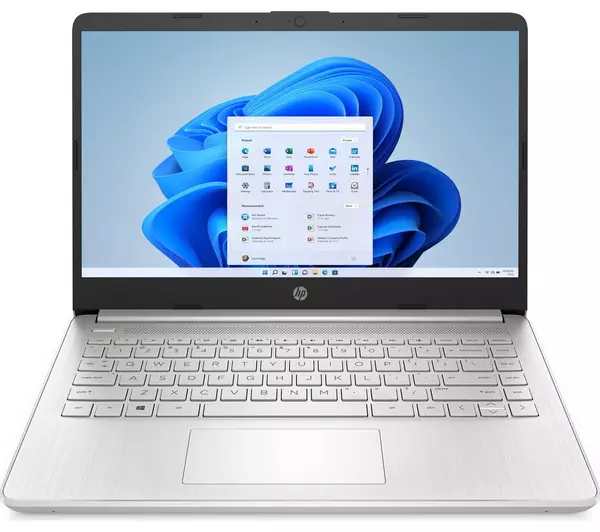 8. Acer 515 15.6-inch Chromebook
Apart from the size, this bigger sibling of the Acer 514 above is not very different in terms of design. You do get a full keyboard with numpad and a 15.6-inch Full HD display wrapped in a durable aluminium chassis. Even with big display, it still manages up to 10 hours battery life thanks to its bigger capacity battery. Again, fingerprint sensor, generous two USB 3.2 Type C ports, 1 Type A, 1 HDMI and 2-in-1 card reader are found onboard the Chrome OS laptop. All that in a device that weighs approximately 1.7kg and measures 20.65mm at its slimmest point makes it a full size Chromebook that is also portable.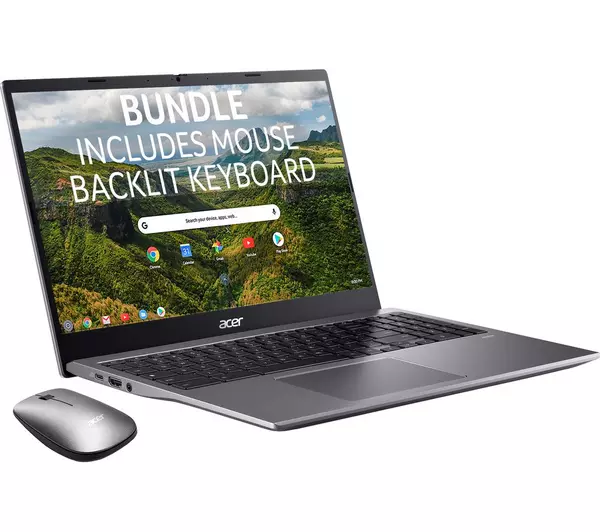 9. Lenovo IdeaPad 3i Laptop
This is the 15.6-inch Full HD version of the Lenovo IdeaPad 3i. We had the 14-inch version above. With the 15.6-inch there are 5 iterations with different memory and storage configurations. The lowest of these are 8GB memory with 256GB SSD storage and the biggest being 20GB memory and 1TB PCIe NVMe M.2 SSD storage. Together, they make for a fast booting and quick machine. Modern connectivity solutions include 1 x USB 3.2 Gen 1 Type C port, 1 full size USB 3.2 Gen 1 port and 1 full size USB 2.0. There is also a HDMI port, Microphone and Headphone combo jack and 4-in-1 card reader. For wireless connectivity, there are WiFi 6 AX and Bluetooth 5.0.