Technical support is becoming a thing of the past with people turning to mobile solutions for their daily computing needs. The hardware and operating systems powering devices such as tablets, smartphones and laptops need very little maintenance. Plus, updating software is quick and easy. That is why today's students are choosing these over a full size laptop.
With the "human malware" issue still being prevalent even as 2021 enters our lives, more and more people are turning towards instant-on, energy efficient and quick to load devices for their everyday computing needs. Students are no exception, as they get back on with their lives and attend school as normal or not, mobile solutions are playing an increasing role in education.
Today's hardware needs wouldn't be as easy to determine, given that larger tablets can now essentially function as baseline laptops. So, how to choose the best large tablet for school?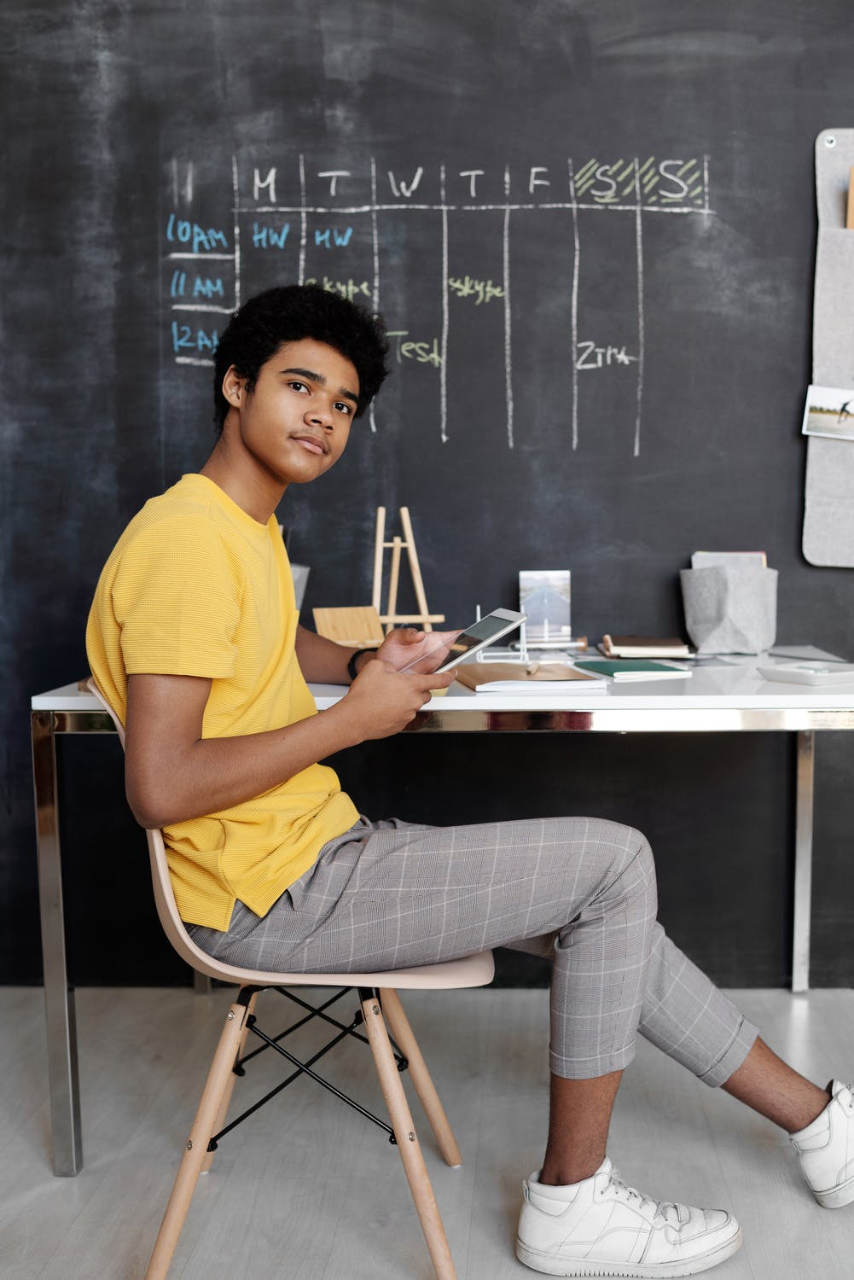 Choosing the Best Large Tablet for School
If you happen to be one of those students, or is a parent/guardian concerned with the same issues for their kids, then this is the guide for you. We have assembled a brief list of things that you need to consider, as well as direct recommendations that are available for you to purchase at the time of publication.
Which Large Tablet Size is the Best?
The first question to asks is how big is large? Within the larger size categories, tablet sizes are mainly divided into 10-inch, 11-inch, and 12~13-inch models. Larger tablets, between 11-13-inch are likely to be the PRO-level tablets from the family of tablets offered by manufacturers and are likely to cost more. At a glance, these three sizes may seem functionally the same, but there are different factors to consider if they are to be used for school:
10-inch – the standard large tablet size for most traditional paper or book applications. This will still serve the purpose of a study machine for various interactive exercises, with a screen large enough for reading material comprehension. External peripheral compatibility is possible, but a little impractical, due to how significantly smaller the screen is compared to standard laptops. Tablets with 10-inch displays are not only lighter but take up the least space with a small footprint therefore more portable.
11-inch – hardly any bigger than the next step below it, but that extra diagonal 1-inch size actually provides good room on the display for a full computer experience. Depending on the make, peripherals and adapters can be connected easily to convert it into a laptop. 11-inch is essentially the sweet spot of transformability, so long as the tablet supports this. Otherwise, take a step back and go for 10-inch tablets instead. It is not to big to lug around and use with one hand and not too small to compromise on usability.
12~13-inch – at this size, it can already be compared to actual laptops, and that is precisely how a 12-inch tablet should be expected to work. So, for most applications that need input, 12-inch and 13-inch tablets will usually be the go to device, especially when configured as a laptop. If flexible interactivity is required, it can be used as a tablet, with optional keyboard, kick stand if one is not built-in, case, external keyboard, docking station or adapter and more. Reading exercises may not be as recommended in tablet mode due to its size and weight, but it's workable. But the real promise has to be its PRO-level prowess. A tablet with can-do attitude once you have mastered it for the right application.
Judging from the size of the tablet alone does not give you a full picture when choosing a large tablet for school, but it is a start. Think of what you would like to achieve with the tablet and will it work better on a big or small display. Next, consider the specifications.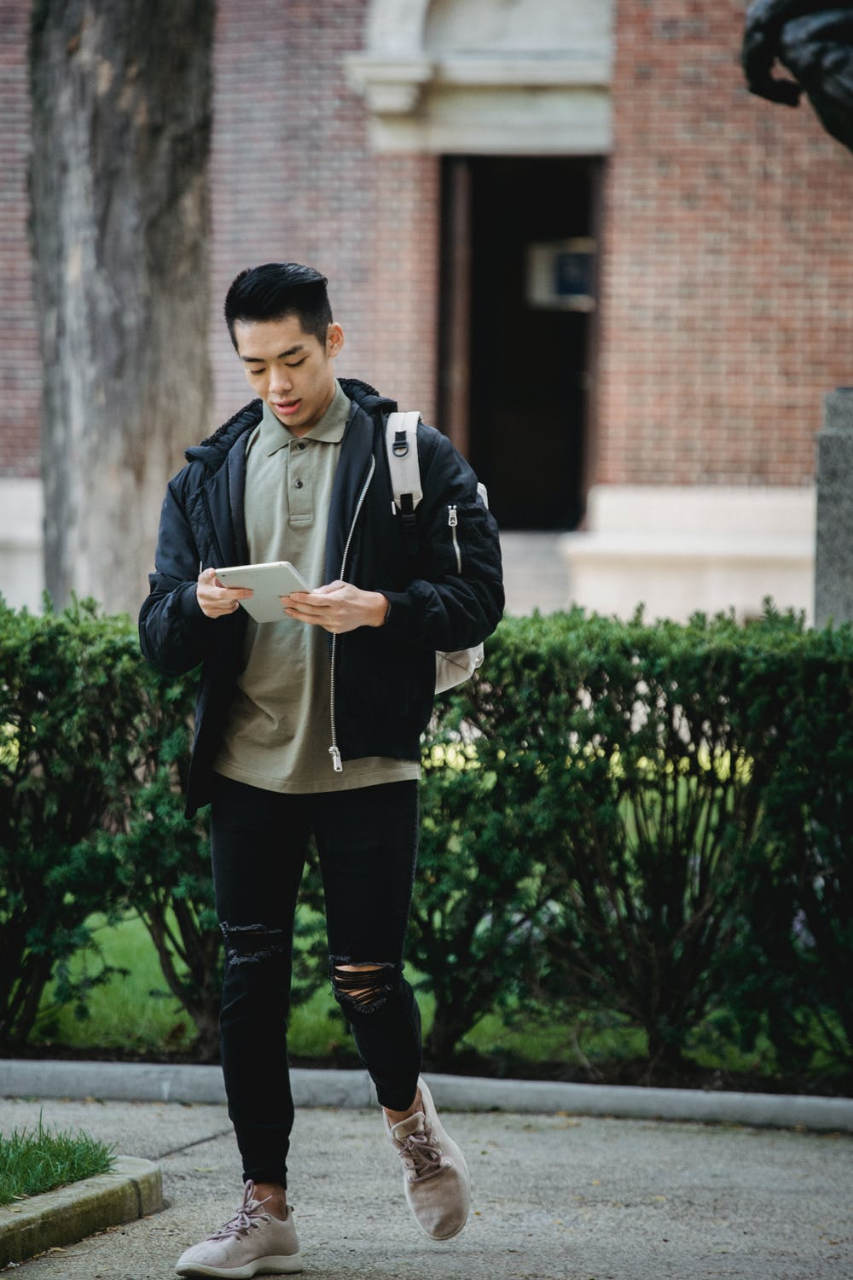 How Should Tablet Specifications Be Prioritized?
Hardware-based features are perhaps far more important when purchasing a large tablet for any educational purpose. Here, we discuss the how one prioritizes one specification over another.
CPU – any sufficiently up-to-date or advanced octa-core CPU will do, as its clock frequency should also be good enough for most digital document-based apps, email and web.
GPU – any modern or up-to-date mobile GPU will be sufficient. Unless you intend to use a lot of 3D applications, the tablet should be able to handle most multimedia content you can throw at it. If 3D design, AR and product design is what you intend to use the tablet for, make sure it comes with a powerful GPU.
Memory – at least 2GB of RAM is the absolute minimum in tablets (and smartphones) today. If possible though, you should pick one with up to 4GB to provide a much wider room for more data-demanding apps. That said, tablet OS and applications written for them are super efficient at managing memory usage.
Storage – a minimum of 32GB of internal storage should be enough for the OS and most apps, including all of your basic school-related app and file needs. Consider one that supports extra (SD card) storage and this should be as big as possible, but you can start at around 128GB. Storage is a premium. Manufacturers charge more for the same device with bigger storage. If you see yourself editing photos, creating videos and mixing music, get a tablet with the biggest storage that your budget allows.
Screen Resolution – at 10-inch and above, you should be aiming for Full HD 1080p at minimum. If the resolution would compromise your budget (on an expensive 4K screen model, for example), dial back down and choose something in between. Again, it won't matter much to the ordinary user but if you are a creator, be it graphics, video or photos, the extra sharpness and detail is important.
Battery Life – this might come as a surprise, but you don't actually need a tablet that lasts a whole day for school applications. Just enough for you to plug it on an outlet or power bank during break sessions even if you started with 30% to 40% capacity. How to determine longer battery life models? Search for tablets with moderate specs but have bigger battery capacity in the 6000+ mAh range. Having said that, most tablets are designed to last you through the day, just remember to charge it the night before.
Mobile Connectivity – as the tablet will be used for school, current WiFi and Bluetooth 4.2+ should be sufficient, and mobile SIM cards shouldn't be required. But if you absolutely must add the feature, then prepare to fork over more cash for the investment. LTE models may have come down over the years but it is the data plan that is going to hit you in the long term.
Microphone – most competitively spec-ed tablets today offer decent mic hardware, at least decent enough for basic VoIP messaging and video calls. If you are going to do a lot of that, check the location of the microphone and the way you use the tablet does not hinder its operation.
Speakers – don't even bother with sound quality. If you can get it cheap, just deal with its mediocre speakers using headphones (or external speakers). As a school-centric tablet, it will be mainly for visual multimedia anyway. Be prepared to invest in a good pair of wired or Bluetooth headphones if you are a creator. Sample and mix away to your heart's delight on your tablet to produce your next top of the chart music.
Camera – like speakers, they're not as important, but at least choose a front-facing camera that provides stable frames during VoIP calls and will be able to capture HD resolution images for sharper in call video.
Authentication Features – pretty much a staple for most mobile devices today, so you can skip this. Be it fingerprint, secure pin or facial recognition, there is a secure way to unlock and authenticate when using the tablet.
Operating System – iPads are, of course, locked to iPadOS/iOS, and Surface units will always be Windows 10. But for Android units, you can go for the more production centric Chrome OS, or simple and easy-to-use Android. As to which one to pick, this is down to the apps that you use the most or intent to use and their availability in the respective App store. While most apps are written for cross platform and different OS, some may be exclusive. So, make a list of apps, what make sure you can get them on your chosen OS.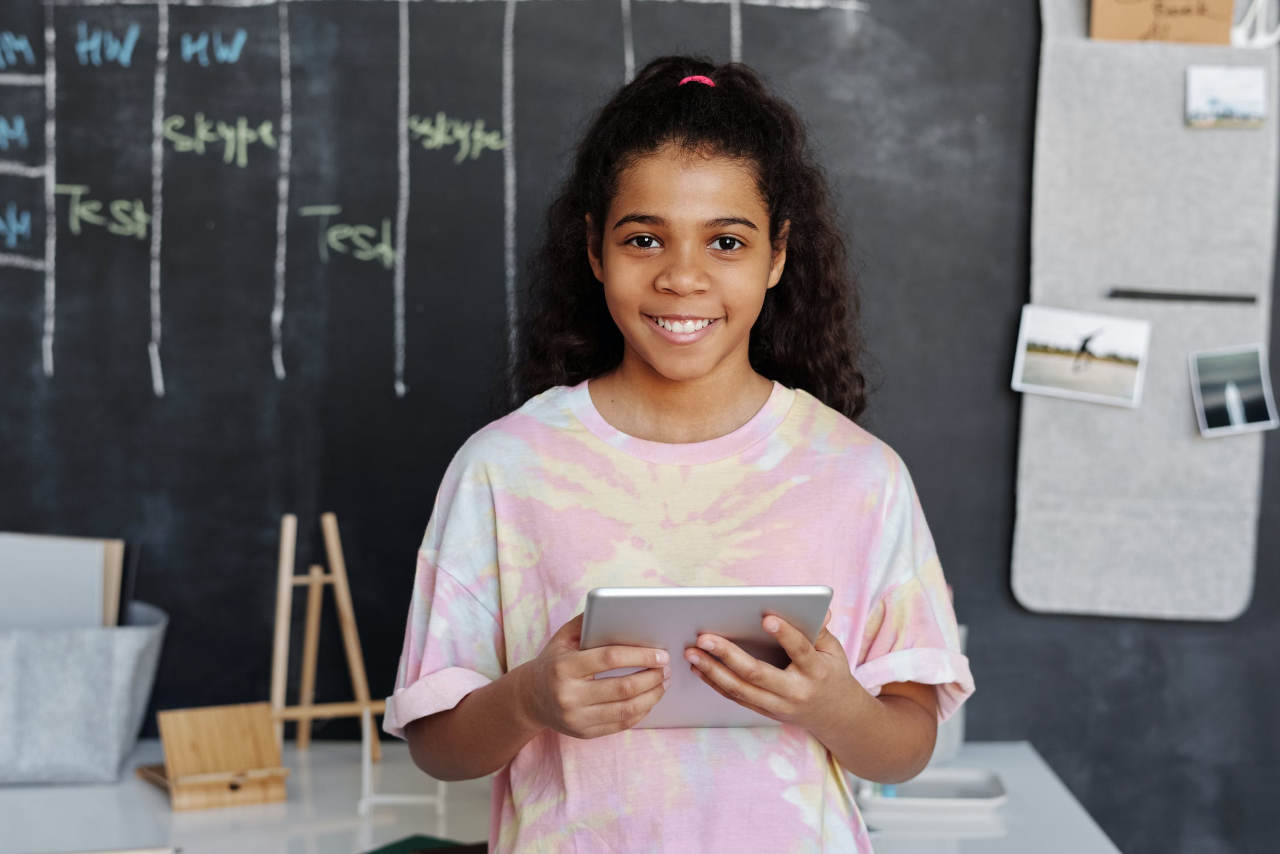 Recommended Generic Apps for School Use
Talking about apps, we take a quick look at some of the common apps that will help you in school and education setting. As with any mobile hardware today, you will have the option to download and install a unique suite of apps specifically designed for the classroom. Most of these are usable in any mobile OS. But if you happen to stumble upon an OS-exclusive version, don't fret. It is not the end of the world, simply find another similar functioning app written for the OS on your tablet.
Evernote – yes, yes, we know how Evernote just keeps on squirming its way towards any kind of productivity platform. But can we help it? It is that simple and convenient to use, even in a classroom setting.
My Study Life – if you need a more specific task organizer tailored for a school setting, then My Study Life can get things rolling for higher education students.
StudyBlue – specific subject topics for each curriculum differ. But if you're a high school student, chances are you'll eventually run into questions asked by StudyBlue. Fun potential aside, it might be tiring to play on a huge tablet without a table, though.
Exam Countdown Lite – yup, the app is as its name says. This is a calendar organizer for your upcoming tests. With a very colorful and neatly bordered interface, it is easy to use and understand, even for lower grade students.
Document Scanner – Any other document scanning app would do really, and even an ordinary camera app would somewhat suffice, of course. But it would not have the same smart document recognizing features of a dedicated scanning app. For iOS users, a scanner is built into the Notes app.
Any Ebook Reader App – pretty self-explanatory, though depending on the app, you might need to purchase digital copy of the textbooks you need if you are going truly digital.
Considering the current climate and the way teaching are learning and moving towards the cloud, consider Zoom, Google Classroom, Moodle, Canvas Student, Microsoft Teams and other eLearning apps to access your schools chosen learning environment and live online lessons.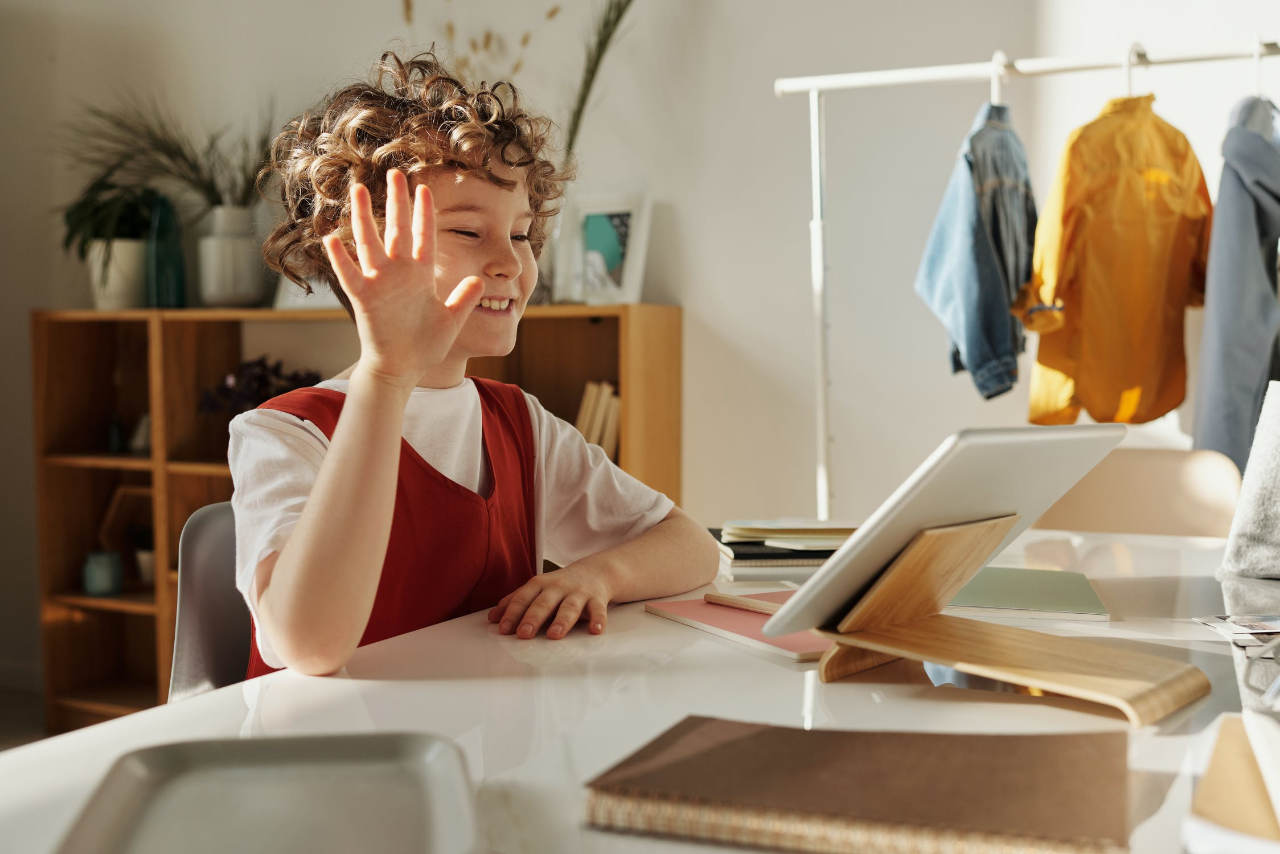 Large Tablet Recommendations 10-inch
Lastly, here are our specific picks on large-size tablets that can be optimized for school use:
1. Amazon Fire HD 10 10.1-inch – Best for Consuming Media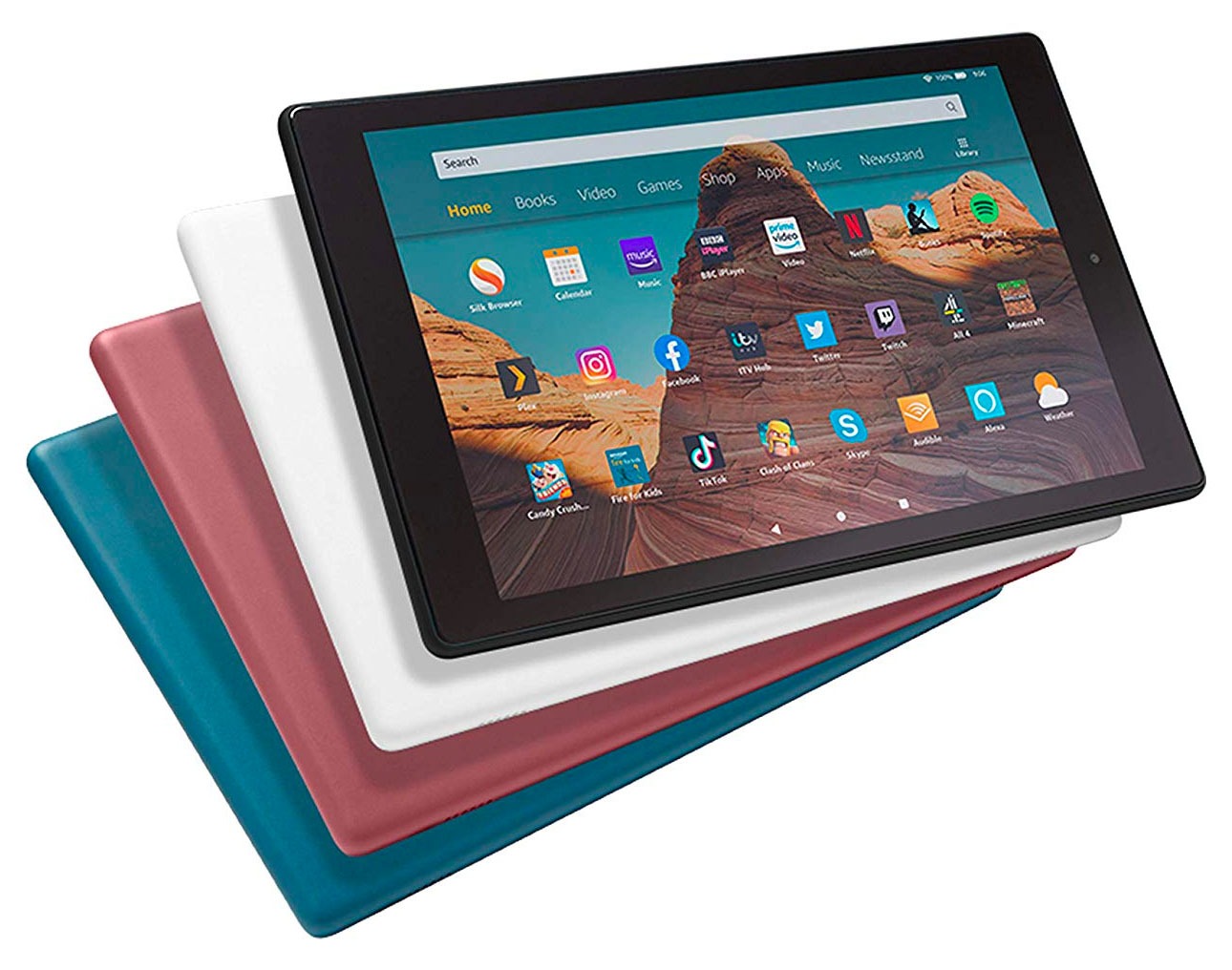 The Amazon Fire HD 10 is undoubtedly an entry-level and easiest to maintain out of all 10-inch tablets out there. For a baseline school tablet that has all the bells and whistles, you definitely can't go wrong with the Fire HD 10. It has an ARM-based 2.0Ghz octa-core CPU, 2GB of RAM, either 32GB or 64GB of internal storage, and excellent battery life of up to 12 hours. As a bonus, you even have a much more robust selection of textbooks thanks to its Kindle app and hands free access to Alexa voice services. For peripherals such as Bluetooth keyboard covers and mouse, you will need to rely on third party as Amazon only offers case with smart cover.
Search Amazon Fire HD 10 on Amazon
2. Vankyo MatrixPad S20 10-inch – Best for Budget Value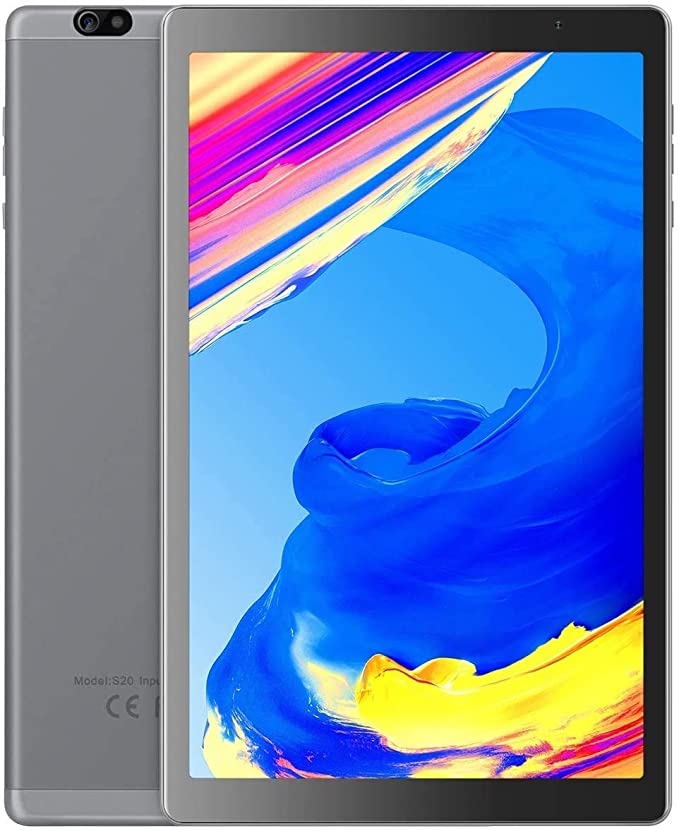 Forget about the S30 and Z4, the MatrixPad S20 is the absolute sweet spot for Vankyo's 10-inch tablet offerings. This one has much better multitasking potential than the Z4 with its ARM-based 1.6 Ghz octa-core CPU and 3GB RAM. It is available with 32GB or 64GB internal storage and it's still far cheaper than either the S30 or S31. It also comes with a 6000mAh battery capacity for good day's use or up to 10 hours on continuous mixed use. As with Amazon Fire HD, you will need to rely on third-party manufacturers for accessories and peripherals.
Search Vankyo MatrixPad S20 on Amazon
3. Samsung Galaxy Tab A 10.1-inch – Best for Battery Life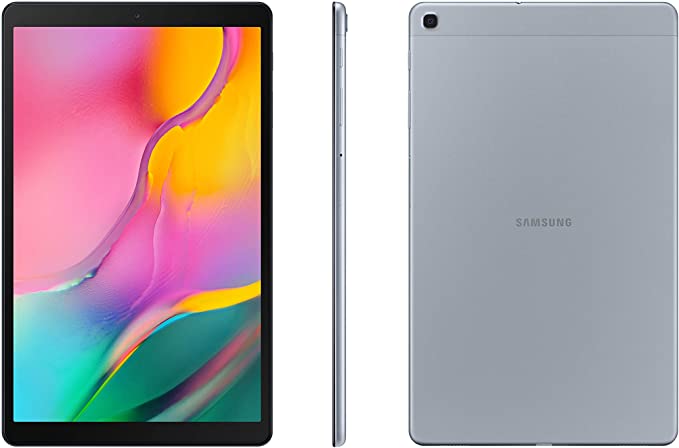 A more balanced semi-premium option, this tablet doesn't exactly provide anything unique spec-wise. It uses a home-developed octa-core Exynos CPU (2-cores @ 1.8GB, 6-cores @ 1.6 Ghz), 3GB of RAM, and 32GB internal storage. Its advantage, however, lies in its top-of-the-line audio/video (IPS display and Dolby Atmos) related specs, and most importantly, its efficient battery management system. Even with slightly heavier multimedia use, it manages to last for an entire workday. A new generation device known as the Samsung Galaxy Tab A7 with a slightly bigger 10.4-inch display with high 2000 x 1200 (WUXGA+) resolution, faster CPU, 7mm ultra-thin metal body and big 7040mAh battery (below).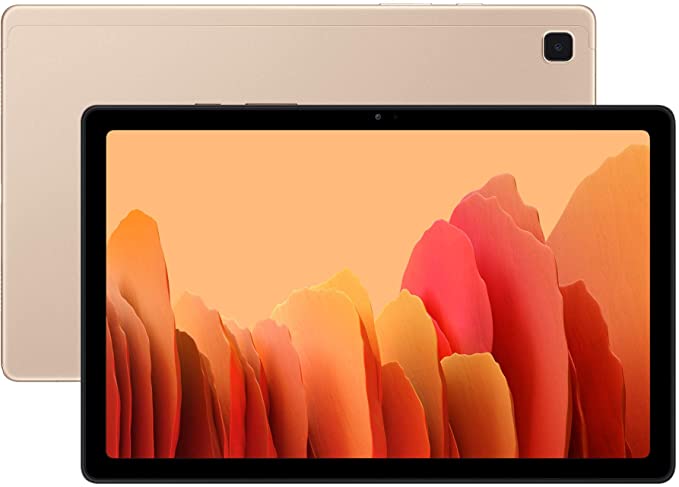 Search Samsung Galaxy Tab A7 on Amazon
4. Microsoft Surface Go 2 10.5-inch – Best for Versatility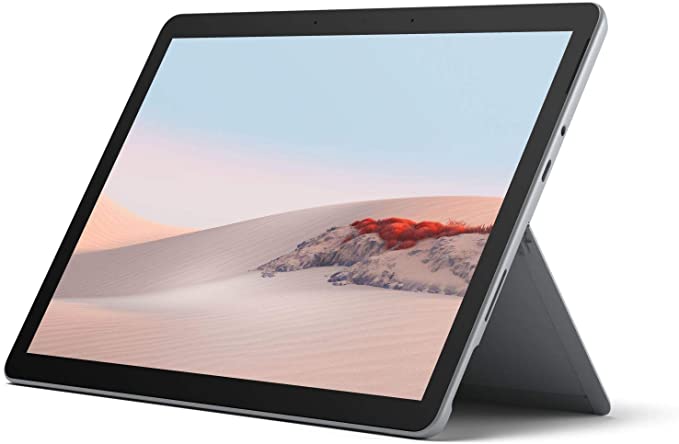 This is probably one of the best multi-platform productivity tablets you can have today that won't break the bank. Priced to compete with the entry level iPad, its specifications include an Intel Pentium Gold 4425Y CPU (2-core 4-thread, 1.7 Ghz), and either 4GB or 8GB of RAM. For its internal storage, you can either choose a 64GB flash, or 128GB SSD. Being Microsoft, it comes pre-loaded with Windows 10 Home S as its operating system, so you have the full range of MS-related mobile apps for productivity, such as Office 365. Battery life is also rated at 10 hours with moderate, office-level use. Optional type cover, mouse and pen are must haves to increase device versatility.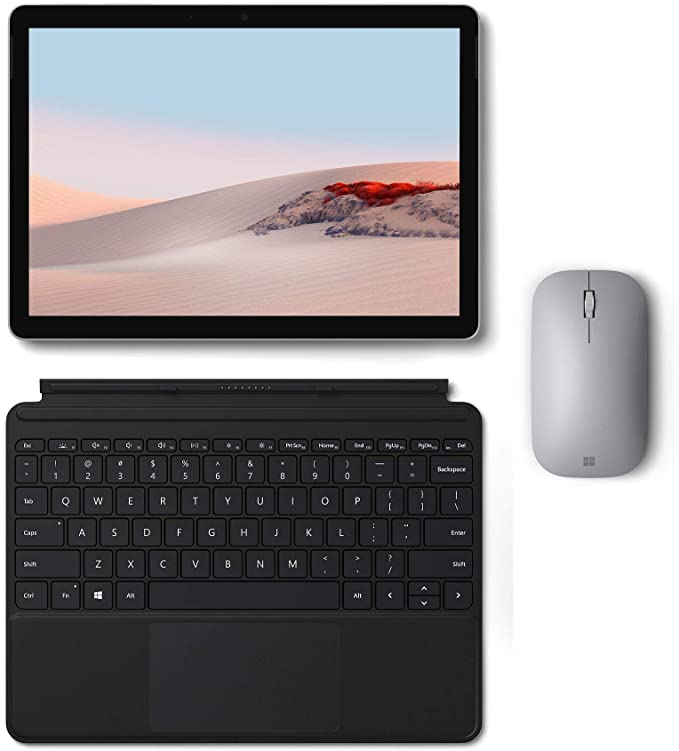 Search Microsoft Surface Go 2 on Amazon
5. Apple iPad Air 10.9-inch – Best for Performance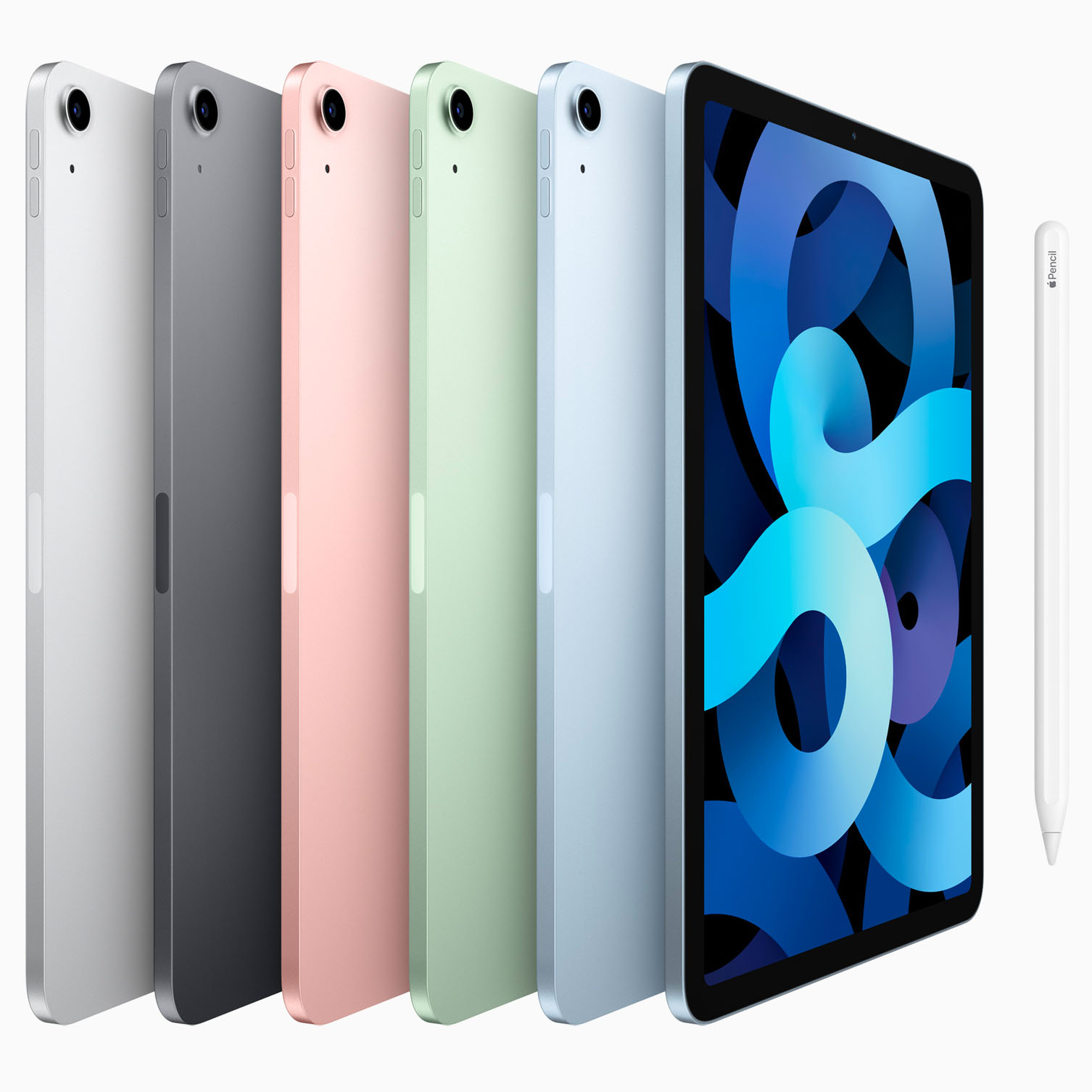 Closer to 11-inch, the latest iPad Air with 10.9-inch Liquid Retina display adopts the new iPad Pro design language. The 4th generation iPad Air is powered by the same A14 Bionic chip found in iPhone 12. Instead of Face ID, it uses the new Touch ID for authentication with the fingerprint scanner built into the power button. Other updates include 12MP rear camera, 7MP FaceTime HD front camera for group calls and online classes, WiFi 6, USB-C port for charging and accessories we well as up to 10 hours battery life. It is even available in five different colours (silver, space grey, rose gold, green and sky blue) and a choice of 64GB or a whooping 256GB internal storage. For more ways to use the tablet, get the optional Apple Pencil 2 and Magic Keyboard with track pad.
Search Apple iPad Air on Amazon
Edited by Samuel J Tan