Intel's very first foray into the discrete GPU market within the last two months was… quite weird, to be honest. Official product availability aside, its reviews and benchmarks were received with mostly mixed opinions. One side championing its surprisingly robust productivity potential, while others see it as no different than the current go-to stop gap GPU, the GT 1030.
Its existence is made even worse by the recent release of AMD's updated Zen 3 APUs, which featured the all-familiar Vega iGPUs wrapped in the latest Ryzen 5000 series architecture. To enthusiasts, the Xe DG1 was starting to look more and more like additional video output to the latest Optiplex and Thinkcentres of next year's offices.
But, would it really? Here are a few reasons why the Xe DG1 might actually still be better than an iGPU.
Images of Intel Iris Xe DG1 from the web:
Intel Iris Xe DG1 Specifications
(Based on the Asus OEM version)
| | | | |
| --- | --- | --- | --- |
| Architecture | DG1 | Base Clock | 900 Mhz |
| Process Size | 10 nm | Game Clock | 1650 Mhz |
| Shade Units | 640 | Boost Clock | 2589 Mhz |
| TMUs | 40 | Memory Clock | 2133 Mhz |
| ROPs | 20 | Memory Size | 4 GB |
| Exec. Units | 80 | Memory Type | LPDDR4X |
| L2 Cache | 1024 KB | Memory Bus | 128-bit |
| L3 Cache | 16 MB | Bandwidth | 68.26 GB/s |
| FP32 | 2.1 TFLOPS | TDP | 30 W |
| Launch Price | N/A | Extra Power | none |
Intel Iris Xe DG1 is Better than Integrated Graphics Overview
Multi-display Setup
Demonstrates Dedicated Hardware Resources Efficiency
Never Idly Sits Without Use (In a Build)
Vastly More Advanced Video Encoders (within the same GPU tier)
1. Multi-display Setup
In typical undying fashion similar to the likes of office-variety GT 710's and even older GT 640's, the Intel Iris Xe DG1 is appealing to OEM system builders simply because it is one of the cheapest discrete GPUs to offer multi-display connectivity for productivity purposes.
Typical motherboards, even the more exotic and exclusive designs from OEMs, would generally only include a smidge combination of either an HDMI port, or a VGA and Dual-Link DVI. While this is more than enough if you simply want one screen for your office machine, the demand always trends towards systems that can plug more monitors. Indeed, why care about an impractically weak discrete GPU, if it can be plugged into the system at almost no cost, and will not interfere with its basic specs?
Besides, in many office productivity settings, the increased response speed of just having to tilt your head to another screen, instead of having to click through a few windows every short moment, is something that already justifies the use of multiple monitors. This makes the OEM product exclusivity of the Xe DG1 even more relevant.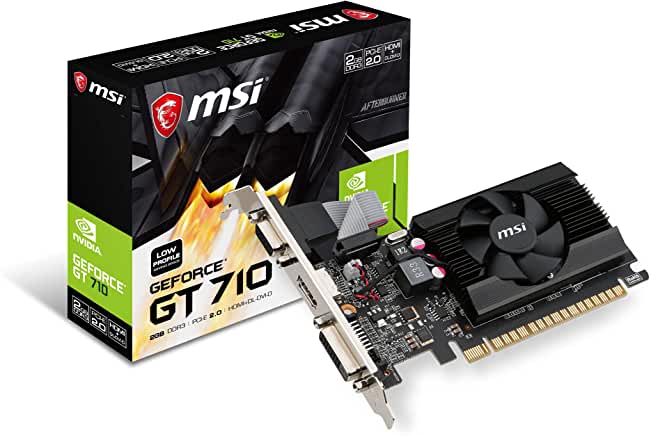 2. Dedicated Hardware Resources Are Still Better
The bane of every iGPU, even the excellent likes of the Zen 3 Ryzen APUs, is that hardware resources have to be split evenly between the CPU and (integrated) GPU. Memory bandwidth becomes even more important than ever, and VRAM instantly eats into the system's installed memory module capacity.
While the choice of using LPDDR4X memory is a bit questionable, the Xe DG1 is still properly built to semi-modern specifications, by having a good amount of memory capacity and bandwidth to use as dedicated hardware. Remember, not even the "almighty" GT 1030, which is the champion of competitive office machines today, comes with 4GB of VRAM. Yet, it has been previously considered for this very same argument despite having far less. Would it not be the same for the Xe DG1 which is introduced for the office machine market as well?
Again, this comparison is made with regards to the alternative of using an iGPU, where dedicated hardware resources introduce less processing loads and data to the CPU and RAM. With the work lessened for the CPU overall, it can dedicate its performance overhead to other things. And if not optimized out in some other way, this also means far less total heat for both the GPU and CPU to dissipate.
After all, heat and memory go hand in hand when maxing the capabilities of an iGPU.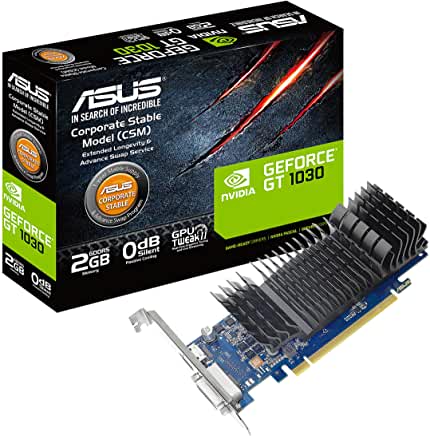 3. Never idly sits without use
One of the biggest arguments supporting the use of iGPU systems, is that it can perform the role of a stopgap solution. Instead of waiting for a much longer time before your PC becomes operational, you immediately build the rest of the components, and sit out the rest of the following months until you can purchase a worthy discrete GPU upgrade.
This… is not really as perfect as it seems. First, dedicated APUs offset the cost of the build by adding more to the introductory price of the CPU. And second, the used market exists. A Ryzen 3 3200G almost costs the same as a Core i3 9100F + a 2nd-hand 750 Ti. If the build is truly a stopgap solution with the hopes of adding something like, an RX 5500 XT very soon, the 9100F would absolutely destroy the 3200G in discrete GPU gaming performance, even if overclocked. Worse, the 9100F can simply transfer the 750 Ti on another machine, or simply sell it off to instantly recoup the loss.
The Xe DG1, being a more advanced solution (architecturally) to the likes of GT 1030 and RX 550, stands as the most advanced "750 Ti transfer" option for similar situations. Granted, the Xe DG1 is only compatible with specific motherboards (and thus specific CPUs) at the moment, but the point still stands. It can be kept as a separate investment that could serve many other "insurance" related purposes, unlike a relatively expensive iGPU-driven CPU.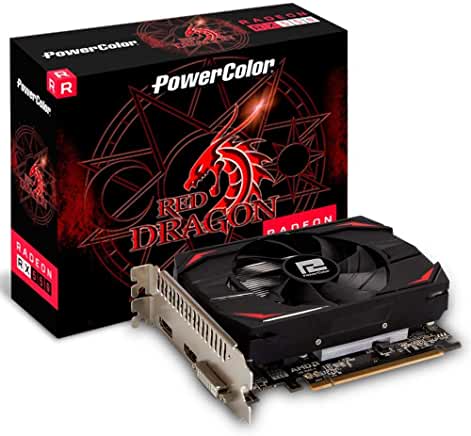 4. Vastly more advanced video encoders
Lastly, in comparison to similar low-tier GPUs, the Xe DG1 is just so much more advanced when it comes to video-related productive workloads. Sure, it is never actually meant to be a gaming GPU. But unlike an iGPU (or even similar office-level GPUs, for that matter), it is infused with dedicated video encoding hardware to help with simpler, but potentially more procedure-repetitive multimedia processing tasks.
Take its multi-format encoder/decoder, for example. Collectively known as an MFX unit, at least two of these can perform hardware acceleration on a number of well-known and commonly used video encoding formats, most notably AVC and HEVC. This is something that even another discrete GPU like the GT 1030 is simply incapable of doing, much less a couple of Vega compute units slapped on a modern architecture Zen CPU. And if you offload the task to the CPU, the previous advantage number two starts to apply.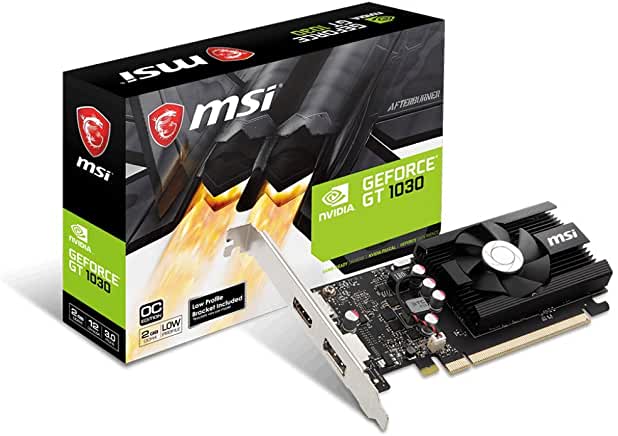 Even better, this supposedly bottom-of-the-line entry-level GPU is also capable of 8K multimedia playback, on all three of its video outputs simultaneously, with the resolution "tradeable" for higher frames as necessary. This is all in accordance with the official target market of the Xe DG1, which is the small business market.