At this point in time, enthusiasts are probably already tired, exasperated, and disillusioned at the current GPU market. Even with the downward trend in prices over the last two months, normalcy is still nowhere in sight. Despite relative availability, the retail costs never really came down to what they should be. In the face of the looming Ethereum 2.0 update, miners still drive infinite demand for modern, very performance-efficient GPUs.
And so, recommending GPUs is still very tricky this year. Nonetheless, we have determined that there is still a ray of hope in the current lineup that we theoretically have. If you have been waiting for a GPU for months, then you have no other choice but to snake through the path without triggering either scalpers or miners by choosing these GPUs.
In other words, what you need is to choose among these GPUs that are both anti-scalper and anti-miner.
GPU Specifications We Need
In order to choose a good anti-scalper/anti-miner GPU, we must observe at least several of the following mitigating criteria:
Low VRAM – your best weapon against a cryptominer would be a GPU that has a relatively low amount of VRAM. Normally, your target should be 4GB of VRAM to fight against Ethereum. But if you are determined to play modern triple-A titles, then extending it to at least 6GB might still be viable. Be careful though, at 6GB VRAM, even options like the GTX 1660 Super will still be a solid option for casual miners.
(Relatively) Inefficient Power Draw – another thing that miners hate, more than anything, are cards that have inefficient power-to-performance ratios. We say relatively here, because we don't want to make it too inefficient that even our gaming sessions are negatively affected.
(Somewhat) OIder architecture – and speaking of performance efficiency, the RTX 30 series and the RX 6000 series are the prime target today because of just how good their efficiency ratios are (while being ripe for being sold at enormous markups). If you can go a few tiers or generations lower, then you can potentially fend off both scalpers and miners.
Go for the sidegrade, linear options – hide behind the lines. Try to aim for GPUs that have similar or slightly lower performance and cost to other options that are much better for mining or selling. Very tricky to master, but a bit of diligence in price checking could make every GPU acquiring effort worth it.
Go for the outright scalper/miner inaccessible options – lastly, just go for the packages and options that are completely out of reach by the two. Lower-end gaming laptops with discrete modern GPUs, for example, can be had at much closer to MSRP than ever in the current era.
Best Anti-Miner Anti-Scalper 2021 GPU Overview
Here is a quick overview of the best graphics cards you can get your hands on without competing with miners and scalpers.
Nvidia Geforce RTX 3050
Nvidia Geforce RTX 2060
AMD Radeon R9 290
Nvidia GeForce GTX 960
Nvidia GeForce GTX 1050 Ti
1. RTX 3050 – Locked and Loaded… In a Separate Way
Okay, this one is a bit of a cheat, since it is a mobile GPU (laptop-exclusive). But, half the battle is still fought between scalpers, so the RTX 3050 still counts. Of course, the first advantage is that it is pre-packaged as a laptop and cannot be pulled out to be sold separately.
But the more important advantage here is the relative affordable introductory cost of laptops bearing the RTX 3050. Unlike RX 6600M laptops, which are just straight-up expensive, and RTX 3050 Ti laptops that suffer greatly from poor VRAM despite not giving up price ratio, the RTX 3050 is placed in a nice, sweet spot for performance and (comparatively) good cost. It is not really bothered with its 4GB VRAM limitation when paired with its raw rasterization performance, and it is typically packaged in price variations that are much more favorable for the average consumer. Think of it as the spiritual successor of the equally cost-successful GTX 1650 Ti mobile GPU, only now repackaged with DLSS!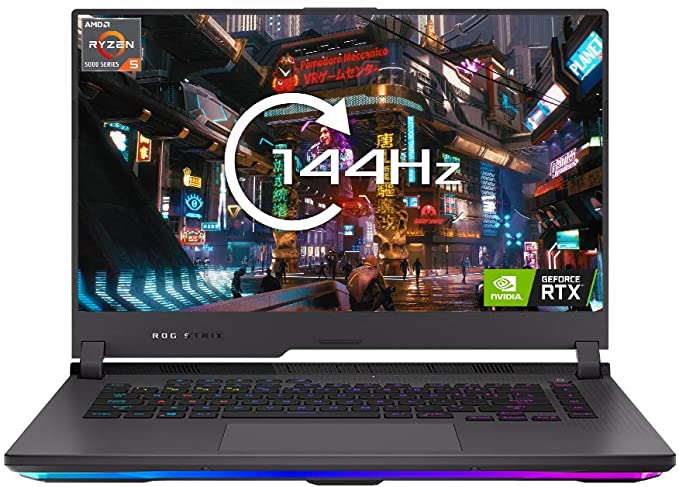 Search Laptops with RTX 3050 Graphics on Amazon
2. RTX 2060 – Making a Strange Comeback, Somehow
Mining on an RTX 2060 is definitely possible, and can be made very effective with the correct setup. But at the moment, it is surrounded by so many other better alternatives within its price range and TDP (RTX 2070, GTX 1660 Super, RTX 3060 Ti non-LHR, etc.). If you don't already have one by default, it simply is not a recommended purchase for miners. This is compounded even further by its recent temporary return to international PC store shelves.
Yup, temporary return to the market.
Remember the old news at the beginning of this year that brand-new RTX 2060 and GTX 1050 Ti units are being prepared for distribution to alleviate the GPU shortage? Well, they've arrived in several countries now, and they are available at just slightly above MSRP! With the scalping craze being focused solely on RTX 30 series and RX 6000 cards, now is the best time to grab one to enjoy modern triple-A gaming. Might want to get one very soon though, it's strongly hinted even at its announcement that this will only be an emergency patchwork measure.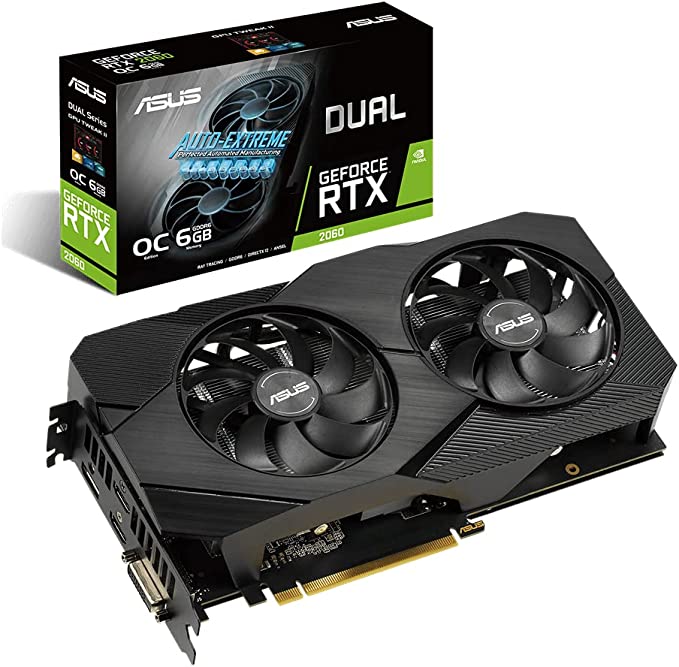 Search GeForce RTX 960 Graphics Card on Amazon
3. R9 290 – The Dysfunctional Power and Heat Hog
The Radeon R9 290 came at a weird, burgeoning era in GPU development, where heat dissipation and power delivery started to become the highest points of improvement of the subsequent generation. Well, this particular GPU wasn't able to read the note, with its R9 designation, and GTX 780-esque "horrible" power draw by today's standards.
Thankfully, this also makes the classic R9 290 a nice GPU to have in the current convoluted market. Demand for Radeon GPUs older than Polaris is already low by default, but combine it with a good spec #2 and #3, and it suddenly tops the charts for the best cost-to-performance ratio in freaking 2021.
But… can it game, you ask? If it can run Cyberpunk 2077 at 1080p low settings at more than 40 FPS average, then it could run anything. Continued driver support though… well, you'll have to ask AMD for that.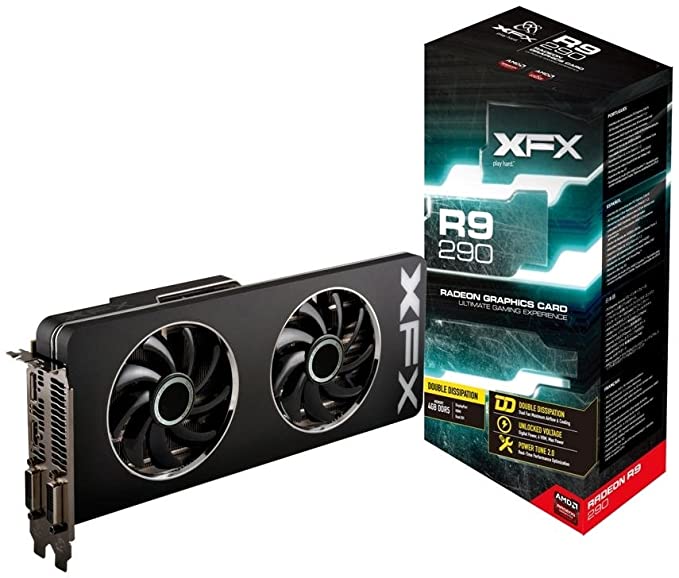 Search Radeon R9 290 Graphics Card on Amazon
4. GTX 960 – The Absolute Bane of Scalpers and Miners
Combine the older architecture of Maxwell, a smidge VRAM of 2 GB (by 2021 standards), and heat dissipation requirements similar to that of a modern-day GTX 1660 Super. That's the outdated package that you get on a GTX 960. Fortunately, though, that very same package is what makes scalpers and miners very allergic to it. You cannot even start mining on it due to DAG size requirements, and even back then, its projected hashrate-to-cost ratio simply cannot compare to contemporary AMD options.
Couple that with the fact that the far more popular GTX 1050 Ti exists, and you can see GTX 960s being sold at very favorable prices on sites like eBay. If you know how to tweak your game settings, you can actually still make it work on modern games. Heck, even uber VRAM-hungry titles like Godfall can run on it at decent, playable framerates.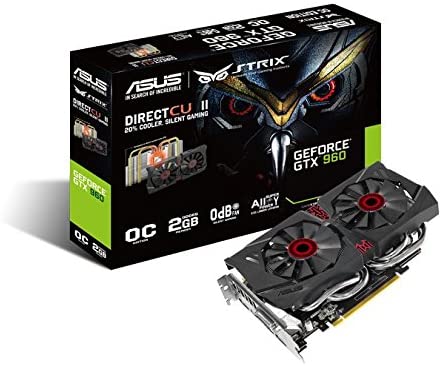 Search GeForce RTX 1050 Ti on Amazon
5. GTX 1050 Ti
Finally, we have the GeForce GTX 1050 Ti with 4GB VRAM. If the GTX 960 is a generation too old for your liking, the GTX 1050 Ti is your answer. It is good for mid-range 1080p games but considering that it is at the very low end of graphics, miners generally stay away from it. If you can get one for around 150 jump right in. It is fast, reliable and will work just the same. Also consider RX 570 or GTX 1060 3G or even the GTX 1650 if the GTX 1050 Ti is price around the same ball park. Given that some opportunistic scalpers are also eyeing the GTX 1050 Ti, you might as well checkout other cards you can afford at the same price.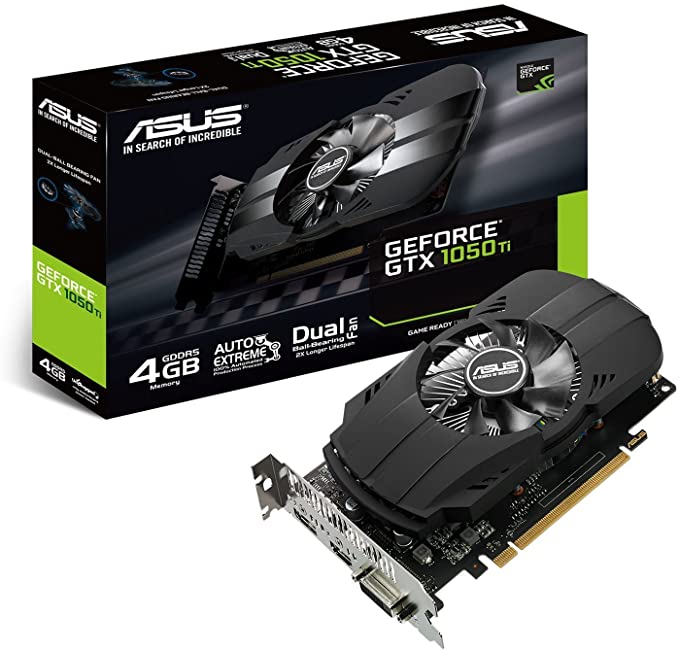 Search GeForce RTX 1050 Ti on Amazon