Backward compatibility and universality of components are features that keep custom PCs upgradeable over time. That being said, connection standard changes, component choices shift, design protocols update, newer software might throw a spanner in the works in your effort to continue using stop old hardware. Here are new things to watch out for when buying PC parts in 2022.
As such, there will always be something a bit newer to watch out for when buying PC components today. And in the fair year of 2022, we have quite a lot of new things to consider.
New PC hardware specifications to watch out for in 2022
Motherboard power limits
Memory type compatibility (DDR4 or DDR5)
PCIe Gen 3 NVMe SSD prices
Ryzen 5 5500, Ryzen 5 4500, Ryzen 3 4100
Transient GPU power spikes
PCIe lanes used by GPUs
New low-end discrete graphics cards
New GPU pins
ATX12VO connection standard
1. Motherboard power limits
This has been an ongoing problem for motherboards since Intel 11th Gen (Rocket Lake), and a few other low-end AMD boards as well. Unlike before when motherboard tiers are just clear-cut, many motherboards today of different price categories have pre-set power limits.
These restrictions are designed to automatically throttle down higher-end CPUs when installed on them to prevent thermal issues. They are never advertised openly, with the CPU support list not even showing any warning to make this known.
The result is that you don't get the level of expected performance from the CPU out of the box. Granted, all it usually takes is rummaging through your BIOS a bit to tweak the necessary numbers. But more casual users may never notice this, and would never suspect that they are actually losing out on potential performance by not setting the correct power limits.
If you are shopping for a new motherboard, just be sure to check the BIOS to ensure that the power limits correctly support the CPU used. If you can afford them, always look for motherboards with robust VRMs and good VRM heatsinks (those usually have optimized power limits out of the box).
Oh, and stay away from motherboards that have LOCKED power limits, such as Asrock's low-end HDV series.
2. Memory type compatibility (DDR4 or DDR5)
We are now at a transitional period where DDR5 is starting to slowly replace DDR4 as the mainstream memory type for PCs today.
Well… for Intel builders at least. Intel has made it a point to support both types during this crucial period. For many buyers of Alder Lake (and near future Raptor Lake) systems, it is unfortunately yet another point of confusion in the sea of different plug-and-play components.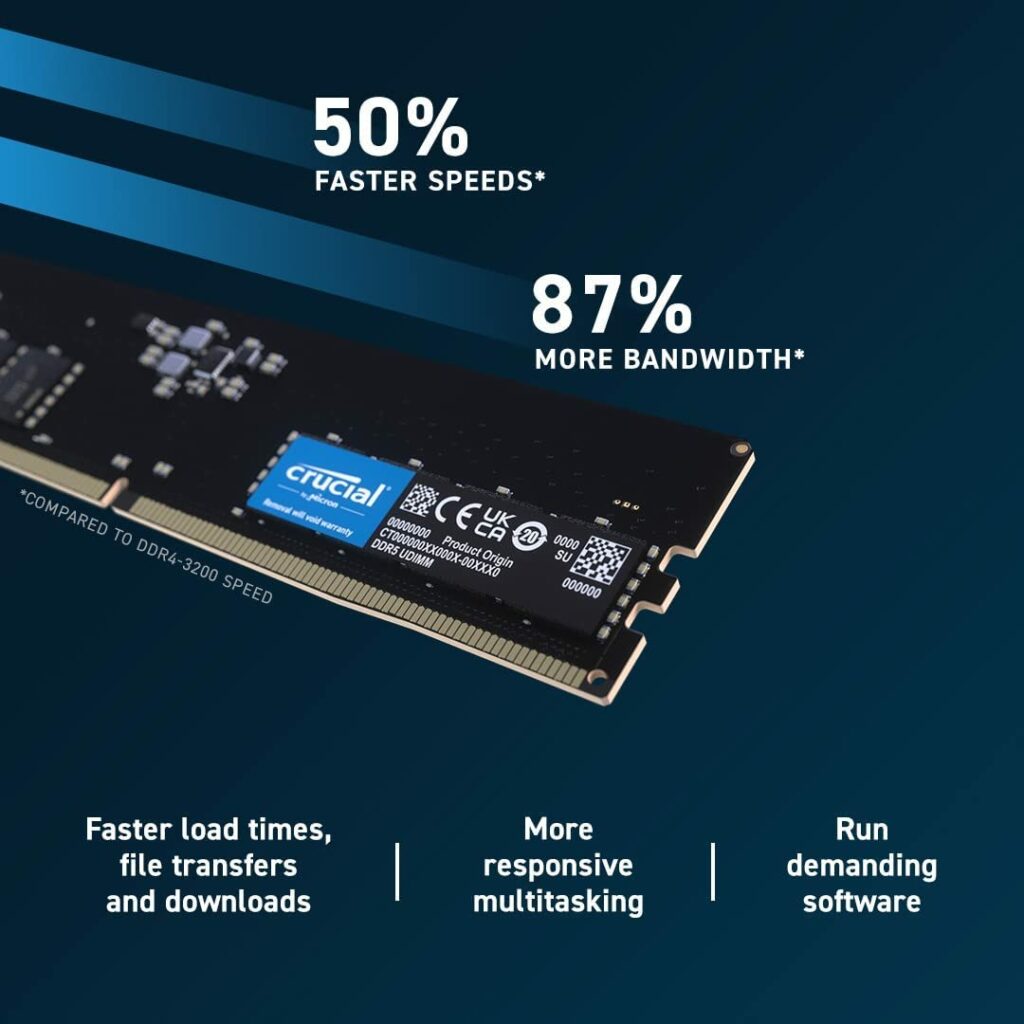 The first important point to note is that DDR5 memory modules are currently significantly more expensive than DDR4. Apart from that, you also have to check the motherboard specification. If it says something like D4 or DDR4, you're in the clear to use your slightly older modules. Otherwise, good luck working it out with customer service for a replacement.
Thankfully, AM5 won't have this problem, since Ryzen 7000 and later AMD CPUs will only support DDR5 moving forward. But, let's hope that DDR5 module prices become reasonable enough to try out that platform in the not too distant future.
UPDATE: As of July 2022, DDR5 memory are actually inching somewhat closer to the cost of high-end DDR4 sticks. In this case, your other indicator (aside from the "DDR5" keyword, of course) would be frequency and timings. DDR5 modules should always be significantly higher than 4800Mhz.
3. PCIe Gen 3 NVMe SSD prices
Hate to be the bearer of bad news but, if you're using any motherboard from 2017 onwards today, there really isn't any point anymore in using SATA SSDs for boot drives. From an economical standpoint at least.
Many of the robust entry-level NVMe SSDs are already at price parity with the absolute best price-to-performance SATA SSDs today. Depending on the season and shop you're buying from, these gum SSDs might even be cheaper!

If you are worried about DRAM availability, don't fret. For everyday operations, HMB (Host Memory Buffer) is far more than enough. Besides, even if these drives run their SLC cache dry, they would still be at least twice as fast as a SATA SSD.
For other purposes like storing games, SATA SSDs are still a competitive choice, of course, given the interface type. But if you're in the market for a reliable boot drive, NVMe SSDs have already become pretty much the baseline requirement for a modern system.
Some of the more "premium" choices include WD Blue SN570 and PNY XLR8 CS3030. Sadly the Kingston A2000 has been replaced by the inferior NV1 (somewhat serviceable enough, but the A2000 was much, much better spec-wise). The Crucial P2 remains one of the best choices in this budget category today, effectively superseding the massively popular Crucial MX500 SATA SSD.
4. Ryzen 5 5500, Ryzen 5 4500, Ryzen 3 4100 (for current AMD users)
Are you a Ryzen 2000 or 3000 user looking for a worthy CPU upgrade? Then steer well clear from these three CPUs. These new lower-end CPU offerings from AMD are simply recycled and cut-down versions of older architecture SKUs, which even with their original counterparts are already fairly inferior to the "true" Ryzen 5000 series, which is Zen 3 Vermeer.
Ryzen 5 4500 and Ryzen 3 4100 are based on the aging Zen 2 architecture. Yes, technically they're equivalent to a Ryzen 5 2600X. That's a wasteful sidegrade for a Ryzen 2000 system, and an absolute brazen downgrade if you are already using a Ryzen 3000 series CPU.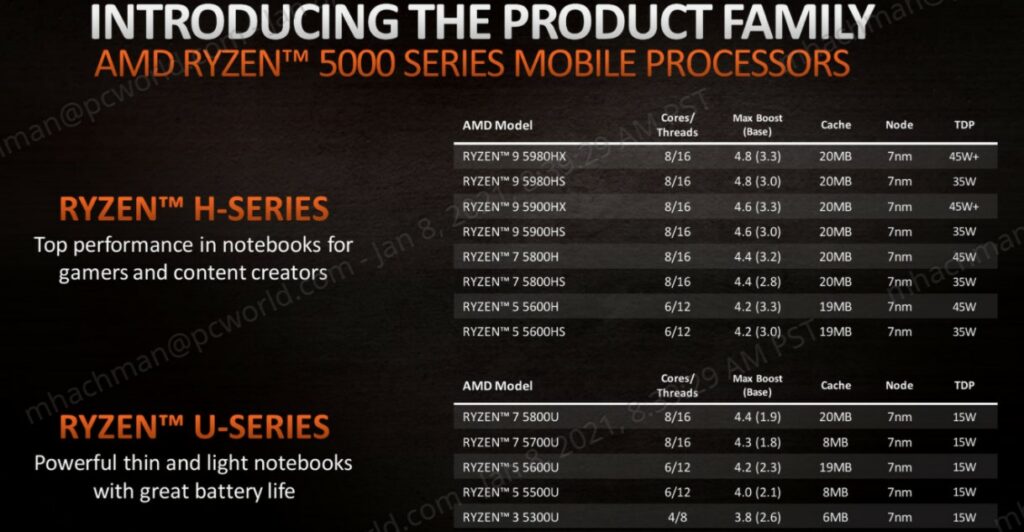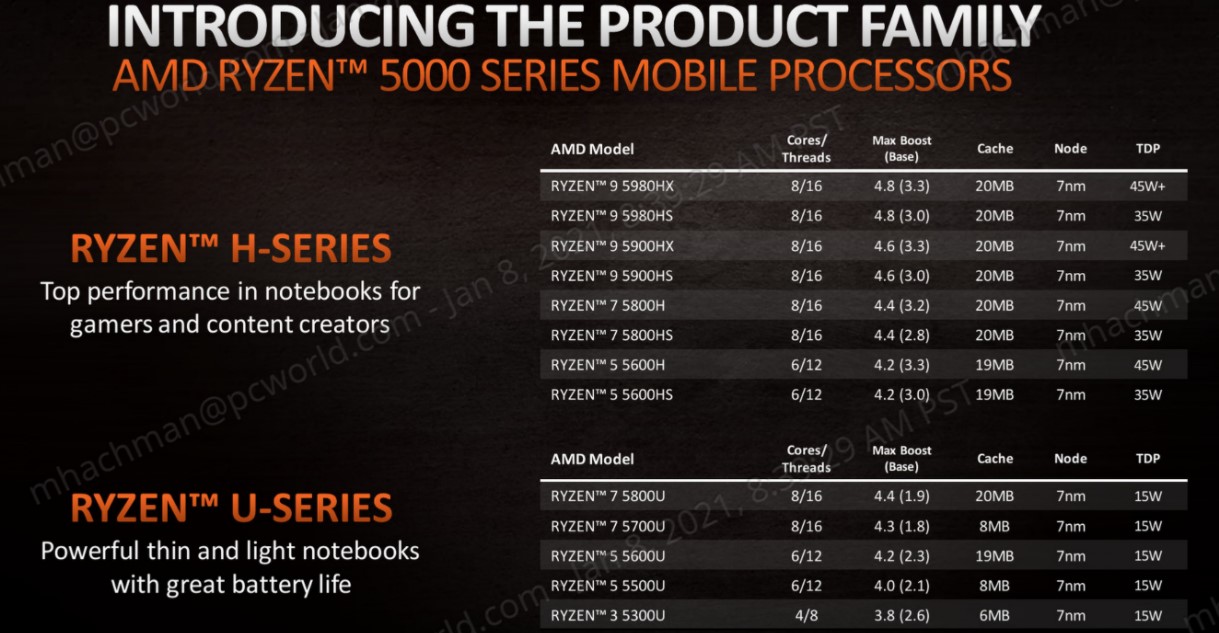 The Ryzen 5 5500 is basically the Ryzen 5 5600G with its integrated GPU (its most important component) disabled. With half the L3 cache of the Ryzen 5 5600 and 5600X, it struggles to keep up, and only manages to marginally beat the Ryzen 5 3600X. Which again, is simply a mild sidegrade at best if you are coming from an equivalent platform.
On the flip side, if you can find a good bargain on these CPUs, and you're building from scratch, it might not be a bad idea to get them. When paired with a modern GPU, they're still more than capable to cut down minutes from a software workload, or crunch more frames on a recent triple-A game.
5. Transient GPU power spikes
As its name suggests, transient GPU power spikes are microsecond-length, very high power draw moments that your GPU experiences when it receives a significantly high processing workload.
It is often significantly higher than its advertised power draw, and it is very quick enough, that standard measuring instruments inside the GPU can't detect its brief occurrence. What it does though, is that it trips the protection systems of your power supply, causing weird issues like sudden shutdowns or unintended resets. Or, if the PSU does not have these protections, just breaks stuff down eventually.
Transient power spikes were already an issue as far back as the era of GTX 1000 series (Pascal) GPUs. But it has gotten more serious over the next generations due to how newer games process their graphical assets, plus the increased power draw of mid-range to high-end GPUs.
For example, the MSI RTX 3070 Gaming X Trio has a typical power consumption of 220 to 240 watts when gaming. But it can momentarily surge to 370 watts between a span of 0.001 to 0.005 seconds at certain transient loads, which can easily overwhelm a system not built to handle such power draw. (remember, that 370 watts would only be the GPU, NOT the entire system)
Your best bet to mitigate the effects of transient GPU power spikes without having to buy a new PSU is to effectively undervolt the system. Don't worry, you won't be losing too many frames. Undervolting is a very safe procedure that optimizes the power-to-performance efficiency of a GPU, while also lowering the temperature of your hardware under load considerably.
Other than that, it seems that buying those 1000-watt power supplies is starting to become reasonable even for mid-range builds. Well, there's also the option of not playing triple-A games that trigger these spikes we suppose.
6. PCIe lanes used by modern GPUs
In the old days of five to seven years ago, PCIe 3.0 was the only thing around, and configurations for consumer discrete GPUs were always in the standard x16. However, times have changed. AMD and Nvidia have started cutting down PCIe lanes from x16 down to just x8 or even x4 on more budget-friendly stuff.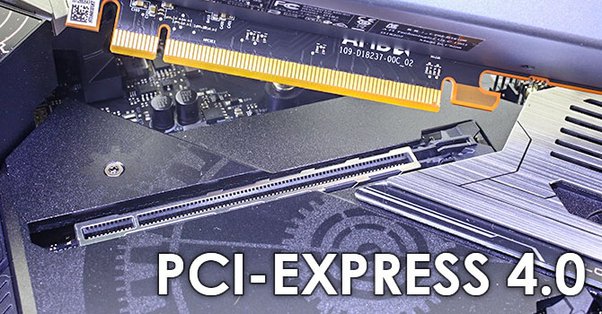 For PCIe 4.0 system users, there is no cause for concern. The problem begins when you use motherboards as recent as B450 for AMD and B460 for Intel, which were released just two years ago, around 2020. These only support PCIe 3.0, and thus, the transfer bandwidth may be limited when using cards built to transfer more than what PCIe 3.0 can crunch with an x8 connection.
If you're using a GPU such as an RX 6650 XT or RX 6600 XT, the problem is minimal. At best you only lose 2-5% of total performance, which might not even be noticeable without benchmarks. With an even "lower" card like the RX 6600 or RTX 3050, the x8 lanes are of no issue.
But, the debacle becomes apparent at x4, which severely limits the transfer efficiency of a PCIe 4.0 card when plugged into a PCIe 3.0 (or lower) motherboard. GPUs like the RX 6400 and the RX 6500 XT, both of which are the most sensible to use on these older systems, are already gimped by default because of this. And the performance loss? Ranging from 10%, to a whopping 20% loss in FPS.
Here is a quick run down on the differences between the two PCIe specifications from Kingston.
7. New low-end discrete graphics cards
To worsen things, it seems that PCIe lanes are the least of consumers' worries when it comes to current entry-level brand new GPUs. The aforementioned RX 6400 and RX 6500 XT not only display inferior performance to their computational equivalents when used on PCIe 3.0 systems, but they only have two display outs, and do not have any basic video encoding features. You know, something that as basic as a GT 1030 should have.
As if Nvidia doesn't want to be ousted by Team Red in any category, they also released the disaster that is named the GTX 1630. As a 30-tier GPU, it is designed to supersede the GT 1030 as the new basic function GPU. It does perform well in that regard, allowing it to easily outpace the aging single-slot GPU and exhibit a level of performance somewhere between the GTX 1050 and 1050 Ti.
But alas, it is introduced at a $150 MSRP, which translates to $160-$200 for standard AiB versions. In comparison, the GTX 1650 Super, introduced in 2020 for the same MSRP, is easily more than twice its performance. The RX 6400, which is supposed to be a direct competitor, handily defeats the GTX 1630 without a sweat by a huge margin, even when plugged into a PCIe 3.0 system!
Case in point, stay away from this GPU at all costs.
The Intel ARC A380 though, gets a pass even with huge delays and inferior drivers, since it's Team Blue's first foray into competitive discrete GPUs. (the DG1 doesn't count)
8. New 16-pin PCIe power connector (for GPUs)
As of 2022, the Nvidia Geforce RTX 3090 Ti is the very first graphics card to support the brand new 16-pin PCIe power connection standard. This is a new universal connector that replaces the 12-pin plug on certain Founders Edition RTX 30-series graphics cards, and is intended to replace the current 6-pin/8-pin system that we have today.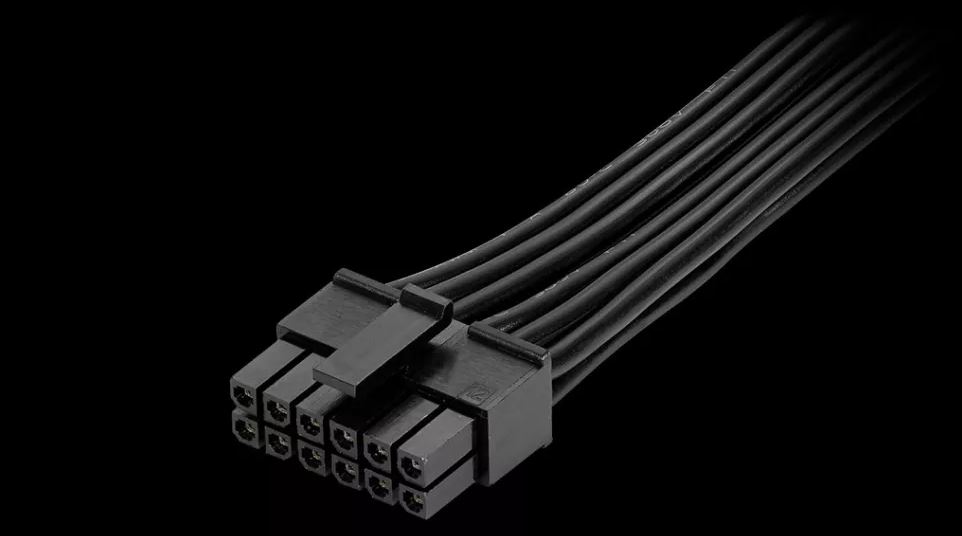 The main advantage of the 16-pin connector is its power modularity and huge max limit. It is a one-all-be-all clean, easily-controllable connection for supplying any level of power beyond 75 watts to a graphics card. Since the introduction of this new design, it is conceivable that with newer generations, this more effective standard would eventually require users to completely replace old power supplies (or make do with wonky adapters until then).
Plus, it also eliminates the visual clutter produced when using high-end cards, since those usually require three or more 8-pin connectors traditionally.
9. ATX12VO connection standard
Finally, the ATX12VO power connection standard shakes up the fundamentals of power supply and motherboard building traditions. It does this by introducing a new universal 10-pin connector. This creates additional design factors for motherboards, such as SATA power being fed from the motherboard instead of plugging directly from the PSU.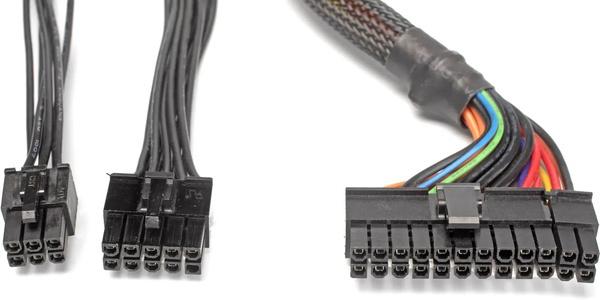 Not much has been done to move this new standard along since 2020, understandably. Motherboard manufacturers don't really like the idea of completely overhauling the basic design as it is well established at this point. So it is being pushed back even to this day.
But do be on the lookout for its developments in the near future. Certain power supplies are already supporting the connection, either natively or via an adapter. And, more (OEM) motherboards supporting the new standard are already on their way as well.
Be sure to check back and follow our component news for further updates and buying guides.
RELATED: Best Budget PCIe 4.0 NVMe SSDs to Supercharge Windows 11