In the world of computing, future-proofing is building a PC that can stand the test of time. While nothing in permanent especially when technology evolves at breakneck speed, every loves to plan forward and make their investment last longer that bit longer. Here are six things to consider when building a future proof PC.
The Definition of Future Proofing
In order to built a longer lasting PC or a future proof machine, especially a gaming machine we aim for a PC that is compatible with future OS releases and be able to run the latest titles for more than five years at the same high settings it currently runs.
If it is an office PC then it should handle multi-tasking, be compatible with new applications or higher versions and manage heavy loads consistently for the next 5-7 years. We like to think that these machines will still work in 10 years time or more but it depends on your tolerance of a slow machine especially when running the latest OS, applications and games of the day.
The concept stems from the desire that there should be minuscule to no need for major upgrades. The return on the initial investment should be such that the PC can deal with anything we throw at it for at least 5-7 years down the road.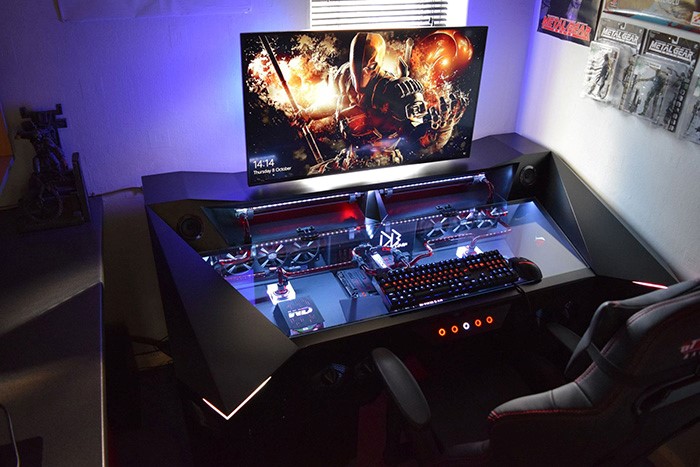 For many, this entire concept of future-proofing may seem utopian as with evolving technology, it is almost impossible for anything to be relevant after half a decade compared to day one. However, with proper research and understanding, while assembling the PC components, it is still possible to build a PC that can stand the test of time.
Pre-Built vs Custom Built
When we talk of PC or laptops, there are two options to choose from. We can either choose a powerful pre-built PC/laptop or handpick components after adequate research considering their pros/cons, features and areas of strength for a custom built machine.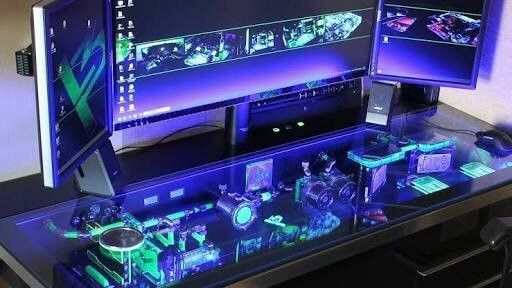 Personally, I am not so much in favour of pre-built PCs as the ceiling for performance and longevity is less since you don't have any say in the components you get. The computing prowess depend on the calibre of the components. With a pre-built PC, you might have to be content with a mainboard that comes with a chipset supporting limited SATA or USB ports.
An expensive mainboard would bring with it the best chipsets with support for more peripherals. Then there is the stability factor which depends on the quality of the capacitors and VRMs on the mainboard. You would be bereft of the opportunity of choosing a mainboard with multi-phase power delivery, high-quality voltage regulators and controllers and the many fancy and advanced features if you settle for a pre-built PC.
6 Things You Need to Know to Build a Future Proof PC
Custom-built PCs allow you to pick and choose every component giving you much more legroom to manoeuvre in the future. This forms the basis of our future proof PC, being able to carefully pick and choose the right components  for that extra edge.
1. Evolution of Processors
Conventionally processors have been the driving force behind innovation in the advanced computing space. In the case of gaming, GPUs have been fundamental in driving the technology ahead. Thankfully we are in an era where processor technology has peaked faster than the ecosystems around them. Today, we see a plethora of processors available from both Intel and AMD with multiple cores and threads and each of these processors are equally efficient at executing multi-threaded and single-threaded tasks.

Barring some office applications, content creation applications and a handful of upcoming games, most titles are still focused on single-threaded performance. Every processor comes with a boost mode which automatically boosts a couple of cores and increases the operating frequency by more than 1-1.5 GHz that boost single-core performance.
To negotiate future titles where gaming studios would incline towards multi-threaded processing in games, you would need to get a processor with a base clock speed of more than 4 GHz and the most core you can afford at the time. Boost speeds of over 5GHz would be enough to manage heavy single-threaded and multi-threaded applications as and when you run them in the future.
2. Robust Motherboards
Powerful motherboards with high-quality components act as insurance for the future. In addition to the advanced overclocking features and room for more add-on cards and components as well as upgrades, you would get a stable performance due to the high-quality circuits, MOSFETs, VRMs and capacitors used in these mainboards. High-end motherboards have more connectivity and audio features such as an embedded Wi-Fi controller, Bluetooth and 5.1/7.1 onboard audio processors.
The silicon used is A grade and that adds to the longevity of the board. In addition to the added features, uber grade mainboards also have a wide range of support for memory and storage units. You can even get away with slightly older memory sticks that might not come with the fastest operating frequency. And, move up when faster and bigger capacity memory sticks become cheaper.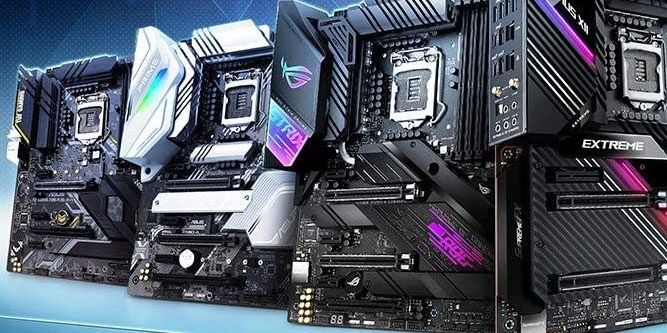 Finally, standout features for better mainboards are dual BIOS and multi-phase power supply. More number of phases in a motherboard's power supply is determined by a higher number of voltage regulators. While dual BIOS ensures your system does not crash due to sudden BIOS failures, multi-phase power ensures a stable and consistent power to the components connected to the board which in turn improves their lifespans as well. For future-proof PCs, we advise going for full-sized eATX or ATX boards that have proper spacing between the ports and PCI lanes which in turn allows airflow between the processor, memory and GPU and add to their longevity.
3. Powerful GPUs
Like processors, graphics processors have advanced in leaps and bounds and nowadays the latest graphics cards are more than adequate for any game at any setting. The best cards from Nvidia and AMD are extremely powerful cards that can manage ray tracing and super scaling on compatible displays with ease.
Nvidia in particular has made such progress in ray tracing and super scaling that some of their top cards from the RTX series are already built for the future. There are currently only a handful of games that applies ray tracing. With more uptake among studios, your system would be future proof.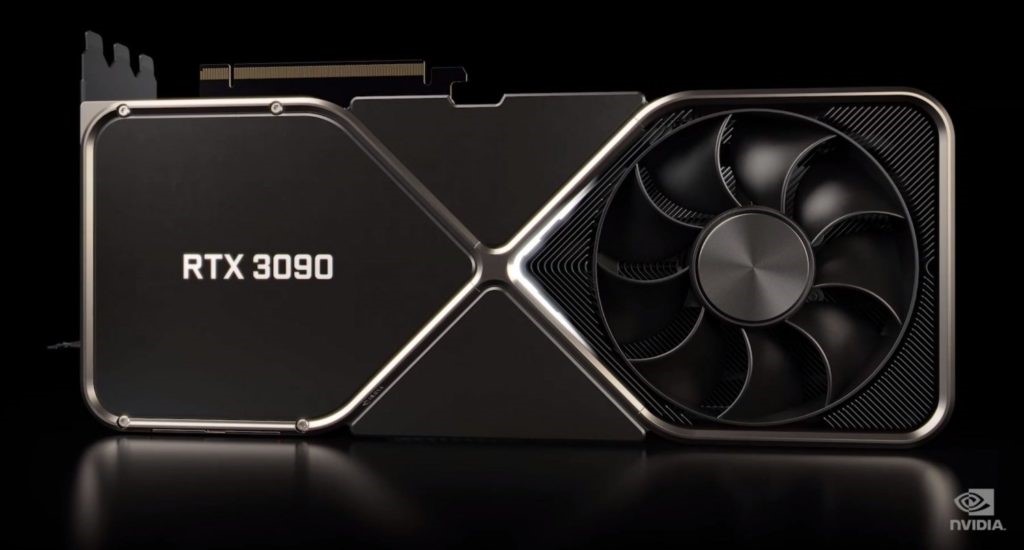 For content creators, memory capacity and bandwidth of the graphics processor is more important than ray tracing or super scaling and both Nvidia and AMD cards come with humungous memory capacities as high as 24GB on high bandwidth. These cards are good for 3D, animation and VR content creation with superb rendering capabilities and low wait times.
4. Fast Memory
For every PC user, the RAM is a critical component that decides how good the PC is at multi-tasking. A future-proof computer needs to have at least 32 GB of memory with options open for more if needed. Currently, there are only a handful of heavy productivity applications that need such a huge amount of physical memory but with developers increasing the scope of their applications, it wouldn't be long when most applications would need much more memory for smooth functioning than what they need now.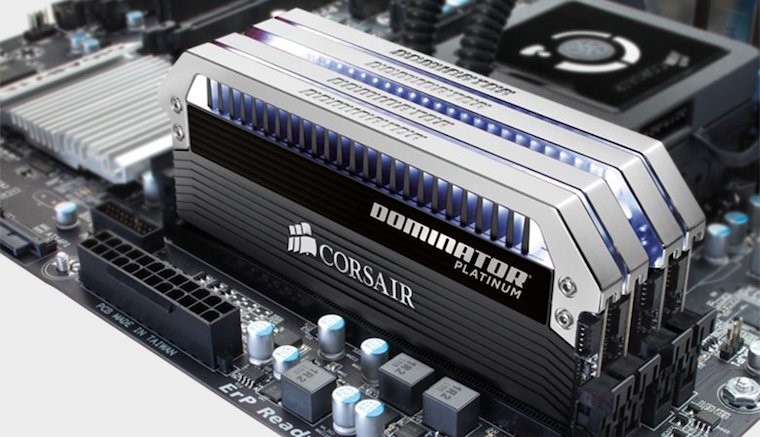 Gamers right enjoy playing the game as well as streaming the gameplay live on platforms like Twitch which means the PC needs more headroom in terms of processing power and huge physical memory to multi-tasks. Advanced memory modules come with fancy LEDs and cooling enclosures that ensure the temperatures are under check during heavy loads. High-powered RAM sticks also allow users to overclock them squeezing out more performance when needed.
5. Efficient Power Supply Units
PSU supplies power to different components of a PC. Two of the most important power lanes of the PSU are the 24-pin ATX power connector and the 8-pin CPU power connector. Cheap motherboards can do with a 4-pin CPU power supply but robust motherboards need more power in the 12-volt rails and the CPU power port. Cheap PSUs have a nasty habit of operating below efficiency that damages components connected to them due to constant undervoltage. You need at least 80 Plus Gold or Platinum certified PSU to last you for more than five years.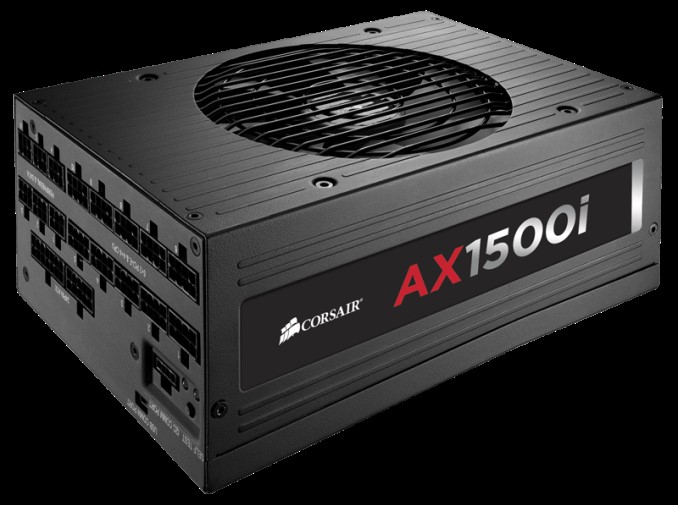 Good quality PSUs come with high-quality power cables to connect to graphics cards. You get stable power in the Molex cables and an abundance of peripheral connectors to connect more add-on cards and hard disks when needed. Efficient 80 Plus PSUs deliver power as close to the promised wattage thanks to high-quality capacitors inside the PSU housing that retain and deliver most of the power it receives from the wall outlet.
6. Sturdy Housing
We leave the decision of where you want to house all your expensive and powerful components on you. There are various hi-tech PC cases available from almost every well-known brand. You should keep in mind that in the long run cosmetics always fade out and you might have to get replacement LED fans to retain the looks. Our suggestion is to go for a sturdy case from well-known brands that have adequate spacing and cable management features for neat and tidy internals.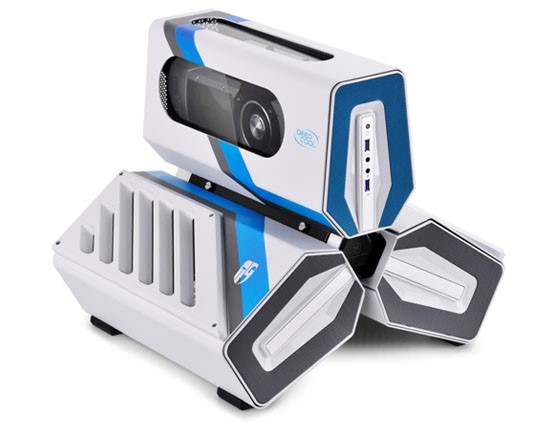 Your case should have at least four fans in addition to the liquid cooler (which is now a norm for most powerful systems). Proper cooling and spacing ensure each of the components is safe from the heat generated by the other components.
Conclusion
Every component of a future-proof PC should be of high quality so that each component can keep performing consistently for years to come. However, future-proof computers do not necessarily mean zero upgrades beyond the initial purchase. The fact that it is future-proof means there is room for upgrades in the future.
There are certain components like storage and memory, the required capacity of which cannot be determined beforehand and hence you might need to buy and add new or bigger drives or memory later as you need them. This easy-to-upgrade option and versatility are in fact one of the prime driving forces behind choosing a custom-built future-proof PC.