If there is one thing that AMD's most recent GPU offerings have proven once and for all, is that base retail prices are now effectively scalped prices. Even at the lowest end of the current latest generation market, MSRPs have been adjusted so that AIB partners themselves get a good piece of the chip shortage crisis pie.
As such, despite the apparent overall 15% expected (theoretical) difference in performance, choosing between the 6600 and 6600 XT can still be a very confusing endeavour. Though, there might be a few peculiar priorities that might at least help you make your decision easier.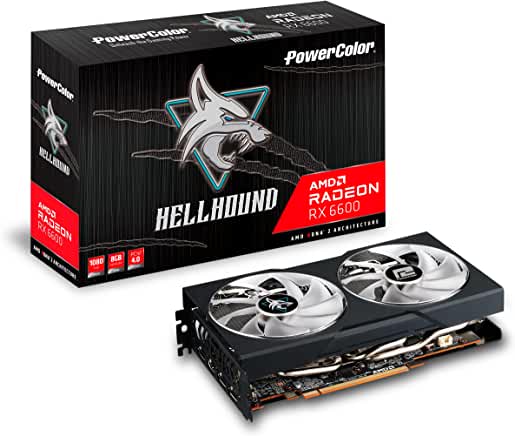 RX 6600 versus RX 6600 XT Comparison Overview
Here is what we will look at when comparing between the two GPUs:
Highest FPS versus High Enough FPS
Retail Price Adjustments
Supply Availability and Market Demand
Cryptomining Profitability
1. Highest FPS versus High Enough FPS
Both products are marketed as 1080p cards, with AMD's emphasis pointing towards higher refresh rates at consistently very high or maxed settings. As such, the 6600 XT should have been the no-brainer choice for anyone who's looking to build a fresh new system, with virtually no other spare GPUs that you can sell to cover the new GPU's cost.
However, as the numbers have shown in many benchmarks, the 6600 performs more than adequately to keep up with the 6600 XT. Sure, if you keep Rivatuner on, you'll definitely see a considerable difference that kind of matches the predicted performance gap. But as Level1Techs have concluded, you'd be hard-pressed to see the practical difference between the 6600 and 6600 XT when not constantly looking at FPS readings.
The architecture is exactly the same, after all. Even if it did not repeat the exact history of the RX 580 versus RX 580 professional OC version RX 590, you are more or less guaranteed that performance should scale down nicely without suddenly needing to deal with noticeable input lag or sacrificing in-game settings.
There's also one more stagnation point to the supposed superiority of the 6600 XT: 1440p gaming. There is a reason why AMD is adamant about promoting the GPU as a 1080p card despite the theoretical numbers backing up the 6600 XT's stability in 1440p. Its slashed down memory bandwidth (128-bit versus 256-bit) and a limited-ish 8-pin PCIe connection just can't produce a noticeable improvement against the previous RX 5700 XT. In fact, on highly GPU-intensive games like Control and Assassin's Creed Valhalla, the 6600 XT performs ever so slightly worse in 1440p.
So if we're technically stuck in 1080p anyway to achieve those sweet, triple-digit FPS, then the much less bottlenecked RX 6600 becomes the somewhat better choice to get high enough FPS.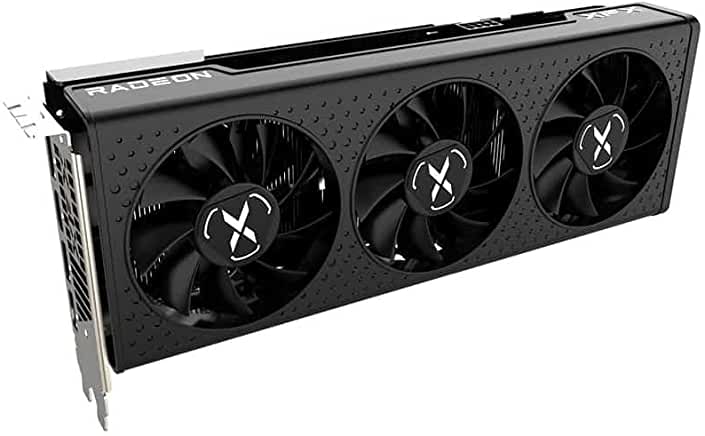 2. Retail Price Adjustments
In an ideal parallel world where GPU prices remained normal, there should have been a $50 dollar price difference between the 6600 and 6600 XT ($330 and $380). In other words, a 14% ideal price increase for a 10-12% real-world performance increase (according to various reviewers). Somewhat okay, considering that the RX 5700 and 5700 XT also showed the exact same percentages when they were first released in 2019.
Sadly, original MSRP is effectively thrown out the window now. At the time of this article's writing, the cheapest RX 6600 in Newegg is the Sapphire Pulse version, at $626, while the most "affordable" RX 6600 XT is the Gigabyte Gaming OC version… at $630.
Because retail price is now being adjusted through each layer of the product sale process, we get these absolutely crazy prices as the weeks and months progress farther and farther from the original release date of the GPU. To add more confusion and frustration, the prices don't reflect the proper tier of the GPU at all. Is it really worth pinching pennies at this point if that 10-12% improvement we mentioned earlier can be had for a measly $4 difference?
It's even worse for previously mid-range cards in 2019. A 1660 Super, for example, costs almost $600 at retail in Newegg today (original MSRP is $230), even though it is effectively 30% weaker than the RX 6600 XT at this point in time.
Oh by the way, just to confirm, those are retail prices, not scalped ones.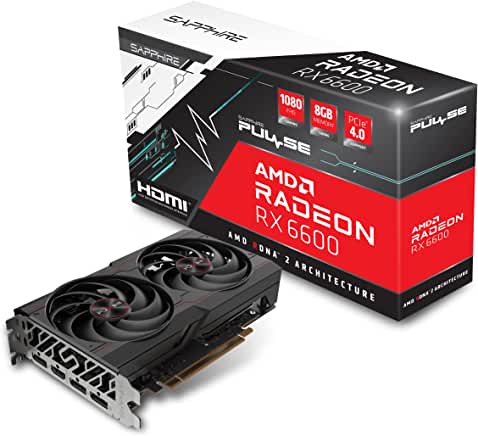 3. Supply, Availability and Market Demand
If you happen to be one of the lucky people who snagged any of the two GPUs during the very first wave of its release, congratulations! You can pretty much ignore this entire article except the section above about high FPS.
But seriously though, as we pass towards what is generally thought of as the height of the GPU crisis, we see that availability becomes less and less of a problem. You might stumble into your local Microcenter to find entire case shelves of GPUs, despite prices still being marked up.
As for the 6600 and 6600 XT specifically, there is surprisingly little availability difference even as two months went by and despite the release date gap between the two, at least when we refer to supplies shown by major online retailers. If you're just looking for which GPU is more available at the moment, you can walk up to your nearest local tech store to find a few 6600 and 6600 XT. Though, as hinted by our first statement, the price for the remaining stock (subsequent supply waves) has already been jacked up significantly since then.
Heck, maybe you can even find discounted Asus Duals or Powercolor Fighters, turning your mindset to put the RTX 3060 as a mid-level option completely irrelevant.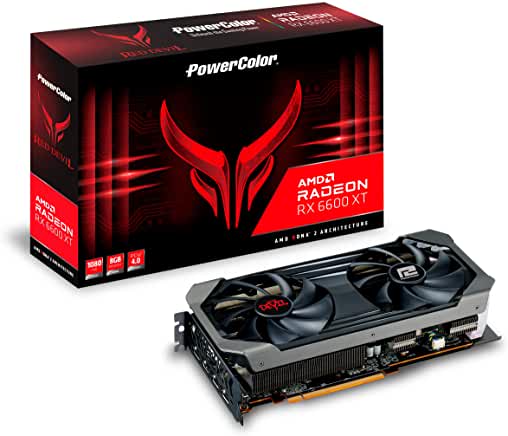 4. Cryptomining Profitability
Lastly, we look at both GPUs for their return on investment potential as mining cards.
Wait wait, don't pick up those pitchforks yet. The emphasis here is just to analyze how attractive both the RX 6600 and 6600 XT are to the infinite demand void of cryptominers. Unfortunately, according to the latest YouTube videos on the subject, it's bad news as usual for the dedicated gamers.
First off, AMD never released light-hash-rate (LHR) versions of their cards, and the company has no intention to include software-based cryptomining limiters on their cards. This means that cryptominers are absolutely free to use the 6600 and 6600 XT however they see fit. This yet again would inevitably suck a good portion of the supply, though predictably not as crazy a situation anymore as we mining hardware adoption peaked during mid-2020.
Second, both cards have proved to be very efficient mining cards in terms of power (RX 6600 TDP is 132 watts, while 6600 XT is 160 watts). This means that compared to the RTX 3060 (170-watt TDP), which is supposedly the most abundant latest architecture card from Team Green, they're substantially better for crunching those complex math calculations.
Combine both these main factors with their approximate 28 and 30 MH/s hashrates respectively, and we've got ourselves a juicy item that cryptominers can potentially hoard. In this regard, the cheaper RX 6600 is most likely the better buy for them, and as such, it is reasonable to consider getting a 6600 XT instead to at least avoid the bigger of the two demand waves.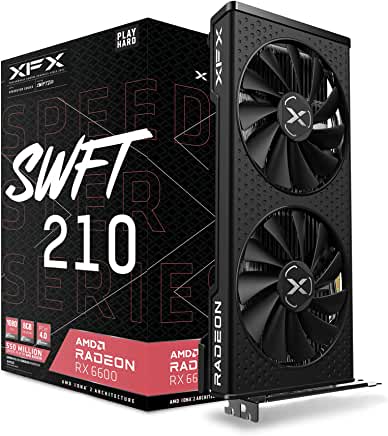 Conclusion: The 6600 XT may still be the eventual better buy
Despite the RX 6600 winning the category of practical gaming performance, the RX 6600 XT has managed to outpace its lower-end counterpart ever so slightly for all other categories. Since MRSP is out of the window, differences between the two would only be affected by availability, which allows the 6600 XT to crawl back up and overtake the RX 6600 despite being released much earlier this year.
Then again, GPU investments are not always absolute. One good exception to this is if you are aiming to buy base-design versions of the RX 6600. If coupled with some sort of sale event from a retailer you frequent, you might be able to snag those aforementioned RX 6600 Asus Duals and Powercolor Fighters at a performance package deal much better than what the RX 6600 XT Pulses and Red Devils could offer.
Just… remember NOT to get a Biostar, please. For the sake of your PC case's thermal sanity.