If you're looking for tips to improve your architecture and urban photography skills, you are in the right place. A lot of photographers practice architecture and urban photography as a career. There is money in this genre but only if you can create a brand for yourself and do something that no one else does.
Top 12 Best Architecture and Urban Photography Tips
We have listed a dozen tips on how to capture amazing architecture, buildings, and urban photos for you to improve your game. Even if you are an amateur looking for ideas to improve your game you will find the following tips useful.
1. Shoot During Different Times of The Day
Most photographers would be happy to photograph during the best times of the day, i.e., sunrise and sunset. Well, we don't have anything against shooting at these times of the day. Except that we also encourage photographers to shoot at other times of the day. You can take this a step further and also experiment by shooting at different times of the year. So, don't limit yourself to only the days when it is bright and clear. Try and shoot when the weather is bad or when it is foggy. Those moments bring out the true personality of the architecture and reveal its connection with the immediate environment.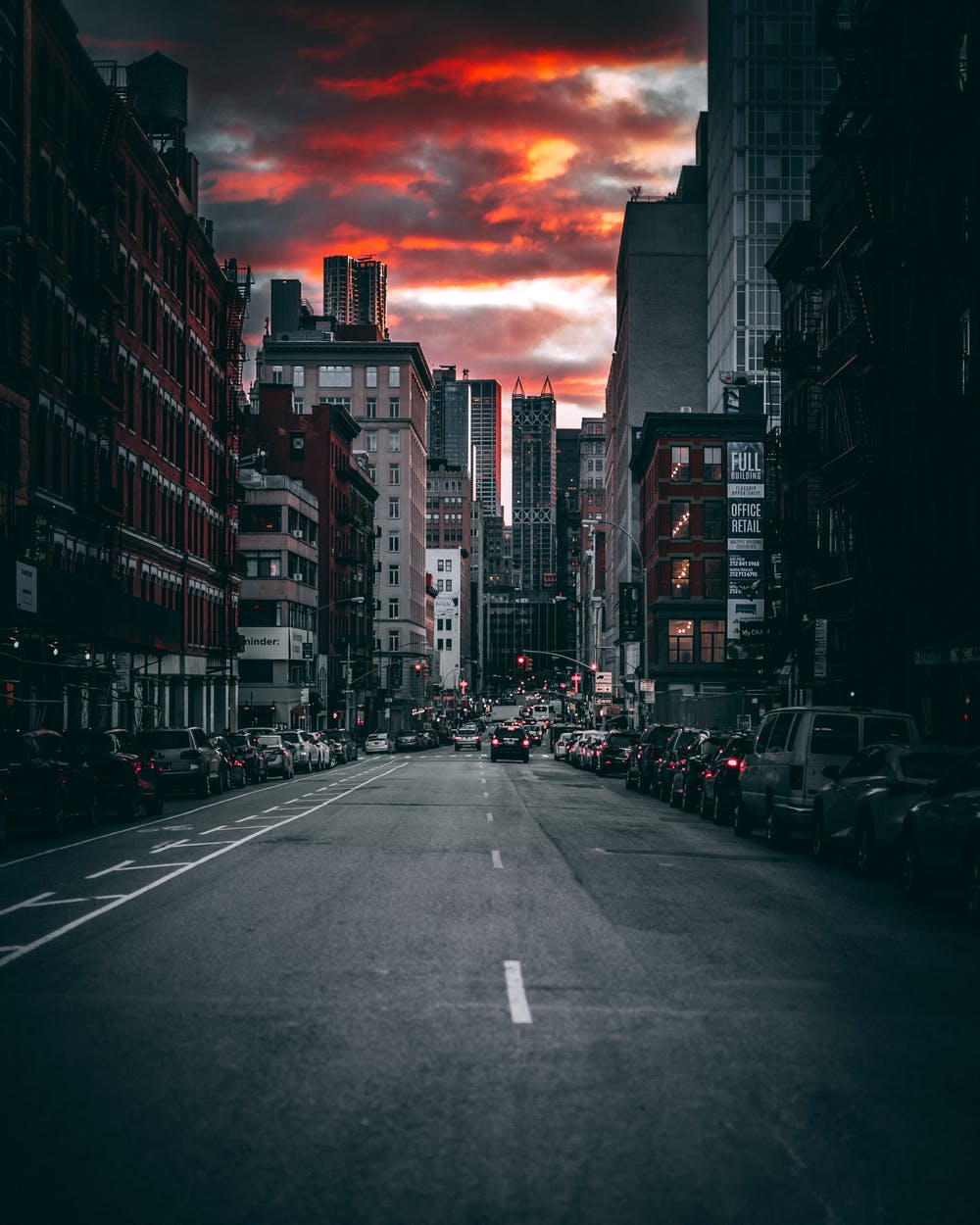 2. Visit at Different Times of the Day
Not only do we recommend that you shoot a subject you have identified at different times of the year, but we also recommend that you visit at different times of the day. So, if your preference is to shoot only during the golden hours, we recommend that you wait for a while and also shoot at the blue hour. Go back at mid-day and try and capture the building when the lighting is harsh.
Shooting at different times of the day will help you create a complete story about the building or the architecture that you are trying to highlight. People want to see a complete story as to how a building looks like when it is afternoon or mid-day when it is raining, or foggy or snowing, as much as they want to see the best bits when the lighting is beautiful, and everything is tidy. It is those series of pictures that will help you to create a compelling story.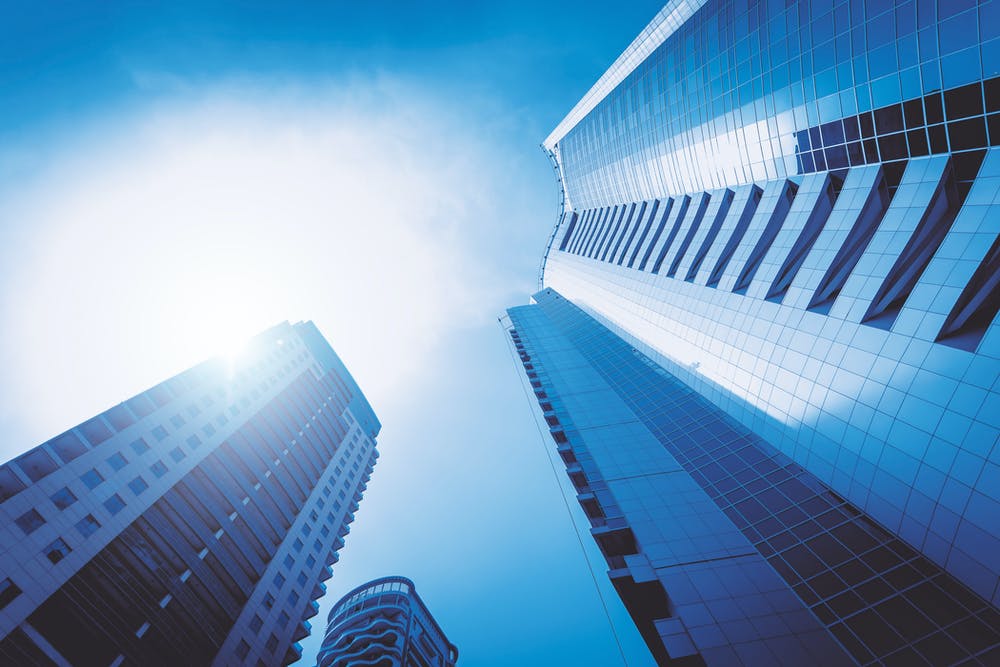 3. Focus on the Details
Every architecture has some finer details that you can try and highlight in your photos. Whether it is an office building or a building of historical importance try and find details in the construction which you can photograph. Sometimes the details may not be apparent. For example, the repetitive patterns in the design of a building may not be obvious at first look. But when they are captured one against the other the pattern becomes obvious. This makes for an interesting composition.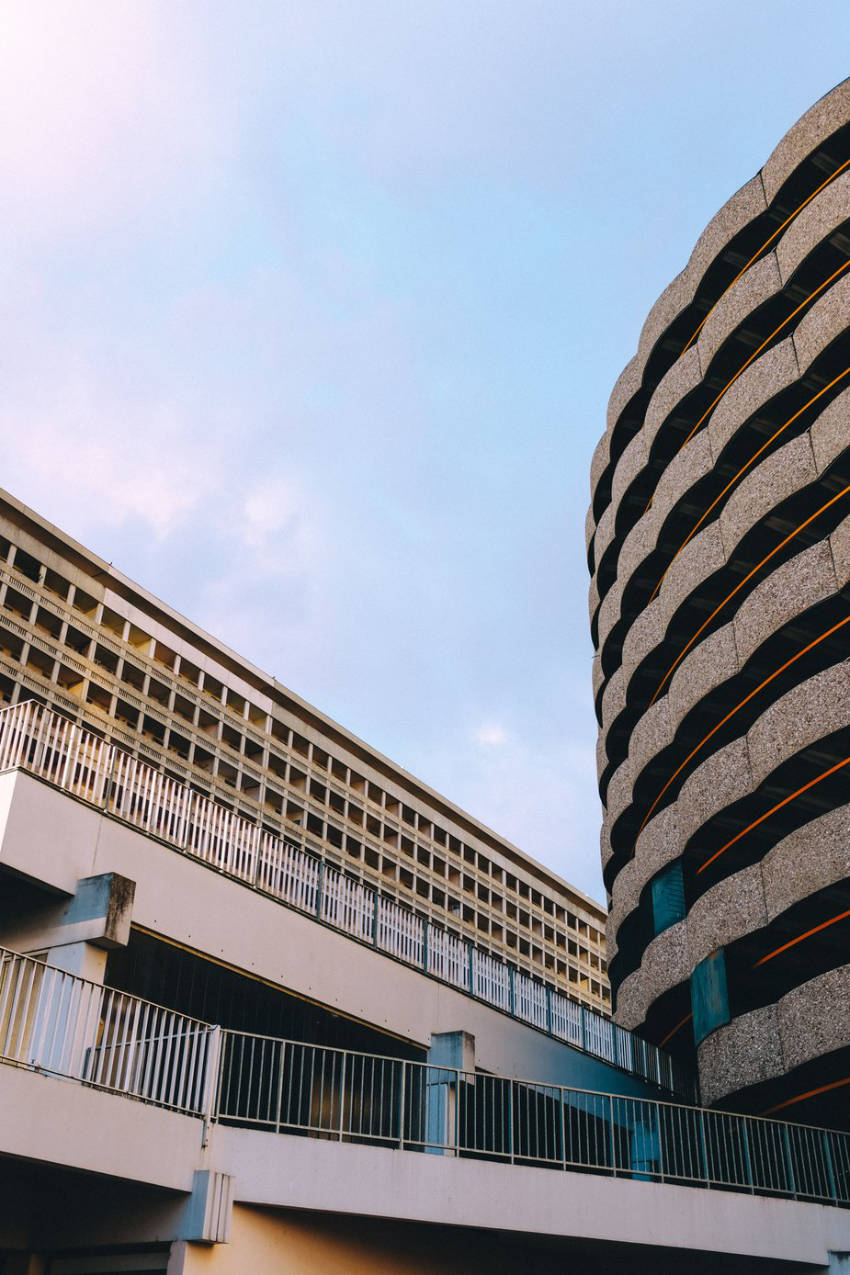 4. Use a Wide-angle Lens
A wide-angle lens will help you to capture a large field of view. This is important for urban photography as well as architecture photography where you would ideally want to capture a wide view. It is impossible to get a wide view using telelens. However, to maximize the effect of a wide-angle lens you will also need to use a full-frame camera. A full-frame camera has a larger sensor size and therefore the frame size is bigger too.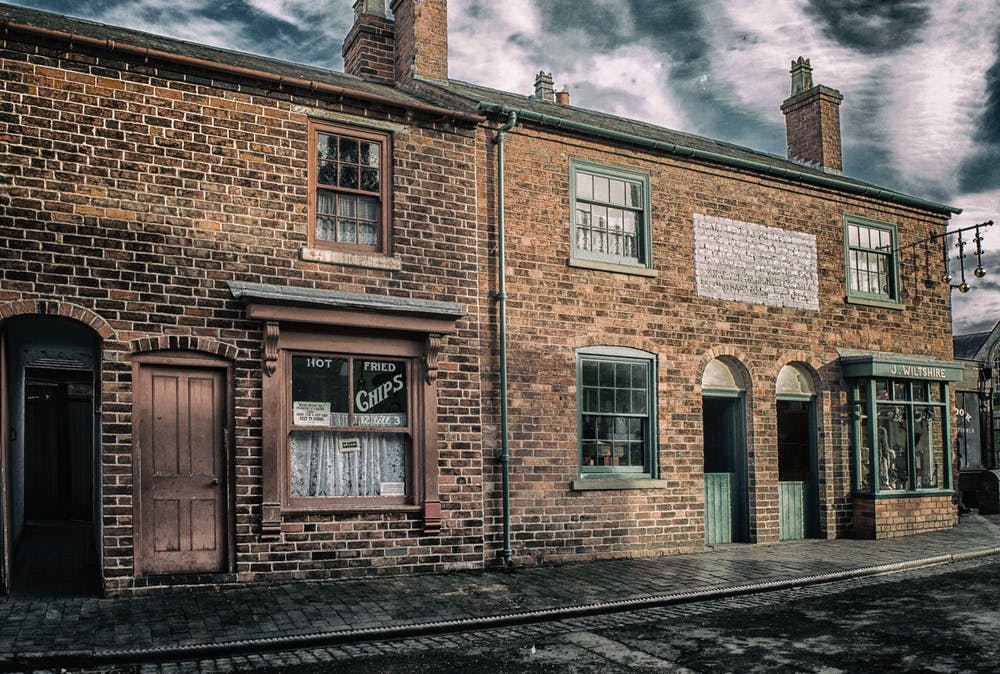 5. Use a Tilt-shift Lens
Tilt-shift lenses are very popular among architecture and building photographers. These lenses can tilt and shift and adjust the angle of the lens independent of the camera. There are many advantages to such movements. One of them being suppression of perspective distortion.
When you are shooting with normal wide-angle lenses perspective distortion sets in and creates the problem of convergence of parallel lines. With tilt-shift lenses, you can overcome this problem. So, walls and pillars don't appear to be 'leaning'.
Tilt-shift lenses are also known as perspective control lenses. These lenses are useful when shooting outdoors as well as when shooting indoors.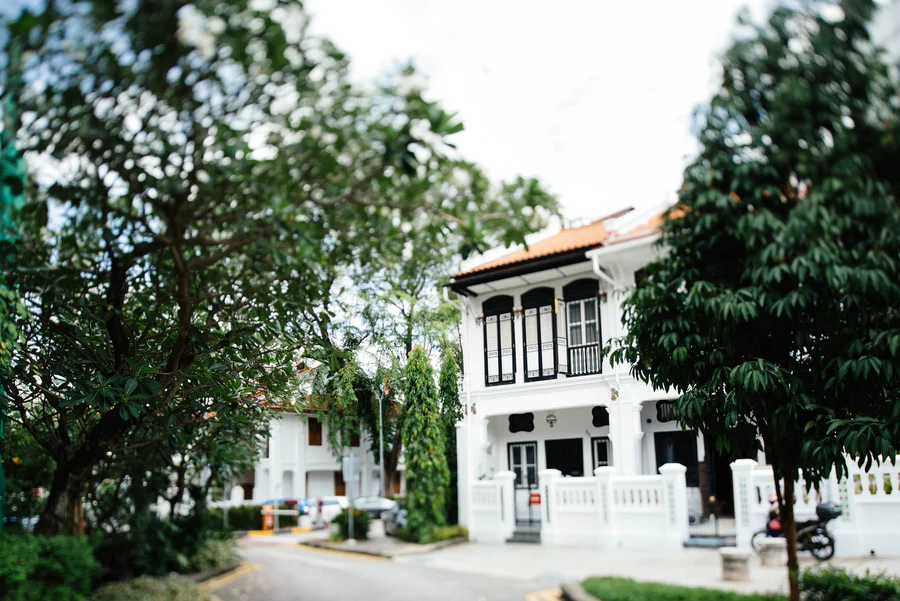 6. Use a Camera with a Large Dynamic Range
The dynamic range of a camera is the number of stops between full black and full white that your camera can distinguish and capture. The higher the number of stops between pure black and pure white, the more is the dynamic range of your camera. With a higher dynamic range, your camera will be able to capture details in the shadow areas as well as the highlights.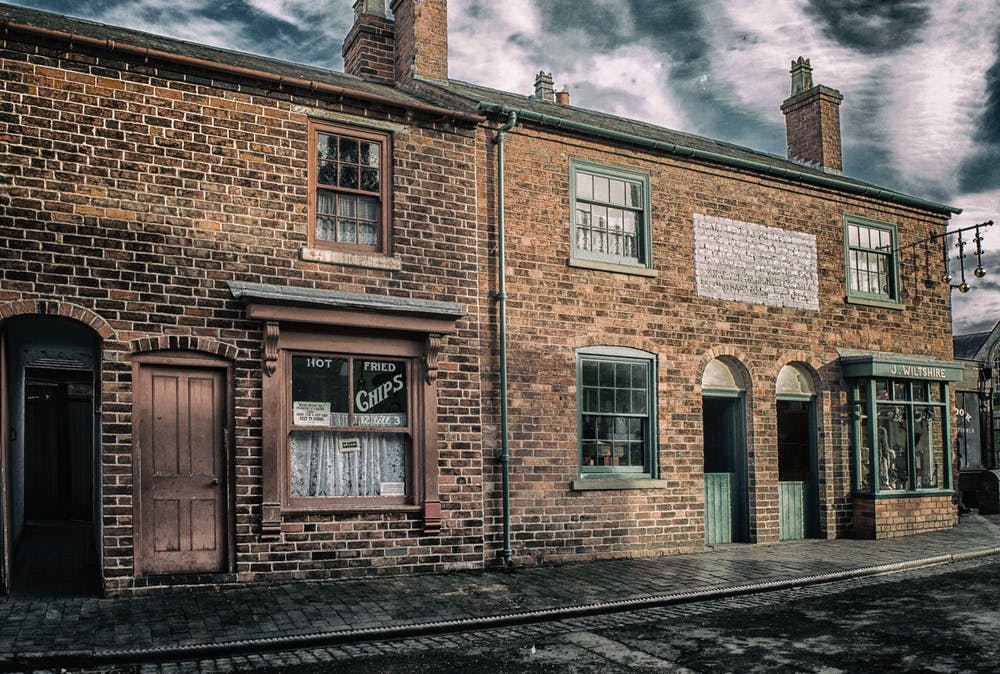 7. Use a Drone
Drones are everywhere these days. Even with stricter rules by the authorities more and more photographers are using drones to capture breathtaking aerial footage and stills. it's no wonder that photographers doing urban photography are using these drones to capture the breathtaking beauty of a place they live in or visiting.
Using drones in public places is a bit tricky. If you are planning on using drones to capture footage and or stills near a historical building or a building of architectural interest you have to get prior permission. At any point, you need to keep in mind that your actions should not harm other people.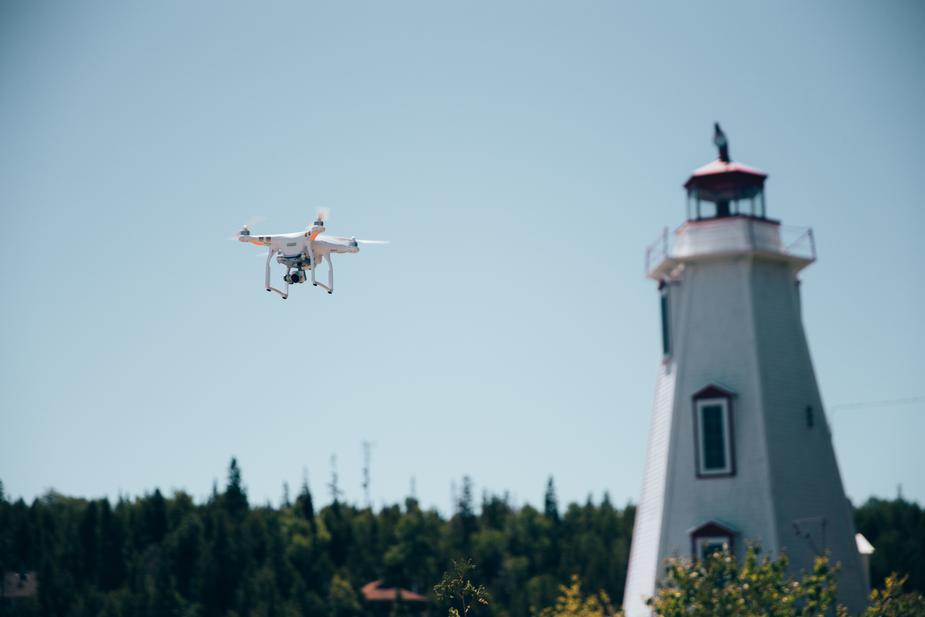 8. Use a Tripod
No matter the camera and lens you use you got to also have a tripod to be able to shoot urban landscape, architecture, and building photos. A tripod is a three-legged thing with a mounting rod and a base plate that allows you to set up your camera on a steady platform. The idea is to ensure that when the shutter release is fired and the exposure is being made there is no movement of the camera.
Many times, you may have to drag the shutter. Dragging the shutter means you are using a long shutter speed. This is to ensure that you can capture enough light for proper exposure. This technique is mainly used in low-light conditions. It is used for shooting urban landscape photos during the blue hour or after dark when the lights come on. A tripod will also be useful when you want to capture things like fireworks or light trails as a part of your urban landscapes.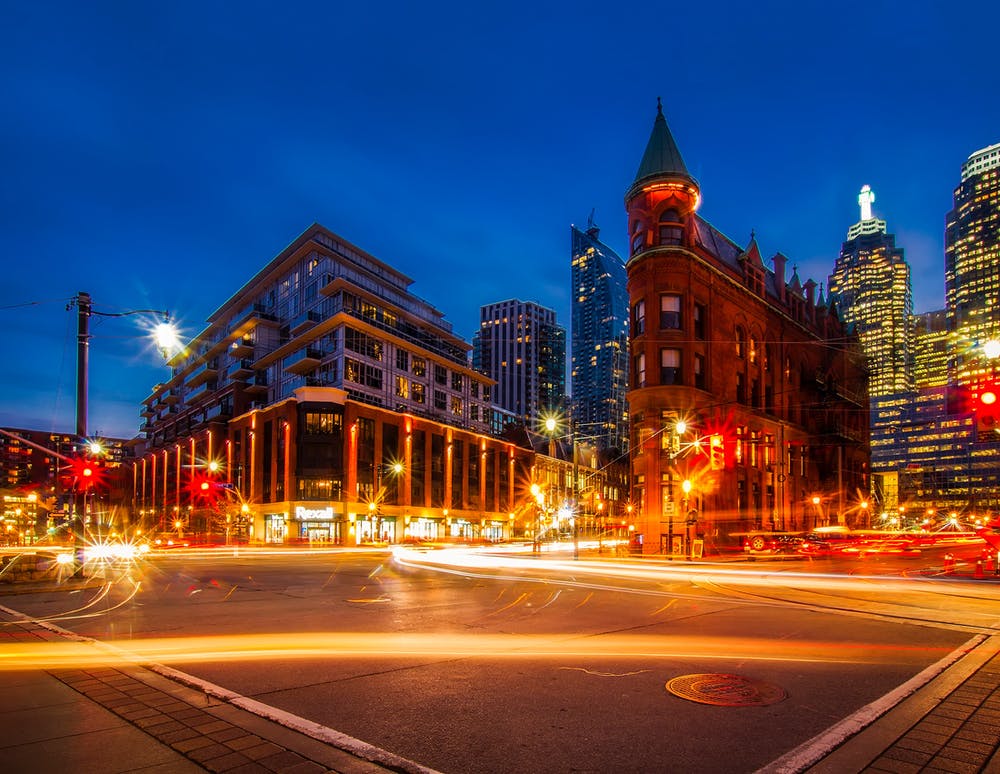 9. Include People
Once in a while include people in your compositions too. Urban photos look wonderful when you incorporate people in your compositions. They add the human aspect to those compositions and make them pop. Nobody wants to always see a post-apocalyptic-styled urban photo all the time. So, a couple admiring an old building or a solo tourist standing near a tall building is a great idea.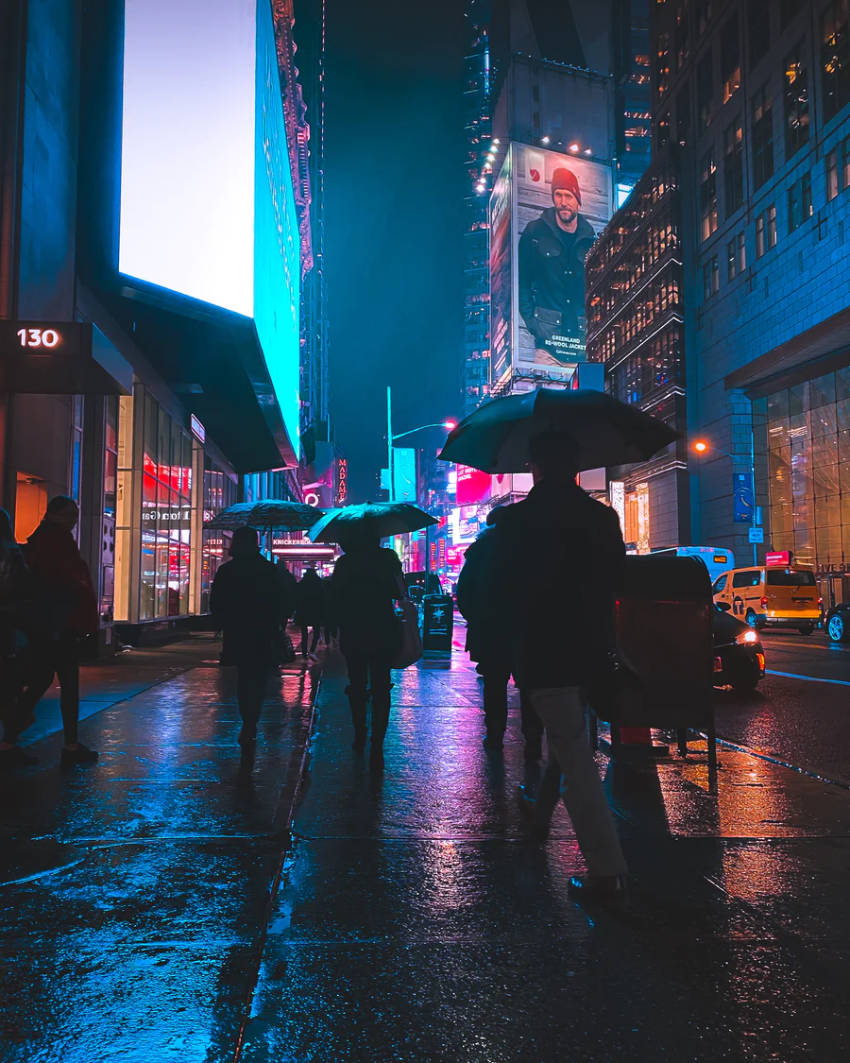 10. Experiment with Motion Blur
While you incorporate people in your compositions, you can also incorporate motion blur in your photos. For example, let's say that you are standing at a busy thoroughfare in a city. Set your camera on a tripod, calculate the ambient exposure, mount a 2-stop or 3-stop ND filter, readjust the exposure based on the ND filter you put on, and fire the shutter release. You will be able to capture a lot of motion blur. Try to adjust the composition if the results don't always come through in the first shot.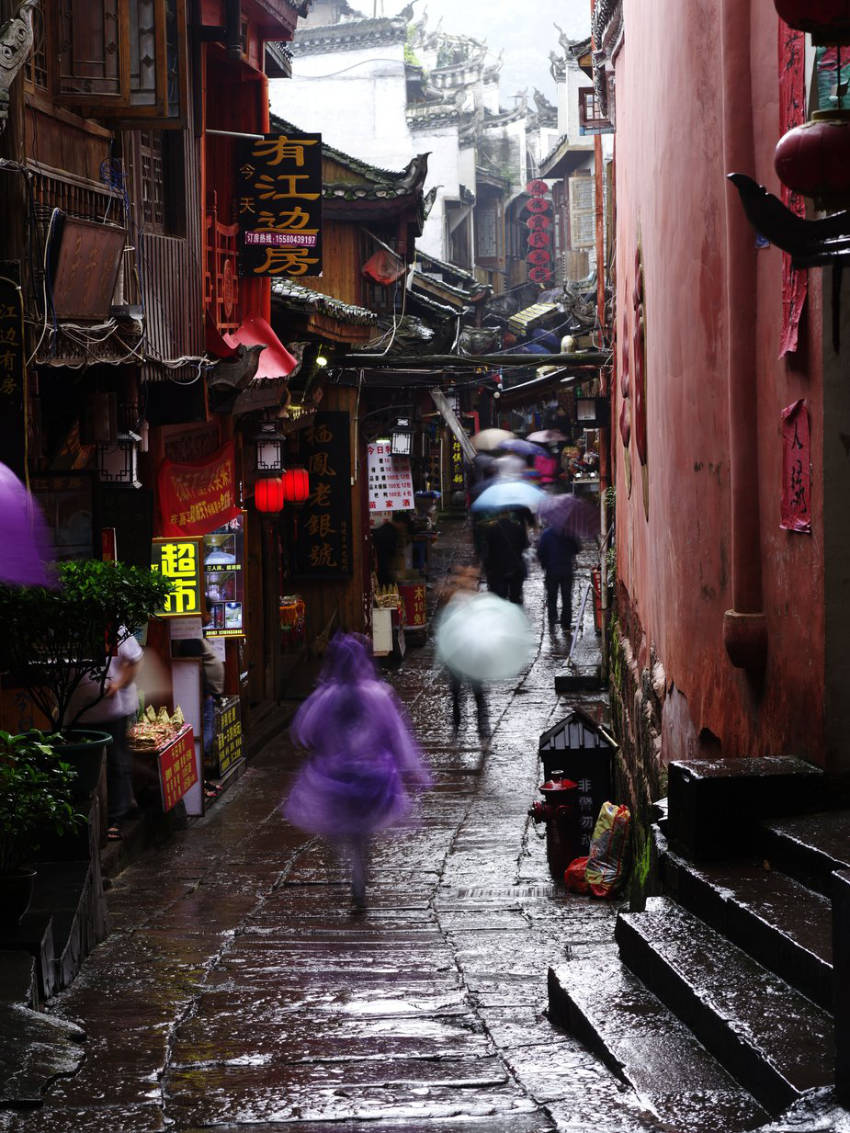 11. Shoot From a High Location
Plenty of hotels in major tourist attractions have rooms that overlook the city skyline or overlook main thoroughfares or major tourist attractions. You can ask to be checked into one of those rooms and utilize the window as your opportunity to make beautiful urban landscape shots. You can capture beautiful sky with the city in the foreground, capture a major tourist attraction or just make long exposures of the busy thoroughfares below.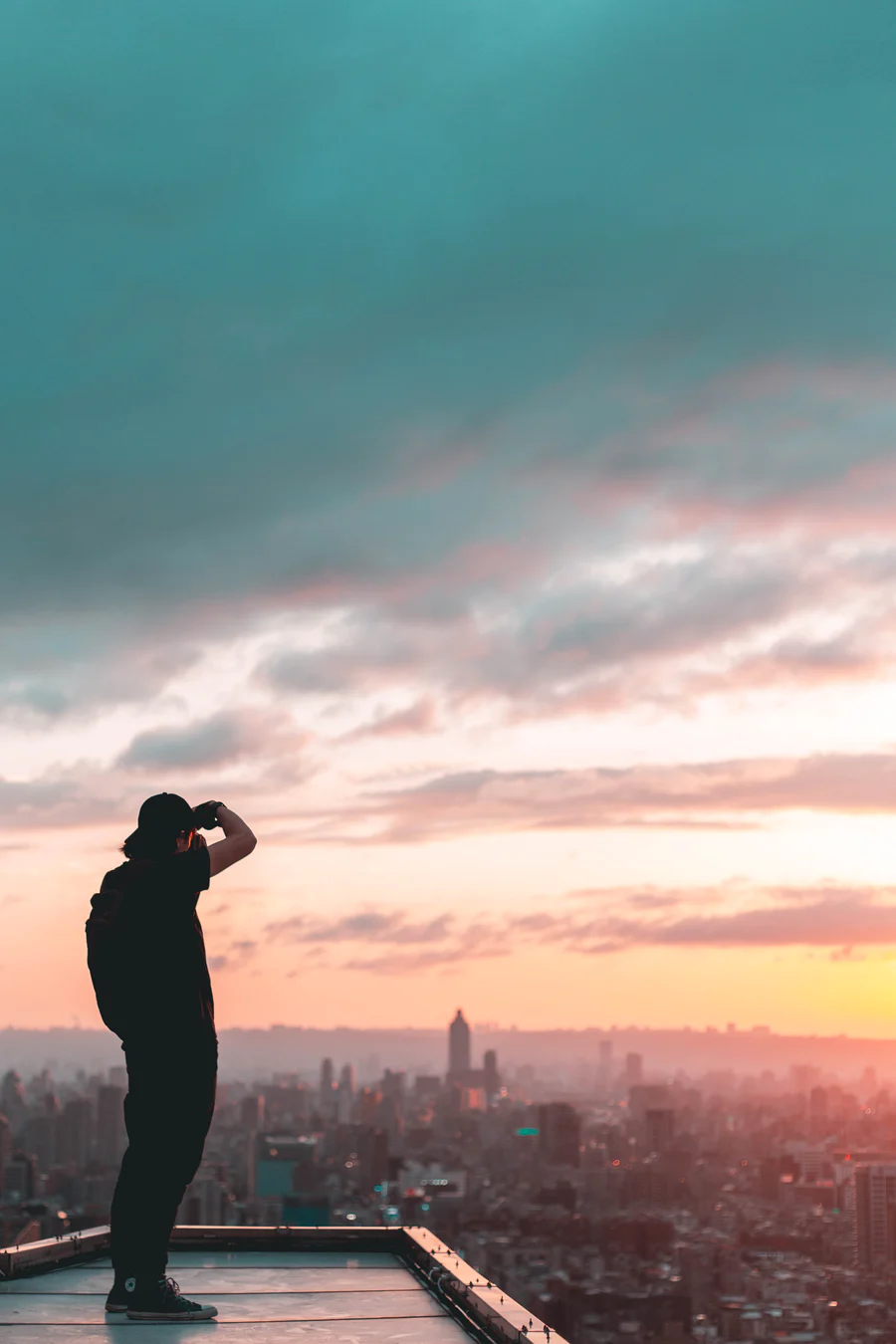 12. Do Post-process
Post-processing is an important part of photography. It is important to do a bit of white balance adjustment, adjustment of the shadows and the highlights, and do a bit of retouching here and there. Even in the case of architecture, building and urban photography post-processing assume importance because it allows you to enhance the effects, dial-up contrast, remove noise and add a bit of color to the frame before finalizing it.
The best post-processing tools include Adobe Lightroom, Skylum Luminar AI, and Capture One Pro.  Skylum Luminar AI has a fantastic sky replacement tool that is powered by their AI technology. In my experience, it is the best tool you can get if you are interested in adding a colorful sky or adding contrast to a boring sky in your composition.
Bonus:  Look Up
Here is another quick tip. Go really close up to your subject and shoot from bottom up. You can do this both indoors, especially where there is an air well and outdoor. It works even better with reflective surfaces and light.