Flower photography is one of the most gratifying genres of photography. If you're looking to capture the beauty of nature in all its glory flower photography would be one of the genres in your mind.
For the most part flower photography isn't the most expensive of genres to pursue because it requires only a few simple tools. A tripod, a camera, and a lens; and most people already have two of these requirements. The only thing you might be missing is a proper macro lens.
If you already own a macro lens, then you have everything you need for shooting flower photography. If you don't have one you can buy one of the cheapest macro prime lenses available in the market to get started.
In this article, we shall be going through most of the requirements for shooting macro photography. Along with that, we will also be sharing some tips and tricks on how you can shoot great flower photos of your own.
A Quick Guide to Flower Photography
Very quickly these are the most important points on capturing great flower photos of your own –
1. Try photographing on an overcast day
A majority of natural light photographers prefer to shoot on an overcast day. The lack of harsh light on an overcast day means no harsh shadows. This is extremely important for flower photography and a couple of other genres of photography as well. You get a nice smooth exposure without any harsh textures and any harsh shadows.
Unfortunately, however, it is not always possible to predict an overcast day and that is the reason why we recommend that you carry a diffusing material with you. There are lots of good diffusers available in the market, you can pick one up easily. We recommend the 5-in-1 or 4-in-1 diffusers which come with a golden panel, a silver panel, a white panel, and a diffuser panel so that you can use them according to your need.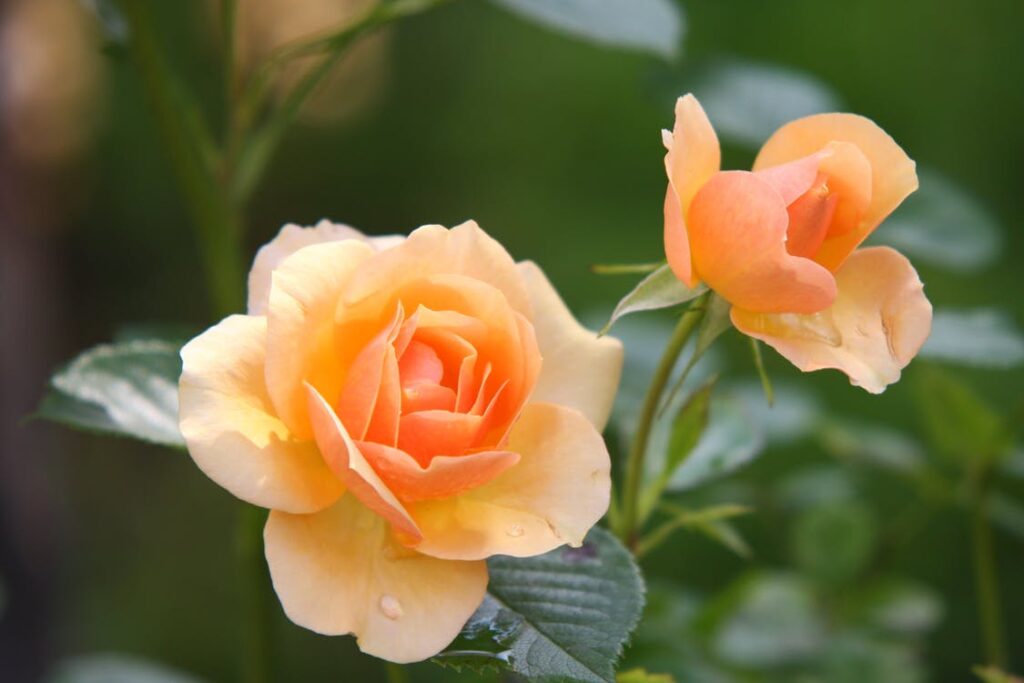 2. Try the backlighting technique
Backlighting is a wonderful way of capturing flowers. The general notion about flower photography is that the best photos are captured when the light comes in from the front. That is not true, especially when shooting subjects like flowers. It does not work even when you are photographing portraits.
You want the light to be as diffused as possible so that you can capture a soft smooth image. This is also the reason why we insisted shooting on an overcast day because on an overcast day the light is diffused and soft. We recommend shooting at a time of the day when the sun is behind the subject, which in this case is the flower. That way the flower doesn't get direct sunlight and the result is a soft smooth image.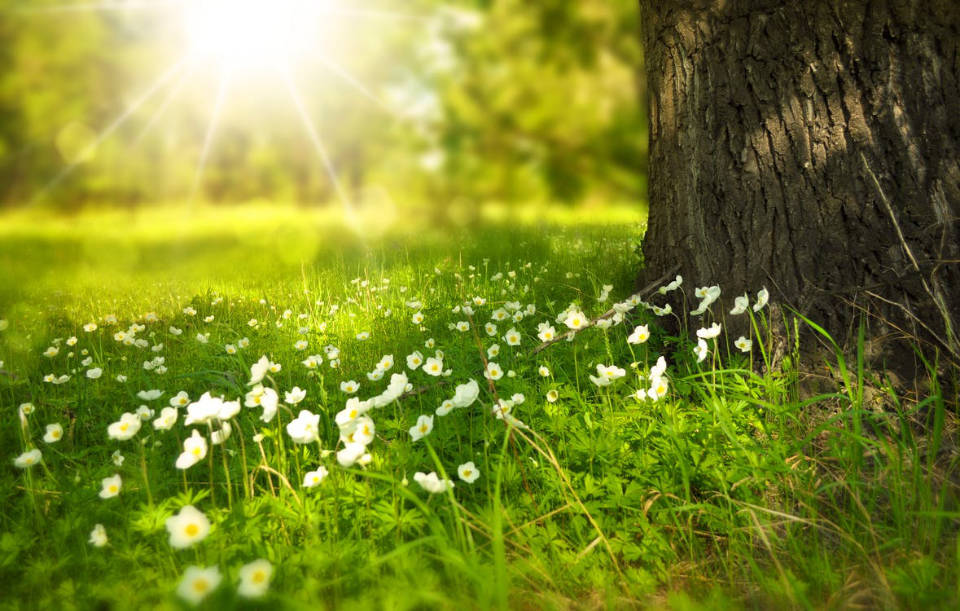 3. Watch out for the wind
We have all been there, strong wind blowing making it difficult to capture good macro photos, especially photos of flowers. Even the tiniest of wind movements can create a blurry image. From experience, I have seen that every time I set up and am ready to click the shutter the wind starts to blow.
There are times when you have to be patient. You can't do anything about it except wait for the wind to blow over. There are times when you have to take preventive action like carrying some sort of reflective panels or diffuser panels which you can use as protection from the wind.
In any case, wait for the wind to blow over before you press the shutter release. Because that is the only way you can achieve a perfectly sharp photo of a flower.
4. Get closer, use a macro lens
We always recommend using a macro lens for shooting flower photography. It is the second most important tool that goes inside my bag, after the camera. The reason is, a macro lens allows you to get in very close to fill the frame and yet capture a perfectly focused image. Flower photos are best captured when you fill the frame with the flower.
Sometimes, it is not even necessary to capture the whole of the flower. You can even compose an image with only a part of the flower. Focusing on even the tiniest detail can produce an image that is breath-taking and that in essence is what flower photography is all about.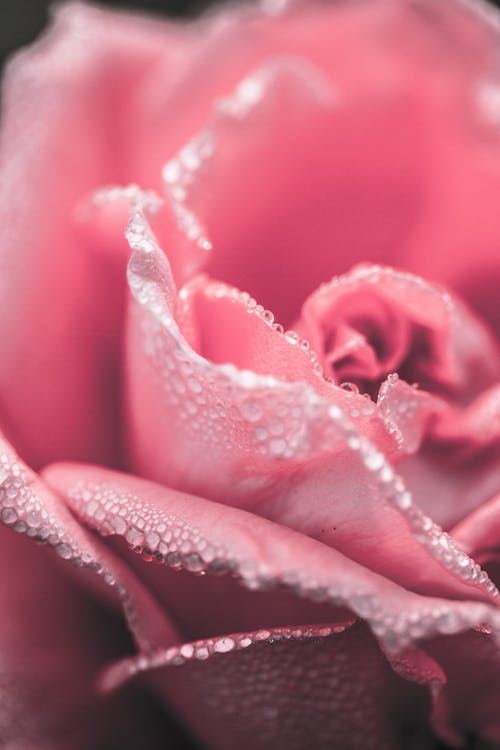 We will look at the kind of macro lenses that are available in the market in the latter part of this article. Consider that as a brief guide on the kind of focal lengths that you can invest in.
When using a macro lens, we recommend using the rear LCD screen for compositions rather than the viewfinder. The reasons are it's very difficult to work with the viewfinder at such low angles and secondly, because of the nature of the viewfinder sometimes it is very difficult to nail focus precisely on the spot where you want it to be. The LCD screen is a bright large display and it's perfectly suited for this kind of work.
Another advantage of macro lenses is that you can focus on very minute details. For example, you can focus on the center of a flower or cross-section off a petal. Some cameras come with focus assist features in live view mode. It will highlight the areas where focusing is the sharpest. This can come in very handy to nail focus especially when working under a bright sun.
5. Use a normal lens
It is not always necessary to use a macro lens. Don't feel left behind if you cannot invest in one right away. As long as you have a normal zoom lens you can also shoot flower photos. The trick is always to fill the frame and get your point of focus sharp.
6. Use a shallow depth of field
Shallow depth of field is a technique that is best utilized in portraitures and macro photography. A wide aperture prime macro lens is the perfect tool to blur out the background and foreground of a flower and produce that soft out-of-focus effect known as Bokeh.
The ability to blur out the background also gives you the option to reduce background clutter. Sometimes the background is not really in your control. It becomes necessary at that point to completely obliterate it by using a wide aperture and therefore producer a shallow depth of field.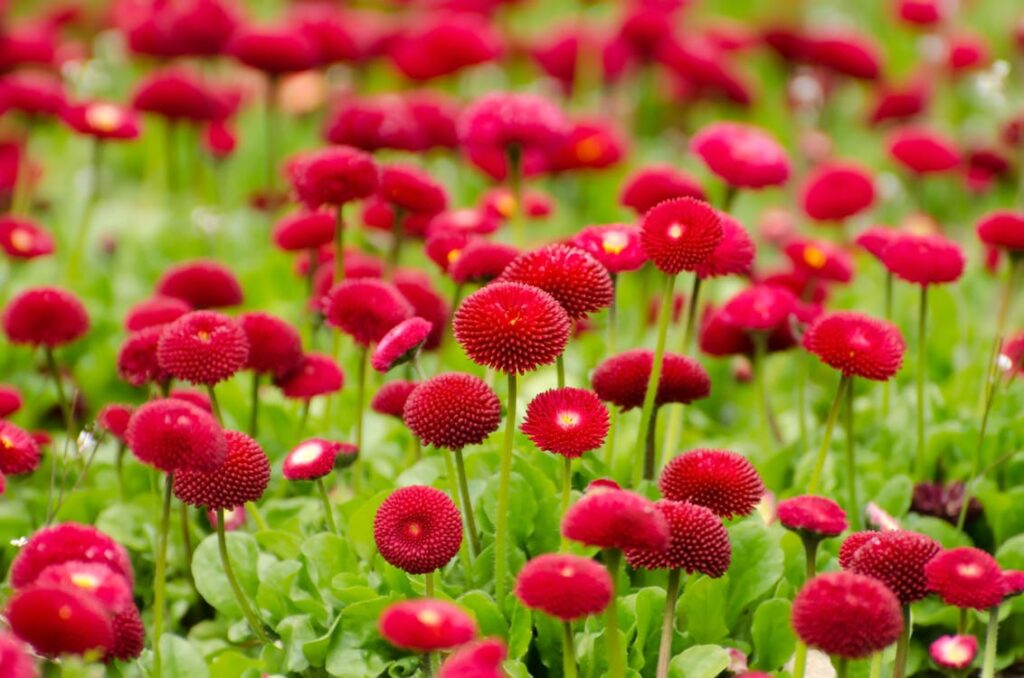 7. Use a contrasting background
The contrasting background adds to the overall vibrancy of a photograph, especially when it comes to flower photography. if the dominant color of the flower you were trying to photograph is red having a light yellow or light green background adds to the overall vibrancy of the photograph. Try and look for contrasting backgrounds in your compositions whenever you can.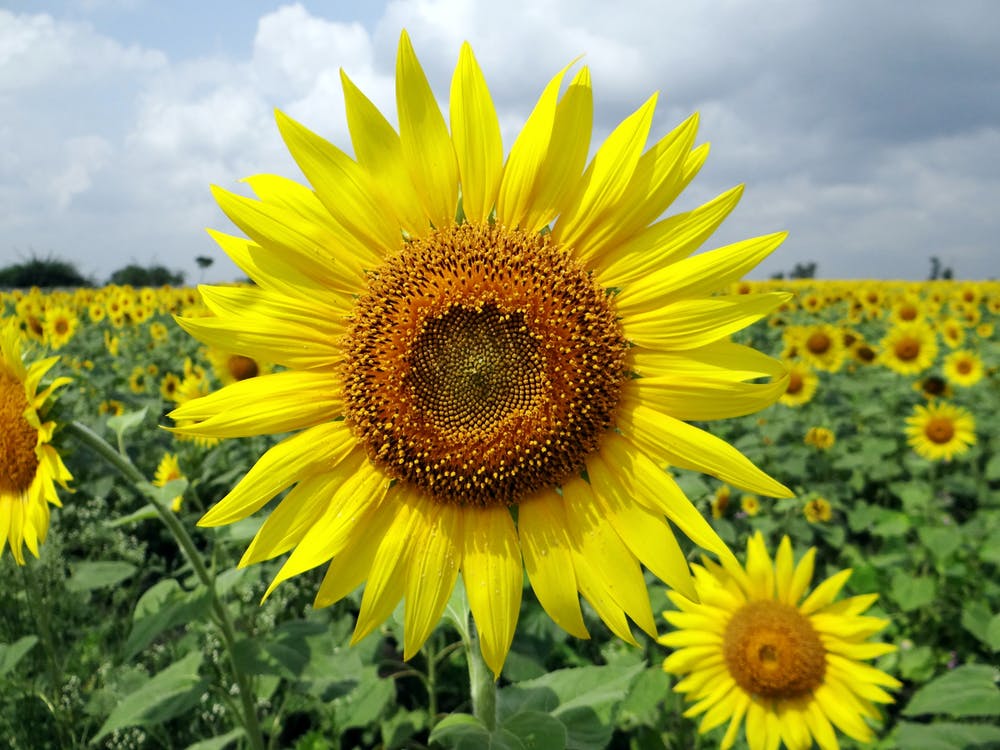 8. Bring a spray bottle filled with water
Not so much a technical photography tip but a trick you can use when photographing flowers. Instantly create the effect of droplets of water on the flower and leaves with a water mist hair spray. Here, you want to set the water mister to as fine and wide as possible. Let the fine water spray fall gently onto the subject. Be sure to cover all the petals and leaves for a more even distribution of droplets.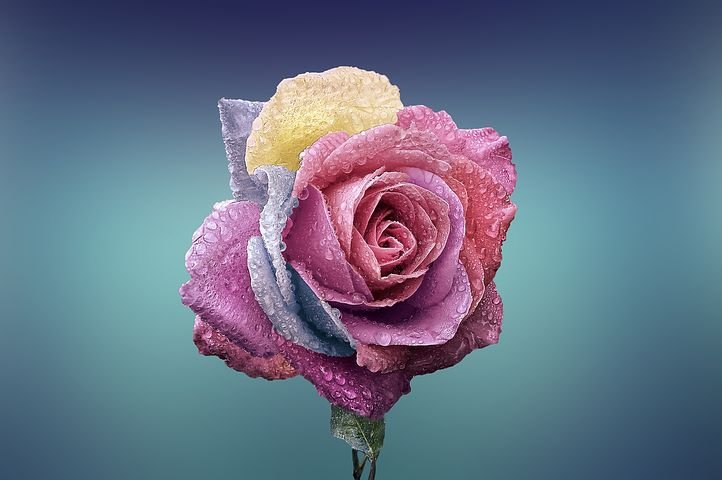 The tools you need to shoot great flower photos are –
1. Tripod
A tripod is a quintessential tool for shooting flower photos. A tripod is useful for a lot of other genres of photography too. But in the case of flower photography in particular and macro photography in general a tripod ensures that your camera is rock solid still when the exposure is made. Even the tiniest bit of movement of your hands can ruin the photograph.
You don't have to go overboard trying to get the best tripod for flower photography. All you need is a small compact tripod that you can use for travel photography or carry with you on your hiking or walking trips. The lighter the tripod the easier it is to lug it for a longer duration of time.
Some tripods come with a center column that can be fixed upside down, allowing your camera to be mounted as low to the ground as possible. This is a great advantage to have especially when shooting flower photos because a lot of small flowers are almost on the ground level. The only way you can capture a decent photograph is if you are flat on the ground.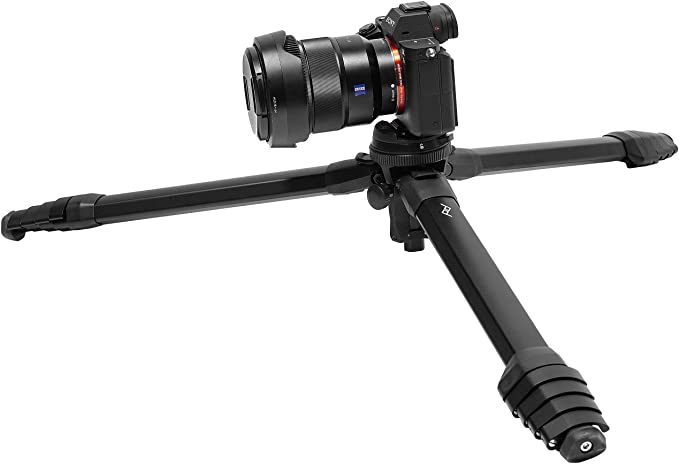 Search Travel Tripod on Amazon
2. Macro lens
We briefly mentioned the importance of a macro lens above. A macro lens is useful to get you closer to the subject and yet capture an image that is perfectly focused. Macro lenses come with close focusing elements which normal lenses don't have. This is the reason why macro lenses are preferred by photographers who shoot flower photography.
Macro lenses come in different focal lengths. Almost all of them are prime lenses. You can choose a 40mm prime macro as the most cost-effective entry-level lens for shooting flower photography. Beyond a 40mm prime there is the 60mm prime the 90mm prime as well as the 100mm prime.
The longer the focal length of the lens more is the working distance. In flower photography that is not always necessary. So you can start shooting even with a 40mm prime. With an increased working distance you can avoid your body obstructing the light.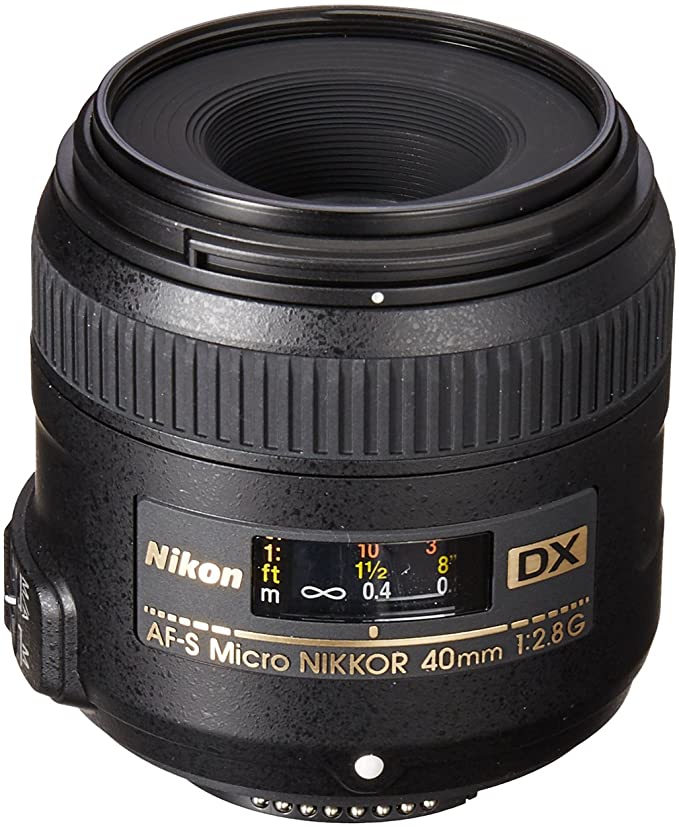 3. A diffusing panel or diffusing cloth
A diffusing panel helps you to diffuse the light. that is important if you want to create a soft soothing light in which you can shoot flower photography. As we have already discussed in this article soft light is the best for shooting flower photos. If you don't have a diffusing panel, you can use a piece of cloth. Whatever helps create that soft light for producing great-looking flower photos.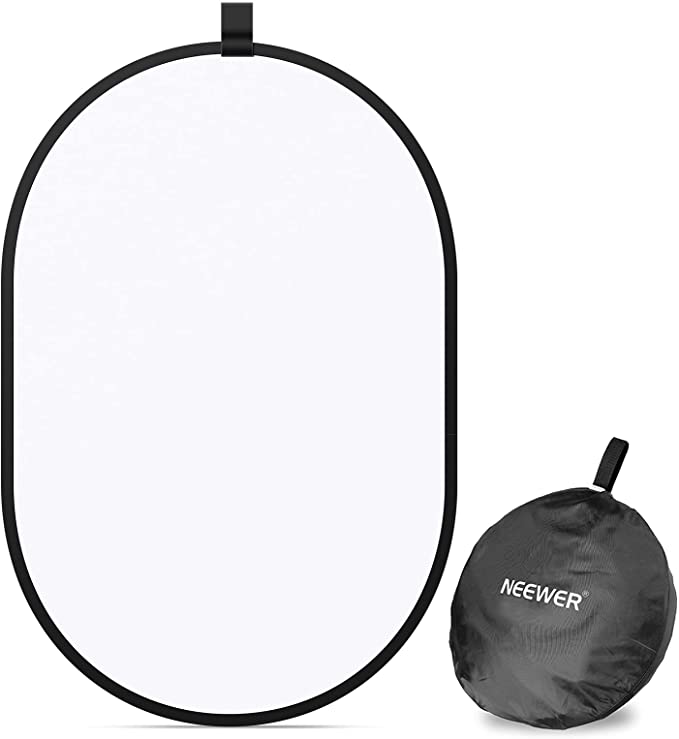 Search Light Diffuser on Amazon
4. A decent camera
We left the camera for last because for flower photography you don't need a very specific type of camera. Any camera will do as long as you can shoot in the macro mode or use a lens that is specifically designed for macro photography. We suggest if you are on a budget choose any of the Nikon or Canon entry-level DSLRs and pair it with a macro lens.