Despite the rather lackluster release of Intel's 11th Gen CPUs on desktops (Rocket Lake), 11th Gen mobile (Tiger Lake) has been met with considerable success. It certainly didn't wow consumers with huge IPC gains or overwhelming feature upgrades. But 11th Gen Intel laptops kept price and performance levels that ultimately resulted in a technological stalemate against the otherwise more superior performing AMD Zen 3 mobile laptops.
The arrival of 12th Gen Alder Lake mobile is yet again another step towards Team Blue's competitive comeback. And this time, it looks like upcoming AMD Ryzen 6000 laptops will have a lot of catching up to do.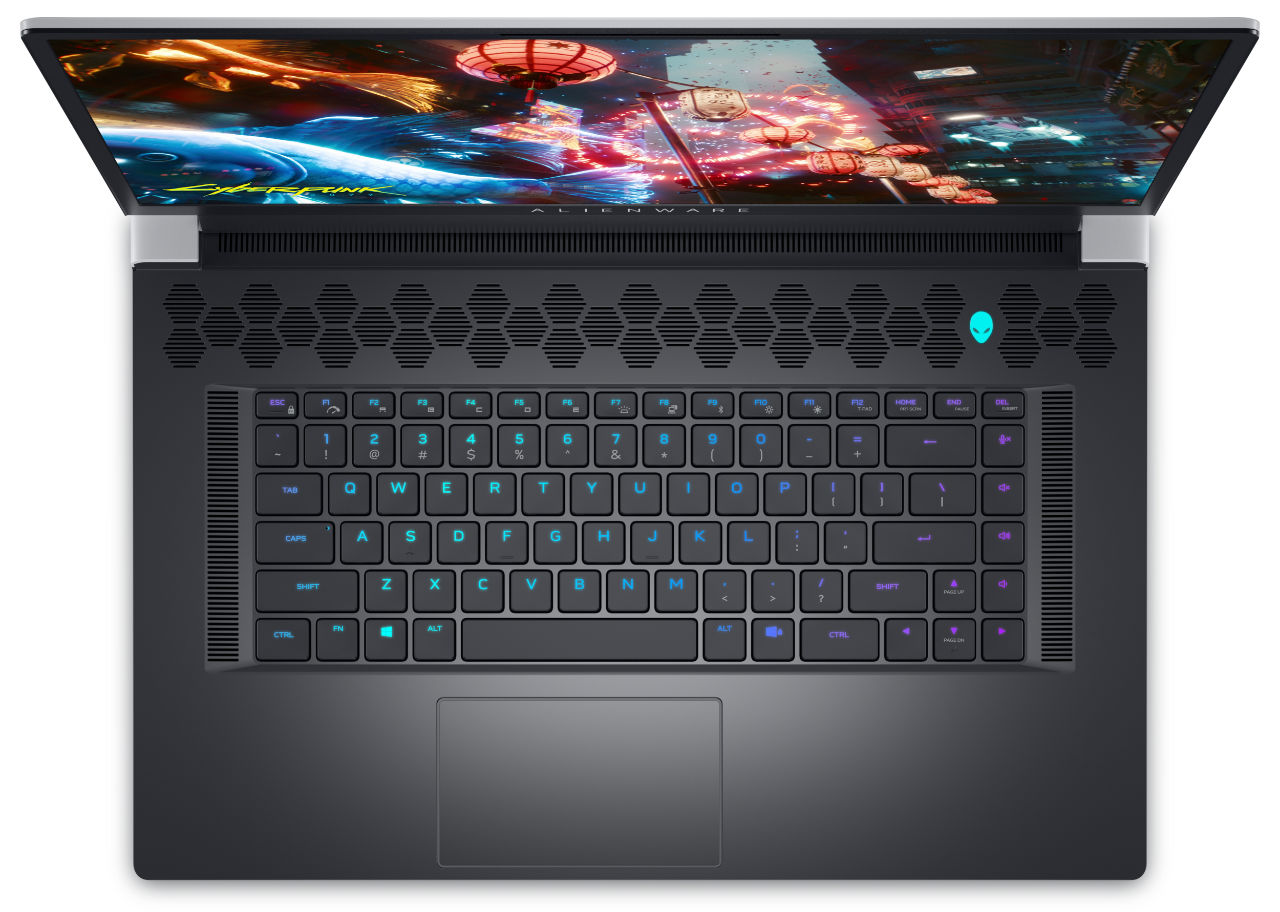 Search Intel 12th Gen Laptop on Amazon
Notable Features and Updates of Intel 12th Gen Alder Lake Laptops
Here are the features on the 12th generation Intel Alder Lake CPU that are worth a look.
1. Integrated process multitasking even at the cheapest Celeron and Pentium offerings.
Every single available Alder Lake mobile CPU will have its signature hybrid architecture, down to the very entry-level offerings, and even in ultra-low power products using Celeron and Pentium processors. This is unlike the desktop versions, where E-cores systematically disappear at the basic mid-tier and entry-level, leaving CPUs like the Core i5 12400 or Core i3 12100 with traditional core/thread counts instead (6C/12T and 4C/8T respectively).
2. Technically the fastest performing CPU product line per respective tier right now.
Quite a dubious flex by Intel given the arrival of AMD Zen3+ and Zen 4 later this year, but yes. At the moment, at least, Intel does kind of have the lead both in production and entertainment applications.
3. Same-ish battery life, but significantly more powerful than Tiger Lake.
Max Turbo Power values for Alder Lake Mobile CPUs don't exactly look promising when pitted Apple M1's superbly efficient energy usage. At the very least though, they are designed to maintain a similar nine-hour-average spec of earlier Intel 11th Gen versions (mix of low and medium workloads), while having indistinguishable maximum performance from their desktop counterparts when plugged.
One specific limitation to mention though, is that Alder Lake mobile processors DO NOT support PCIe 5.0. Due to implementation restraints, only PCIe 4.0 will be supported. No worries, however, since in practice this doesn't really cause any restrictions in performance. Intel ARC GPUs, Nvidia 30-series mobile GPUs, AMD RX6000M mobile GPUs, and installed NVMe SSDs are set to natively support PCIe 4.0 anyway.
Best Intel 12th Gen Laptop Overview
Here is a quick run down of the laptops we will be looking at:
Dell XPS 13 Plus
Razer Blade 17
Alienware x17 R2
MSI Raider GE66
Asus Zenbook 14X OLED Space Edition
Lenovo Yoga 9i
Asus ROG Flow Z13
Acer Swift X16
Lenovo Thinkpad Plus Gen 3
Asus Zenbook Fold 17 OLED
(NOTE: unless specified, all models here are assumed to be the latest/2022 version)
Honorable Mention: Dell XPS 13 Plus (all Alder Lake versions)
Not exactly the most exciting out of the bunch, but it at least gets props using the same, super minimalist, and easy-slip design coupled with a powerful Intel 12th Gen CPU update. Some might even say that it's a bit "futuristic", introducing an edge-to-edge keyboard, free-form touchpad, and virtual function row up top. Do be warned, though, user mileage of its supposed convenient specs can vary greatly, whether you dig the virtual function keys, using it for edit-heavy productivity work, or even just appreciating its short-time max load bursts.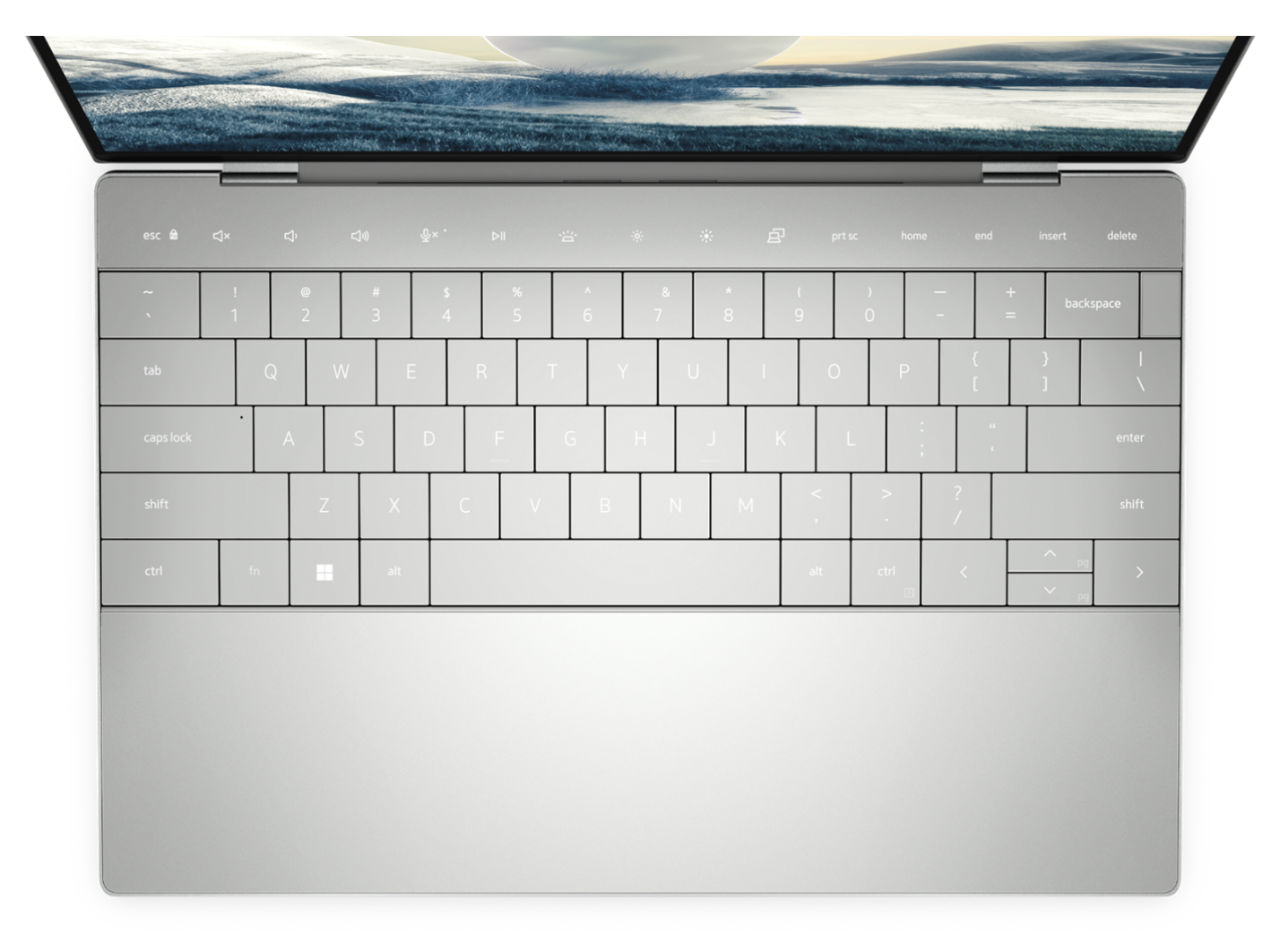 1. No Bank Busting, Just Top Gaming : Razer Blade 17, Alienware X17 R2, MSI Raider GE66 (all Core i7 versions)
Razer Blade 17
Alienware X17 R2
MSI Raider GE66
CPU
Core i7 12800H
Core i7 12700H
Core i7 12700H
GPU
Geforce RTX 3070 Ti
Geforce RTX 3070 Ti
Geforce RTX 3070 Ti
Memory
16GB DDR5 4800Mhz
32GB DDR5 4800Mhz
32GB DDR5 4800Mhz
Storage
1TB NVMe SSD

+ 2nd M.2 Slot

1TB NVMe SSD

+ 2nd M.2 Slot

1TB NVMe SSD

+ 2nd M.2 Slot

Display
17.3-inch 16:10 2560×1600 240Hz
17.3-inch 16:10 1920×1200 360Hz
15.6-inch 16:10 2560×1600 240Hz
Battery*
82.00Wh
87.00Wh
99.90Wh
(*battery values are for reference purposes only)
A Core i9 12900HK plus an RTX 3080 Ti might be a monstrous pairing. But in our opinion, a Core i7 12700H/12800H plus an RTX 3070 Ti is really where the true mobile Alder Lake gaming value is at. Design-wise there's nothing different from the equally premium style and finish of its direct predecessors. But this time, the performance tide turns the dial way past 11 with the included 14-core/20-thread (6 P-core/8 E-core) all-core 4.7/3.5Ghz mobile powerhouse. No matter the resolution and refresh rate combination, any triple-A game is sure to reach way past your target performance, and some more.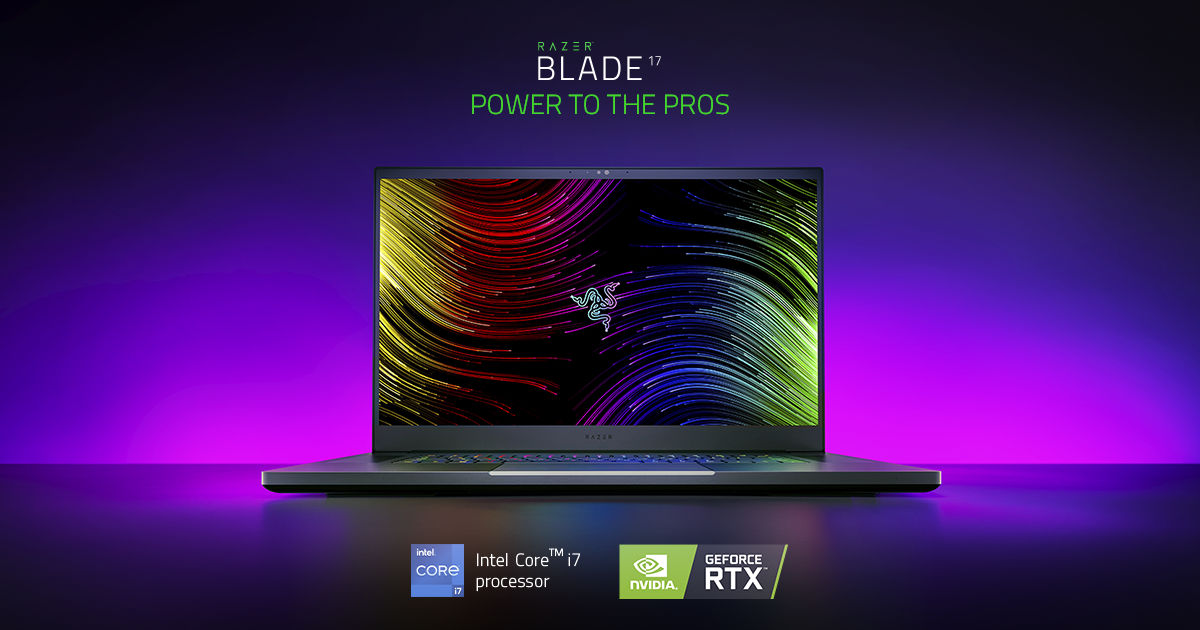 Thankfully, temperature control for its beefy CPU/GPU combination was never too difficult to manage with the same-ish chassis and cooling solutions used on Tiger Lake systems. Battery life, unfortunately, wasn't as impressive. But come on. Long-time maximum performance gaming on a battery has never been a serious consideration on Intel systems before, so don't expect Alder Lake mobile to magically solve this. Not sure how you'd be lugging around these silicon heavyweights for a Starbucks gaming session anyway.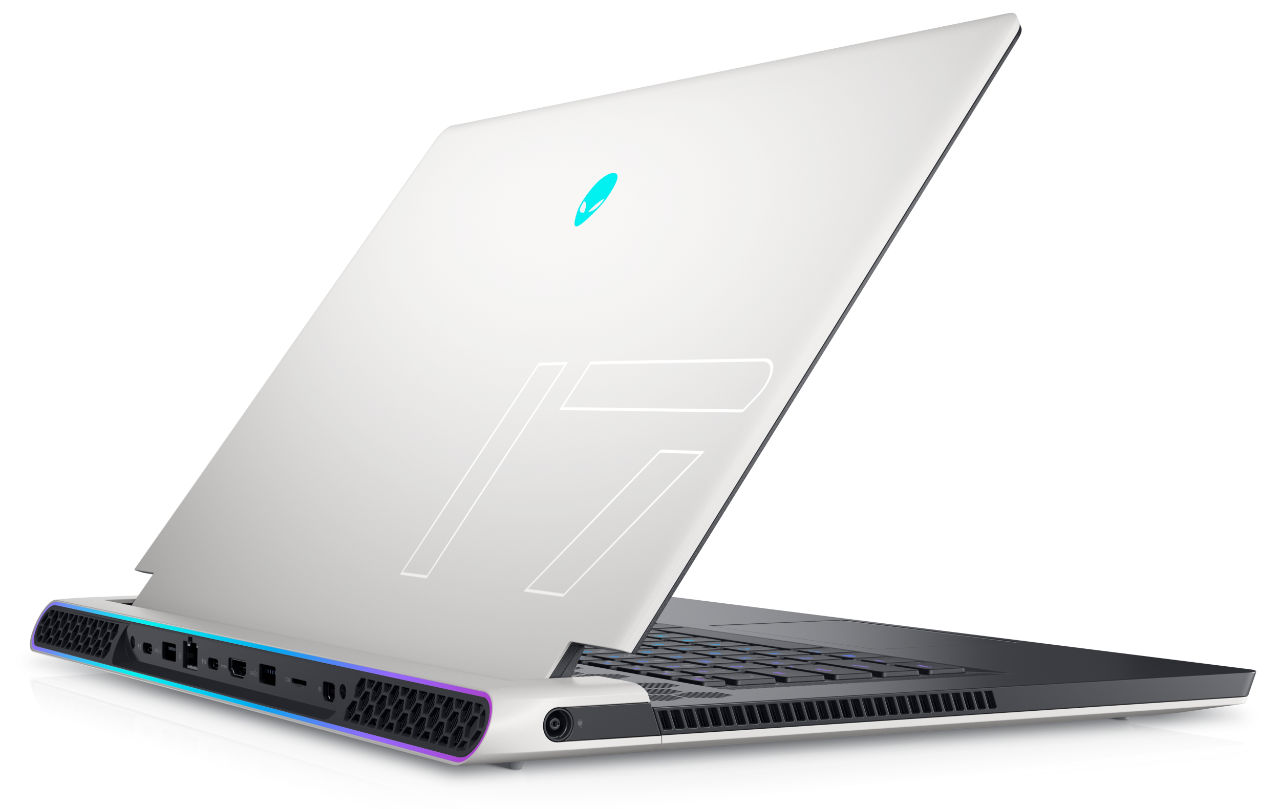 For the price,  $2,000+ may sound steep. But in today's GPU market, that can actually be quite reasonable, if you equate all the other things already packaged in a laptop with its supposed desktop counterparts. Or compare that to the almost unnecessary $4,000 astronomical price tag of something like the Core i9 12900HK-powered MSI Raider GE76 machine. You will begin to appreciate these laptops even more.
2. This Laptop can Go to Space, Really: Asus Zenbook 14X OLED Space Edition
| | |
| --- | --- |
| CPU | Core i5 12500H (12C/16T), Core i7 12700H (14C/20T), Core i9 12900H (14C/20T) |
| GPU | Intel Iris Xe Graphics (Alder Lake) |
| Memory | 8GB/16GB/32GB LPDDR5 |
| Storage | 512GB/1TB NVMe SSD |
| Display | 14-inch 2880×1800 90Hz OLED |
| Battery | 63.00Wh |
| Ports* | 2x Thunderbolt 4, 1x USB 3.2 Gen2, 1x HDMI 2.0b, 1x audio, 1x MicroSD |
| Connectivity | Wifi 6E, Bluetooth 5.2, USB-to-RJ45 adapter |
Speaking of astronomical, the coating the already premium aluminum build and finish of the Zenbook 14X OLED Space Edition is its literally star-studded theme. This is a design choice that celebrates more than a quarter of a century of bringing Asus laptops to space. And if you're asking, yes. This very laptop is also perfectly certified and qualified to go to space according to the U.S. Space System Command standards.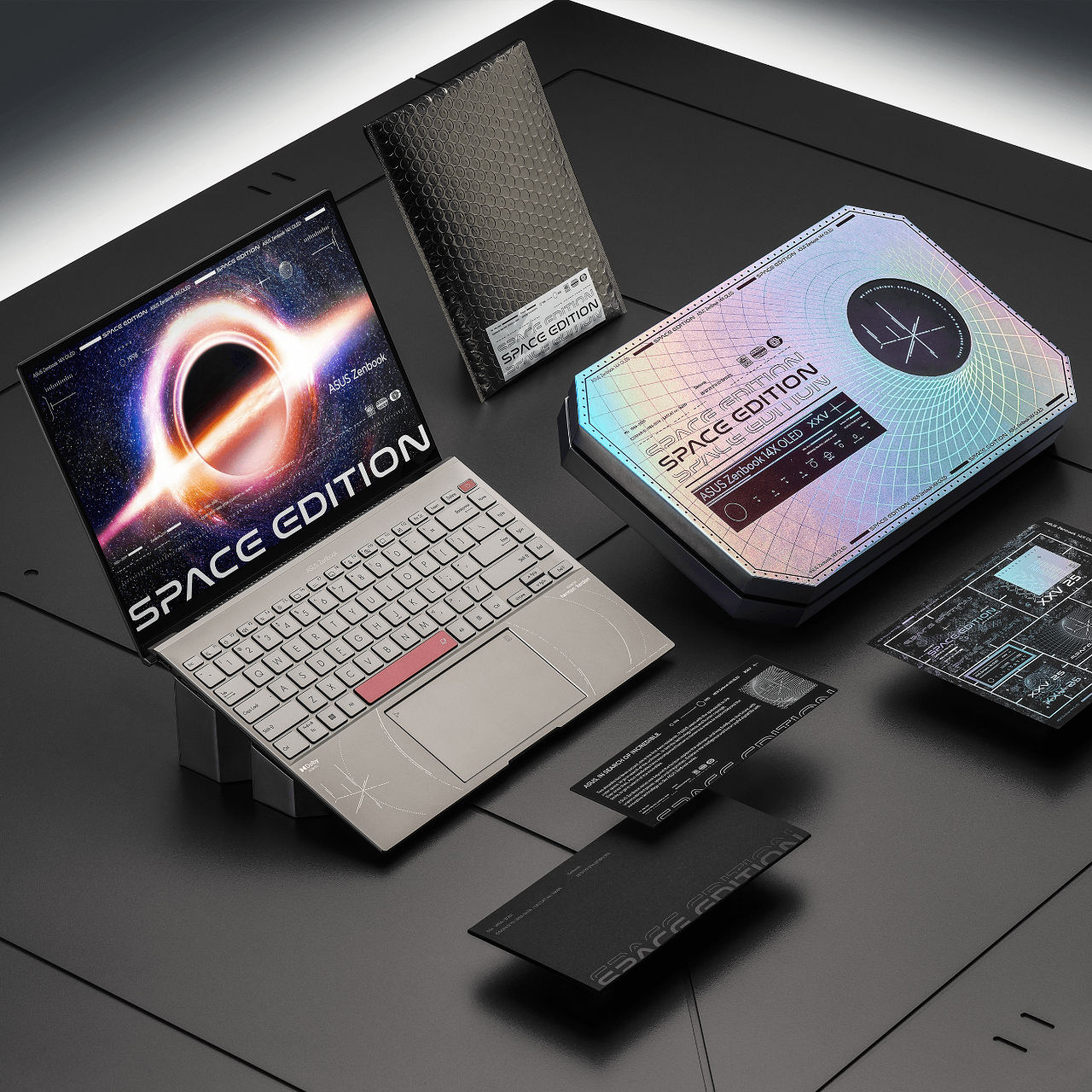 As a Zenbook OLED laptop, its biggest feature is, of course, its gorgeous 16:10 aspect ratio 2880×1800 90Hz display, squeezed inside a 14-inch super-slim bezel screen. Combined with the snappy multitasking prowess of Alder Lake, it creates the ultimate eye candy of vibrance and detail better than Tiger Lake ever could (theoretically).
Aside from the numpad-transforming touchpad, the small LCD screen on its cover is also a nice touch. The display allows you to add your custom animation, or keep it as a notification and time bar. Much like its astro-theme layout, the Zenbook 14X OLED Space Edition is also filled to the brim with subtle references to outer space and space exploration. All in the name of the final frontier, at least two of the company's laptops have already officially visited space.
3. HP Spectre X360 Missing at CES: Lenovo Yoga 9i (14-inch version)
| | |
| --- | --- |
| CPU | Core i5 1240P (12C/16T, 4.4/3.3Ghz), Core i7 1260P (12C/16T, 4.7/3.4Ghz) |
| GPU | Intel Iris Xe Graphics (Alder Lake) |
| Memory | 8GB/16GB LPDDR5 |
| Storage | 256GB/512GB/1TB NVMe SSD |
| Display | 14-inch 16:10 FHD/2.8K/4K 60Hz 100% DCI-P3, sRGB Touchscreen |
| Battery | "Up to 20 hours"* |
| Ports | 2x Thunderbolt 4, 1x USB 3.2 Gen2, 1x USB-C 3.2 Gen2, 1x audio |
| Connectivity | Wifi 6E, Bluetooth 5.2 |
(*rating measured by 1080p media playing non-stop)
Yeah, somehow HP didn't announce any Alder Lake updates for its 2-in-1 last CES 2022. Instead, we got Lenovo's latest Yoga 9i. Two years and still going strong as the flagship of Lenovo's 2-in-1 laptop line-up. While most of its Tiger Lake offerings have relied on updated architectures and high single-core frequency counts while being left behind in the core number department, this upcoming future Alder Lake offering ups the ante by at least several notches.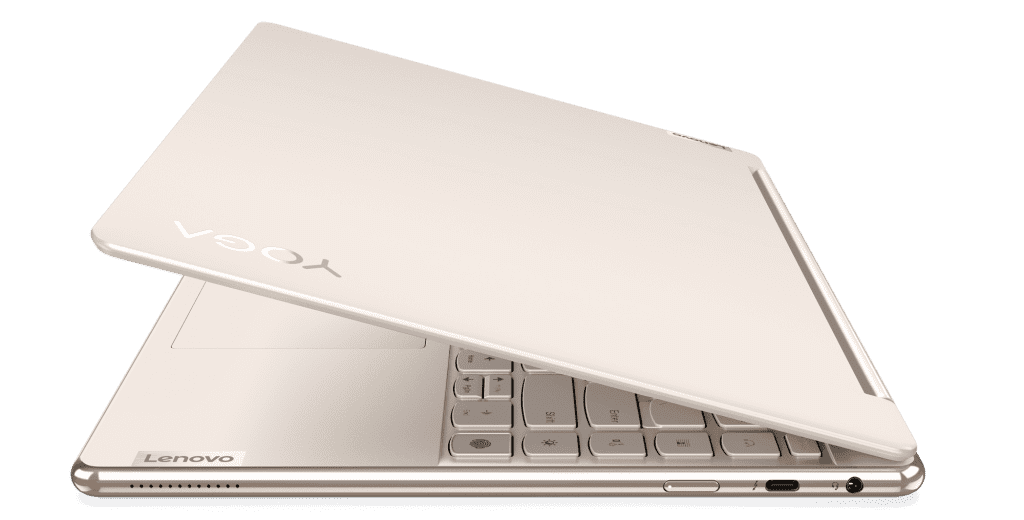 Other previous versions of the same name upgrade, this upcoming Yoga 9i will have display options that scale right up to 4K, featuring at least two different color gamut flavors depending on how high the resolution you choose. Battery life rating is a bit janky, but you can most likely expect at least six full hours of heavy productivity and multi-tasking workload before anything would seem amiss with Alder Lake's E-cores handling all the minor background stuff.
Last but not the least, is the build quality. The u-shaped keys offer that Apple-like tactile chiclet feedback. Metallic accents curve elegantly around the corners. All 2-in-1 configurations remain sturdy enough but still have that flexibility to not require too much force to shift.
4. The Most Powerful Gaming Tablet: Asus ROG Flow Z13
| | |
| --- | --- |
| CPU | Core i5 12500H (12C/16T), Core i7 12700H (14C/20T), Core i9 12900H (14C/20T) |
| GPU | Intel Iris Xe (12500H), Geforce RTX 3050 (12700H), Geforce RTX 3050 Ti (12900H) |
| Memory | 16GB LPDDR5 (directly soldered, dual-channel 8GBx2) |
| Storage | 512GB (12500H, 12700H)/1TB (12900H) NVMe SSD |
| Display | 13.4-inch 16:10 FHD 120Hz / 4K 60Hz IPS Adaptive-Sync Touchscreen* |
| Battery | 56.00Wh |
| Ports | ROG XG, 1x Thunderbolt 4, 1x USB-C 3.2 Gen2, 1x USB 2.0, 1x audio, 1x MicroSD |
| Connectivity | Wifi 6E, Bluetooth 5.2 |
(*no G-SYNC, MUX switch + Optimus support for the Core i5 12500H model)
If raw power is what's important over form and function then this next laptop is for you. For the Asus ROG Flow Z13, power is represented by a full, dedicated graphics card inside its very compact, 2-in-1 standard form factor. Okay, so Asus has ignore the form and function aspects of the ROG. It still looks good.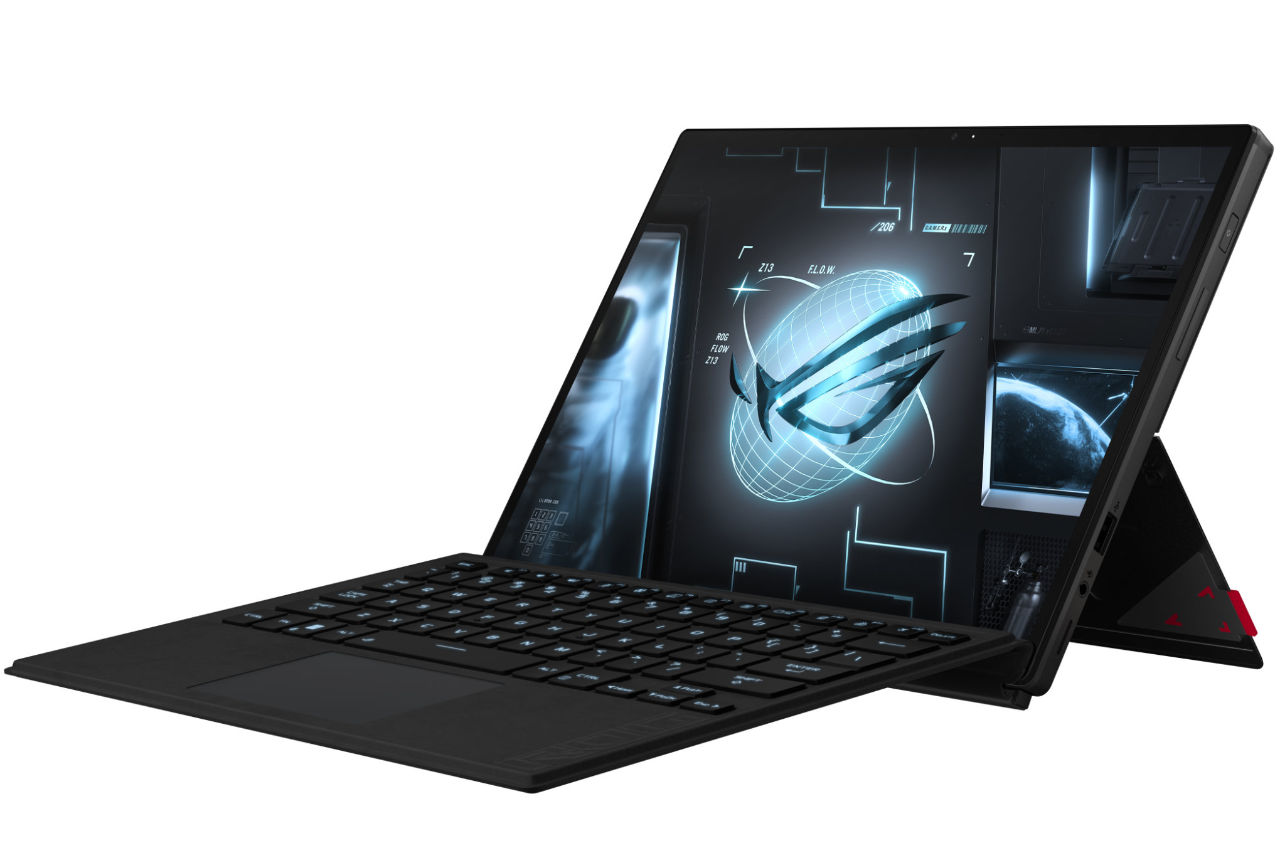 But the pairing of GPU and 12th gen Alder Lake mobile chip is the entire wow factor, really. You get a nice, premium build that is basically feels like a Microsoft Surface (fully-detachable/dockable keyboard plus a central tablet unit) plus a few Asus-exclusive perks.
The good selection of H-series Alder Lake mobile processors takes care of pretty much any heavy multitasking use case. And, the dedicated GPU featured on the Core i7 and Core i9 models can crunch that baseline triple-A 1080p gaming experience no matter if you are using a keyboard or just dotting away at its touchscreen.
That's right. Just for the Nvidia RTX GPUs alone, the Asus ROG Flow Z13 instantly earns the nickname of "the world's most powerful gaming tablet" for early 2022. Whew, almost forgot that this is an Intel Alder Lake laptop list.
5. Earliest Intel ARC Alchemist Mobile Sample: Acer Swift X16
| | |
| --- | --- |
| CPU | Core i7 12700H (14C/20T, 4.7/3.5Ghz) |
| GPU | Intel ARC Alchemist (possibly the A350M) |
| Memory | 16GB LPDDR5 |
| Storage | 2TB NVMe SSD |
| Display | 16-inch 16:10 2560×1600 60Hz IPS |
| Battery | 52.00Wh |
| Ports | 2x Thunderbolt 4, 2x USB 3.2 Gen2, 1x HDMI 2.0, 1x audio, 1x MicroSD |
| Connectivity | Wifi 6E, Bluetooth 5.2 |
Read the GPU entry again. No, that's not integrated Iris Xe. That's a whole ARC Alchemist discrete GPU inside the Acer Swift X16. Yes folks, the very first laptop that would ever grace the launch of Intel's most anticipated splash into the discrete graphics card market, is none other than this laptop model.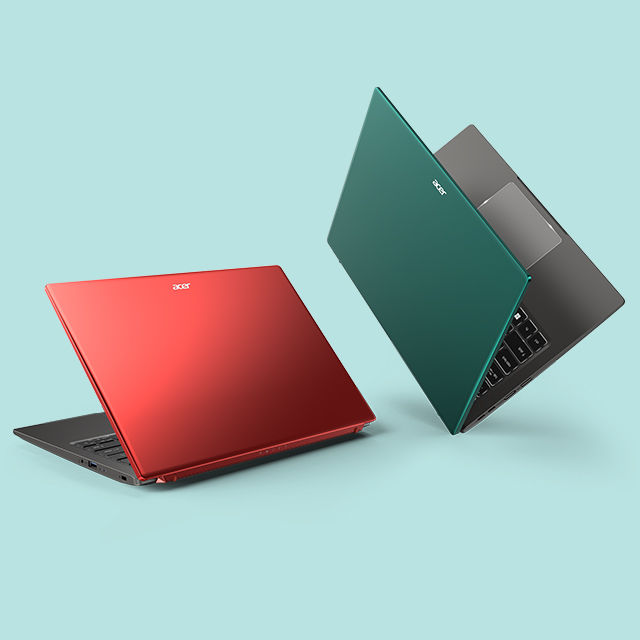 Judging from the lower-end Acer Swift X14 (which offers an RTX 3050 Ti instead), there is hope that this supposedly higher-end Acer Swift X16 would have almost RTX 3070-like performance using the Intel ARC Alchemist discrete GPU. If the ARC A350M rumors are true, however, we can probably see a smaller bump comparatively.
Unfortunately, we still don't have much information on this particular model of the updated Acer Swift line. You can at least check the lower-end ones if you need to confirm whether it would still retain the same simple, efficient, feel and usage of previous versions.
The following entries from Lenovo and ASUS are not your typical laptops or convertible tablets. These are bold and innovative designs that challenge the convention. Those who dare to be different would definitely consider them but if you would rather not stand out or prefers safer options, look elsewhere.
6. Expanding Laptop Boundaries: Lenovo Thinkpad Plus Gen 3, Asus Zenbook Fold 17 OLED
Thinkpad Plus Gen 3
Zenbook Fold 17 OLED
CPU
Core i7 12700H (14C/20T)
Core i7 1250U (10C/12T)
GPU
Intel Iris Xe Graphics
Intel Iris Xe Graphics
Memory
32GB LPDDR5
16GB LPDDR5
Storage
1TB NVMe SSD
1TB NVMe SSD
Display
17.3-inch 21:10 3072×1440 120Hz, 8-inch 800×1280 touchscreen
17.3-inch 4:3 2560×1920 60Hz FOLED 100% DCI-P3
Battery
69.00Wh
75.00Wh
Ports
Thunderbolt 4, 2x USB 3.2 Gen2, 1x USB-C, 1x HDMI, 1x audio
2x Thunderbolt 4, 1x audio
Connectivity
Wifi 6E, Bluetooth 5.2
Lastly, we have two Alder Lake mobile offerings that are cut above the rest in terms of innovation.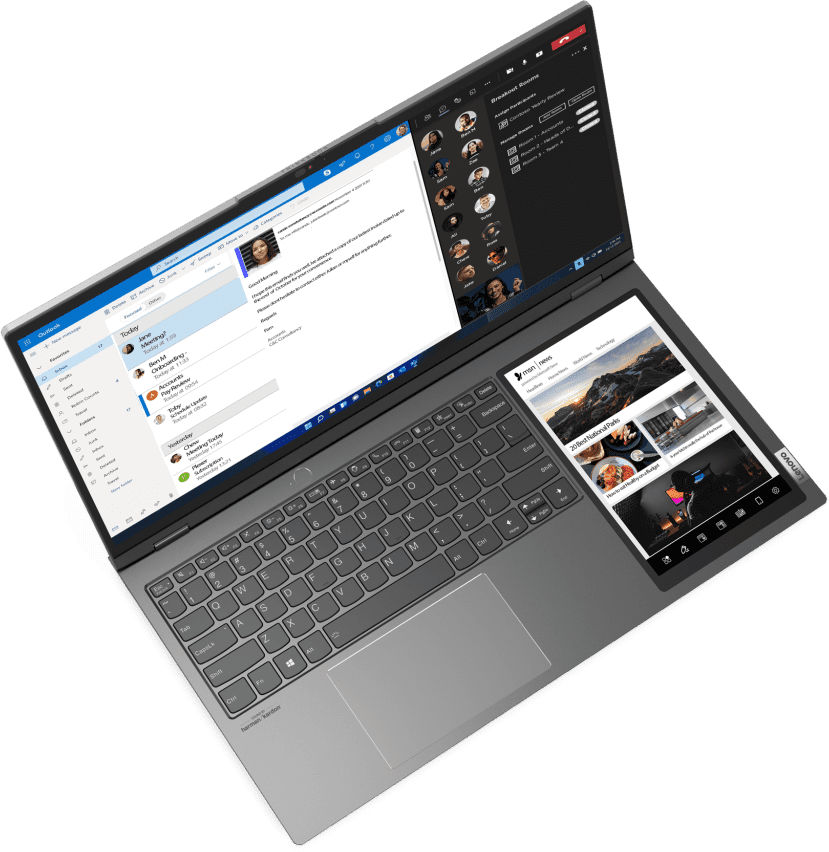 The first, Lenovo's Thinkpad Plus Gen 3, sports one of the rarest aspect ratios in laptops: a true, bonafide ultra-wide 1440p display. In the history of powerful all-purpose laptops since the year 2000, there has only been a few times when this aspect ratio was challenged. This certain weird oddity in 2012 usually comes to mind. But more recently, it was during the release of the Acer Predator 21X, a monstrous gaming laptop in 2017 sporting a design that you can probably only imagine in sci-fi movies.
In addition to the ultrawide screen, this Alder Lake laptop also has a supporting 800×1280 touchscreen on the side, for various touch-convenient features at your disposal.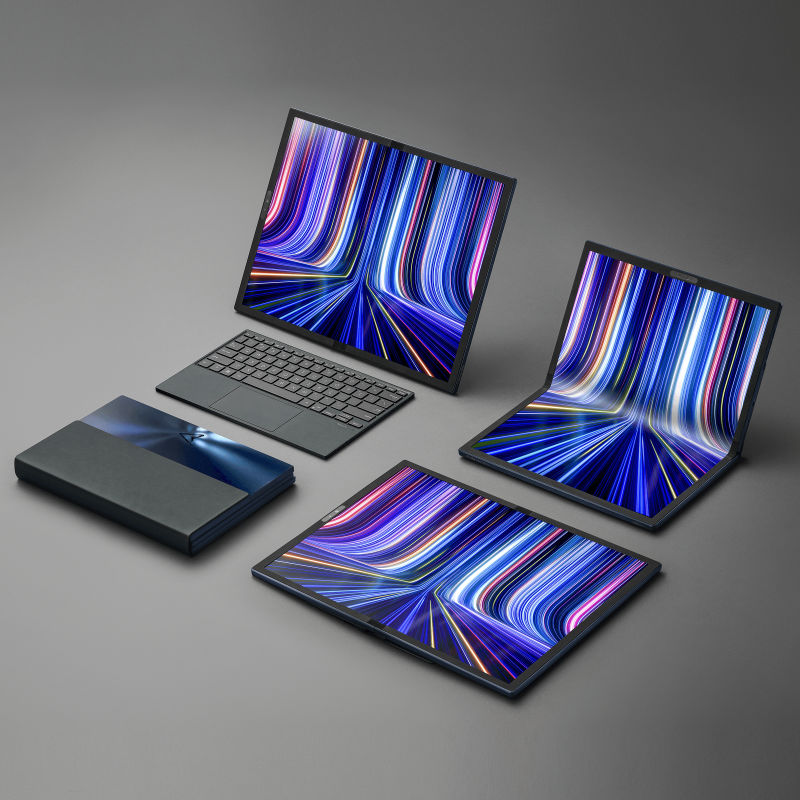 As for the Asus Zenbook Fold 17 OLED, it teeters at the edge of what we can consider practical for OLED's screen folding capabilities. Yes, once again the entire laptop is a touchscreen. But you can conveniently dock a keyboard this time for standard use. During times when screen estate is the higher priority, you can simply unfold the entire laptop, and use it as a big 4:3 screen. With a detachable keyboard, this is essentially a full screen desktop. Asus even suggests several different modes for users to optimize this wild and wacky configuration even further. And, if you must know, there are altogether 6 different modes, two of which are laptop modes (with on screen virtual keyboard or with physical keyboard) and two of which are tablet modes (flat or book), a more common PC mode and a quirky extended mode with the screen sat on the desk in laptop mode used with the detached keyboard.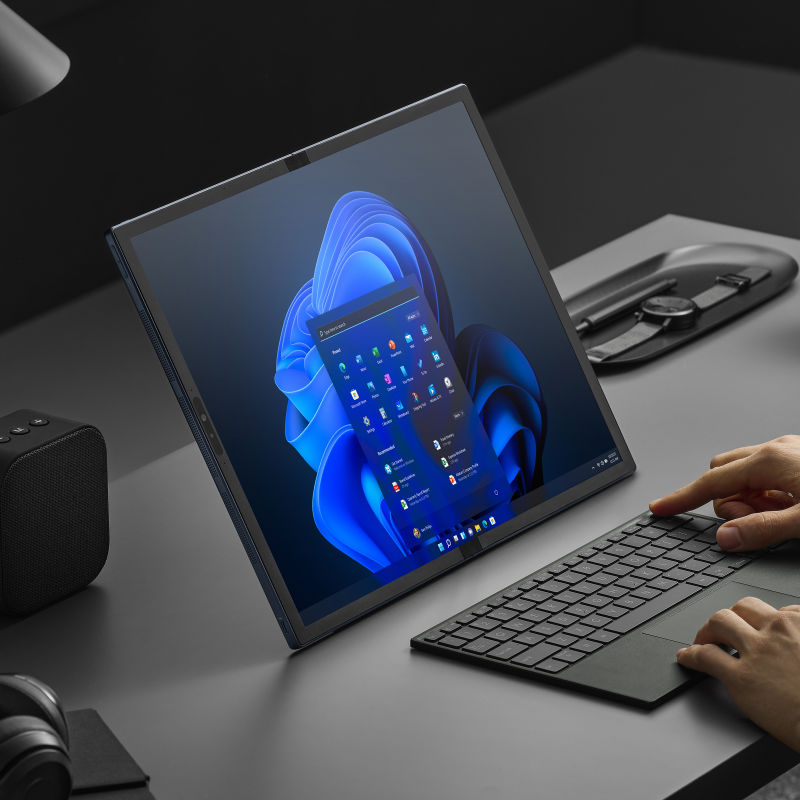 Search Intel 12th Gen Laptop on Amazon