OLED panels are nothing short of astounding. Brilliant colours, high refresh rates, deep blacks and amazing brightness, you see them on high-end smartphones. Now, you can get them on laptops too. With ASUS leading the way, you will also find OLED displays on laptops from Dell and Samsung. Here is our round-up of the best laptops with OLED display.
Our best laptops with OLED list is powered by 12th generation Intel Core i7 processors from the H and P series. to better understand the differences between these processors, go to Which Intel Core i7 Processor is the Best. There, you will find performance comparison between Intel Core i7-12700H and Intel Core i7-1260P. Based on the brief processor specifications below, you can see that the Intel Core i7-12700H has the upper hand here with more cores and cache memory. However, more cores means more power is required which will have an impact on the battery life of the laptop. This is evident in the power ratings with Intel Core i7-1260P fairing better with base power of 28W and turbo power of 64W. Intel Core i7-12700H almost double those figures when it comes to power consumption.
Intel® Core™ i7-12700H processor
14-core (6 performance cores, 8 efficient cores, 20 threads)
2.3 GHz / 4.7 GHz
24 MB cache
Base power: 45W / Turbo Power: 115W
Intel® Core™ i7-1260P Processor
12-core (4 performance cores, 8 efficient cores. 16 threads)
2.1 GHz / 4.7 GHz
18 MB cache
Base power: 28W / Turbo Power: 64W
Now that you know what is powering our laptops, let's take a look at our favourites.
Search Intel Core i7 Laptops on Amazon
1. ASUS ZenBook 14X UX5401ZAS 14-inch Laptop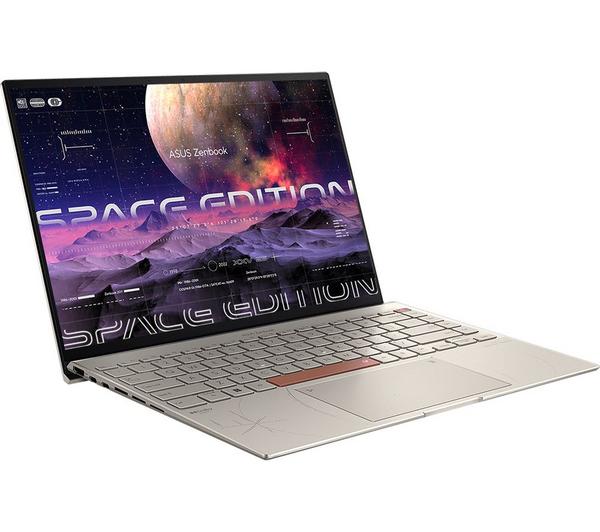 There are two Zenbook 14s here, the standard 14 and the 14X. This is the higher model with a powerful H series processor. It is also an ultraportable laptop with a super slim chassis with plenty of stylish designs on offer. That OLED touchscreen packs 2.8K resolution or 2880 x 1800 pixels. The panel is capable of 90Hz refresh rate, 550nits maximum brightness, 0.2ms response time and 100% DCI-P3 colour coverage. It is even Pantone validated and certified VESA DisplayHDR 500 True Black. There is no display we would rather be with when stuck in a long commute.
Speaking of long commutes, with up to 10 hours of battery life on a charge, you won't have to worry about charging it either. There is even a monochrome 3.5-inch OLED display on the lid, a rather gimmicky but customisable display. As a bonus, a stylus is included, making this 1.4kg ultra light and 15.9mm ultra thin laptop that meets military grade standards even more appealing. In case you are wondering, the Space Edition is ASUS's way of commemorating 25 years of ASUS laptops in space with hidden morse codes and space motifs dawning the titanium plated backplate and palm rest.
Intel® Core™ i7-12700H Processor

RAM:

16 GB / Storage: 1 TB SSD

14-inch 2.8K OLED touchscreen 16:10 aspect ratio 90HZ 550nits 0.2ms response time 100% DCI-P3

Battery life:

Up to 10 hours

Includes stylus
2. ASUS Zenbook Pro 14 Duo UX8402ZA 14.5-inch Laptop
It has not one but two screens although only one of them is an OLED panel. Which one? The main 14.5-inch display of course. Not only is it packed to the brim with pixels as 2.8K or 2880 x 1800, it is also a touchscreen, has a high 120Hz refresh rate, is compatible with stylus and capable of a maximum brightness of 550 nits. At 16:10 aspect ratio, it is also productivity friendly and great for browsing the web. As for the second screen, dubbed the ScreenPad, it doubles up as a huge touchpad with contextual options.
Based on supported apps or by using ASUS's custom app, the ScreenPad will display relevant options much like the tiny little Touch Bar on the MacBook Pro 13. While Apple has decided to do away with this in MacBook Pro 14 and 16, ASUS made it into a huge 12.7-inch touchscreen based on IPS LCD panel with again 2.8K resolution (2880 x 864 pixels). There is of course a conventional touch pad but this is to the right of the keyboard. Keep the base slim and the keyboard right up the edge means you can't really type with the device on your lap as there is no palm rest. It would be awkward as your hands would have to float.
Still, the laptop is powered by a high-end Intel Core i7-12700H processor with generous 16GB memory and 512GB SSD storage. Even with the powerful processor and dual OLED display, it still manages up to 9.5 hours of battery life. The only thing missing is a discrete graphics adapter, relying instead on Intel Iris Xe embedded graphics.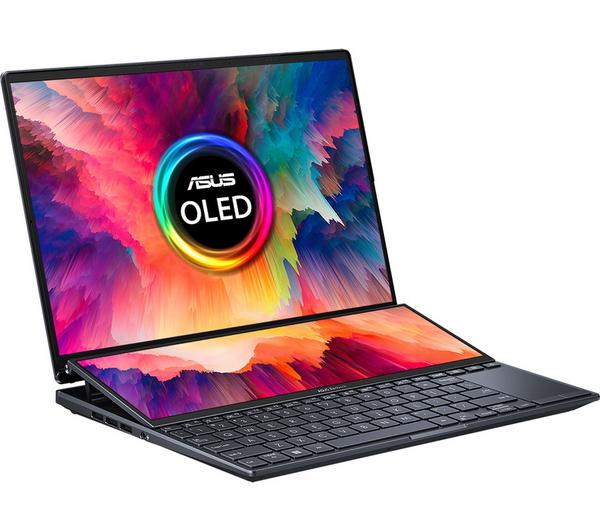 Intel® Core™ i7-12700H Processor

RAM:

16 GB / Storage: 512 GB SSD

Graphics:

Intel® Iris® Xe

14.5-inch Main screen: 2.8K 2880 x 1800p touchscreen OLED 550nits brightness 16:10 120Hz
12.7-inch ScreenPad Plus: 2.8K 2880 x 864p touchscreen IPS LCD 500nits brightness

Battery life:

Up to 9.5 hours

Includes stylus
3. DELL XPS 13 Plus 13.4-inch Laptop
If you love radical designs and super sleek all screen displays, the Dell XPS 13 Plus will blow you away with its right up to the edge display and keyboard. It also features a borderless touchpad and capacitive touch button-less function keys. It weights only 1.23kg almost as light as the Samsung Galaxy Book2 Pro but measures 15.28mm thin. The chassis is made from CNC machined aluminium and it exudes luxury and modernity. But the biggest draw to us the undoubtedly the 3.5K Ultra HD InfinityEdge OLED display. Not only does it pack 3456 x 2160 pixels, it also supports touch and at 13.4-inch it looks every inch the premium laptop that Dell is aiming for. The only thing holding it back is its poor battery life, the lowest among the laptops featured here, only up to 7 hours.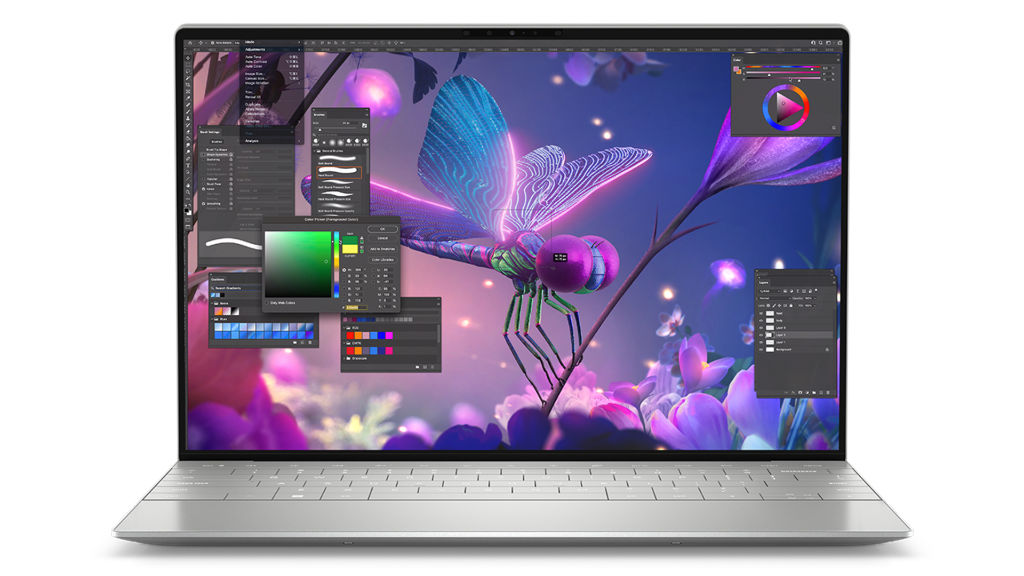 Intel® Core™ i7-1260P Processor

RAM:

16 GB / Storage: 1 TB SSD

3.5K OLED touchscreen

Battery life:

Up to 7 hours
Search Laptops with OLED display on Amazon
4. SAMSUNG Galaxy Book2 Pro 15.6-inch Laptop
Samsung's Galaxy Book2 Pro range comes in two sizes, 13.3-inch and this 15.6-inch. There is also the Galaxy Book2 Pro 360 with 2-in-1 convertible profile also with the same display size options. How does it differ from the standard Galaxy Book2? The Super AMOLED display. Here, you are paying a much brighter and more vibrant image and as we like to think, Samsung's superior design and quality.
Available in white or black, the laptop is super thin and ultra light. It's a pity that display carries nothing more than Full HD 1920 x 1080 pixel resolution when other laptops here offers more. Another outstanding feature is the extra SSD slot onboard, that can support up to 1TB SSD module. But perhaps the biggest selling points are that the laptop weighs only 1.11kg and measures 11.7mm thin. Battery life on a full charge is reported to be up to 21 hours on video playback. It has to be said that the Pro 15.6-inch model comes with a full size backlit keyboard with Numeric keypad.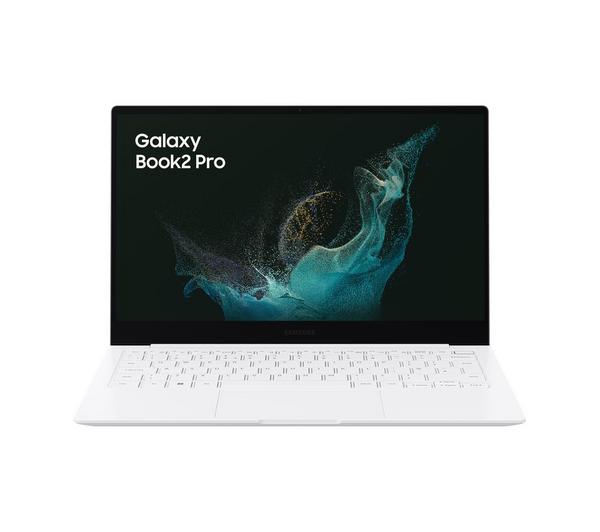 Intel® Core™ i7-1260P Processor

RAM:

16 GB / Storage: 512 GB SSD

15.6-inch Full HD screen SuperAMOLED

up to 21 hours on video playback.
5. ASUS Zenbook 14 UX3402ZA 14-inch Laptop
Like the 14-inch display on the Zenbook 14X, you can get the same panel here with the Zenbook 14. While the 14X comes with H-series processor, this ultra portable relies on an energy efficient P-series processor instead. This allows ASUS to make the laptop even lighter at 1.39kg and slim at 16.9mm. The Intel Core i7-1260P is by no means a slouch, together with 16GB memory and 1TB storage, it will get the job done. And, at an even lower price compared to the 14X, what is not to like. If you are not one for fancy designs or extra monochrome display on the lid but loves a good 14-inch 2.8K OLED touchscreen then save yourself some money and get the ASUS Zenbook 14.
ASUS claims that the battery will last up to 18 hours and that it supports quick charging with a 75Wh long lasting battery, but in actual use, this is more like 10 to 11 hours depending on the application you are running.
A rather cool feature of the ASUS Zenbook which is also featured in other ASUS laptops here is the Ergo Lift hinge. Not only does it raise the keyboard to a comfortable typing angle, it can also unfold flat on the table so you can share your screen with others.
Intel® Core™ i7-1260P Processor

RAM:

16 GB / Storage: 1 TB SSD

Graphics:

Intel® Iris® Xe

2.8K OLED touchscreen Ultra HD 2880 x 1800 90Hz 0.2ms response rate 16:10 aspect ratio

Battery life:

Up to 10 hours
6. ASUS ProArt Studiobook 16 H7600ZM 16-inch Laptop
This is by no doubt a hefty machine. Weighing in a nearly 2kg (1.95kg) and measuring 18.9mm thin, it is definitely not a laptop you want to be seen lugging around. Still, it targets creators who want that extra power. In fact, it can even pass as a gaming machine with its discrete NVIDIA GeForce RTX 3060 graphics with 6GB dedicated graphic memory. Powered by H-series Intel Core i7-12700H processor, it has 16GB memory and a huge 1TB SSD storage. But the main event is ultimately that 16-inch 4K Ultra HD OLED display.
It may not support touch but the ProArt Studiobook 16's display is capable of 550nits peak brightness, 0.2ms quick response time and 100% DCI-P3 coverage. To keep creators happy, it is Calman and PANTON validated with VESA certified HDR True Black 500 but only manages 60 Hz refresh rate. While there are some nice touches like the built-in dial controls that works with major editing software, fast SD Express 7.0 card slot and ProArt Creator Hub dashboard that you can use to dial up the performance and change its settings to suit different tasks. Plus, instead of two buttons, there are three under the touchpad, great for 3D designers who can use this to pan, rotate or orbit the design.
A 3.2K (3200 by 2000) resolution panel capable of 120Hz refresh rate is also available for better motion clarity and when your work requires you to edit videos.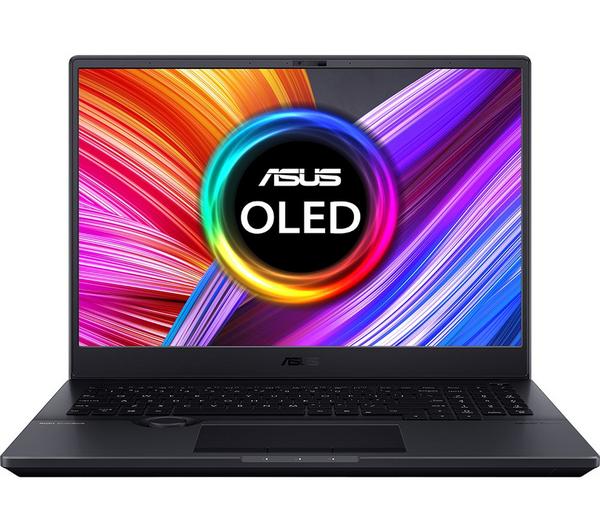 Intel® Core™ i7-12700H Processor

RAM:

16 GB / Storage: 1 TB SSD

Graphics:

NVIDIA GeForce RTX 3060 6 GB

4K Ultra HD 3840 x 2400p OLED screen

Battery life:

Up to 10 hours