Launched in September 2020, the Galaxy Tab A7 is not a 7-inch tablet as its name might suggest but a full 10.4-inch device to rival all the budget tablets out there. It has all the hallmarks of a modern tablet; small even bezels, display with rounded corners and rear and front cameras that actually work.
Samsung Galaxy Tab A7 2020 Review
Where does the Galaxy Tab A7 placed amongst Samsung's 10-inch tablet? It is actually at the bottom of the product portfolio in terms of price making I the most affordable (not considering the 8-inc Samsung Galaxy Tab A8). This is followed by Samsung Galaxy Tab S6 Lite, Samsung Galaxy Tab S5e and Samsung Galaxy Tab S7 and S7+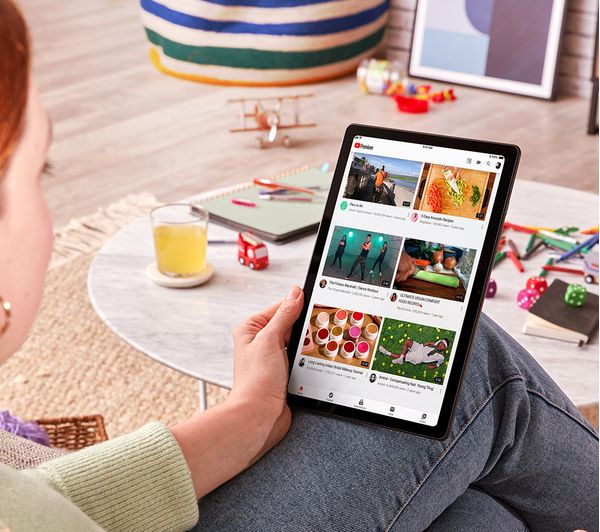 1. Great for Entertainment
That vivid 10.4-inch display packs WUXGA+ resolution or 2000 x 1200 pixel resolution, plenty for work, entertainment and play. Together with quad firing stereo speakers that support Dolby Atmos, you can enjoy movies, TV shows and games with immersive audio. Surround sound effects that will bring everything you watch of play to life. The sound is pretty impressive and the image on screen offers plenty of detail and vivid colour. However, the panel does not perform well under harsh light especially when outdoor. One would struggle to see what is on the screen. It works fine indoor and under cover and supports dark mode too.
2. Slim, Stylish and Light easy to pack away
We already mentioned that rounded corners on the display and the even narrow bezels (what Samsung calls symmetric bezel). That display and bezels are wrapped in a stylish all metal chassis measuring no more than 7mm slim. It is also available in three different colours; dark grey, silver and gold. It is also worth noting that the tablet weights just 476 grams.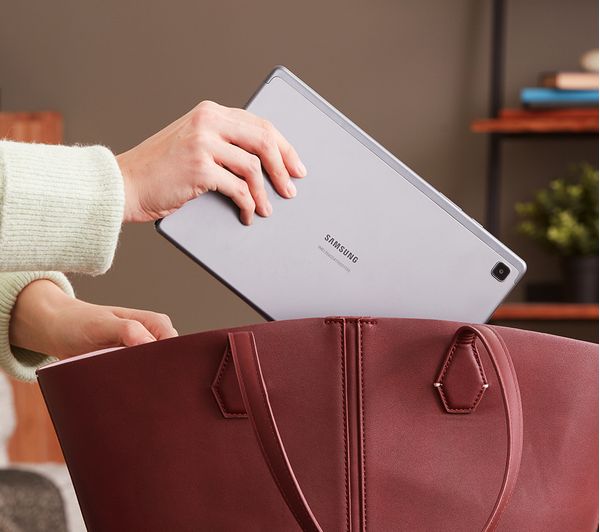 3. Processing Power, Memory and Storage
Apart from the display, the three most important specifications of a tablet are the chip, the amount of memory and storage. Thankfully, the Galaxy Tab A7 got all that covered. Powered by Qualcomm SM6115 Processor (more commonly known as Snapdragon 662, an 11nm Octa-Core processor clocking in at 1.8GHz, it has four 2.0GHz Kryo 260 Gold performance cores and four 1.8GHz Kryo 260 Silver efficient cores. Couple with 3GB of RAM memory, it is enough to take on daily tasks without a moments hesitation. As for storage, the tablet comes with 32GB onboard storage with microSD card slot that takes up to 1TB micro SD card. Mid-range to premium tablets come with 64GB and 128GB respectively with more expensive models carrying up to 1TB or 2TB onboard storage.
4. Battery to power you through the day
Fast charging is the order of the day, to quickly pick up the 7040mAh capacity battery that can be charged with a 15W Fast Charger to bring it back up to 100% quickly. Unfortunately , the 15W AFC (Adaptive Fast Charging) charger is sold separately. Once fully charge, it will last for a full days use with up to 10 hours of more depending on what you do. This is pretty standard and one would expect the fast charger to be included by default but it is not.
5. Cameras that doesn't quite live up to our expectation
Granted that this is an entry level tablet, but Samsung could have at least throw in an LED flash or a secondary TOF camera for better focus. The main camera is based on an 8MP AutoFocus sensor while the front camera has a 5MP sensor. Both are your standard cameras and capture sub-par quality images. Not one to use the tablet to take any type of photos so not fussed. Only interesting in making video calls and the front facing camera takes decent portrait photos and videos.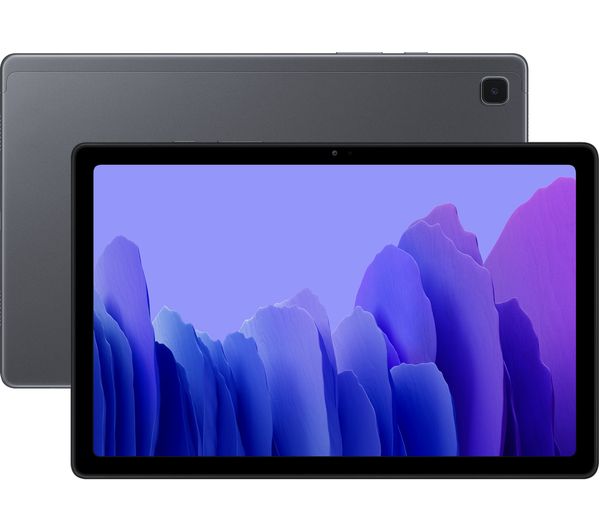 Other connectivity features and limitation
If you have a other Samsung devices i.e. a Samsung smartphone, you can take advantage of the syncing application to bring notifications, calls and text from the smartphone. It will even support Auto Hotspot when you are not within a WiFi range to keep itself connected. That is again, if you have a compatible Galaxy smartphones. Samsung is also moving towards the direction of Apple's iCloud sharing making it easier to share photos, reminders, notes and calendar items with other family members.
There is a limitation that we have to mention here. While it supports microSD card via the onboard microSD card slot for extra storage up to 1TB, this is limited to data only. You cannot install apps on the storage. Move your videos, images and other data that takes up space there instead especially those high resolution videos and music,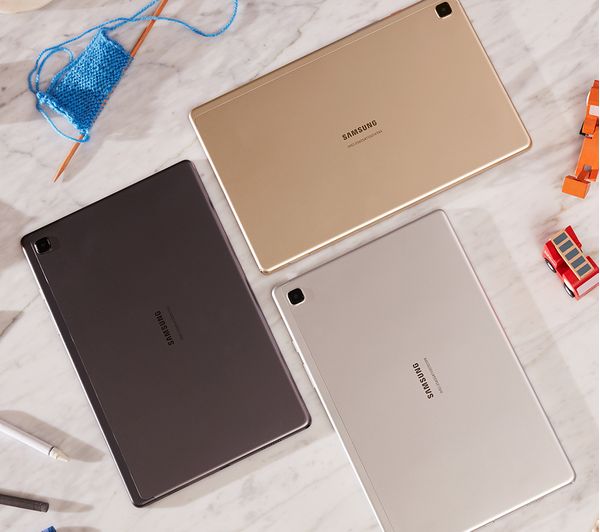 Alternatives to Galaxy Tab A7: Rival devices from Amazon, Huawei and Lenovo
Even with its budget price tag, it is still more expensive that tablets from no frill brands and Amazon's own Fire HD 10. The difference here is you have the assurance from Samsungs well established reputation and a long line of proven devices to back that.
A direct competitor to the Galaxy Tab A7 is Huawei's MatePad 10.4-inch. It has the same modern design and 10.4-inch wide angle display with rounded corners wrapped in tiny 7.9mm bezels. Powered by Kirin 810, it also comes with 3GB RAM and 32GB storage with option to choose a 4GB RAM and 64GB storage option if you need more memory and storage. The only caveat here is, you do not have access to Google Play Store and Google Mobile Services but Huawei's own versions, the Huawei AppGallery and Petal Search. There is a utility called Huawei Phone Clone to bring the apps you like from another Android device with GMS access. If you can overlook that, you get 2K FullView panel, quad-speakers pumping out 3D stereo tuned by Harman Kardon and large 7250mAh battery for 12 hours of use watching videos. Another bonus is the tablet supports M-pen for stylus input, something that the Galaxy Tab A7 does not do.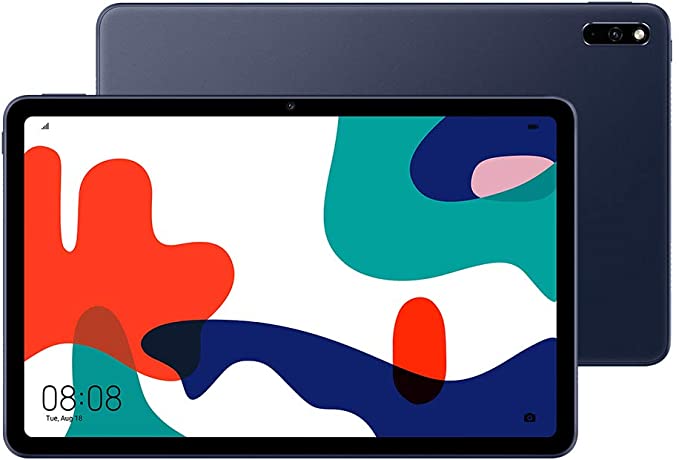 Huawei MatePad T10 Open View tablet with 9.7-inch (1280 x 800) and Lenovo M10 2nd Gen with 10.3-inch display are your cheaper options in the budget segment. The design of the Huawei MatePad T10 Open View is a little dated and is still offered with a starting storage of 16GB moving to 32GB for a small top up. However, you will lose access to Google Mobile Services and the only way to bring those app on the tablet is via Huawei Phone Clone. You can also pick up the MatePad T10s with the difference being a 10.1-inch display at 1920 x 1200 pixels. Both powered by Huawei Kirin 710A chip.
Finally, the Lenovo M10 Plus 2nd Gen. The tablet sits between the Huawei MatePad T10 and Samsung Galaxy Tab A7 in terms of price. That 10.3-inch panel packs FullHD+ resolution at 1920 x 1200. It is flanked by a pair of Dolby Atmos speakers for surround sound and is wrapped in metal back cover with a tiny bezels measuring 4.6mm width. The tablet weighs 460 grams and measures only 8.15mm thin and is powered by Octa-Core 2.3GHz processor with up to 9 hours battery life on a full charge.