When something better, faster, easier to use and smaller comes along, you know it's time to switch. That something in this case is USB Type-C. It's now the only type of port supported on MacBook 12-inch
and new generation MacBook Pro and MacBook Pro with Touch Bar.
Naturally and progressively, tech companies are bringing out new storage devices that will take advantage of this faster and easier to use interface. No 'right way up' or fits any which way is already a plus compared to conventional USB ports. Smaller and more compact size mean you can make gadgets even slimmer and portable using USB Type-C. Finally, being able to take advantage of newer technology and faster transfer rate means you do not have to wait around to get the job done.
Why a USB Type-C Flash Drive
You are probably asking, why would one still need a flash drive when there is cloud storage and huge local hard disks and solid state drives on modern laptops. The idea that you can physically transferred and backed up all your important files to a flash drive instead of waiting to be connected or waiting to go back to base to Time Machine . It is also a quick way of transferring big files, collection of photos and videos quickly to another machine. To summaries, the Flash Drive is still relevant today in the following scenario:
Backup documents, files and media when you are working offline
Transfer video, photos, music, movies, TV shows or large amount of files quickly without a network
Share files securely and restrict access to those who physically have the drive
To transfer or backup files, photos, music and videos to or from smartphones and tablets with the USB Type-C port and to free up space on mobile devices
Most Type-C flash drives also come with conventional USB port allowing you to move files between the desktop and laptop, tablet or smartphone.
Top 5 Best USB Type-C Flash Drives
In this article we take a look at affordable Type-C gadgets you can buy in the form of flash drives to start taking advantage of those time ports you find on either side of your MacBook or MacBook Pro.
Kingston Digital Data Traveler Micro Duo USB 3C Flash Drive (16/32/64/128GB) –

COMPACT, BIGGER STORAGE

Silicon Power Type C Swivel Dual Flash Drive USB3.0 (32/64GB) –

SWIVEL 

Patriot Stellar-C Type-C/USB3.1 Flash Drive (32GB/64GB) –

 COMPACT, SWIVEL

SanDisk Ultra Dual Drive m3.0 (16/32/64/128GB) –

COMPACT, BIGGER STORAGE, SLIDE-OUT

Samsung USB Type-C/USB3.1 Flash Drive (64/128GB) –

BIGGER STORAGE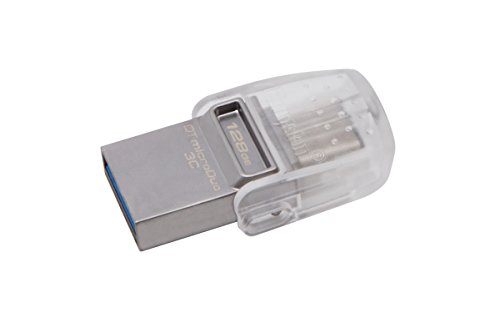 DT Micro Duo 3C works with newer USB Type-C devices such as smartphones and tablets and is also compatible with USB Type-A Ports on existing USB host devices.

Store more – extra storage for the latest smartphones, tablets, PC and Mac computers with Type-C Ports.

Fast – USB 3.1 performance for speeds up to 100MB/s and 15MB/s write – so you're not waiting for content-rich files to transfer
---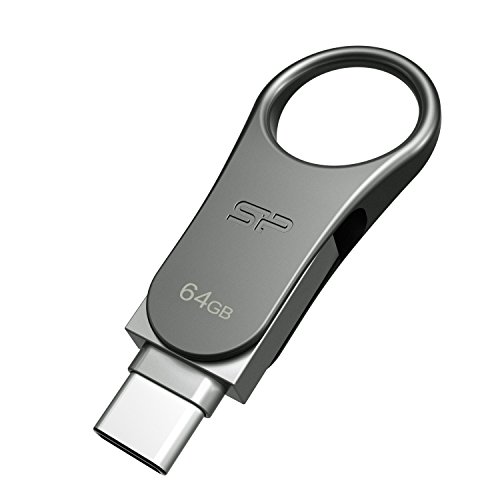 Dual interface of USB Type-C and standard USB Type-A 3.0 Ports; ideal for your Type-C enabled devices (smartphones, tablets, and new MacBook)

360 Degree swivel cap to protect the connector and to attach to the key chains

Easy to use: Plug & play, No drivers required Exclusive free-download file management app "SP file Explorer" for automatic file categorization and one-touch backup function
---
High-speed USB Type-C/USB 3.1 flash drive for fast data transfer of up to 150MB/s
Compatible with latest USB Type-C devices including mobile phones, tablets, laptops and more

Reliability built to last: Water, Temperature, X-Ray, Shock and Magnetic Proof
---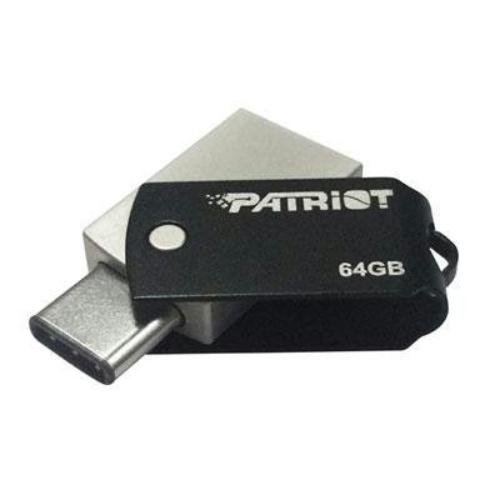 Dual connector: USB 3.1 Type-A "regular USB connector" and Type-C
Fast speed, up to 110mb/s transfer

All metal construction with k

ey string provided for extra portability

Driverless support for most operating system

Portable and light weight (5 grams)
The flash drive for USB Type-C and Type-A

Easily transfer files between smartphones, tablets and computers
---
TYPE-B (Micro USB)
Don't mistaken USB Type-C with the micro USB Micro-B. The later is non-reversible so can only connect one way and is more commonly found on Android devices, both tablet and smartphones.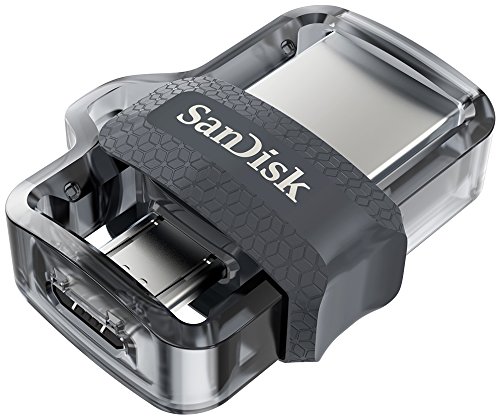 Free up space on your OTG-enabled Android phone

Back up your mobile photos, videos and contacts

Retractable design with dual micro-USB and USB 3.0 connectors

High-speed USB 3.0 performance with up to 150MB/s file transfer from drive to computer

SanDisk Memory Zone application (available on Google Play) lets you easily manage your photos and videos
---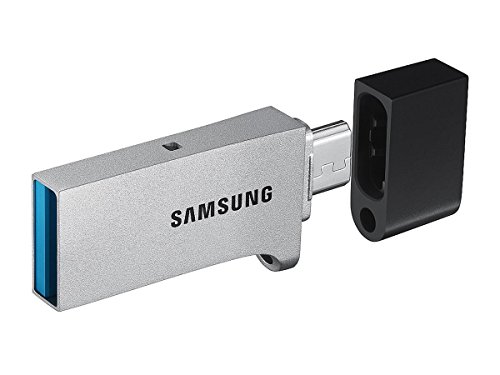 Includes both micro (Type B) and standard USB connection

Slim, Sophisticated Metallic Design

NAND Flash Technology

Water proof, Shock proof, magnet proof, temp proof, and X-ray proof with a 5-year warranty
---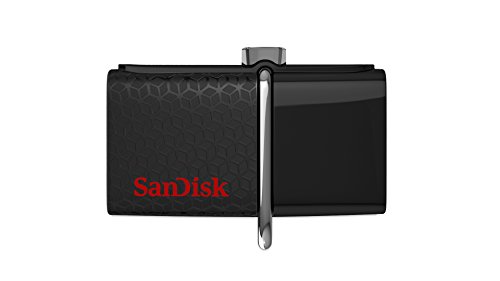 The flash drive for your OTG Android phone

USB 3.0 and microUSB Connectors

Super-fast transfer speeds from drive to computer

SanDisk Memory Zone app manages files
---