It's not a rumor anymore, and it's not even just leaked demos at this point. Windows 11 is official. And, it is coming very soon. Much sooner than you think. Weird system requirements aside, people generally are still positive about the replacement for Windows 10, in part thanks to the leaks and early reviews being generally positive by reviewers and bloggers alike.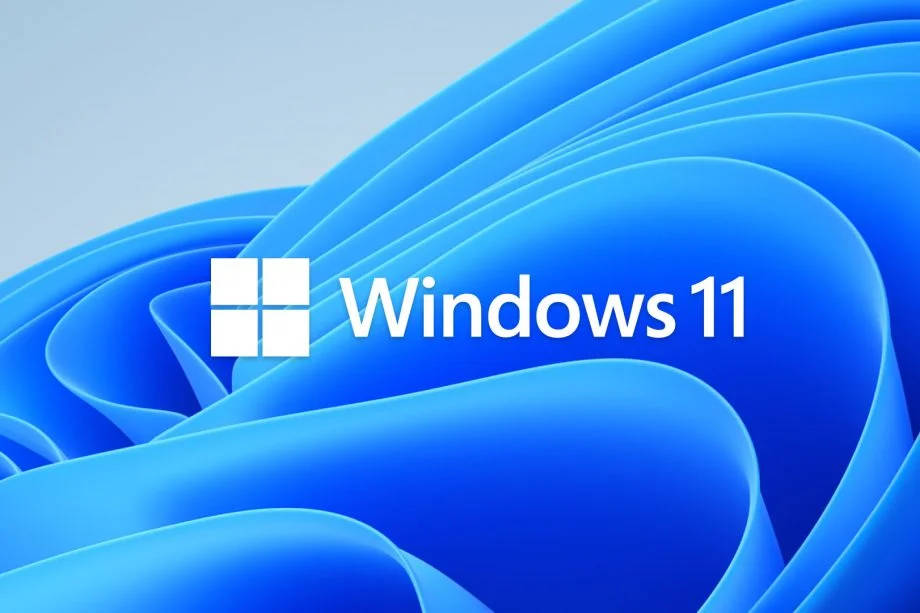 What can you expect from the new Windows 11
As for things to look out for, there is, of course, the fresh new UI (user interface), including some rather innovative holdovers from the now-discontinued Windows 10X. But even more exciting than that, are the exclusive features unique to this major Windows update.
Forget about touchscreen optimization, and forget about Microsoft Teams being accessible via taskbar; here's what you should really be excited about for Windows 11: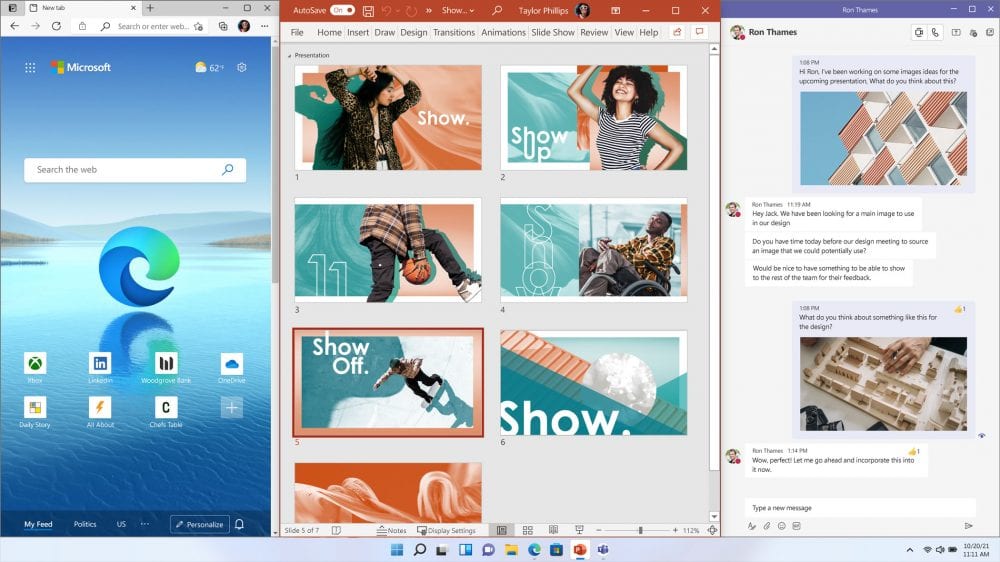 RELATED:
1. Snap Layouts
Probably the most basic of the Windows 11 features to be discovered in the leaked version. Snap layouts are well, snapped window layouts. These are window arrangement patterns that can be instantly and automatically set up called up in order to more effectively use multiple apps in one go.
There are six basic options that you can choose from, they are:
Two-page – splits equally in two
Three-page – splits equally in three
Four-page – splits equally in for
Main-page-sub-page – bigger left page for a smaller, less prominent right page
Main-page-two-sub-page (landscape) – big left page, remaining right part split in two
Main-page-two-sub-page (vertical) – big center page, smaller pages on both sides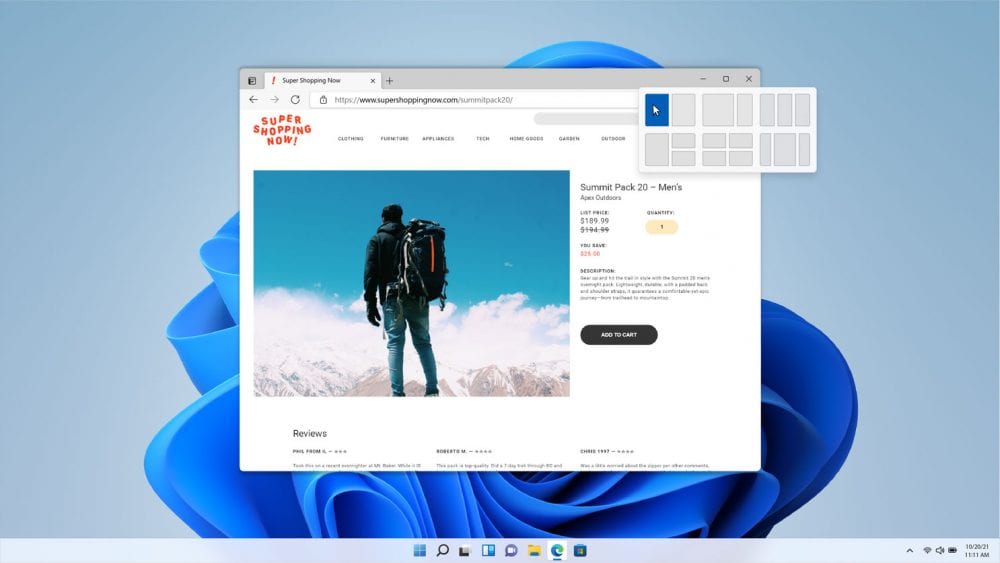 Extending this Snaps feature is the Snap Groups button in the taskbar. It immediately brings you back to the last task you were doing after responding to a call or message. A nifty option probably more suited to mobile devices, but nonetheless a welcome QoL convenience.
Finally, the Snaps feature also extends when docking your device on multiple systems. For instance, when you plug a new device on a specific monitor, the last windows used on the last device plugged will automatically minimize. This significantly saves users the trouble of reorienting windows that might have been "disturbed" out of their proper resolution alignments when the display hardware was connected/reconnected.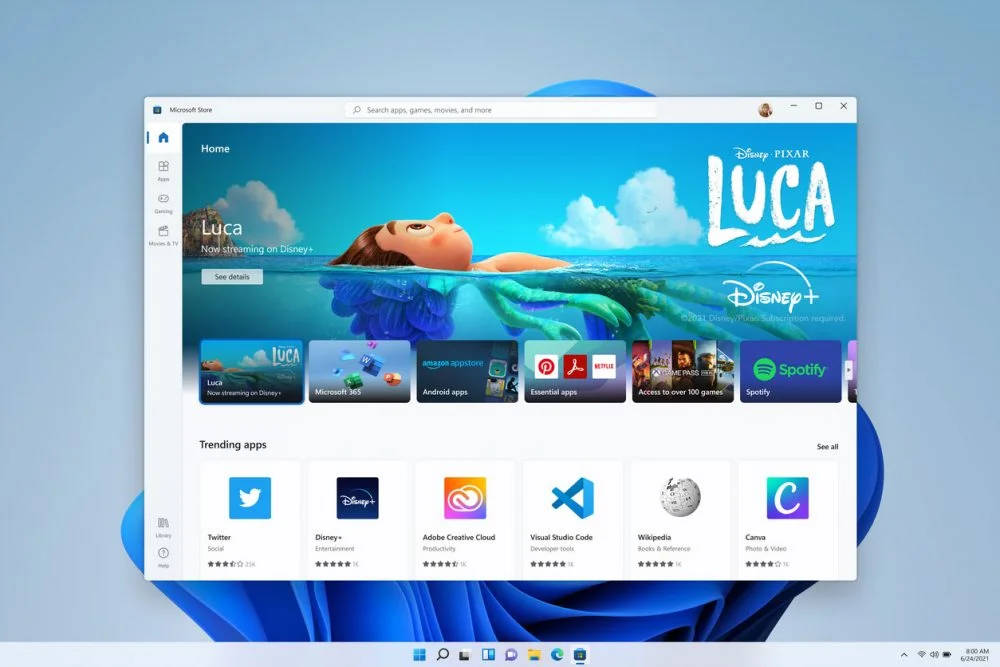 2. Android App Support
Yes, you read that correctly. Well, you do need to access the Microsoft Store to get them, but just the availability of Googe Play's now-vast library of apps (which Windows Phone failed quite predictably, by the way) is already exciting enough on its own. With the possibilities of using your favourite apps on Windows 11 especially on a laptop or tablet that support touch means you have the best of both Windows and Android. Even, if the caveat of better optimized compatibility of newer hardware exists (particularly on future Intel Alder Lake CPUs).
Please take note that this feature will not be available on the early insider pre-release version that will be launched prior to the official release.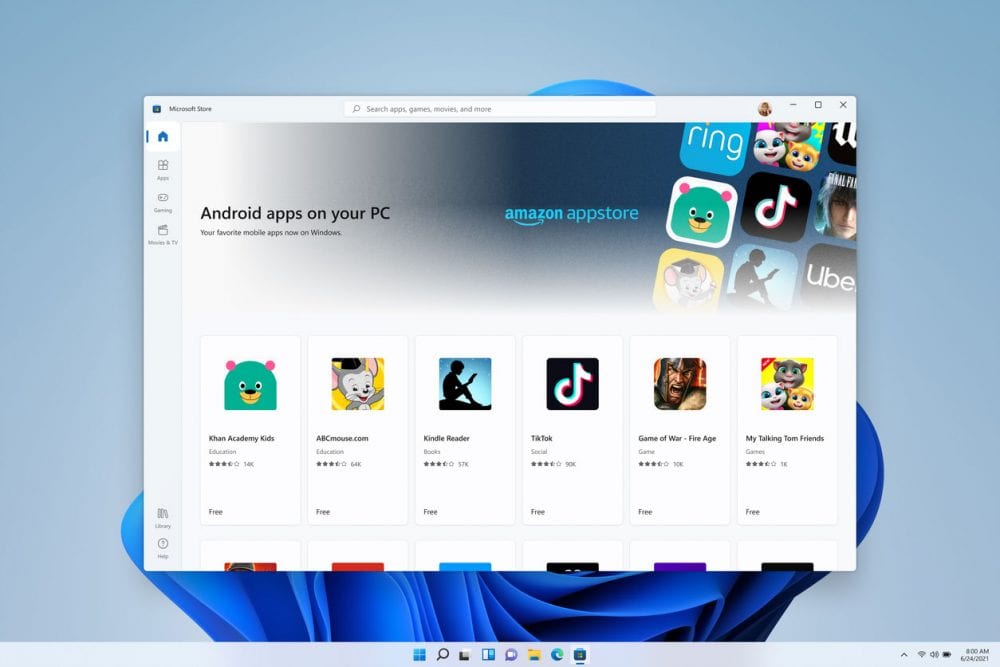 3. DirectStorage
As part of Microsoft's grand plan of uniting the Xbox and PC platforms, many of Xbox Series X/S software-based features will be ported over to Windows 11. The first is Auto HDR, which gives HDR features to older and more classic games that previously never really had any official HDR support. Exciting at a visual level, but not exactly hype-worthy in terms of number-crunching performance.
What's technically more exciting to look out for, is none other than the DirectStorage API. As its name suggests, this is a software solution that allows your PC to "bridge a direct line of communication" between your storage device and GPU. Without the need to pass the information first to the CPU, it is expected that this will drastically improve loading times, to a point even better than what NVME SSDs can already accomplish.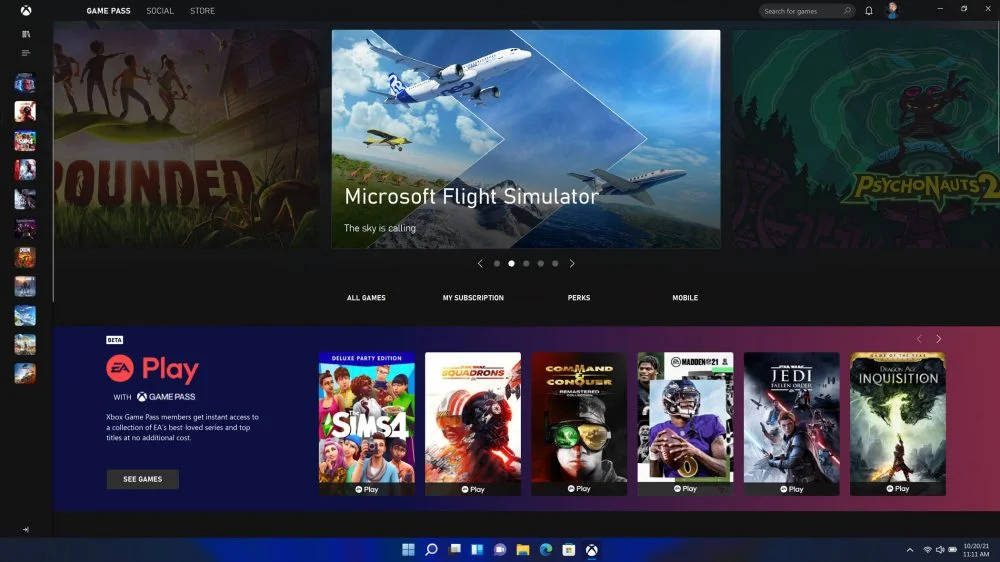 4. Virtual Desktop Customization
Windows 10 featured the convenient screen estate managing aspects of using multiple virtual desktops on your unit. However, what it did not previously allow was to have perfect access to all virtual desktops all the time regardless of which desktop is currently active. That would effectively become a thing of the past upon Windows 11's official release.
Instead of viewing a static update of your other virtual desktops, you can now customize them even if they are not currently the active window. Even better, if you can edit one outside of its active use, you can definitely edit many more! Switch multiple wallpapers on multiple virtual desktop instances on the fly. Manage your screen estate, no matter if it is actually on-screen (as main) or not.
5. Big.LITTLE Optimization?
Certain groups of people who got their hands on the leaked Windows 11 also shared their benchmarks to the Internet, revealing one very interesting development: it would seem that Windows 11 actually works much more effectively when using a CPU with big.LITTLE configurations.
For those unfamiliar, big.LITTLE is a somewhat generic term, coined by ARM, for a multi-core processor that separates tasks between "big cores" and "small cores." The big cores are specifically designed for active workloads, such as launching and using software, while small cores take care of background tasks, such as crash handlers, data indexers, notifications, etc.
In several online publications, the benchmarks have demonstrated that Windows 11 had a slight edge over Windows 10 when supporting such CPU configuration, such as ARM processors. The numbers are indeed, not that high, but the increase was consistent, and certainly was not just too small to be considered just a margin of error.
As hinted earlier under the Android app support section, the implication of these benchmark results for desktop PCs can be huge. Intel 12th Gen Alder Lake is set to release later this year as well, and one of the rumored major design features of this new generation, is that it will also mimic the same big.LITTLE CPU configuration for its hybrid-core mainline CPUs.
Is this Microsoft's big answer to Apple's M1 processor? Well about to know very soon.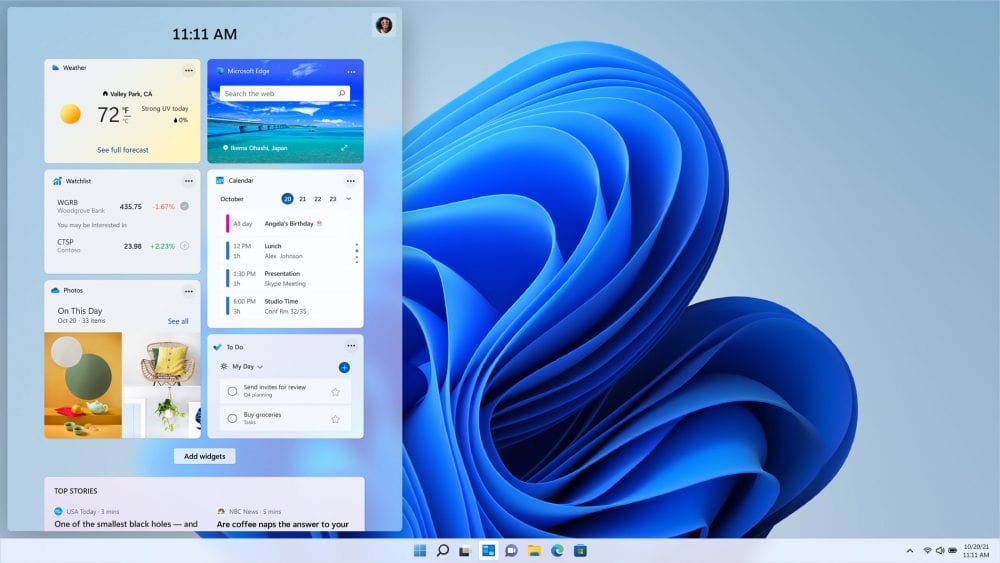 Most noteworthy Features to be wary of
Before we end the Windows hype list on a very biased positive note, we'd like to put an equalizer to all of these features. Because, Windows 11 will be packaged with two of possibly the most controversial updates to a version of Windows just yet: mandatory TPM integration, and a forced (though just one-time) online registration for your copy of the OS.
If you have been using a modern-ish motherboard for some time (Intel 8th Gen/Ryzen 2000-compatible and later), then you just simply need to turn on the TPM option in your BIOS. Otherwise, you would need to manually purchase a module for your slightly older hardware but still perfectly specced-out unit. Which, by the way, are swiped by some scalpers already, and have been selling for at least five times its original price ever since the official Windows 11 announcement.
As for the online registration requirement, well it may not actually be a bother for the average joe. But if you're someone who installs Windows 10 fresh and just clicks "No" at all other (questionable) suggestions during installation, then you might not have the option anymore for Windows 11.
Still excited for Windows 11? Good. So are we actually. See you in October! We leave you with the MS Team chat integrated that we mentioned earlier, see screenshot below.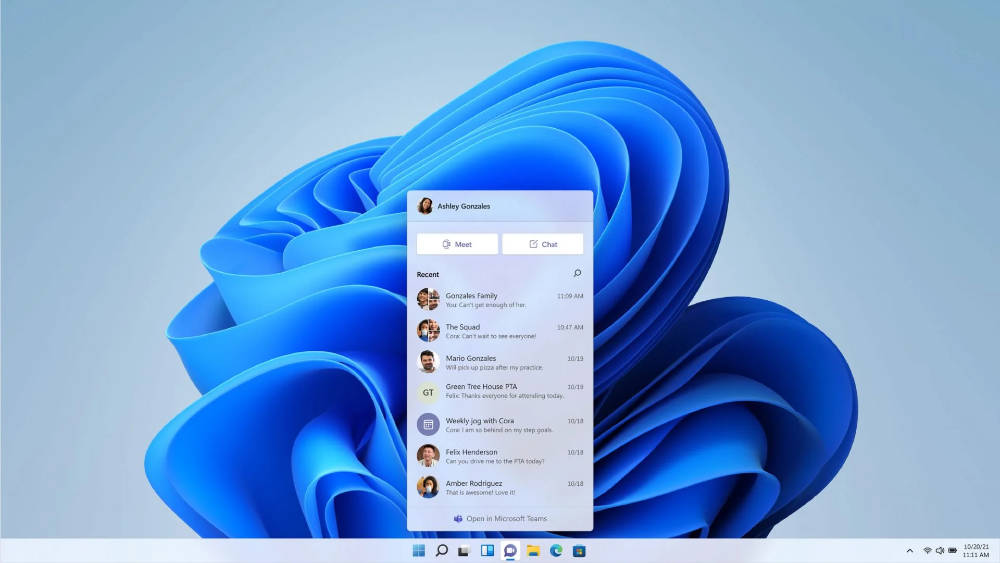 RELATED: