Every smartphone manufacturer has an innovative approach for their flagship phone, some choose camera, others choose infinity display, squeeze interface or special glass back treatment. For LG, it's the audio, screen and wide-angle camera for their G6 successor, the LG G7 ThinQ.
LG G7 ThinQ, a notch up from G6
The LG G7 ThinQ, LG's latest flagship launched after LG V30 and mid-life upgrade LG V30 ThinQ is just proof that the notch is no longer exclusive to iPhone X. We have seen Huawei, Xiaomi, Honor, OnePlus, Vivo, Oppo and even Asus picking up the trend.
Apart, from the glaringly obvious notch on the full display, the three things that LG will have you know about the G7 ThinQ is the improved bass performance, up to 39% from G6, the DTS:X surround audio support and Hi-Fi Quad DAC from the headphone jack and improved M-LCD+ display.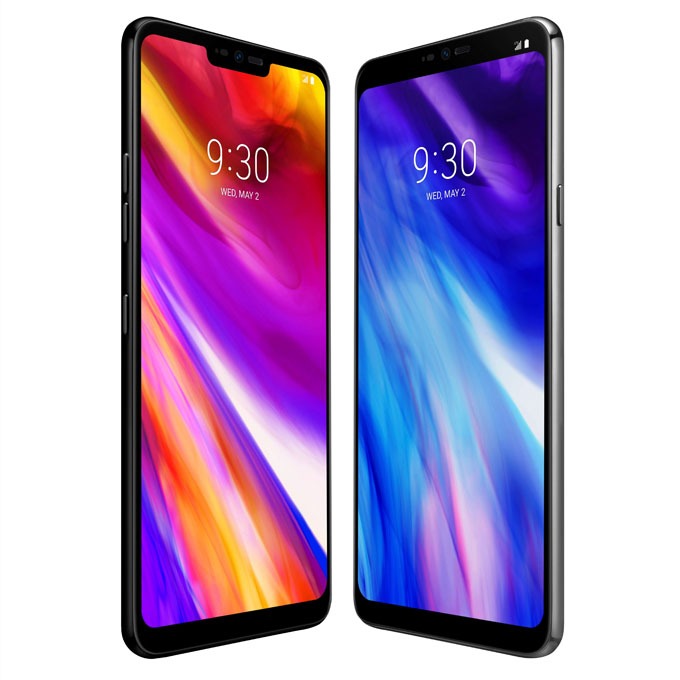 Like all flagship smartphones these days, the LG G7 ThinQ is a sandwich of two Gorilla Glass 5 tough glass on a rigid aluminium steel frame. The Glass on the front is 2.5D while the back is curved to the long edges. Like iPhone X, it has used this to its advantage by including support for Qi wireless charging, something you don't find on the latest OnePlus 6 or Huawei P20, so it's not just a pretty glass back.
Underneath the surface are tonnes of A.I. hence the ThinQ moniker (Think spelt with a Q), a high contrast IPS LCD display called M-LCD+, the new and faster Qualcomm Snapdragon 845 processor and the wide angle 16MP main camera paired with standard 16MP with optical image stabilisation same dual camera arrangement found on V30S but with a higher 16MP sensor for the wide angle lens instead of 13MP.
LG G7 ThinQ vs LG V30 and LG V30 ThinQ
Before we jump in to take a closer look at what the G7 ThinQ has to offer, let's take a quick look at how it compares with the LG V30.
No P-OLED, Just IPS LCD: LG G7 ThinQ spots an enhanced IPS LCD display focusing more on brightness and contrast.. LG V30 has a P-OLED display.
LG G7 ThinQ has a slightly Bigger Display at 6.1-inch vs 6-inch on the V30. However one needs to factor in the notch and neither are prefect rectangle displays. LG V30 does not have a notch thus making the viewable area on the display bigger.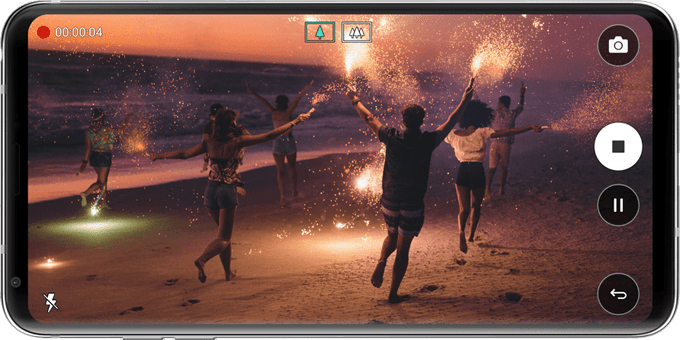 Higher resolution display: LG G7 ThinQ does have a higher resolution display packing 564 ppi pixel density vs 537 ppi on the V30. The LG G7 ThinQ's screen resolution is 3120 x 1440 pixels while the V30 only has 2880 x 1440 pixels.
Storage and Memory Option: both phones spot 4GB RAM memory but certain region can see 6GB RAM option instead. Storage wise, both starts at 64GB with option to go for 128GB. Both phones also support microSD card with LG G7 ThinQ supporting up to 2TB while LG V30 up to 256GB.
Processor: LG V30 being last year's flagship is powered by Snapdragon 835 while the new LG G7 ThinQ is powered by Snapdragon 845.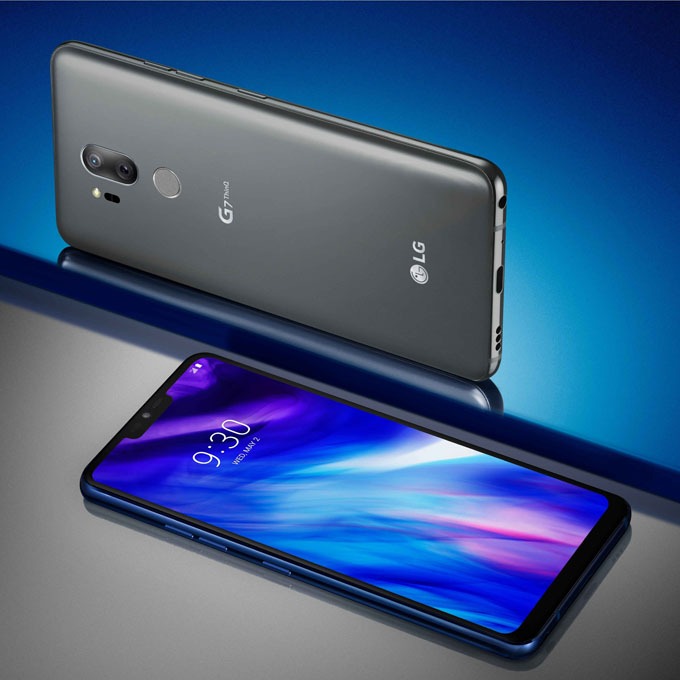 Different camera setup between the two with LG G7 ThinQ using a pair of 16MP sensor for its main camera, one with Optical Image Stabilisation and the other for wide angle and an 8MP front camera. LG V30 also has a dual camera setup pairing a 16MP sensor with Optical Image Stabilisation and a 13MP for depth of field. For front camera, the LG V30 has a 5MP wide angle lens and sensor.
Both phones are IP68 rated, that's dust and water proof up to 1.5 meter for 30 minutes. Both phones are also MIL-STD-810G compliant, a military standard for equipment testing. MIL-STD-810G deals specifically with transit drop test, testing the device against shock among other things.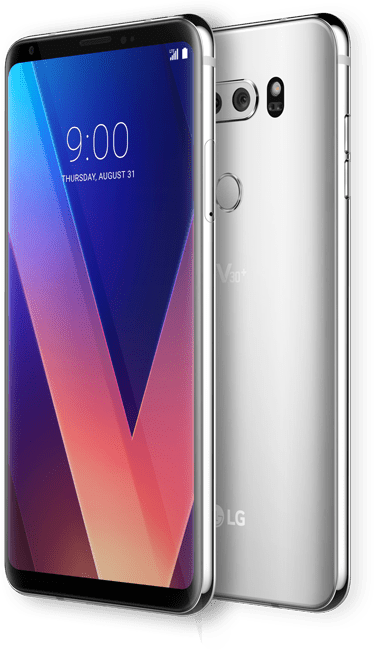 In the power department, both phones support wireless charging based on Qi standard. The difference is in the capacity of their batteries. LG V40 has a bigger capacity battery at 3300mAh while the LG G7 ThinQ only has a 3000mAh battery. The phones also support fast charging via USB Type C.
The LG G7 ThinQ is taller and thicker than the V30 but has a smaller width. LG G7 ThinQ's dimensions are 153.2 x 71.9 x 7.9mm (6.03 x 2.96 x 0.31 inches) while the V30's numbers are 151.7 x 75.4 x 7.4 mm (5.97 x 2.97 x 0.29 inches). LG G7 ThinQ is also heavier at 162 grams as oppose to LG V30 that weighs only 158 grams, 4 grams lighter.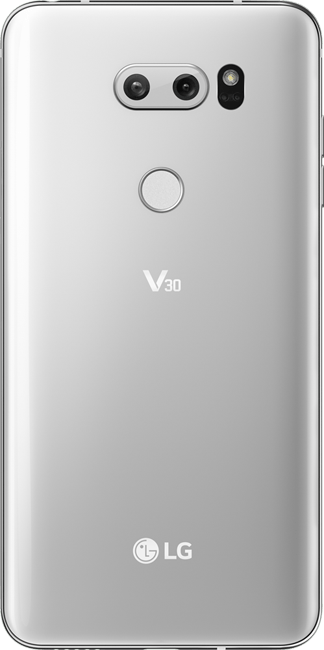 Both phones feature 3.5mm headphone jack, fingerprint sensor on the back plate, Gorilla Glass 5 on both front held together by an aluminium frame, features android play, and while LG V30 was launched with Android 7.1.2 Nougat, it is upgradeable to Android 8.0 Oreo. LG G7 ThinQ being the newer phone comes with Android 8.0 Oreo.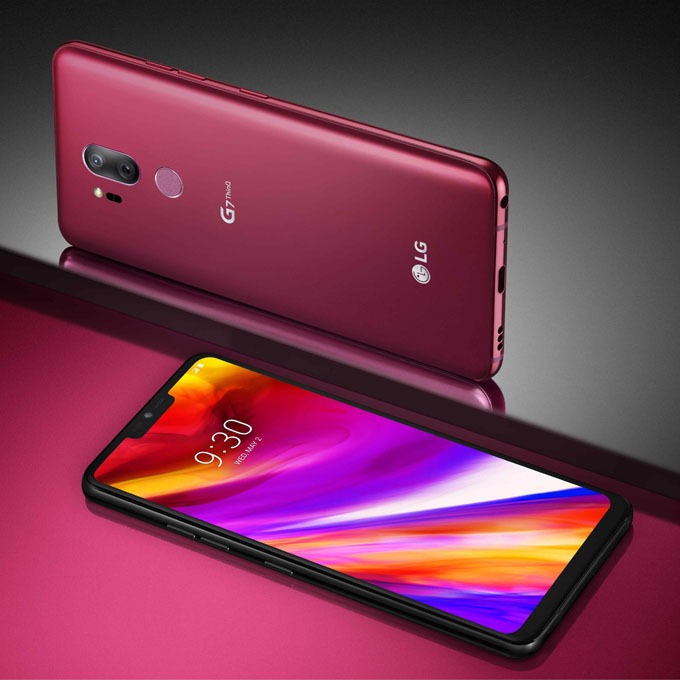 Earlier this year, the LG V30 was given a minor update in the form of LG V30 ThinQ with most of its hardware staying the same. The biggest difference being the LG V30 ThinQ has added AI advantages but still based on same processor, battery and audio capabilities. Both phones have the same OLED display, dual rear camera, and 5MP front camera. Apart from AI, LG V30 ThinQ does have more memory and storage options.
LG G7 ThinQ Sounds Just Fine
Enough of comparing between the siblings, let's jump into the new LG G7 ThinQ. First off, the big sound is impressive. The phone has a louder speaker with bigger sound chamber to produce even more bass. The resonance chamber is said to be 17 times bigger than on previous phone. However, it is still a mono downward firing speaker rather than stereo speaker. But it goes beyond the phone itself, place the phone back down on a thin surface such as a card board box or a guitar and the vibration from the backplate amplifies the sound like no other phone. It's what LG calls the boombox effect.
Next is the quad DAC audio support used in the phone. a new addition for the G7 ThinQ. Plug in a good pair or headset and you are in audiophile heaven. The sound is great and the phone supports MQA files used for hi-res audio and high definition music streaming. It is also the first to feature DTS:X 3D surround. With a good headphone, you can enjoy virtual 7.1 point surround sound from any movie or TV show. This apparently is not dependent on the source and will work with any streaming video.
Notched MLCD+ Display
LG G7 ThinQ has a 19.5:9 aspect ratio screen and a high 3120 x 1440 pixel resolution display (including notch). The display measures 6.1-inch diagonally with approximately 564 ppi pixel density. It uses an enhanced IPS LCD panel capable of 16M colours and wide viewing angle. Enhanced because unlike standard LCD that combines red, green and blue pixels, the G7's MLCD+ panel uses an additional white pixel to increase its brightness without a significant penalty to its power.
This mean the phone performs incredibly well under direct sunlight. You will however need to turn on the Super Bright mode manually to take full advantage of the MLCD+. This raises the brightness up to 1000 nit. But, the manual boost will revert back to normal after three minutes. The boost is great for when you want to frame your landscape shots in the sunny outdoors or see who is ringing before you pick up the phone when outdoor. In normal brightness, the display produces vibrant colours and with the high resolution panel, offers plenty of details and sharpness.
If the notch is getting in the way of your view, turn off FullVision and you get an un-interrupted display on the top edge. There is also a Floating Bar that you can use to access app shortcuts and call notifications. The toolbar is moveable and collapsible so you can pull it up when you need it and store it away, a bit like app drawer but one that is customisable and works for notifications too.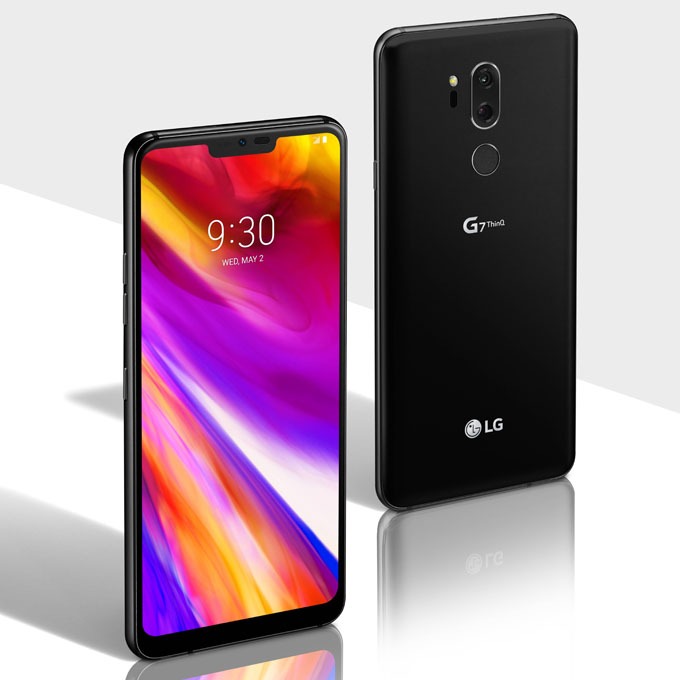 There are six colour profiles to choose from, like those you get on an LG TV. They are Eco, Cinema, Sports, Games, Auto and Expert. Manual settings are also available letting you fine-tune the colour gamma and RBG settings under each of the supported modes giving you even more control over your display. Those who watch TV shows and stream movies on their device will appreciate the Dolby Vision  and HDR10 support. The screen also covers 100 percent of the DCI-P3 gamut to push all that 16 Million colours.
To make full use of the display, app scaling is available to set the view from 16:9 to 16.7:9 or full screen. Use QSlide to overlay two windows, adjusting the size and transparency for the ideal work area o the screen. Taking about work area, you can also use Multi Window and enable two apps simultaneously running split screen mode, perfect for multi-tasking. Other display related features include Comfort View, achieved by lowering the blue light on the screen and Mini View by reducing the size of what is on the screen for single handed use.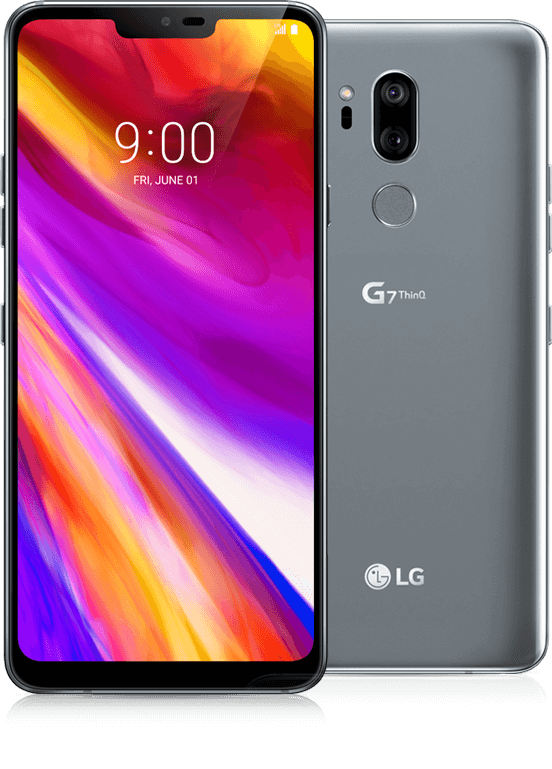 Camera Prowess
Like the predecessor LG G6, LG chooses to pair a Wide Angle lens with a standard lens for its dual main camera arrangement instead of a telephoto lens. The wide angle lens is great for photographing small rooms to showcase a property, wider landscape, group of people without standing too far away from them and exterior of a building again without having to go too far from the subject. Quite simply, it lets you capture more of the scene without using the Panorama mode to stitch multiple images together in real time.
While the main lens with 71 degree field of view supports Optical Image Stabilisation (OIS) and is auto focus, the wide-angle lens with 107 degree field does not come with OIS and is fixed focus. Typically wide angle lens is plagued by fish-eye effect but LG has again improved this by reducing the distortion from its wide angle lens.
The main camera also incorporates a clever low light mode the company calls Super Bright Camera. It improves on images taken in the dark using pixel binning. The technique reduces a 16MP image to 4MP image but you will get a literally a super bright image, a small price to pay. The mode also comes up automatically as a recommended scene when trying to shoot in low light for both standard and wide angle lens. It does not stop there, Super Bright Camera is also available for video capture, again sacrificing pixels to produce viewable full HD video rather than poorly lit 4K video.
Like the Huawei P20 Pro, there is an AI mode in the camera app that can identify 19 different types of scene and automatically apply the camera mode it recognises. For each scene, it will apply colour filters, brightness and recommends that you either shoot with the wide-angle lens or enable Super Bright Camera mode to deal with low lighting conditions. But unlike the Huawei P20 Pro, it is not enabled by default. Switching it on means a noticeable delay of about 1 second while the camera decides which scene to use and another second after shooting to process the image. AI mode works for both wide angle and standard lens.
As for video capture, the G7 captures 4K video at 30fps, which is lower than other flagships. Leading smartphones can capture 4K video at 60fps for smoother video. Again, this is a small price to pay given that you can record video in HDR on the G7 ThinQ, not a common feature on other phones. It does this using a 10-bit HDR sensor capable of capturing up to 211% more colours. It even offers a 'Cine Video' mode that offers professional video filters to add that creative flair to your videos. Another shortcoming of the G7 is when capturing slow motion videos. It can only record this at 720p at 240fps instead of 1080p at 240fps. This limitation only affect those who loves to capture slo-mo clips.
Finally, who wouldn't want to use their phone for selfie. The portrait mode on both front and back cameras take excellent selfies. The shots taken in this mode has a depth-of-field effect similar to those found on DSLR cameras. The subject appears sharp in front of a subtly blurred background.
Power, Memory, Storage, Ports & Battery
At the heart of the LG G7 ThinQ is this years flagship must have, the Qualcomms Snapdragon 845 processor. The Octa-core processor (4×2.45 GHz Kryo & 4×1.9 GHz Kryo) is coupled with 4GB or 6GB RAM memory and 64 or 128GB internal storage. Both memory and storage options are pretty standard. If you need more storage, you can always use the microSD card in place of a secondary SIM in the dual SIM model. This lets you add up to 2TB of extra storage. Other manufacturer may remove this option to lower the chances of water getting inside but not LG.
For connectivity, you get the latest 4G LTE, 802.11ac WiFi, Bluetooth 5, NFC and GPS. With these you can enable mobile hotspot that supports up to 8 devices, WiFi Direct, Bluetooth Tethering, Android Beam and Google Pay via NFC, Miracast and MirrorLink. You will also find a finger print sensor located on the back plate underneath the dual camera but you are more likely to use voice recognition, face recognition with the front facing camera (for what the notch is worth), Google Smart Lock or Knock Code to unlock your device.
A slightly smaller 3000mAh battery is used on the G7 as the screen consumes less power and the speaker needed a bigger sound chamber to generate that extra kick and bass. Still, on a full charge, there is enough juice to last you through the day with normal use. If you need to top it up quickly, you can use a compatible Qi Wireless fast charger or with the included Quick Charge 3.0 adapter.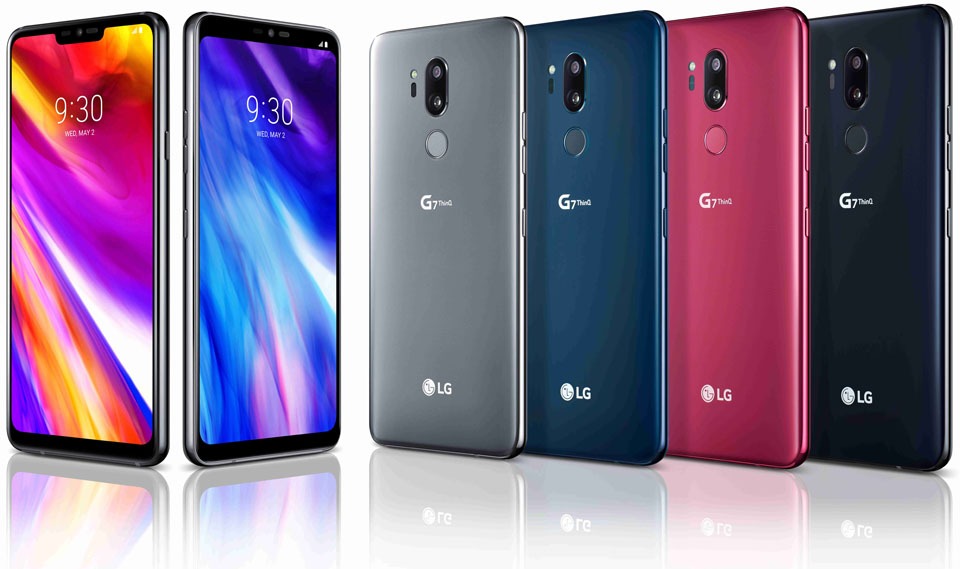 There is a dedicated Google Assistant button to launch Google Voice Assistant without saying "Ok Google" out loud. One simply has to press and hold the dedicated button, bring the phone near and ask the question. This is akin to talking on a walkie talkie. The same button can also be used to launch Google Lens, the intelligent Google Cloud backed camera that identifies text and real-life objects and return information, reviews, shop site and act as QR reader without additional app. LG G7 ThinQ is available in "Aurora Black," "Platinum Grey," "Moroccan Blue," "Moroccan Blue (Matte)," and "Raspberry Rose" the colours are attractive but design wise, nothing too flashy or striking unlike the Honor 10 with its iridescent backplate.
LG G7 ThinQ runs Android 8.0 Oreo with LG's on custom skin, the LG UX 7.0.