It wasn't that long ago that we looked at the Honor View 10. Since then many have joined the 'notch game' and Honor is not one to miss out. In response, they launched the Honor 10.
It's confusing I know. The guys at Honor must be running out of ideas for a catchy name. Honor 10 is the new 2018 smartphone with a notch while the Honor View 10, launched back in December 2017 does not come with a notch.
It's not easy to predict what the customer really wants. Apple's move was to show them something that they think they want and lead the way for the rest. Others are more cautious, playing a wait and see game. Well, the wait is over.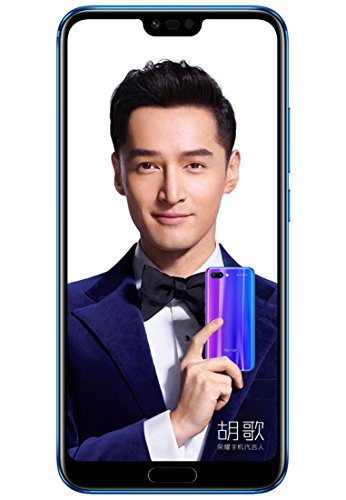 Since the launch of the iPhone X, more manufacturers are taking the same approach to introduce their version of the notch. Not all are as successful as we have yet to see an actual full display smartphone like the iPhone X with minimal bezel and rounded corners on all sides. Most Android full display clones only manage to wrap the top bezel and top corners but left a slightly bigger bottom or chin bezel. Why the ugly chin? it's a cost factor as explained by Vishal Gupta.
A First for Honor
While Honor 10 may look like the company's second attempt at the same flagship, since Honor View 10 was launched just months ago, it is a first for the company to feature a notch.
It's no surprise that Honor decides to embrace the notch as it's parent company, Huawei already offers notched smartphones in the form of Huawei P20 and P20 Pro and then later, P20 lite. The notch is used to incorporate the receiver, camera and facial recognition to unlock the phone.
The company's latest flagship is also covered in glass both front and back, with the back panel receiving a new Aurora glass treatment. The reflective multilayered glass effect is available in Phantom Blue or Phantom Green. The glass design reflects vivid colours from every angle akin to the aurora as seen in the northern lights. The attractive play with lights certainly makes the flagship stand out in what is a very competitive market.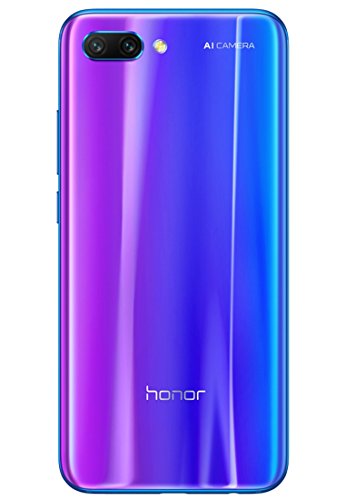 Our favourite, the Phantom Blue is a mix of blue and purple shades. Reflecting lights from the backplate as you move the device makes the glass back shimmer and shine. A treat for those who like to stand out from the crowd. It will definitely be a conversation starter every time you answer a call or use the phone to take photos.
If you prefer a more conventional colour, one that does not scream "look at me", there is Midnight Black or Glacier Grey depending on the market. If you are familiar with Huawei P20 and P20 Pro, the Black, Midnight Blue and Twilight shades have got nothing on Honor's  aurora glass design.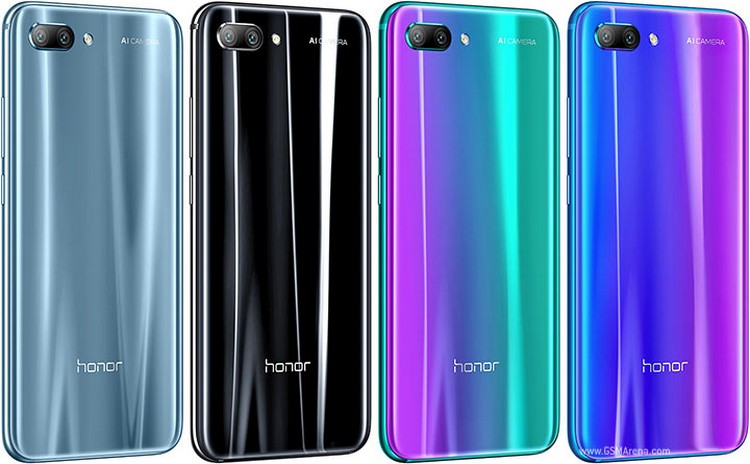 Performance
Underneath the 5.84-inch display is the HiSilicone Kirin 970 chipset, also found on the Huawei P20 and P20 Pro flagships. These are high-end smartphones and the chipset is Huawei's own cutting edge SoC combining an octa-core CPU, a 12-core GPU, dual ISP, a 1.2GBps high speed Cat 18LTE modem and innovative HiAI mobile computing architecture. The latter allows for machine learning with intelligent computing on board. Performance wise, the phone is on par with or better than the likes of Huawei P20, LG V30, Nokia 8 and the company's own Honor 9.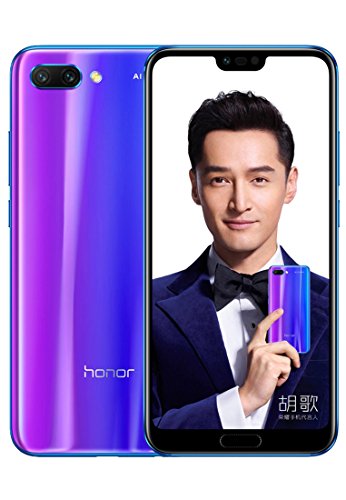 FullView Display
The FullView display has a 19.9 aspect ratio making the width of the device sufficiently narrow for single handed operation. Like the P20, it is an LCD panel with IPS technology and not OLED like the P20 Pro. Still it packs 1080 x 2280 pixels, that's 432 pixels per inch with 16M colours. It's no QHD panel, but enough for a display slightly bigger than that found on the iPhoneX. And, if you find the notch getting in the way of you enjoying your movie or game, use the screen setting to hide it and pretend it's not there.
The ability to hide the notch or disable the status and notification bars on either sides of the notch is not new. Many manufacturers like LG and Huawei, and now Honor plays it safe and let users disable the display area next to the notch turning the display into a perfect rectangle.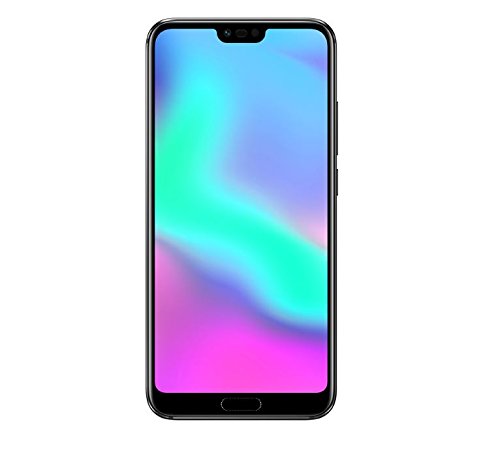 Front Facing Fingerprint Scanner
At the bottom of the display is a small black bar (the notorious chin we were talking about earlier). Honor has put this area to go use by incorporating a new Ultrasonic Fingerprint scanner. The scanner is hidden underneath the glass, and is capable of quickly unlocking the phone even when your fingers are wet. You may find a pill shaped outline but that's all it is, a lightly printed line, no groove or glass border that traps dirt. This is a welcome change when most manufacturers are relocating their fingerprint sensor to the back of the phone as an ugly cut-out on the otherwise un-interrupted piece of glass.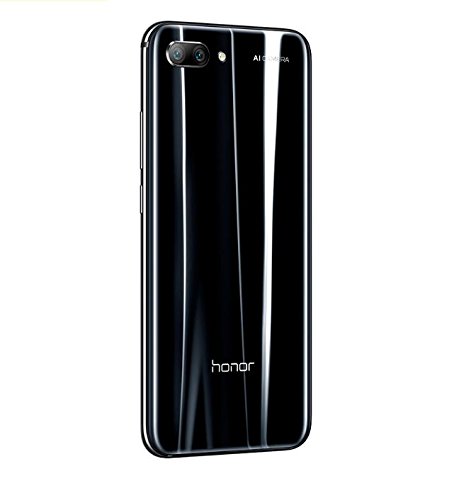 Smart AI Cameras
Arguably the biggest selling point for the phone is the new dual AI main camera. It's no Leica but the 24MP and 16MP Dual AI main camera has F1.8 Wide Aperture and together with intelligent computing on board makes your photos pop. The 24MP optics is a mono chrome sensor that helps improve the dynamic range and depth sensing as well as 2x optical zoom.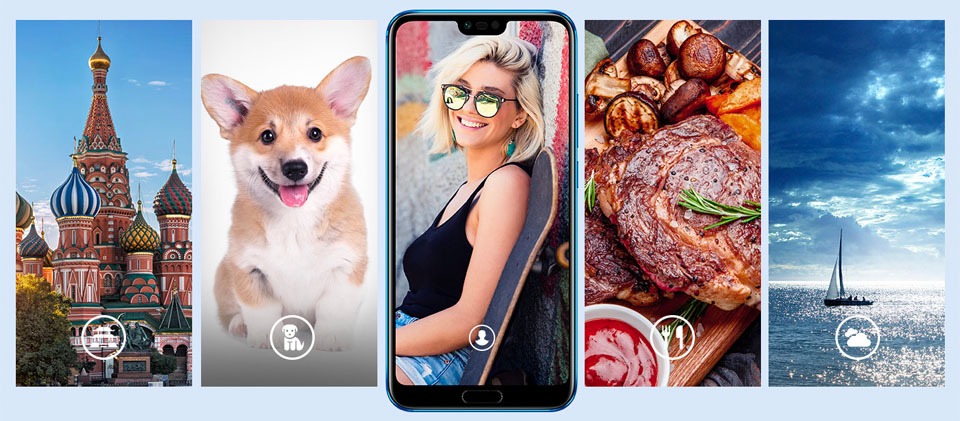 The dual camera is capable of picking up over 500 different scenes in 22 different categories. These automatic scene detection helps you perfect your shots with the right scene-specific parameters giving you the best camera settings for each photo. This is helped by the fact that the chipset has built-in Neural Processing Unit (NPU) making split second decisions based on the context of your image.
Not Leaving The Front to Chance
On the front, you will find an equally potent 24MP camera to keep selfie lovers happy. There is an AI Portrait Mode that focuses on authenticity, sharpness and lighting to give your selfie that professional touch. Like other premium flagships, the on-board software is also capable of face recognition and portrait modelling with options for different studio lighting effects. The AI capability continues with the front facing camera working hand-in-hand with the light sensitivity sensor to capture the best image in all lighting conditions including low light.

Call Quality
While it did not share premium and licensed audio system with Dolby (Atmos) or stereo dual-firing speakers on the Huawei P20 and P20 Pro, it does have one thing in common where audio is concerned. Both Huawei P series and Honor 10 shares the Easy Talk feature, a system that reduces in-call background noise, using AI to distinguish between your voice and background sound and at the same time, cancel out noise from the other end of the call. If you happen to be caught taking a call in the library, it will also compensate by increasing the volume of your whispers under quiet ambience.
Quick Charge
When all is said and done, you phone would be nothing if it runs low on juice. The Honor 10's high capacity 3400 mAh ensures that you have an all day use of the device. Should you run low, you can top up quickly with Honor SuperCharge, their equivalent of quick charging. A quick 25 minutes charge via the USB Type-C port using the included 4.5A 5V charger and cable will bring you back up to 50%, or (65% in 30 minutes) pretty impressive for a flagship with a mid-range price tag.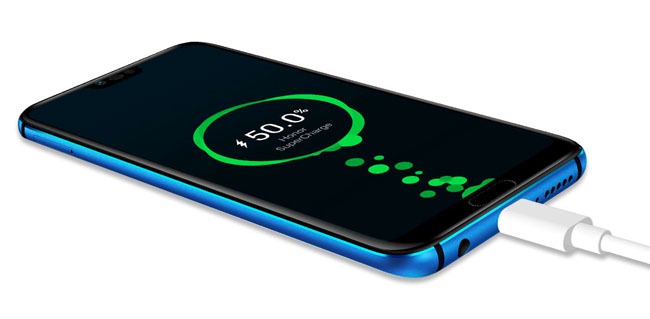 No Water Proofing
Unlike the P20 Pro, with its IP67 rating for water resistant and water proof feature capable of full submersion in fresh water up to 1 meter for 30 minutes, the Honor 10 has none of this. The reason obviously being one of cost but it also meant that you will be able to enjoy things like headphone jack, loud sounding speakers, tactile buttons and brilliant design.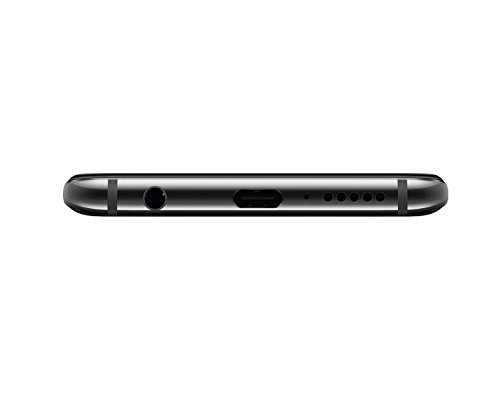 Other Features
Headphone Jack is great for those still clinging to their favourite pair of wired cans, Single Bottom Firing Speaker produces sufficiently loud and clear audio even at high volume, USB Type-C port for fast charging and data transfer, Dual SIM, NFC and IR Blaster with included app to help you configure and control your appliances at home. These are some of the things that major manufacturers are taking away from their flagship phones so it is great to see Honor is keeping them around. But what the phone doesn't have is memory expansion slot so you are going to make do with the onboard storage; 64GB or 128GB at point of purchase. Oh, as a bonus, Honor has also included a Silicone case to protect your all glass smartphone from smudges and oily fingers.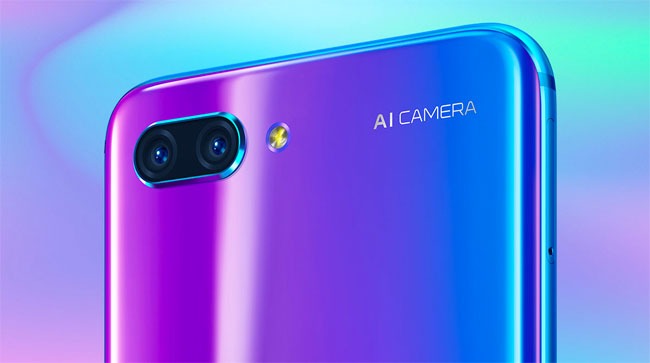 Specifications
OS: Android 8.1+EMUI 8.1
COLOR: Phantom (Glacier) Grey , Phantom Blue
DISPLAY: 5.84 inches
CHIPSET: Kirin 970
BATTERY: 3400 mAh (typical)
CAMERA: Rear: 24 MP +16 MP    Front: 24 MP
STORAGE: 128GB ROM + 4GB RAM
CONNECTIVITY: WLAN , Bluetooth 4.2
SIZE: Dimensions: 149.6 mm x 71.2 mm  x 7.7 mm, Weight: 153g
SIM SLOT: Primary SIM card: 4G/3G/2G    Secondary SIM card: 4G/3G/2G
FINGERPRINT: Yes
NFC: Yes
SENSOR: Gravity Sensor / Ambient Light Sensor / Proximity Sensor / Gyroscope / Compass /  Fingerprint sensor / infrared sensorr / Hall sensor
EXTERNAL INTERFACE: Type-C, USB 2.0, 3.5 mm Headset Jack
OUTPUT: 5 V/4.5 A