The well established line of ZenBook laptops from Asus has a new flagship, the ZenBook Pro UX501. Powered by Intel's 6th generation Core i7 6700HQ with a large 15.6-inch 4K/UHD display packing 3840 by 2160 pixels, everything screams high-end on this beast.
Don't take the Pro label lightly for this is an all round laptop that is great for work and play. Asus focused on producing laptops to meet the young and trendy segment, those whom are looking for more than just a laptop for work but a gaming machine during down time.
1o Things You Need to Know About the ZenBook Pro
With more and more people choosing the laptop as their only machine and ditching the desktop, these devices need to meet the high demands of daily use and at the same time be portable. And if you do not mind the bulk and prefers a big screen then the 15.6-inch ZenBook Pro UX501 ticks the box.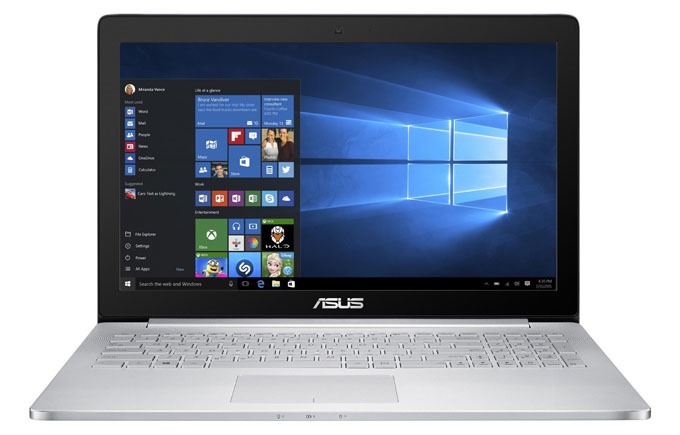 Design
Still, the ZenBook Pro maintains the iconic circular ripple signature design that many have become familiar with. The iconic metallic cover is Asus's take on a Zen-ful design. The result is a highly appealing and stunning diamond-cut and laser engraved pattern that exudes elegance and offers a solid feel.
Weight and Size
Given the size of the screen, Asus was still able to offer a rather sleek albeit heavy device. Weighing approximately 2.27kg, the device only measures approximately 20mm thick. With the screen open, the design and lines continue with more concentric ring on either ends of the keyboard.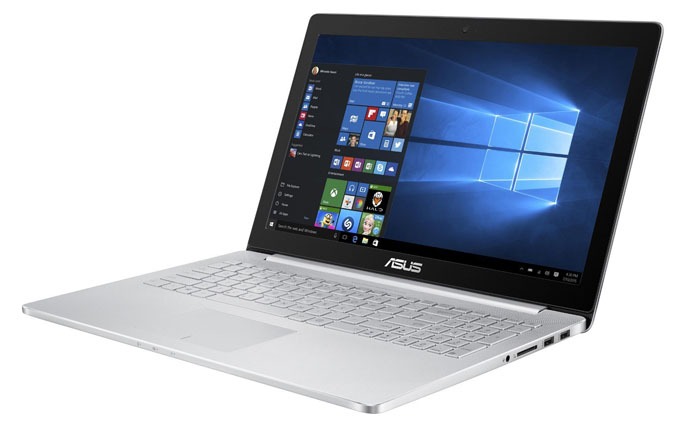 Keyboard
The chiclet keyboard with built-in back light offers sufficient travel distance and good typing experience. To complement the big screen, and to make the most of the real estate, you do get a full size numeric keypad to the right of that keyboard. However, this meant that the keyboard is off-center. Most smaller laptops and MacBook have done away with numeric keypad completely.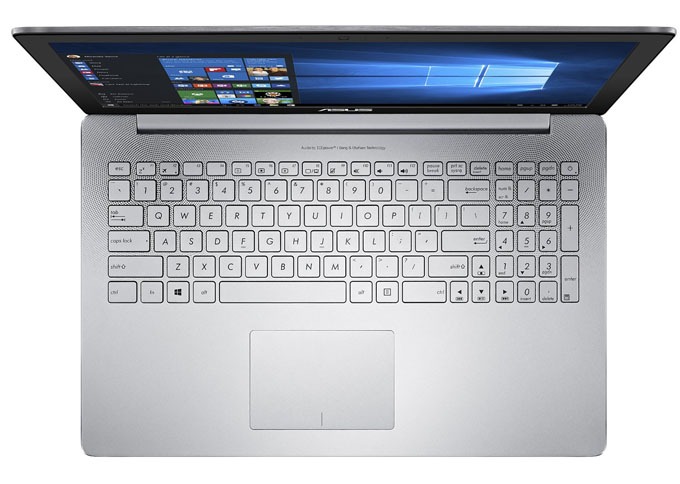 TrackPad
One of the best things about big laptop apart from the big keyboard is the space for a big trackpad. The ZenBook Pro definitely made the most of this with a huge trackpad measuring 4 x 2.75-inches. The multi-touch trackpad has a smooth to touch feel yet looks matte. It registers two finger scrolling, pinch-to-zoom and left or right clicks easily.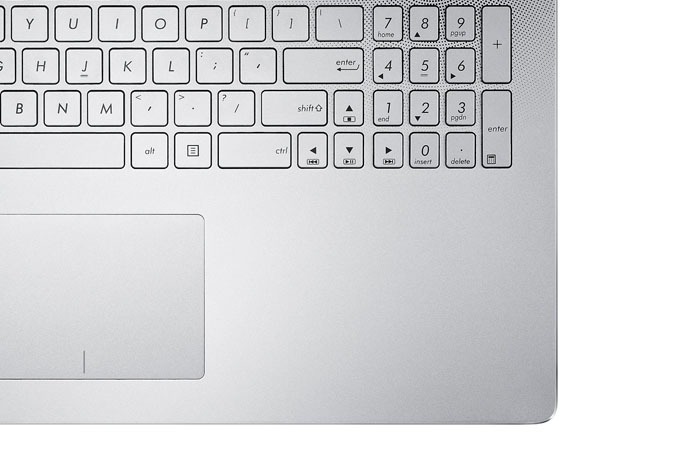 Display
On the subject of the display, higher model comes with 4K, Ultra HD touchscreen IPS display at 3840 by 2160 pixels resolution. That's 282 PPI (Pixels Per Inch) pixel density. There is a cheaper Full HD 1920 x 1080 pixels resolution non-touch display option in certain markets but who wants a puny low resolution display when you can have all the love of 4K in front of you.
Gaming Machine
The wide angle IPS display (178 degrees) offers vibrant calibrated colours and crisp and sharp images with plenty of contrast driven but a powerful GPU, an equally powerful processor and plenty of memory and fast solid state storage. Using NVIDIA® GeForce® GTX 960M with 2G DDR5 VRAM (4GB DDR5 VRAM on some model), the machine is every gamers dream.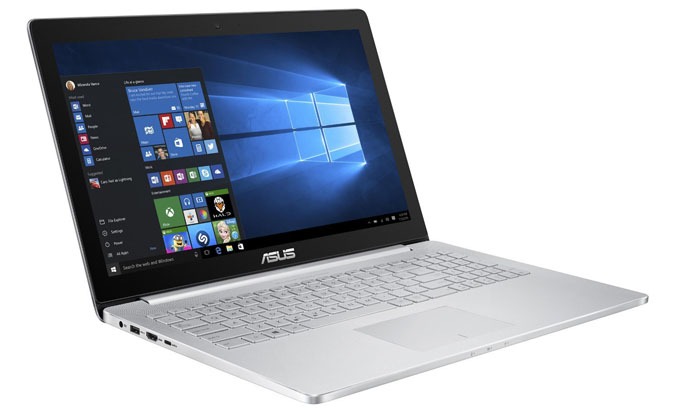 Sounds Good
All that gaming prowess is matched with good audio performance but unfortunately the Bang & Olufsen stereo speaker are below the machines. Still they offer loud and clear big sounds with Bang & Olufsen ICEpower® and SonicMaster Premium
as well as ICESound support. Asus boast the custom-built, high-quality speakers with oval voice coils and oversize shielded magnets for improved bass response. Combined with large resonant chambers and the aluminum chassis design, these produce a powerful full-frequency sound.
Coupled with clever software, the AudioWizard, users can pick from five different presets for different types of audio – music, movies, speech, gaming and recording. AudioWizard ensures that you always get the best possible sound, whatever you're listening to or recording. And if you want even more fine-tuning, the powerful and intuitive ICEsound® software gives you full manual control of advanced audio settings.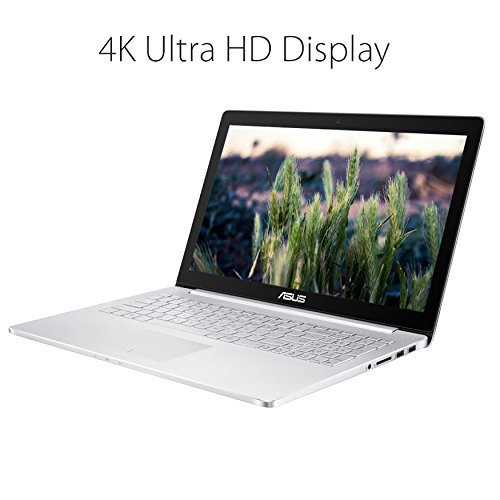 Real Processing Power
It's not a flagship if it does not come with a powerful CPU to boot. The high performing ultra book comes with the 6th generation Intel Core i7 7600HQ processor with 8GB of RAM (16GB on some model). The Skylake quad-core (8 thread) processor comes with 6MB of Intel Smart Cache, has a base frequency of 2.4GHz and is capable of going up to 3.4GHz in Turbo Boost mode. When you have that kind of power and memory, you naturally want a fast storage to make the most of it.
Fast Storage
And here is where a high performing solid state drive can make a difference between a good laptop or a super laptop. With a PCIex4 interface that offers read/write speeds of up to 1400MB/s. ASUS uses a PCIE 512GB storage offering a good balance of speed and storage space.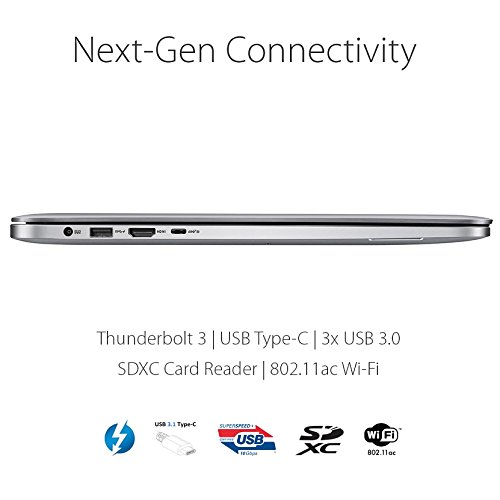 Connectivity and Ports
Lastly, the ZenBook Pro does not disappoint when it comes with connectivity and ports. With 802.11ac WiFi and Bluetooth 4.0 the laptop lets you connect further, faster and to more devices at once. The 802.11ac wireless offers 3 times faster speed than wireless-N standards for greater wireless performance. Apart from the standard audio jack, there is a Type C USB 3.1 port, three USB 3.0 port, one HDMI port and one Thunderbolt 3.0 port configured with 40Gbps and  allow for smooth 4k video.
This configuration lets you connect up multiple displays if turning your laptop into a workstation when you get into the office of back home in your home office is your idea of work.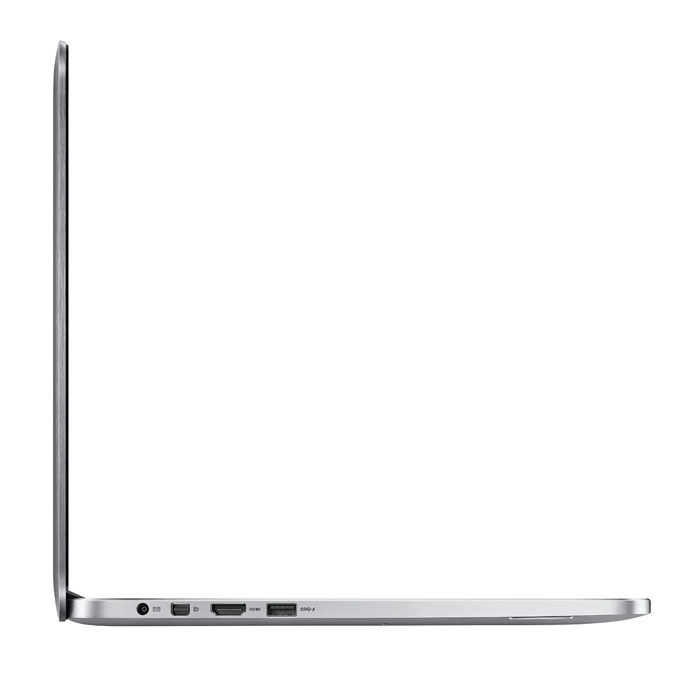 Specifications
ASUS ZENBOOK Pro UX501VW-DS71T Intel i7 16GB 512GB SSD GTX 960M 4K Touchscreen Laptop
Processor: Intel® Core™ i7 6700HQ Processor
Operating System: Windows 10 (64bit)
Chipset: Intel® HM97 Express Chipset
Memory: 16GB DDR4
Display: 15.6 IPS UHD (3840 x 2160)
Graphic: NVIDIA® GeForce® GTX 960M with 2G GDDR5 VRAM
Storage: PCIE 512GB
Card Reader: 2 -in-1 card reader ( SD/ SDXC)
Camera: 1.2MP HD Web Camera
Networking: Dual-band 802.11ac, Built-in Bluetooth™ V4.0, 10/100/1000/Gigabits Base T
Interface: 1 x COMBO audio jack, 3 x USB 3.0 port(s), 1 x HDMI, 1 x WLAN On/Off Switch, 1 x Thunderbolt port III, 1 x micro SDXC card reader, 1 x AC adapter plug, 1 x Volume up/down, 1 x Screen switch
Audio: Built-in 2 Speaker(s) And Array Microphone, Bang & Olufsen ICEpower®, SonicMaster Premium, ICESound support
Battery: 6Cells 96 Whrs Polymer Battery
Power Adapter: Output: 19 V DC, 6.32 A, 120 W, Input: 100 -240 V AC, 50/60 Hz universal
Dimensions: 15.1″ x 10.0″ x 0.8″ (WxDxH)
Weight: 5 lbs (with 6 cell battery) (with Polymer Battery)
Security: LoJack