Wildlife photography is an extremely challenging genre of photography. The worst part is you cannot shoot wildlife photography with a basic kit. You need two things – a decent camera with fast autofocusing, good dynamic range, and good continuous shooting speed; and the second a long lens with a wide-open aperture with built-in image stabilization (must-have).
We have gone through several lenses and these are, according to us, the best choices for wildlife photography.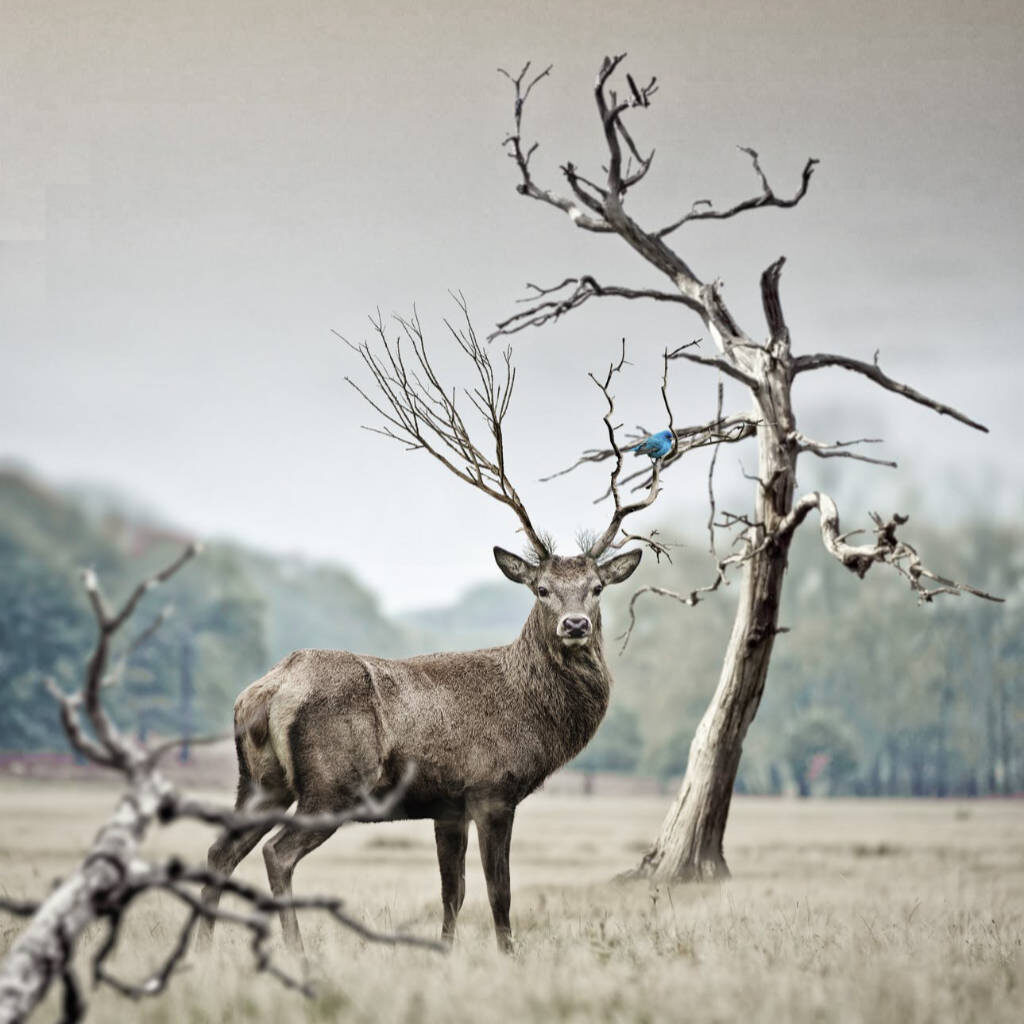 How to Choose Lenses for Wildlife Photography
But before we dive right into the details of each of these lenses let's take a quick look at the parameters that determine the best lenses for wildlife photography:
1. Aperture
One of the most important parameters for a wildlife photography lens is the aperture. The lens must have a wide-open maximum aperture. Maximum aperture denotes the widest the lens will open up at its widest and longest focal length. We are considering that it is a zoom lens. The best lenses have a fixed aperture. That means, regardless of the focal length you are using, the lens's maximum aperture remains the same.
That sounds simple, but the advantages are huge.
2. Focal length range
If you are shooting wildlife the minimum focal length we recommend is 300mm. Anything less than that and you are likely to either scare the living daylights out of your subject or in the worst-case scenario risk losing your life and limb (and not necessarily in that order).
3. Focusing Speed
Focus speed is an important requirement too. Focusing speed denotes how quickly the lens acquires focus. This depends on two things mainly. First the aperture of the lens. Wider aperture tends to be faster in terms of focusing speed. The second thing is the number of elements inside the lens that moves before a lens comes to focus. Prime lenses tend to have the smallest number of moving parts and thus, they focus faster when compared to zoom lenses. There are, however, exceptions to this rule.
4. Low light performance
The low light performance of a lens depends more on the camera body that it is paired with than its self. Yes, a fast aperture certainly helps. But the ability of the camera to focus in low light is an even more important factor. The more the number of cross-type autofocusing points on a camera the more likely it is going to focus better when you encounter low light situations, and that will happen more often than you think.
The majority of the action happens during dawn and or dusk and during both these times, you will find the lighting to be challenging.
Prime Options
1. Nikon AF-S 300mm f/2.8G ED VR II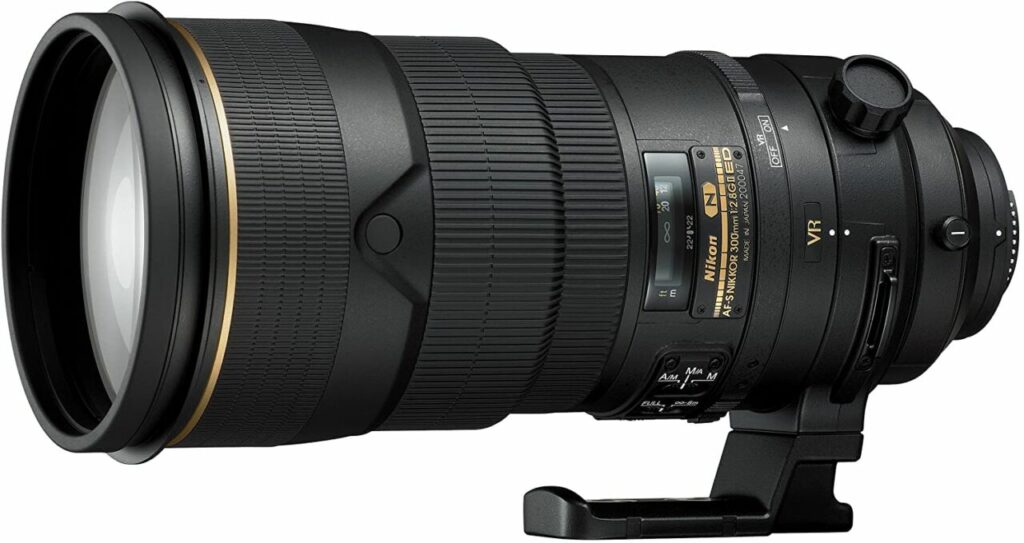 The fast f/2.8 aperture is the main USP of this lens. The construction of the lens includes three extra-low dispersion elements that handle chromatic aberrations and color fringing. It also has Nanocrystal elements that ensure that the lens can handle internal reflections well. Additionally, you have VR II image stabilization, something that is important when working in low light situations, especially when you are hand-holding the lens. Vibration reduction helps you to steady the camera and produce blur-free images in all kinds of light.
2. Canon EF300mm f/2.8L IS II USM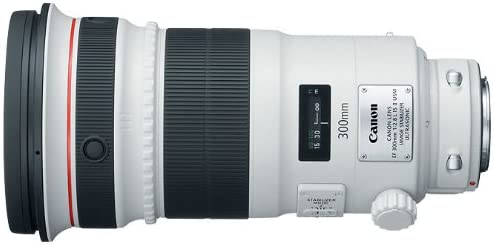 This is the Canon equivalent of the Nikon lens above. A fast 300mm with a maximum aperture of f/2.8. The lens comes with image stabilization built-in which gives it an extra bit of functionalities. There are a total of three different image stabilization modes on the camera. Single-shot, panning (my personal favorite), and another mode when the image stabilizer only activates during the exposure and not when you half-press the shutter (for focusing). Among these, the panning mode is the most useful for a variety of situations, especially when photographing birds in flight.
3. Sony FE 600mm f/4 GM OSS [

The best lens for wildlife photography, overall

]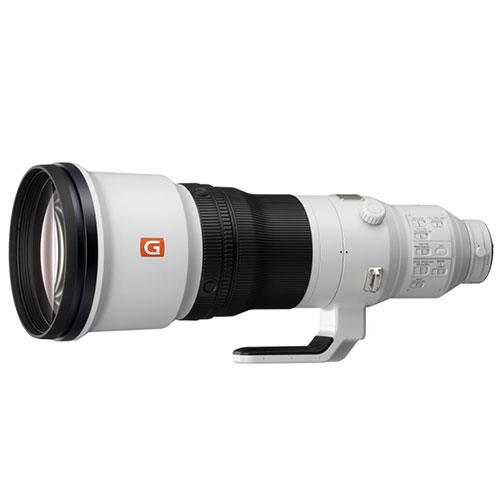 Now for some mirrorless action. Off late mirrorless cameras have taken over the world of photography. Gone are the days of EVF lags, lack of quality lenses, and image quality issues. Mirrorless cameras have come a long way and have rightfully taken their place as the undisputed king of the camera world.
The Sony FE 600mm f/4 GM OSS is a mirrorless lens designed as a perfect companion for some of the best Sony mirrorless cameras in the business. This is a pricey piece of tool, no doubt. But if you are looking for the best and money is not a factor, go for it. You will never regret your decision to invest in this lens.
Besides the fast f/4 aperture and the super-telephoto reach of the lens, the hidden USP of this optical masterpiece is only revealed when you hold it in your hand. For a super-telephoto lens, it is surprisingly lightweight. Much lighter than something like the Canon 200-400mm f/4L IS USM.
4. Nikon AF-S 500mm f/4E FL ED VR (Vibration Reduction)

About the same weight as the Sony FE 600mm f/4 GM OSS above, the Nikkor AF-S 500mm f/4E FL ED VR is a big bad boy that takes you to super-telephoto range capturing stunning shots of four-legged as well as feathered wildlife. The fast wide aperture of f/4 can capture a lot of light in the worst possible conditions. Dawn and dusk, the two times of the day when you find most cheap lenses and cameras struggling, it is the likes of the Nikon AF-S 500mm f/4E FL ED VR that is the difference between stunning images and average captures.
5. Nikon AF-S 600mm f/4E FL ED VR (Vibration Reduction)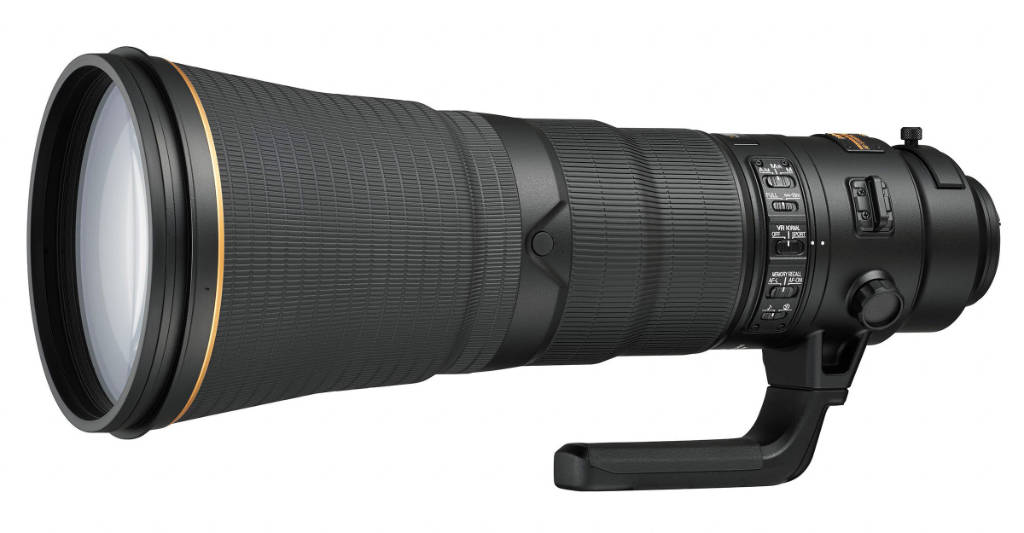 If money is not an issue and you need a tight composition of a Bengal tiger sitting at 200 yards or a flock of pelicans in the water in the early morning light, the Nikon AF-S 600mm f/4E FL ED VR is more than game. These are the types of lenses that professional wildlife photographers use along with cameras like the Nikon D6 and the EOS 1DX Mark III.
This particular lens is an extremely well-built unit. The construction includes two fluorite elements, three ED elements, and on top of that the lens has been treated with fluorine coating so that it can repel moisture, smudges, dirt, and fingerprints.
The lens also features Nanocrystal coatings and Super Integrated coatings that take care of reflections and ghosting, improving overall contrast and color fidelity.
This is the perfect lens to pair with any Nikon camera that has a fast continuous shooting speed and quick autofocusing performance.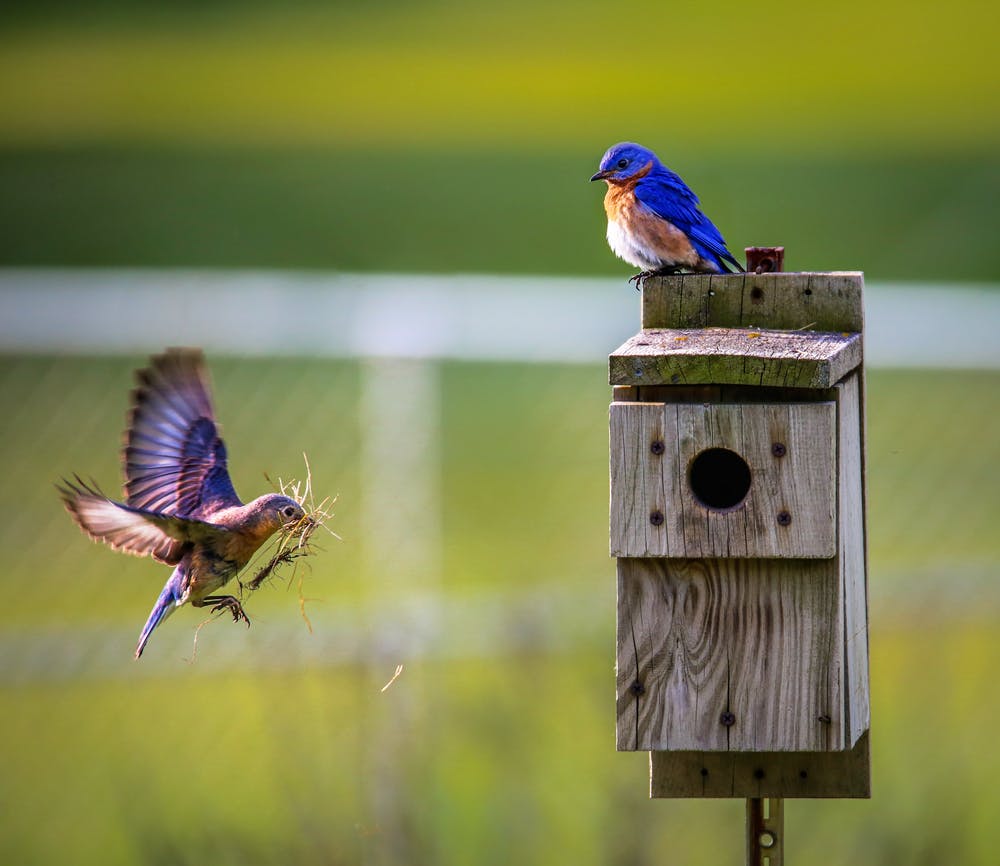 Zoom options
1. Sigma 150-600mm f/5-6.3 DG OS HSM Sports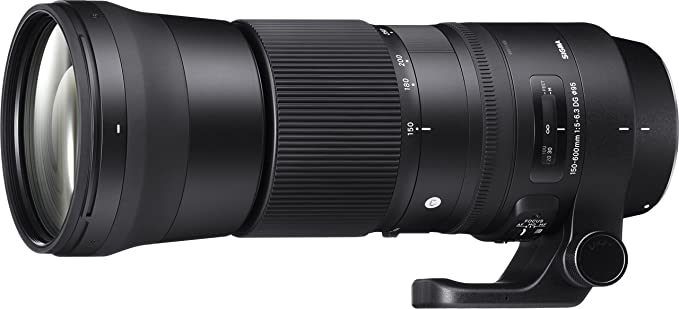 If you are looking for third-party options this is one lens that you can look into. This is the Sports version of the lens. There is also a non-Sports version which we do not recommend for wildlife photography. The focal length range reaches a whopping 600mm. For a budget lens, this is an incredible focal length reach. The construction of the lens includes two FLD elements and three SLD elements. Plus, the lens also has built-in image stabilization.
2. NIKKOR AF-S 200-500mm f/5.6E ED VR (Vibration Reduction)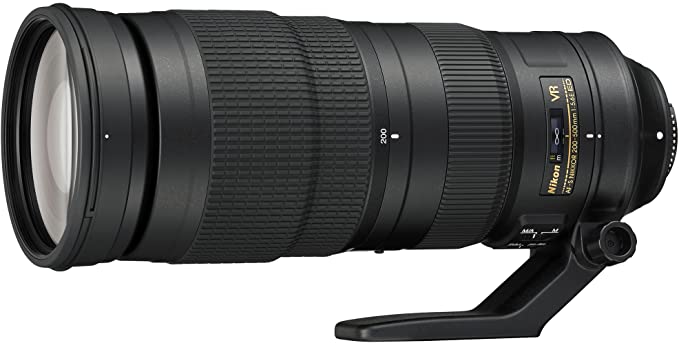 Another budget option and his time for Nikonians looking for an OEM solution. Nikkor's AF-S 200-500mm is the telephoto zoom lens with a fixed aperture. A fixed aperture across the focal length ensures that you can keep the exposure steady across the focal range. With cheaper lenses, every time you change the focal length (zoom in) the maximum aperture changes and you have to change the exposure to compensate for the loss of light. The lens features Nikon's Silent Wave Motor-powered AF system. Construction includes three extra-low dispersion elements that take care of color fringing and other chromatic aberrations.
3. Sony FE 100-400mm f/4.5-5.6 GM OSS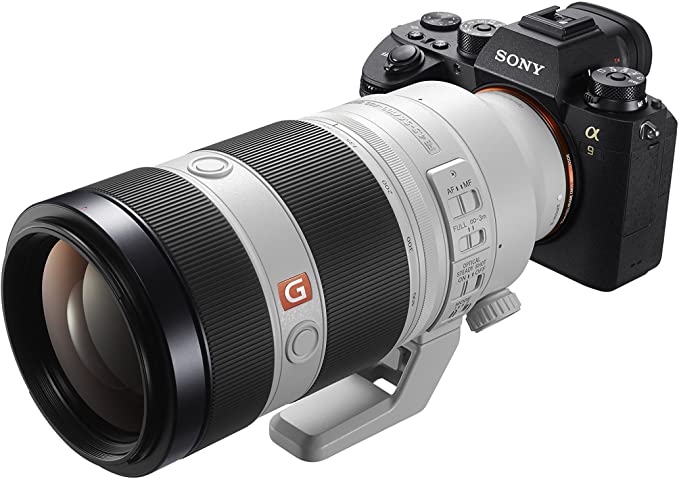 This is a telephoto zoom lens designed for Sony's E mount camera systems. Mainly covering the mirrorless cameras like the a7R IV, the Alpha 1, the Alpha a9, and so on. You can also use this lens with the Alpha a6xxx series cameras.
At nearly US$ 2.5K I wouldn't dare say that this is a budget lens. But considering the 400mm and the 600mm f/4 versions from the same line-up this one seems like a budget offering. Plus, this one lens offers you a reach from 100mm to 400mm.
That said, a changing maximum aperture from f/4.5 to f/5.6 does not sound great. On the flip side you do get image stabilization built-in, and some nice touches like a zoom torque adjustment ring. This allows you to set the stiffness of the zoom ring according to your liking.
The lens construction includes two extra-low dispersion elements and one Super ED element that suppresses chromatic aberrations and color fringing.
The lens has some weather-resistant sealings. But it is not completely weather sealed.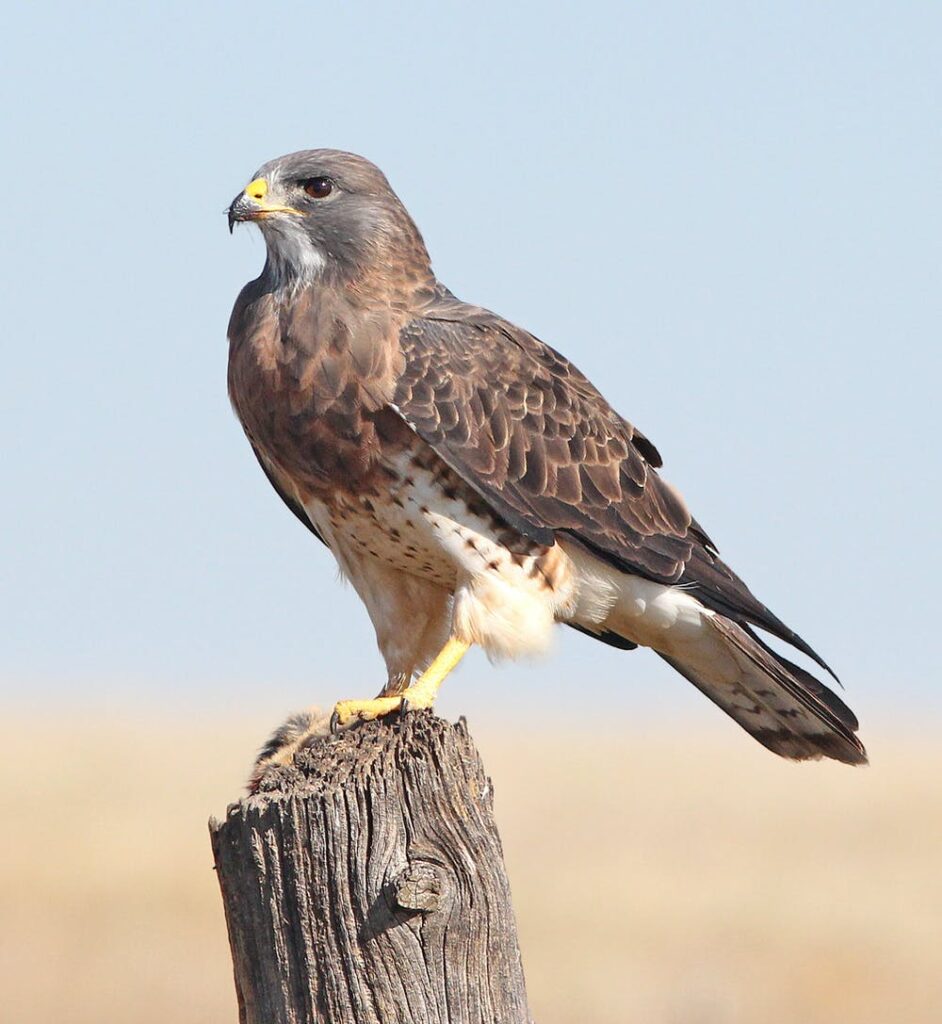 Closing thoughts
Wildlife photographers require fast autofocusing, superior image stabilization, handling, and weather sealing (optional). If the lens can have all that and come in a lightweight package you have got your dream lens. Unfortunately, when it comes to super-telephoto lenses, which are ideally suitable for wildlife photography, not too many are lightweight.
In that terms, the Sony 600mm is the best lens overall because it features everything you need and yet is surprisingly on the lighter side.