If you are looking for the best lenses for wedding photography, your search ends right here. We have gone through dozens of lenses and selected the top 15 we think are the best for shooting wedding photography.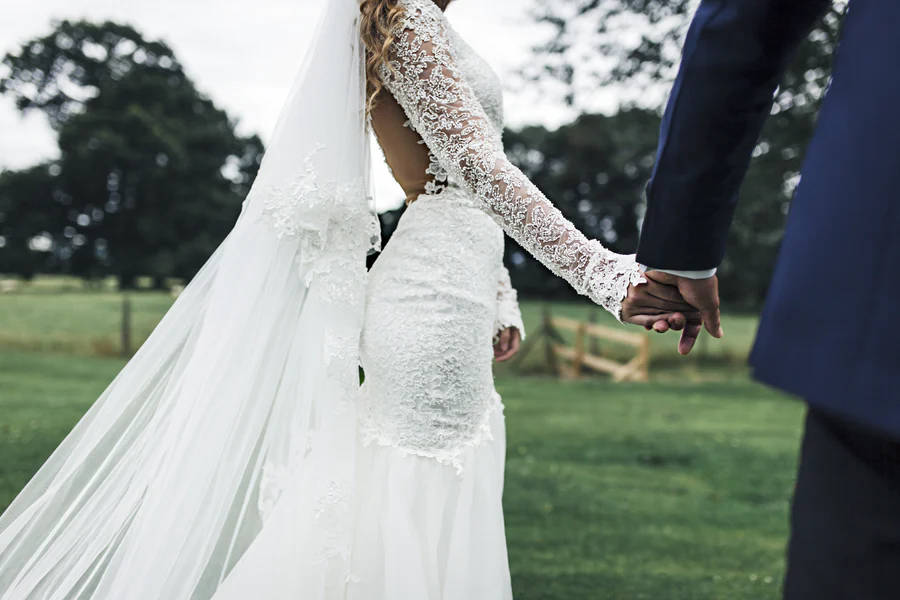 BEST ZOOM LENSES
Here are our entries for zooming in on the subject, lenses that you would choose to get closer to the subject:
1. Canon EF 70-200mm f/2.8L IS III USM (

Best zoom lens for wedding photography

)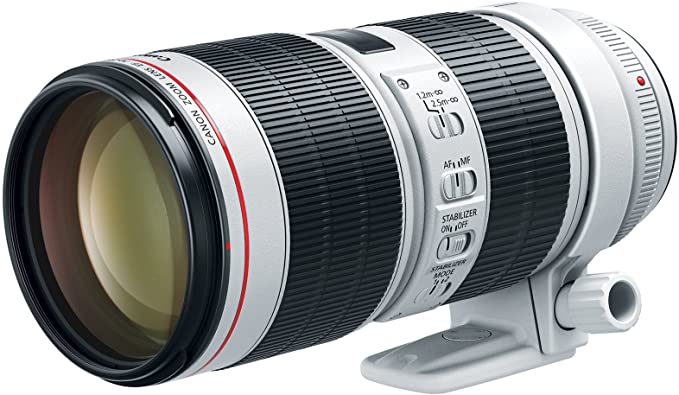 The 70-200mm f/2.8 would be my first-choice wedding photography lens. it's a mighty versatile lens. it's a workhorse delivery of crisp, sharp images in all kinds of lighting day in and day out. If I must choose a single lens this would be it, strapped to my camera body. The fast f/2.8 aperture simply melts the background for stunning portraits and profile shots. Bokeh is beautiful.
2. Canon RF 70-200mm f/4L IS USM (

Best budget zoom lens for wedding photography

)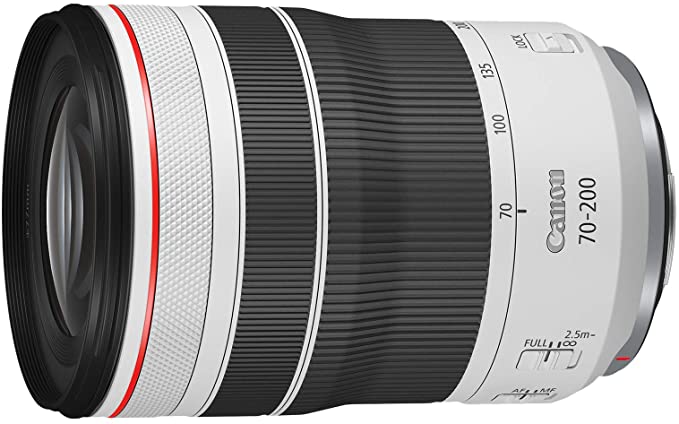 The 70-200mm f/4 is the step-down version of the above lens. It is a cost-effective option if you are on a budget. The focal length is the same and performance is nearly the same. You will have a minor issue of Bokeh quality with the f/4 version. But you can save hundreds of dollars by opting for the f/4 version rather than the f/2.8 version. Please note that this version is not the cheapest one. It has image stabilization built-in. So, you have the option to shoot with a slow shutter speed and compensate for any hand movements.
3. Canon EF 70-200mm f/4L USM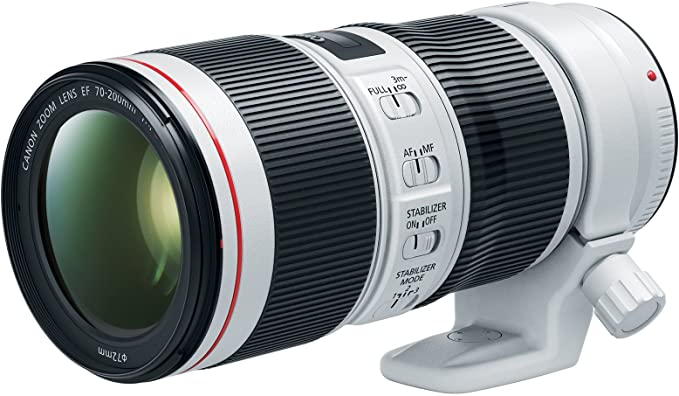 This one is the non-stabilized version of the above lens. This one is the cheapest version by far. Should buy this one? Only if you are using a flash. Because in really low light situations there will be some issues with blurring with the f/4 aperture. To counter, you will need to push the ISO high. Overall image quality is decent and the Bokeh quality is acceptable.
Search Standard Zoom Lens on Amazon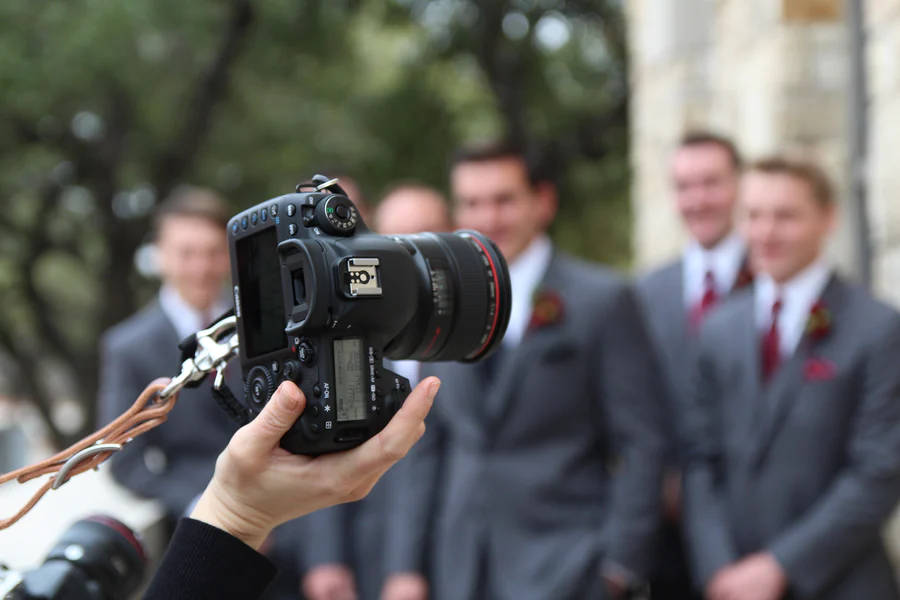 BEST STANDARD (ZOOM) LENSES
Here are our entries for standard lenses. These are lenses with range between 18mm to 70mm offering fast standard zoom and good range.
4. Canon EF 24-70mm f/2.8L II USM
This is my second most favorite lens for shooting weddings. It is a perfect complement to the Canon EF 70-200mm f/2.8L IS III USM I listed above. with these two lenses, I can cover the focal length from 24mm to 200mm with a constant f/2.8 aperture. If I am a second camera body or using a second shooter, I would always have this lens backing me up. This lens is ideally suited for a slightly wider frame such as group shots or couple shots. There is no image stabilization on this lens. But I don't think that is a huge problem. As long as you are shooting with a shutter speed of more than 1/70 you will have no problems.
5. Canon EF 24-70mm f/4L IS USM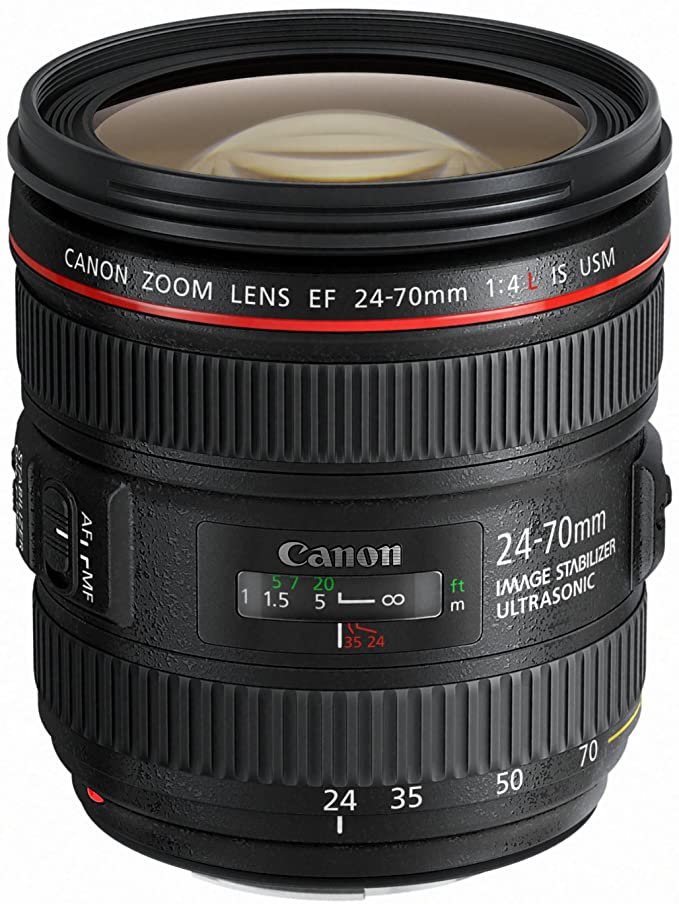 This is the cheaper alternative to the 24-70mm f/2.8 I listed above. why would you buy this? The same reason why you would opt for the 70-200mm f/4 over the 70-200mm f/2.8. You can save a decent amount of money. Maybe pick up a second lens if you want to. The 24-70mm f/4 is also well made and the image quality is very good. Interestingly, despite being the cheaper lens, this one comes with image stabilization built-in.
6. Sony Vario-Tessar T FE 24-70mm f/4 ZA OSS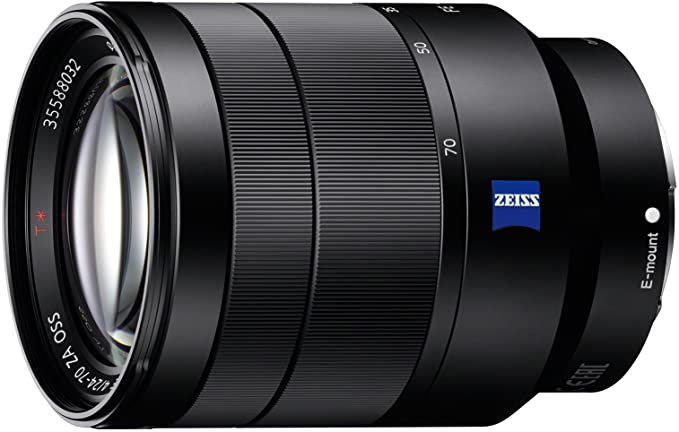 If you are talking about wedding photography, you can't leave out Sony from that list. The FE 24-70mm f/4 is a very good quality compact lens that works with all of Sony's latest mirrorless system cameras using the E mount. The maximum aperture is f/4. We know that some wedding venues can be very dark, like the inside of a church. Sony's low light performance has been impeccable and so this is one lens we can always recommend. Because the f/4 aperture will not be an issue. Additionally, the lens comes with Optical Steady Shot (OSS) built-in.
7. Sigma 18-35mm f/1.8 DC HSM Art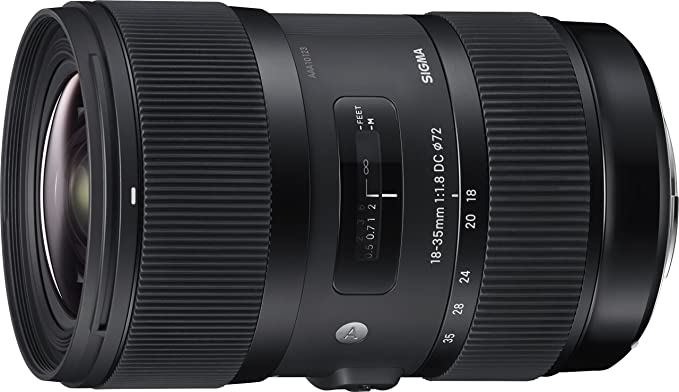 Among the wide zooms that we have considered for this list the Sigma 18-35mm f/1.8, DC HSM Art lens is a great unit to boot. If are on a budget and yet need something that can work as your standard lens for your APS-C camera, as well as allow you to capture the venue and the interiors better, then you can take a look at this lens. This is an Art series lens and therefore there are no issues with the construction. There are no less than five SLD elements and four Aspherical elements.
Search Standard Lens on Amazon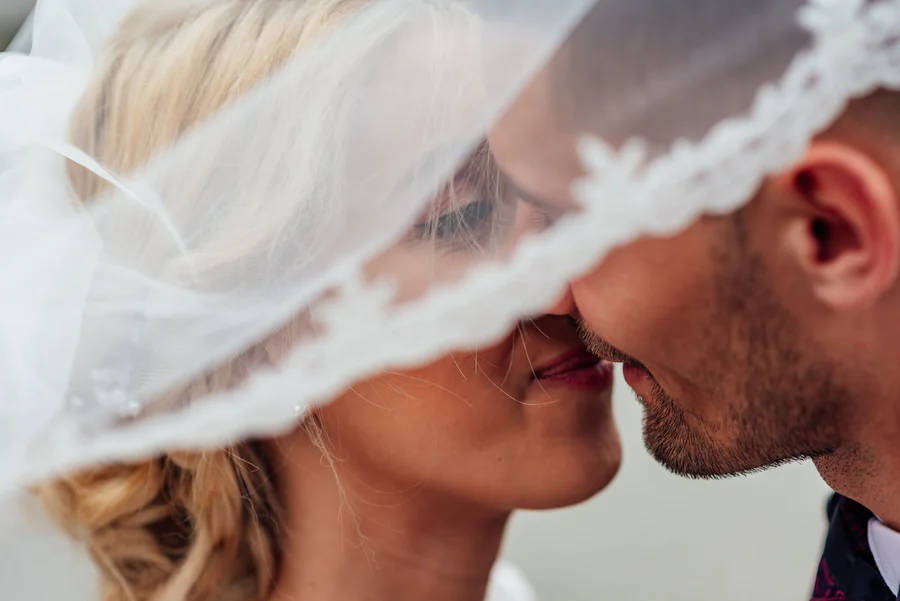 BEST PRIMES – FIXED FOCAL LENGTH
Here are our entries for prime lenses. These lenses are the must have for wedding photographers. They allow for fixed focus, fast aperture and maximum aperture to capture more light.
8. Nikkor 50mm f/1.2 [

Best 50mm prime lens for wedding photography

]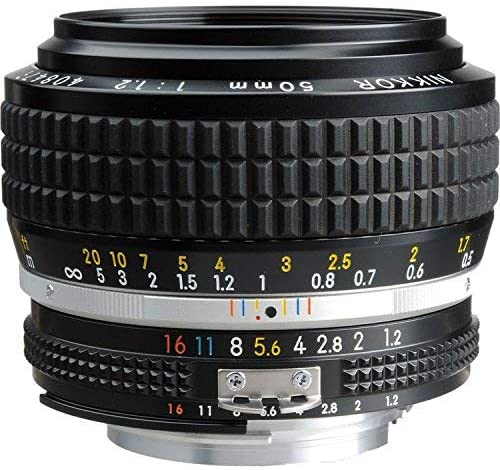 The 50mm f/1.2 is pure joy to work with. But at the same time, it can be quite frustrating too if you are not being careful of focusing. See, at f/1.2, the depth of field is as thin as a piece of paper. Bokeh is beautiful. At f/1.2 you can melt the background away if you want to. Overall build quality is good. That said this is not a weather-sealed lens. The lens has no image stabilization built-in. But I don't think you will ever miss that.
9. Nikkor 50mm f/1.4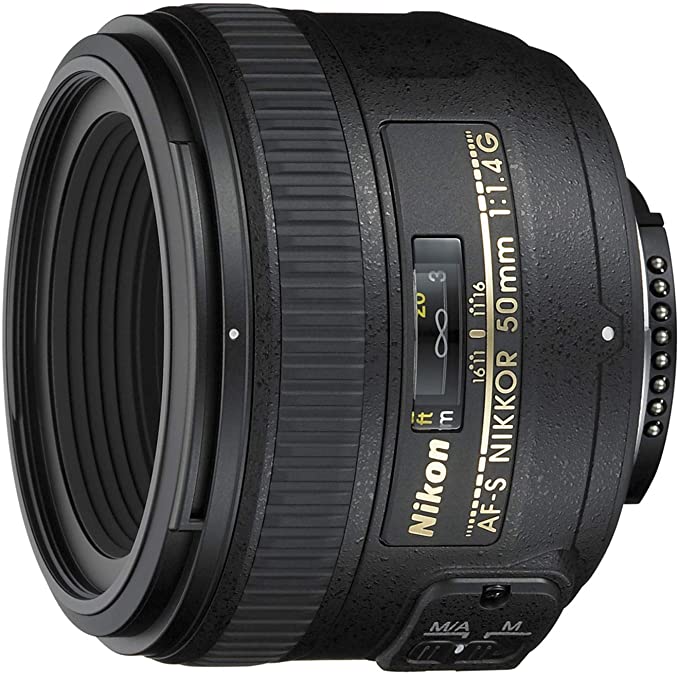 The 50mm f/1.4 is the step-down version of the f/1.2 lens listed above. This f/1.4 version is also very fast allowing shutter speed above 1/400 in some cases, and even in less than optimum amount of light. 50mm primes are also known as standard primes. You have to move continuously to capture your desired images. That is why the 50mm prime is also known as a hard-working wedding photographer's lens.
There is not much of a difference between the f/1.2 and the f/1.4 in terms of performance. Bokeh quality is superb.
10. Nikon AF-S NIKKOR 35mm f/1.8G ED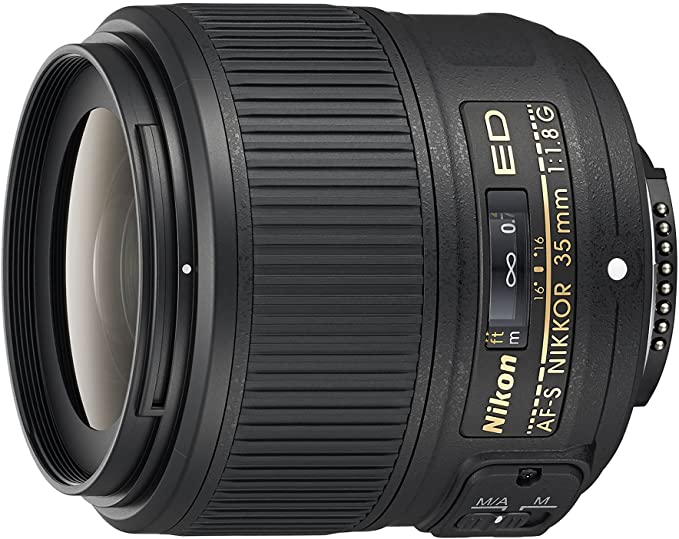 Nikon has dedicated 35mm versions for their full-frame and their crop camera systems. Though the 35mm on a crop camera will give an effective focal length of 52.5mm. This one is the full-frame version. It comes with a fast wide aperture of f/1.8. It gets one Extra-ow Dispersion element, Super Integrated lens coating, and 7-blade rounded aperture diaphragm.
11. Sony FE 35mm f/1.4 GM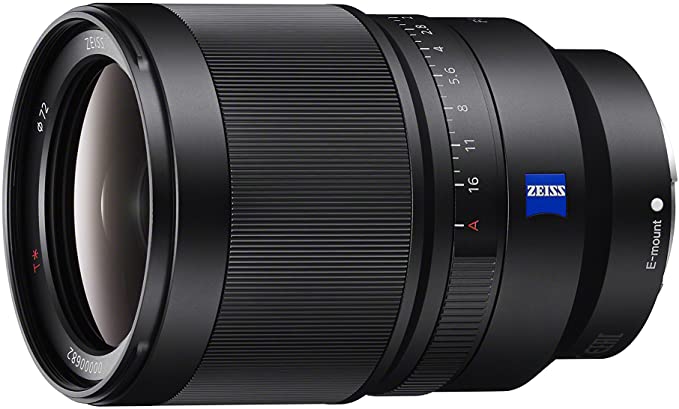 We love the FE 35mm f/1.4. We love it because it is a very versatile lens, although being a prime. The 35mm is useful for group shots and environmental portraits. With that, you can also shoot a bit of interior imagery of the venue. If it is interesting architecture, you can shoot that too. Though for both interior and architecture I would recommend the 14-24mm. please note, this is lens is compatible with all of Sony's E mount camera systems.
12. Sigma 35mm f/1.4 DG HSM Art [

Best 35mm prime lens for wedding photography

]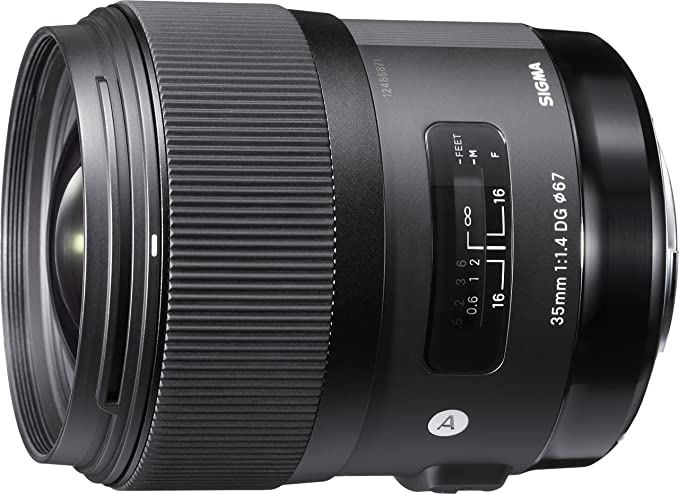 When you are talking about 35mm lenses, how can you leave out the sigma 35mm f/1.4? This is an Art series lens from Sigma. There are compatible versions for Canon, Nikon, Sony, Pentax, and the Sigma mounts. Sigma's Art series lenses are known for their superior performance and excellent image quality. Even though they are much cheaper, at least this one is, than compatible 35mm lenses from the OEM stables. However, one minor issue is that the lens does not have any image stabilization built-in.
13. Sigma 85mm f/1.4 DG DN Art
We are discussing wedding lenses and we are discussing primes, invariably the 85mm will come into the equation at one point. The 85mm is the best lens for portraitures. The reason is the 85mm has the right focal length for capturing facial features in the right perspective. Anything closer and you will have some amount of distortions around the edges, especially the ears. Five SLD elements, one Aspherical element, and a smooth Stepping motor AF system make the highlights of this lens.
14. Canon RF 85mm f/1.2L USM
This lens is designed for the Canon RF mount system cameras. At a shade under $2700, this is one of the most expensive primes in the business. So far as wedding photography is concerned professionals look for the sharpest lens, a bright aperture, and superb handling. This lens fits the bill on many counts. It is a superbly made L series lens. The fast wide aperture can be tricky to handle because of the extremely thin depth of field, but the results when done correctly are mind-blowing.
15. Canon EF 85mm f/1.4L IS USM (

Best 85mm prime lens for wedding photography

)
This is by far the best 85mm lens for wedding photography. It's fast, comes with solid build quality, and is powered by an accurate USM autofocusing motor. It comes with one glass-molded aspherical element, an Air Sphere coating (ASC), and features a dust and weather-resistant construction. To make matters even sweeter you get a four-stop image stabilization system built-in.
Search Fixed Focal Lens on Amazon
What to look for when selecting a wedding photography lens
1. Focal length
Choose the right focal length. You cannot shoot an entire wedding with a fixed focal length. It is not impossible but extremely difficult. Plus, you are limiting your options. You have to work harder too to get to the right spot to be able to capture some of the images. Choosing a zoom lens opens up your creative options.
Alternatively, if you use two camera bodies, you can choose a second prime lens.
Among other parameters, you should choose the focal length based on the style of the wedding and the venue.
2. Aperture
The fast aperture is a big advantage. Many wedding photographers prefer to work with a wide-open aperture. It allows them to use a fast shutter speed, plus capture a beautiful out-of-focus background. However, working with wide apertures is not without its perils.
You must be careful when working with such a wide aperture lens. The slightest movement of the subject or your hands between when you lock focus and when you press the shutter release can ruin your shot.
For example, if you are trying to make a portrait image with an f/1.2 aperture, the slightest movement can shift the focus point from the eye to the eye-lashes, and that is a big thing.
Edited by Samuel J. Tan