The past week saw the much-anticipated official release of Nvidia's two-year-long-overdue entry-level GPU. Performance-wise, it saw significantly better and much more practical results than the universally lampooned AMD Radeon RX 6500 XT, despite falling severely short of surpassing the original RTX 2060.
The biggest argument in the end, though, was still its price. At its original MSRP of $250, it would have been the worthy update to the RTX-feature-deprived 1660 Ti and 1660 Super. But alas, the reality of the GPU market is much, much harsher.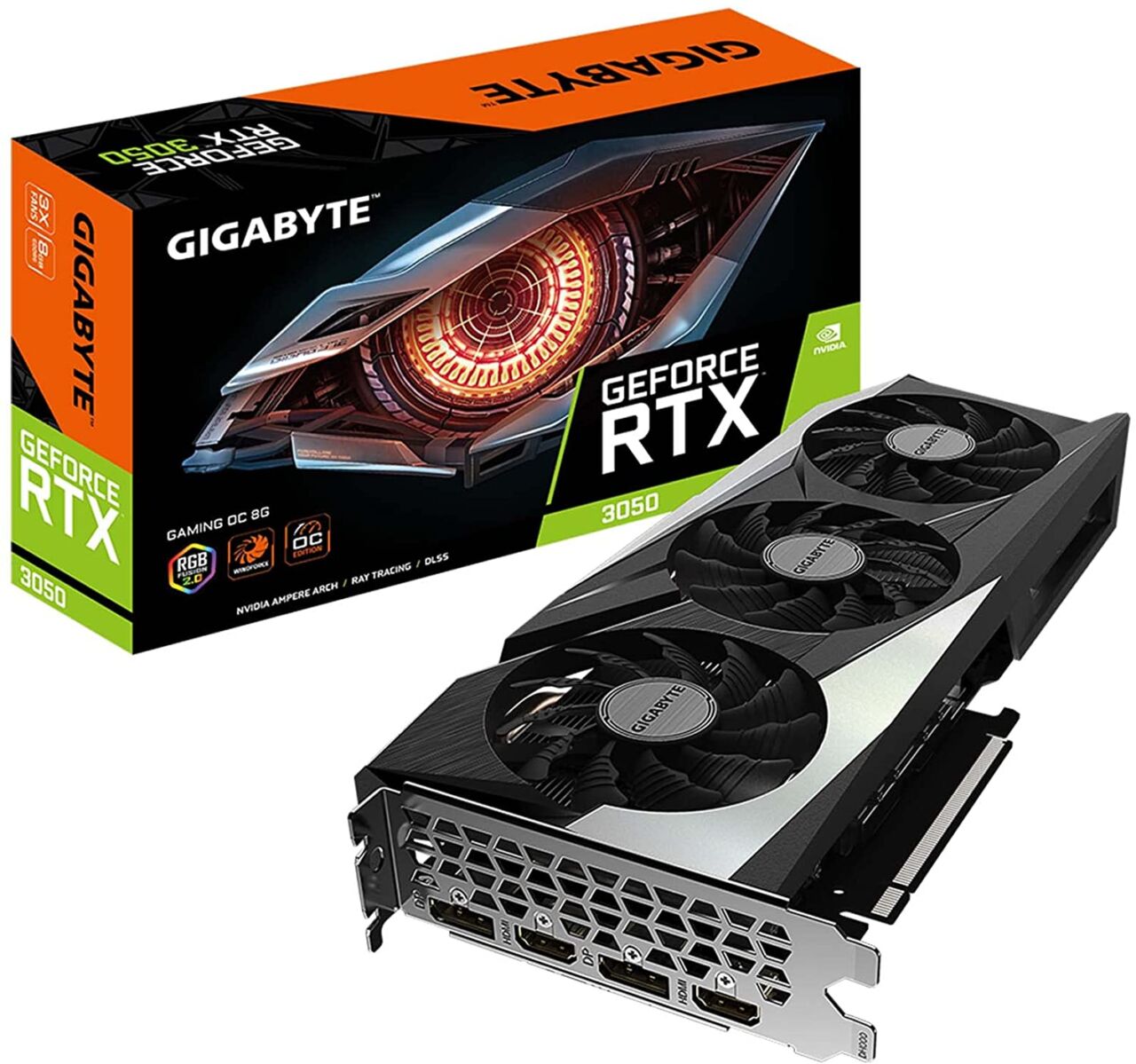 Search Geforce RTX 3050 GPU on Amazon
Geforce RTX 3050 8GB Performance Overview
Tech Specs:
| | |
| --- | --- |
| Process node | 8nm |
| GPU name | GA106-150-KA-A1 |
| GPU Cores | 2560 CUDA, 20 SM, 20 RT, 80 Tensor |
| Boost Clock | 1777 Mhz |
| VRAM | 8GB GDDR6 |
| Memory Bus | 128-bit |
| Bandwidth | 14 Gbps |
| TFLOPS (FP32) | 9.098 |
| TDP | 130W |
| PCI power | 1x 8-pin |
| Paper MSRP | $250 |
| Actual Retail | $330-$490 |
According to reviews by most trusted sources, such as Gamer's Nexus, Hardware Unboxed, Digital Foundry, and others, the general consensus is that it performs somewhere between the GTX 1660 Ti and the RTX 2060. Mostly matching the 1660 Ti, but there are a few games where the RTX 3050 processes significantly more frames, such as Rainbow Six Siege.
The biggest draw, of course, is that it is a true RTX card. Meaning, unlike the Turing-based 16-series GPUs, it has the full set of RTX features, most notably DLSS. This allows the RTX 3050 to crunch even more frames than its previous generational counterpart on supported titles, although it still falls significantly short of the next tier target RTX 2060 (which can, of course, also use DLSS).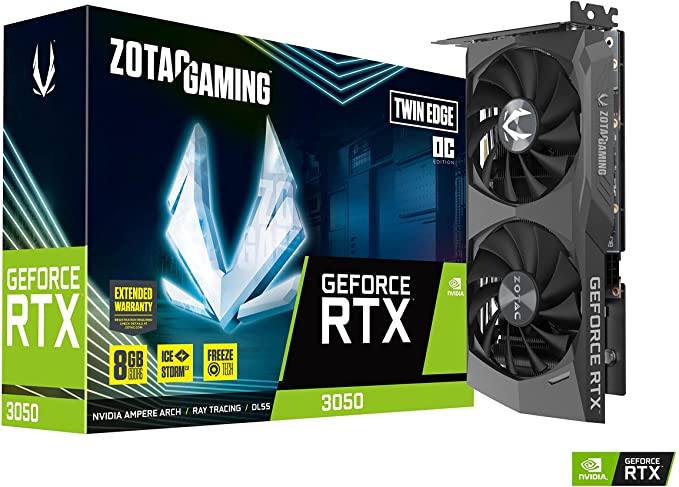 Key Information About the RTX 3050 8GB
At least for the first wave of shipments, the RTX 3050 uses the GA106 die. This means, those GPUs could have been RTX 3060s, only cut down to serve the purpose of maintaining market share. Or, to sell lower-binned GA106 dies that did not pass the RTX 3060 performance standards.
As expected, raytracing on an RTX 3050 is absolutely irrelevant, practically usable only on games that wouldn't nearly look as good with the feature anyway.
It is absolutely recommended that users should only consider the RTX 3050 if it can be purchased at around $300 to $350. At $400, it becomes a worthless investment, beaten soundly by the much more powerful Radeon RX 6600 for just a bit more investment ($430-450). Scale appropriately if calculating for the GPU economy of your geographical region.
Current users of RX 580 and GTX 1060 6GB and its equivalent counterparts (RX 5500 XT, GTX 1650 Super, etc.), can safely ignore this card and continue the wait.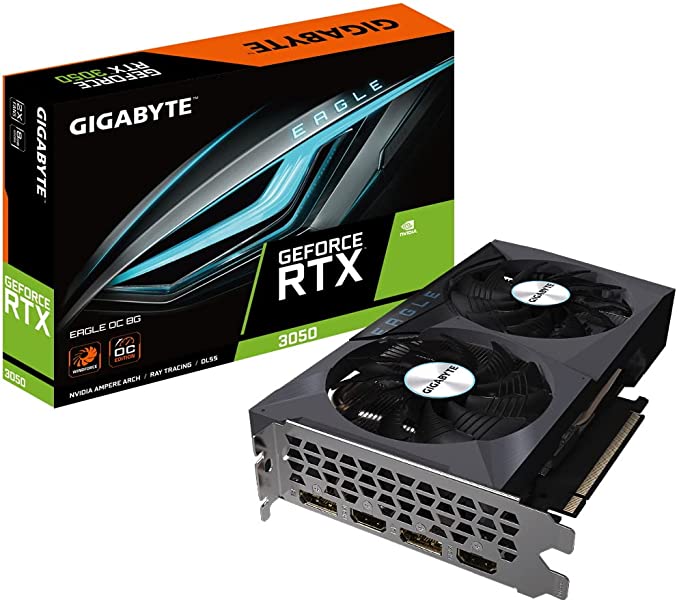 What was Expected of the Geforce RTX 3050 8GB?
It has been a long-standing tradition with generational GPU updates, that the model directly above its class tier should at least be the next target, if not completely surpass it. For example, in the case of the GTX 1060 6GB, it was able to reach margins that were close enough to somewhat match the GTX 970.
-Next-gen 50 Fails to Reach 60-
Therefore, the ideal performance target of the RTX 3050 8GB was to climb near the performance of an RTX 2060. Which it failed miserably. At best, it was only able to match the transitional GTX 1660 Super, which at this point in time, is already three years old technologically. Same story with how the RX 6500 XT failed to even match the RX 5500 XT, actually. But at the very least, its target 1080p high-refresh gaming is somewhat secured by its memory bandwidth and sufficient VRAM buffer.
Of course, the worst aspect of the RTX 3050 is probably its actual market price. We all know that its paper MSRP of $250 would never be real, even if we wishfully think that the only thing affecting its price is current raw material price inflation and bloated shipping costs. The actual retail prices that trail near $500 are just too much, and so in practice, the Radeon RX 6600 suddenly becomes the more reasonable deal.
-Never a Priority for Nvidia-
To add further insult to its launch, it was also the first new architecture entry-level desktop GPU that Nvidia has released since two years ago. Before, it usually only took eleven months to step down towards the entry-level tier when a new architecture comes out (750 Ti, 1050 Ti, 1650, etc.). Today, however, Nvidia and its AiB partners took full advantage of the GPU crisis and focused solely on selling all the top-class dies for the highest prices they could practically sell them for to maximize profits. In fact, Nvidia continued "upgrading" the already high-end GA102 die, releasing products such as the RTX 3080 Ti, the new no-MSRP RTX 3080 12GB, and the upcoming-but-still-on-hold RTX 3090 Ti in order to squeeze more dollars out of the same chip.
From Nvidia's marketing perspective, the RTX 3050 8GB was nothing more than a technological smear campaign to massively hurt the RX 6500 XT's already broken reputation, and to gain a product lead with Intel's upcoming ARC GPUs. Same as all the reactive Turing GPU releases before, and same as AMD's move to smear out low-end Intel 9th Gen with the Ryzen 5 1600 AF.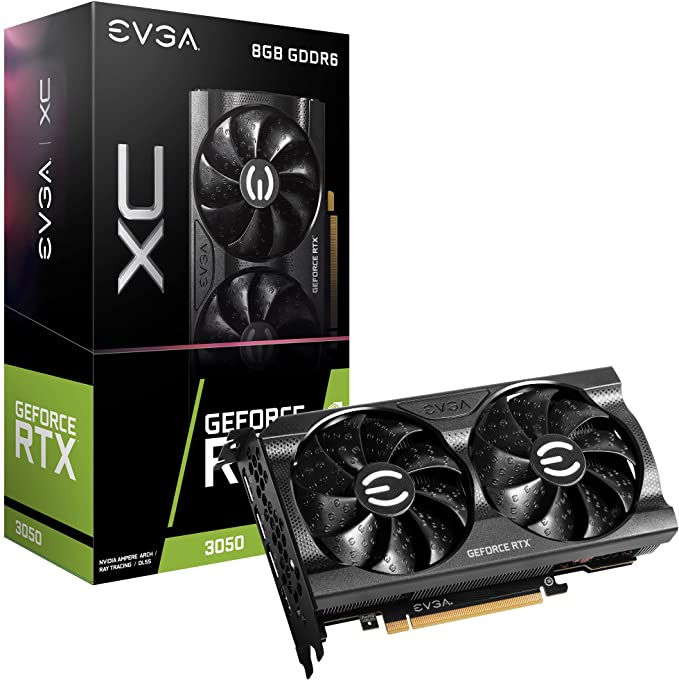 Should You Buy the Geforce RTX 3050 8GB?
Yes, but only if you can get at least $80 to $100 cheaper than an RX 6600. As concluded earlier, it is still a worthy graphics card after all, capable of crunching significantly high- refresh rates at upper-level settings in 1080p. You can even walk on the edge of stable frame rate 1440p gaming if the game supports DLSS, though it is perhaps still recommended to tone down your in-game settings a little bit to maintain the frame rates that you natively enjoy one step down the resolution tier.
As always, it is advised at the moment that you stay away from the more exclusive GPU models, such as MSI's Gaming X series, or Asus' ROG Strix versions. For European customers, any basic Palit RTX 3050 8GB model is always highly recommended. Since cooling isn't a problem for this 130-watt TDP GPU, single-fan models are perfectly fine to use even for more airflow constricted builds.
Finally, those with older PCIe 3.0 supported systems (Intel 10th Gen/AMD Zen+ and older) can enjoy using the RTX 3050 8GB with no data bandwidth bottlenecking issues. Even at PCIe 4.0 x8, the performance dip on a PCIe 3.0 system is still minuscule enough that it is virtually not noticeable (VRAM is usually still enough before that happens anyway).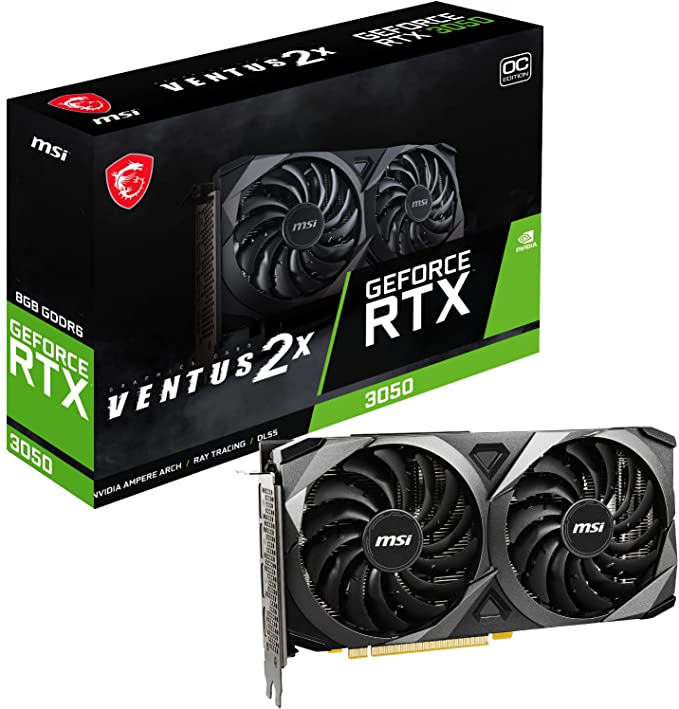 Search Geforce RTX 3050 GPU on Amazon
Any Other Alternatives for the Geforce RTX 3050 8GB?
If securing a brand RTX 3050 8GB for significantly less than $400 is impossible in your area/region/country, might we suggest these nicer alternatives:
Nvidia Geforce GTX 1070 Ti (used) – the classic Pascal GPU that still significantly outperforms the GTX 1660 Ti and 1660 Super to a degree (rasterization performance). Unlike the steadily aging GTX 980 Ti, there are still GTX 1070 Ti's out there that are newly bought as recently as 2018-2019. As such, the risk of the GPU suddenly breaking down due to old age is significantly far less.
Nvidia Geforce GTX 1080 (used) – another GPU that has significantly leveled down in price in the used market nowadays. You can get one of these bad boys now for a bit less than its MSRP, which is a great deal in today's GPU crisis. Usually quite older than wild 1070 Ti's out there, but still mostly checks out within the five-year-ish technological period.
Radeon RX 6500 XT (brand-new) – yup, that's right. If you're building low-cost from scratch anyway, you're most likely going for something like a Core i3 12100 + H610 mobo system, a cheap combo that supports PCIe 5.0, and therefore won't cause severe frame rate issues in 1080p. Current RX 6500 XTs are widely available for as low as $270, completely brand new.
Radeon RX 6600 (brand-new) – in rasterization performance alone, the RX 6600 (non-XT) is way ahead of the RTX 3050 8GB, for not much more in cost (sometimes even cheaper). DLSS may be better than FSR, but in the heat of intense gaming above 1080p, the difference barely looks bothersome. RSR is also coming soon, which would increase the value of the RX 6600 even further.