Budget Alder Lake is the best thing that happened to PC tech in 2022 so far, period. Unlike AMD, which effectively abandoned the entry-level budget segment after Zen 3, Intel continued its traditional offerings of sub $200 CPUs through its 10th Gen and 11th Gen processors. Now, it's 12th Gen's turn. Due to significant architectural changes, they are now effectively the best low-cost solutions for building a PC in this tumultuous era in tech.
The caveat, of course, would be the cost of the accompanying motherboard. Thankfully, the (supposedly) cheaper non-K CPU optimized motherboards have finally arrived to complete that cost-to-performance-ratio combo.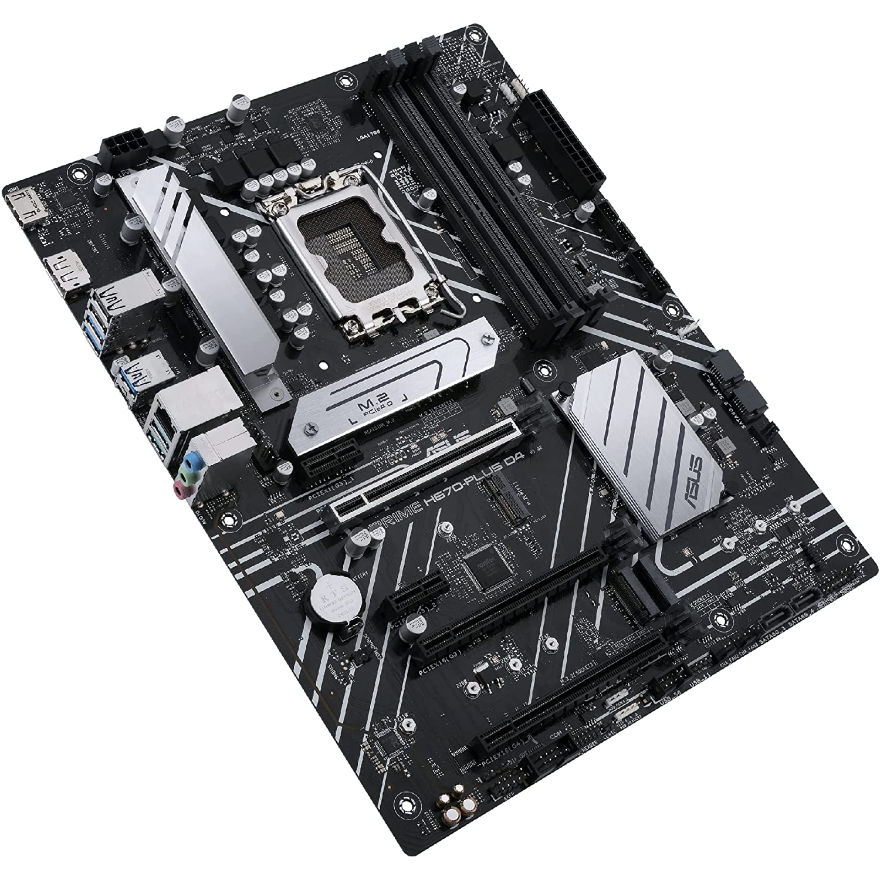 Alder Lake Chipset Specs General Overview
Chipset
Z690
H670
B660
H610
Socket
LGA1700
LGA1700
LGA1700
LGA1700
Overclockability
CPU + RAM
RAM
RAM
none
Chipset Link
DMI 4.0 x8
DMI 4.0 x8
DMI 4.0 x4
DMI 4.0 x4
Max DIMM slots
4
4
4
2
PCIe 5.0 lanes
1×16 + 1×4,
2×8 + 1×4
1×16 + 1×4,
2×8 + 1×4
1×16 + 1×4

1×16 + 1×4

PCIe 4.0 lanes
16
12
6
0
PCIe 3.0 lanes
12
12
8
8
SATA 6Gbps ports
8
8
4
4
USB 3.2 Gen 2×2 (20Gbps) ports
4
2
2
0
USB 3.2 Gen 2×1 (10Gbps) ports
10
4
4
2
USB 3.2 Gen 1×1 (5Gbps) ports
10
8
6
4
USB 2.0 ports
14
14
12
10
H670 – the traditional high-end H-series chipset. Functionally the same as the premium Z-series motherboard, only without CPU overclocking. Retains the RAM overclocking feature first introduced for 11th Gen Series budget motherboards (thanks AMD!)
B660 – the bread and butter mid-range Intel chipset. A bit fewer features than the H670, but not to the point of reduced usability. Also maintains its RAM overclocking feature.
H610 – almost barebones features, not usually worth the cost. Buyers can just spend a bit more to jump to an entry-level B-series chipset. However, H610 is different this time, because it actually offers the same minimum features now as what you would expect on something like a basic B365 or B460 motherboard. Still no overclocking whatsoever though.
Notable Budget Alder Lake Motherboard Features
LGA 1700 – new socket featuring 1700 pins. The slot is a bit longer, and so is quite bigger than older CPUs of more traditional form factors. The retention bracket feels a bit harder to press on, but users need not worry about potential breaking issues. Oh and, new mounting kits might also be needed for aftermarket CPU coolers.
PCIe 5.0 Support – same as Z690, the main x16-wide PCIe slot supports PCIe 5.0, and is linked directly to the CPU rather than to the chipset. Yes, even the meager H610 supports PCIe 5.0!
PCIe 4.0 Support – rollover from 11th Gen, and mostly featured on M.2 slots. Links to the chipset as usual. H610 does not support PCIe 4.0.
DDR5 Memory Support – again, this depends on the model. No Alder Lake motherboard at the moment can support both DDR4 and DDR5, so choose wisely. DDR4 versions will usually have "D4" in the name, or just straight up say "DDR4" on its product listing.
RAM Overclocking – another rollover from 11th Gen. RAM overclocking is now presumably a permanent feature on mid-range Intel motherboards from this point forward. Thanks once again, AMD!
Supported CPUs for H670, B660, and H610
Mainstream lineup: (no suffix – standard, F – no integrated graphics, T – low power, underclocked)
| | | | | | | | |
| --- | --- | --- | --- | --- | --- | --- | --- |
| | Cores | Threads | Turbo P | Turbo E | Cache | Power | Target MSRP |
| Core i9 12900 | 16 (8+8) | 24 (16+8) | 5.0 Ghz | 3.8 Ghz | 30 MB | 65/202 W | $500 |
| Core i7 12700 | 12 (8+4) | 20 (16+4) | 4.8 Ghz | 3.6 Ghz | 25 MB | 65/180 W | $350 |
| Core i5 12600 | 6 (6+0) | 12 (12+0) | 4.8 Ghz | none | 18 MB | 65/117 W | $220 |
| Core i5 12500 | 6 (6+0) | 12 (12+0) | 4.6 Ghz | none | 18 MB | 65/117 W | $200 |
| Core i5 12400 | 6 (6+0) | 12 (12+0) | 4.4 Ghz | none | 18 MB | 65/117 W | $190 |
| Core i3 12300 | 4 (4+0) | 8 (8+0) | 4.4 Ghz | none | 12 MB | 60/89 W | $140 |
| Core i3 12100* | 4 (4+0) | 8 (8+0) | 4.3 Ghz | none | 12 MB | 60/89 W | $120 |
| Pentium G7400 | 2 (2+0) | 4 (4+0) | 3.7 Ghz | none | 6 MB | 46 W | $60 |
| Celeron G6900 | 2 (2+0) | 2 (2+0) | 3.4 Ghz | none | 4 MB | 46 W | $40 |
*The 12100F has an oddly listed base power of 58 W instead of 60 W. Not that it practically matters though.
Of course, the first three flagship K SKU lineup, the Core i5 12600K, Core i7 12700K, and Core i9 12900K are also compatible with these motherboards, just in case you may have a specific use for such a crazy combination. Future 13th Gen Raptor Lake CPUs will also be supported by these chipsets using a BIOS update.
Reasons to Buy an H670 Motherboard
Due to the wild and weird price ranges of entry-level Z690 and high-end B660, there is usually no technical reason to buy an H670 motherboard. However, a few somewhat important perks might come to mind:
Z690-level connectivity at a (possibly) lower cost – If your setup does not prioritize the minimal gains from current-generation CPU overclocking anyway, investing in a robust H670 rather than a paltry Z690 might be the better option.
Significantly higher or more versatile data bandwidth – with more ports and connectivity, comes higher bandwidth.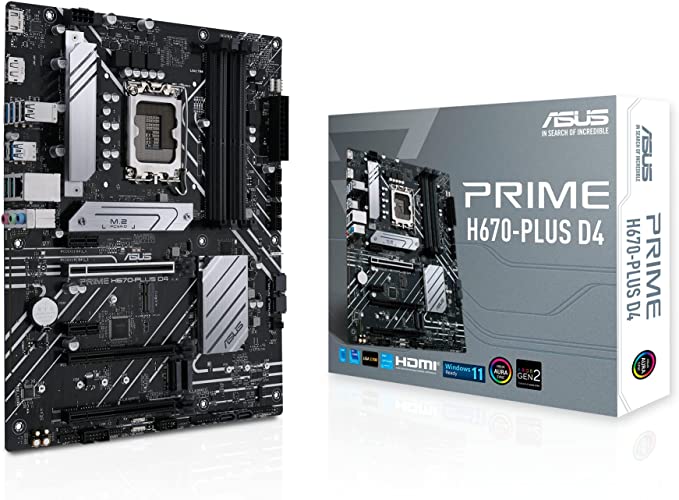 Search H670 Motherboard on Amazon
Reasons to Buy a B660 Motherboard
Once again, the B-series chipset becomes the default choice mid-range to upper-entry-level PC builds today. Just be careful with the price ranges though. If you are inching closer to $200, it might be better to just buy an entry-level Z690 motherboard like the super stable and reliable MSI PRO Z690-A. Yes, regardless of whether you are using a non-K CPU (better for upgrades in the future too).
Balanced features for the price – reasonably good offerings that dip down to $150 can give the best value for connectivity, VRM quality, cooling, as well as other optimization features.
The minimum choice to use 4 DIMM slots – H610 is kinda stuck to 2 DIMM slots, so your cheapest option to avail 4 is really only the B660.
Wide selection of M-ATX options – need a less dense, cuter form factor for your desktop unit? Probably B660 is your most basic option anyway.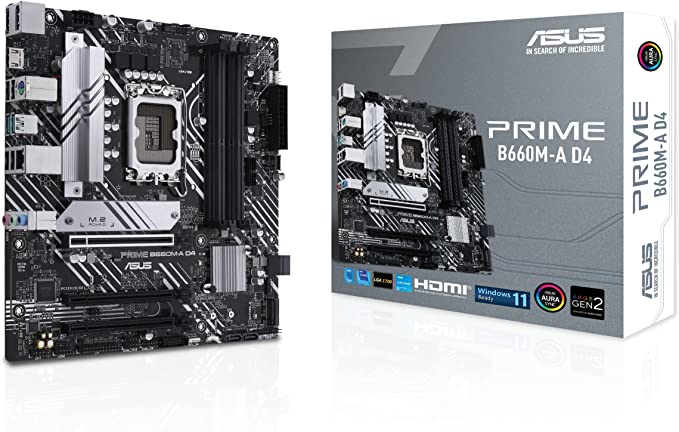 Search B660 Motherboard on Amazon
Reasons to Buy an H610 Motherboard
If you need a system that is only intended to run at a specific spec you want it to, then the H610 can be a good enough option. Unlike the absolutely horrendous connectivity options of H510 and H410 motherboards, you at least have a modern-ish solution for this cheapest Alder Lake offering. Don't forget though, still no RAM overclocking!
For ultra basic builds that don't require huge upgrades – if you need to just cobble a budget system that would work admirably and reliably. Slap a Core i3-12100F, slot two 8GB 3600Mhz DDR4 sticks, plug a Geforce RTX 3060, and just game away.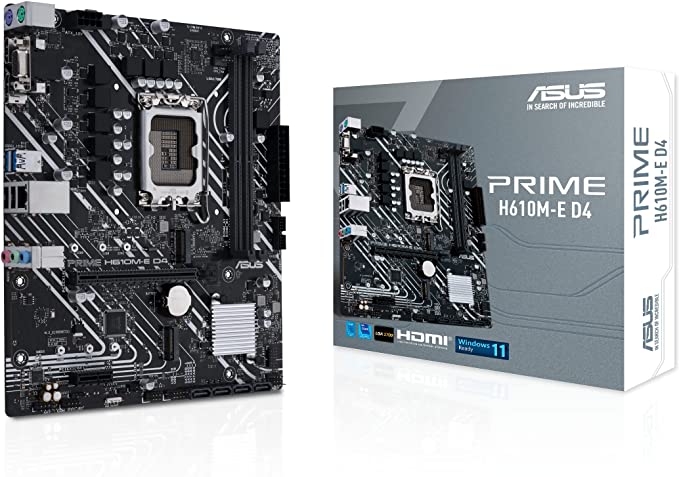 Search H610 Motherboard on Amazon
BONUS: Possible CPU Overclocking on Budget Intel 12th Gen?!
In a delightful twist during January 2022, Youtube-based overclocking enthusiast Der8auer has discovered that non-K SKUs can actually be overclocked using the traditional BCLK multiplier adjustment method if the particular motherboard is using an external clock generator. The development of this series of new information has certainly been insightful, and we'll recap some of these in the hopes that it might be helpful for those choosing an Alder Lake motherboard right now.
The video showcases an Intel Core i5 12400 being overclocked to 5.2 Ghz all-core boost using an Asus Z690 Maximus Apex. This allowed the non-K CPU to effectively run at almost near same pace as an unlocked Core i5 12600K. At this point in time, only Z690 motherboards have been confirmed to work. Essentially, when a BIOS update is installed, a "secret" BCLK multiplier menu opens when the correct non-K CPU is fitted into it.
Attempting to see which CPU can be overclocked to which motherboards, Der8auer provided a new update, this time showcasing excellent overclocked values for the even lower budget Celeron G6900 and Core i3 12100. Unfortunately, these achievements were still mainly done on an expensive Z690 motherboard (and therefore still wasn't as practical as it could potentially be).
The latest development finally shows a more economically relevant B660 motherboard that also has the same external clock generator as the Z690 motherboards previously tested. At last, it is finally confirmed that overclocking is indeed possible on Intel 12th Gen via the traditional BCLK method using a non-K CPU and a non-Z series chipset. The only caveat this time perhaps is that Der8auer still used a relatively high-end (more expensive) B660 model for the test.