Alder Lake Proves that Core i9 Mobile is Laughably Bad as Always. Six cores, twelve threads, and eight E-cores. Without context, you'd never really know whether you are referring to a Core i9 12900H, or a Core i7 12700H. To be fair, this is hardly the first time Intel pulled a same-core-thread-different-clock design for different tiered CPUs within one architecture.
It's just that on the high-end, where gains start to become superficial and provide only diminishing returns, the highest offering tends to become the luxury-only purchase, even for absolute enthusiasts.
And so once again, we shall return to the same assertion, but on an even more recent architecture: the Core i7 12700H is simply much better than the top-end mobile Alder Lake CPU.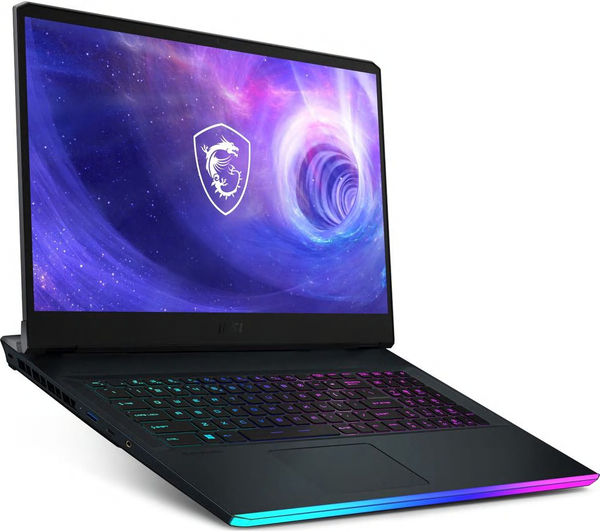 Intel Core i9 12900H: Once again a misidentified, badly priced Core i7 Mobile chip
See side-by-side specification comparison table below:
| | | |
| --- | --- | --- |
| | Core i7 12700H | Core i9 12900H |
| P-Cores (Threads) | 6 (12) | 6 (12) |
| E-Cores (Threads) | 8 (8) | 8 (8) |
| P-Core Max Turbo | 4.7 Ghz | 5.0 Ghz |
| E-Core Max Turbo | 3.5 Ghz | 3.8 Ghz |
| Cache | 24 MB | 24 MB |
| Base Power | 45W | 45W |
| Turbo Power | 115W | 115W |
| Component cost | $460 | $620 |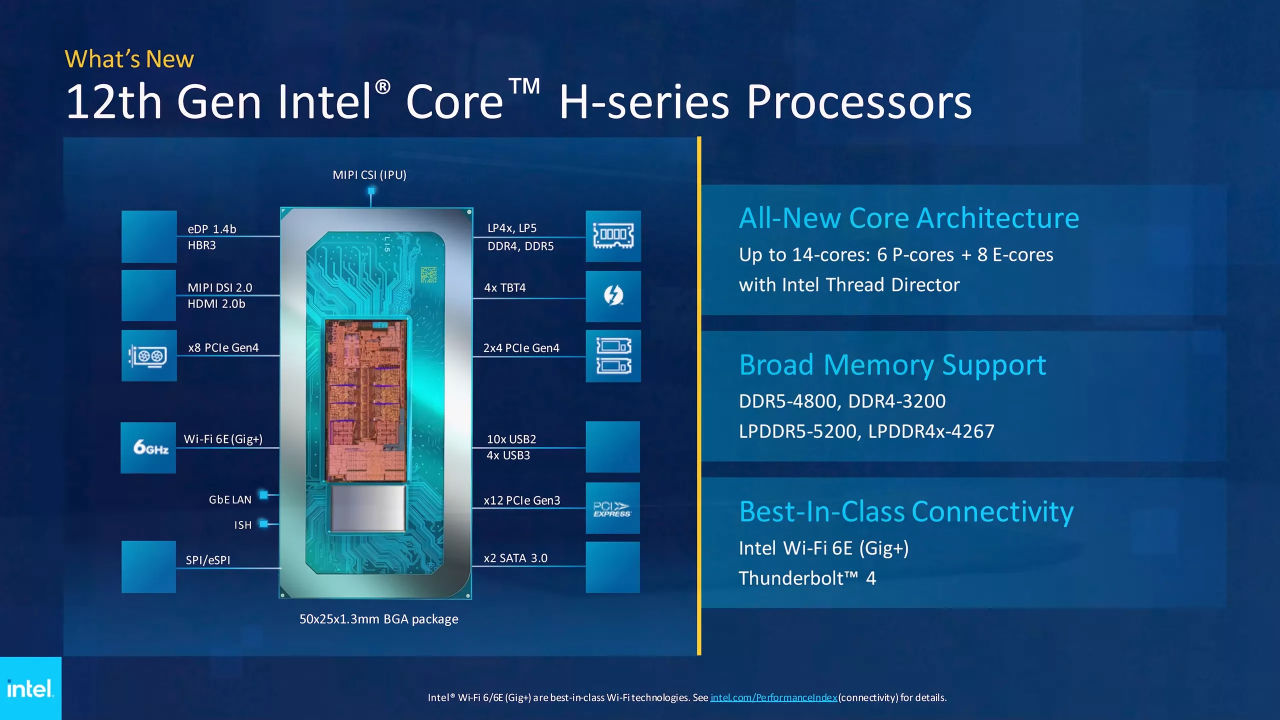 Continuing the same trend started by the Core i9 8950HK since Coffee Lake, the Core i9 12900H still has no distinct difference from its next-in-line Core i7 counterparts. In particular, it's essentially the same as the middle-ground Core i7 12700H, with core and thread count similar for both P-cores and E-cores, and even the L3 cache remains the same. Even the integrated GPU is also very much the same (Iris Xe 96EU 1.45/1.40 Ghz). So if you try to benchmark with combined CPU and iGPU workloads, the difference between the two would most likely be even more indistinguishable.
The altered clock speed amounts to a mere 0.3 Ghz difference in P-cores and E-cores, which supposedly is already enough to justify the Core i9's $160 increase in cost.
If the basic spec sheet and the current overclocking environment don't convince you, there have already been a good number of benchmarks online with the same conclusion. In a blind test, the Core i9 12900H just isn't going to be good enough or fast enough to justify the 35% increase with its cost. Future-proofing also falls apart instantly, since no configuration puts the Core i9 at a considerable advantage to a product that is basically its (very) slightly under-clocked clone.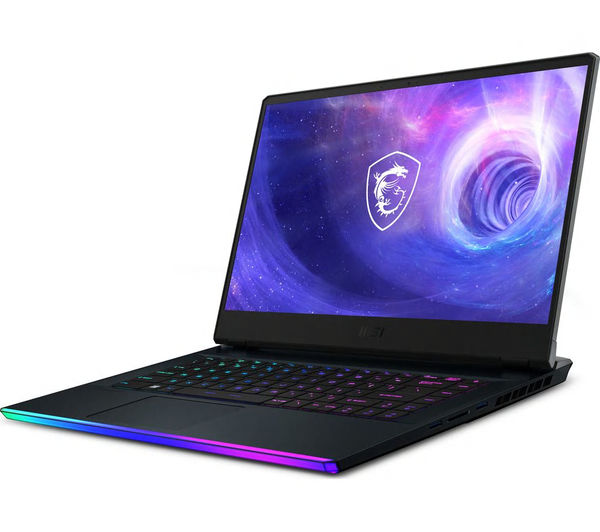 Same Core, Thread Count, and Architecture = Indistinguishable OC Gains
Cores and threads affect the number of tasks, therefore the total speed and efficiency of a CPU. Combined with a hefty L3 cache, the huge uplifts can sometimes mean stable work or a busted business for professionals who count every second of processing power in dollars earned. Good examples of this are usually desktop CPUs, such as the Core i9 9900K (8C/16T 16MB cache compared to 8C/8T 12MB cache of the 9700K), and the Core i9 10850K (10C/20T 20MB cache versus the 8C/16T 16MB cache of the 10700K).
Heck, even the Core i9 12900K, despite also not deviating too much from the Core i7 12700K, had somewhat tangible gains that are a direct result of its non-clock speed-based configuration and being a desktop-focused SKU. Compared to the product line one tier below it, the CPU had at least four more E-Cores (16C/24T), and bumped its L3/L2 cache 5MB/2MB higher (30MB/14MB total).
Clock speeds also affect overall performance, of course. But due to significant advancements in design architecture for the last five years, gains from overclocking are usually only very minor. Consider yourself having won the silicon lottery already if your specific tweak managed to increase performance by a relative 10%.
So what happens when a product has nothing else to differentiate from its lower tiers other than clock frequency? As stated above, the performance gap becomes completely irrelevant. You don't justify buying the highest tier even for professional workloads, you simply jump at the next economically viable level. In this case, if you really want something theoretically better than a Core i7 12700H, go for a performance uplift target at the same rate as the increase in price. Then again, such an option would never really happen in the mobile space unless you are willing to wait for an entire generation.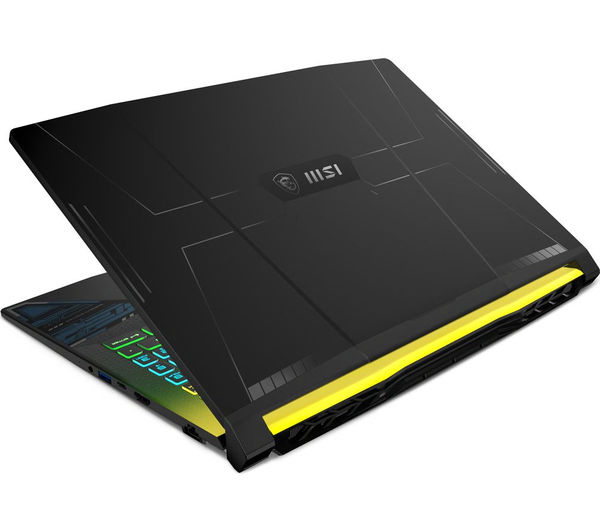 Keeping the Five-Year Tradition: The Core i9 11900(K) and Core i9 11950H
Probably the most notorious cases of core clocks being unable to carry the worthless value of a Core i9 was that of the previous 11th Gen offerings. Unlike the 10th Comet Lake Core i9 10900(K) that has at least two cores (and four threads) more than the Core i7 10700(K), the Core i9 11900(K) has the exact number of cores/threads, and has the same design architecture as the Core i7 11700(K). The only technical difference, is the higher clock speeds.
Predictably, this caused near-negligible performance uplifts compared to the Core i7 variant, regardless of whether it's used for productivity or gaming. All while costing a whopping 36% more in MSRP ($330 versus $450). Even worse, the previous 10th Gen Core i9 10900(K) actually beats it in productivity scenarios, making it even more of a joke than it already was.
This story is repeated once again in Tiger Lake mobile, with the existence of the Core i9 11950H. Even the 3.3Ghz-boostable Core i9 11980HK struggles to keep a significant distance away from the Core i7 11800H when subjected to the exact same 45W power limits. Without a 65W power-boosting option, any laptop using a Core i9 11950H is effectively a dead weight with only the name and branding justifying its exorbitant price tag.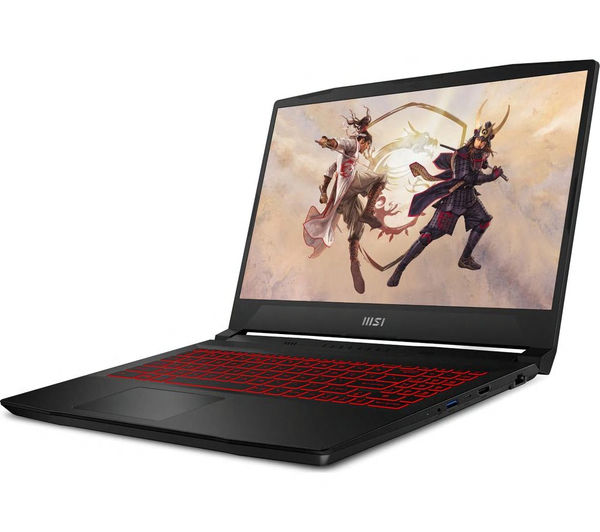 Why Does Intel Keep Releasing Bad Value Mobile Core i9 CPUs?
You mean why does Team Blue keep introducing simple higher clocks as a completely different product tier? Well, to scam non-tech-savvy customers Well, to attract enthusiast-level customers, of course. The Core i9 branding has been associated with the top-of-the-line, best-of-the-best platform for each generation. And because laptop dies don't exactly follow the same design format as desktop dies, Intel deems it good enough for marketing purposes to jump to the next tier name, with or without the express knowledge of the buyer.
But practically speaking, a mere increase in clock frequency should ideally only allow a slight name change within the same tier. They have already consistently done so with more mainstream releases. Such as on Core i5 releases, where XX400 (9400, 10400, 11400) is always the base SKU, followed by the XX500 (9500, 10500, 11500) and XX600 (9600, 10600, 11600) processors of different bumped clock speeds each.
This is why for mobile processors, in general, it is always worth checking out the differences in specifications, even if you don't have a clear idea of what each spec does.
As for the desktop-focused Core i9 11900K, just leave it. It's simply a nuclear furnace disaster that is a whole level of its own.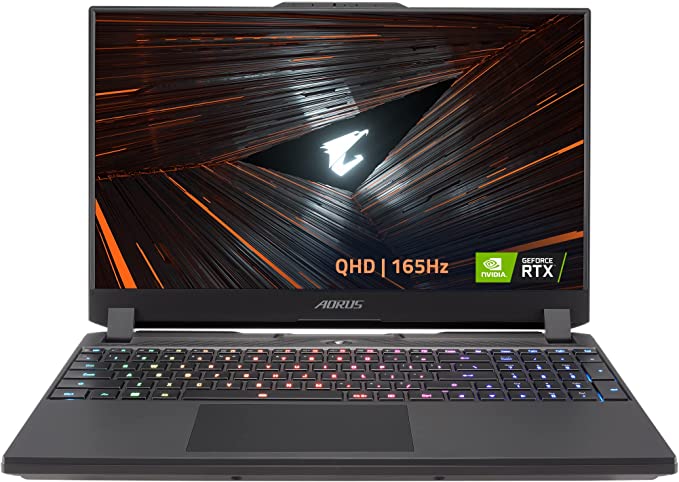 Recommended Core i7 variants, and the equivalent Core i9 versions to avoid
Core i7 versions
MSI GE76 (Core i7 12700H, Geforce RTX 3070 Ti)
Gigabyte Aorus 15 XE4 (Core i7 12700H, Geforce RTX 3070 Ti)
Asus ROG Zephyrus 16 (Core i7 12700H, Geforce RTX 3060 6GB)
MSI Katana GF76 (Core i7 12700H RTX 3060 6GB)
Core i9 versions
MSI GS66 (Core i9 12900H, Geforce RTX 3070 Ti)
Gigabyte Aero 16 YE5 (Core i9 12900HK, Geforce RTX 3080 Ti)
Asus ROG Zephyrus 16 (Core i9 12900H, Geforce RTX 3070 Ti)
Asus ROG Strix Scar 17 (Core i9 12900H, Geforce RTX 3070 Ti)
(NOTE: some models are more premium in price than others, regardless of CPU/GPU used)
Final Thoughts: The Core i5 12600H might even be better
Lastly, as an alternative, might we suggest something that could eventually trump even the Core i7 12700H in terms of practical use and product cost. The future Core i5 12600H, with its shining 12-core/16-thread (4-E-core, 8-P-core) configuration, max boost clocks of 4.5/3.5 Ghz, and 18MB cache. Laptops within this CPU tier should have an even more efficient price tag, paired most likely with either an RTX 3060, 3050, 3050 Ti, or the upcoming Intel Alchemist discrete GPUs.
In the next few months, laptops of such configuration are set to make the 3-digit-dollar-cost realm very enticing to get into once more…