For a fully immersive gaming experience, nothing comes close to an ultra wide curved monitor. With the right resolution, brightness, contrast, refresh rate and response time your gaming experience will improve beyond your wildest dreams. This is a total game changer for anyone looking to take their sensory and in-game experience to the next level.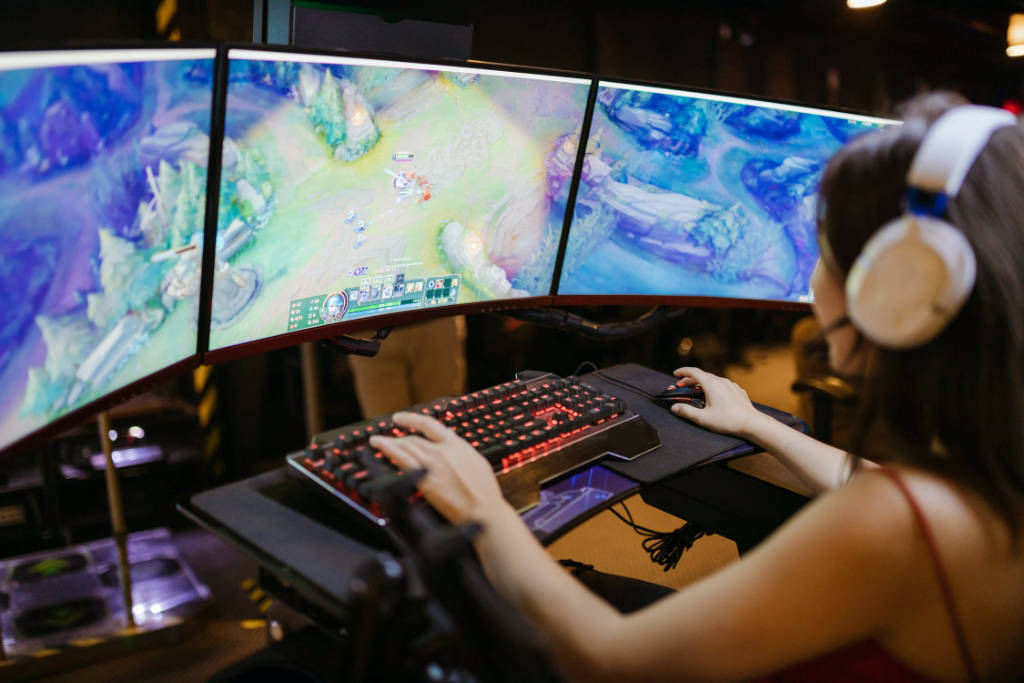 What To Look For in a Gaming Monitor
Before we just right into our list, let's take a quick look at what to look for in a large ultra wide monitor.
Size: We look mainly at curved monitors with size at 34-inch or bigger. Biggest one on our list is a 49-inch wide monitor from ASUS. That's like putting two 27-inch wide monitor side by side.
Resolution: Big monitors need to be match by plenty of pixels to keep the image sharp. Our list feature only WQHD displays or higher. These are monitors with 3440 x 1440 pixels. Not quite 4K or Ultra HD but 2K or QuadHD.
Aspect Ratio: For ultra wide, the monitors need to have an aspect ratio of 21:9. This is pretty standard, and all the monitors on our list uses this aspect ratio.
Curvature: For the best field of view, these monitors need to be at its curviest. Given that they are 34-inch or bigger, you need them to be around 1800R. The R rating refers to the Radius, a measure of distance to the centre of the circle. Therefore, the smaller the number, the sharper the curve of the monitor. Here is a collection of R numbers from our monitors from most acute to less; 1000R, 1500R, 1800R and 1900R.
Response Rate: The best response rate amongst our curved monitor is a fast 1ms. The response rate of a monitor is the time the monitor takes to change from gray to white and back to gray (GTG). Some measures this from black to white to black. Some monitor are a little slower at refresh and have a longer refresh rate at 4ms. Anything bigger than 4ms, say between 5ms to 10ms will cause what the industry calls ghosting on screen. Basically, a blurred image appearing behind the high motion subject.
Refresh Rate: In order for images to appear smooth on the display, it needs to be capable of high refresh rate. In this case, refresh rate refers to the number of times the image on screen is redrawn in a second. Ordinary and business class monitors come with 60Hz or 75Hz refresh rate. Gaming monitors needs to be 100Hz or more. Refresh rate at 144Hz is quite common. Some panels can be overclocked up to 200Hz. The higher the refresh rate, the smoother and more fluid the gaming motion with no lag. Note also that some monitors can be overclock, to unleash even higher frame rates.
AMD FreeSync or AMD FreeSync Premium: Sometimes known as RADEON FreeSync (2), these are proprietary technology by GPU manufacturer, AMD. When paired with compatible display adapter, the monitor will seamlessly synchronise its refresh rate to avoid stuttering and tearing. The aim is to make sure that both monitor and GPU are working hand in hand to provide fluid movement especially in high motion and fast-paced games.
NVIDIA G-SYNC: Like in the case of compatibility with AMD FreeSync, NVIDIA G-SYNC is said technology for NVIDIA graphics. This is to allow both NVIDIA's graphics adapter and compatible monitor to work hand in hand, to eliminate screen tearing and lower stuttering. The result is again, smoother gameplay, faster gaming experience and stutter free motion.
Screen Panel Type: two types appear in our list of curved gaming monitors, IPS (In-Plane Switching) and VA (Vertical Alignment). The former offers more colour coverage and therefore accuracy. These are favoured by professionals applications like video editing, photo editing and graphic design. More and more IPS panels are coming to the gaming scene, with high response time to match. On the other hand, VA panels are already well established in the gaming scene. Based on a newer design, it combines the vivid colour of IPS with high refresh rate and low response time. Generally, VA panels are favoured by gamers.
VESA DisplayHDR: not to be confused by VESA mounting schemes for monitors, this is a certification for colour accuracy, HDR quality, rise time and viewing angles. Typically, the standard is followed by a number, e.g. VESA Display HDR 400. This just means that the panel is capable of peak brightness of 400 cd/m2. Monitors that comply with the industry standard passes said tests specification. See VESA certified DisplayHDR for more details.
Adjustable Stand: Apart from its looks, there are two aspects of the stand to consider for ergonomic reasons. First, it needs to be tilt-able to get the best viewing angle. Next, given its wrapping curved shape, it needs to be height adjustable so it can be at the raised or lowered to the right viewing height. This is particularly important to get the best immersive experience for gaming.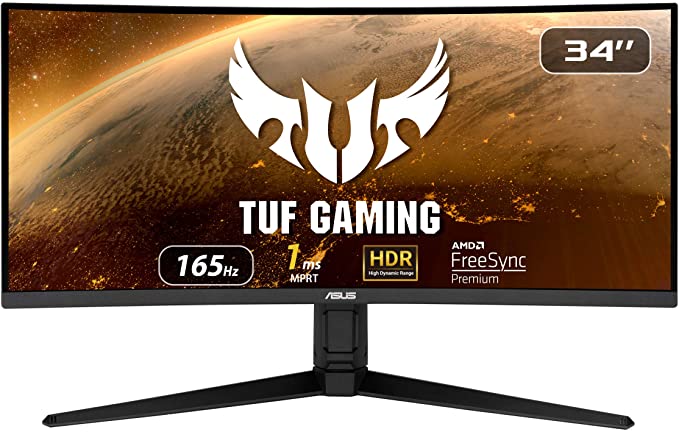 Resolution: WQHD (3440×1440), 1500R curvature, DisplayHDR 400
Refresh Rate and Response Time: 165Hz, 1ms, Extreme Low Motion Blur, FreeSync Premium, Eye Care,
Ports: DisplayPort 1.4 x2, HDMI (v2.0) x2, USB Hub ports, Height Adjustable
---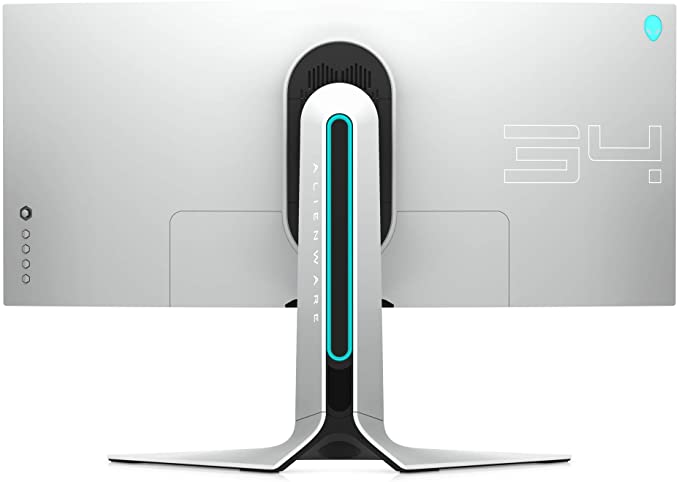 Resolution: WQHD (3440×1440), 1900R curvature, 21:9 ratio, IPS Nano Colour Technology
Refresh Rate and Response Time: 120Hz, 2ms, NVIDIA G-SYNC, 1000:1 contrast ratio
98% DCI-P3 (134.5Percentage sRGB) color coverage, dynamic on-screen display, AlienFX lighting effects
Ports: 1 x HDMI (ver 1.4), 1 x DP (ver 1.2), 1 x USB 3.0 upstream port (Rear), 2 x USB 3.0 Downstream port (Rear), 2 x USB 3.0 Downstream port with 1 x power charging (Front bottom), 1 x Headphone-out jack (Front Bottom), 1 x Audio Line-out jack (Rear)., Height & Tilt Adjustable
---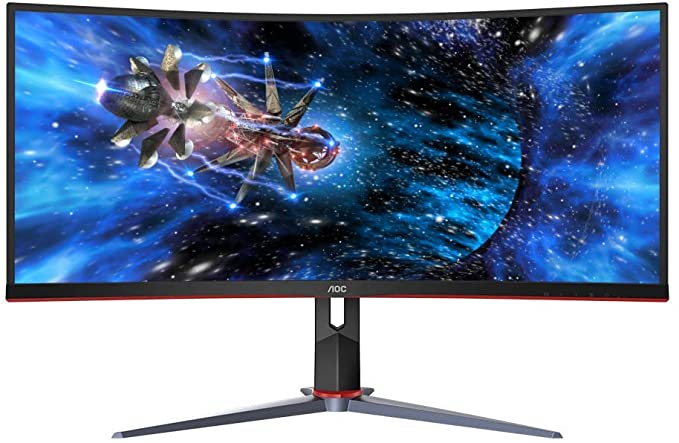 Resolution WQHD 3440×1440, VA Panel, 1500R/1500mm curve radius
Refresh Rate and Response Time: 1ms with 144Hz Adaptive-Sync,
115% sRGB and 98% Adobe RGB color gamut area coverage
2x DisplayPort 1.4, 2x HDMI 2.0, and USB 3.2 x4 hub
Height Adjustable, LowBlue Mode, FlickerFree
---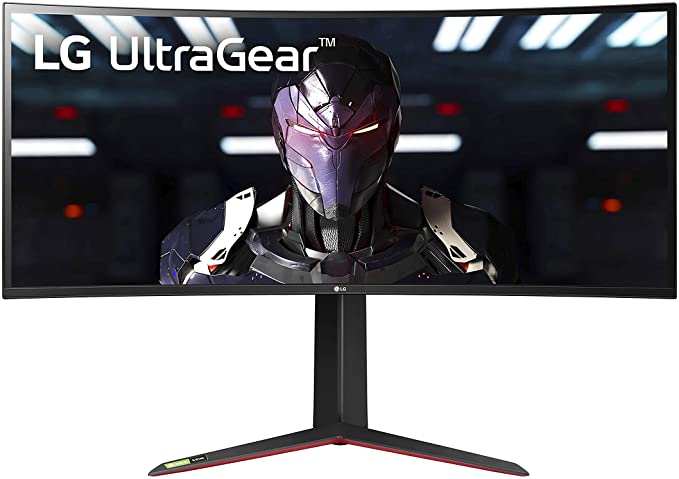 Resolution: WQHD (3440 x 1440) Curved Nano IPS Display
Refresh Rate and Response Time: 1ms with 160Hz and NVIDIA G-SYNC Compatibility
DCI-P3 98% Color Gamut with VESA DisplayHDR 400

3-Side Virtually Borderless Design with Tilt or Height Adjustable Stand
---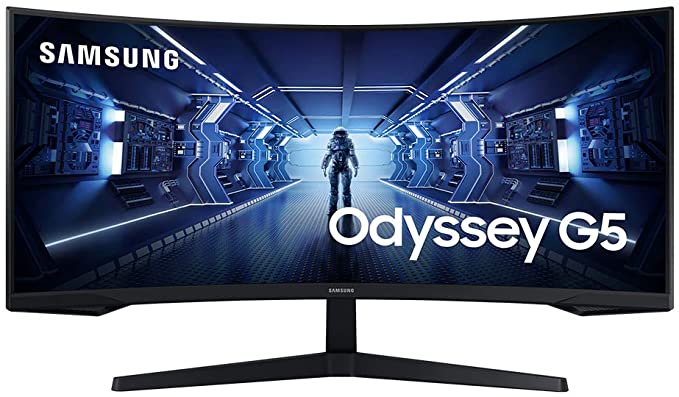 Resolution: WQHD (3440 x 1440) 1000R Curved Screen
Refresh Rate and Response Time: 165Hz, 1ms, FreeSync Premium
DisplayPort, HDMI, 3.5mm Audio
---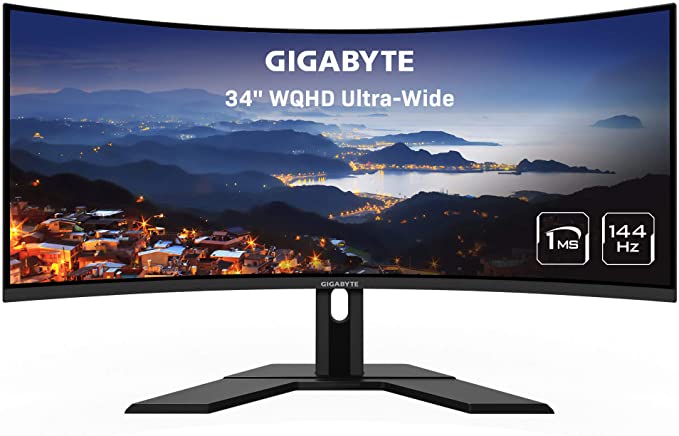 Resolution: WQHD 3440 x 1440 VA 1500R Display, 21:9 aspect ratio
Refresh Rate and Response Time: 1ms (MPRT) Response Time ,144Hz
90% DCI-P3 (120% sRGB) Color Gamut, VESA Display HDR400, low blue light and flicker free
Component Video, DisplayPort, HDMI, Composite Video, USB 3.0
Tilt and height adjustable stand
---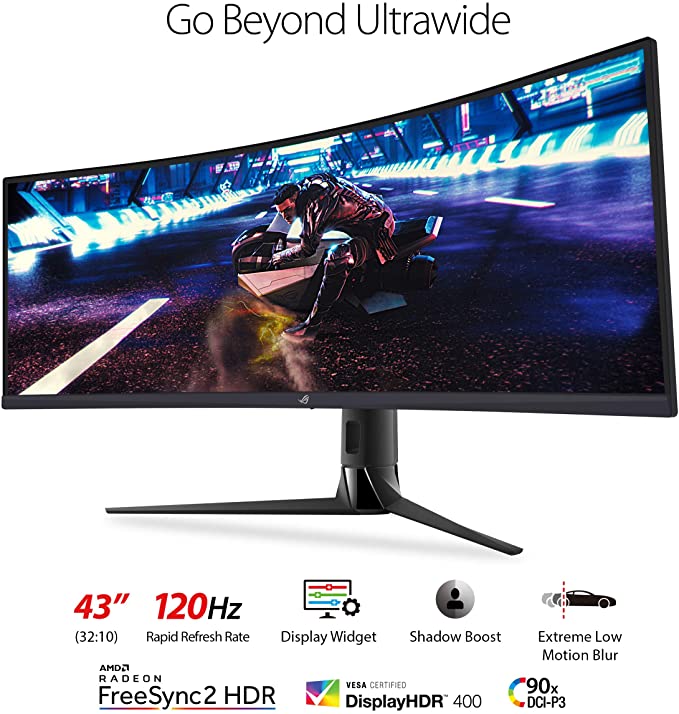 Resolution: Ultra-Wide (3840×1200) Gaming monitor, VA,
Refresh Rate and Response Time: up to 120Hz, 1ms (MPRT), AMD Radeon FreeSync 2 HDR
DCI-P3 90%, DisplayHDR400 certification, Shadow Boost, ultra low blue light, flicker free
Ports: DP, HDMI, USB3.0
---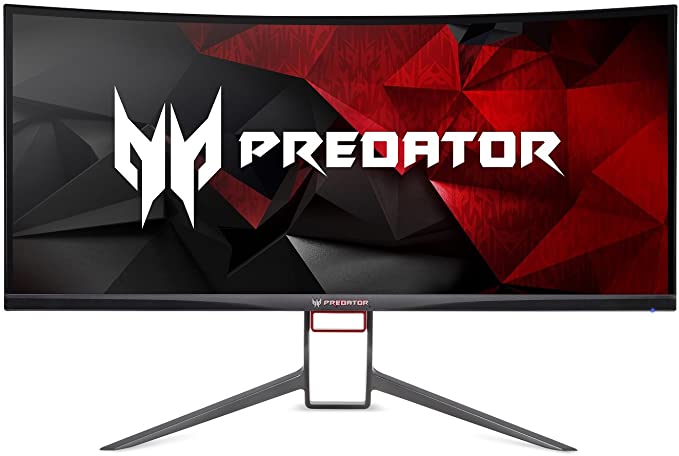 Resolution: WQHD 3440 x 1440 IPS Panel, 1900R curvature, 21.9 aspect ratio
Refresh Rate and Response Time: 100 Hz (180 Hz OC), 1 ms, Vesa DisplahHDR 400, G-SYNC Compatible, 550cd/m2, 1000:1 contrast ratio
98% DCI-P3, game mode

Ports: 2 x Display Port 1.2, 1 x HDMI 1.4 & 4 USB 3.0 Ports
---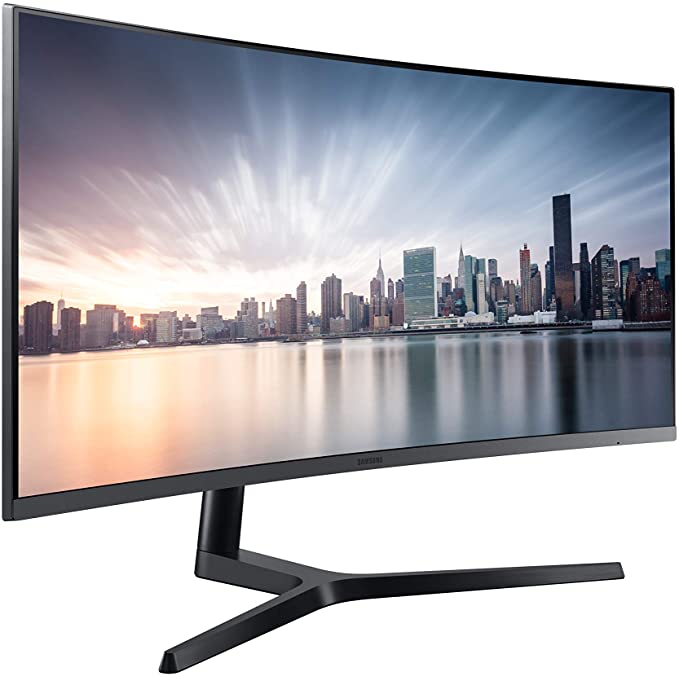 Resolution: WQHD 3440 x 1440 IPS Panel, 1800VA/1800R curvature (1800mm radius)
Refresh Rate and Response Time: 100 Hz, 4ms, AMD FreeSync, 3000:1 contrast ratio

Ports: Connect with one USB-C port, USB3.0 hub, swivel, height and tilt adjustable
---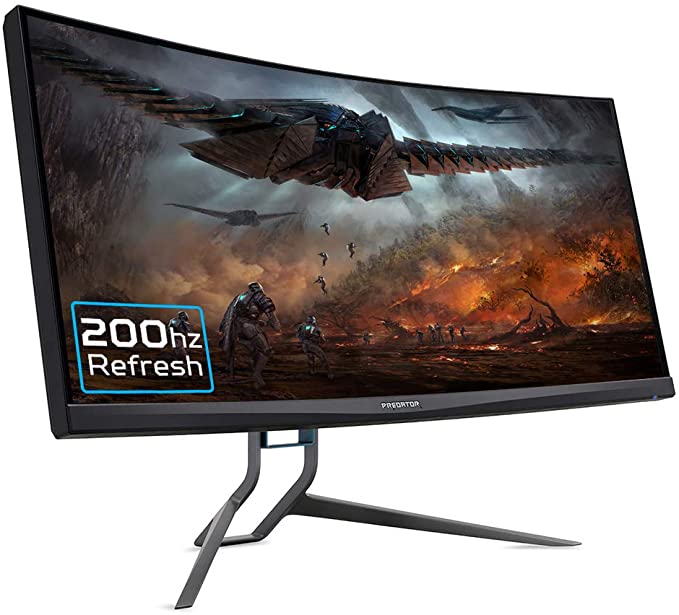 Resolution: Ultra Wide QHD 3440 x 1440 VA Panel, 21:9 aspect ratio, 1800R curvature
Refresh Rate and Response Time: 180Hz (up to 200Hz Overclocked), 2ms G-Sync, HDR, Quantum Dot
Height adjustment, HDR 1000, Quantum Dot, 1000 cd/m2 brightness, 1000:1 contrast ratio
Ports: HDMI(2.0) + DP(1.4) + USB 3.0 Hub(1up 4down) + Audio Out
---
BONUS: ASUS ROG STRIX 
XG49VQ 49-inch Curved Gaming Monitor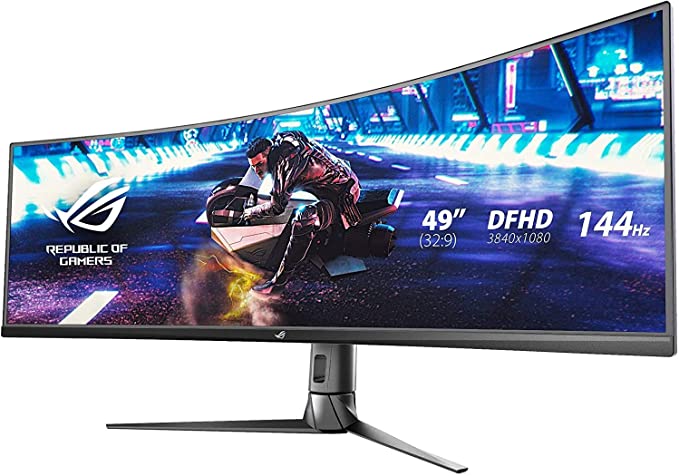 Resolution DFHD (3840 x 1080), 1800R curved Super ultra-wide monitor
Refresh Rate and Response Time: 144Hz and AMD RADEON FreeSync 2 HDR
DisplaysHDR 400 Certified with 90% DCI-P3 coverage, Brightness : 450 cd/㎡ (Typical), ASUS Eye Care, Game Plus and Game Visual Overlay

Ports, 1 x DisplayPort 1.2 and 2 x HDMI 2.0, 2 x USB 3.0 hidden in stand with cable management

Swivel, tilt and height adjustable stand and VESA Mount