Smartphones have well and truly replaced compact cameras as the camera of choice. Smaller, more powerful than ever, and with excellent lenses and sensors, smartphones are the quintessential photography tool of the 21st century. We looked at the dozens of smartphones and listed them according to the performance of their cameras and overall image quality. This is a list of the 5 best smartphones for photography in 2021 to shoot professional quality photos and videos.
RELATED: Top 5 Best Smartphones for Photography in the US
So, without further ado let's jump right in:
Xiaomi Mi 11 Ultra
Primary Camera: 50 MP 1/1.12-inch Quad-Bayer sensor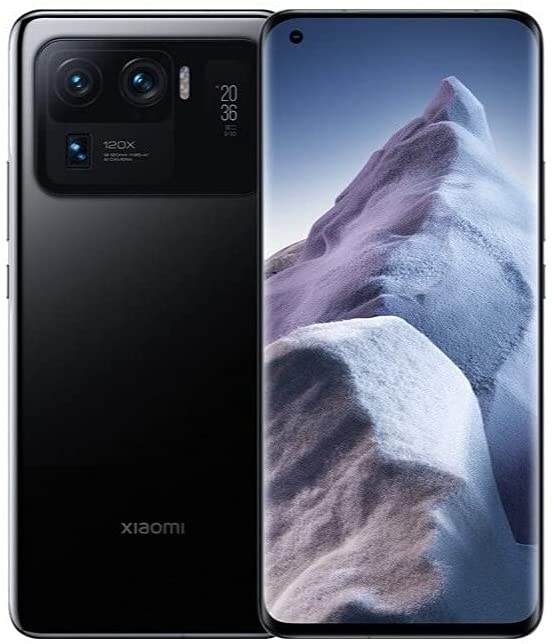 Search Xiaomi Mi 11 Ultra on Amazon
The biggest advantage of the Xiaomi Mi 11 Ultra over that of the Mi 10 Ultra is the 50 MP larger sensor. At 1/1.12-inch the ISOCELL sensor made by Samsung is a bit larger than that of the sensor inside the Mi 10 Ultra. So much so that this sensor could have been used in some of the compact cameras that are now dwindling in sales, thanks to the dominance of smartphone cameras.
A large sensor is an ideal recipe for a low noise threshold, better dynamic range, and more detail (especially when matched with a higher number of pixels). One of the major improvements we can see in the camera is the dual-gain feature that can capture a higher dynamic range compared to traditional sensors.
Another highlight of the sensor is its dual-pixel mechanism that facilitates dual pixel pro autofocusing that detects contrast in two different axes for more accurate focusing.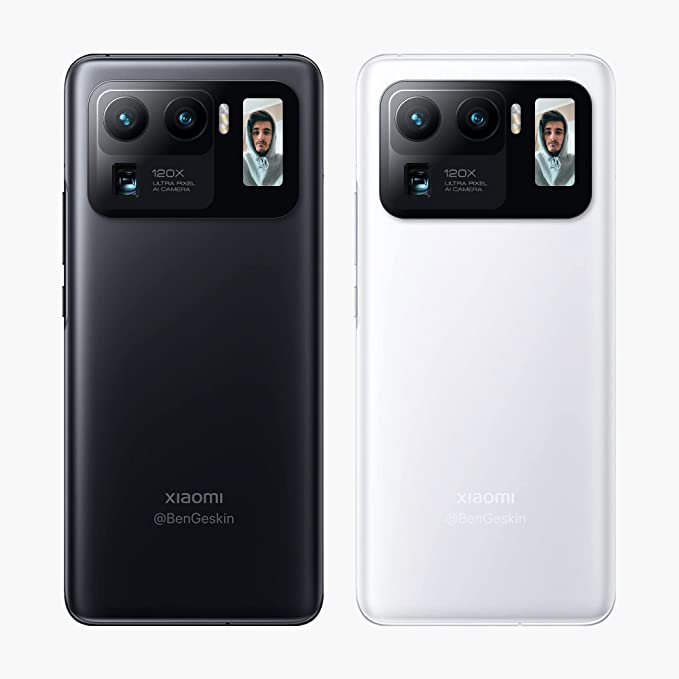 The second is an ultra-wide-angle camera that offers a resolution of 48 MP paired with a 12mm focal length and a field of view of 128 degrees. This is good enough for capturing sweeping vistas, architecture, interiors, and group shots. The maximum aperture of this lens is f/2.2. The maximum aperture is good enough to work in low-light situations as well.
The final telephoto lens offers a focal length of 120mm and a 48 MP sensor under the hood. This camera too comes with PDAF, and the lens has optical image stabilization. What I don't like about this particular camera is that the aperture is only f/4.1. At f/4.1 it is on the smaller side and there might be issues when photographing in low light.
Huawei Mate 40 Pro+
Primary Camera – 50 MP 1/1.28-inch sensor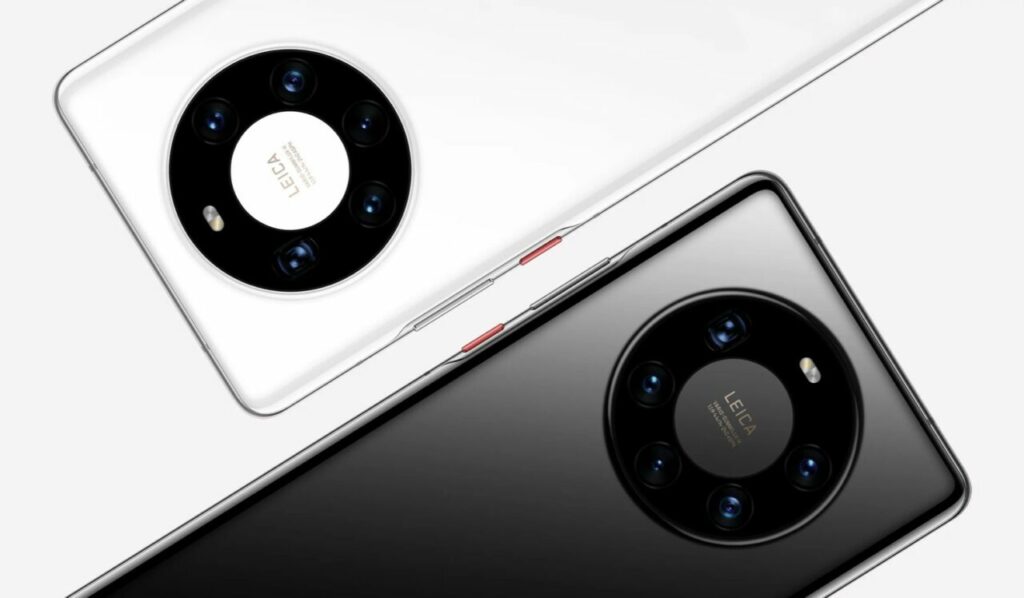 Search Huawei Mate 40 Pro+ on Amazon
This Chinese flagship smartphone from the house of Huawei features a 50 MP 1/1.28-inch sensor under the hood powering the primary camera. Paired with it is a 23mm wide-angle lens with an aperture of f/1.9. The highlight of the lens, however, is optical image stabilization.
The secondary camera is powered by a 20 MP 1/1.54-inch sensor. This is paired with a 14mm (ultra-wide) lens. Ultra-wide lenses are great for shooting landscapes, group shots, interiors, and architectures. The aperture of the lens is f/2.4. The only issue with these lenses is the distortions. Especially towards the edge of the frame.
This camera has a PDAF mechanism. PDAF is a much faster AF system compared to Contrast Detection Auto-Focusing (CDAF). So, this is more suitable for moving subjects where you need a faster focus lock. But on the flip side, PDAF often is less reliable than CDAF.
Apart from these two, there are two telephoto lenses on the phone. The first one is powered by a 12 MP sensor and paired with an f/2.4 lens. This lens features optical image stabilization, and the camera has PDAF. The second camera is powered by an 8 MP sensor and offers a focal length of 240mm (35mm format equivalent). This lens too comes with PDAF and optical image stabilization.
The Huawei Mate 40 Pro+ and the Huawei Mate 40 Pro shares a lot of the details but at the same time, there are some important differences as well. Such as the wider focal length of the secondary camera. At 14mm it captures a wider field of view than the 18mm focal length of the lower model.
Big deal? All you need to do is take a couple of steps back with the lower model and you can capture the exact field of view.
Huawei Mate 40 Pro
Primary Camera: 50 MP 1/1.28-inch sensor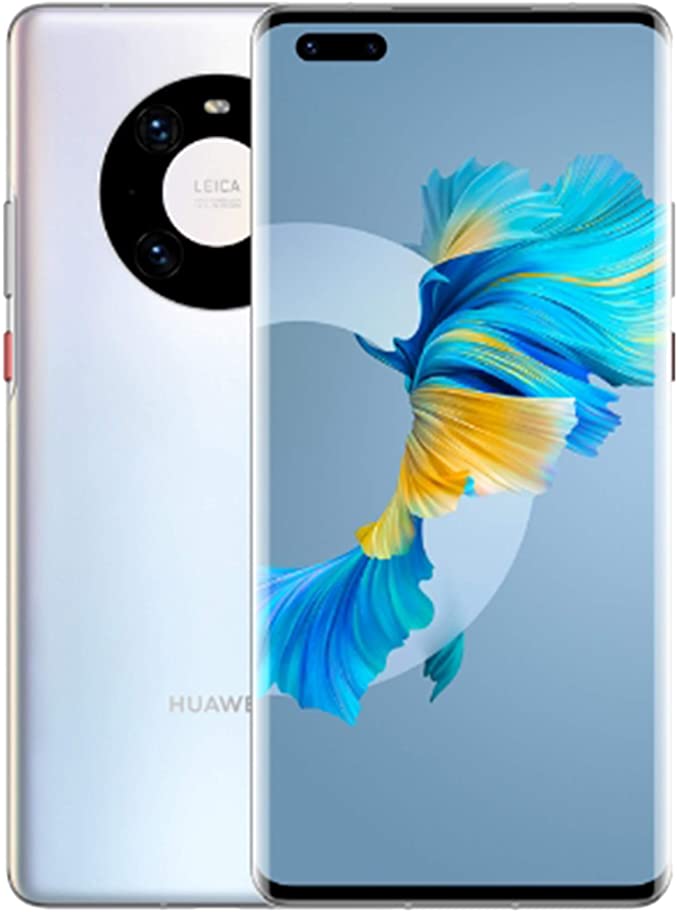 Search Huawei Mate 40 Pro on Amazon
One of the primary differences between this and the smartphone camera that you just finished reading about above is the absence of optical image stabilization. I feel like a photographer is a big deal.
Apart from that one major absence, this model is powered by the same 1/1.28-inch sensor with the same f/1.9 aperture lens as the flagship model powering the primary camera. And that makes it a potent photography tool. This camera is the one that comes with a Quad Bayer-type color filter (RYYB). This primary camera comes with a lens that offers a focal length of 23mm (35mm equivalent).
However, some testing proves that the images don't conform to the 23mm field of view. The images are cropped to have a field of view of 27mm. So, keep this in mind when you are making your compositions.
There is also a secondary camera that is powered by a 20 MP sensor and comes with an 18mm lens that opens up to f/1.8.
The third lens in this three-lens camera system is the telephoto lens which uses a 12 MP sensor under the hood. The 35mm equivalent focal length of this lens is 125mm. The aperture of the lens is f/3.4. Yes, the aperture is a bit on the slower side, and you will feel it when making images in low light with this telelens.
Overall, this is a fantastic smartphone camera to work with and make images and videos with.
Xiaomi Mi 10 Ultra
Main Camera – 48MP Quad-Bayer 1/1.32-inch sensor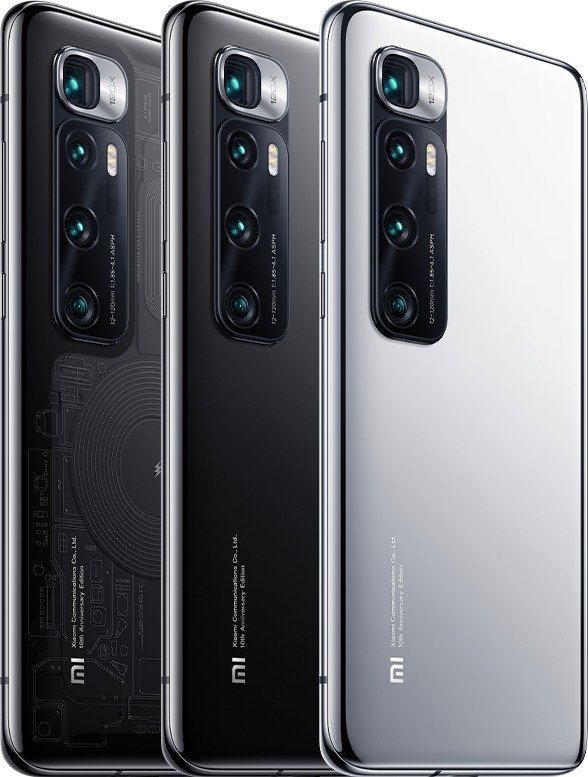 Search Xiaomi Mi 10 Ultra on Amazon
The Xiaomi Mi 10 Ultra is powered by a Qualcomm Snapdragon 865 chipset. At the back of the phone is a quad-camera set-up that includes two telelenses and two wide-angle lenses. Powering the main camera is a 48MP Quad-Bayer 1/1.32-inch sensor designed by OmniVision. The quad-color filter array is responsible for the production of images of around 12 MP.
A major USP of the phone is that one of the telelenses is image stabilized. An image-stabilized lens produces blur-free photos and videos. Speaking of videos, the Xiaomi Mi 10 Ultra's main camera is capable of producing 8K videos at a maximum of 24 fps.
The main sensor can produce on-chip single-frame HDR images. The way this is achieved is that each pixel is grouped into one of three segments – short, medium, and long exposure. The information collected by these pixels is then combined to produce an image that has a higher dynamic range. This is different than what is done with the recent models of the company (Xiaomi Mi 11 Ultra) where each pixel is split into two to offer dual pixel gain and a better dynamic range.
The 120mm telelens powered camera uses a Sony IMX586 1/2.32-inch sensor. This particular camera is powered by optical image stabilization and Phase Detection Auto-Focusing (PDAF).
The Ultra-wide-angle lens on the Xiaomi Mi 10 Ultra offers a field of view of 128-degree. It is powered by a Sony IMX350 1/2.78-inch sensor and offers about 20 MP resolution. A unique thing about this camera is that it uses special technology to cut down on distortions around the edges (wide-angle lenses are known for their weird distortions around the edges of the frame).
Huawei P40 Pro
Main Camera – 50 MP, f/1.9, 23mm (wide-angle 35mm format equivalent), 1/1.28-inch sensor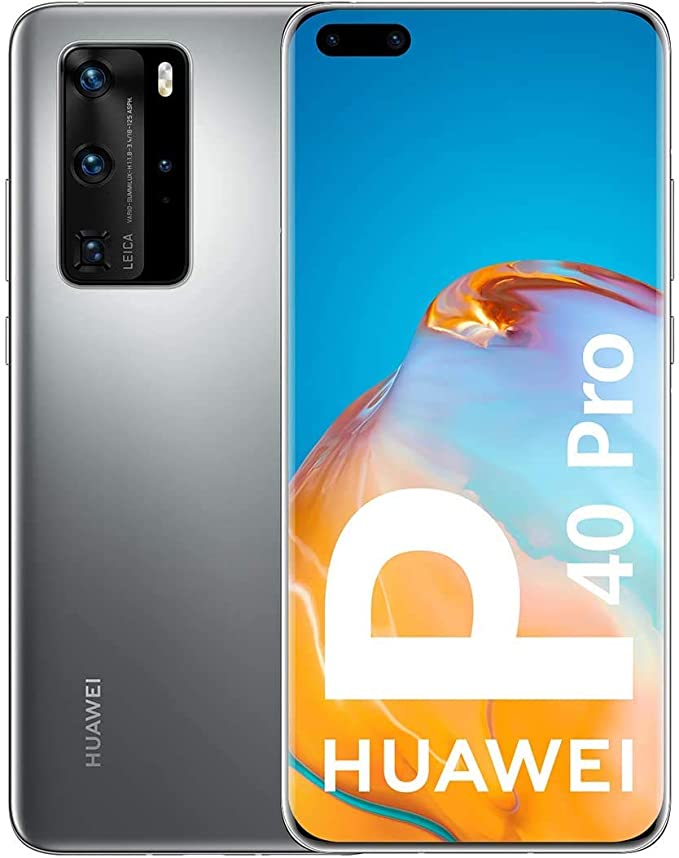 Search Huawei P40 Pro on Amazon
Despite being one of the top camera phones of 2021 the Huawei P40 Pro has a serious handicap. And that is the lack of GMS (Google Mobile Services). With the controversy in the US that saw Google withdrawing support for the phone, the Huawei P40 Pro lost the play store support. That said, if you are plainly looking for a camera phone and not a phone that you want to explore the rest of the Play Store, then this is a fantastic choice.
The quad-camera back-end set-up is composed of four cameras and one TOF 3D module. A primary camera is a 50MP unit paired with a lens that has an aperture of f/1.9. The 23mm focal length (35mm format equivalent) offers a decent standard field of view. Under the hood, the camera is powered by a 1/1.28-inch sensor. The pixels of the sensor offer PDAF. And to round up the features of the camera it has optical image stabilization as well to ensure that one can shoot steady images.
The second camera in this set-up is a 12 MP unit with a 125mm focal length (35mm format equivalent). This is the periscope telephoto lens. This lens too comes with PDAF and OIS. The third lens is the ultrawide angle 18mm (35mm equivalent) lens that is powered by a 40 MP sensor. This particular lens does not have OIS but it comes with PDAF too.
All in all, these are the top 5 smartphone cameras in 2021. Surprisingly, none of the big brands like Apple or Samsung or for that matter Google makes it to this list with any of their latest entries. The top 5 list is dominated by Chinese manufacturers. Apple fans will be delighted to find the iPhone 12 Pro Max and iPhone 12 Pro in our next instalment. The flagship smartphones from Apple are still in the top 10 for photography. Stay tuned.
RELATED: Top 5 Best Smartphones for Photography in the US
Coming Up
Vivo X50 Pro+
Apple iPhone 12 Pro Max
Apple iPhone 12 Pro
Vivo X60 Pro+
Xiaomi Mi 10 Pro