It's 2022, and over the last five years or so, we have witnessed tremendous strides in PC technology. This makes anything today completely incomparable to the old Haswell and Bulldozer days of yesteryears. As expected, this has also shaped the future of PC-related gadgets, devices, and accessories. We look at modern gadgets for PC users.
While the old and classic peripherals and gadgets remain practical to this day, our list has been considerably expanded. More updated options can now better complement and improve our PC usage. Some, at the time of this writing, are becoming somewhat of a necessity for optimal operation of any modern PC.
(DISCLAIMER: This list will include items that have more complex features and functions. As such, accessories such as USB extensions, right-angle connectors, and direct header adapters will not be included.)
Modern PC Gadgets and Devices Recommendation Overview
The boring essentials
USB to SATA cable (or dock)
Monitor lamps
Mini cordless vacuum cleaner
Standing desk
Mini programmable keyboards
(High quality) Air purifier
PCIe to M.2 wireless adapter
Noise-canceling mic adapter
A good high-resolution, high-refresh-rate monitor
1. The boring essentials
These are peripherals and gadgets that are not really vital to the PC itself, but might as well be mandatory due to its' potential use for various situations.
USB hub/splitters – use powered USB Hub if possible. This is particularly suited for simpler devices like (wired) keyboards and mouse. Get one with enough ports for your application. For wireless peripherals like Bluetooth dongles, limit this to just one on the hub.  The rest should be on other dedicated USB ports on the system be it laptop or desktop. Use of hubs/splitters are not recommended for devices that run at a much higher bandwidth e.g. USB-converted SATA SSDs.
Extra WiFi/Bluetooth dongles – with a good quality dongle, zero interference, and dedicated USB connections, these wireless devices can perform just the same their integrated counterparts and sometime better. If you are stuck with an old generation onboard wireless, consider upgrading to a faster external USB WiFi/Bluetooth dongle.
USB Card reader – a "just in case" device if you don't want to directly plug cameras and phones into your PC. Or, if your laptop or desktop does not come with the right SD card reader.
Multipurpose power strip with surge protector – mandatory simply because of how convenient they are generally for distributing connectivity to other appliances and devices on your desk. Get the ones with USB connections, of course to charge mobile devices such as tablet, smartphones, cameras etc.
Uninterrupted power supply (UPS) – More than just providing ample time to properly shut down your PC, it also prevents split-second power outages from affecting connected systems. You also don't have to pray to the PC gods too much whenever you are updating your motherboard BIOS. Also useful for sudden power spikes are AVRs and surge protectors.
Monitors arms (if possible) – makes your desk setup a lot cleaner, while providing full adjustment freedom for displays and smaller stuff like laptops.
[ss_click_to_tweet tweet="Lost and not knowing what to get for a techie, here are some ideas. Nifty gadgets and devices every modern PC users should have." content="Lost and not knowing what to get for a techie, here are some ideas. Nifty gadgets and devices every modern PC users should have." style="default"]
2. USB to SATA cable (or dock) for PC or Mac
An accessory that is important on its own to almost be included in the boring essentials. However, this device is mostly irrelevant to the standard users but for the power user, it can be a real life saver. Nonetheless, if you are planning to transfer huge files from an existing internal storage or wanting to add more storage on a system with no room for SATA drive, or just want to mirror or backup your system drive and data then this is the most convenient connectivity tool to have.
USB to SATA adapter cable is a bit limiting. You will be fine with 2.5-inch drive. All you need to do is connect the device directly end-to-end. For larger, 3.5-inch hard disks, you may need another accessory (either another USB connector or power brick) to provide additional power. For the latter, we recommend the dock or bay instead. Also, when connected to a USB 3.0 port (or faster), and for standard operations, the SATA drive can more or less perform at its normal rated speed as if it was connected natively via a true SATA connection.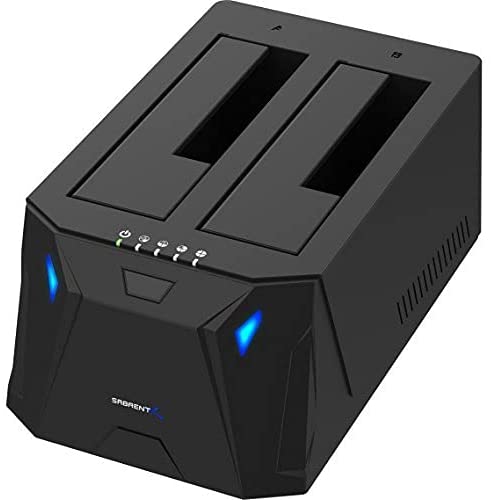 In other words, with the right adapter, dock or bay and an equally fast USB port on your system, a USB-connected SATA drive can be just as fast if not faster than ordinary external hard drives and flash drives.
3. Monitor lamps for PC or Mac
A monitor lamp is a simple, unobtrusive lighting that you can mount on top of your main monitor. That's… really it. It is convenient because it doesn't take up any desk space, and it directly provides a counter lighting source to prevent the "full blast" of the monitor's backlight from shooting directly into your eyes in a dark room. They are also fairly cheap. The setup is plug and play, and even the most entry-level options have several adjustment modes to customize the lighting setup. Best of all, if your monitor has USB connectors, you can simply plug a USB powered monitor lamp directly into it!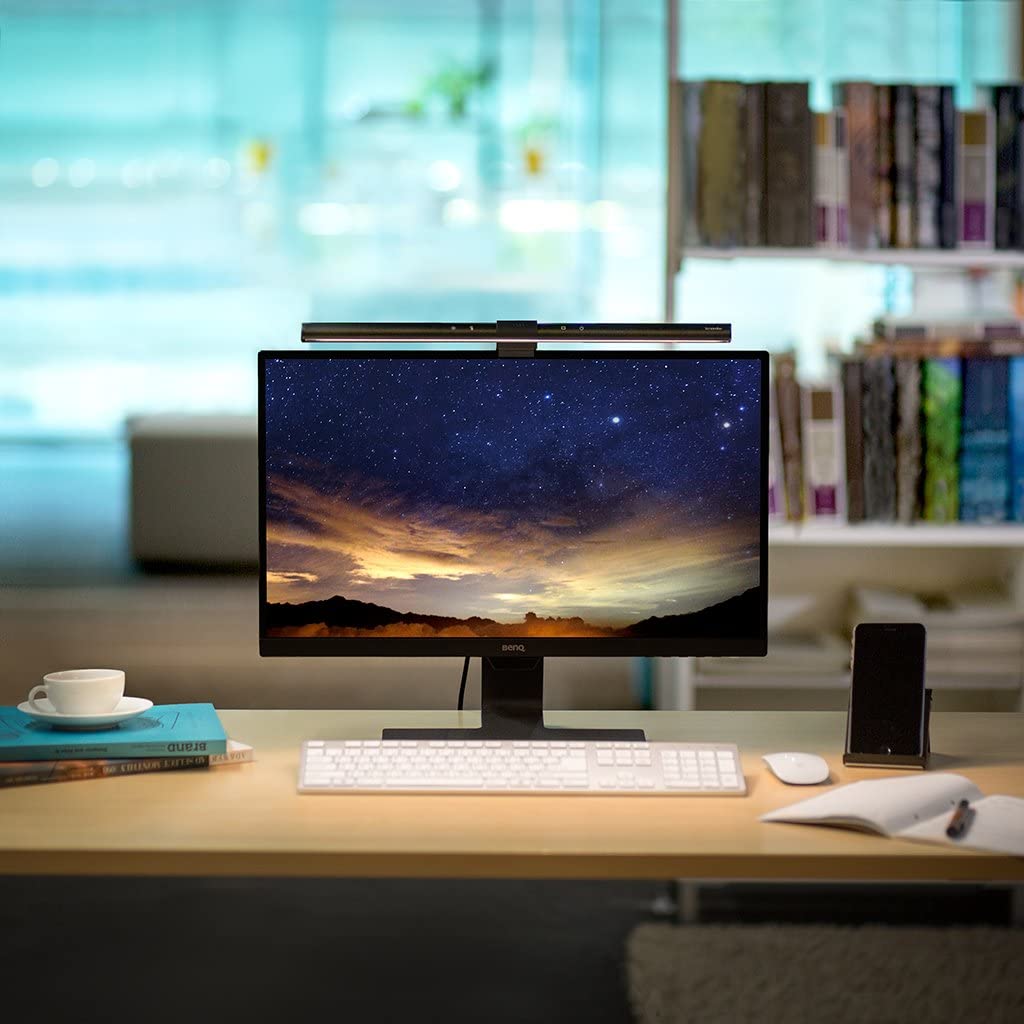 4. Mini cordless vacuum cleaner for Computer
Even if you do not live in the desert, there is no desk environment that is not susceptible to dust, hair, particulates, and other tiny nasties. A mini cordless vacuum cleaner can scoop up all the stuff on your PC and desk that would otherwise potentially become dust bunnies after a week or two. Sure, wipers and dusters could do the job, but not as thoroughly as a good handheld vacuum cleaner can. Also, pretty convenient if there's a non-wet spill that you need to suddenly clear up. A specialised unit for computers will also let you get dust out from the crevices between the keys on your keyboard, clean computer fan vents and the interior of your PC. Even better if you can find a compressed air blower and duster combined such as one shown below.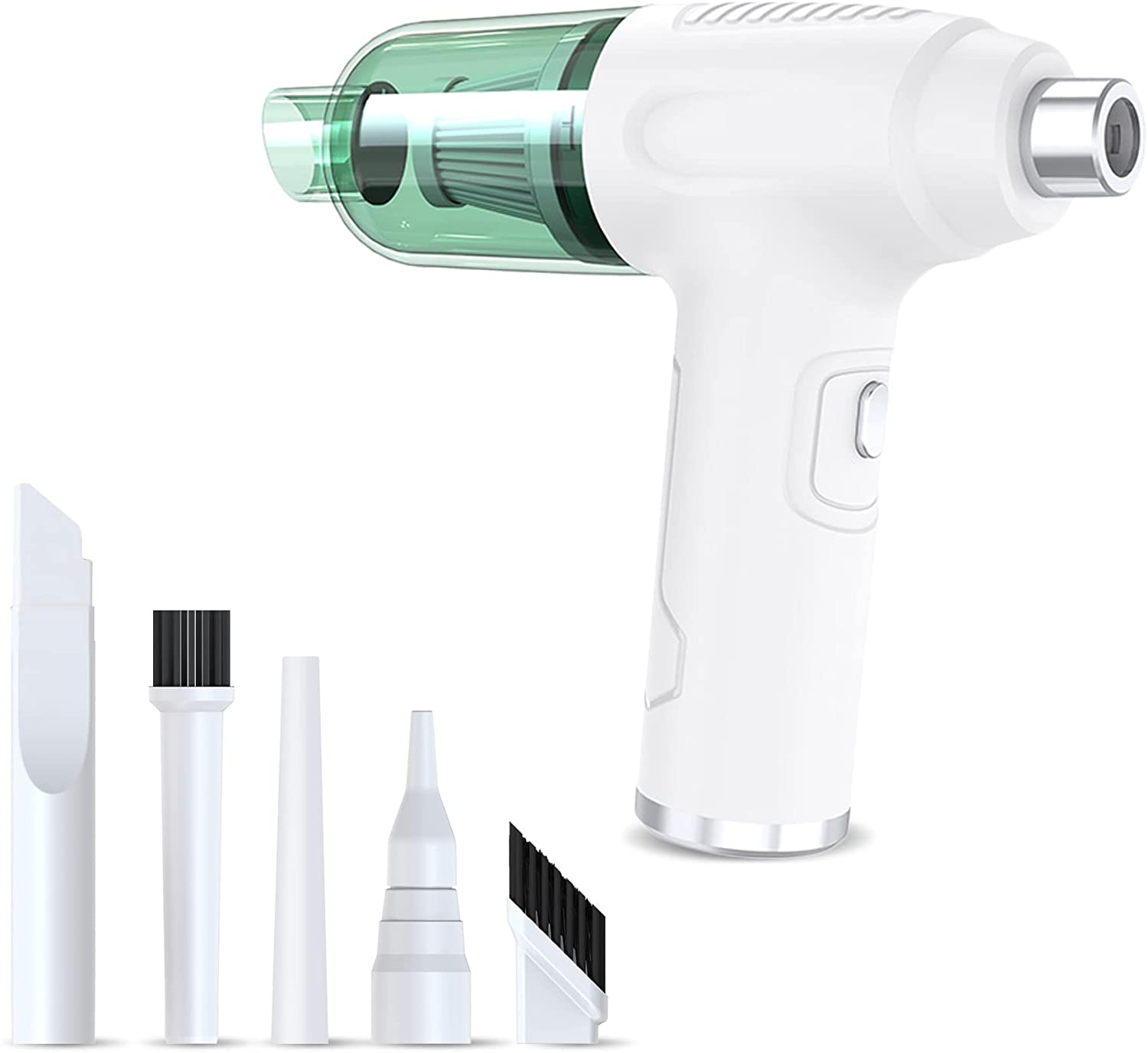 5. Standing desk
Typically very pricey. But for those who spend long hours working on a computer desk, this will definitely be worth an investment. Maintaining the optimal ergonomic position is paramount if you do not wish to suffer from any ailments or unnecessary postural complications later in life. Part of maintaining a good posture is switching between seated and standing positions as often as possible, and that is where an adjustable standing desks comes in. Motorised units can switch between the two positions in a matter of seconds. And if you ever need to clean the underside of it, well… you can just make the table go higher for ease of access. Alternatively, if you do not wish to replace your existing desk, use a height adjustable desk riser instead to convert your desk to stand up workstation (on our sister site).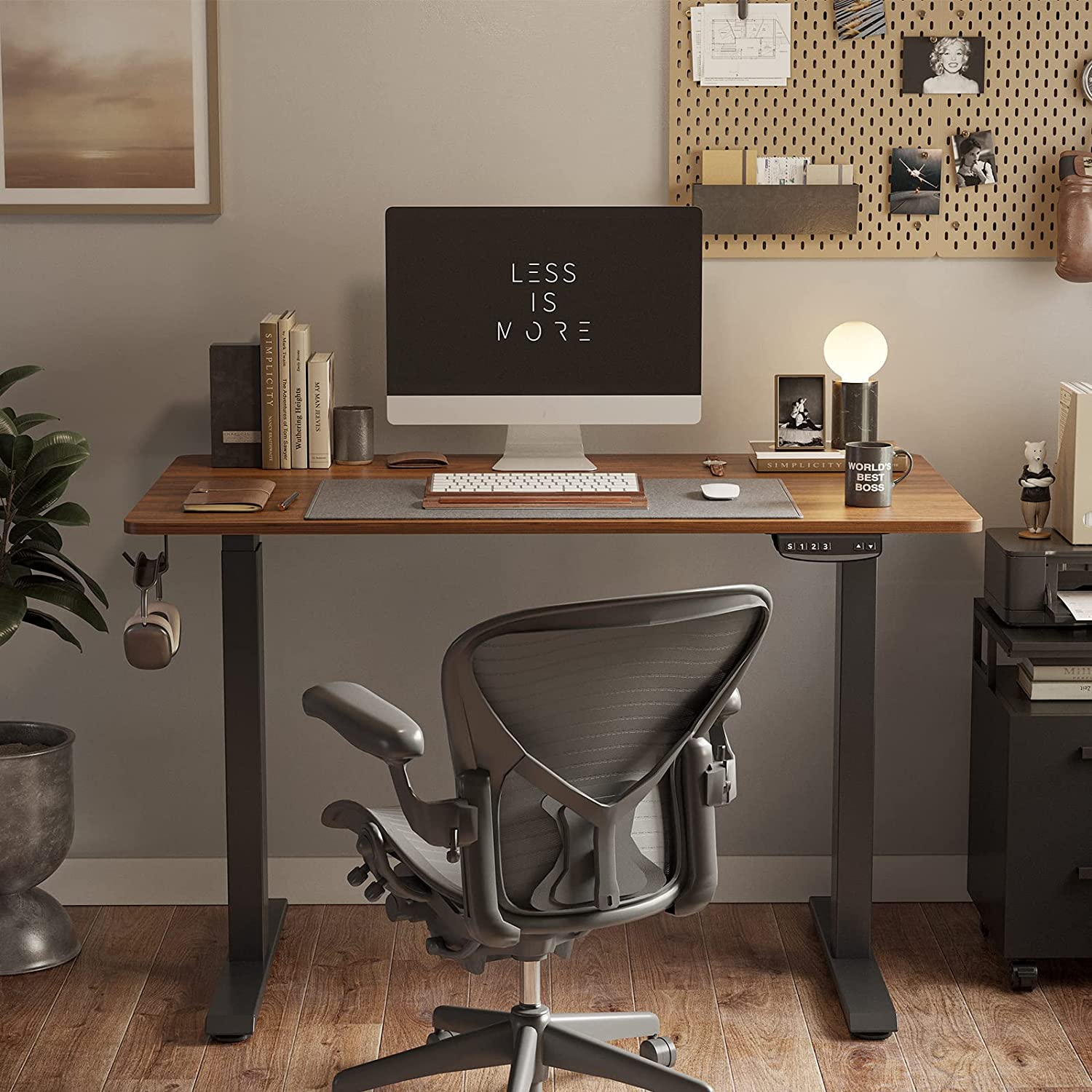 6. Mini programmable keyboards gadget for PC or Mac
So, want to have a custom OS command or app launcher on the desk but the Stream Deck is too expensive for you? Then we recommend using a mini programmable keyboard instead as an alternative. Well, it's not as straightforwardly programmable (often can just register standard keys). But with a few diligent workarounds, you can also launch programs and with with specific app shortcuts on it. Better yet, some mini programmable keyboards use the same switches and keycaps as standard mechanical keyboards, so customization and serviceability are just as good. And all of that, at a price that is a third, to a half of the Stream Deck's price. With far more buttons available as well!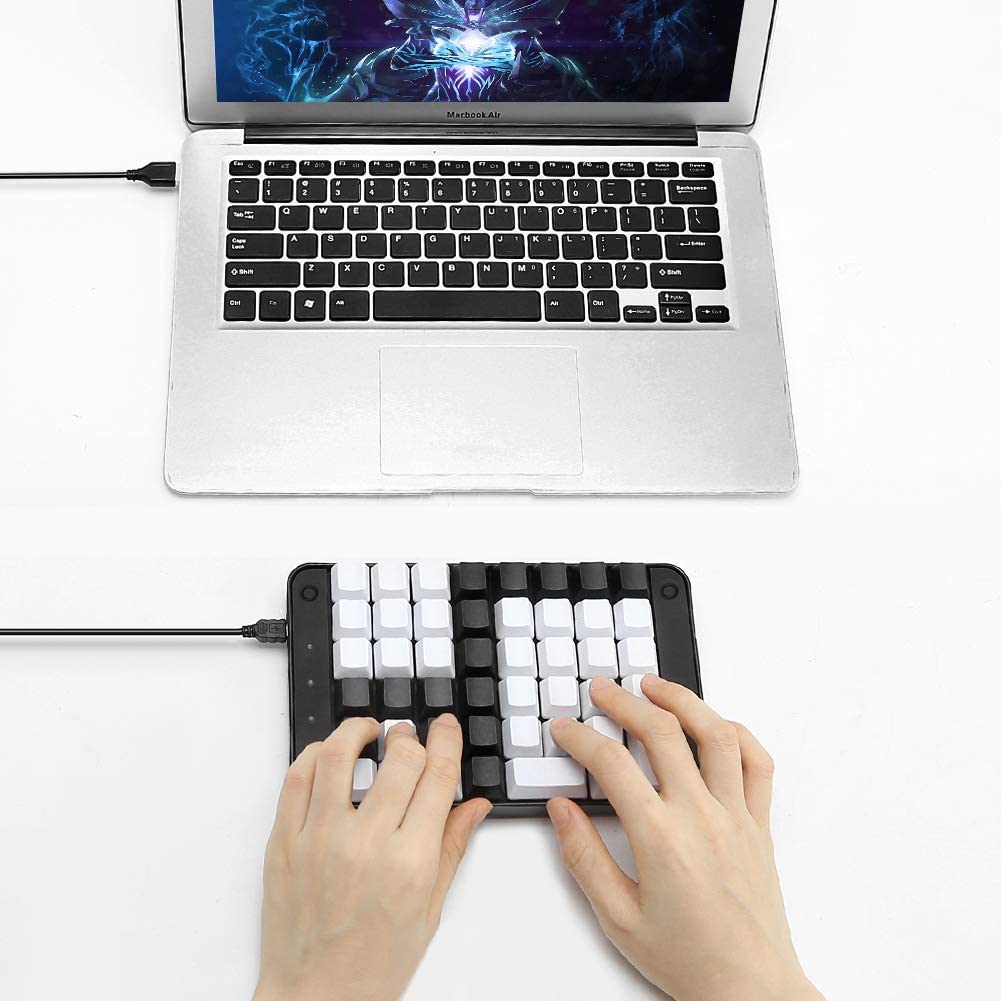 7. (High quality) Air purifier
Dust is a really nasty element when it comes to PC hardware maintenance. They accumulate over time, stick to everything, and eventually affect the performance of your system if you are not careful. Persistent regular maintenance is one good habit to do, but even if you manage to get the dust off diligently each time, molds, smoke, and the slightly nastier wet dust particles are stil there to ruin your day.
With an air purifier, the worst of the risks associated with these particulates can be eliminated altogether. You don't have to go ultra premium. Something as simple and reliable as a Levoit Core 300 can do the job well. Just be sure to position the purifier's air exhaust where the PC's main air intake is. You still have to clean your PC regularly of course maybe not as frequently. As an air purifier, it will also help keep the air we breath indoor clean and free from dust, pollen and odour.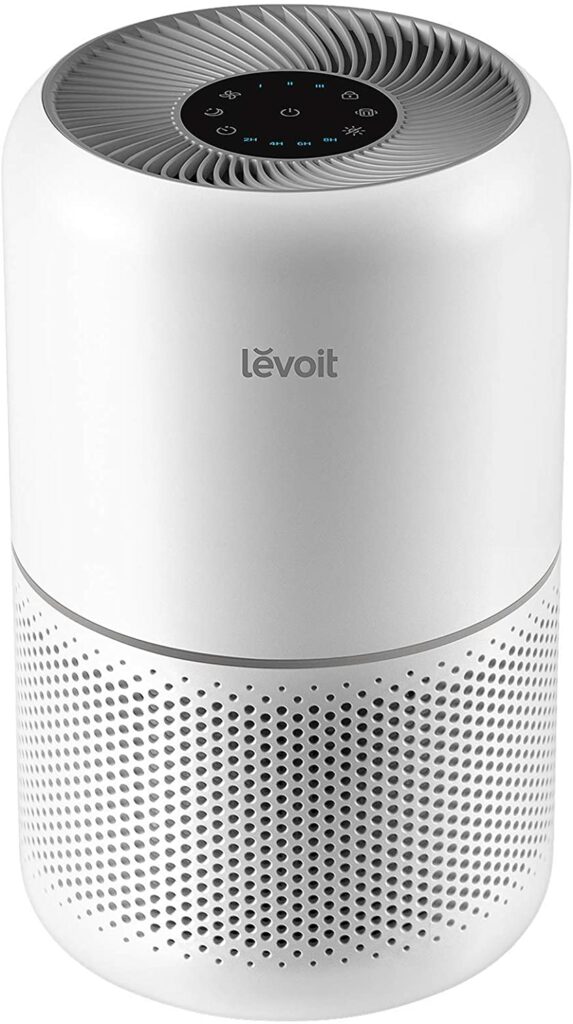 8. PCIe to M.2 wireless adapter for PC
Getting PCIe WiFI/Bluetooth cards is good and all. But why not just go for the more economic option, and get an adapter that can use an M.2 wireless card. If you have an old laptop lying around, you can simply take out its wireless card, and transfer it directly to the adapter for desktop PC use. You even have the option to get the latest WiFi card that supports the most recent wireless technologies to stay updated. And, if you ever decide to buy motherboards with native M.2 wireless adapter support, you can reuse those cards again.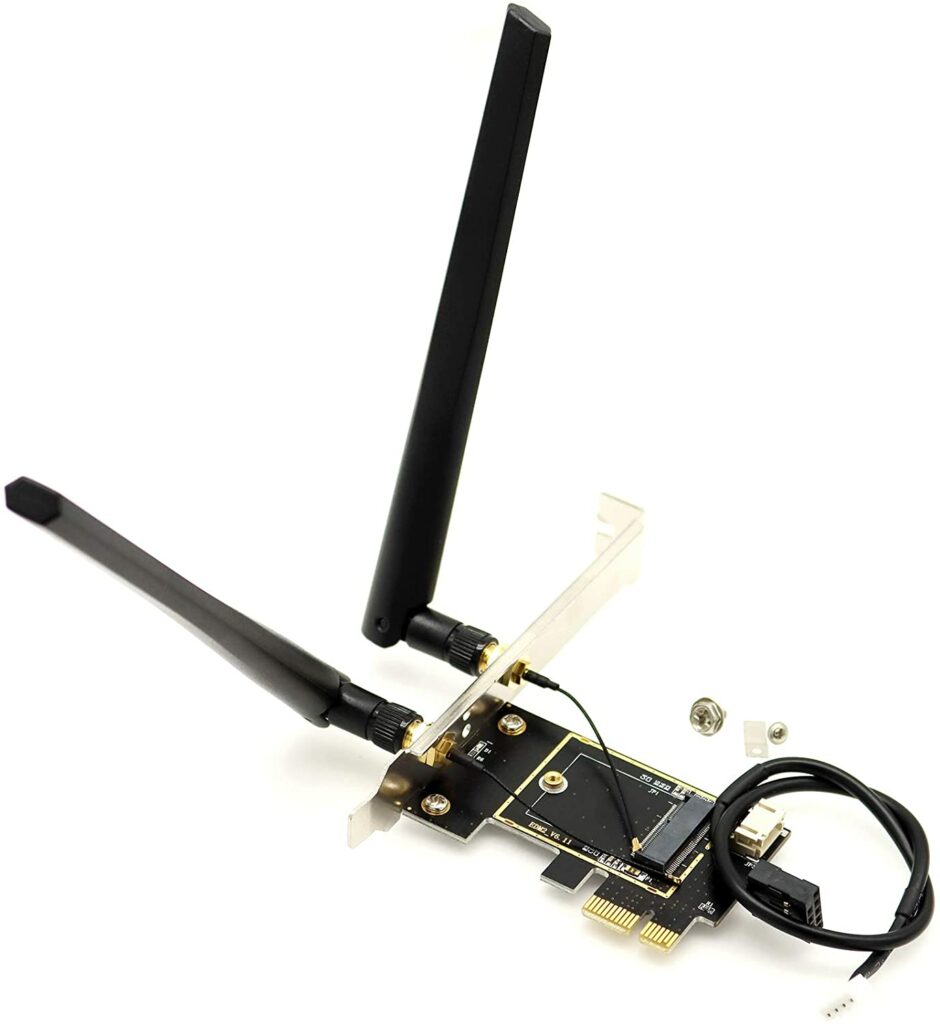 9. Noise-canceling mic gadget for PC
Your favourite headphone just doesn't cut it as a headset to take and make calls then you need one of these. Basically, all you have to do is to connect your microphone or headphone 3.5mm combo jack to the device, then plug the adapter into the proper USB port. Any unwanted noise outside your speaking voice would be eliminated almost immediately. Yes, eliminated. A recommended model would be the ASUS Ai Noise Canceling Microphone Adapter.
There is one caveat, though. Because it mainly works by analyzing human speech, when there are multiple people speaking near the microphone, the adapter will not be able to cancel the ones you don't want to register. Anything other than that, especially ambient noise will be removed perfectly.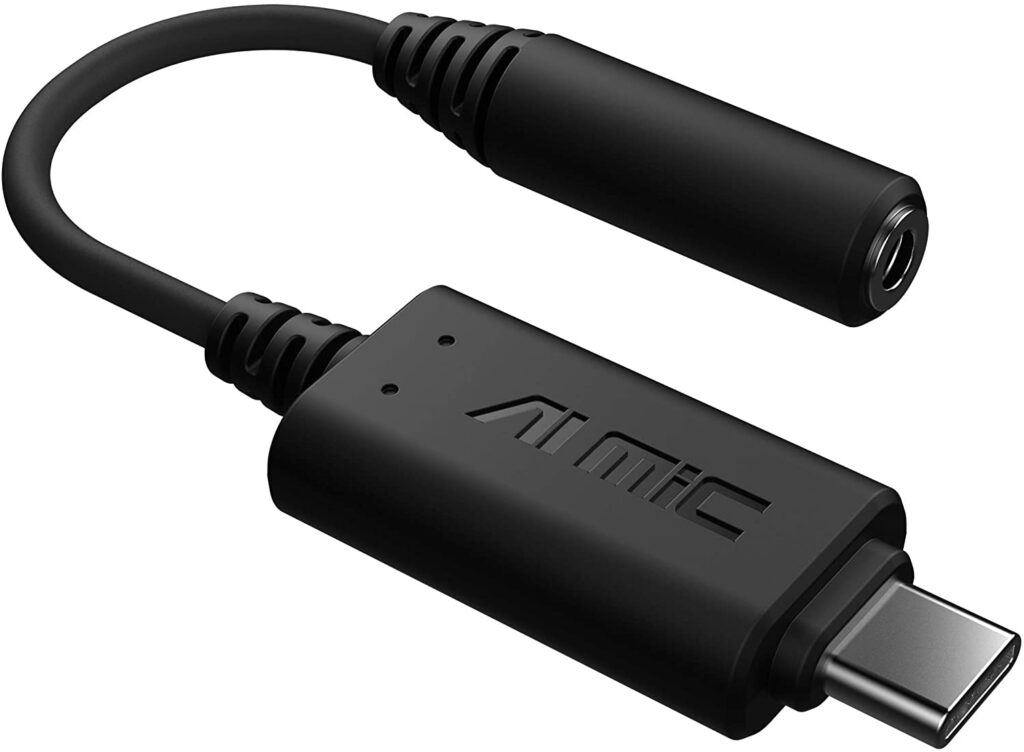 10. A good high-resolution, high-refresh-rate monitor
Ah, but this is not just for gamers. High-resolution, we can all agree is very convenient if you want to take a load of visual assets and work on them simultaneously. No more complicated fiddling with Alt+Tab, or separating tabs on other windows due to the lack of tab space. 1440p ultra wides are becoming more and more popular nowadays, though 4K productivity monitors still maintain their competitive charms.
High-resolution, on the other hand, allows browsing, basically any visual manipulation of editing elements, to feel smoother, far more precise, and far more responsive. Even if you are not gaming, you will eventually appreciate the increased frame rate for smoother movement. Combines it with the overall sense of snappiness of your modern SSD, maxed-out-RAM memory and multi-core-multi-thread system and you have yourself a dream setup.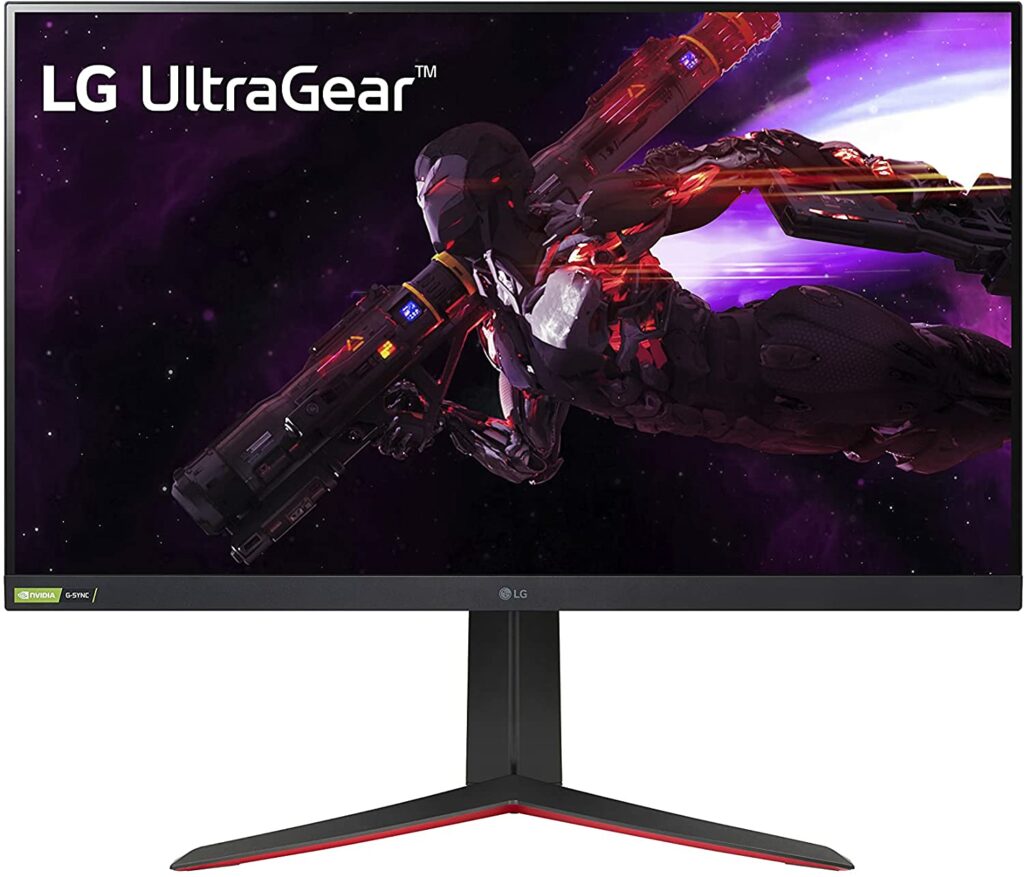 ALSO: Dual power supply adapter card for PC user
Okay, this one is getting a bit too far from being considered essential. But seriously, having an auxiliary power source that is not dependent on the power strip is a welcome addition in organizing the desk. How exactly does this device work you ask? It is installed inside your PC as a PCIe peripheral, which is then connected to compatible device needing power supply. The port type, voltage and current are determined what device you can plug in. It also comes with over-current protection system. If you still have no idea what this is supposed to be, check out one of Silverstone's (yes, the PSU distributor) most popular dual power output adapters here.