Surprise your love one with a smartphone, tablet, laptop, smart display or smartwatch to keep in touch and stay in touch no matter where they are. Here are some of our best tech recommendations for that special someone in your life. The best part is, it does not cost a lot to buy and it is definitely something that they will love and cherish.
To make it go further, our recommendations, while they come with affordable price tags, do not feel cheap at all. Far from it, these devices have all the features of its flagship and premium counterparts and will punch above their weight.
A New Affordable Smartphone: Honor 9X
Here is an affordable yet feature packed smartphone, the Honor 9X with retractable 16MP front facing camera and triple rear facing camera. It has all the features of a flagship smartphone with Full View display, no notch or punch hole. It shares everything with the more expensive Honor 9X Pro, except for the chip, memory and storage configuration, gyro-EIS for video capture and colour options.
The standard Honor 9X makes do with Kirin 710F octa-core chip, 4GB memory, 128GB ROM storage and AI powered video stabilisation up to 720p. Still, it has a huge 6.59-inch full display, big capacity 4000mAh battery and triple AI power main camera with 48MP high resolution main camera, 8MP super wide angle and 2MP depth assist camera. All of that is wrapped in glass both front and back sandwiched within an aluminium frame for that premium look and feel.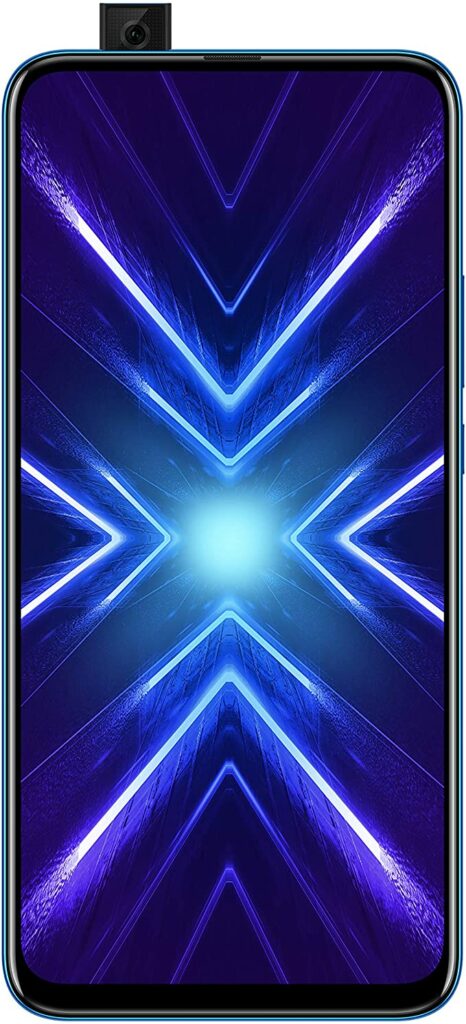 A New Affordable Tablet: Samsung Galaxy Tab A7 10.4-inch
The entry level 10.2-inch Apple iPad is great for Face Time and Messaging if a big display and ease of use is what you need from a tablet to keep in touch with an elder relative. However, the design is a little dated and to move up to the new iPad design you will need to go for at least the iPad Air 10.9-inch, which again is not cheap.
Without spending a lot of money, pick up the Samsung Galaxy Tab A7 Tablet. Spotting a more up-to-date look and design, it has a bigger 10.4-inch display with WUXGA+ resolution, rounded corners and slimmer bezels. Plus, the 7mm ultra-thin metal body, Dolby Atmos quad firing speakers and high capacity 7400mAh battery with fast charging makes it run and look like a premium device. And, while it may come with only 32GB storage, the onboard microSD slot can take up to 1TB additional storage.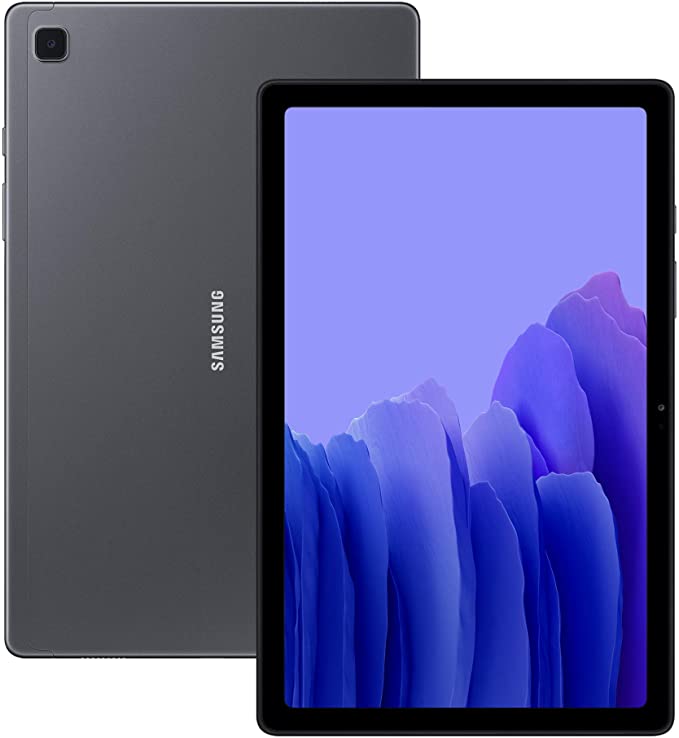 Search Samsung Galaxy Tab A7 on Amazon
A New Affordable Laptop: Lenovo S345 14-inch Chromebook
Chromebook has come a long way. You can now find them in all shapes and sizes, but the best parts are, they boot up quickly, are cheaper to own and easier to maintain (no anti-virus subscription required). Based on the Chrome browser, you do all your computing in the cloud with some applications that support offline use.
Our preferred Chromebook is the Lenovo S345. It strikes a balance in size, not too small like those with 11.6-inch display and not too big like the 15.6-inch Chromebook. The 14-inch display supports Full HD 1920 x 1080p resolution. It is powered by an AMD A6-9220C processor with 4GB memory and 64GB eMMC storage. With the 1MP web cam flanked by dual array microphones and stereo speakers, you will have no problem taking on Google Meet and video calls over the web. Other pluses include the narrow bezel, 17.7mm thin design and 10 hours battery life.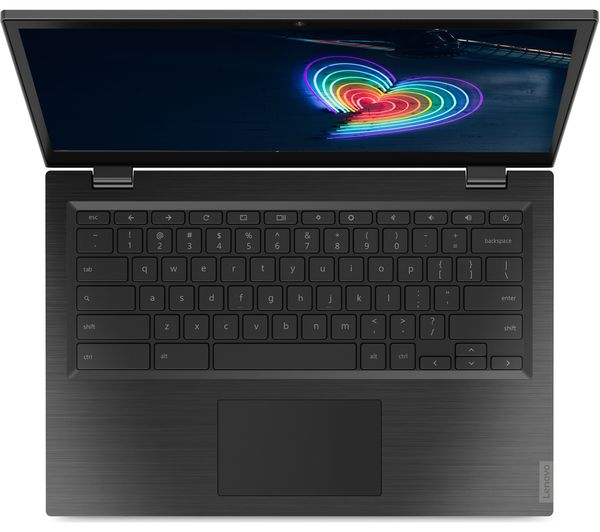 A New Smart Display
Another way to keep in touch when stuck at home is to use smart displays. These smart displays not only allow your love one access to voice activated assistant and control over their smart home devices, they come with onboard camera and a colour display for video calls. Of course, the first question to ask is do you already have one or have a cloud based assistant in mind. The two main voice activated assistants are Google Assistant and Alexa Cloud Service. With the former, you have a wider choice from Google Nest and Lenovo. As for the latter, you can only get these from Amazon. Your choices are as follows: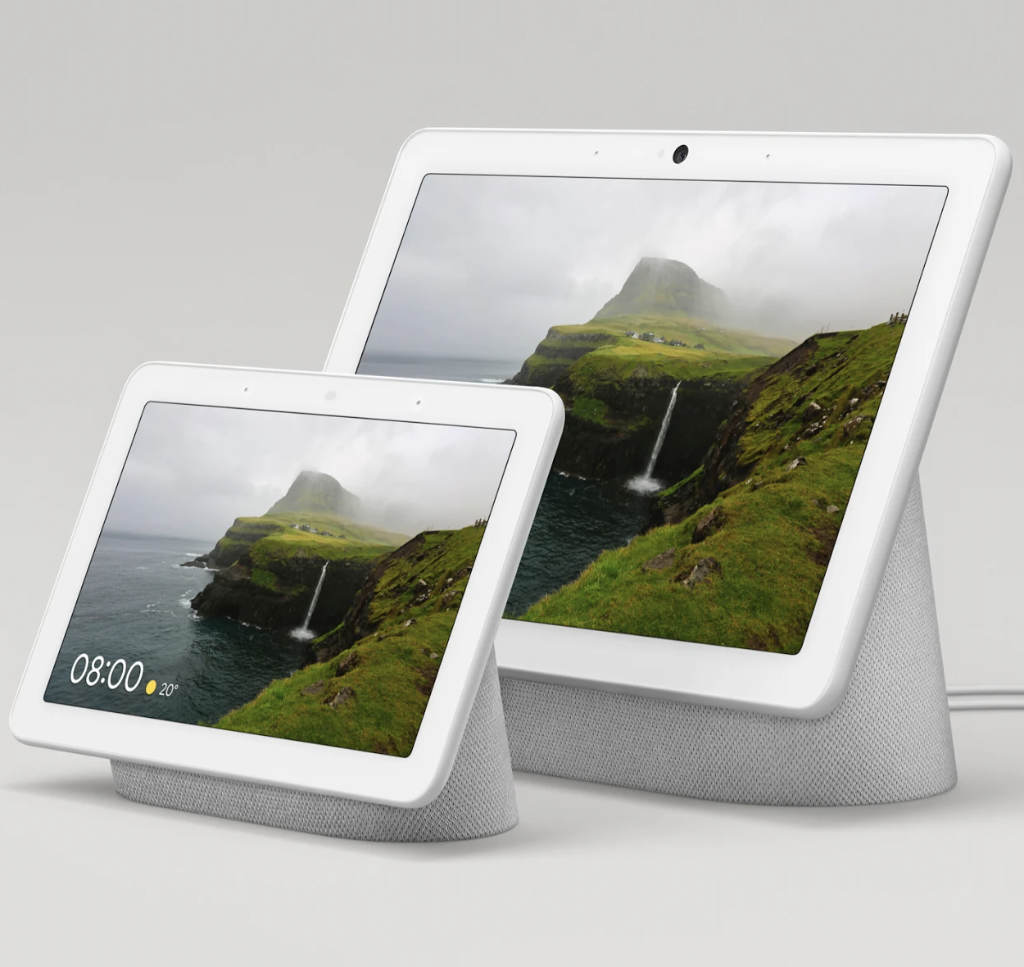 Google Nest Hub 7-inch and Google Next Hub Max 10-inch
First up we have Google Nest Hub, smart display from the tech giant that comes with Google Assistant. It has a sleek interface, works well as a digital photo frame when left alone taking its feed from Google Photos and spring to action when summoned. You can make video calls to your love ones, use it as a recipe holder or control your smart home devices with a pretty impressive smart home dash.
We favour the big one in that you can also use it for entertainment to watch films and catch up on your TV shows with its 10.1-inch Full HD display, stereo front facing speakers and 3-inch subwoofer. Other features include reminders, see what is on your calendar, checking the weather and your commute, learning new skills on YouTube and listen to music or online radio.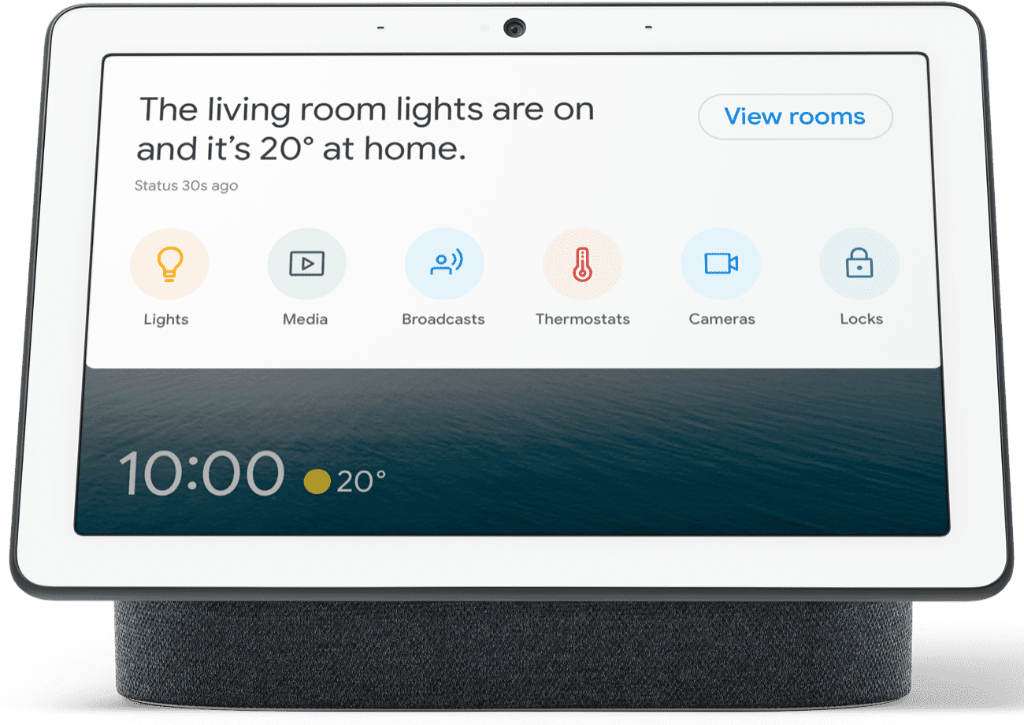 Amazon Echo Show 5
The smallest of the three smart displays from Amazon, the Echo Show 5 comes with a 5.5-inch display. It is video call ready with a front facing camera, microphone and display. The front facing camera uses a 1MP sensor and will support 720p HD video recording. Use it to manage your calendar, create to-do lists and get information like traffic, weather and news. It may be on the small side, but you can still use it to watch movies and TV shows. But it works best as a digital radio or to listen to music and podcast. Apart from being a communication and entertainment device, it also works as a tool to control your smart home. The display is also available with an adjustable stand.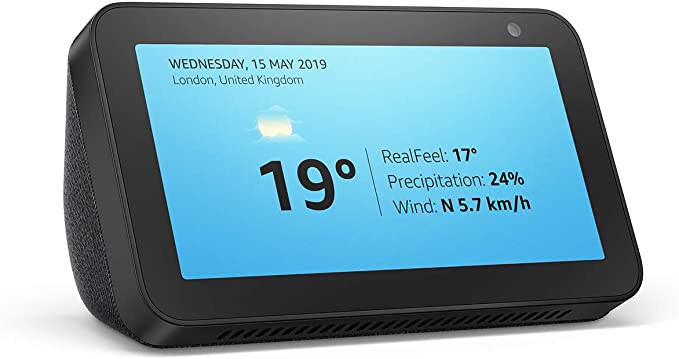 Amazon Echo Show 8
The mid-tier offering of the three smart displays, the Echo Show 8 strikes a balance between the Echo 5 and Echo 10 in terms of size while not costing a lot more. It also has an optional adjustable stand and does everything that the small Echo 5 does but on an 8-inch HD display with 1280 x 800p resolution accompanied by a pair of stereo speakers. Both of which are much needed upgrade from the Echo Show 5. But, you still get the same 1MP front facing camera with 720p capture only.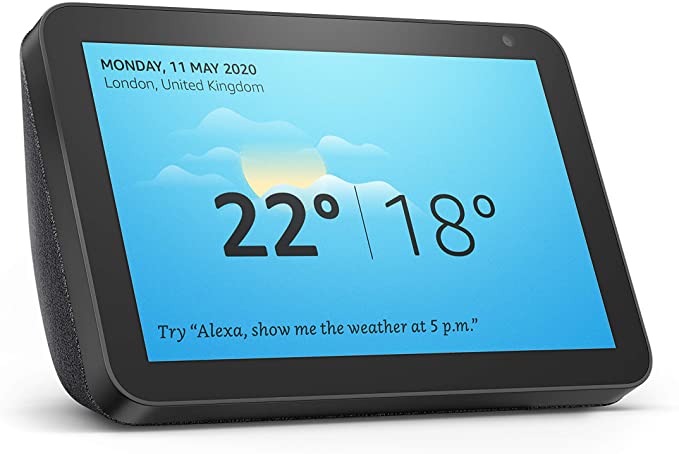 Amazon Echo Show 10
The latest generation smart display from Amazon comes with a huge 10.1-inch HD screen on a motorised stand with sensors that allow it to detect user and pan the display so you will always see what is on the screen head-on. This will also help the caller as you will always be in view. When not used for calls, you can dial-in remotely to your own device and use the same 13MP front facing auto-framing camera to look around your home. Beyond video calls, it can be used to control smart devices such as security cameras, lights, switches and thermostats. With its expansive display, it is also great for watching TV shows, follow YouTube tutorials, use step-by-step recipes online and as a digital photo frame.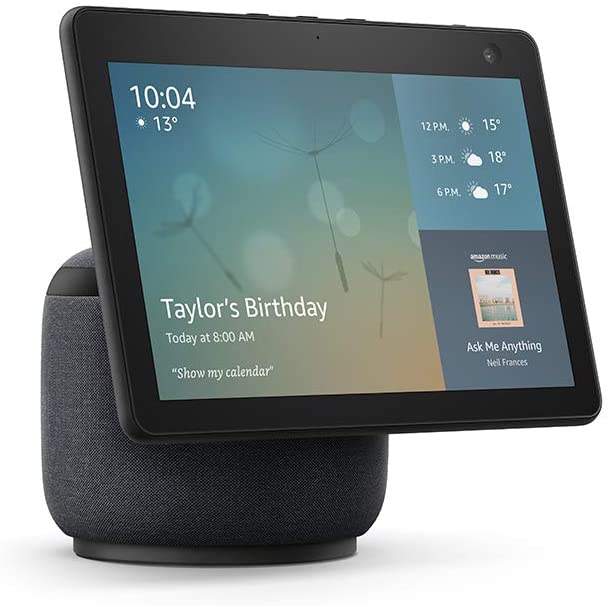 Search Amazon Echo Show on Amazon
Lenovo Smart Display 7, 8, 10
Back to smart displays powered by Google Assistant, Lenovo is the other company that offers minimalist and futuristic smart displays with front facing speakers for better audio. It does mean that the device much bigger than the display. But all you will notice is the nice and bright display as the speakers are to the bottom or the side. Use it to keep in touch with Google Duo to make video calls, watch videos, get answers, play music and control smart home devices. The last option includes dialing into security camera or door bell camera for a live feed. Only Smart Display 7 and 8 are HD and Full HD respectively, and the front cameras are 2MP on the 7 and 5MP on the 8 and 10 with all of them capable of 720p video calls.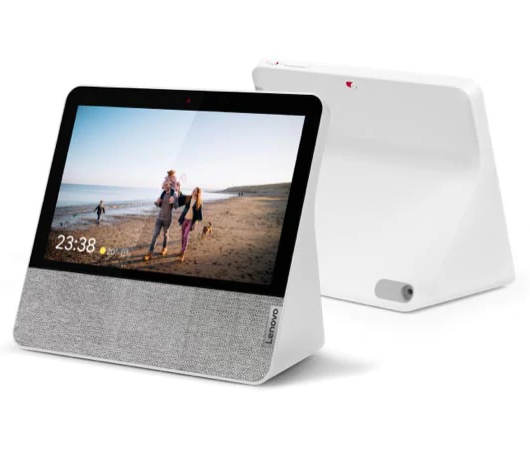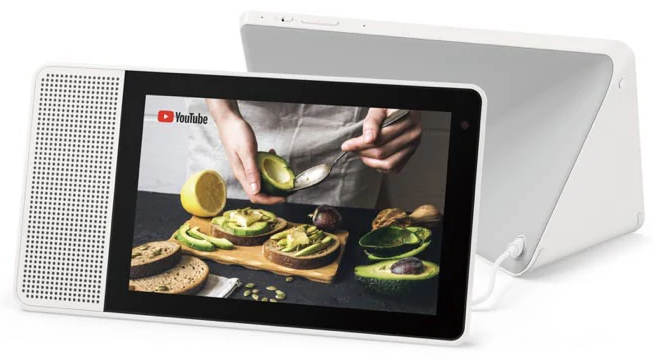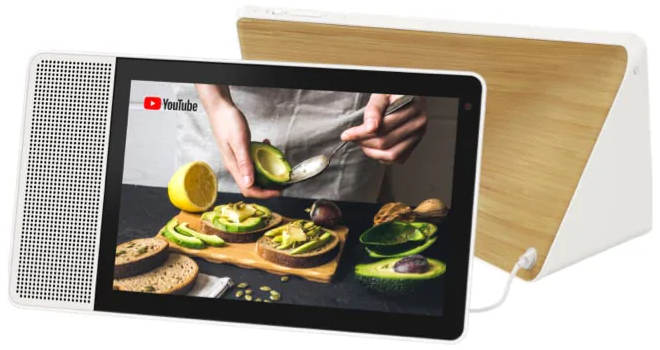 An Affordable Smart Watch: Honor Magic Watch 2
With his and her version, the Honor Magic Watch 2 is an elegant yet affordable smart watch to have. The 1.2-inch round dial uses an always-on AMOLED display so it is bright and clear. Wrapped in a 42mm stainless steel case, it is available in rose gold or black, making it one of the best looking smartwatch around. The watch is not short on features either as it comes with built-in GPS, Blood Oxygen SpO2 monitor, heart rate sensor, stress monitor, sleep tracker and supports 100 fitness modes. There is even a built-in speaker and microphone to take calls, listen to music. To top all of that, the battery lasts up to 7 days and it is water resistant up to 50 meters.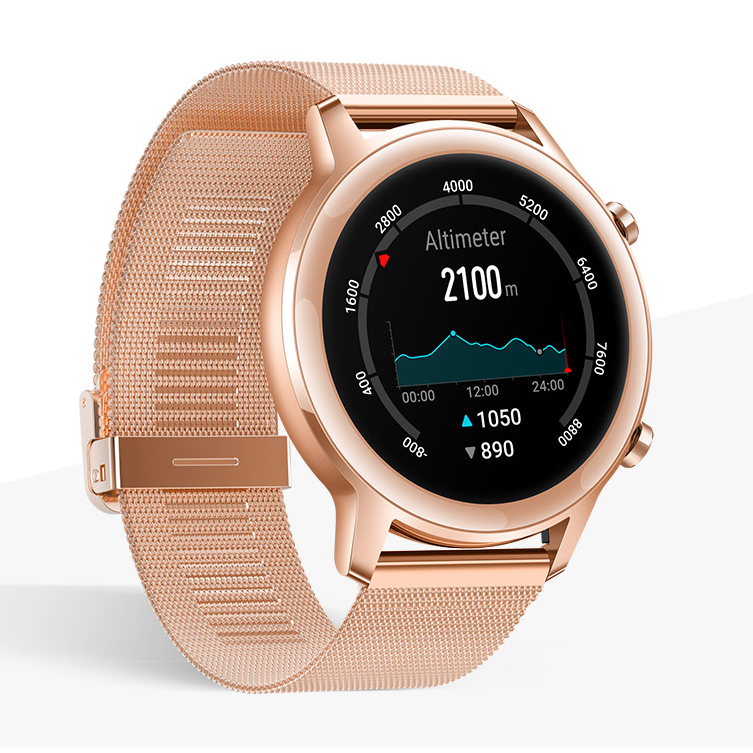 Search Honor MagicWatch 2 on Amazon
If you are looking for something bigger, check out the Honor MagicWatch 2 46mm with a bigger always on 1.39-inch AMOLED display and up to 14 days battery life.