Long story short, none of them are significantly better than other. Of course, putting that into better context takes a lot more than just comparing arbitrary performance levels with one another. Especially when the conclusion did not account for the tiers, or the level of technology the sample products are actually intended to push into.
If you really want to know why there isn't much of a real-world, practical difference, we need to understand how each WiFi type fares in the most fundamental designs.
Factors that Determine Difference in WiFi Module Performance
1. Interface bandwidth
PCIe WiFi is commonly touted as the better module type because of the faster PCIe connection. However, the data transfer speed is always dependent on the hardware where the data is processed. In this case, all three types of WiFi deliver more than enough performance for standard internet speeds (50-200 Mbps) today if each type is using the latest protocols. Even with the latest ISP offerings in certain countries, were still looking at an average of 900-ish Mbps practical speeds, which even a WiFi dongle for USB 3.2 Gen 2×1 could easily maintain.
2. Signal strength
signal integrity depends mainly on the distance of the module to the router, available obstacles, and the type of channel being used. Again, all three types of WiFi modules are no different in this regard, as each would still suffer equally if data transfer cannot be sustained properly. Rather than raw speed and latency, it is the potential packet loss that often causes a lot of problems in signal strength
3. Hardware positioning
PCIe and Built-in mobo WiFi modules often come with adjustable antennas, which can be freely positioned to obtain the optimum signal integrity possible. The perceived inferiority of USB dongles in this regard is due to certain models lacking adjustable antennas, and therefore are usually stuck to the orientation and position of whatever USB port it is plugged into. This should not be a problem (when compared to PCIe and Built-in) if the USB dongle model also comes with an adjustable antenna.
4. Component quality
this is probably the biggest "hidden" culprit that makes one WiFi type look worse than the other. USB WiFi dongles are often the victim of this criteria because of the sheer number of ultra-cheap, low-quality models on the market. PCIe WiFi, on the other hand, often get better components simply because they are designed to be plugged directly into the motherboard. The same goes for built-in mobo WiFi, which is actually just the same PCIe card just installed directly and comes in a smaller PCB (M.2 2230).
5. Protocol standard/Technology level
Lastly, the manufacturing date of the WiFi module also determines how good it would fare against other modules. The older the hardware, the more likely it is that it would simply be inherently slower by design. As such, it is often an unfair comparison when newer PCIe WiFi cards are compared to older (and probably even low quality) WiFi USB dongles of even just four to five years ago.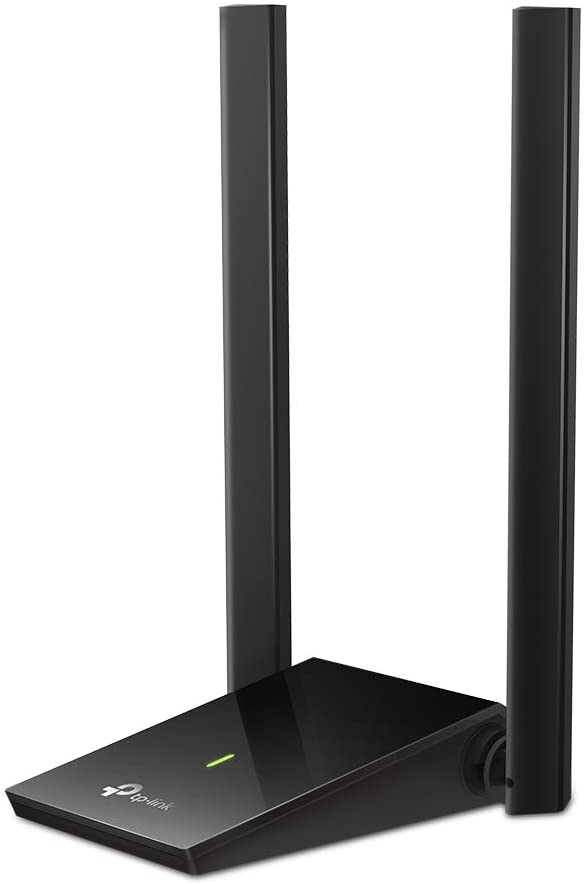 Things of Note About Built-in Motherboard WiFi
1. It's actually just a PCIe card
If you look, closely, the actual section where you plug the antenna on the motherboard actually stashes an internally connected WiFi module. So technologically, this should not even be that much different from PCIe WiFi cards.
Obviously convenient
it's a built-in component. No need to install, and your operating system might even install the drivers for it by default. Apart from the antenna, it's completely hassle-free from wires and positioning as well
No extra space used
Doesn't occupy precious USB or PCIe space (duh). Probably the biggest perk with this type of WiFI. You do lose the technical need to use a newer and shinier WiFi module later on.
No installation issues
apart from taking up slots and ports, USB and PCIe WiFi modules may also be too big or gaudy by themselves. The size of the dongle eats up two whole USB 3.0 ports, for example, or You're no longer able to install 3-slot GPUs onto the main PCIe x16 slot. None of these should be an issue for the built-in WiFi as well.
More or less guaranteed to be of acceptable quality
it's the motherboard manufacturers that choose which WiFi module to use for the specific model tier. This way, you don't have to suffer the consequences of instantly subpar performance, unless the module itself is malfunctioning.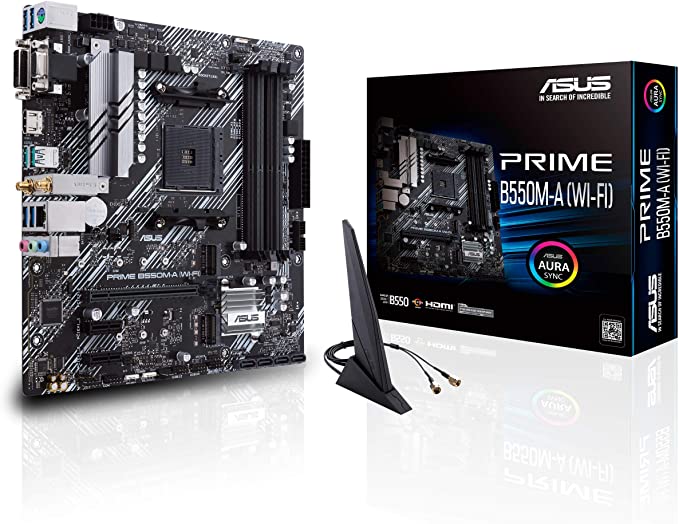 Things of Note About PCIe WiFi Cards
They come in two flavors
the most common one is the PCIe x1 cards, which slots in the same manner as your GPU. The second type is the M.2 2230 form factor WiFi module. These are the ones that you can find inside modern laptops, or infused in built-in WiFi motherboards. Current generation mid-tier and high-end motherboards often have specialized M.2 slots that are specifically meant for 2230 form factor cards. You can either just slot them in and forget about them, or install the proper wires that connect to a rear panel antenna setup for better reception quality.
Current (regular) internet speeds cannot saturate PCIe connections
if they do, then the internet would be effectively faster than NVMe SSDs. The point is that communication between the chipset and CPU from the PCIe is no different than with USB when using wireless network connections even in 2022. Therefore, this no discernible speed difference between PCIe and USB WiFi connections so long as both of them use the same technology, have the same reception quality, are built with good quality components, and are on a proper, dedicated connection (not plugged into a USB hub, or a secondary riser cable, for example).
Can be tricky to install on M-ATX, definitely not practical on mini-ITX
due to space constraints, many budget M-ATX motherboards, especially the ones that only have two DIMM slots (smaller width) often leave very little space, if there is even any left, for the lower PCIe card once a two-slot GPU has been installed. Your best bet is to find a wider, more square M-ATX motherboard (usually those with four DIMM slots) with the third PCIe x1 connector sitting very close to the bottom headers section. Even then, the size of the PCB might inevitably choke the normal airflow of the GPU beside it. Full ATX remains the best motherboard size when it comes to installing PCIe WiFi cards.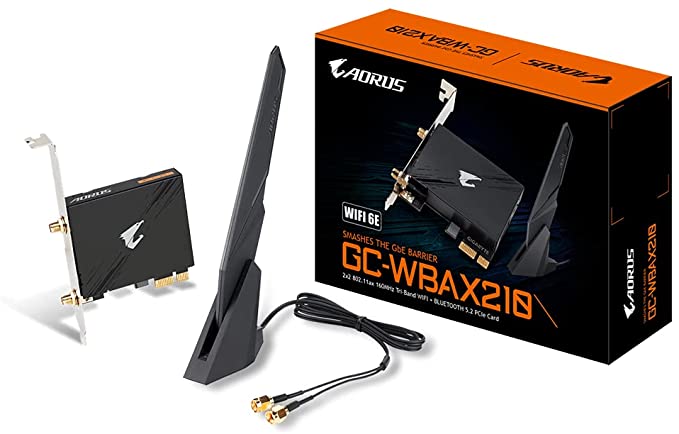 Things to Note About USB WiFi Adapter
Product quality is the most important factor of USB WiFi performance
please make sure that the WiFi USB dongle you are purchasing is of reputable brand and quality, preferably backed up with actual reviews online. Very cheap USB WiFi modules often come with flimsy controllers, or have stunted reception quality. This doesn't just cause comparatively inferior performance compared to other WiFi modules, but this also causes the device to break prematurely.
Second to that, is optimal positioning freedom
it is recommended that you avoid purchasing tiny or small form-factor WiFi modules that can't be adjusted, or don't provide adequate coverage when installed from behind the PC at a significant distance from the source router. High-gain USB WiFi models usually have an adjustable antenna with them, and that is what you should be equating with the performance of potential PCIe Wifi card competitors.
Always plug the USB into a dedicated port
when using a USB hub, bandwidth tends to get spread somewhat evenly between connected devices that are properly detected by the system. This means that you might not be getting the proper data transfer rate or power to the WiFi USB dongle, and therefore could exhibit subpar performance even if relatively close to the source router. This could be a challenge though, because quite a lot of good USB WiFi dongles tend to be quite big, and might eat up the space of another port nearby.
Or if not that, then…
Potential 2.4 Ghz signal interference using USB 3.0 connections
Wireless connections, especially those using the super common 2.4 Ghz channel connection, might experience occasional stutters when connected near a dedicated USB 3.0 device. For example, if a wireless mouse using a 2.4 Ghz receiver is connected near an active USB 3.0 port, its stable signal range might drop off to just 3 feet. This might be yet another hidden factor that causes USB WiFi dongles to seem inferior compared to PCIe WiFI cards. Of course, using 5Ghz or 6Ghz connections could temporarily solve the issue. But the WiFi dongle itself might still cause tiny signal disturbances to other 2.4 Ghz wireless devices immediately right next to it.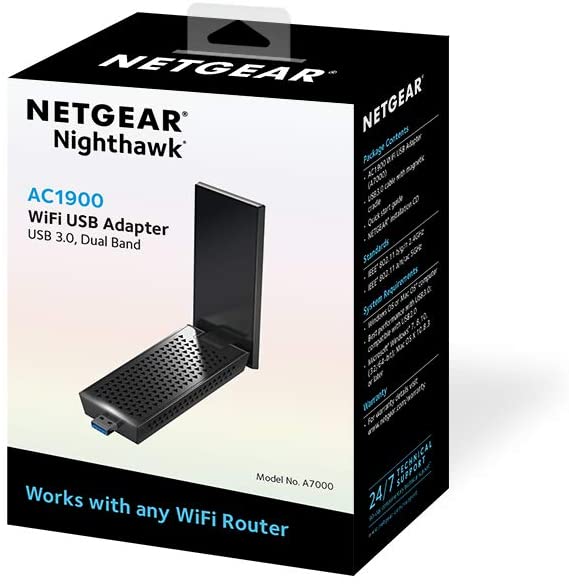 Conclusion
To summarize, USB, PCIe, and built-in motherboard WiFi are not practically different from each other because:
There is no discernible gap between their relative operational efficiencies. The WiFi network simply isn't able to saturate the available motherboard connection bandwidth on any of these connections anyway.
The failures of USB WiFi dongles are actually more attributed to the manufacturing quality of the products and practical limitations of the physical connections. When given the same specs, the same signal strength, and zero obstacles, the difference is never truly noticeable from PCIe WiFi cards.
Implementation is the biggest obstacle when using these WiFi modules, not the actual performance of the technology used.
Built-in motherboard WiFi is the same as PCIe WiFi, only they have a more dedicated and optimized space on the motherboard.
Packet loss is a much more important issue than simple speeds and latency. As such, even if there is a noticeable speed difference between interfaces (which there isn't), signal integrity should still be the user's top priority.
Or… just use an Ethernet connection
Lastly, all three WiFi connections will still suffer if there are too many hindrances to their performance. If there is no way to prevent these issues, we suggest simply sticking to good ol' Ethernet for a stable and reliable connection.
(hint: direct Ethernet connections are effective up to 100 meters!)