If scribbling, annotating and drawing on a tablet with a stylus is what you need, here are 8 of the best options to do it on form Apple, Samsung, Microsoft and even Huawei. Not only are they tablets that support a stylus, but these are fully capable computers that can work as a laptop replacement.
With the amount of processing power that they pack into these slimline and lightweight tablets, it is no wonder that they have become more central to people's lives, be it for work, study or play. You can get a lot done these days if you want to without switching over to laptop or desktop.
Top 8 Best Tablets with Stylus for 2021
Here are 8 of the best portable tablets that support stylus input. The styluses are either optional or come with and offer natural handwriting experience from the word go.
1. Apple iPad 10.2-inch (2020): Apple Pencil 1st Gen optional –

BEST ENTRY LEVEL TABLET
Those hoping for a big update to the most affordable iPad 10.2-inch (8th generation) is once again disappointed. The entry level tablet gets an enormous boost to its processor, upgraded from A10 Fusion chip to A12 Bionic chip, but everything else staying virtually the same.
Still, it's not completely a bad thing. That A12 Bionic chip on its own brings with it not only speed and faster performance, but better efficiency. It has more cores (6 vs 4-core on the A10), faster GPU and a Neural Engine with up to 8 cores for machine learning, photo and video editing and Augmented Reality (AR) applications. All that for the slightly cheaper than last year's model, a real bargain!
Compared to the A10 Fusion chip, the A12 Bionic achieved an average of 1.47 times faster than the A10 Fusion based on a handful of benchmarks. This is not far off from Apple's own claim of 40% performance gain over previous iPad 7th gen.
What we find most disappointing is the starting storage and super dated design. Apple stuck to 32GB base storage with the next storage option at 128GB. A great disadvantage if you were to use it as your main portable computer. We suggest opting for the 128GB model.
2. Apple iPad Air 4th Gen (2020): Apple Pencil 2nd Gen optional –

BEST ALL-ROUNDER TABLET
The iPad Air 4th Gen is a much improved iPad Air from its predecessor. The tablet now adopts the new square edge, all-screen design and is almost indistinguishable from the iPad Pro 11-inch given how similar the screens, design and dimensions are. Top reasons for considering the iPad Air is 10.9-inch Liquid Retina Display, colour choices, USB-C connector, Touch ID sensor on the top button, Apple Pencil 2nd Gen and magnetic charging support.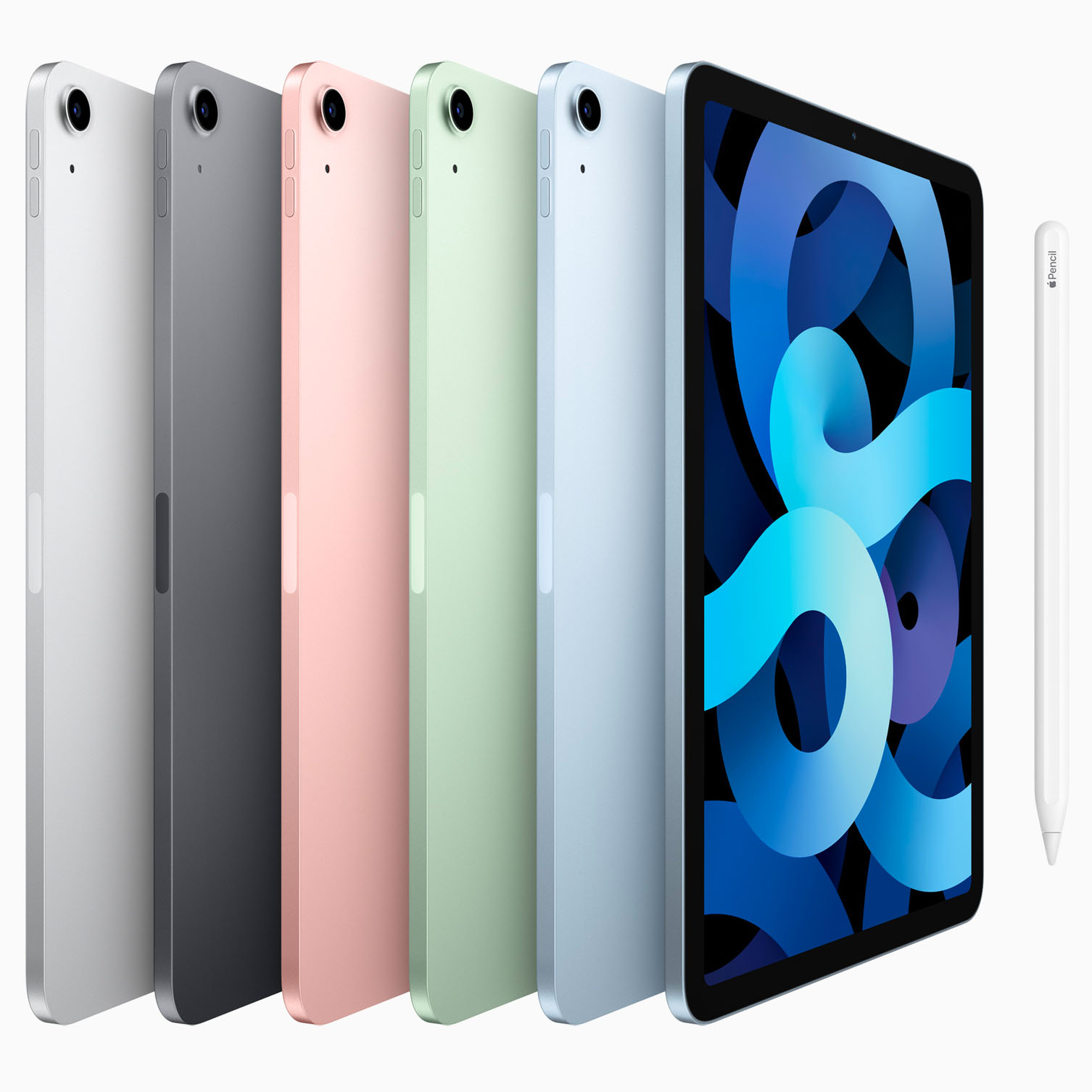 It also comes with Smart Connectors to support both Apple Magic Keyboard and Apple Keyboard Folio designed for iPad Pro 11. Plus, the tablet is powered by the same A14 Bionic chip found in the flagship iPhone 12s and is available in five attractive colours; space gray, silver, rose gold, green and sky blue. While it is more expensive than the 7th generation iPad Air, it is still cheaper than the iPad Pro 11. Read about why I would buy the iPad Air 4th Generation over iPad Pro 2020.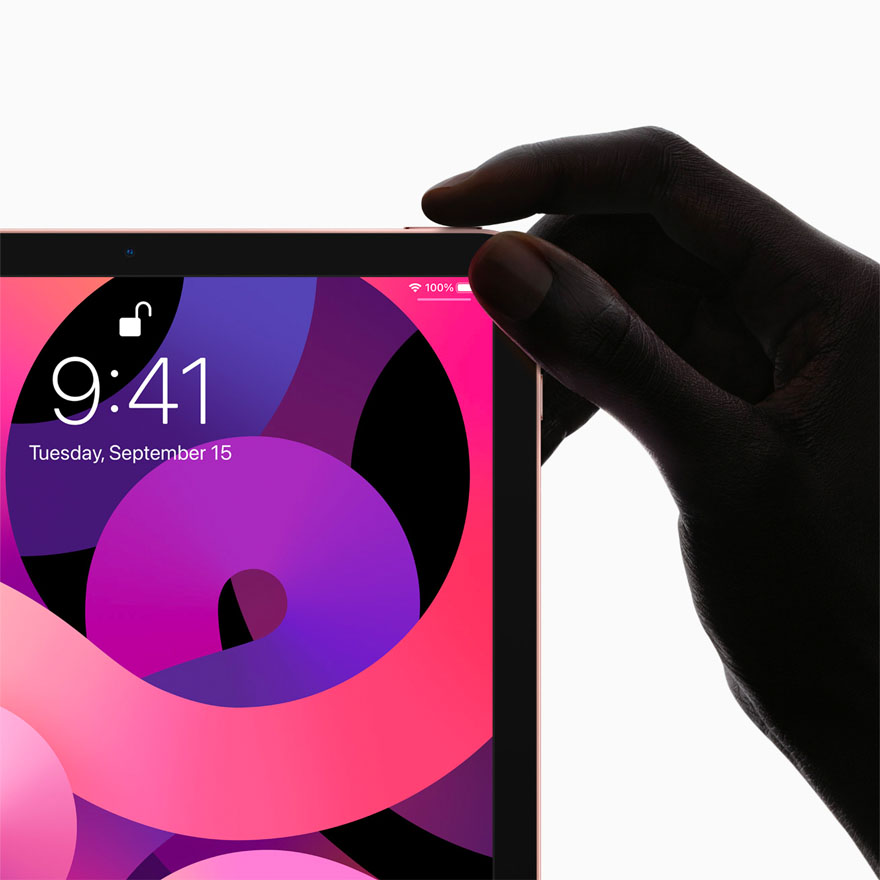 Moving on, we have another big tablet with 11-inch 120Hz LCD display, 6GB RAM and 128GB storage, the Samsung Galaxy Tab S7 and its bigger sibling with 12.4-inch 120Hz Super AMOLED display, 6GB RAM and 128GB storage, the Samsung Galaxy Tab S7 Plus. Powered by Qualcomm Snapdragon 865+ processor, these will take on any apps and games, including multitasking with ease. They also come with the S Pen included with magnetic charging support. So, while these may cost more, add the price of the optional stylus for your chosen tablet before comparing it to the Tab S7 or Tab S7 Plus. The Galaxy Tab S7 is also available with WiFi+LTE connectivity apart from WiFi only, while the Tab S7 Plus is available with WiFi+5G connectivity. The latter is a first for a flagship tablet, making it futureproof.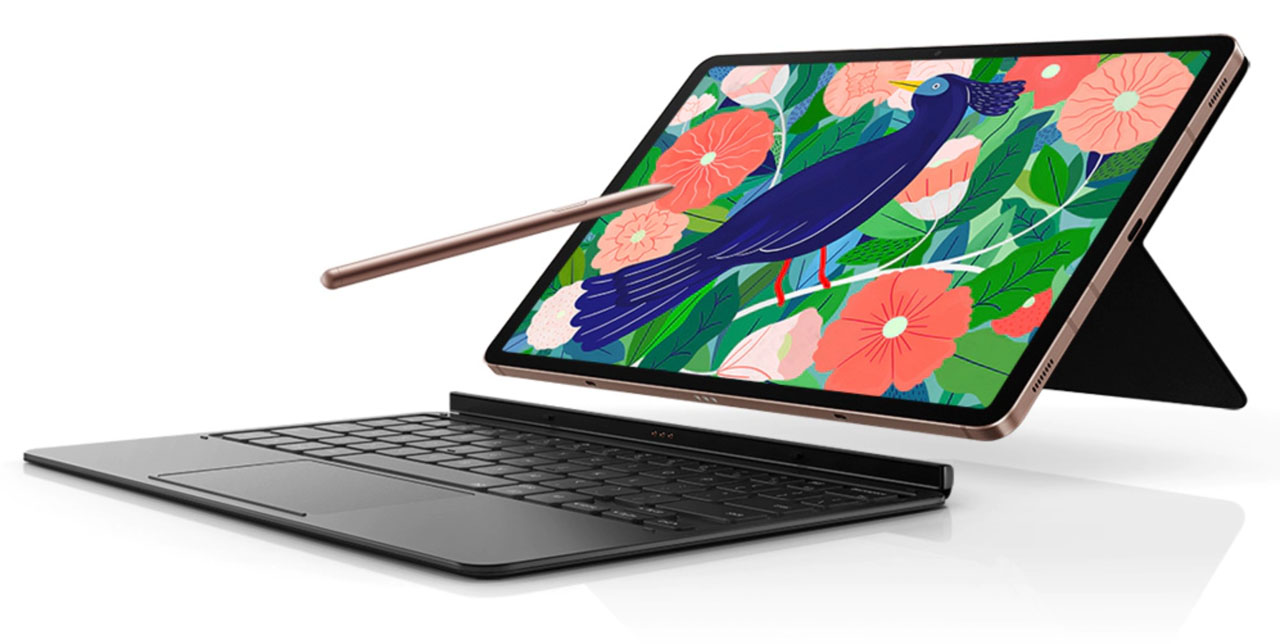 The built-in Bluetooth sensor in the S Pen turns it into a remote with gesture commands, perfect for presentation and media controls. Finally, the tablet is equipped with a dual camera setup 13MP + 5MP (ultra wide) on the back and 8MP camera in front, quad speakers tuned by AKG with Dolby Atmos support, microSD slot that can take up to 1TB memory card, 15 hours battery life and USB-C for quick charging. Just like the other options here, consider the Keyboard Cover with touchpad to use the tablet as a laptop.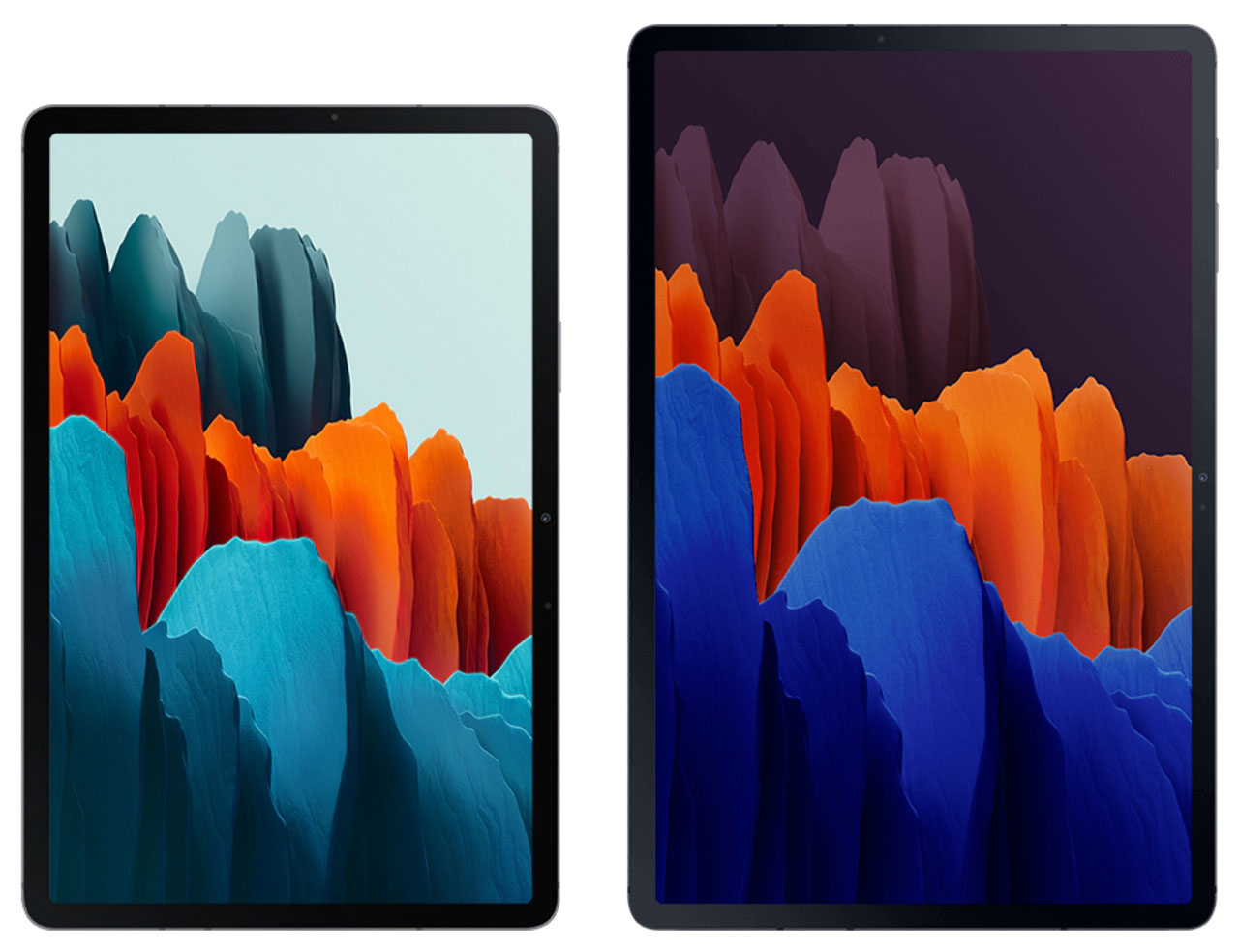 It is worth mentioning that only the 12.4-inch Super AMOLED on Galaxy Tab S7+ supports HDR10+ and NTSC colour gamut while the 11-inch LTPS LCD display on the Galaxy Tab S7 does not support HDR but can reproduce DCI-P3 colour range.
4. Microsoft Surface Pro 7: Surface Pen optional –

BEST FOR VERSATILITY
From a successful line of slates based on the Windows operating system, the Microsoft Surface Pro 7 is a go-to favourite for those who like the versatility of a tablet and a hybrid when used with the optional Type Cover and stylus. It also has the widest choice of processors and configurations to choose from. The Surface Pro 7 can be configured with 10th generation Intel Core i3, Core i5 or Core i7 with 8GB or 16GB RAM and 128GB, 256GB, 512GB or 1TB storage options.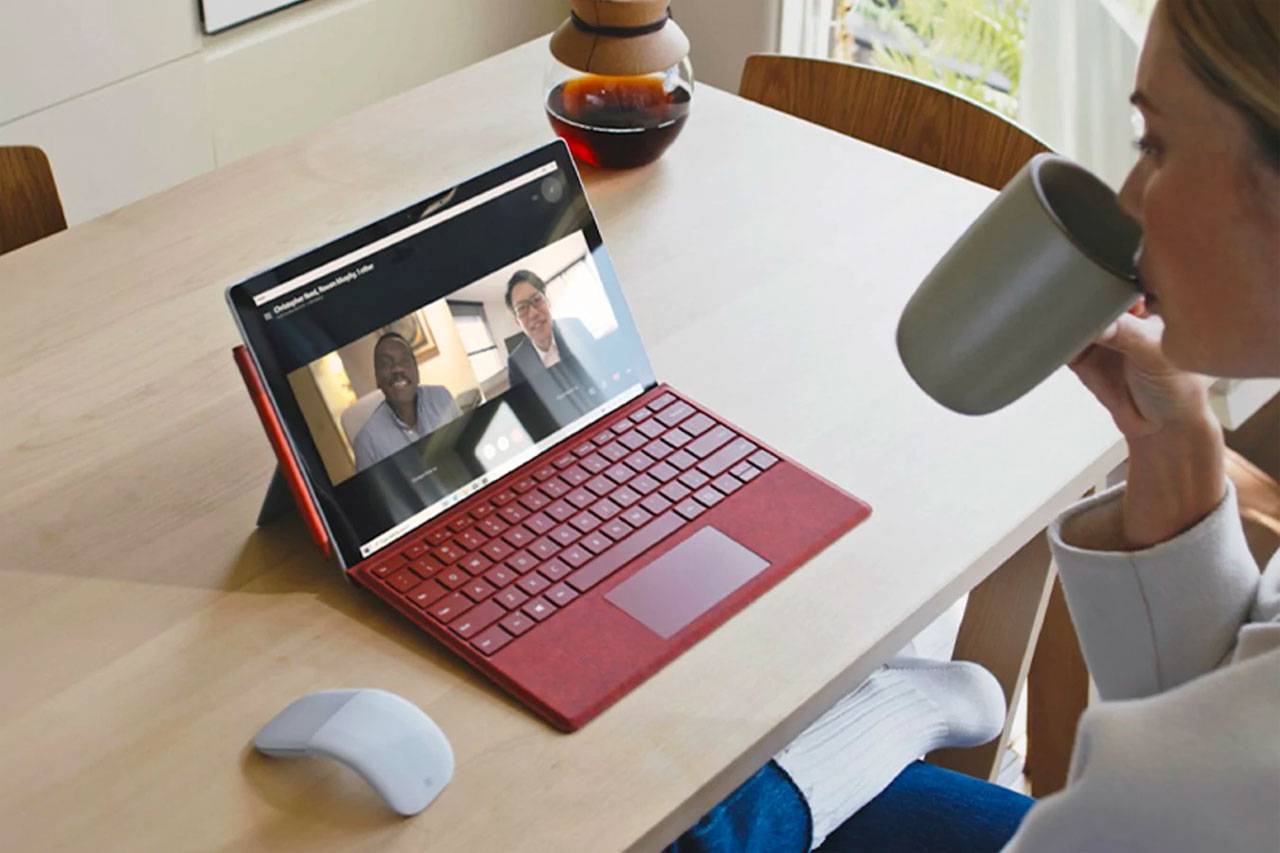 The design may be dated given its big bezel compared to the likes of iPad Air, Pro and Galaxy Tabs but it has served the platform well. It is both lightweight, weighing from 775 grams and slim, measuring 8.5mm thin. It carries a 12.3-inch PixelSense display with sufficient pixel density (267 ppi) for plenty of details and sharpness. With an all day battery life of up to 10.5 hours you can use the tablet for multitasking, as a laptop, tablet or creative studio, connected it to external displays to turn it into a desktop and quickly charge it up with Fast Charging when the battery runs flat.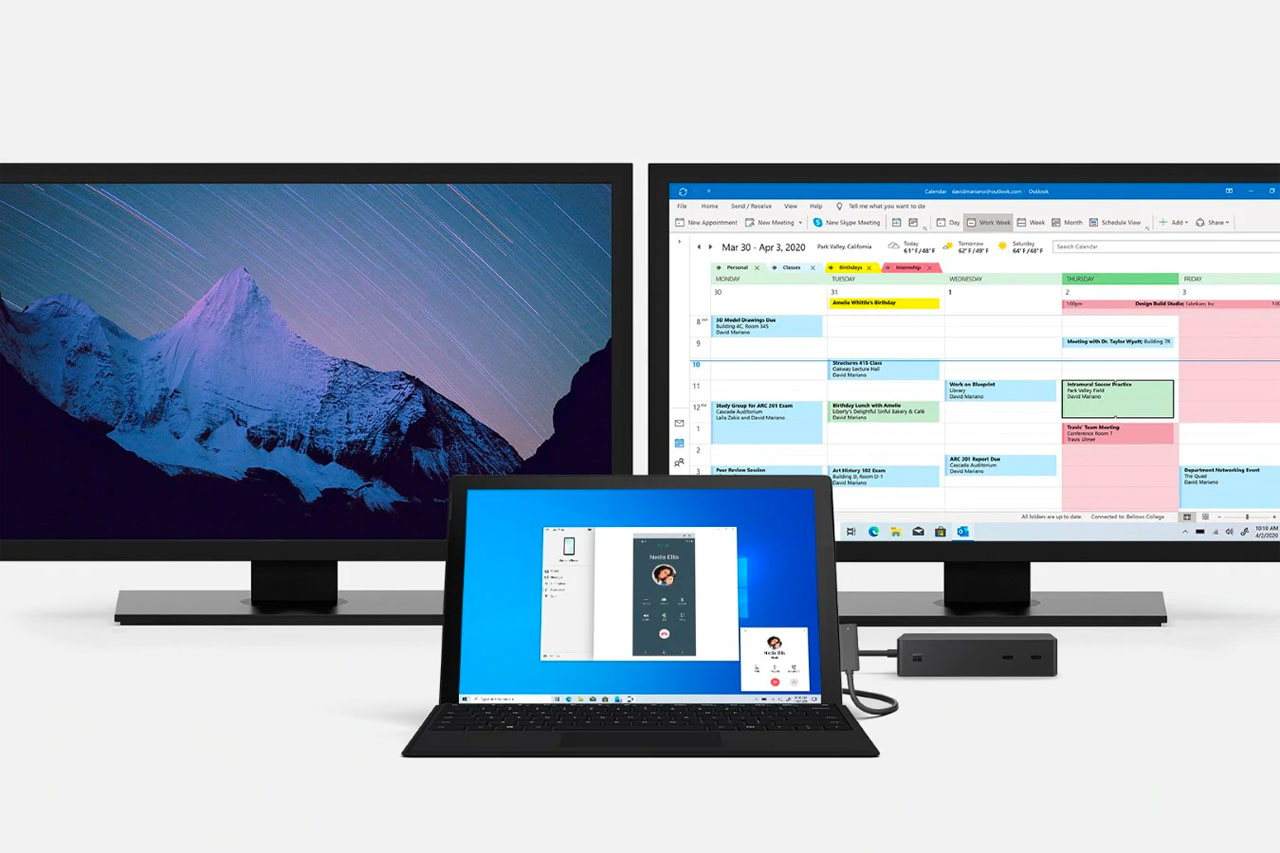 For around the same price as the entry level iPad 2020 but with more memory at 4GB and 64GB or 128GB storage and with the stylus thrown in is the Samsung Galaxy Tab S6 Lite. The tablet looks sleek and more up-to-date in Angora Blue or Oxford Grey with its full 10.4-inch rounded corner display (2000 x 1200 pixels) and S Pen that magnetically attaches to the body, like those you get on the iPad Pro in a slim metal body.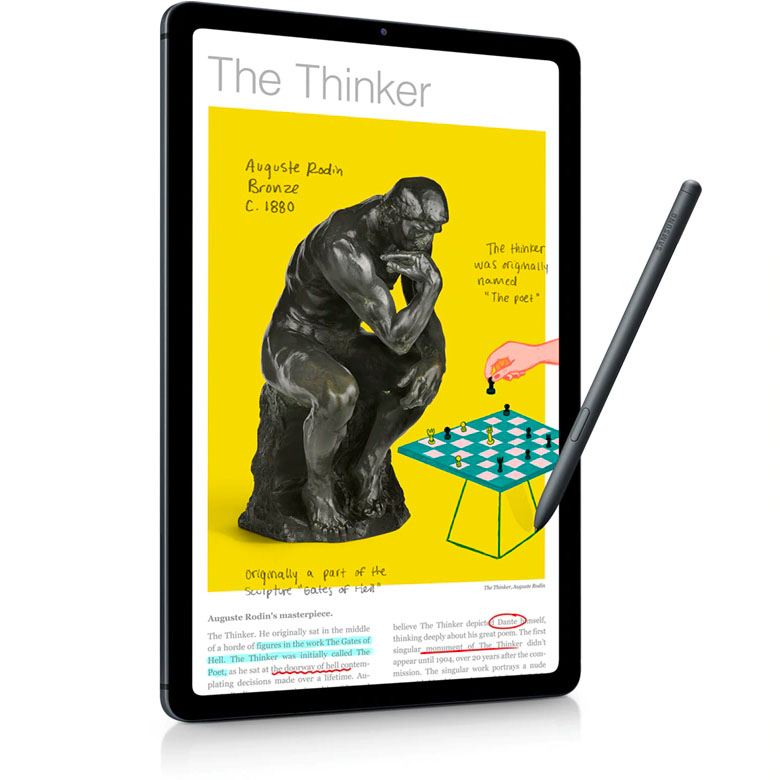 The included S Pen lets you effortlessly create, edit, and navigate through your work. And its expansive display and sleek, lightweight build makes it perfect for entertainment on-the-go.
Other nice touches include AKG tuned dual speaker with Dolby Atmos technology, microSD card slot that takes up to 1TB extra memory, USB-C connector, free MS Office apps like Word and Excel and a huge 7040mAh battery for up to 13 hours video playback. Fast charging is also supported.
This is by far the strongest alternative to the iPad 2020 when considering what you can afford with the same money. Use it with the optional keyboard cover and DEX (desktop interface) and you have yourself a hybrid tablet that is great for both work and play with multi-tasking in mind.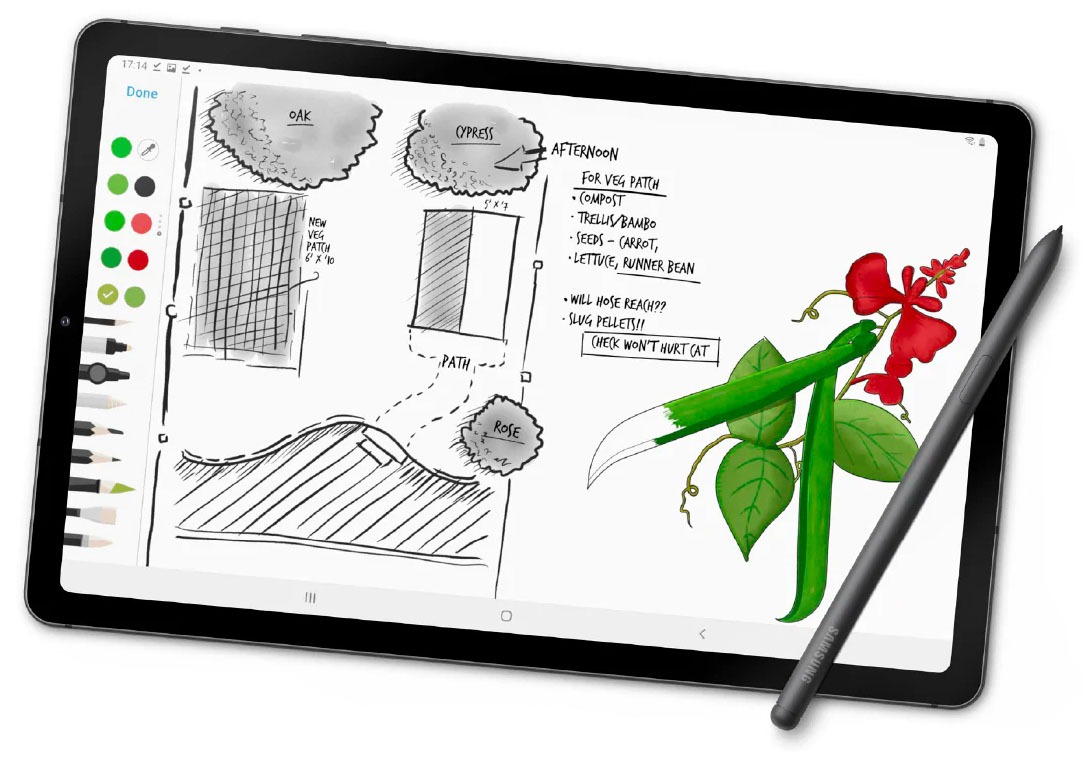 What is absent when compared to its bigger sibling, the Galaxy Tab S6 is the bigger 10.5-inch Super AMOLED display, using instead a standard 10.4-inch display.
6. Apple iPad Pro 11 and iPad Pro 12.9: Apple Pencil 2nd Gen optional –

BEST PRO-LEVEL TABLET
It may cost a little more than double the price of the entry level iPad and even more when you add the Apple Pencil 2nd Generation and Keyboard Folio or Magic Keyboard but the iPad Pro 11-inch and 12.9-inch 2020 models are powerful desktop class machines. Powered by Fusion A12Z, it is designed to be a Pro-level tablet with dual camera, flash and LiDAR sensor on the back and Face ID sensor and Face Time camera on the front.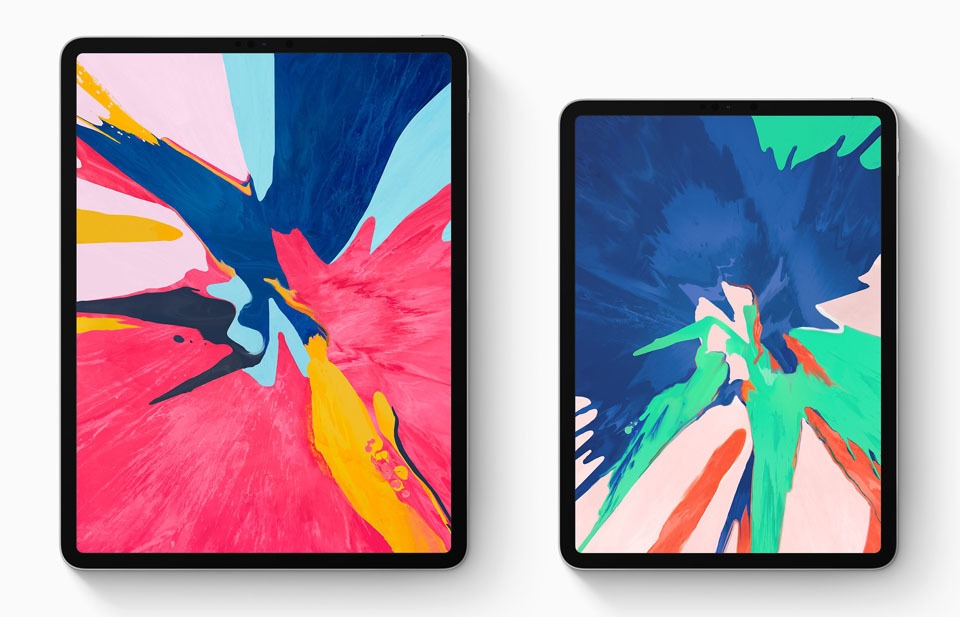 Don't mistake this for the energy efficient A12 Bionic chip found in the entry level iPad. The A12Z Bionic has four high power cores and four energy efficient cores and additional GPU cores plus enhanced thermal design for higher peak and longer sustained performance. It  is the epitome of a full iPad experience running heavyweight desktop apps. Use the USB-C port to connect to camera, accessories, storage or external display and carry out computing tasks normally reserved for full size desktops like 4K video editing, sound mixing, Photoshop and more. If you are a power user, this is the iPad to go for.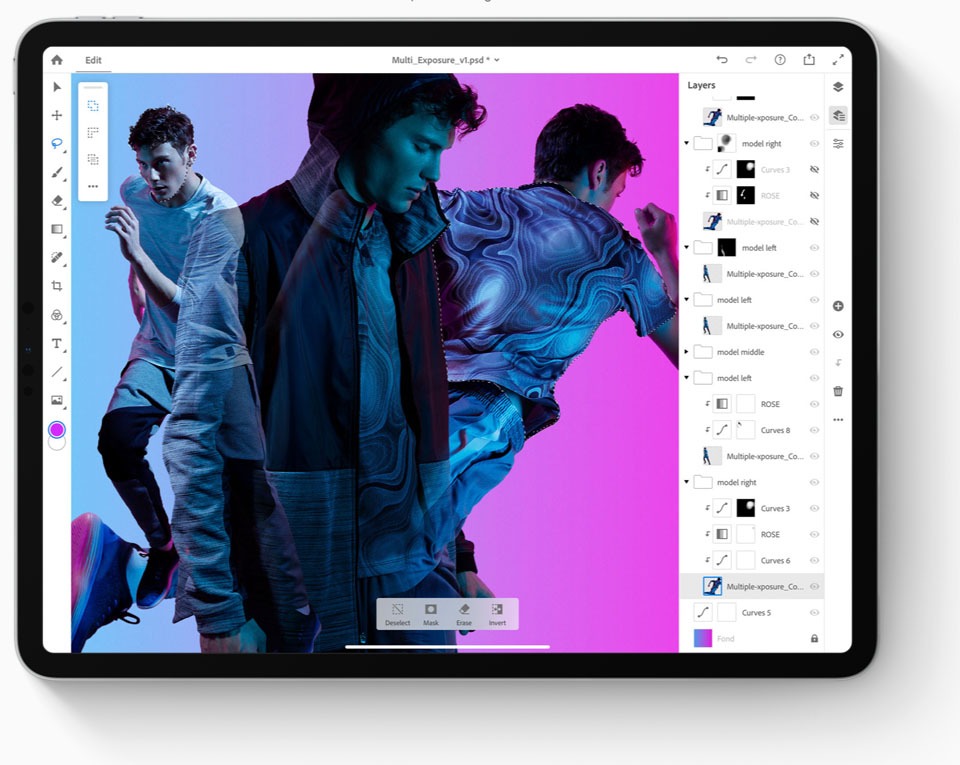 7. Microsoft Surface Go 2: Surface Pen optional –

BEST LIGHTWEIGHT WINDOWS TABLET
It may cost more than the iPad but it comes with a bigger 10.5-inch multi touch display, Intel Pentium Gold 4425Y processor, 8GB memory and 128GB Solid State Drive. Most importantly, it comes preloaded with Windows 10 Home S, a familiar interface for most. Throw in the optional Microsoft Surface Go Type Cover (or 3rd party option), Surface Pen and Surface Mouse and you get yourself a versatile 3-in-1 device; tablet, studio with built-in kickstand extended to lift the tablet at an angle and laptop with the optional keyboard.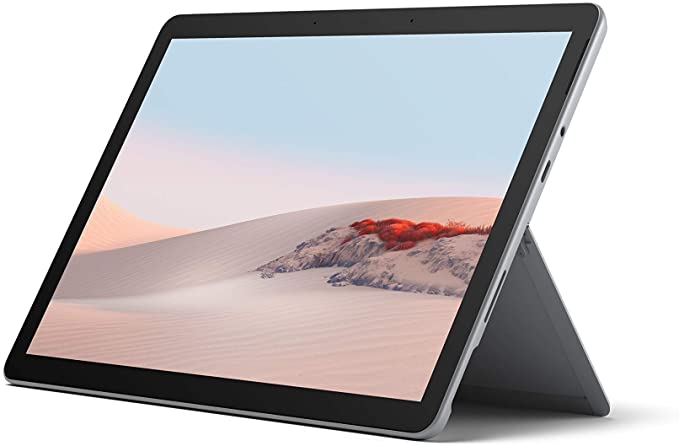 Like the iPads with accessories, it can truly be the only portable device you will need for work or play. With 10.5 hours of battery life and quick charge, it is enough to power you through your daily grind. To make it go further and faster, consider the Intel Core m3-8100Y model. The Intel Core m3 model also comes with 8GB of memory and 128GB SSD storage. Extra processor cycles make the device more responsive. The portable Windows system weighing only 544 grams is perfect for those who wants the familiar Windows operating system.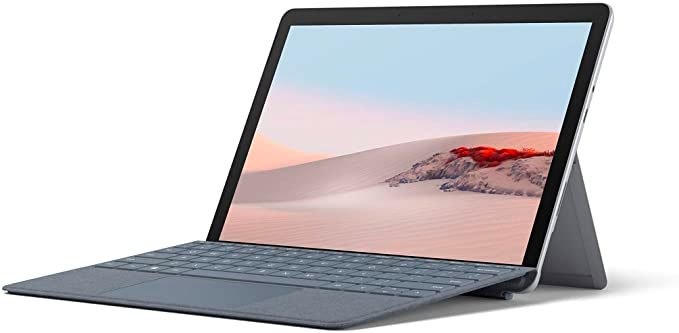 You can't get rid of Samsung Galaxy Tabs so easily. The previous generation flagship from Samsung, the Galaxy Tab S6 10.5-inch is still a viable choice and works a treat with the included S Pen. It has a brilliant Super AMOLED display at 2560 x 1600 resolution with in-display fingerprint scanner and is powered by an octa-core processor with 128GB or 256GB storage. For entertainment; playing games or streaming movies, it not only looks good on the display but sounds great too with quad firing AKG tuned speakers with Dolby Atmos support. All that in a device that weighs only 0.92lbs and battery that lasts up to 15 hours.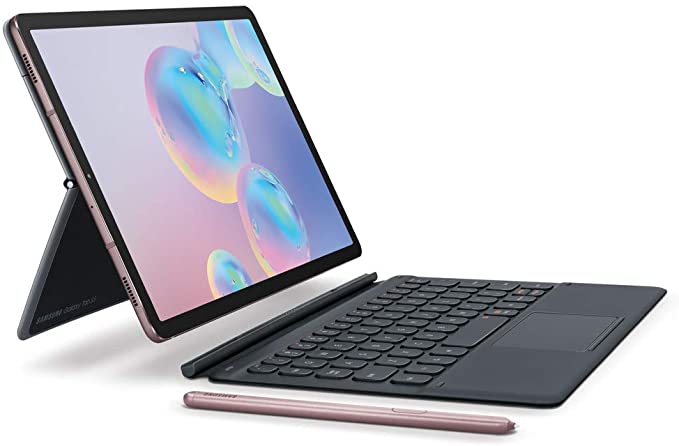 The included S Pen lets you pause and skip at the press of the button; Plus, you can still mark up papers, sign docs and take notes; The S Pen even attaches magnetically for easy storage and charging.
BONUS: Huawei MatePad Pro: M-Pen and Keyboard Cover optional
At the time of writing, the M-Pen and Keyboard Cover are included at no extra cost through redemption. The tablet is the first to include a front facing camera in a small round cut-out on the all-screen display. So far we have also seen this attempted on smartphones. This also means that the bezel is super small at just 4.9mm and together with expansive 10.8-inch 2K display that packs 2560 x 1600 pixels (280ppi) with DCI-P3 cinematic colour gamut, it offers a 90% screen-to-body ratio.
The tablet is powered by Huawei's own flagship processor, the Kirin 990 with 6GB RAM memory and 128GB storage. More storage can be added via Huawei Nano Memory (NM) slot, up to 256GB. The latter is 45% smaller than MicroSD card and shares the same slot with a Nano SIM card.
Elsewhere you get USB Type-C and USB 3.1 Gen 1 ports for charging and accessories, 13MP rear and 8MP front cameras, audio tuned by Harmon Kardon in a lightweight body that weighs only 460 grams. Like the iPad Pro, the stylus or M-pencil attaches to long edge of the tablet magnetically for wireless charging.
And, with the optional keyboard, you can switch to PC mode to launch multiple applications and arrange this to for the screen just like on a desktop, see image below. Another first for a tablet is wireless charging and reverse wireless charging to quickly bring that 7250mAh capacity battery back up and to charge other compatible devices.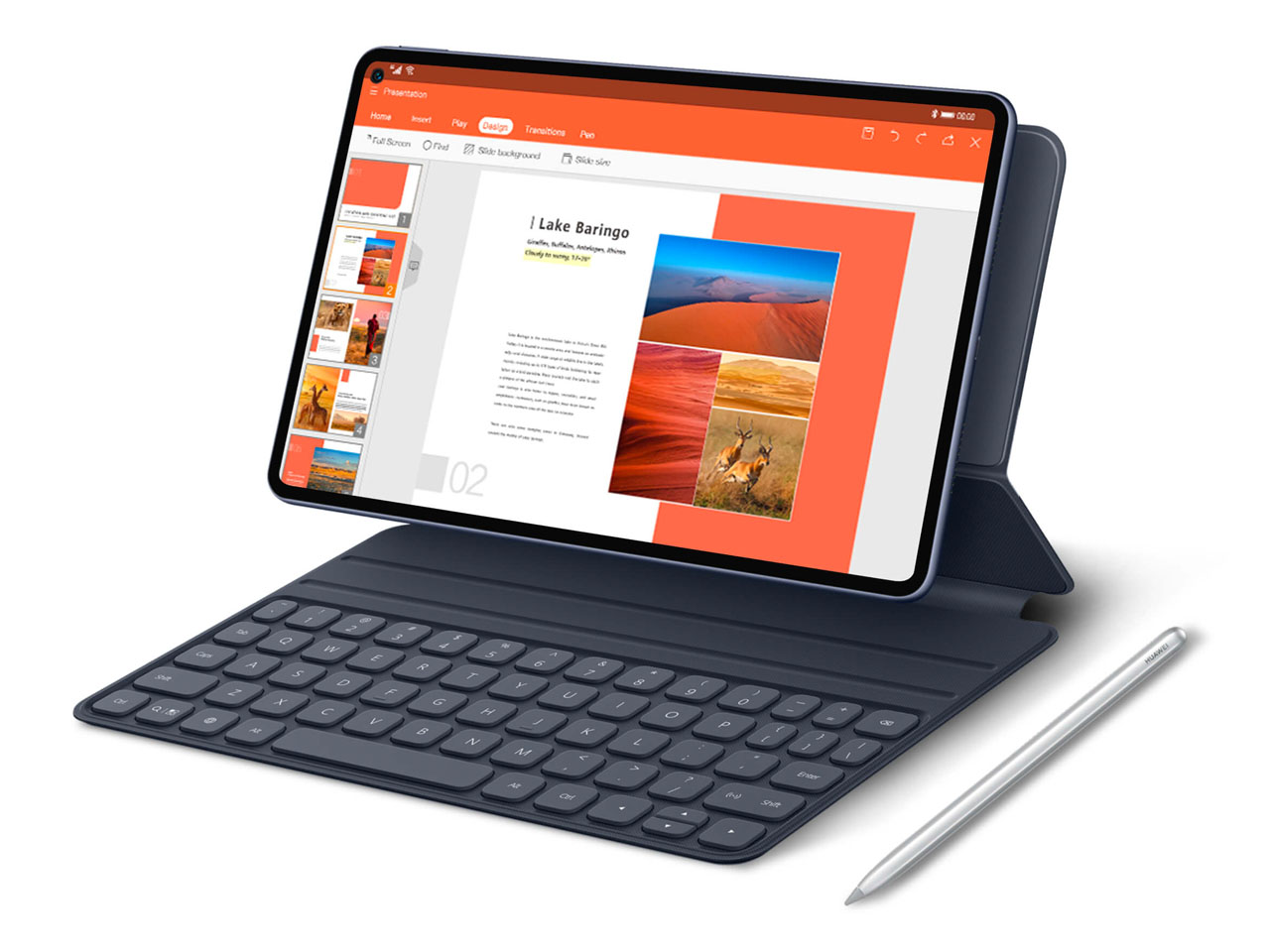 The tablet runs on Android 10 and EMUI 10.1 stack. It may be restricted in terms of access to Google Mobile Services but you can access, download and install most apps via Huawei AppGallery and Petal Search. You can also use Huawei's Phone Clone app to transfer most Google Mobile Services apps including photos and contacts from an existing android device. If you are not afraid to attempt all the above, there is a lot going for this affordably priced premium tablet.
Others:
The tablet from Google comes with a big 12.3-inch Molecular Display, dual front firing speakers, wide-angle from facing lens and long battery life of up to 12 hours with fast charging. The slate is powered by Intel's 8th generation processors with a choice of Intel Core m3, Intel Core i5 or Intel Core i7 with 8GB or 16GB memory and 64, 128 or 256GB storage. It also has two USB-C ports that can be used for charging, 4K display output, data or accessories.