Welcome to the year 2020. We have taken portable computers to a whole new level. When we used to say, "there's an app for that," we now actually mean there's a mobile computer specific for you as a user and not only certain applications. Although many tablet computer devices preceded the iPad, Apple's iPad reinvigorated the market and bought tablet computing to a whole new level.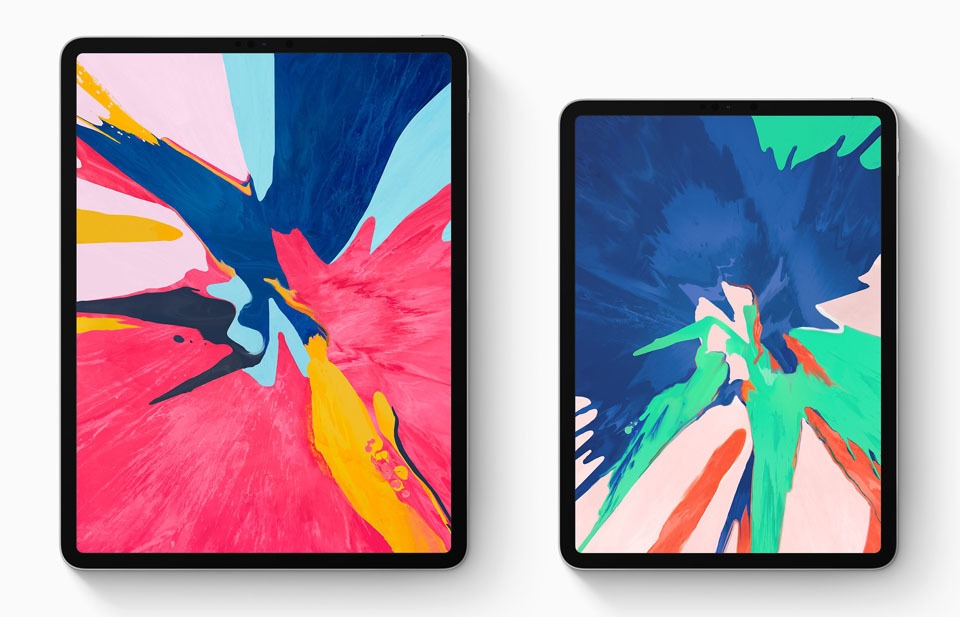 Search Apple iPad Pro on Amazon
Equip Yourself for The Future
Laptop computers were the ideal mobile workstation for the past decade. Although it only took some time before everyone grew tired of lugging around their heavy sling bags and had to chase around wall sockets when they had worked on the go. Enters the tablet computer.
Tablet computing has changed the way we integrate work into our lives. While a smartphone is convenient due to its size and modern capabilities, the ideal workhorse is the tablet computer. Excel sheets are more accessible, and photos are easier to edit on tablet computers.
Whether you are a student or a young professional, managing your time is always challenging, and the ability to be able to do some work while mobile is essential. Having your tablet with you lets you achieve that.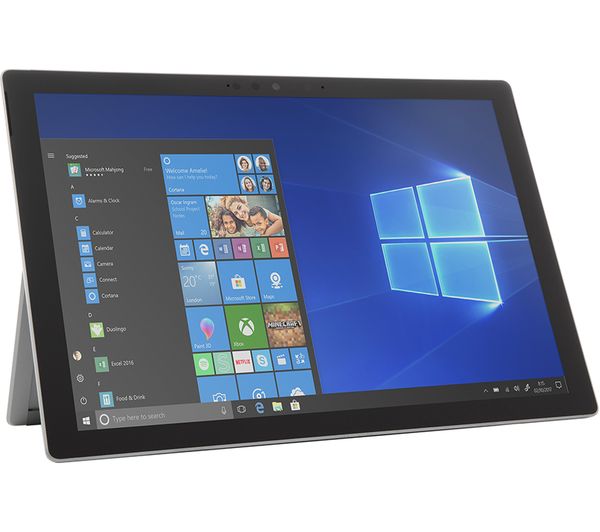 Answers to Every Question You Would Ask Before Buying a Tablet Computer
1. Where Do You Start?
There are many kinds of tablets available in the market today, each one catering to a specific demographic and budget. There are entry-level tablets that do essential functions of any laptop computer, perfect for students and professionals. Naturally, these are the cheapest. Stiill, they are capable of light up to medium-heavy computing tasks and come at a price range of up to $399. Dare we say something that students and young professionals can afford. At the same time, there are also pro-grade tablets for digital designers and engineers, that cost upwards of $999. These are more powerful devices with top of the range processors, plenty of storage and memory as well as support for optional stylus and smart keyboard.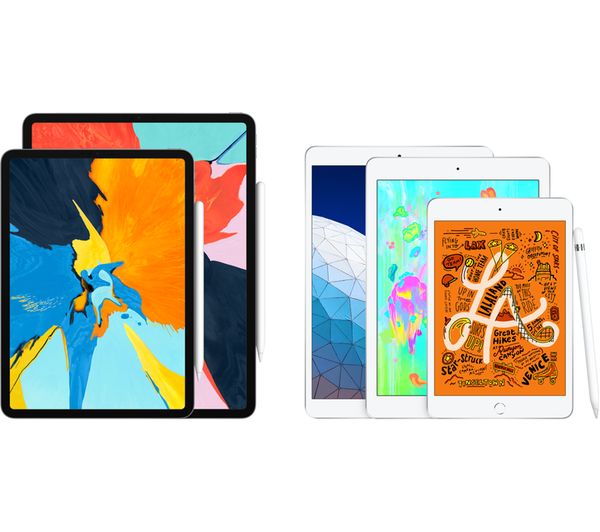 2. How to Choose a Tablet Operating System?
Luckily this won't be as difficult as it sounds. There are only 3 to choose from: Apple iOS, Windows Mobile, and Google Android. If your smartphone is an iPhone, you might be better off with an Apple ecosystem and run everything with iOS. You are going to want to choose the iPad which will make all your devices somewhat interconnected over the cloud and be able to pass files along with ease. Apple introduced iPadOS back in 2019, adding features to the iOS to take advantage of the big screen, be able to multi-task, add files, take screenshots, add mark-up, edit videos and more.
The iPad is at the top of the list in terms of popularity. However, Windows is the most powerful in terms of functionality and compatibility, particularly when transitioning from PC be it the desktop or laptop to tablet seamless. Tablets like the Surface Pro now come with the full Windows 10 OS, and designed for your ten and up to 12-inch screens. If you are one for heavy-duty computing on a tablet, the Windows OS is the choice for you with the right specification. The downside for this is the price. Once you start customizing your Windows tablets, it can get really pricey.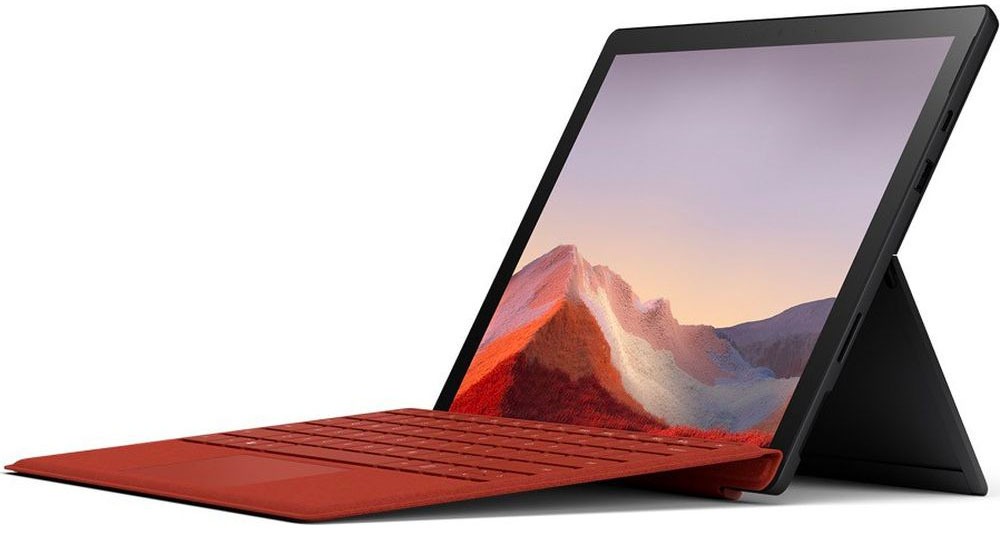 If you are a beginner and new to using tablets, a good recommendation is the Google Android OS. With its simplistic and easy-to-use interface, this is the choice for a lot of people who want a reasonably priced tablet that can do most of what they need a tablet for. The quality of some of the third-party apps are questionable but you can get a lot done just using apps from Google alone. While every developer is optimizing their apps to be compatible with different displays, there are still old apps designed for smaller screens. If you are a student or an office worker needing to access many web-based applications, then the Android tablets is for you.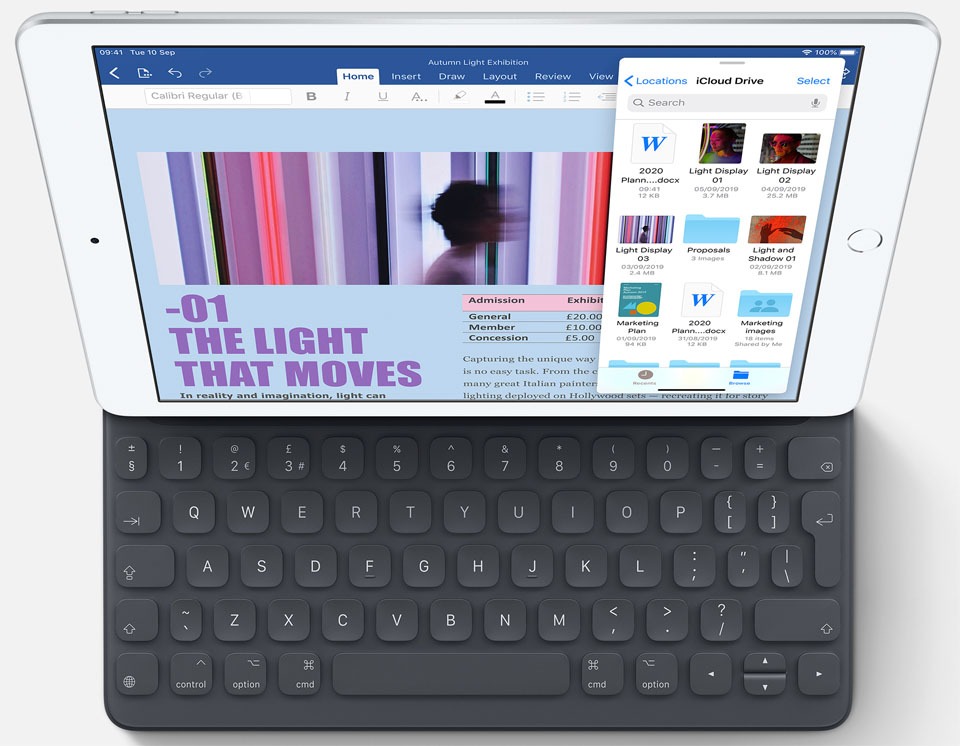 3. What Kind of Tablet User Am I?
To help determine what kind of tablet computer to get, you need to know what kind of tablet user you are. For simplicity, let's classify the users of tablets as:
Casual Users like kids and elderly
Mid-range users: student or mobile workers who use their tablet for work on a daily basis
Heavy-Duty Users like content creators, graphic designers, gamers and techies
Casual Users
For Casual users, the friendly user interface is most crucial function. Users need to know how to 'drive' the device and use the apps from simply trying and exploring. The icons and menu options must be consistent so the elderly users can easily remember where they are and what they are for.
The best operating system that fits this bill is the iOS on the iPad, otherwise known as the iPadOS. If you are choosing a tablet computer as a gift for your elderly parents or younger children, the iPad is the best choice. Not only will they take to it like a duck to water but it is likely that they will learn a few shortcuts of their own.
Mid-Range Users
If you are choosing a tablet for a teenager in college who is looking to do a lot of school reports, research, and are a whole lot of browsing on the Internet, then tablets like the Samsung Galaxy or even the Lenovo Yoga pad is the one to go for. Integration it with Google Drive or any Google apps for that matter would be seamless. It is also likely that the school or college may be on Google for Education, a solution built for teacher and students. An Android tablet is well placed to take advantage of this.
Heavy-Duty Users
If you are a content creator and do a lot of work like videos, music, graphics, and photo editing, then it might be wise to invest in a high-end Microsoft Surface Pro 7, Surface Book 2 or Apple iPad Pro tablet. The integrated and sometimes discrete on-board graphics processing unit in the tablet will handle graphic intensive applications.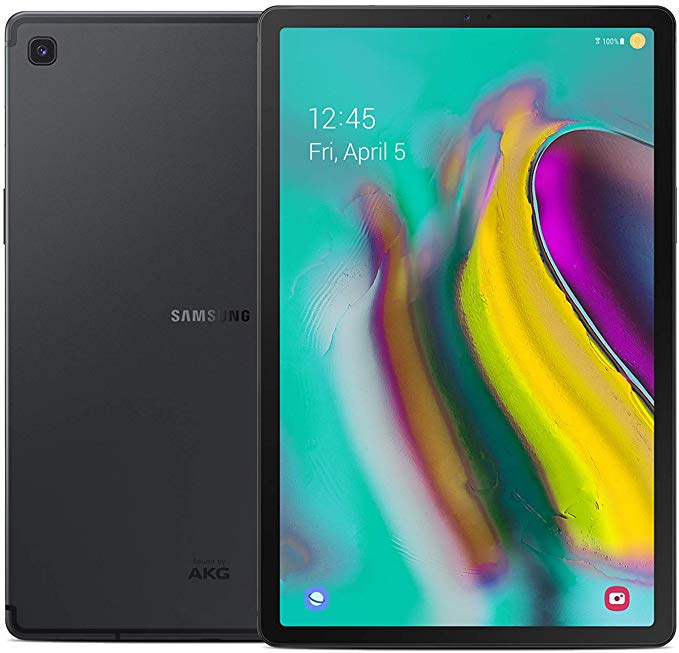 4. Do I Need to Spend A Lot of Money?
The quick answer is no. There are plenty of budget tablets to choose from. Tablet prices typically start from under $100 to over $1000. Big name manufacturers such as Lenovo, Samsung, Huawei and Amazon offer their version the budget tablet for under $200. Apple's own entry level iPad 10.2-inch starts at $349. The company iPad mini starts at $399.
Recommended Entry Level Budget Tablets (up to $200 except for the iPad)
Amazon Fire HD 10 Tablet
Apple iPad 10.2-inch Tablet
Samsung Galaxy Tab A 10.1-inch Tablet
Lenovo Smart Tab M10 10.1-inch Tablet
Huawei MediaPad T5 10.1-inch Tablet
Recommended Mid-Range Tablets ($200-$500)
Apple iPad Mini 5 2019 7.9-inch Tablet
Samsung Galaxy Tab S5e 10.5-inch Tablet
Apple iPad Air 10.5-inch Tablet
Huawei MediaPad M5 Lite 10.1-inch Tablet
Lenovo Smart Tab P10 10.1-inch Tablet
Microsoft Surface Go 10-inch Tablet
Lenovo Yoga Smart Tab 10.1-inch Tablet
High-end Tablets ($500 and above)
Apple iPad Pro 12.9-inch Tablet
Samsung Galaxy Tab S6 10.5-inch Tablet
Microsoft Surface Pro X 13-inch Tablet
Apple iPad Pro 11-inch Tablet
Microsoft Surface Pro 7 12.3-inch Tablet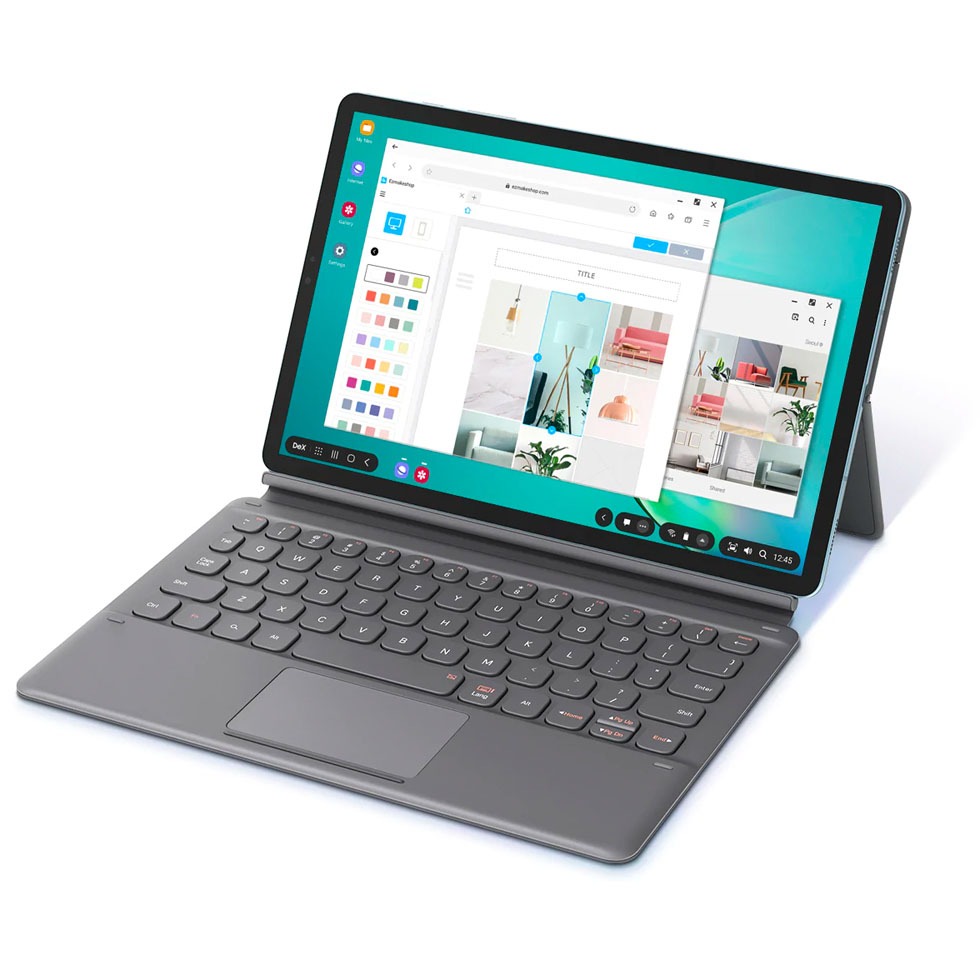 5. Will 2020 Be the Decade for Samsung To Finally Beat Apple?
Based on the global tablet shipment statistics for 2011 to 2019, Samsung is a close second to Apple. The company has been eating away Apple's tablet market share for over a decade now with their Galaxy Tab tablets. Their current tablet portfolio starts with the entry level Galaxy Tab A series costing just under $200. This full size 10.1-inch tablet is both affordable and capable of meeting most day-to-day needs with up to 13 hours of battery life.
A mid-range Galaxy Tab S5e was introduced in 2019. A think and light device, it goes head to head with Apple's new iPad Air. Catering mainly to young professionals and mobile workers, the tablet supports DeX mode and Book Cover Keyboard, the former turns the tablet into a working desktop with optional accessories while the later transform the tablet into a laptop. The tablet spots a brilliant Quad HD AMOLED display, big storage at 64GB or 128GB and excellent battery life of up to 14.5 hours per charge.
Finally, the top of the range tablet from the Galaxy Tab series is the Galaxy Tab S6. This 10.5-inch tablet is aimed squarely at the iPad Pro 11 with its small footprint and narrow bezel. It has a super slim chassis measuring only 5.7mm thin and weighs a mere 420grams. The display is capable of Quad HD resolution, it uses the vibrant Super AMOLED panel and has a big storage at 128GB or 256GB. On the back of the tablet is a dual camera setup with an ultra wide angle lens and a magnetic area to attach the included S Pen stylus. Even with all that power and an ultra compact chassis, it is still capable of up to 14 hours of battery life.
It needs to be said that Samsung is targeting executives and young professionals with their top of the line offering more so than graphic designers. Paired with the S Pen, the Galaxy Tab S6 supports handwriting recognition, sketching and drawing and annotation. It also supports air gestures to navigate and control the tablet without touching the screen. Throw in the optional keyboard and it instantly transform into a laptop with desktop multi-tasking and window-like interface for your apps.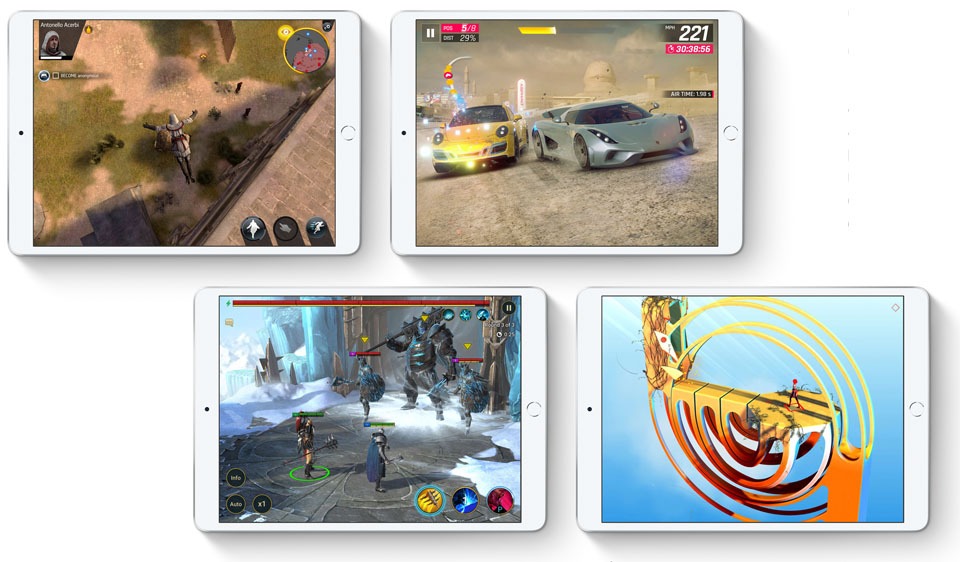 6. Can a Tablet Keep Up with Your Work and Play?
In order to mix work with personal items such as photos, files, apps and games on the same device, you will need to consider one with a bigger storage. And, if you are to enjoy streaming movies as well, we would recommend at least 10-inch screen or bigger. In order to cope with demanding apps such as games, faster processor with GPU are a must. All of those we listed under the high-end list above will undoubtedly fit the bill.
If you are more of an on-the-go gamer, the Apple iPad Air and Pro are the right choices since it has a healthy developer base designing games for the iOS system. Qualcomm, the leading chip maker that makes processors for smartphones and tablets released their latest 8-core processor, the Snapdragon 865. This and other 8-series and 7-series chip come with powerful Adreno GPU designed to support mobile gaming. When choosing an Android tablet for both work and play, make sure the processor comes with a powerful GPU on-board.
7. Should Kids and Tablets Mix?
Every study that is published describes why screen time is not suitable for kids. However, to deny kids of screens entirely is close to impossible. While we can control their screen time using the control panel or by restricting their WiFi connection, it would be better to educate them on how to handle their screen time efficiently.
If you are picking up a tablet for your child, be sure to get a rugged case to go with it. Kids are more likely to drop their tablets than adults. That extra money spent will pay for itself protecting the tablet from accidental bumps and damage. It is also worth getting a full size 10-inch tablet. A bigger tablet is harder to lose, easier to spot and not be left behind.
Next, picking the right educational material and learning apps are equally important. This ensures that your child enjoys age-appropriate content such as apps, games, videos, books, audio books and more. Apart from controlling the amount of time, you can also prevent explicit content, set content ratings, filter web content, restrict web search and more, see parental controls on iOS devices. Similar controls are available on Android devices, see Android tablet restrictions to protect your child.
8. Other Questions
Here are some other questions you can ask before buying a tablet.
What should I use the tablet for the most?
How much should I spend on my tablet?
Do I need to bring it around with me all the time?
Can I sync it with my smartphone or computer's eco-system?
Can I use it as a laptop replacement? With the right accessories, Surface Pro and iPad Pro are designed to do most of what a typical desktop computer is capable of.
If you have a specific answer for each of the questions above, then you will know by now which tablet you should get for yourself. Sometimes, more than the budget concerns, performance, and the purpose of the tablet may influence your decision more.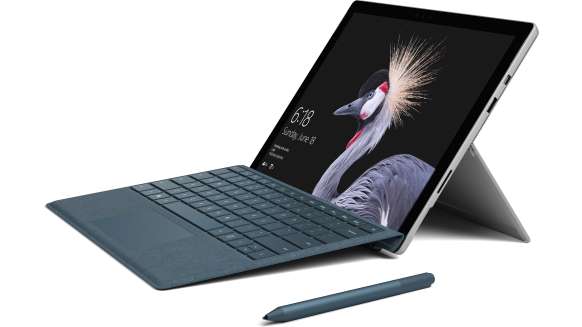 Co-written with Irish Andrade