When folded, the Galaxy Z Fold3 5G looks a tad narrow. The rear screen is narrow and tall, not like the normal display on a standard smartphone that we are used to. Enter Oppo Find N, the company's first foldable phone with the right proportion. A full size rear display and an even bigger display, double that of the back display when unfolded. Here is a foldable handset worth a look.
Mobile chips are so powerful these days that they find their way into pro tablets, laptops and even desktops. Consumers are also starting a small collection of personal devices; smartphones, tablets, laptops and desktops. It is only natural that the next stage of progression is convergence. Products that combine both the smartphone and tablet as one.
After years of research, 4 to be precise and many prototypes later, OPPO has finally got their first foldable smartphone ready for the market. The company focused on durability, perfecting the hinge design and user experience. It is finally here with the launch of Oppo Find N.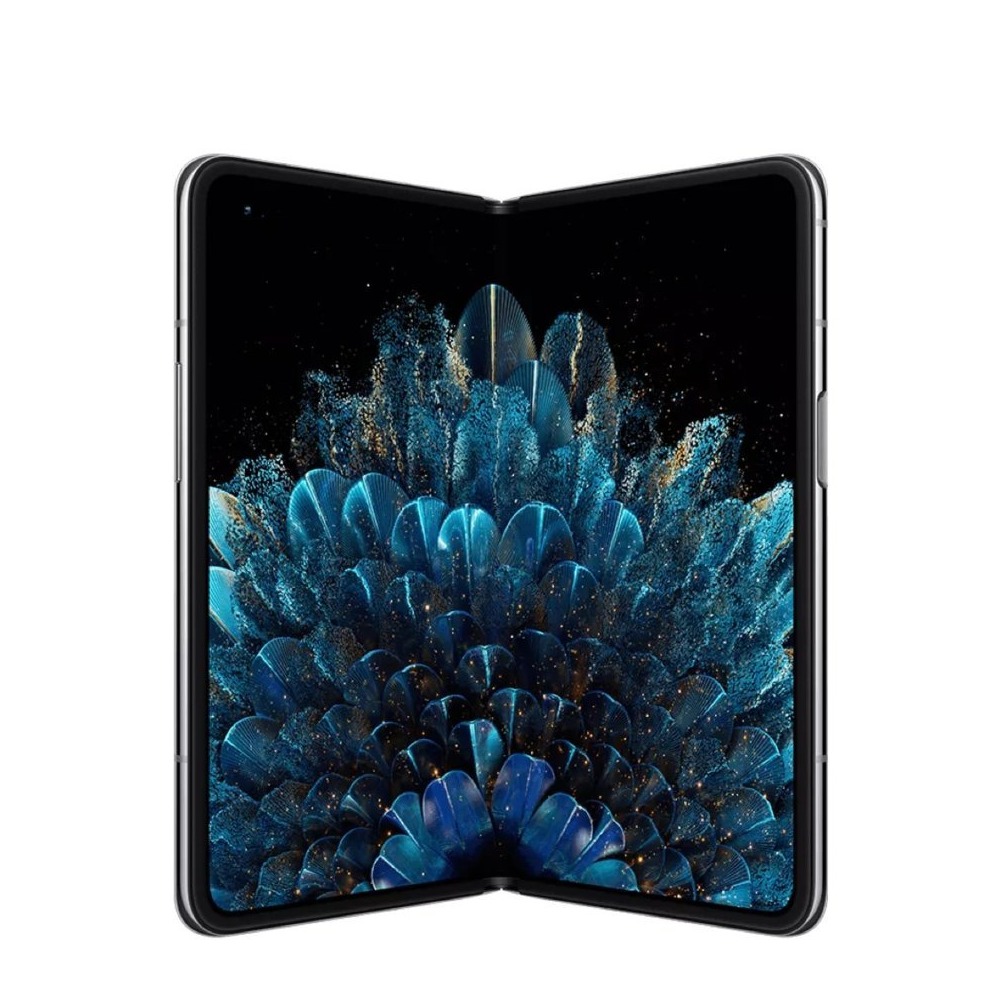 Search Foldable Smartphone on Amazon
Phablets are Dead, Long Live Foldable Smartphones
The idea of using a small tablet as a phone or a large phone as a tablet is not new. We had a wave of phablets that didn't quite take off and just disappeared into the ether. There is no appeal in trying to use a super large phone that doesn't fit in the hand. Displays on today's big smartphones hover cautiously around 6.7-inch with a narrow profile to ensure that they are still grip friendly. Manufacturers fear alienating smartphone users with big super-size devices.
However, that doesn't stop the likes of Samsung, Huawei, Motorola and now Oppo from innovating. The answer for those looking for the best of both tablet and smartphone is the foldable phone. When deployed or unfolded, these have a foldable display that you can seamlessly glide your finger from one side to the other, with no border in the middle. Without a doubt, you are going to get a fairly chunky candy or chocolate bar phone, something you are going to have to live with when opting for a foldable phone but that is a small price to pay when you get a full size albeit a little squarish tablet like display.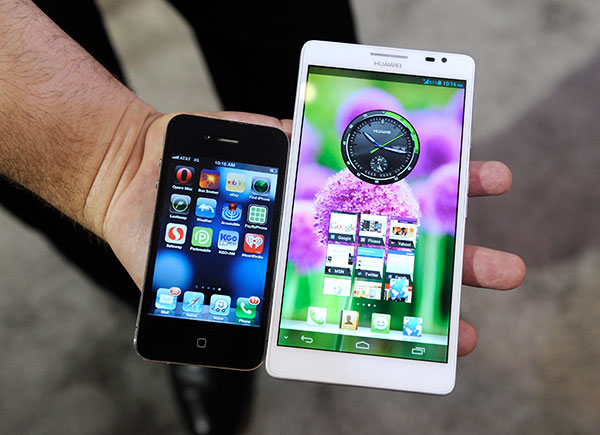 Oppo Find N: What you need to know
When it comes to Oppo's Find series, we are more familiar with Oppo Find X smartphones with the likes of Oppo Find X3 Pro, the company's flagship and previous generation Find X devices such as Find X2 Pro, Find X2 and Find X. The Find N however takes a different approach, one with dual display, an outer standard display and an inner foldable display.
No Odd Aspect Ratio for the Outer Display
Compared with the Samsung Galaxy Z Fold 3 with its 6.2-inch (2268 x 832 pixels) backplate or outer display at 25:9 ratio and 7.6-inch (2208 x 1768 pixels) foldable display, the Oppo Find N has a bigger smaller 5.49-inch Full HD+ (1972 x 988 pixels) backplate display at 18.9 ratio and a smaller 7.1-inch (1792 x 1920 pixels) foldable display. But don't knock it just yet, as the smaller outer display has a better screen aspect ratio at Full HD+ resolution. The foldable display is also more square than rectangle. Yes, they are also lower on pixel counts you won't notice the difference with around 370ppi pixel density.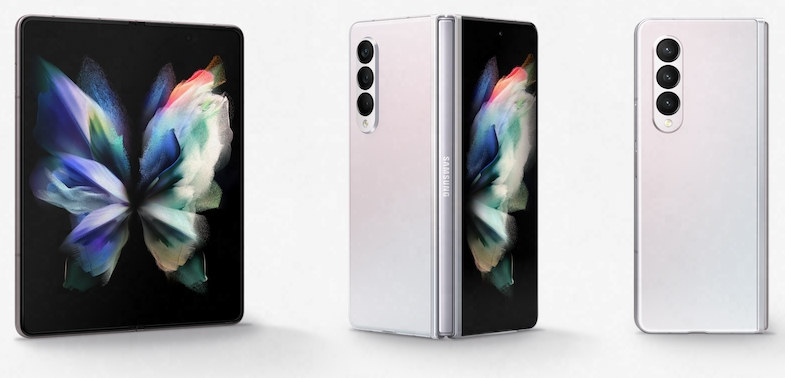 Search Samsung Galaxy Z Fold 3 on Amazon
When folded or closed, the Oppo Find N is just around the footprint of the iPhone 13 mini making it a super compact phone.
Oppo Find N Folded: 132.6 x 73 x 15.9 mm
Apple iPhone 13 mini: 131.5 x 64.2 x 7.65mm
If you want something bigger, it will have to be the Huawei Mate Xs with its impressive 6.6-inch (2480 x 1148 pixels) backplate display and 8-inch (2480 x 2200 pixels) foldable display. However, you will have to make do with Huawei's own home grown operating system with no direct access to Google Mobile Services. It also uses Huawei's own Kirin 990 chipset.
Soften the Crease
The one thing that plagues foldable smartphones is the crease on the display near the hinge. Even Samsung hasn't quite got this right with their third generation Galaxy Z Fold 3. The trick Oppo used is a multi part tear drop shaped hinge. This allows the fold to be softened as it gives the display more room. With the wider space near the hinge and even more space when unfolded, the crease on the display is softened so the 7.1-inch AMOLED display can appear flat.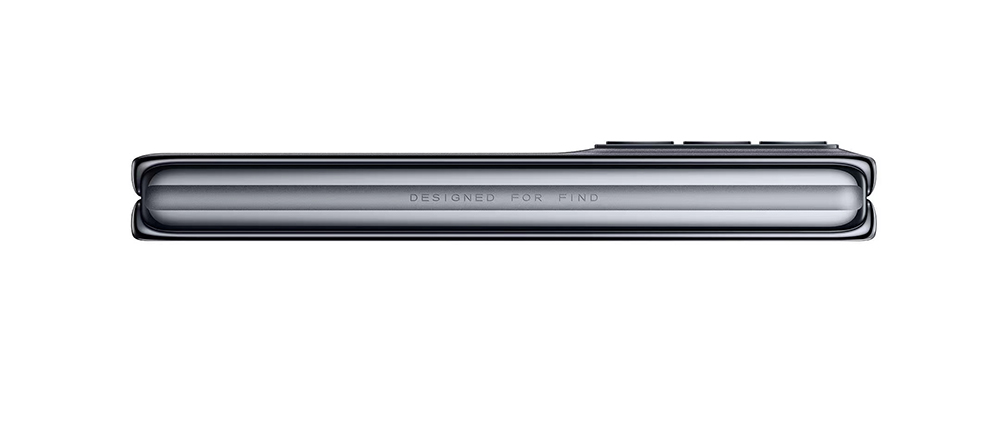 Super Bright Foldable Panel with High Refresh Rate
A bit more on the displays, the main 7.1-inch display uses a foldable AMOLED panel with 120Hz refresh rate, supports HDR10+ and is super bright at 500nits typical, going up to 800nits and 1000nits maximum if needed. For protection, the foldable internal display is wrapped in Gorilla Glass Victus The cover or outer display is also an AMOLED panel also wrapped in Gorilla Glass Victus.
Flagship Phone Powered by Flagship Chipset
Back to Oppo Find N, the phone is powered by Snapdragon 888 5G chipset, same one found in Samsung Galaxy Z Fold 3. For memory, there is a choice of 8GB or 12GB RAM, accompanied by 256GB or 512GB UFS 3.1 storage respectively.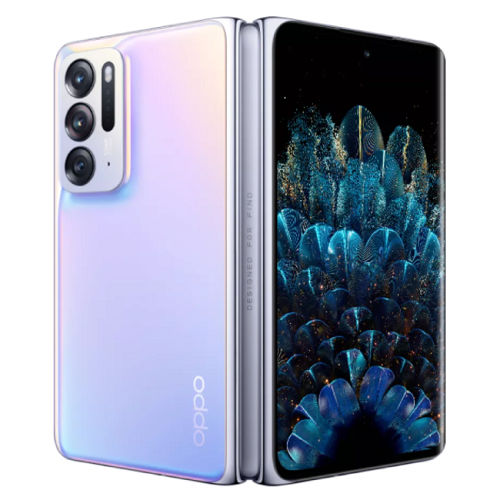 Powerful Cameras to Match
But it's not always about power, smartphones today need to capture high quality video and images too. So here is what's on the table, triple camera setup using a 50MP main wide camera, a 13MP telephoto camera with up to 2 x optical zoom and a 16MP ultra wide camera. The main camera supports Optical Image Stabilisation and phase detect auto focus. Together the cameras are completed with a dual LED dual tone flash and is capable of 4K video recording with HDR support. Around the front, you get a 32MP selfie camera
50 MP, f/1.8, 24mm (wide), 1/1.56″, 1.0µm, multi-directional PDAF, OIS
13 MP, f/2.4, 52mm (telephoto), 1/3.4″, 1.0µm, 2x optical zoom, PDAF
16 MP, f/2.2, 14mm, 123˚ (ultrawide), 1/3.09″, 1.0µm
Final Thoughts
This is without a question a big and thick handset but it is no bigger or thicker than the Samsung Galaxy Z Fold 3. It also weighs just a smidge heavier than the Z Fold 3 at 275 grams while the Z Fold 3 weighs 271 grams. It will certainly go head to head with Samsung's offering with the same Snapdragon chipset and equally capable cameras. Another advantage it has over the Galaxy Z Fold 3 is price. Coming in at around £400 cheaper, it will definitely win a lot of hearts if not the pocket.