Protect your iPhone with some of the best iPhone cases in available from trustworthy and dependable brand. We take a look at the bare essential, the iPhone case from ultra rugged to slim and lightweight.
When you have a smartphone as beautify as the iPhone you would want to protect it and depending on how far you wish to go with protecting your phone, you can get ruggedised case or slim and see through clear case or special cases with LED light built-in.
When in comes to choosing the right case for your iPhone, it's easy to get carried away with the list of cut price cases out there that may not necessary offer the protection you need. We look at only serious cases, not those plastic cases with colourful prints but cases that are fully tested and put together with design, quality, durability and dependability in mind.
It may cost a bit more but given the investment, the amount you have already paid for your iPhone, and knowing that these cases will protect your phone from knocks and bumps and to some extend drops, there is really no comparison.
Top 10 iPhone 7 Cases from Trustworthy & Dependable Brands
iPhone 7 and 7 Plus as well as iPhone 6 and 6 Plus cases as seen in Apple Store from renowned brands like Otterbox, Tech 21 and Griffin. Some cases offer front and back complete protection with polycarbonate shell and clear snap on screen protector, effectively sealing the iPhone in. For those who like to show off their iPhones, understandably, for some, this is one of the reasons for getting one, then go for a clear case.
Otterbox Strada Series –

FOLIO CASE

OtterBox Symmetry Series –

SLIM, CLEAR

Tech 21 EvoElite Case for iPhone –

SLIM, CLEAR

Tech 21 Impact Clear Case for iPhone –

SLIM, CLEAR

Otterbox Defender Series –

RUGGED, COMPLETE

Griffin Survivor All-Terrain–

RUGGED, COMPLETE

Tech 21 Evo Mesh Case for iPhone –

SLIM, BALANCED

Griffin Survivor Journey Clear Protective Case – 

SLIM, CLEAR

Griffin Summit Case –

RUGGED, COMPLETE

LuMee Du LED Lighting Case for iPhone –

LED LIGHT
Here's a closer look at our line-up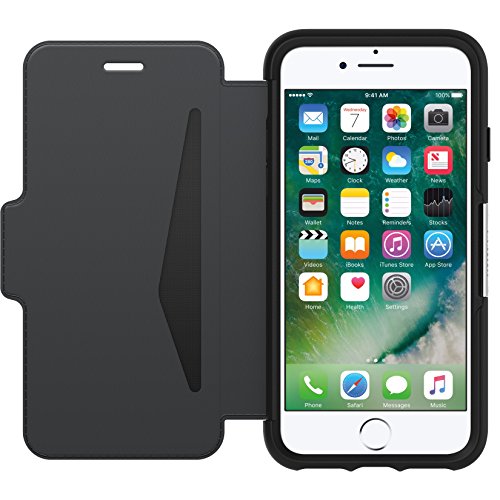 Protection Level: 4 of 5
Thickness:  10mm (15.5 x 7.3 x 1 cm)
Features: Minimalist leather folio case crafted to deliver maximum protection from drop, abrasion and touchscreen protection in a slim profile design. There is a vertical slot card holder inside the book-style folio for card or cash. The cover closes securely around the smartphone.
---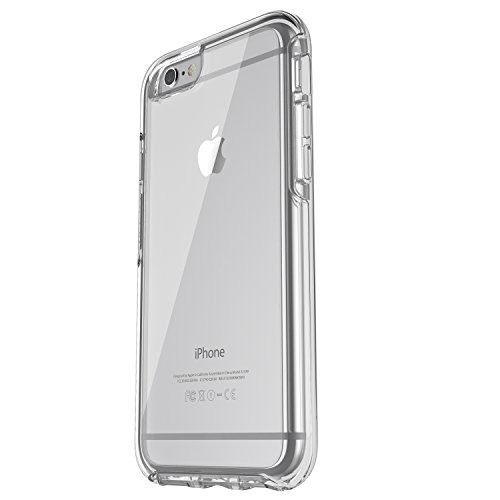 Protection Level: 4 of 5
Thickness: 12mm (14.5 x 7.5 x 1.2 cm ; 32 g)
Features: The symmetry series diverts drops and impacts from your phone's beautiful display and preserves full touchscreen functionality leaving the entire face of your luxurious screen unobstructed in a slim and fashion-forward case. Other designs and colours available.
---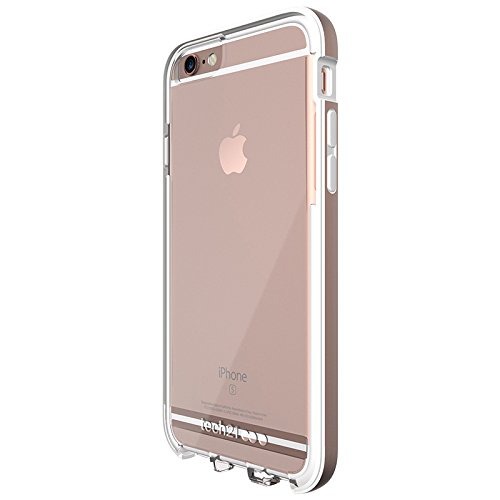 Protection Level: 4 of 5
Thickness: 10mm (14.5 x 7.3 x 1 cm) up to 30% thinner and 60% lighter than most cases offering similar protection.
Features: advanced impact protection material that enables the elegantly thin Evo Elite to offer protection from drops of 2m/ 6.6ft.

Ultra-lightweight and super-slim, Evo Elite gives comfortable and precise access to all ports and function buttons. 

Available in various colours.
---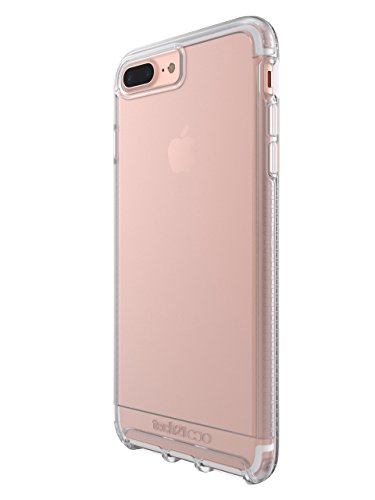 Protection Level: 4 of 5
Thickness: 9mm (14.2 x 7.2 x 0.9 cm ; 18 g)
Features: Impact Clear uses BulletShield, a totally transparent, ultra efficient impact absorbing material. Scratch and smudge resistant with a matt finish. Comfortable and precise access to all ports and function buttons. Other colours and designs available.
---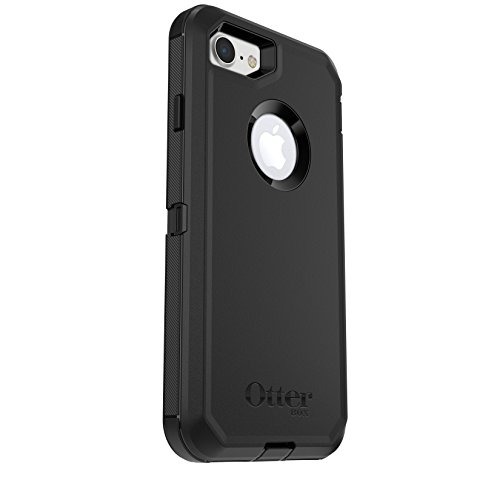 Protection Level: 5 of 5
Thickness: 34mm (15.7 x 8.6 x 3.4 cm ; 132 g)
Features: 

Robust, 3-layer protection withstands drops, bumps and shocks. 

Built-in screen protector prevents scratches. 

Port covers keep out dust and debris. 

Belt-clip holster included that doubles as a kickstand for hand-free media viewing
---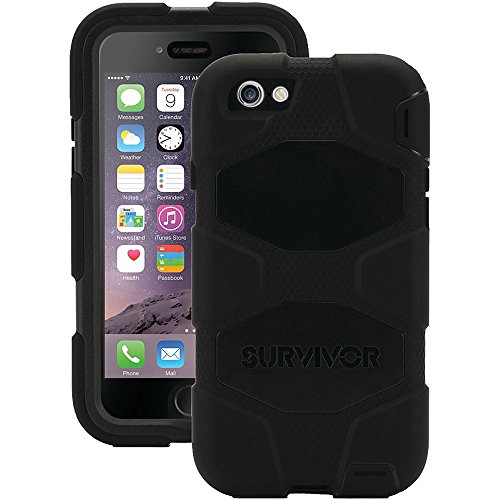 Protection Level: 5 of 5
Thickness: 10mm (16 x 8 x 1 cm ; 9 g)
Features: Build your own ultra-protective rugged Survivor. Designed from the inside out to meet or exceed the standards published in US Department of Defense MIL-STD-810G, Survivor All-Terrain protects your iPhone 7 from extreme conditions, including 6.6' (2 m) drops, dust, sand, rain, impacts, vibration, and a host of other environmental factors. Built-in screen protector snaps on to seal touchscreen. Volume and power button are sealed. Hinged plugs seal lightning port and hold switch. Rotating locking clip for waist belt, backpack strap or as a stand for watching video or making calls on Face Time.
ALSO: in the Survivor Series, there is Survivor Extreme, Survivor Adventur and Survivor Strong.
---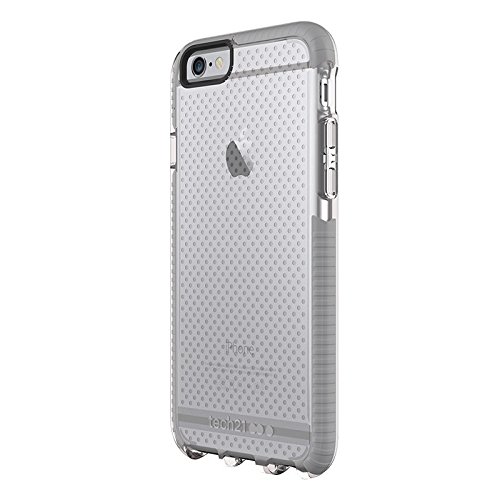 Protection Level: 4 of 5
Thickness: 10.46mm (164.34mm H x 86.23mm W x 10.46mm D, 43 grams)
Features: 

Made up of flexShock hybrid material, protect your iphone from abrasion. 

Full access to all ports and function buttons. 

Dotted design for sleek and minimalistic look, touch smoothly. 

Super-lightweight and ultra-thin structure. Available in White, Black or combination of colours.
---
Protection Level: 4 of 5
Thickness: TBC
Features: Thinnest Survivors ever, Clear serves up Mil-Std. 810G protection from 4 foot (1.2-meter) drops on concrete. High-clarity polycarbonate to let your iPhone shine through without compromising its safety from impacts. Made from hard plastic with a scratch resistance rating of 6H. Impact-absorbing edging uses our special formulation of anti-yellowing rubber to protect the controls and edges of your iPhone. Available in various shades in see through case.
---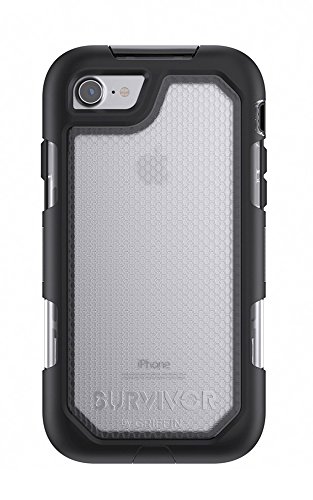 Protection Level: 5 of 5
Thickness: 13mm (15.1 x 8.1 x 1.3 cm ; 50 g)
Features: Designed to withstand drop from maximum of 10 ft (3M). Sealed against sand, dust, rain and splashes with slide on screen shield. 

Designed and tested to exceed US MIL-STD-810G with shatter resistant multi-layer construction. It also comes with rotating belt clip that doubles as video stand for easy carrying and viewing. Available in semi-transparent or black.
---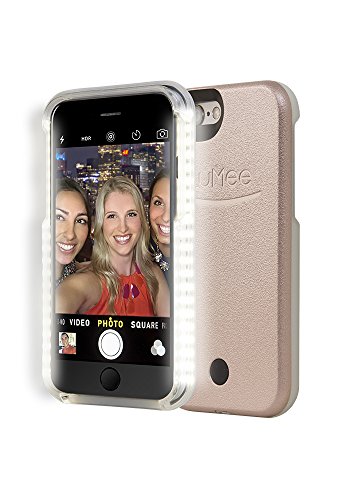 Protection Level: 4 of 5
Thickness: 14.3mm (Length 5″  Width 2 11/16″ Depth 9/16″)
Features: Illuminated cell phone case with dimmer switch to control light output and rechargeable battery that is independent of the phone. The case is touch, made from impact resistant plastic and offers a snug fit for the phone. Great for taking photos in the dark, at night or simply as a search light with battery lasting up to 36 hours. LuMee lighting case is designed by photographers.
ALSO: LuMee Two with brighter lighting and LuMee Duo with front and back lighting.- Output 2000 Lux (front) and 2600 Lux (back)
---
iPhone 7 Screen Protection
And if you are a purist and prefer to use your iPhone without a case getting in the way, then perhaps you may wish to consider one of these screen protectors. You may need steady clean hands or seek professional help putting them on but it will be worth it when you consider the expense of replacing a cracked screen.