Inching closer and closer to flagships from the likes of Apple and Samsung, Huawei's flagships are no less impressive. The flagship duo, Huawei P10 and P10 Plus with 5.1-inch and 5.5-inch display respectively
takes Huawei aspiration to greatness a step closer.
This article was first published on our sister site Colour My Living
Following in the Foot Steps of Some of the Best
On first look, the Huawei P10 and P10 Plus looks and feels like the iPhone 7. Premium build quality and exquisite design earns the phone top marks in the look and feel department. This is set to change Huawei's position in the market from budget to mid-range handset maker to premium and high-end segment with hyper diamond-cut finish. The Huawei P10 and P10 Plus spot clean design, built around an ultra-slim 7mm, lightweight body enhanced by smooth rounded curves.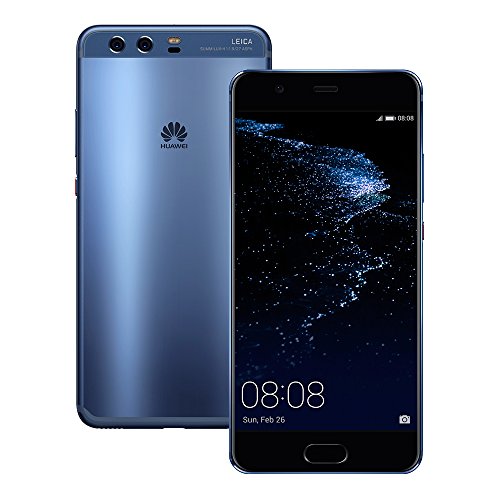 Looking a lot like the iPhone 7, there is even matt black colour option but Huawei goes one step further, partnering with PANTONE to offer multiple colour options in different finishes, either high gloss or sandblast. Colours include:

Arctic White
Prestige Gold
Greenery
Dazzling Blue
Graphite Black
Dazzling Gold
Rose Gold
Moonlight Silver
You do get little improvements that goes a long way such as the flushed dual cameras and the streamlined concave power button that prevents accidental depression, and keeps HUAWEI P10 and P10 Plus looking sharp.
Displays are Everything
While the P10 may be small by today's standard, the 5.1-inch Full HD (1920 x 1080 pixels) smartphone has plenty going for it including a dual camera setup, fast processor, 4GB of memory, 64GB of storage, front fingerprint scanner and USB Type-C.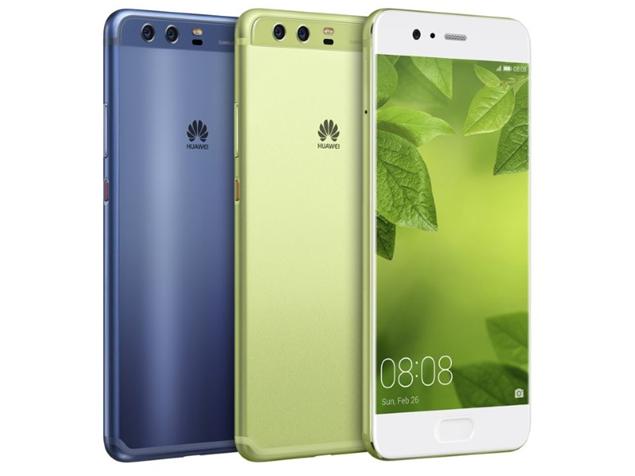 Huawei P10 Plus on the other hand is powered by the same octa-core processor but has more memory at 6GB and bigger storage options at 64GB, 128GB or 256GB and bigger 5.5-inch display with 2K resolution (2560 x 1440 pixels) at 540 PPI.

You don't have to get the Plus edition to enjoy dual camera. The dual camera setup is available on both P10 and P10 Plus.
Huawei Focus on Camera
In partnership with Leica, the pair of rear facing cameras includes a 12MP RGB colour sensor and a 20MP monochrome sensor. With clever software manipulation, photos taken with the combination of both sensors offer amazing depth and clarity. You can also use the monochrome sensor on its own for amazing black and white photos. However, the best part is even at a slender 6.98mm thin, the cameras are fully flush, so no bumps and worrying about scratching the cameras.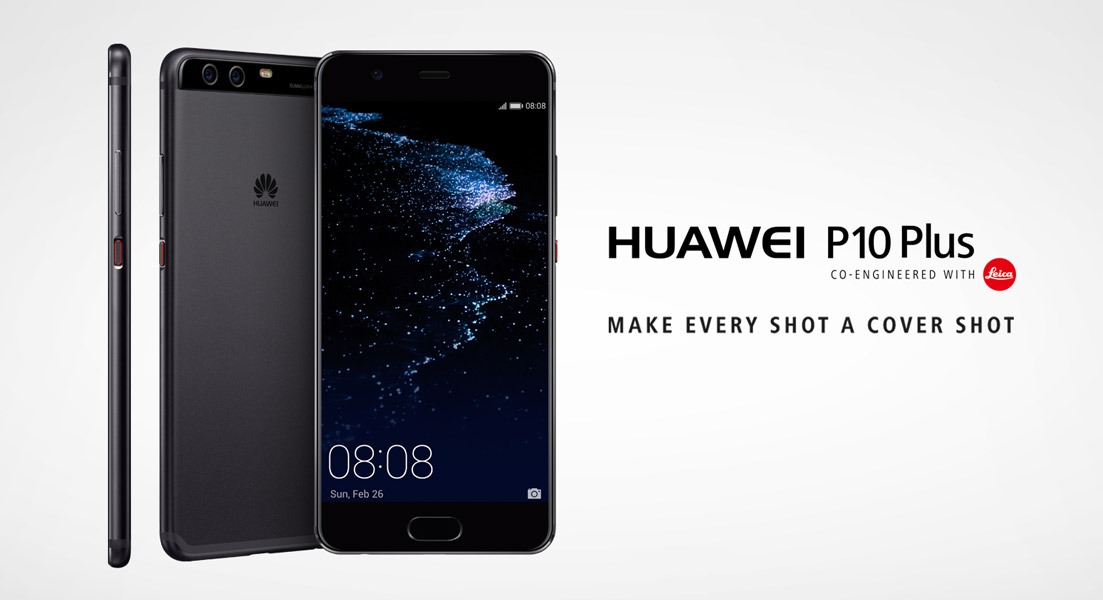 The dual SUMMILUX-H lenses has a larger aperture at f/1.8 and capable of 4K shooting, optical image stabilisation and superior low-light photo capture. The second generation dual camera setup, the Leica Dual Camera 2.0 Pro Edition has precise 3D facial detection, dynamic illumination and natural portrait enhancements for a stunning and artistic portrait shots. The same technology is also extended to the front facing 8MP camera with AF, F1.9. It captures twice the amount of light than before. The bigger P10 Plus automatically switches to wide-angle shots when detecting more people in the frame so you can go from selfie to groufies. The cameras also work together to offer hybrid zooming up to 2 times and is capable of 4K video recording.
OIS (Optical Image Stablization), Dual-tone Flash, PDAF + CAF + Laser + Depth Auto Focus, 2x Hybrid Zoom and 4K Video Recording brings it on par with major flagship smartphones.
Backed by their Own Power House
The Kirin 960 processor from HiSilicon, now Huawei's SoC manufacturing arm is an octa-core processor with 4 x Cortex A73 2.4 GHz and 4 x Cortex A53 1.8 GHz. The CPU offers plenty of grunt and together with spacious 4GB or 6GB internal memory and plenty of storage to boot (starting from 64GB), it will power through just about any app and games you can think to load. The new EMUI interface short for Emotion UI, a custom Android skin feels snappy and smooth.
HUAWEI Kirin 960 CPU, Octa-core
4 GB RAM + 64 GB ROM, 4 GB RAM + 128 GB ROM on the P10
4 GB RAM +64 GB ROM (L09) or 6 GB RAM + 128 GB ROM (L29) on the P10 Plus
Again, Sticking with What Works
While other manufacturers opted to move the fingerprint sensor to the back or remove it completely, Huawei keeps it in front  beneath the glass screen albeit a narrowed pill shape. This makes navigating more easy, provides more screen space and increases touch speed. If it ain't broken, don't try to fix it as the old adage goes so keep it where its convenient and improve on it, making it minimalistic and clean.