Beating the Samsung Galaxy S10 to the punch-hole cut out display the Honor View 20, but is the smartphone priced to compete with flagship beater OnePlus 6T any good? We find out.
Honor's flagship smartphone, the Honor View 20 beat Samsung Galaxy S10 to the 'O' notch display. The phone is Honor's first with the All View minimal notch display. Previously, their best attempt at reducing the notch for a full view display is seen on the Honor 10 Lite, a budget entry with a dewdrop notch.
The first smartphone in the market to feature the punch-hole cut out on the top left corner of the display. Samsung has theirs on the top right corner. It is less intrusive than the conventional notch, a trend made popular by Apple on the iPhone X. The Honor View 20, a budget alternative has so much going for it that it almost stand shoulder to shoulder with other flagships from big names like Samsung and LG. Truly an impressive phone.
The Honor View 20 however is Honor's top of the line offering. Still, it is priced no where near Huawei, Samsung or dare I say Apple's flagships. In fact, it is even cheaper compared to OnePlus 6T, which has always been sold as a flagship to undercut other flagships. At less than half the price of iPhone XS or iPhone XS Max, you will have plenty of money left to go on that holiday you have always dreamt of.
And, while you are there, spoiler alert, you can always rely on the Honor View 20 to take amazing night shots, selfies and photos.
Honor View 20: The Good Bits
Here is what we love about the Honor View 20. To start, it has the new punch-hole display. This is going to be the thing to have for 2019. Those giant notch trend that Apple started is so last year. Consumers are still dubious about slider or pop-up camera designs. Newer smartphones will feature the pin-hole or punch-hole cut out on their full view displays. To be spotted with one will definitely be a head turner.
Display
The Honor View 20 is priced to compete with OnePlus 6T. It being a sort of flagship for Honor meant it gets a big 6.4-inch All-View display minus the 4.5mm diameter circle for the 'O' punch-hole. However, the display is an LCD panel instead of OLED but still, it has a respectable Full HD+ resolution of 2310 x 1080 pixels with 398PPI. With the punch hole cut-out it is able to achieve 85.7% screen-to-body ratio. It's not the sharpest screen but at that high a resolution, the human eye won't be able to tell the difference. The display colour can be customised by choosing one of the preset colour modes for more natural tones or jump-out vibrant colours.
Processor, Memory and Storage
The powerful Kirin 980 7nm processor is paired with a spacious 6GB or 8GB RAM memory. For storage, it starts with 128GB with the next size up being 256GB. Here is the company's flagship processor also used by its parent company, Huawei on the Huawei Mate 20 Pro flagship. It's a super quick chipset that makes everything butter smooth and quick. GPU Turbo 2.0 offers full frame gaming experience for serious mobile gamers depending on game support.
Camera
However, it is what sits behind the pin hole notch and the rear camera that Honor wants you to get excited about. The front facing camera housed in the punch hole display is a 25MP camera. For the main shooter however, you get a whooping 48MP sensor dual rear camera using Sony IMX586 sensor. One of Sony's new sensor, you get not one but two of them giving you top notch photo performance. This makes the Honor View 20 the phone with the biggest optical sensor with the ability to capture serious amount of details, what Honor calls the Unseen World.
Camera Specs: 48MP + 3D Camera, 48MP AI Ultra Clarity, 3D Motion-Controlled Gaming, Real-time recognition of 1500+ scenarios in over 60 categories, F/1.8 wide aperture, 1/2 inch large CMOS size, 960fps Super Slow-Motion, 25MP front camera, Hardware-based HDR, Portrait Lighting, HONOR AIS Super Night Shot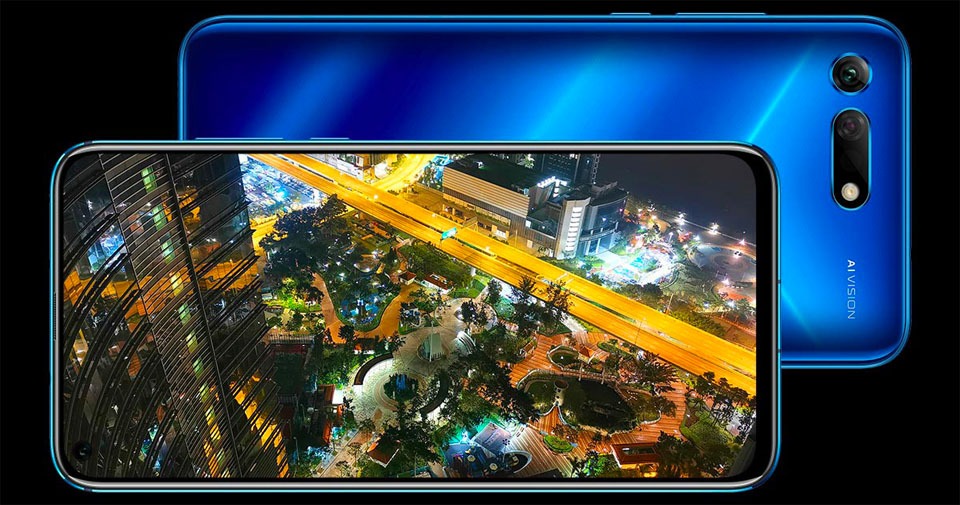 Low Light Performance
The result, incredible low light performance. Combined with clever AI, the intelligent scene recognition will ensure that the perfect shot is achieved whenever, wherever. There is also a 48MP AI Ultra Clarity shooting mode that uses the Kirin 980 processor's machine learning capabilities to combine multiple 48MP frames for the best output. This is intelligent image optimisation and artificial image stabilisation. For night shots, it uses 4-in-1 super pixels to increase image details captured in low light. The night mode does however take a few seconds to capture an image as it works through large amount of data, but the result is brilliant.
Battery
The big screen smartphone with its relatively big body is matched with a huge 4000mAh capacity battery. The battery last for a day and a half even on heavy use. The reflective surface makes for darker edges and reflect light. After a full day of actively engaging the phone, there is still around 40% juice left before you call it a night. When it is completely out, a quick charge with the 4.5V 5A Honor SuperCharge adapter will bring it back up to 50% in 30 minutes.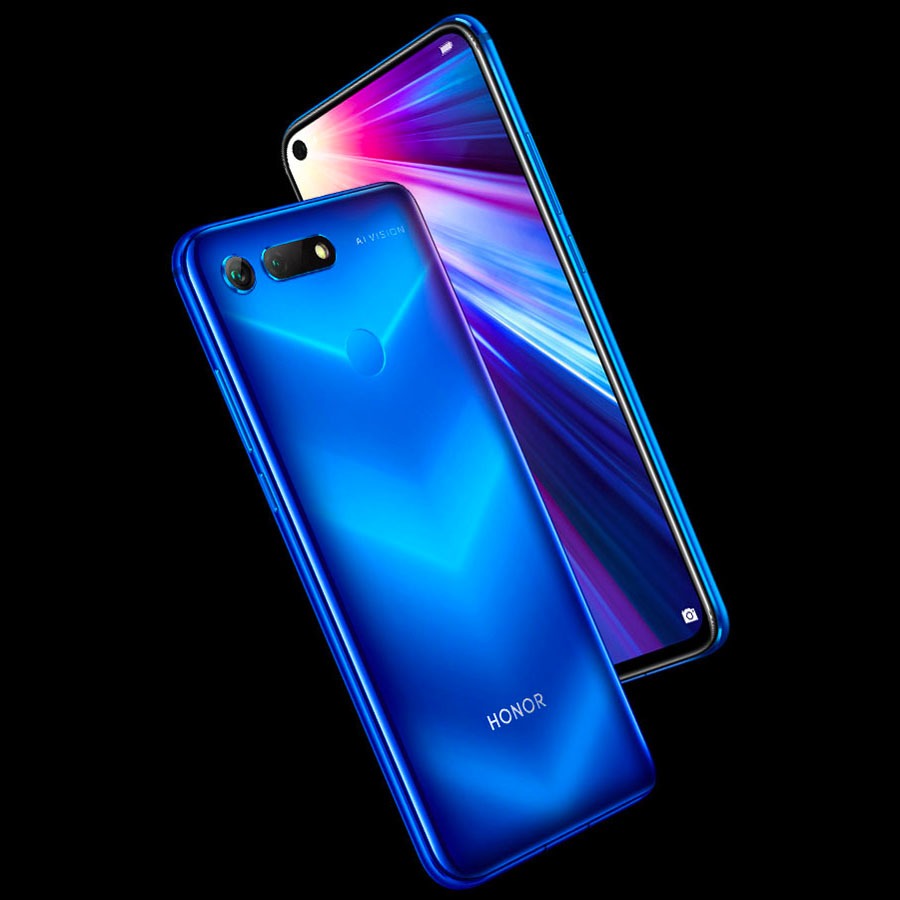 Backplate
The backplate is covered in nano cut reflective surface with V-shape motif. The arrow like feature creates a special highlight, bending light from all angles to make a bold design statement.
Interface
Honor's EMUI interface has a new name. It is now known as the Magic UI. The new UI promises better performance, fewer tinkering with stock Android and actually useful settings. The phone's interface feels fast and smooth with quick app switching and loading. The magic UI has a concise interface and is enhanced with deep learning using the AI engine.
Elsewhere
Other exciting features include the AI Calorie Counting camera powered by Azumio. Simply whip up your camera and point at your meal to identify the food and measure its calories by volume using TOF 3D camera. There is also an AI Video Editor with Director's Cut function. It identify faces and create separate video highlights for individuals. These are features that are also available on Huawei's flagship devices.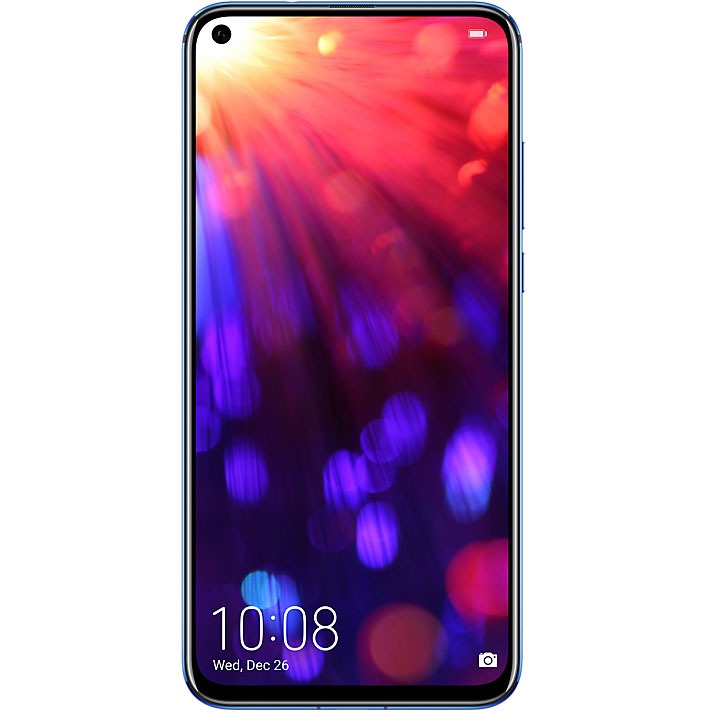 Specifications at a glance
HiSilicon Kirin 980 (7nm) chipset
6GB or 8GB RAM memory and 128GB or 256GB storage
6.4-inch IPS LCD Full HD+ display 1080 x 2310 pixels 398 PPI density
25MP front facing selfie camera, 48MP dual rear facing main camera