The entire development history of AMD Zen CPUs on the venerable AM4 platform has been one of the biggest comeback stories within the tech industry. While overall adoption of Intel CPUs is still the overwhelming majority, enthusiasts have effectively switched over to AMD, with demand for Ryzen processors growing more than ever in 2022.
As such, there is a good level of anticipation for Ryzen's next big platform update. AM5, and the initial launch of Ryzen 7000 CPUs, are intended to be another technological milestone. One that might even overshadow Intel 13th Gen Raptor Lake in certain aspects.
Ryzen 7000 "Raphael" Architecture Interesting Points Overview
AM5 is going LGA, substantial IHS upgrade
The very first 5nm processor for full desktop systems
Data bandwidth and connectivity improvements via new tech
Higher boost clocks with confident sustainability
But still as power-efficient as Zen 3
Significantly improved L2 Cache
AI Acceleration features
AMD sandbagging to mask Zen 4's full potential?
Most likely launching before Intel 13th Gen Raptor Lake
1. AM5 is going LGA, substantial IHS upgrade
Yes, my friends, gone soon are the days of showing the classic Ryzen processors stuck on cooler heatsinks meme. This also means that the risk of damaging the processor itself due to bending or breaking the pins is going to be a thing of the past.
Now, this isn't the first time Ryzen has gone LGA, of course. We already have HEDT products for that since the first generation Threadripper CPUs. But this will be the first time LGA is going to be implemented on consumer-level Ryzen.
The remaining concern now, of course, would be the motherboards. With LGA, the risk of bending and breaking pins is now on the motherboard. We've probably heard enough horror stories from Intel over the last decade with its risks. But as far as maintaining the integrity of the CPU itself goes (which is arguably the more expensive component tier-wise), we believe that this is finally a step in the right direction by AMD.
Following the switch to LGA, Ryzen 7000 processors will also introduce a brand new integrated heat spreader (IHS) design, which plasters itself all over the entire component. It is reported that the contact interface between the chip itself would be spread more effectively, amping up Ryzen's already winning advantage in heat management.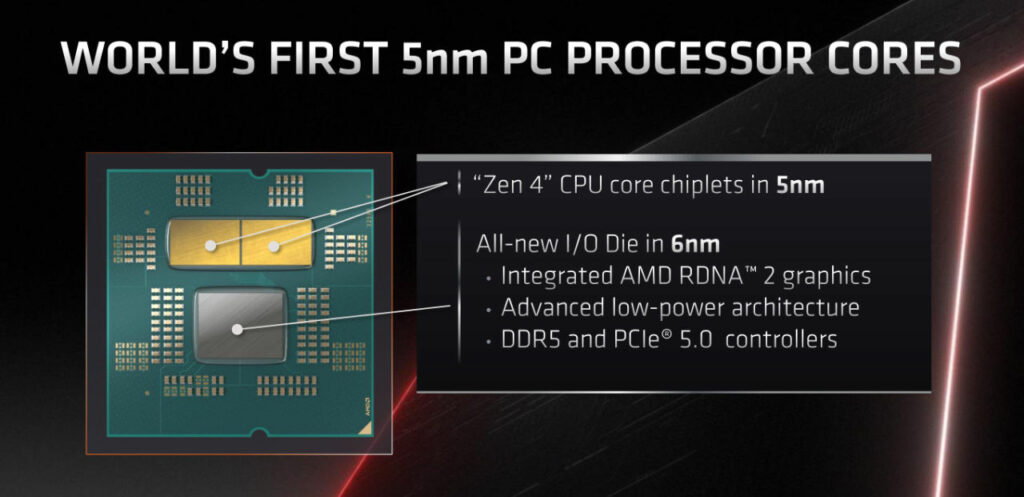 2. The very first 5nm processor for full desktop systems
What more can we add to this straightforward point? Process nodes are not the be-all and end-all of efficiency and technological progress. But, it is a good indicator of the potential level of improvements brought upon by more transistors and a relative estimate of how better the performance-per-watt or performance-per-generated-heat would eventually become.
As a huge bonus, adopting a new process node early also means getting dibs with a silicon manufacturer's fabrication priorities. In this case, AMD will be among the very first companies to let TSMC use its fresh new 5nm silicon facilities for the very first time.
3. Data bandwidth and connectivity improvements via new tech
Enthusiast PC builders have often strived to get the maximum level of data transfer to the highest number of components that is possible to connect with the system. For example, combining a high-end graphics card, with several other PCIe-based storage devices, along with other internal peripherals,  with a hefty serving of ten or so I/O ports.
Ryzen 7000 CPUs will let users do this again, but this time, with brand spanking new tech. Dedicated PCIe 5.0 x16 slots AND M.2 connectors. More DMI lanes connected directly to the CPU. DDR5 memory potentially unlocking new avenues of performance tweaking. Even the currently superficial USB 4.0 is slated to arrive very soon for Raphael's supported platforms.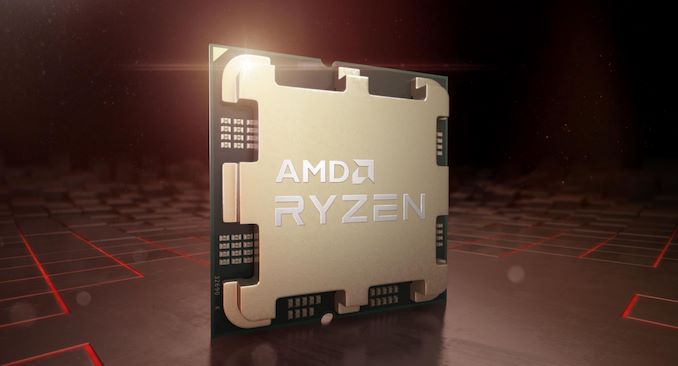 4. Higher boost clocks with confident sustainability
Awhile back, during AMD's official presentation of the Zen 4 platform at Computex 2022, Dr. Lisa Su showed a brief sequence of in-game footage showing the boost clock metrics that was being benchmarked. The CPU was supposedly the flagship Ryzen 9 CPU, that was maxing at an all-core clocks of very slightly more than 5.5 GHz. What's even mind-boggling, is that this was not even supposed to be the maximum performance level of the CPU.
Compare that to the Ryzen 9 5950X, which typically "only" gains an effective PBO value of somewhere between 4.9  and 5.1 Ghz. While not directly comparable due to having different architectures, even the Intel Core i9-12900KS would only reach 5.5 Ghz after wasting a ton of heat and energy. Combine that with the minor engineering and instruction-cycle improvements, and we can see a substantial performance increase overall simple due to higher frequency values.
5. But still as power-efficient as Zen 3
And yes, all of the instruction and number-crunching power is still achieved with the relative efficiency of a typical Zen 3 processor. Let's put that into perspective. The typical power consumption of the mid-range Ryzen 5 5600X consumes far less power than a Core i5 10600K. The figures are 60-70 watts versus 90-100 watts. Even though it is almost two whole tiers ahead when it comes to performance.
Now, imagine that same power draw for a hypothetical Ryzen 5 7000 series CPU, but would have the estimated 30% clock-based performance and 20% better IPC improvements. That would effectively knock out Alder Lake's mid-tier champion, the Core i5 12600K. Which, is supposedly already a far departure from the Rocket Lake K-SKU disaster.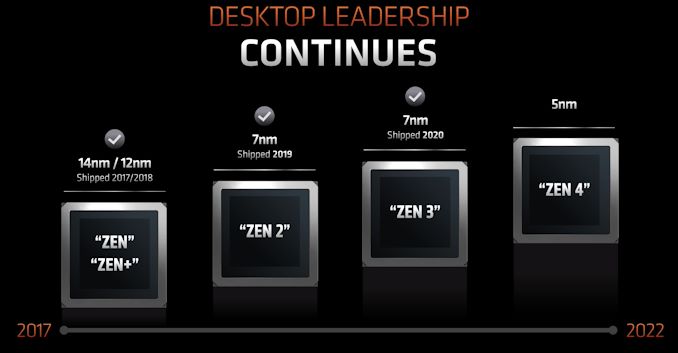 6. Significantly improved L2 Cache
Interestingly, the bigger trend in CPU nowadays seems to be a significant jump in L2 cache capacity over some of the more mainstream processors of a certain architecture. For example, the Core i5 12400 allocates 1.28 MB per core of L2 cache, more than double the previous Core i5 11400 and even the competing Ryzen 5 5600X (both 512K per core).
For Zen 4, a similar configuration is also confirmed. At the very least, the mid-tier or mainstream products will have at least 1MB of L2 Cache per core. This directly correlates to improved processing times by having more instructions per hand to instantly access data.
7. AI Acceleration features
Zen 4 will also be the first AMD platform that is slated to support AI acceleration instructions. Think of optimizing generationally-driven computational tasks, such as neural networks. Of course, much like media encoding, or workload accelerating instructions like AVX, most of the applications for this feature would not be useful to the average user. But it is a sneak peek into the future of computers, when every automated computational task becomes more integrated with AI learning.
8. AMD sandbagging to mask Zen 4's full potential?
On a rather weird note, during the same presentation at Computex 2022, AMD seems to have presented specifications and performance claims that are substantially lower than what was already leaked several months (or even years) prior. The performance gains simply looked too little to what can potentially be achieved.
This has led to people theorizing that Team Red might be sandbagging, in an effort to elude Intel as to what exactly Team Blue would be up against. Of course, Technical Marketing Director Robert Hallock has already made the rounds across the Internet trying to quell the rumors with more tangible claims and "reputation" metrics. But the possibility remains: Ryzen 7000 "Raphael" isn't even in its final form yet!
9. Most likely launching before Intel 13th Gen Raptor Lake
This is probably the most critically interesting point for Ryzen 7000 when it comes to regular tech consumers. With all the glory Intel attempted to retake with the launch of Alder Lake, it seems that the one-two punch combo of Raptor Lake to knock out AMD is not really coming early enough.
In fact, leaks suggest that only the highest top K-SKU Raptor Lake CPUs will launch in October of this year. This gives AMD all the time it needs to do a widescale launch of its entire lineup within the next few months. And if it does, not even the Core i5 13400 will be that interesting anymore to people who might have jumped already to the post-release Ryzen 5 7600X…