As 2018 is quickly approaching and all major launches have come and gone, we take a quick look at the 10 best smartphones to be seen with in the new year.
Top 10 Best Smartphones for 2018
The most anticipated 10th anniversary iPhone from Apple is now out. With countless reviews now available online, it's easily the most sought after smartphone this holiday season. Personally, we can confirm that the built quality is excellent, the stainless steel frame adds a excellent touch and is a tribute to the original iPhone. Losing the home button and Touch ID may be an inconvenience for some but swiping from the bottom for home and looking at the front facing camera for FaceID and the TrueDepth camera to identify you and log in is what we have to get use to. It is also the first phone to use OLED display, something the competitions especially Samsung have been using for a long time. Tests have also revealed that the dual 12MP rear main cameras both with optical stabilisation, one wide angle, one telephoto offer amazing stills and capable of capturing 4K video with advanced video stabilisation. The front facing TrueDepth camera takes selfies with different portrait modes and post shooting manipulation for results only achievable with DSLR. The ugly notch is just something every iPhone X users will have to live with and get used to.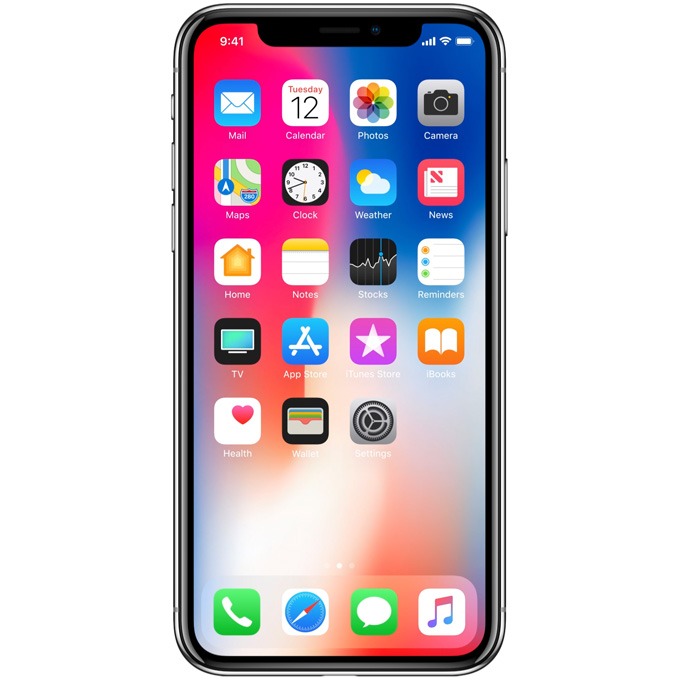 The successor to the literary explosive Note 7 has gone through a battery of tests before launch and is now one of the biggest and most advanced smartphone from Samsung to date. It performs admirably and packs plenty of features especially with the signature S Pen. Most buyers are going to pitch the iPhone X to the Note 8 given its advanced features on both. The Note 8 has the Infinity Display like the Galaxy S8 Plus but 0.1-inch bigger at 6.3-inch and uses Samsung's own Quad-HD+ Super AMOLED display. It's worth noting that the favourite Super AMOLED display has been around since the first generation Samsung Galaxy S back in 2010. While the display is big, the use of 18.5:9 aspect ratio and 83% screen to body ratio allows the smartphone to sit comfortably in the palm. The only bug bear is the placement of the finger print sensor, which is right up there up next to the dual rear facing cameras. However, you can always use Iris Scanner. Samsung scores top marks for battery life, display, cameras, and performance (with 6GB of RAM). The proven design, stunning premium glass and metal frame, the display and feature rich stylus execution are your reasons to jump onboard.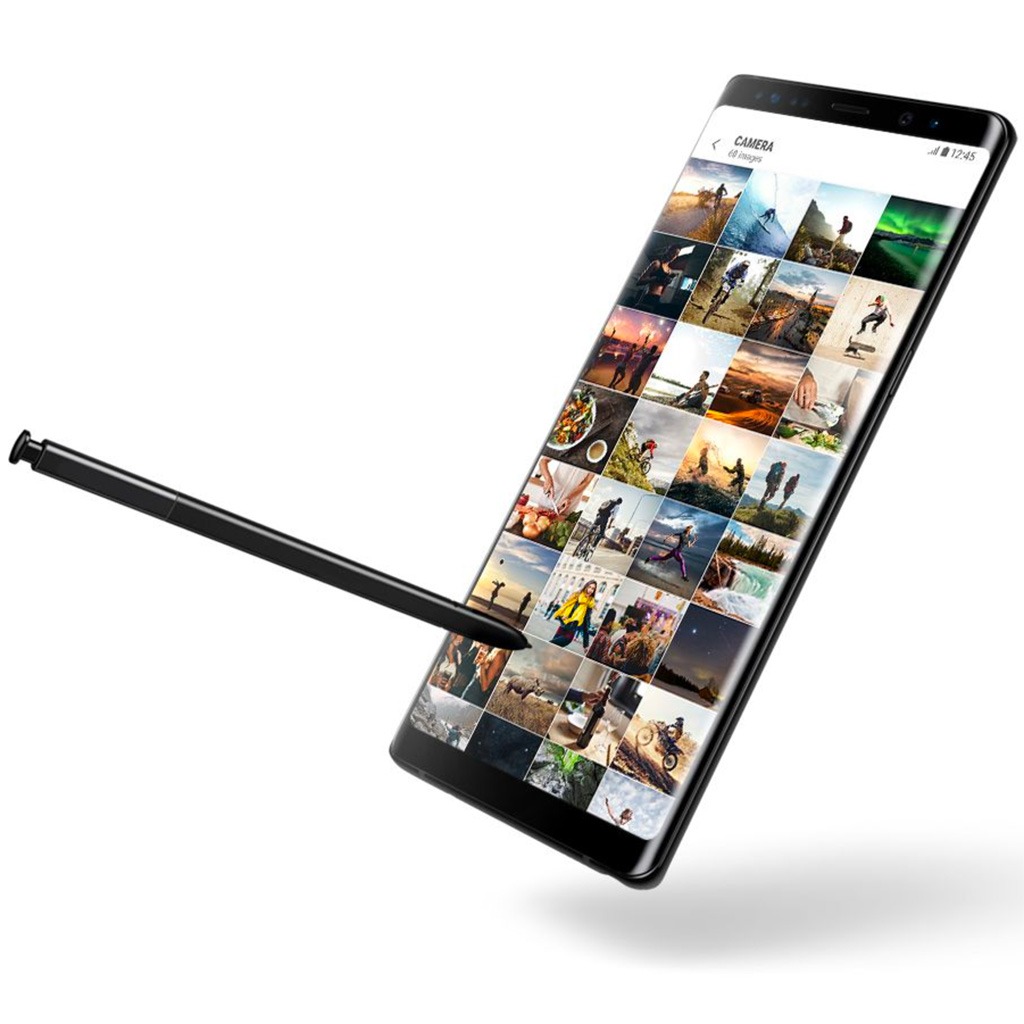 Every major manufacturers now offer two instead of one flagship smartphone and Google is no exception. We pick the Google Pixel 2 XL over the standard Pixel 2 for its bigger all display design and near zero bezel, more in keeping with the latest trend. The next generation Pixel XL has the world's highest-rated smartphone camera with a score of 98 from DxO mark for mobile. For comparison, the new iPhone X scored 97, Galaxy Note 8 scored 94 and Galaxy S8 scored 88. It has a big 6-inch display using pOLED technology with 1440 x 2880 pixel optimised for virtual reality. LIke Apple, Google has decided to drop the 3.5mm headphone jack on the Pixel 2 and 2XL but comes with water resistant feature and Active Edge or squeeze to summon Google Assistant. Being Google, you also get a true Android experience with no bloatware or skin to speak of, and it is easily the best one out there. Google is capitalising on its own AI and software prowess introducing features such as  Google Lens linking images with searches and photo especially portrait optimisation. Some early adopters have reported issues with the display burn-in but Google is addressing and fixing this. The Pixel 2XL is IP67 certified but does not support wireless charging.
Go big or go home. The Samsung Galaxy S8+ is the bigger alternative to the already big 5.8-inch standard Galaxy S8. If you like big display and not too bothered about stylus input, the S8+ is the next best thing after Note8. Nothing but the amazing Super AMOLED clarity, contrast and detail with the same resolution as its smaller sibling, the S8+ pushes 1440 x 2960 pixels on its 6.2-inch Infinity Display with 529ppi pixel density. Specification wise, apart from the bigger display and bigger 3500mAh battery (instead of 3000mAh on standard S8 therefore longer usage time per charge), it is virtually identical to the smaller alternative. The phone features only a single rear facing camera but like the Google Pixel 2 XL, it does not stop it from taking great photos. Using Dual Pixel (not to be confused with Dual Camera) 12MP camera, enhanced image processing, facial recognition and smart autofocus, it has received plenty of praises for the incredible image quality it produces. But it is plagued by Samsung's decision to place the finger print sensor in an awkward place like in the case of standard Galaxy S8 and Galaxy Note8. The new Bixby, Samsung's voice activated assistant will also need time to mature but you can start using it to dictate text or use voice search. Failing that, there is always Google Assistant. Here are some useful tips for S8 Owners:
Hold down the 'recent' key and tap the multi window button to open two apps for multi tasking
Customise screen edge feeds to show notifications, news or weather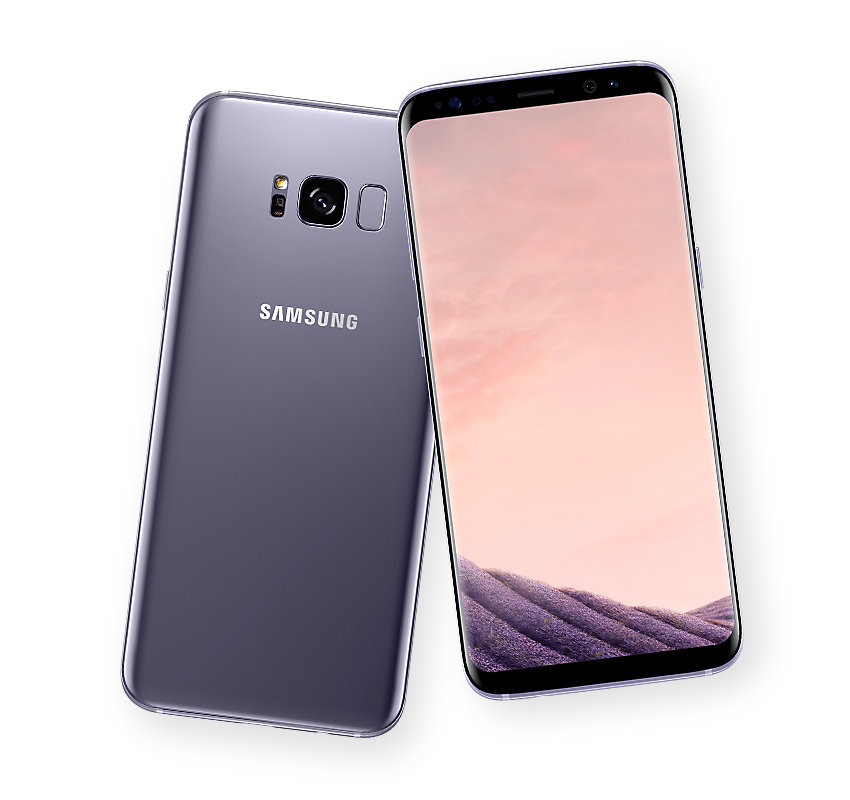 Even with a glass back and support for wireless and faster charging, faster processor and improved cameras, the iPhone 8 Plus's design is essentially the same as the iPhone 7 Plus and iPhone 6s Plus and the the iPhone 6 Plus. Historically, the iPhone 8 Plus would have been the iPhone 7s Plus but given Apple's leap into wireless charging, glass front and back, Retina HD display with True Tone like those on the iPad Pro and improved cameras and possible influence in marketing decisions, they have decided to call it iPhone 8 instead. Powered by the same processor as that found in the iPhone X, the iPhone 8 Plus's A11 Bionic chip is made for Augmented Reality (AR) offering a more responsive experience when running apps using AR. Also, with the use of the advanced chip, you are likely to see the phone around even after a couple more Apple smartphone launches since Apple is leaving the older generation smartphones on the shelf for longer, think iPhone 6s. But, it is not necessarily the future path for Apple, as the iPhone 8 is likely to be the last smartphone from Apple with the old profile and design. The future design direction is more towards iPhone X. The bump in spec for its optics come in the form of image stabilisation with its wide angle lens offering less blur in images and better night shots. It also benefits from larger and faster sensor with new colour filter and better dynamic range with always on HDR mode.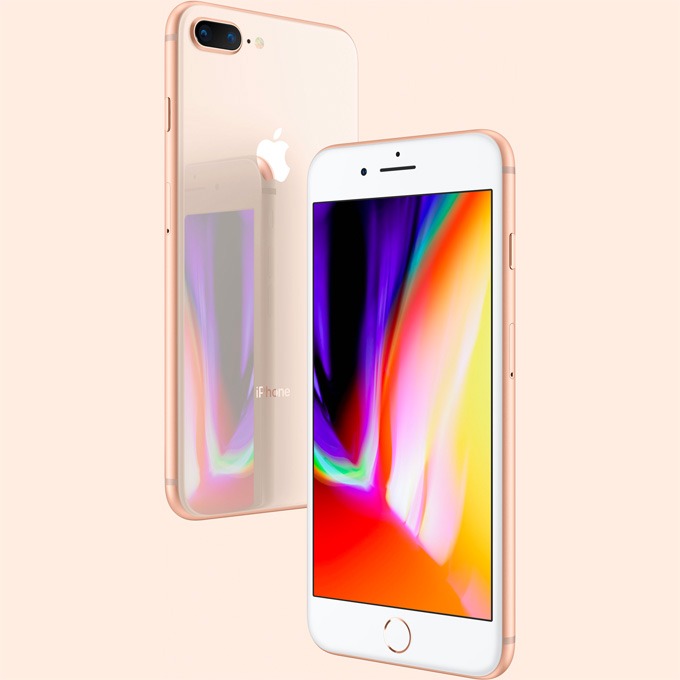 Probably the last of its kind, the iPhone 8 Plus has the same processor as iPhone X, improved dual camera, glass back for wireless charging, better AR support and home button with fingerprint scanner.
All smartphones listed above thus far is water resistant up to IP68 rated making allowing them to resist dust and water up to 1.5m depth for 30 minutes. But, this is not the case for OnePlus 5. It does however gets plenty of browny points in other departments and is one of the more affordable flagship and have received many favourable reviews in the industry. You get a great dual camera setup, blazing performance with plenty of memory, up to 8GB, fast charging with Dash Charge and excellent software execution. Design wise, you get a 2.5D glass front with minimal size bezels and a strong aluminium unibody with its thickest point at only 7.25mm thin. It has been compared numerous times to the iPhone 7 Plus especially the black edition. An mid-life upgrade will be out on the 16th of November so expect to fetch a bargain if you are still in the market for a OnePlus 5.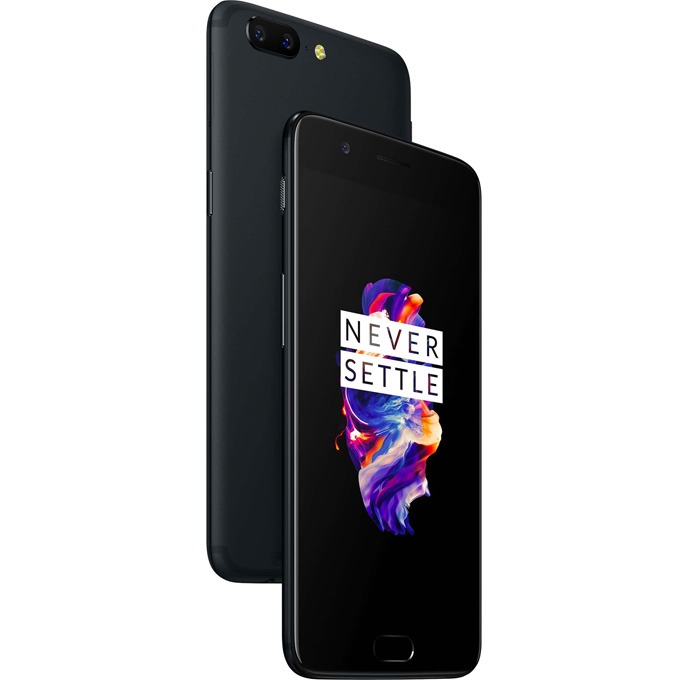 Even before Google's Pixel 2 and Pixel 2 XL with its Active Edge, HTC with its beautiful glass-backed design and metal frame has the Edge Sense. The first to pioneer the squeeze interaction, the smartphone company is now first to bring Amazon's voice service, Alexa to the smartphone with hands-free mode. And, like Google Assistant on Pixel 2 and Pixel 2 XL, you can also use Edge Sense to call up Alexa or Google Assistant. Those who already have the phone can download HTC Alexa app. The squeeze interface also works for a variety of in app functions such as camera, social media apps and voice to text. The phone is water resistant and the camera performance is great. There are hardly any bloatware to speak of and while it does away with the 3.5mm headphone jack is is capable of supporting HiRes Audio streaming, great for Tidal users. An ANC USB-C earbuds is included. It has a big 5.5-inch display, powered by Snapdragon 835 with 4GB of memory and 64GB of storage expanding via microSD.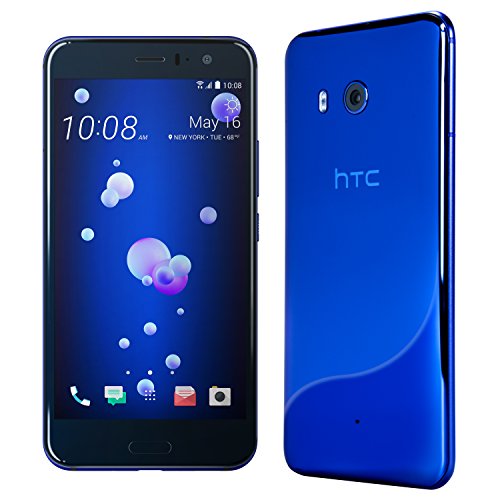 8. LG V30 –

FULL DISPLAY
The bigger, sleeker, more beautiful alternative to LG G6 from the company comes in the form of LG V30. A full display phone, the LG V30 is not only bigger, it has an OLED display, powered by a snappier processor, the Snapdragon 835, has a better dual camera setup, a 16MP and 13MP wide angle pair and Quad DAC for hi-fi audio. The fingerprint scanner that also functions as the power button is situated on the back of the phone, conveniently in the middle so it doesn't matter if you are a lefty or righty. The QuadHD+ OLED Display is 6.0-inch is stunning. The screen is wrapped in a bezel-less body with seamless curves and balanced 2:1 corners to fit better in the hand. The LG V30 is available in Blue or Silver. This is easily the most handsome looking LG flagship yet.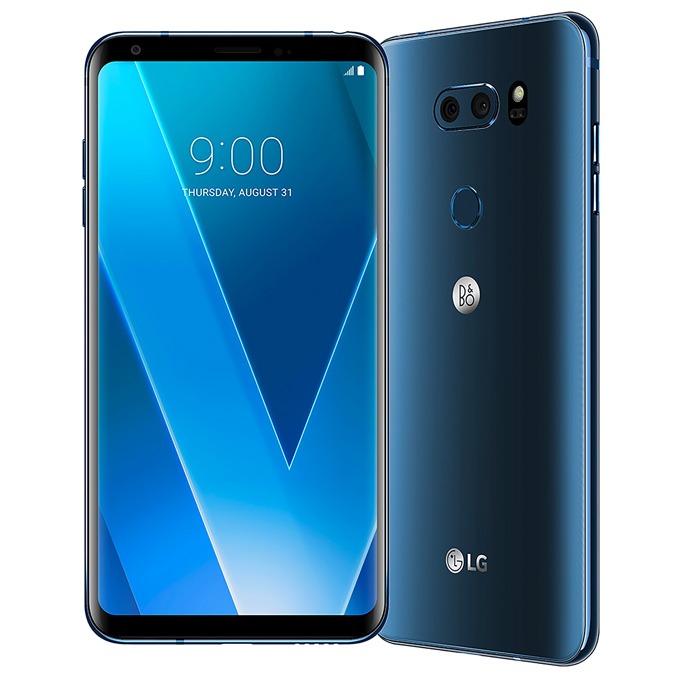 The P10 Plus has a 5.5-inch display packed with 2K resolution. Pixel wise, it pushes 2560 x 1440 pixels leaving it with a high 540 PPI pixel density. That is bigger than the iPhone 8 Plus (401PPI) or the new iPhone X (458PPI). But the best feature of the phone is the pair of rear facing cameras. In partnering with Leica, Huawei included a 12MP RGB colour sensor and a 20MP monochrome sensor. Using clever software manipulation, photos taken with the combination of both sensors offer amazing depth and clarity. You can choose to use the cameras individually such as the monochrome sensor for amazing black and white photos. But the best part of the phone is in its design, even at a slender 6.98mm thin, the cameras are fully flush, so no bumps that may get caught or lens that might get scratched. Powered by the Kirin 960 chipset, it has an octa-core processor with 6GB of memory and bigger storage options at 64GB, 128GB or 256GB. Back to the camera, the Leica Dual Camera 2.0 Pro Edition has precise 3D facial detection, dynamic illumination and natural portrait enhancements for a stunning and artistic portrait shots. The same technology is also extended to the front facing 8MP camera with AF, F1.9. It captures twice the amount of light than before. The cameras also work together to offer hybrid zooming up to 2 times and is capable of 4K video recording.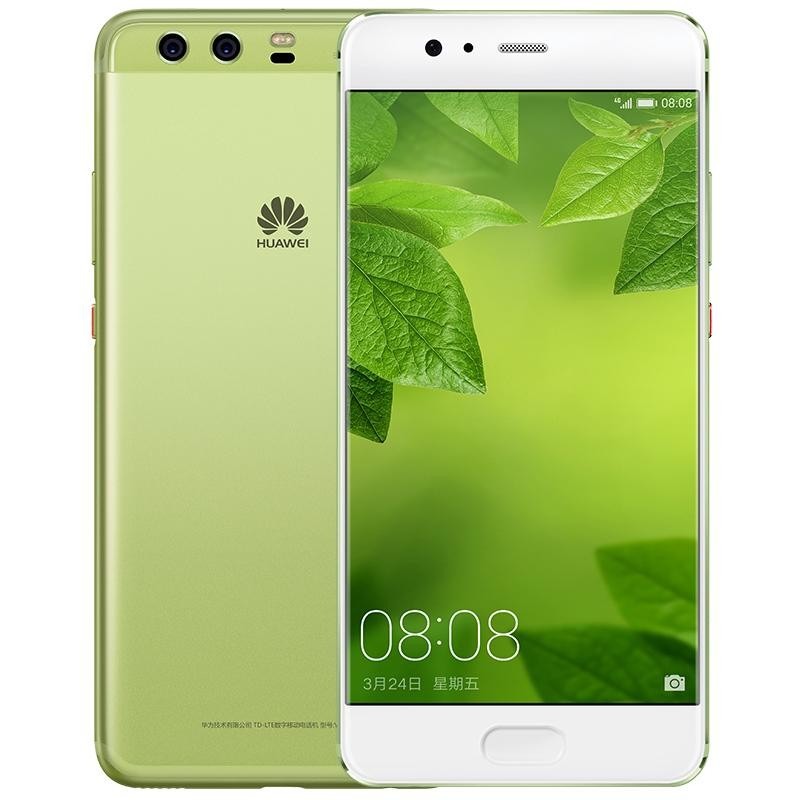 The flagship smartphone from Honor, a Huawei company, got everything right for a surprisingly low price tag. For less than half the price of most of the smartphones on our list above, the Honor 9 is a bargain to be had for those looking for the biggest bang for their bucks. The phone is finished in glass both from and back with photo etching technology for the backplate to reflect light for a liquid metal effect and held together with a sandblasted metal frame. There backplate has also gone through a thermal bending process to give it a 3D curve. It is available in stunning grey, blue or black. But beauty is only skin deep as they say, the true prowess of the phone is in its dual-lens technology with hybrid zoom and low light shooting capability, excellent sound quality with ultra wide 3D sound field technology, fine tuned and equalised. It is powered by Huawei's speedy Kirin 960 chipset and runs Android with improved EMUI custom skin. The 5.15-inch display is Full HD 1920 x 1080 with amazing true to life  colour, saturation and good outdoor performance. What we love about the phone is the front facing fingerprint scanner that also doubles as home button. It can be used to turn on and log in to the phone simultaneously without first powering up the phone. There are also two hidden virtual buttons one on either side of the fingerprint scanner than can be customised.