The latest generation of Nvidia RTX GPUs has started to revolutionise portable gaming. We saw what a top-of-the-line RTX 3080 could do in the Gigabyte Aorus 17G last time out. Today, we take a look at the performance of a mid-ranger of the Ampere family, RTX 3060 on a slim, stylish and portable chassis.
MSI Stealth 15M Gaming Laptop
Here is an in-depth look at the performance of the MSI Stealth 15M which has the internals to be a great device, but does it deliver what is needed? Let's begin.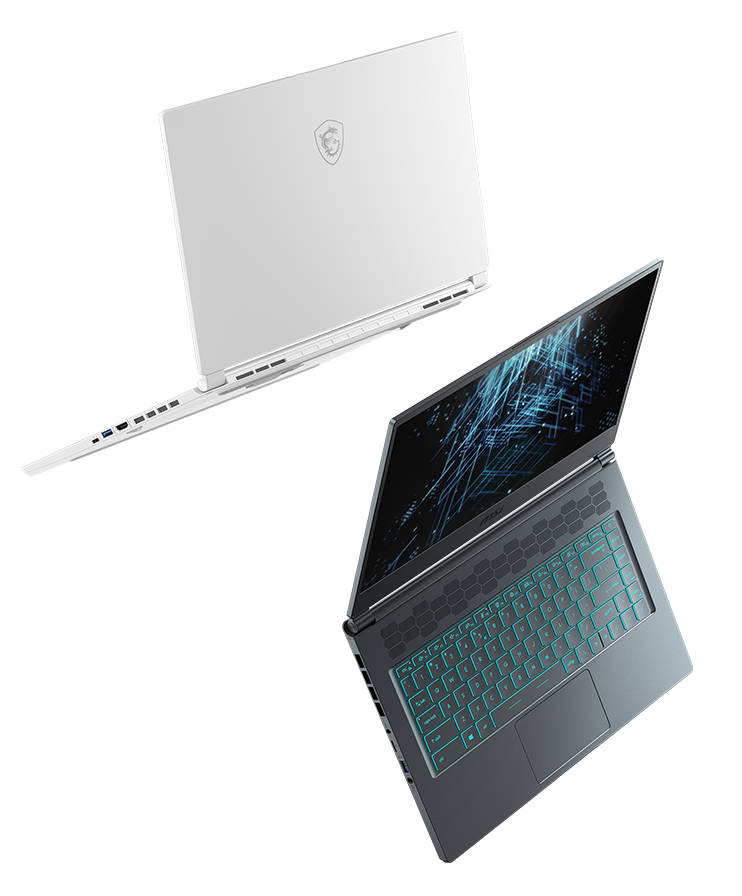 Search MSI Stealth 15M on Amazon
A Design That Screams Stealth
We were left in awe with the design of MSI Stealth 15M that leaves the impression of it being a low-profile laptop. The lid is plain with a simple MSI logo which is visible from specific angles. The laptop is available in two matte colours, Matte White and Matte Black (see colour options above). The look is deceptive and stealthy. Exterior vents especially around the rear might seem like USB ports to your co-workers who would not suspect that your laptop has serious gaming capabilities too.
The keyboard uses single-zone RGB lighting and the laptop houses its cooling fans under the honeycomb vent on top of the keyboard. There is a HD webcam on top of the display that forces the bezels to be thick on the horizontal edges while the side bezels are a tad thinner. The camera though with HD sensors is sufficient for productivity video calls.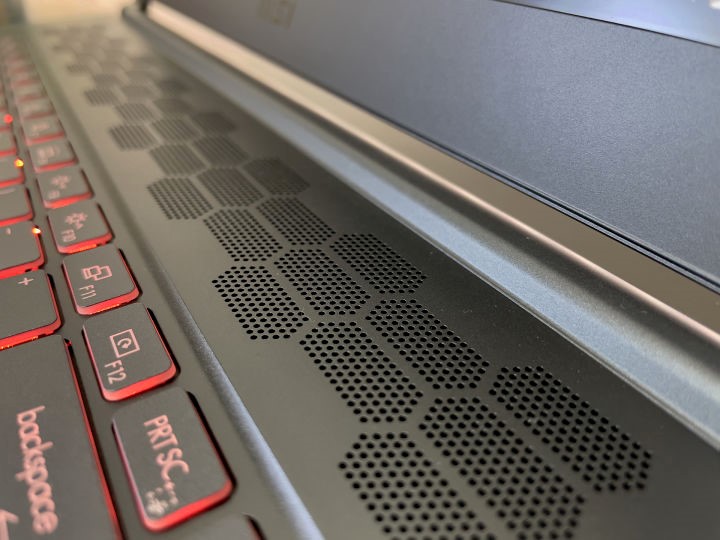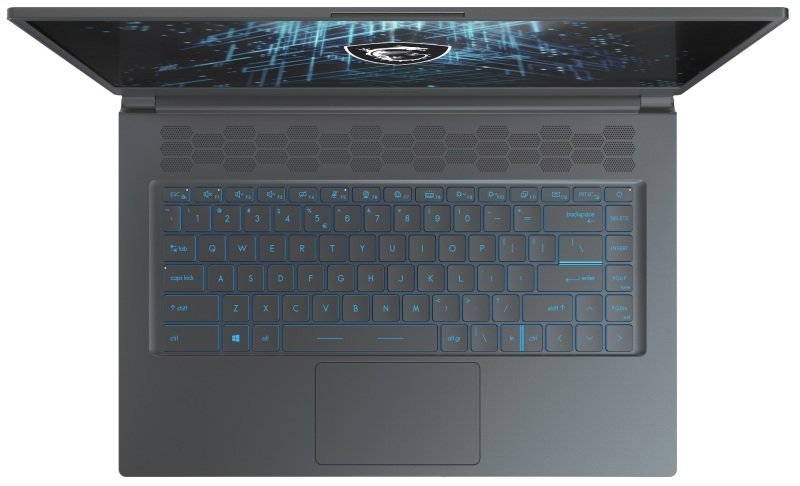 On the left, we find a USB 3.2 Gen 2 Type-A port, a 3.5mm headphone combo port, a micro-SD card reader and the charging port. The right side has an HDMI port, one USB 3.2 Gen 2 Type-A port and two Thunderbolt 4 ports. One of the Thunderbolt ports supports quick charging, the other can be used for Display Port video connections. It is almost impossible to tag this as a gaming laptop as we do not find any inspiring sharp angles or beefy parts to suggest that the latest generation graphics card is housed inside this chassis. See gallery below showing side profiles and ports.
A Display That Dazzles
The display used in the MSI Stealth 15M just quite does the job. It has a 15.6-inch IPS like panel which has an above-average refresh rate of 144Hz. A Full HD 240Hz option is also available. The maximum resolution supported is Full HD 1920 x 1080 pixels. Multiplayer titles are expected to return more than 60 FPS on some AAA titles. The picture quality is good and vibrant. There is however a lack of Anti-Glare coating which becomes apparent when you play games for more than an hour at a stretch.
Deep blacks help in the prominent viewing of shadows whether you are gaming or watching movies. The screen is bright enough but there are far better displays with more brightness available at similar price points. The colours appear washed out when the view angles are changed. Overall, the display isn't that spectacular but does the job at hand with ease.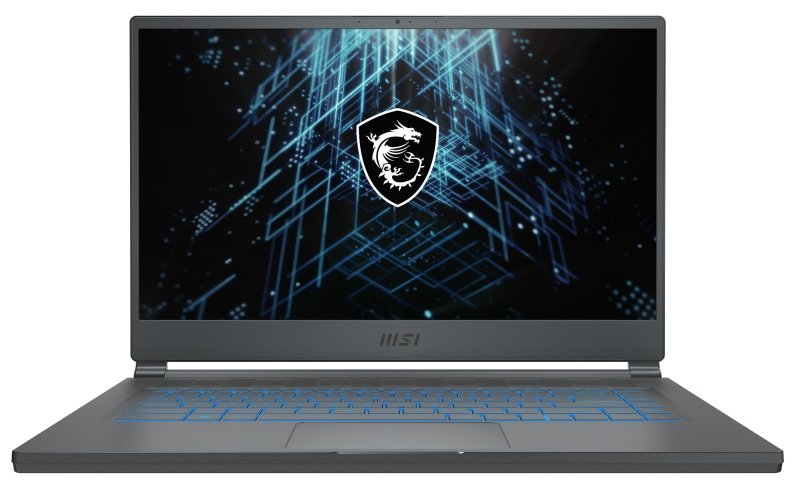 A Performance That Inspires
What the MSI Stealth 15M loses in terms of looks and display, it more than makes up for in performance. It has the latest 11th Generation Intel Processor and a great mid-range graphics card. Improved optimization means that coupled with 32GB of DDR4 RAM operating at 3200Mhz frequency, the Stealth 15M delivers good numbers in the mid-range segment. It ticks the major boxes of being a low profile yet capable gaming laptop. The Core i7-11375H processor is a quad-core, hyper-threading enabled configurable TDP chip that delivers good performance at a low idle TDP of 28 watts. Its Turbo Boost is capable of touching 5GHz on load without breaking a sweat. Take a look at the productivity benchmark using Geekbench 5. The single and multi-core performance is comparable to Asus TUF Dash F15.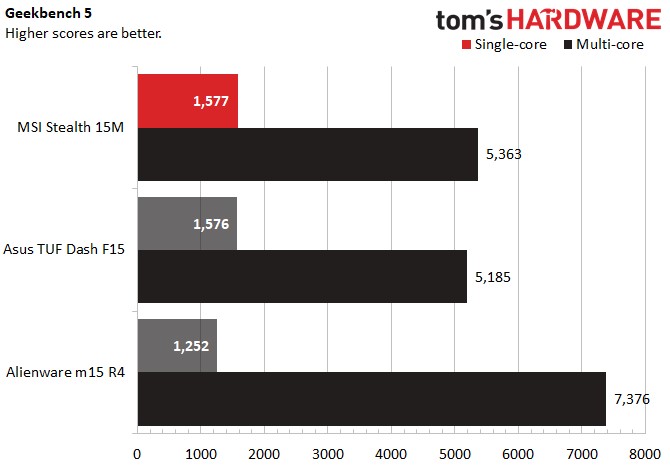 The Ampere powered RTX 3060 with a maximum boost clock speed of 1357Mhz runs through most games like a hot knife through butter. The card seldom gets pushed beyond 1282MHz. It has 6GB of dedicated GDDR6 memory and is fast enough for all AA and many AAA titles. Call of Duty Warzone returned a more than decent 90+ average frame rate in high settings. Some other graphics-intensive titles like Far Cry 5 and Rise of the Tomb Raider gave out a good 90+ FPS on Very High and Ultra Settings respectively.
These are good results for a laptop carrying a sleek and stealthy profile and shows the capability of Intel's 11th Generation Tiger Lake Processor when coupled with a premium mid-range GPU. The 144Hz screen does well in fast FPS like Apex Legends and Rainbow Six: Siege where higher frame rates offer an edge to players. The results were jaw-dropping 188 FPS for the latter at Ultra Settings.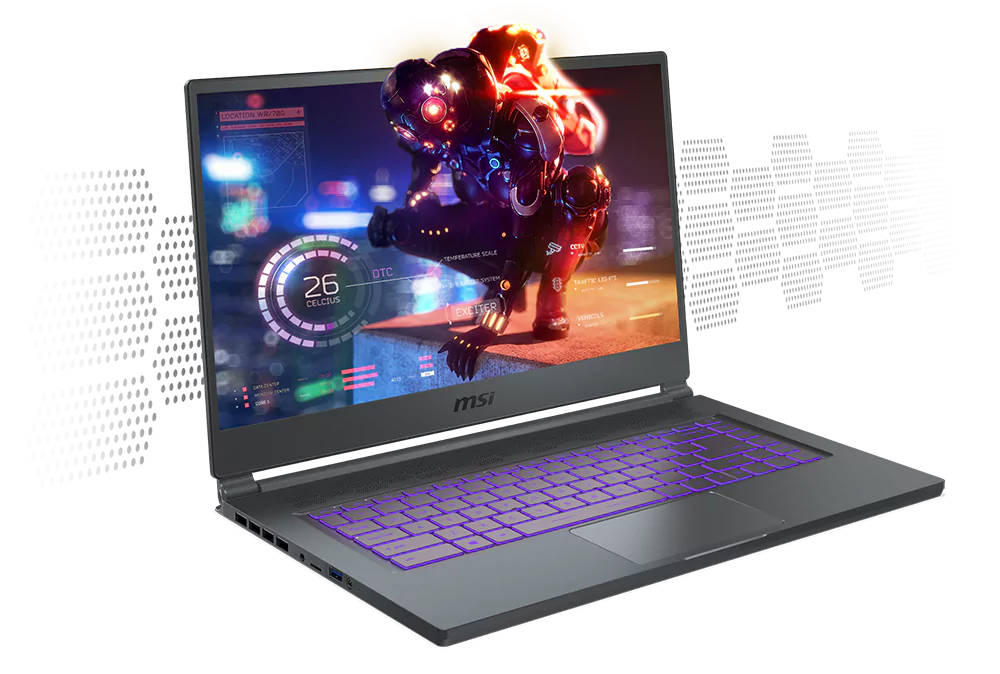 There is however a lot to be desired in terms of heat management. After gameplay of more than an hour, the heat generated at the bottom of the laptop is unbearable and gaming on your lap is probably not advised. Although there are dual fans and ample heat dissipating vents, it seems MSI needs to rethink and rework its heat management in the next series of laptops it is working on. Other than gaming the temperatures stay within comfort levels. Like in all gaming laptops, the Stealth 15M is more than capable of handling heavy office productivity. You can multitask with a breeze with a lot of open applications and open tabs and yet the machine does not let out a grunt.
A Storage and Battery That Blazes
The MSI Stealth 15M comes in two storage options. 512 SSD or a 1TB SSD. There is a single M.2 PCIe 3.0 x4 slot which is a bit of a turn off as the old SSD can longer be used further if you decide to increase your storage. Having said that the 1TB SN 530 SSD delivers good read and write rates at 2400 MB/s and 2000 MB/s, respectively. If you are looking for more speed, we would recommend swapping your SSD for a higher series SN750 SSD which delivers consistent read and write speeds of over 3000MB/s. See storage benchmarks from PC magazine below.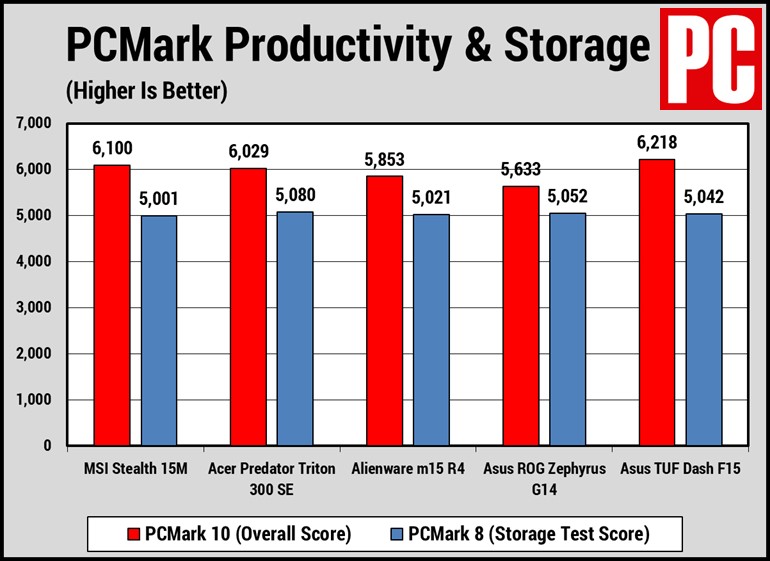 In terms of connectivity, there are ample ports for your productivity needs (as shown in previous section) and communication is handled by the latest Wi-Fi 6 conforming to 802.11ax standards. Bluetooth 5.0 is present but the absence of a physical LAN port is a glaring miss which might be a huge turn off for some.
The laptop comes with a relatively small 52Wh battery. The battery backup is decent considering the sleek profile of the laptop. The return is 5 hours of real-world productivity use and just about two hours of gaming. The supplied charger is a fast-charging block and that does help a little to repower you up to get going, charging the battery up to full in an hour.
Conclusion
That's about it regarding the MSI Stealth 15M. As with every device, there are some very good reasons to purchase this laptop and some glaring misses which could act as the deal-breaker for many. We liked the high performance it delivers despite being on a slim form factor. The results speak for themselves as a very capable CPU and GPU combo can rip through games with jaw-dropping frame rates on most games.
Another good reason to buy this is its price. Available at 1599 USD, there is perhaps Acer Predator Triton 300 SE that can match the numbers of the Stealth 15M at a lower price point. If you want to go for a gamer-centric look, there is the Asus TUF Dash F15.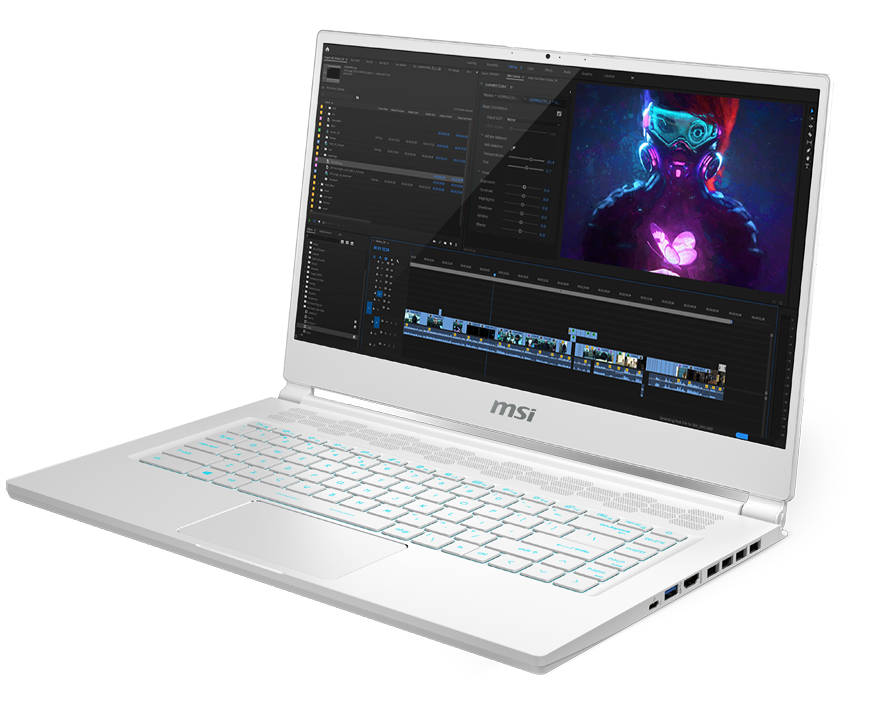 The things we did not like about the laptop is first its screen which could have been better with the presence of an Anti-Glare coating for blue light filtration. The brightness is surprisingly low for a gaming laptop. Next, the webcam suffers a lot in low light and starts glaring when there is enough light. The battery life could also be better but MSI did try to nullify through the use of fast charger. Finally, heat management is an area that needs rework as the device is just cannot be placed on a lap while gaming due to the heat it generates.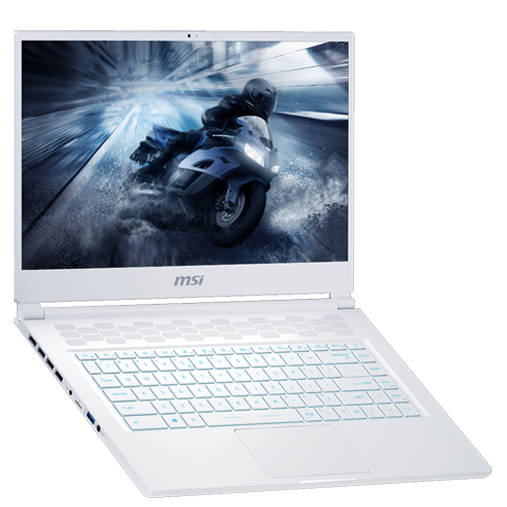 Search MSI Stealth 15M on Amazon
Overall, it is still a good pick for someone who wants to game during off-hours at work and would rather not show it off.
MSI Stealth 15M Specifications
Model: MSI Stealth 15M 
Display: 15.6-inch FHD 144Hz (1920 x 1080) or 240Hz (1920 x 1080) IPS panel
Processor: 11th Gen Intel Core i7-11375H 3.3GHz (12M cache, 5.0GHz Max Turbo)
Graphics: Nvidia GeForce RTX 3060 Laptop GPU with 6GB GDDR6
Memory: 32GB DDR4 3200MHz
OS: Windows 10 Pro
Storage: 1TB NVMe PCIe Gen 4 M.2 SSD
Keyboard: RGB backlight keyboard
Webcam: 720p
Ports: 1 x Thunderbolt 4 with Power Delivery, 1 x USB-C USB 3.1 Gen 2 with DisplayPort, 2 x USB 3.2 Gen 1 Type-A, 1 x HDMI, 1 x 3.5mm headphone jack, 1 x microSD port
Connectivity: WiFi 6 802.11ax, Bluetooth 5.1
Dimensions: 14.10 x 9.76 x 0.63-inches (WxDxH) – 358 x 248 x 15.95mm
Weight: 3.73-pounds (1.69kg)
Colour Options: Pure White or Carbon Grey