Amidst a revolution of 5G enabled handsets, Xiaomi is here with its line-up of flagship 5G devices, the Xiaomi Mi 11 range. With a total of three handsets in the 11th iteration, Mi 11X, Mi 11X Pro, and its crown jewel, the Mi 11 Ultra Xiaomi wants to be there when you connect to the blazing fast network. In this article, we look at the boss of flagships, the Mi 11 Ultra.
Although 5G network is readily available worldwide and even those countries boasting of being one of the first to launch it, have just been able to launch it in few limited circles, 5G is a technology for the future
These power-packed devices from Xiaomi are here to let you take advantage of the extreme speeds that 5G networks offer. Today we take an in-depth look into Xiaomi's coveted jewel and discuss its main selling points and the areas where we were left asking for more.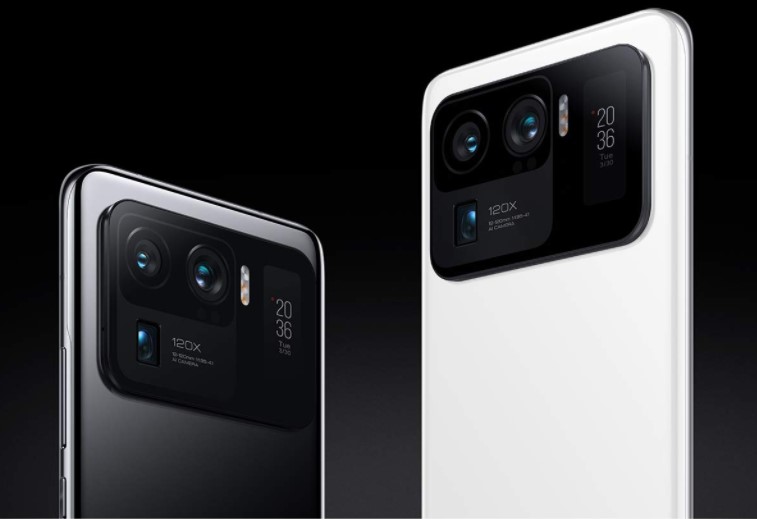 Xiaomi or Mi for short has been at the forefront of cutting-edge innovations. Within a very short duration, it has been able to carve out a considerable market share amongst Android users throughout the world. Xiaomi has been very clever in catering to the needs of premium customers through its premium Mi brand and has a sub-brand Redmi for its budget-oriented customers.
The Mi 11 was launched right at the beginning of the year 2021. However, the Mi 11 Ultra, its most feature-rich device ever, launched at the beginning of April 2021. Let us start with the build and style of the Mi 11 Ultra.
Breath-taking Display and Design
We find an aluminum frame with a mirror finishing around the display. The edges of the device thin out as we move outwards. The corners have an unconventional bulge which protects the device from bumps and minor angular falls. The bottom edge is flattened and for the first time, we see a dual sim slot at the bottom along with the primary microphone. Next, we have a USB Type C port for charging and cut-outs for the primary speaker which excitingly looks like a sound wave. The top edge has another speaker, this one from Harman Kardon with a conventional dot cut. It also houses a secondary microphone, and an Infrared Blaster to control your household devices remotely.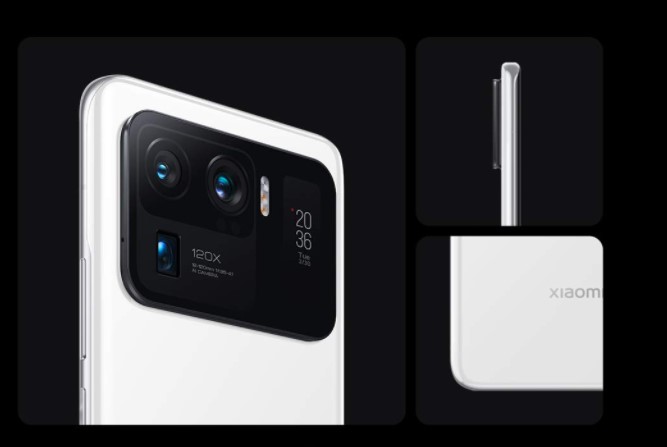 The backplate is made of slippery ceramic and though it looks and feels better than plastic, your fingerprints would malign the otherwise impeccable looks of the device. The primary feature to catch your attention on the back panel would be the camera cluster which packs a wide camera assembly taking up almost the entire width of the phone. This is a stark contrast to phones from other major names where the camera clusters would be on one side, typically to the left corner or in the middle.
Why the whole width? Undoubtedly, there is a considerable (3.7 mm) bump on the cluster but apart from housing the cameras, it also comes with a tiny (1.1 inch) AMOLED Touch Enabled Secondary display next to the camera set up. This is used to display notification, battery level, the date, and time. A nice feature to have when your device is placed face down.
The design is well cut out to be waterproof with an IP68 rating, though we do not advise trying and testing it out. (Unless you are a lifeguard! Wink Emoji).
You might be left stunned the moment you turn the handset face up. There is a slab of Gorilla Glass Victus protecting a 6.81-inch, 1440 x 3200 pixels, 20:9 ratio, Quad Curved, QuadHD+ AMOLED display panel that is certified A+ by Display Mate. The 120Hz refresh rated panel is HDR10+ certified, Dolby Vision Enabled, and can display a Billion colors. The refresh rate switches dynamically between 30, 60, 90 and 120Hz to suit the content being displayed. However, the biggest advantage of the display is how brilliant and bright it is, capable of up to 1700 nits brightness. Finally, there is an optical under-display fingerprint sensor that is very prompt and reliable. Let's take a moment while we let all that sink in with you.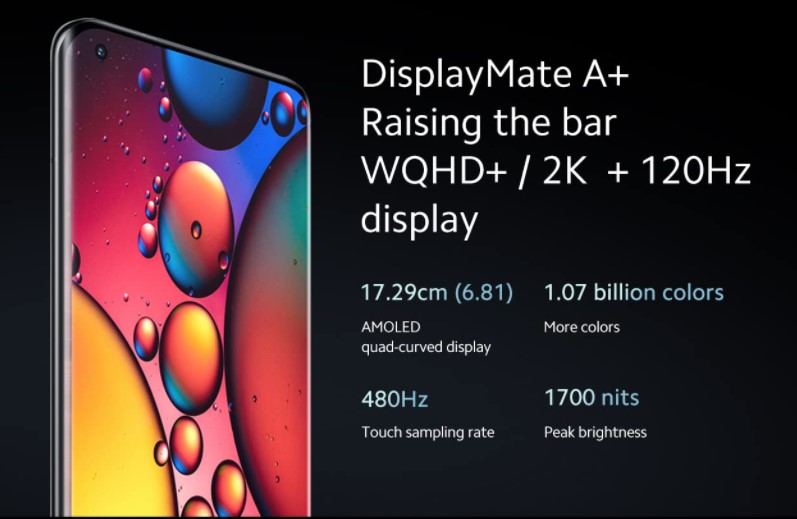 Perhaps, it's only Samsung that can match the display quality and colour reproduction of the Mi 11 Ultra smartphone. In fact, the word on the streets is that with 1700 nits of peak and 900 nits of average brightness and 480Hz of touch sampling rate, Mi Ultra's display beats Samsung S21 Ultra's display by quite a few points. There is even a lack of a blue tint usually noticed on bright panels. All in all, the display of the Mi 11 Ultra is surely going to leave you speechless.
Path Breaking Camera and Software
Smartphones of this era are hell-bent on making standalone DSLRs and SLRs obsolete. While their performance is yet to reach the standards of the Canons and Nikons, with every iteration, smartphone manufacturers are trying to match the performance of standalone cameras. We had LG try its hand at it with the V series. Unfortunately, they decided to exit the smartphone game. But year on year, Samsung and Apple phones have become more and more advanced. The Xiaomi Mi 11 Ultra is no different with its impressive Triple Camera set up that uses large sensors to take lifelike images and cinematic studio-grade videos.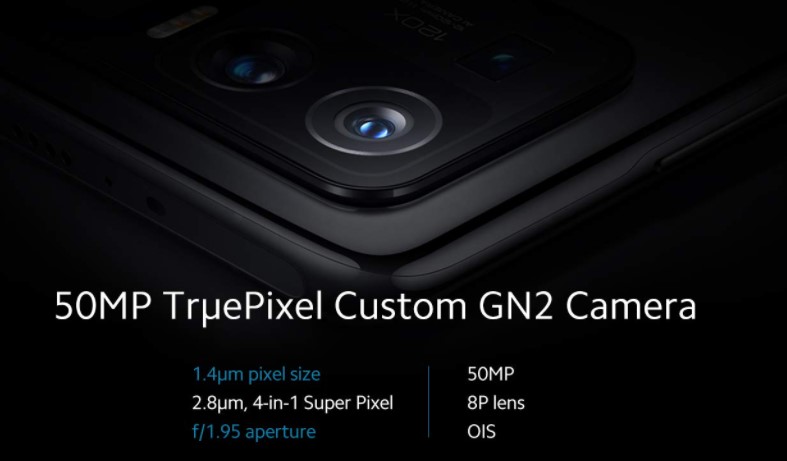 At the back we see a 50MP lensed wide sensor from Samsung named GN2 which makes its debut in the Xiaomi Mi 11 Ultra. It has an f/2.0. The sensor has a bi-directional Dual Pixel Autofocus and Optical Image Stabilization.
Next, we have a 48MP Telephoto lens using a Sony IMX 586 sensor with an aperture of f/4.1 that uses a Quad Bayer color filtration technology. This lens is capable of 5X optical zooming and has Optical Image Stabilization with Autofocus. The big 5X optical zoom is made possible with periscope lens arrangement.
Completing the already spectacular setup is a 48MP Ultra-Wide lens that provides close to a 130-degree field of view. The aperture on this is f/2.2, and it also has autofocus but image stabilization is missing on this one.

Of the other elements in the camera array, we have the 1.1 display we spoke about earlier which also helps in framing your images in case you want to take a rear selfie. A laser emitter/receiver combo and a triple LED flash that shines brightly while capturing images using the flash. For front selfies, we have a 20MP lens using a Samsung sensor with an f/2.2 aperture. This sensor also uses Quad Bayer color filter technology but lacks autofocus.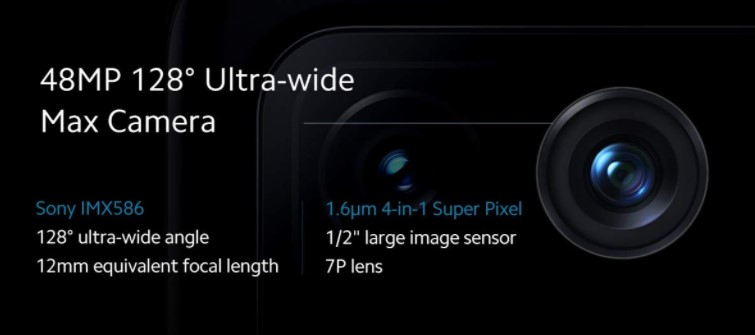 Together, the main camera setup achieved a high DXOmark of 143. For comparison, the Apple iPhone 12 Pro Max achieve 130 and the Samsung Galaxy S21 Ultra with dual telephoto zoom achieved a DXOMark of 121. Both are no where near Mi 11 Ultra's score. See DXOMark smartphone camera league table below.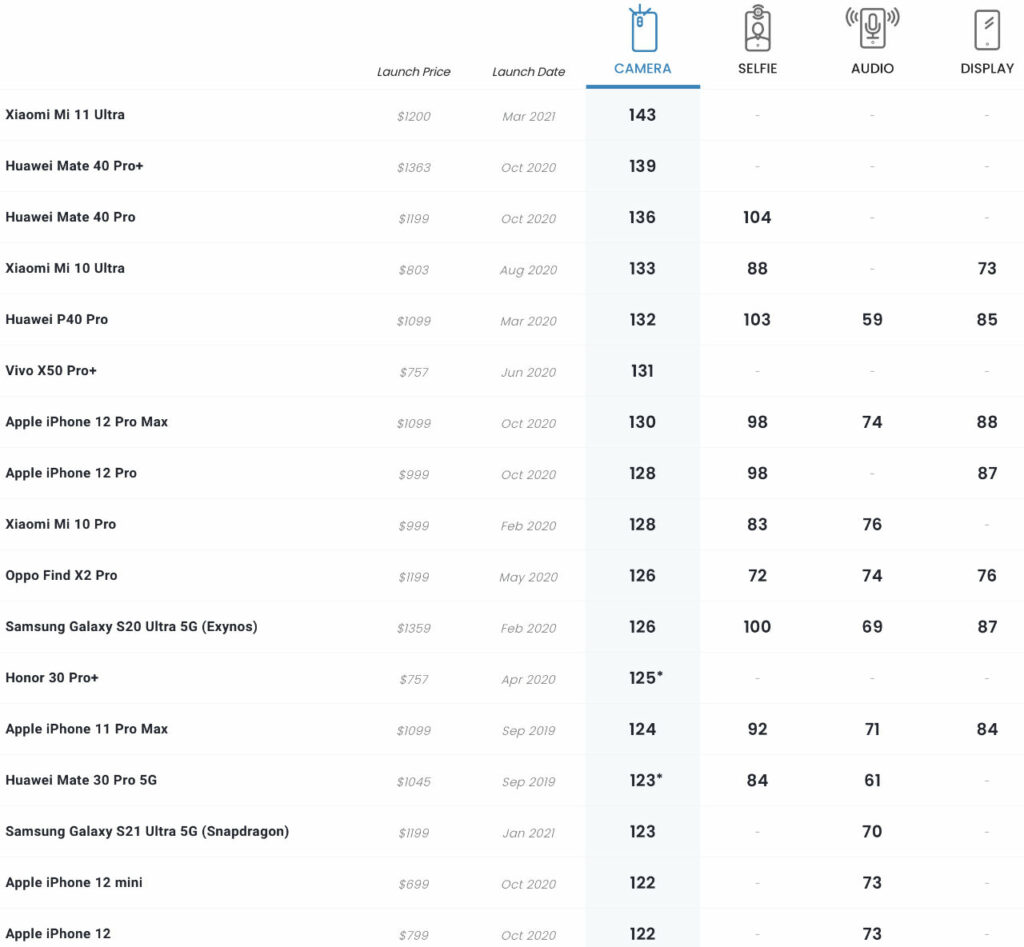 8K Video Recording and Pro Mode on All Three Lenses
The camera application is detailed and includes all the standard features we find on high-end smartphones. There are various modes to choose from and digital (hybrid) zoom is allowed up to 120X. That is quite a lot but the quality of a max zoomed image in the Mi 11 Ultra is lower than the max zoomed image of its competitors. Best stick to optical zoom as much as you can. The high resolution 48MP sensor will let you crop into your subject with your favourite editing software later.
The unique addition here is the ability to capture images using each of the three lenses separately. There is a Pro mode for the photographer in you that gives you a lot of control over how you want to capture images. There are sliders to change the light temperature, manual focus, shutter speed, and ISO Control. The Pro-mode is detailed enough to let you capture images using all three cameras separately again. Night mode is available on all the cameras separately along with different astrophotography modes.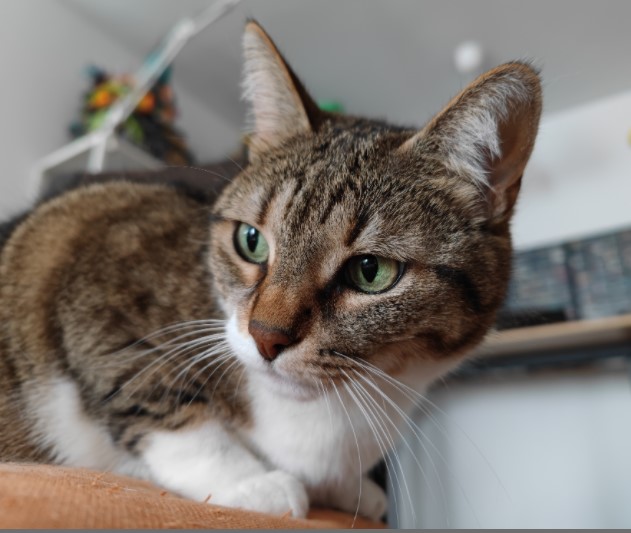 The images are excellently detailed with competent natural processing. There is almost no noise in even low-light images as they carry colors that are vivid and lifelike with a perfect balance between saturation and realism. HDR works to perfection but at times the exposure does behave erratically. However, at times the performance of the camera is inconsistent which Xiaomi would perhaps be able to fix with an OTA update sometime in the future. The macro mode needs a lot of work as the macro zoom isn't quite enough to capture the minute details of a macro shot.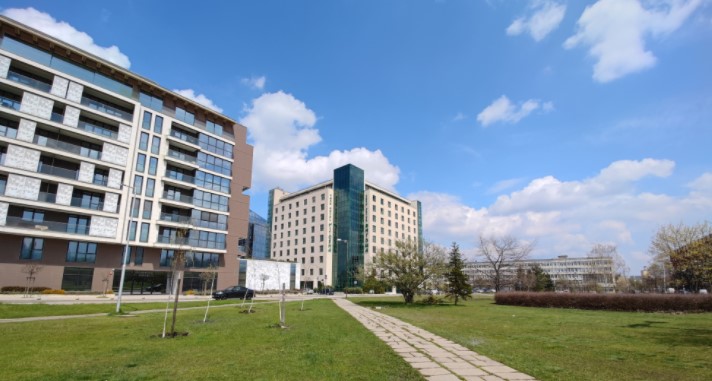 Night mode performance is excellent in comparison to Samsung Galaxy S21 Ultra. Shadows appear much more prominent with clear edges and dark areas offer a lot of detail. There is better detailing even in wide-lens and zoomed images. The quality however suffers when images are zoomed more than 2X in low light as noise creeps in significantly. The warm tones of the images captured in low light are brighter than S21 Ultra.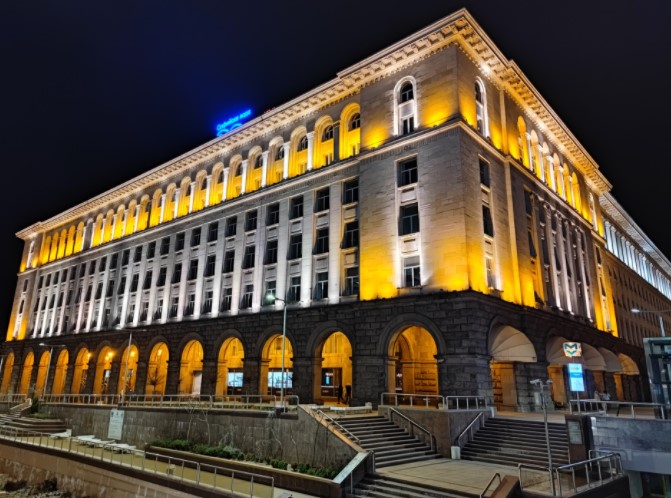 Video recording is such a pleasure with the Mi 11 Ultra. 8K videos can be shot with all three lenses and slow-motion video though may seem too slow, captures exact colors and contrasts. There are various modes in the in-built camera app that can be used to add cinematic filters to video shots. However, keeping in mind the size of video files shot at ultra-resolutions, it would be worthwhile considering the highest RAM and Storage combo as there is no SD card option and repeatedly accessing cloud storage to free up space in the device could be a real turn-off.
Record-Breaking Performance and Battery Life
The Mi 11 Ultra is equipped with Qualcomm Snapdragon 888 octa-core processor that is manufactured on a 5nm process. All Kryo 680 cores are optimized for the best performance amongst all smartphones sporting the same processor. We have 1 core operating at 2.84 GHz, 3 cores at 2.42 GHz, and 4 cores operating at 1.80 GHz. The graphic duty is handled by Adreno 660 GPU and we see various RAM and storage combinations starting with 8GB coupled with 256GB storage, 12GB RAM with 256GB storage, and the highest variant at 12GB RAM with 512GB. The storage conforms to UFS 3.1 standards.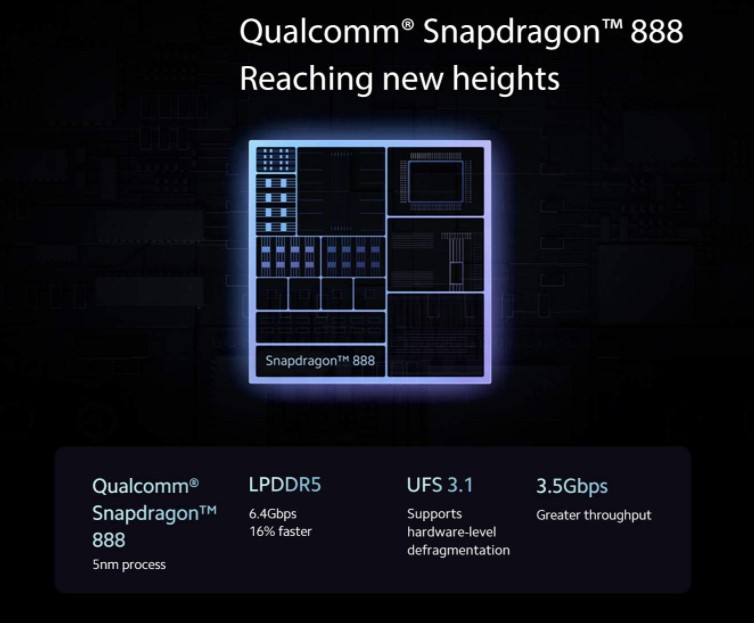 Antutu Benchmarks scores are off the charts with the Mi 11 Ultra. The scores though dwindle when performed repeatedly are still more than its nearest competitor Galaxy S21 Ultra by an average of 50 thousand points every consecutive test. The performance of the optimized processor is 25 percent higher than Snapdragon 865 series and the GPU gets a 35 percent boost. Multitasking is a breeze and resource-hogging applications can be run simultaneously on split screens without any hiccup.
In terms of gaming performance, the Mi 11 Ultra ticks all the correct boxes barring heat dissipation. Temperature does go up but not to an uncomfortable level and the performance does not see any dip. This is good news and means the thermal capacity is sufficient to not throttle the chip affecting the performance. Perhaps it's only due to its Black Shark series that Xiaomi chose not to add physical trigger buttons.
It seems as if Xiaomi took the Samsung S21 Ultra and created the Mi 11 Ultra, improving its performance on every specification. Why? Well, the battery is the same 5000mAh Lithium Polymer battery as in S21 Ultra but there is a fast charger that comes bundled in the box of 67 watts. Charging times are lower at 40 mins for a full charge compared to 70 mins for Samsung who didn't even care to include a charger in the box. The Mi 11 Ultra supports a dual wired plus wireless charging and NFC coupled with Bluetooth 5.2.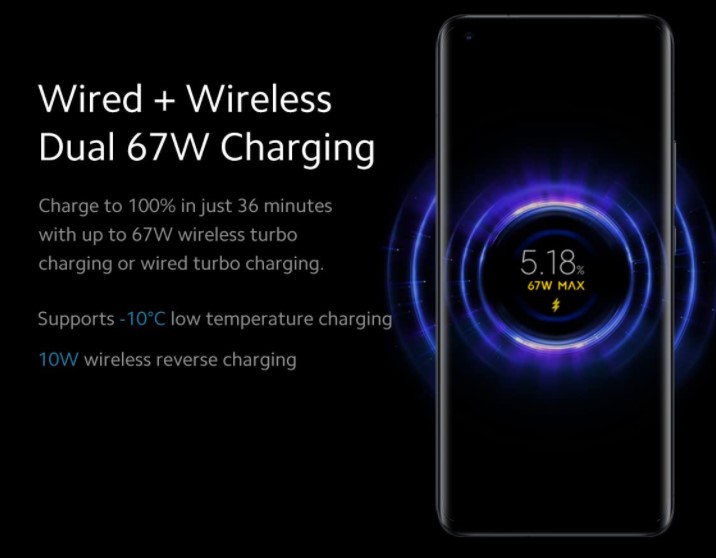 Inspiring Conclusion
The Xiaomi 11 Ultra is perhaps the most capable device that can give the flagships of both Samsung and Apple a run for their money. Barring a few cons such as a sub-par macro and selfie camera, some heating issues, and its self-imposed compulsion of sticking with a custom MIUI 12 user interface (not exactly a con but it's the bloat wares and extra load on the CPU and RAM), there is everything else to look forward to.
There is perhaps no other device in the world right now that can match its camera prowess. It betters S21 Ultra on most specs and when competitively priced worldwide, can easily overtake the old horses and fill the void created by Huawei to be the smartphone that (for the time being) rules the world. At the time of writing, it sits comfortably on the top of DXOmark's worldwide chart.
If you want a smartphone that is future proof, with plenty of photography features and zero compromise in the performance department, this is your phone. It does not fall short in design with its ceramic and metal frame body, Gorilla Glass Victus tough and IP68 water proof. The huge 6.8 four curved display makes the device a joy to use. Rear display is gimmicky but it is a nice touch to stand out from the rest plus it is perfect for taking selfie with the main shooter.
Gamers will rejoice given its butter smooth 120Hz panel to support new games and extra sensitive screen with 480Hz touch response rate. Extra processor cycles from the flagship Snapdragon 888 processor with 12GB RAM and big storage will go a long way for gamers. Fastest chip currently, gives the phone plenty headroom for offline and online (cloud) gaming.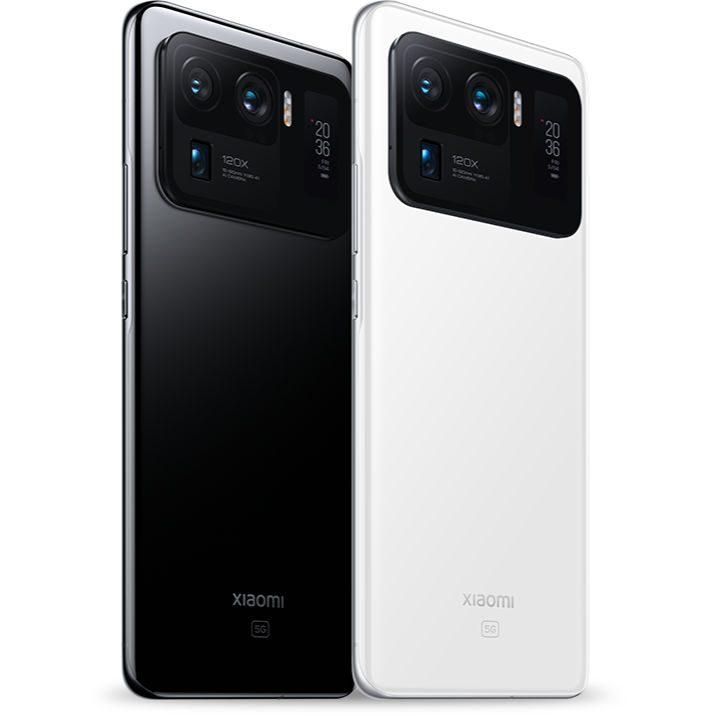 Edited by Samuel J. Tan