Oppo's latest flagship, the Oppo Find X5 Pro, don't ask what happened to Find X4 Pro, sees the company retaining that soft camera bulge around them back, but lost one camera sensor. Glossy black or white, the ceramic chassis is water and dust tight to IP68 rating.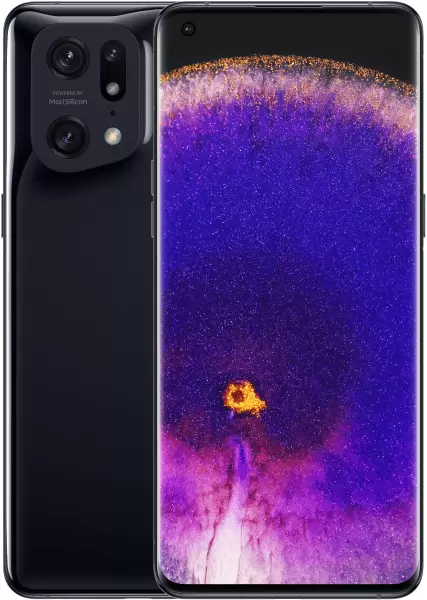 1. Enhanced Cameras
The Find X3 Pro had an Ultra-wide 50MP, Wide 50MP, 3MP Microlens (60x magnification) and 13MP telephoto lens with 5x hybrid optical zoom. This time around, Oppo loses the Microlens sensor and focus on make the Ultra Wide 50MP, Wide 50MP and telephoto 13MP work even better. Apart from working with Hasselblad, Oppo also use their own Neural Processing Unit (NPU) for imaging called MariSilicon X, a chip developed in house to capture and process night video. The result, bright night scenes and footages with rich detail and colours in 4K. Oppo calls this 4K Ultra Night Video. It lets you capture Ultra HDR videos and photos in extreme low light, creating its own virtual light source by amping the slightest light and manipulating the shadows.
Another improvement is in the addition of 5 axis Optical Image Stabiliser to the main camera (50MP Wide). Here, it combines 3 axis sensor shift and 2 axis lens OIS for up to 3 degree anti-shake, stabilisation only available on SLRs.
Front selfie cameras stayed the same with 32MP sensor and slightly improved field of view (FOV) from 81 to 90 degrees.
Oppo dropped the Microlens sensor in favour of camera co-developed with Hasselblad with the use of in house NPU for imaging. The latter is Oppo's own MariSilicon X neural processor that deals with all things videos and photos. This brights with it the 4K Ultra Night Video mode to capture, smooth and bright video even in extreme darkness.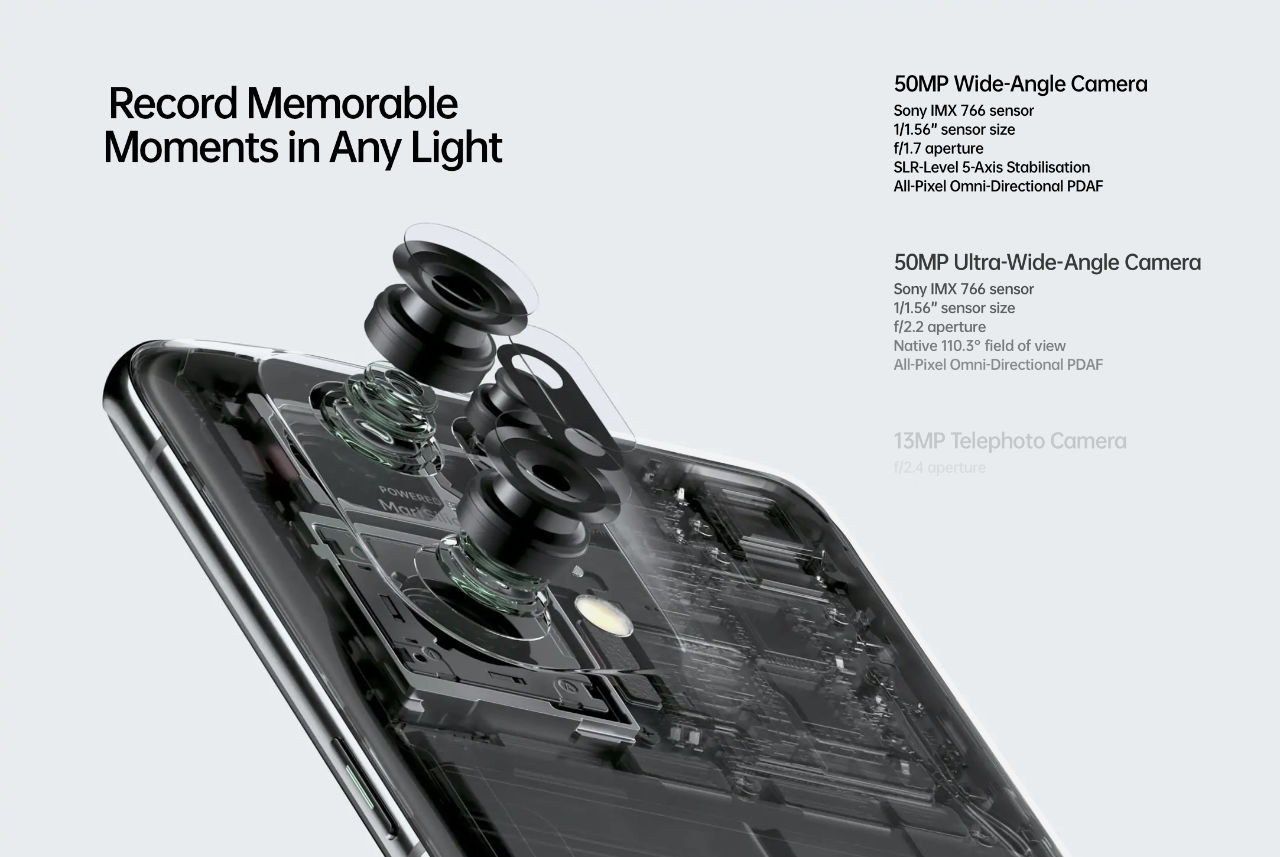 2. Same Display
The Oppo Find X5 Pro gets to keep its 6.7-inch Super AMOLED display with fast 120Hz Dynamic Refresh Rate. Touch sample is also at the same 240Hz sampling rate for more accurate control when gaming. The screen resolution and colour coverage stayed the same at QHD (3216 x 1440 pixels or 525PPI) and 97% NTSC / 100% DCI-P3 in vivid mode. Both panels have a typical brightness of 500nits with excitation intensity of 800nits and part illuminated peak brightness of 1300nits. Given its later release, the Find X5 Pro also benefits from the latest Corning Gorilla Glass Victus.
3. Different Processors, But Same Memory and Storage
Little has changed under this section. Apart form the chip, it still comes with 12GB RAM and 256GB ROM. The Qualcomm Snapdragon 888 Mobile chip is now replaced by Snapdragon 8 Gen 1. Which flagship isn't doing that? It's to be expected when manufacturers are relying on the same source for chips. Both handsets use 12GB LPDDR5 @ 3200 MHz 4 x 16-bit RAM memory and 256GB UFS3.1 @ 1×2 Lanes HS-Gear4 ROM.
4. Battery and Charging
Improved 80W SuperVOOC fast charging taking it from 0 to 50% in 12 minutes and 50W AirVOOC wireless fast charging with 0 to 100 in 47 minutes on the Find X5 Pro. The previous flagship, Find X3 Pro comes with 65W SuperVOOC fast charging and 30W AirVOOC wireless fast charging. Both phones come with two cells connected in series to facilitate fast charring. The Find X5 Pro with two 2500 mAh for a total of 5000mAh while the Find X3 Pro is fixed with two 2250mAh cells for a total of 4500mAhmAh
5. Added 5G Connectivity, same WiFi and Bluetooth
No flagship handsets will go without a 5G modem. The Find X5 Pro supports 5G  connectivity. Both handsets support WiFi 6, Bluetooth 5.2 and NFC. 3.5mm headphone jack is removed in favour of audio from Type-C port.
6. Dimensions & Weight
The new flagship is slightly heavier but still very light at 218grams while the previous one weighs only 193grams. Apart from the thinness, the dimensions are pretty similar, see below
Oppo Find X5 Pro: 163.7mm x 73.9mm x 8.5mm
Oppo Find X3 Pro: 163.6mm x 74.0mm x 8.26mm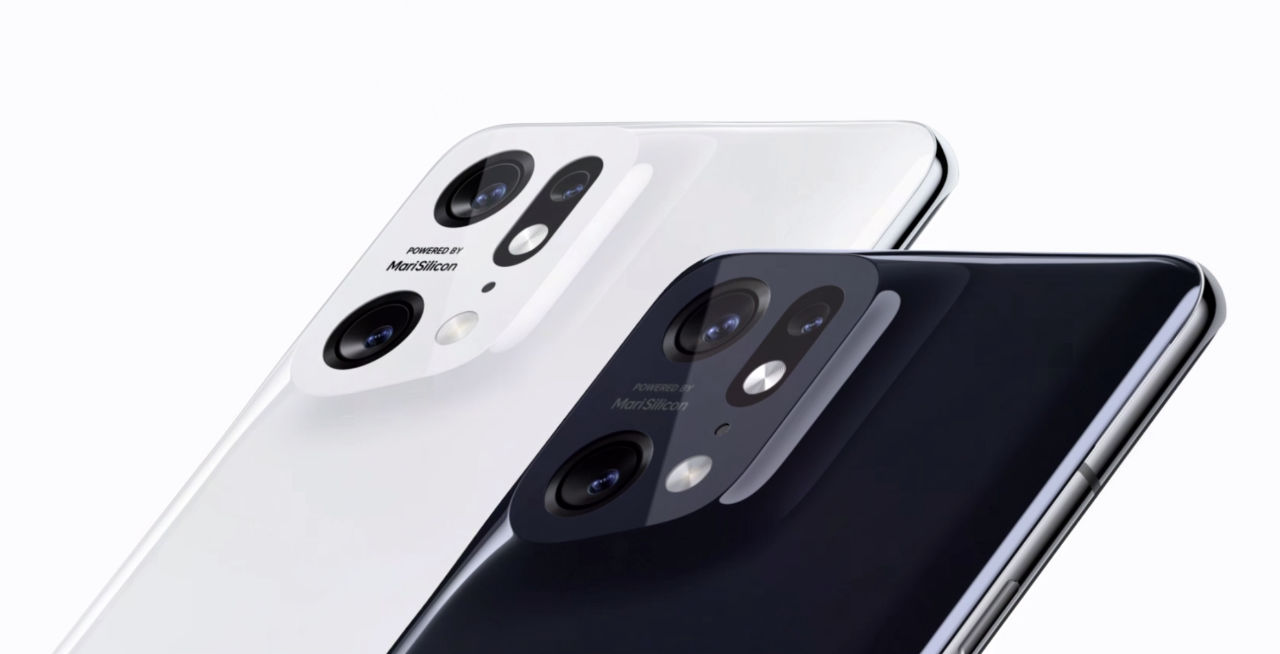 Search Oppo Find X5 Pro on Amazon