Huawei's new flagship smartphones the P9 and P9 Plus are now out. If you are after a phablet with a great camera, here is one of your best bet.
Developed with Leica, the cameras on Huawei P9 Plus work in tandem with the processor and software to offer superior image output.
We have seen similar partnership between Asus and HOYA on the Asus ZenFone Zoom and ZenFone Selfie. With Huawei and Leica, manufacturers are taking the integration further.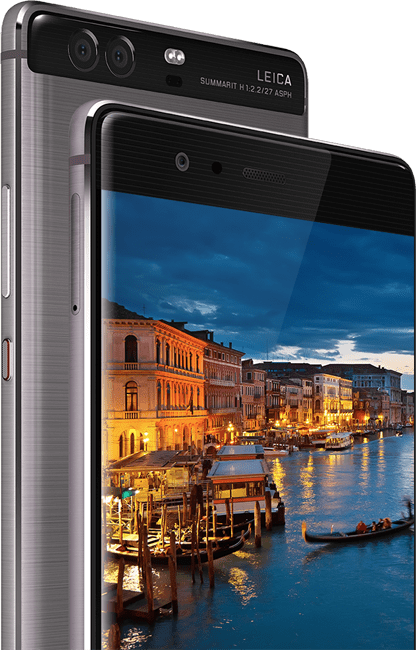 Professional Shooter
The main rear facing camera on the phone features not one but two optical lenses. We have seen this before on the HTC but the collaboration brings together a new level of integration between hardware and software from optical lenses to sensors and image processing algorithms.
The result, a superior smartphone with Leica's lenses capable of capturing the highest quality images using a dual-camera design. The cameras work in together to allow users to create images of superior detail, depth and colour.

While externally the two lenses may look the same but they are actually a colour and a monochrome camera. The RBG camera is designed to capture vibrant colours while the monochrome camera works on acquiring the details in every shot. Put the two captured images together and with some clever software and you have an excellent output.
The most important feature with any camera on a smartphone is its focus speed. Huawei's Hybrid Focus technology makes taking photos with incredible speed, depth and clarity using laser focus, depth measurement and contrast.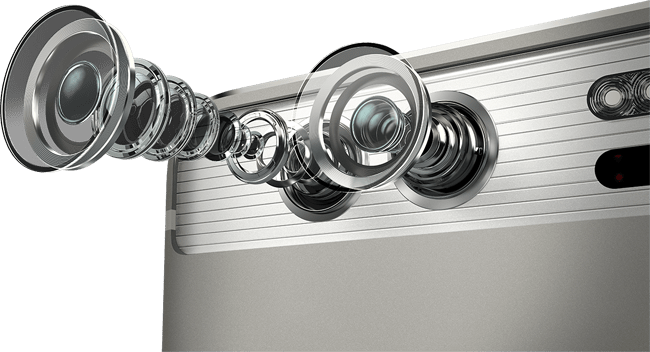 It capitalizes on Kirin processors built-in Image Signal Processor (ISP) and a dedicated Digital Signal Processor (DSP) for post processing, to allow the camera to capture images with superior speed, accuracy and stability.
As you would expect, the camera works very well in low-light conditions. The dual camera arrangement is designed to allow more light and details to be captured. Playing to their strengths, Huawei and Leica were able to meticulously calibrate the smartphones camera parameters to ensure that each photo mode renders the authentic colour and style of a Leica camera. The front facing selfie cameras comes with an 8MP sensor that also works well in low light.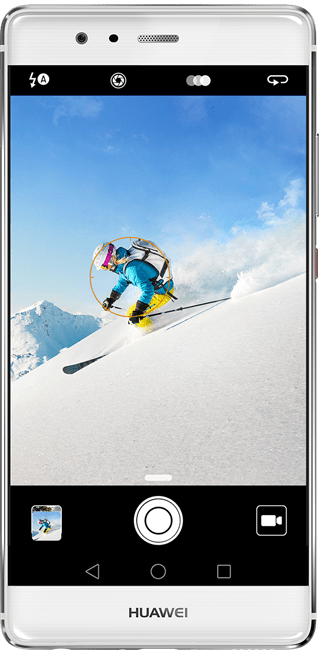 Everything Else
The chassis is made from glass on aerospace class aluminum frame. The frame has diamond-cut edges for a rounded finish. The phone is powered by the new Kirin 955, a 64-bit ARM processor clocking at 2.5GHz. For memory and storage, the smartphone comes with 3GB or 4GB of RAM memory and 32GB or 64GB of storage.
True to the trend of releasing flagship duos, two leading smartphones instead of one, Huawei's P9 has a 5.2-inch display with Full HD (1920 x 1080 pixel) resolution while the P9 Plus has a 5.5-inch display also with Full HD (1920 x 1080 pixel) resolution. The Huawei P9 Plus only come with one memory and storage size at 4GB RAM and 64GB ROM. The one thing that both phones lack is microSD slot for additional flash memory.

Depending on the market, these smartphones come with Dual SIM and NFC support. The battery capacity of P9 is 3000mAh while the P9 Plus has a 3400mAh battery. When it comes to thinness (or thickness depending on how you see it), the P9 is only a mere 6.95mm while the P9 Plus is not far off, only 6.98mm. You won't be able to feel the difference.
The P9 Plus also has additional features not seem on the smaller P9. It comes with a battery with dual IC for rapid charging. The ear piece also doubles as a tweeter, pumping low to mid frequency sound of up to 20KHz complementing the main speakers when in vertical mode. When in horizontal mode, the device's dual speaker offers sufficient sound for catching up on TV shows and listening to music.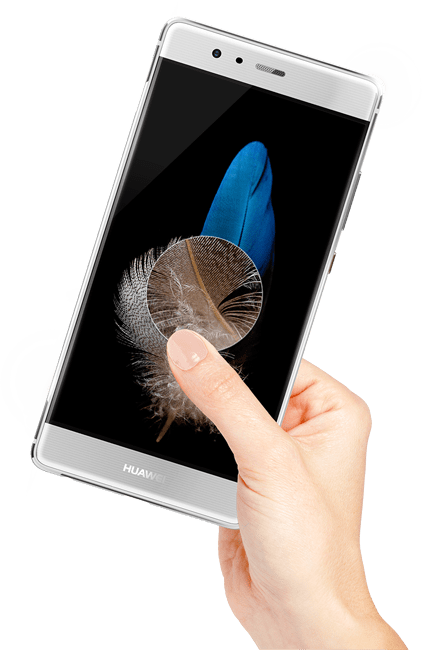 That's not all, the Huawei P9 Plus also offers enhanced 'Press Touch' akin to 'Force Touch' from Apple. The display comes with screen pressure recognition technology that recognizes variations in touch pressure so you can preview images, magnify details and access applications via the pop-up shortcut menu all too familiar for iPhone 6s and 6s plus users.
In terms of colours, the Huawei P9 is available in 6 shades (gold, white, rose gold, prestige gold, grey and silver) while the P9 Plus is only available in gold, grey and white.
Specifications
Display: 5.5-inch FHD Screen AMOLED 2.5D 1080p (1920 x 1080), 16.7M colours
Processor: HUAWEI Kirin 955 (64-bit), Octa-core (4 x 2.5 GHz A72+ 4 x 1.8 GHz A53)
Memory and Storage: 4GB RAM + 64GB ROM
Cameras: 12MP x 2, F2.2 BSI CMOS, Dual-tone flash main camera. 8MP, F2.4 front camera.
Connectivity: Wi-Fi 2.4G/5G, a/b/g/n/ac with Wi-Fi Direct support, Bluetooth 4.2, support BLE, USB Type C (High Speed USB)
Sensors: Fingerprint Sensor, G-Sensor, Gyroscope sensor, Compass, Ambient Light Sensor, Proximity sensor, Hall effect sensor
GPS: GPS/A-GPS/Glonass/BDS
NFC Support: Yes (subject to market)
Dual SIM Support: Yes (subject to market)
Dimensions & Weight: 152.3mm x 75.3mm x 6.98mm (H x W x D) about 162g (Weight)
Operating System: Android 6.0 with EMUI 4.1