Barely a month since its launch, the new MacBook Pro 13s with powerful Apple M1 chip are available at discounted prices. Currently, the hottest item online, take up to 8% off the 8GB RAM 256GB SSD model bringing it down to or near the price offered for education and closer to the price of MacBook Air.
The New Apple MacBook Pro 13 with Apple M1 Chip 8GB RAM and 256GB SSD Discounted
UPDATE 10 Dec 2020: Barely a month after its announcement on the 17 of November 2020, the new Apple MacBook Pro with Apple M1 chip (13-inch, 8GB RAM and 256GB SSD) is now available at a much reduced price. The price tag is taken right down with an 8% discount, bringing it closer to the price of the new MacBook Air that uses the same chip. The MacBook Air is still the cheapest MacBook with the M1 chip.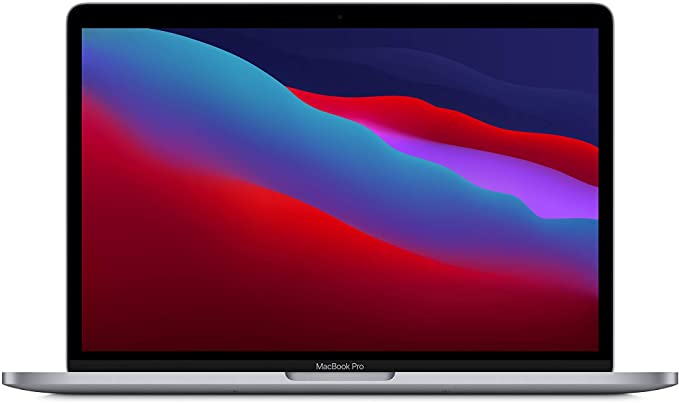 Search MacBook Pro 13 M1 on Amazon
The next model up with twice the storage at 512GB also enjoys a discount of 5%. The Apple MacBook Pro with Apple M1 chip (13-inch, 8GB RAM and 512GB SSD) is a better option for creatives working on big projects such as video and high resolution photo editing.
Prices of the MacBook Airs with the same chip hasn't changed. Still sitting on the fence, wondering if you ought to take the plunge. If the apps you need are fully supported on the M1 platform, take advantage of the discount and start enjoying best in class laptop performance today.
Reasons for Choosing Apple MacBook Pro 13 with Apple M1 Chip
The single biggest reason for choosing the Apple MacBook Pro 13 with Apple's own silicon is the Apple M1 chip itself. Tested and proven by many reviewers, each with their own benchmark results to show, the 8-core CPU and 8-core GPU are 2.8x faster in processing performance and 5x faster in graphics performance compared to previous MacBook Pro.
Next, is the 16-core Neural Engine that brings with it up to 11x faster Machine Learning (ML) performance, not something that the previous generation MacBook are good at. This allows for even faster processing and automation for jobs like video analysis, voice recognition, image processing and more.
Another serious advantage with the Apple M1 Chip being designed by Apple is that now, everything is brought in house. Both hardware and the operating system. The latest MacOS Big Sur operating system is developed from ground up for the M1. Both MacOS and M1 are designed to work hand-in-hand like no other PC platform, allowing the company to unlock the chips true potential.
Aside from the operating system, Apple has also completely rewritten their apps for M1. Third party developers are doing the same. And if they haven't already done so, you can use Rosetta 2 in the mean time while they catch up. Rosetta 2 is an app virtualisation software that lets you run apps written for Intel platform. If that is not enough, MacOS Big Sur also lets you run iOS apps natively. Although, interaction with these apps will be limited to the touchpad or mouse (no touchscreen here).
Other reasons for choosing the new MacBook Pro 13 with M1 chip includes:
Active cooling with fan, although early reports indicate that this is hardly required even with the most taxing of benchmarks offer silent performance
Up to 20 hours battery life on a single charge
Can come with up to 16GB superfast unified memory for high bandwidth and low latency access to apps and data. You will need to choose this upgrade at point of purchase as it is non-user upgradeable it being soldered to the board and all. The base unit comes with 8GB.
Bright 500nit 13-inch LED backlight display with P3 wide colour gamut and True Tone technology
True Tone sets the white balance to match the colour temperature of the ambient light for better viewing experience.
The FaceTime HD camera has also been updated but still just 720p and works with M1 to take advantage of its image signal processor and new studio-quality 3-array microphones.
Magic Keyboard and Touch Bar with Touch ID is here to stay even on this entry level priced MBP 13.
WiFi 6 for ultra fast Wireless connectivity
USB4 / Thunderbolt pot x 2 for charging, 6K external monitor and fast data transfer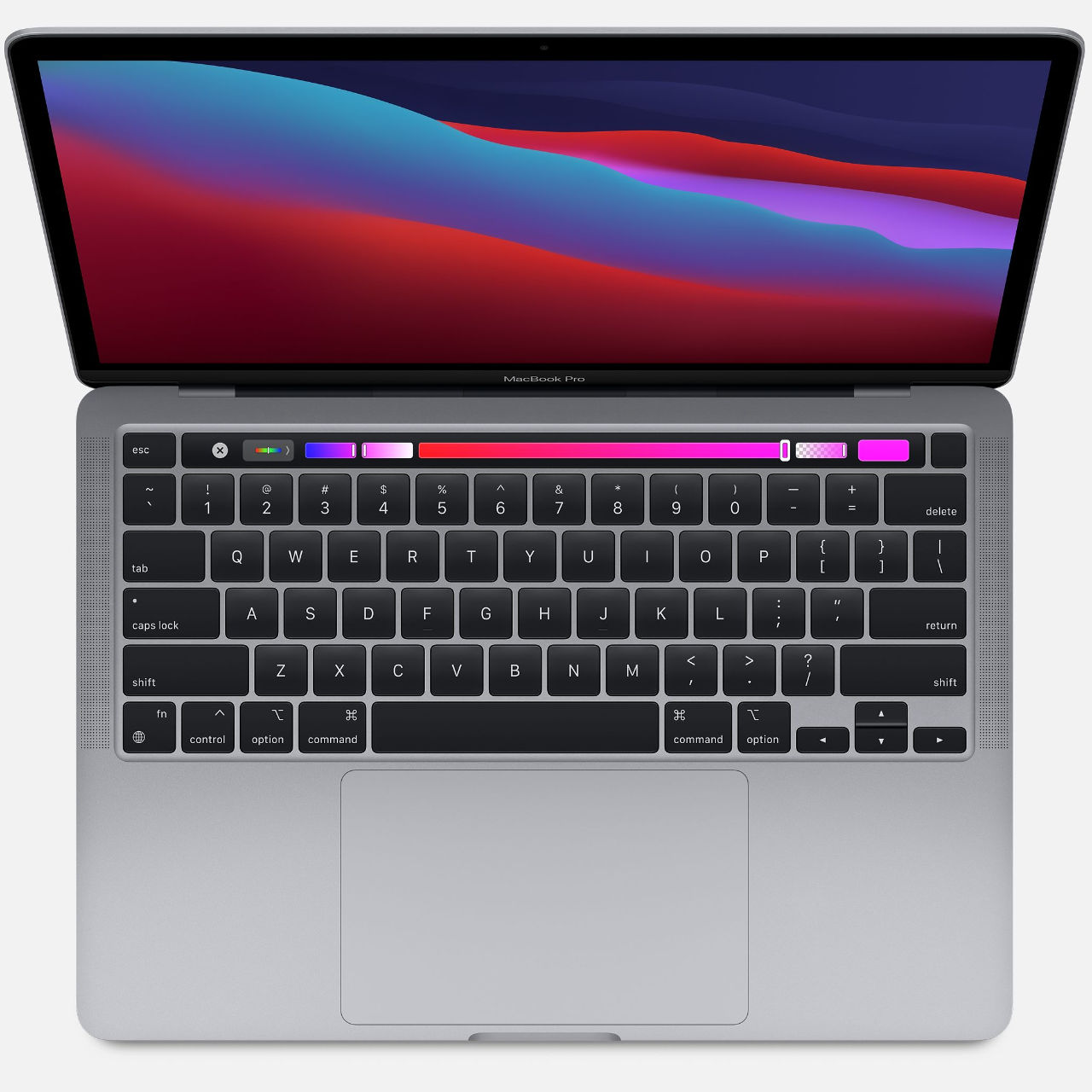 Reasons for Choosing Apple MacBook Pro 13 M1 over MacBook Air M1
If you ares till not convinced, check out the advantages of going woth Apple MacBook Pro 13 over MacBook Air M1.
Longer battery life on a full charge, up to 20 hours vs 18 hours on the MacBook Air. This is a vast improvement over the 10 hours that MacBooks based on Intel can muster.
Touch Bar and Touch ID vs Touch ID only on the MacBook Air
8-core GPU. The MacBook Air comes with 6-core GPU on the base model and goes up to 8-core on the higher model.
Active cooling with fan to handle processor intensive tasks without overheating. MacBook Air does not come with any cooling fan.
Brighter display at 500 nits vs 400 nits brightness on the MacBook Air. It is worth noting that both 13.3-inch Retina displays carry the same resolution at 2560 x 1600 pixels, Wide colour P3 gamut and supports True Tone technology.
Same footprint as the MacBook Air. The MacBook Pro has an even width at 1.56cm (0.61-inch) while the MacBook Air has a tapered side profile, 0.16 – 0.63-inch (0.41 – 1.61cm).
Both laptops support Force Touch trackpad comes with backlit Magic Keyboard and ambient light sensor.
Both laptops support 802.11ax WiFi 6, Bluetooth 5.0 and two Thunderbolt/USB-4 ports (the Intel MacBooks come with four Thunderbolt 3 (USB-C) ports.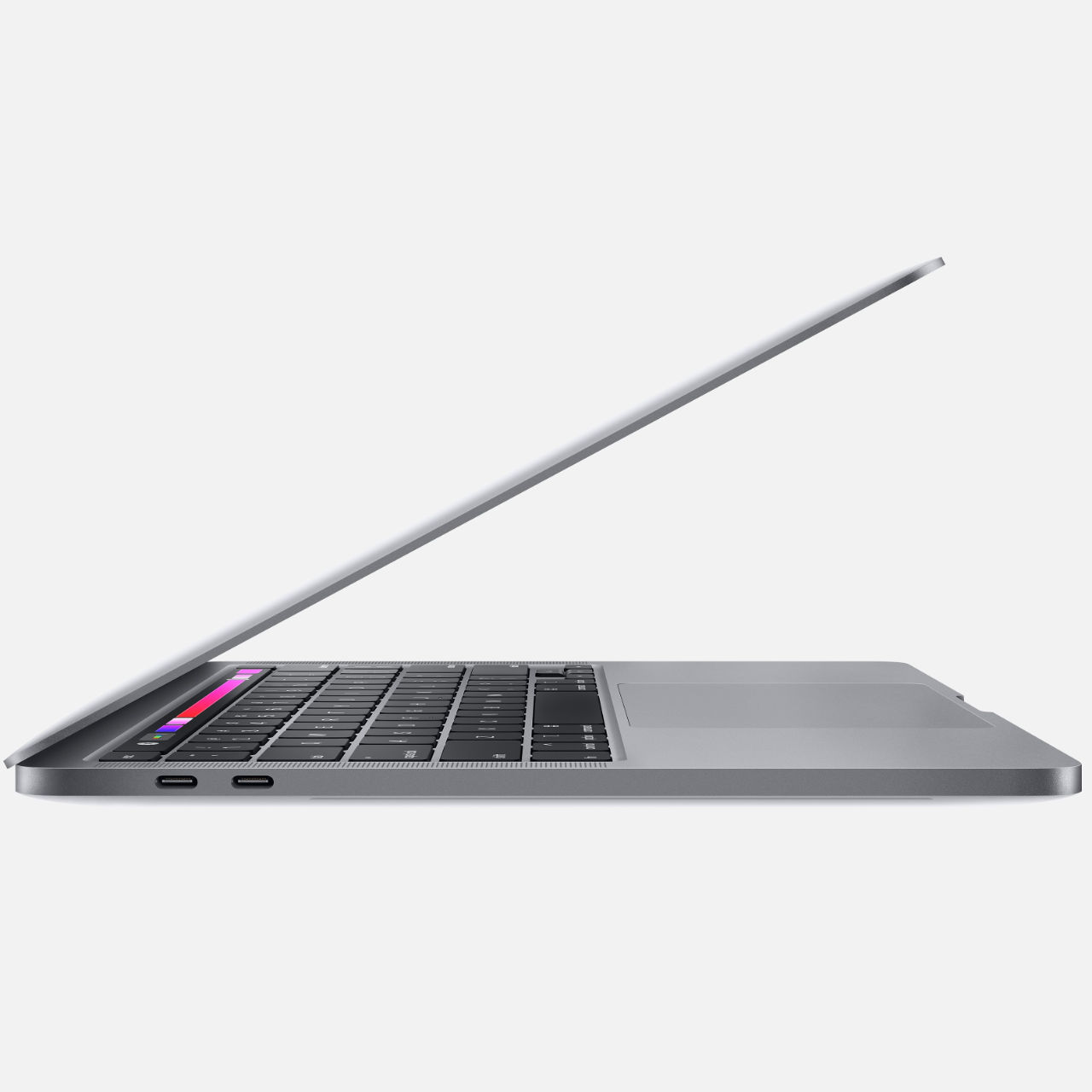 Search MacBook Pro 13 M1 on Amazon