The laptop that started it all. Call it edge-less, border-less, bezel-less, the XPS 13 is a mainstay laptop from Dell spotting the signature InfinityEdge display. It has ultra narrow bezel around the screen so you can enjoy more of the display without thick borders getting in the way.
Just like modern 4K televisions and now smartphones, edge-less design is the way of the future and it is coming to laptops too. Dell, the company that lead the edge-less revolution is pushing the limits again with their latest XPS 13.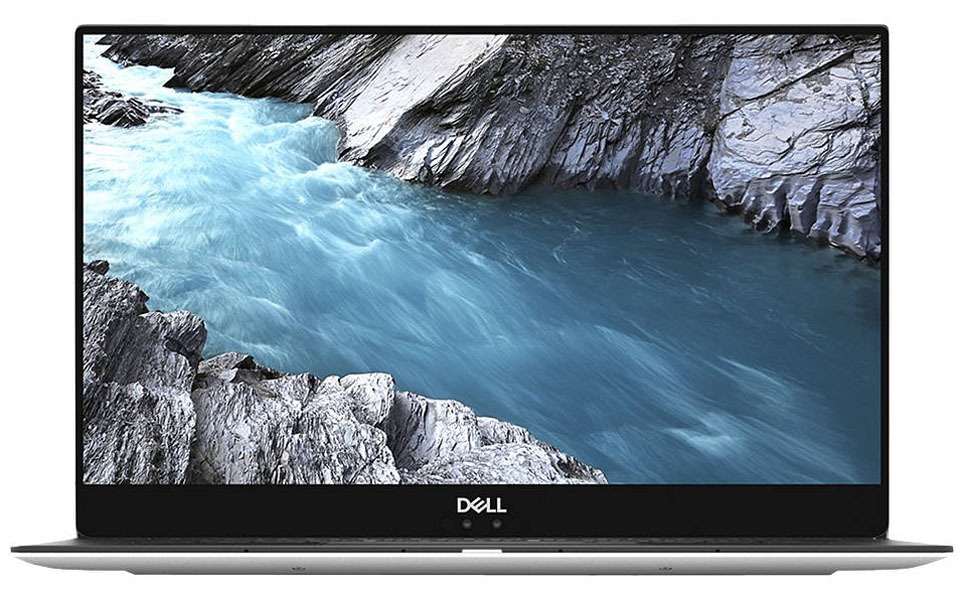 Already an award winner for design, with 'Best of Innovation' award from CES 2018, XPS 13 features Dell's next generation InfinityEdge display. The company boast that the device is the smallest 13-inch laptop in the market given its super small bezel, ultra thin design and minimal footprint.
The laptop has a thin wedged design akin to the MacBook Air. It measures 8mm thin on the front and 11.6mm thin on back.
The XPS 13 is powered by Intel's 8th generation Quad Core processors so it not only looks good but performs well to. It is powered by Intel Core i7-8550U quad core processor, used on high-end and premium laptops such as the Huawei's MateBook X Pro, another bezel-less laptop. A slower but not less capable Intel Core i5-8240U option is also available. Together with up to 16GB memory and up to 2TB PCIe Solid State Drive for storage, you have yourself a high performance ultra portable with a really cool display.
The new generation XPS 13 may have shed those full size USB ports, lost some weight but it has improved upon so many thing especially in using the more powerful 8th generation Intel processors and expanded USB Type-C connectivity.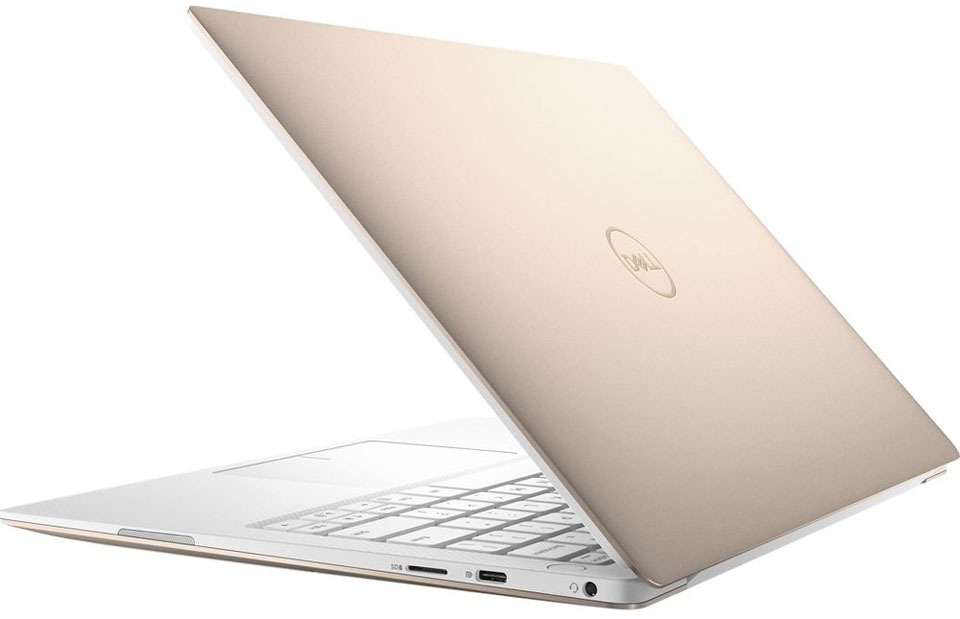 That Really Cool InfinityEdge Display
The new InfinityEdge border is said to be 23% thinner than previous generation making it only 4mm wide achieving a screen-to-body ratio of 80.7%. Dell manages this by moving the web cam and sensors to the bottom bezel just under the Dell symbol. This means that you will have to live with a bigger bottom bezel but this is no bigger that those found on Lenovo Yoga 930 Vibes or HP Spectre 13. The move also meant that all three bezels, top horizontal and vertical bezels are equal in width.
While it can be configured with up to 2TB PCIe SSD storage and 16GB memory, you will have to make do with onboard video card, the Intel UHD Graphics to power the 13.3-inch 4K Quad HD (3840 x 2160) InfinityEdge touch display. The brilliant 16:9 display is wrapped in machined aluminium chassis and fronted with edge-to-edge Corning Gorilla Glass 4 with anti-reflective coating. It is capable of projecting 100% sRGB color spectrum at 1500:1 contrast ratio and 400-nit brightness using an IPS panel with wide viewing angles.
Other variations of the display includes 13.3-inch 4K Ultra HD 3840 x 2160 pixel resolution InfinityEdge non-touch, Full HD 1920 x 1080 pixel resolution InfinityEdge non-touch.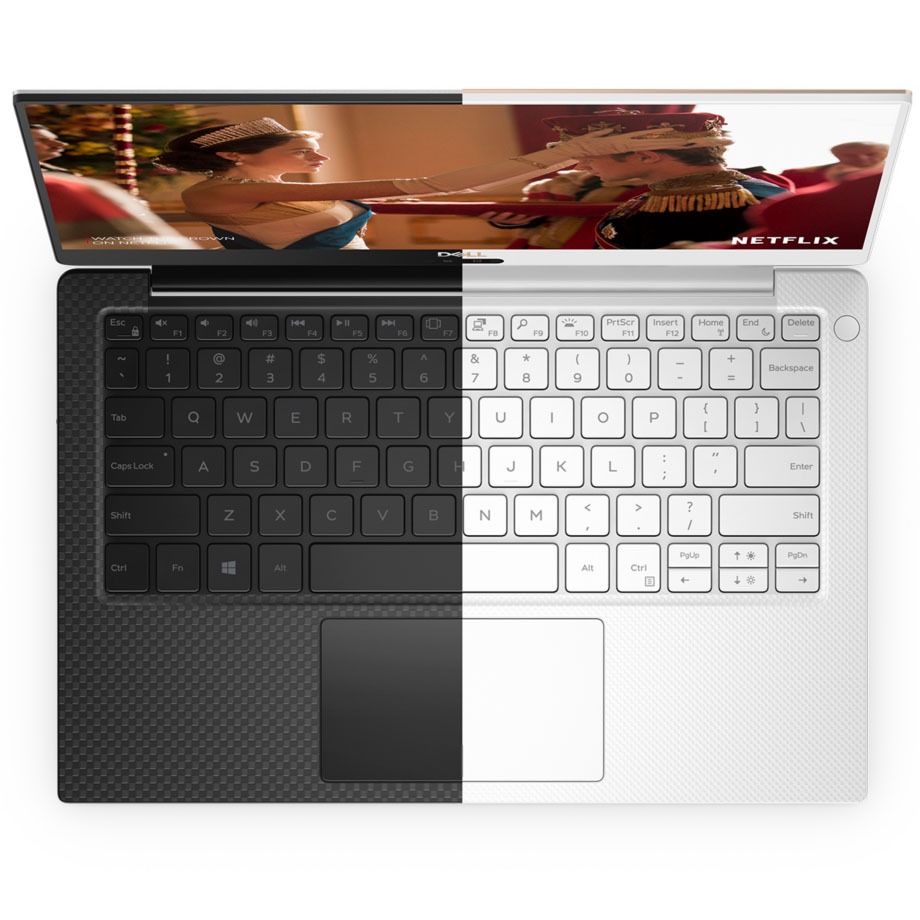 All that Power in a Slimline design
The highest of the processor option, the 8th generation Intel Core i7-8550U is a quad core processor with a base frequency of 1.8GHz and boost frequency of 4.0Ghz complete with a spacious 8MB cache. While the Thermal Design Power (TDP), average power at base frequency for the processor is set at 15W, Dell's clever engineering allows you to take advantage of extra processing cycles with Dynamic Power Mode.
The mode pushes the processor to 23W for extra power when needed. This is just under Intel's configurable TDP-up frequency for the processor at 25W. It does mean that more heat is dissipated when you push the device hard but as with most ultraportables, we don't recommend doing this for too long. Max out the memory at 16GB RAM and pick a reasonable sized super fast storage with a 512GB PCIe Solid State Drive and you have a powerful combo to take on even the most demanding tasks.
The new XPS 13 is thinner, lighter and smaller than its predecessor. The lightweight build comes in two designs. These are a combination of CNC machined aluminium backplate and base in platinum silver mated with black carbon fibre palm rest or CNC machine aluminium in rose gold back plate and base mated with alpine white woven glass fiber palm rest.
Both designs, black and silver or white and gold are equally appealing in their own ways but we found ourselves drawn to the new white and gold colour scheme. The only drawback is that the camera and infrared sensor combo beneath the Dell symbol on the bottom bezel stands out from the white frame as it is has a big-ish black surround on an all white bezel.
Alpine white with pale rose gold cover and edging is impressive and is sure to turn some heads. That and the one of a kind woven glass fibre palm rest makes the ultra portable Dell XPS 13 even more appealing.
Battery Life and Ports
Apart from the 8th generation processor and the introduction of a new colour options and even slimmer bezels, the Dell XPS 13 2018 benefits from a promise of even longer battery life. For an ultraportable, this is undeniably the most important improvement, to be able to use your laptop all-day long on a full charge without needing to look for a wall socket.
The integrated 52 WHr 4-Cell Integrated Battery promises all day computing. Dell claims an incredible 19 hour 46 minutes battery life on a Full HD model when using productivity desktop applications like MS Word and Excel. In reality, it all depends on what you do on the machine. Still, you can manage 10 hours of continuous TV show binging easily. It's just incredible how, such a small and slim system can last so long.
There are two Thunderbolt 3 multi purpose Type-C ports and one USB-C 3.1 port. All three ports functions as Power Delivery and DisplayPort. They serve to charge your laptop or to connect to multiple devices including up to two 4K external displays if you wish to turn your laptop into a multi-display workstation.
The ports are located on the sides which makes it easier to reach. There are two USB-C and 5-LED battery level indicator on the left side. These act as thunderbolt 3 ports. A USB-C, MicroSD card reader and headphone combo are located on the right. The single USB-C port on the right supports DisplayPort output. A USB-C to USB type-A adapter is supplied but check with manufacturer before placing your order.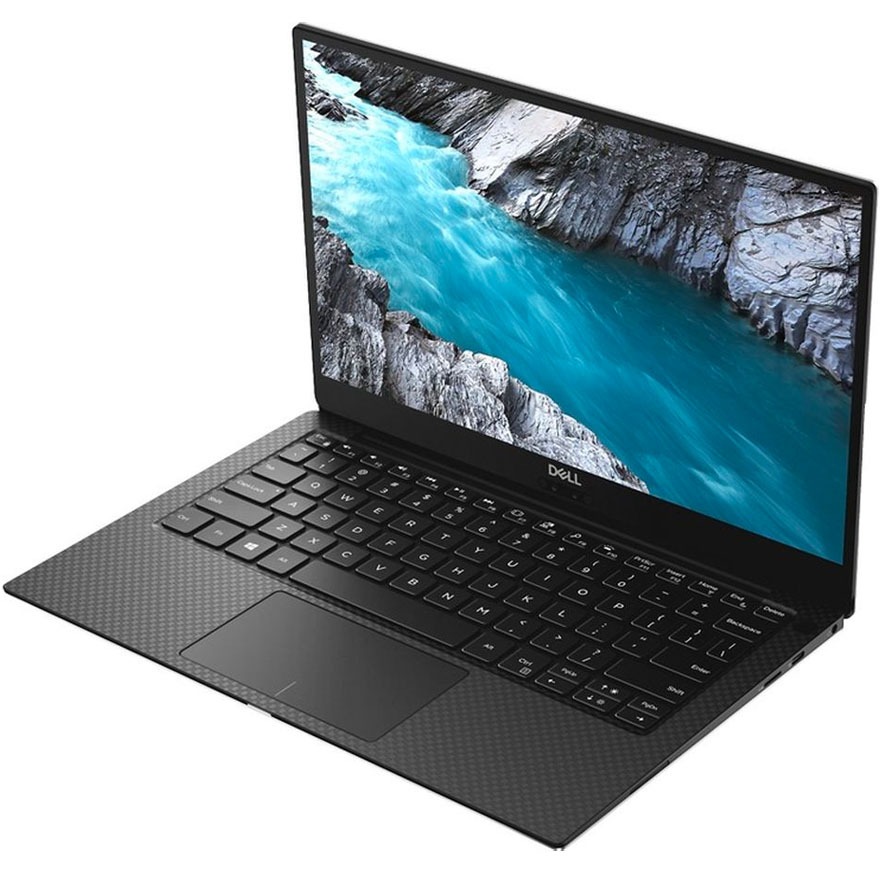 The same ports can also be used to transfer data up to 40Gbps, that is 8 times faster than the USB3.0. Using compatible docking station, a single cable connected to one of the ports is enough to carry power, Ethernet signal, audio and video. Other than the three multi function ports, you also get a microSD card slot, speakers, headset jack, noble lock slot, Infrared camera and battery gauge indicator.
If you truly wish to turn your laptop into a multi-screen workstation, pick up the optional Dell Thunderbolt Dock. The accessory is capable of supporting up to three Full HD displays or two 4K displays. Apart from the three Thunderbolt 3 ports, you get a microSD slot, headset jack and noble lock slot.
Our biggest gripe with the Dell XPS 13 is the location of the infrared web cam apart from the black surround on the white model. Being so near the keyboard on the bottom bezel, the camera angle is super low. It is inevitable that the web cam will capture your fingers in the middle of your video call should you decide to type at the same time. You also have to put up with that uncomfortable low angle shot of your face as it may reveal too much of the lower half of your face and body. Still, the 720p web cam is sufficient for most things including Windows Hello face unlocking and signing in.
CPU: Intel Core i7-8550U 1.8GHz Boost to 4.0GHz quad-core 8MB SmartCache processor
Memory and Storage: 16GB RAM and 512GB SSD storage
Display: 13.3-inch 4K Ultra HD 3840 x 2160 pixels resolution, InfinityEdge touch display
Graphics: Intel UHD Graphics 620 with Shared Video Memory (UMA)
Ports: 2x Thunderbolt 3 with PowerShare & DC in, 1x USB-Type C 3.1, Audio jack, microSD slot
Dimensions: Height: 7.8 – 11.6mm (0.3″- 0.46″) Width: 302mm (11.9″) Depth: 199mm (7.8″)
Weight: Starting at 1.21 kg (2.67 pounds) non-touch, 1.21 kg (2.68 pounds) touch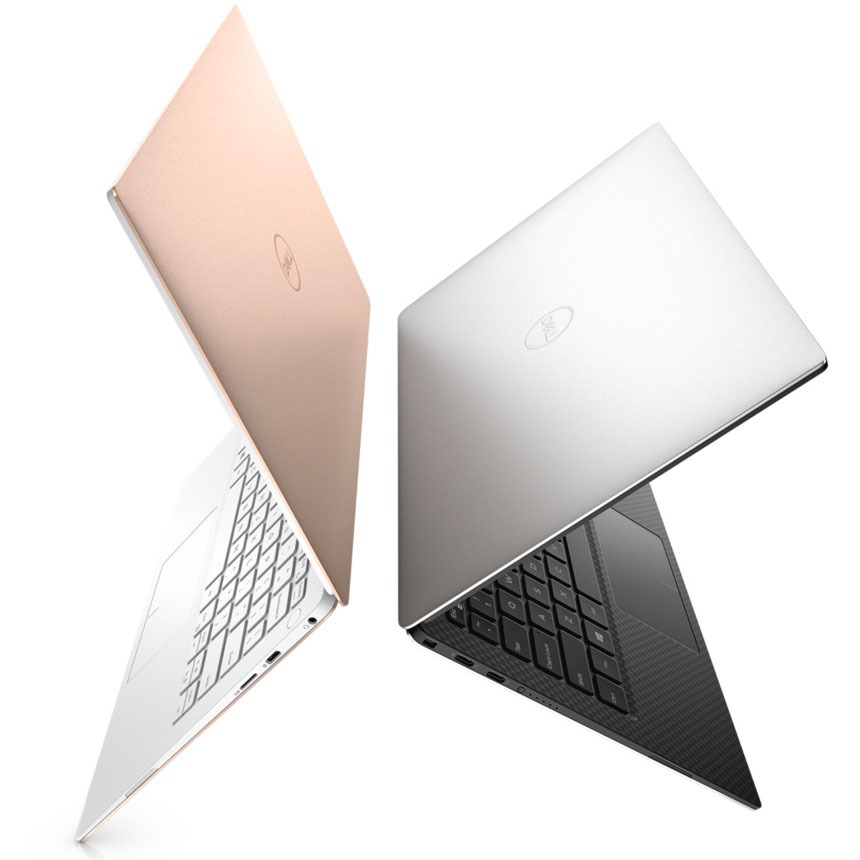 If you are shopping for Dell XPS 13 and are considering other alternatives, check out the HP Spectre 13 or Samsung Notebook 9 Pen based on the same processor, Intel Core i7-8550U. The real downer if you are a gamer is the lack of discrete graphics. You will need to make do with the integrated Intel UHD 620 graphics adapter. If a dedicated graphic is a must consider HP spectre, envy or ASUS UX331
Want Something Bigger, Choose Dell XPS 15 Laptop
If you are looking for something bigger, Dell got you covered. Dell XPS 15, the new entry from Dell brings you everything you love about the XPS 13 including the sweeping big screen called InfinityEdge display and micro bezels. The difference here is of course, a much bigger 15.6-inch display yet taking up a footprint that is no bigger than a standard 14-inch laptop.
Packed with plenty of high performing components, the ultraportable is super charged with a discrete graphics processor. Choose between NVIDIA GeForce GTX1050 or GTX 1050i with Max-Q design graphics card complete with dedicated 4GB GDDR5 graphics memory. A discrete graphics processing unit is what the XPS 13 lacks.