With both featuring 4 Thunderbolt ports, with the same design, weight and size, what are the key differences between the two?
The new 2018 MacBook Pro features the new 8th generation Coffee Lake processors from Intel. The higher powered quad-core Core i5 processor is the only real difference between the two laptops. The year old 2017 MacBook Pro on the other hand is based on 7th generation Kaby Lake processor with dual-core.
Other minor upgrades include the Intel Iris Plus Graphics 655 (2018) vs Intel Iris Plus Graphics 650 (2017), the support for True Tone Technology on the display, softer keyboard and embedded T2 chip for 'Hey Siri' voice assistant support.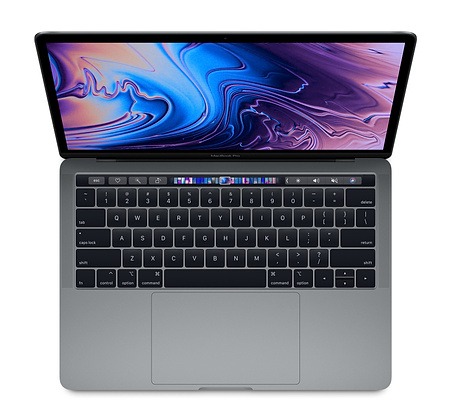 The Differences Between MacBook Pro 13 Touch Bar 2018 vs 2017
Here is a summary of the differences between the two laptops:
Processor: 8th Generation Intel Core i5 quad core 2.3GHz processor (up to 3.8GHz) on the 2018 model compared to Intel Core i5 dual core 3.1GHz processor (up to 3.5GHz) on the 2017 model
Graphics: Intel Iris Plus Graphics 655 on the 2018 model vs Intel Iris Plus Graphics 650 on the 2017 model.
Display: Both are Retina Display at the same resolution offering plenty of details and sharpness but the new 2018 model supports True Tone Technology.
Keyboard: softer, less noisy keyboard although I prefer the audible clicks on the old 2017 model. The new 2018 model has quieter keyboard.
Embeded Chip: T2 chip to support hands-free Siri support assistant on the 2018 model. It also handles data encryption on the SSD and secure boot process.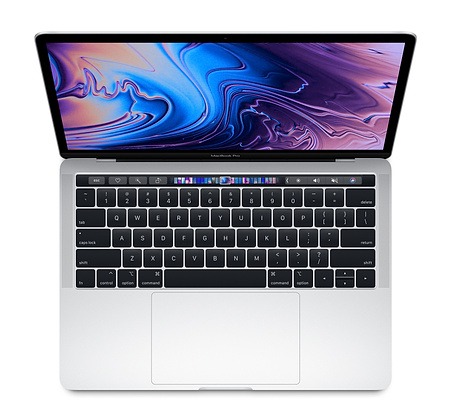 Search MacBook Pro 13 Touch Bar Online
Processor
Let's start with the heart of the device. Apple claims that the quad-core processor on the 13-inch MacBook Pro with Touch Bar makes the laptop up to twice as fast as the previous generation.
MacBook Pro 13 TB (2017): 3.1GHz Intel Core i5-7267U (dual-core, 4MB cache, Turbo Boost up to 3.5GHz)
MacBook Pro 13 TB (2018): 2.3GHz Intel Core i5-8259U (quad-core, 8 threads, 8MB cache, Turbo Boost up to 3.8GHz)
We only consider the standard build MacBook Pro 13 with Touch Bar and not one that is build-to-order on the website.
The MacBook Pro 2017 is configurable to 3.3GHz dual-core Intel Core i5, Turbo Boost up to 3.7GHz, with 64MB of eDRAM; or 3.5GHz dual-core Intel Core i7, Turbo Boost up to 4.0GHz, with 64MB of eDRAM.
The MacBook Pro 2018 on the other hand is configurable to 2.7GHz quad-core Intel Core i7, Turbo Boost up to 4.5GHz, with 128MB of eDRAM if you wish to customise your laptop at the point of purchase to give it more oomph.
The clock speed alone does not really reflect the real world performance of the processors. But, how close is Apple with the claim of doubling in performance. Based on the benchmark of the processors along, the true benefit of quad-core over dual-core is evident. See CPU benchmark charts below: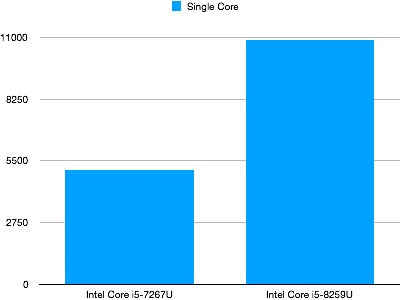 Intel Core i5-7267U @ 3.10GHz PassMark: 5098
Intel Core i5-8259U @ 2.30GHz PassMark: 10863
Source: www.cpubenchmark.net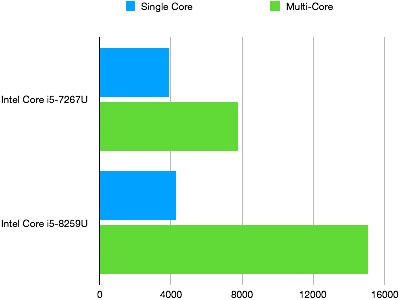 Intel Core i5-7267U Single Core: 3868 Multi-core: 7750
Intel Core i5-8259U Single Core: 4258 Multi-core: 15092
Source: browser.geekbench.com
However, this is not to say that the dual core 7th generation processors found on 2017 models aren't any good. The additional core in the 8th generation processor just helps make repeated tasks faster such as compiling codes, finalising edited videos and batch processing photos and images. Other processor intensive tasks that may benefit from the added cores include rendering 3D models, layering multiple tracks and adding special effects. The MacBook Pro 13-inch with Touch Bar 2017 model still performs well with most applications.
Processor Specifications
Intel® Core™ i5-7267U

MacBook Pro TB 2017

Intel® Core™ i5-8259U

MacBook Pro TB 2018

Generation
7th
8th
Code Name
Kaby Lake
Coffee Lake
Launched
Q1,17
Q2,18
Lithography
14 nm
14 nm
Core
2
4
Threads
4
8
Base Freq.
3.1 GHz
2.3 GHz
Turbo Freq.
3.5 GHz
3.8 GHz
Cache
4MB
6MB Smart Cache
Bus Speed
4 GT/ OPI
4 GT/ OPI
TDP
28 Watt
28 Watt
TDP-down
23 Watt
20 Watt
Bottom line is, the new 2018 MacBook Pro 13 with Touch Bar has more processor cores (4) and therefore even more threads (8) and bigger cache memory, 6MB SmartCache. The following applications listed below perform better on the quad-core MacBook Pro 13 2018 compared to dual-core MacBook Pro 13 2017.
Logic Pro X: 2x higher Alchemy track count
WebKit Compile: 75% faster build time using Xcode
Wolfram Mathematica: 85% faster CPU benchmark performance
NASA: 80% faster TetrUSS computational fluid dynamics performance
Adobe Photoshop CC: 85% faster processing of well-threaded filters
Adobe Lightroom Classic CC: 2x faster RAW image import with Smart Previews
Pixelmator Pro: 75% faster ML-based image repair
Autodesk Maya: 90% faster Arnold render
Blackmagic Fusion Studio: 75% faster render scene to disk
Compressor: 75% faster 8-bit HEVC export
Final Cut Pro X: 9 simultaneous 4K streams
Adobe Premiere Pro CC: 70% faster 4K H.264 export
Source: Apple.com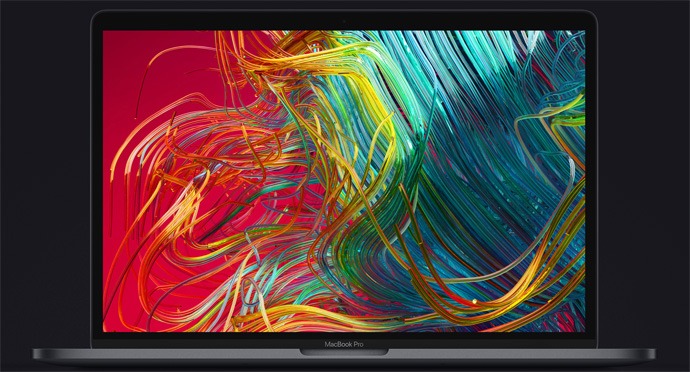 Search MacBook Pro 13 Touch Bar Online
Graphics
The new 2018 13-inch model with Touch Bar features powerful integrated graphics with 128MB of embedded DRAM. The new generation embedded Intel Iris Plus Graphics 655 supports twice as much embedded DRAM compared to the 2017 model. The Intel Iris Plus 650 on the 2017 model supports 64MB of embedded DRAM. What this translate too is the ability to render graphics and 3D models faster. If you want even better graphics performance, you will need to move to the bigger 15-inch model. The 2018 MacBook Pro 15-inch comes with Radeon Pro discrete GPU with 4GB of GDDR5 memory as standard. For anything above that, you will be looking at an external GPU or eGPU such as one from BlackMagic Design.
Display
While both displays are the same size and resolution, the 2018 model benefits from Apple's True Tone technology. First to make its appearance on the 9.7-inch iPad Pro, it makes images on the Retina Display and Touch Bar appear more natural. It does this by using advanced multichannel sensors. The data from the sensors are used to adjust the colour, white balance and intensity of the display to match that of the ambient lighting condition. In order words, the display is capable of automatically adapting to different ambient lighting conditions to make colours appear more consistently.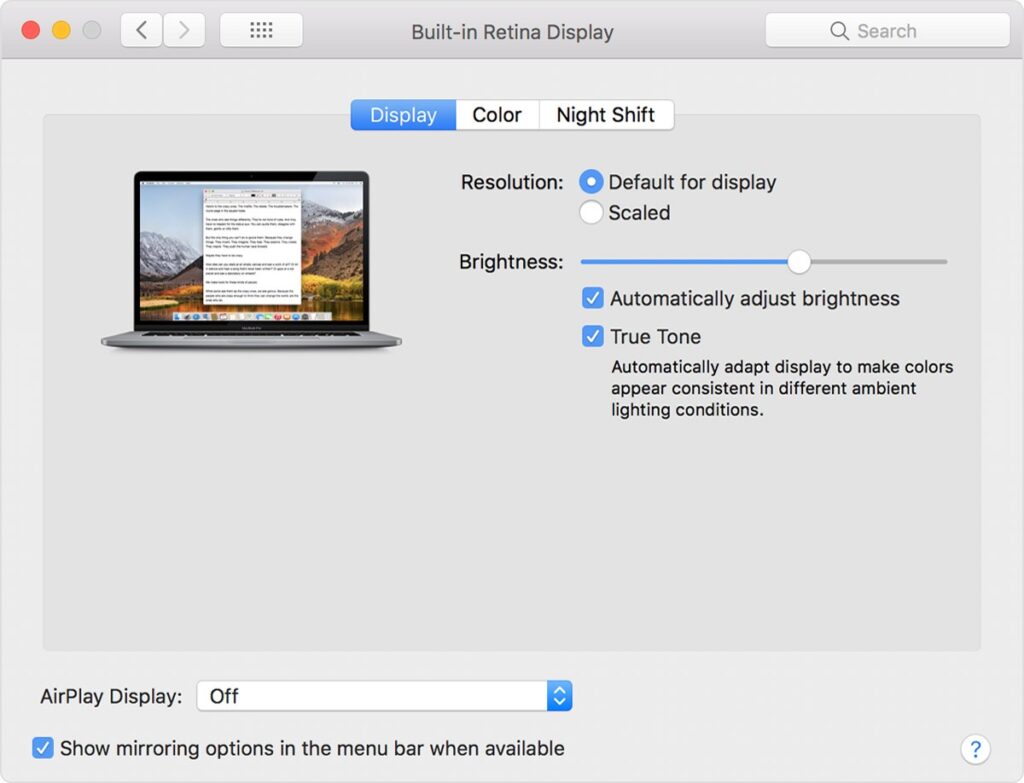 Keyboard
The size of the keyboard may be the same. In fact the key travel seems the same too. What is not immediately obvious is the noise from the key. When using the keyboard on the 2018 model, we noticed significantly quieter keyboard clicks compared to that on 2017 model. Personally, I prefer the satisfying clicking noise from my keyboard. Perhaps, I am just old school but any improvement is good.
The Embedded Chip
The proprietary custom chip, Apple T2 is designed to make MacBook Pro more secure. This is only available on the Touch Bar edition be it MacBook Pro 13 or 15. The Apple T2 chip includes a Secure Enclave coprocessor, hardware dedicated to secure boot and on-the-fly data and full storage encryption. The other functions of the chip is to bring together the many discrete controllers such as the audio, SSD and system management controllers under one chip.
However, the biggest difference this has over previous 2017 MacBook Pro 13-inch with Touch Bar is the ability to activate Siri via voice with 'Hey Siri' wake words. While the Siri virtual button is still available on the Touch Bar like on the 2017 model, you can invoke the virtual assistance without touching the button on the 2018 model. With practice, you will be using it to open apps, find documents, play music or have a silly conversations with the service.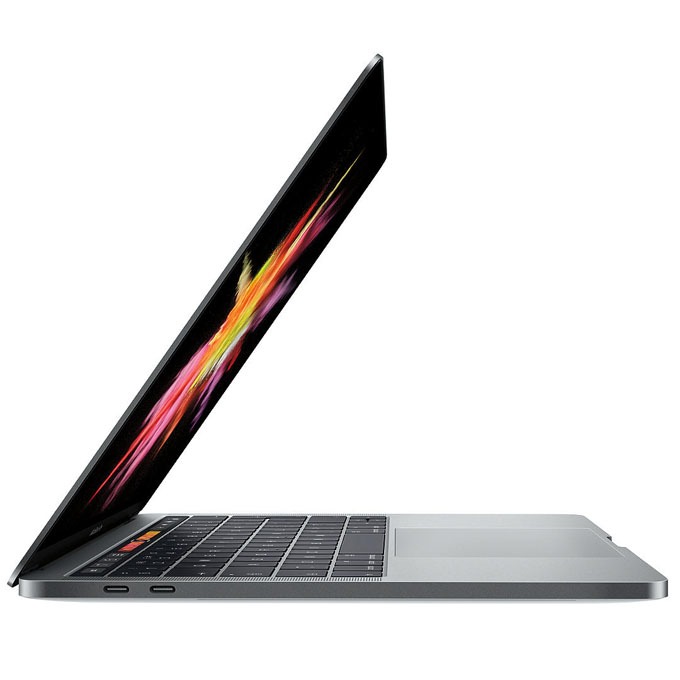 Search MacBook Pro 13 Touch Bar Online
Faster SSD
The new 2018 MacBook Pro 13-inch also benefits from super fast solid-state drive capable of sequential read speeds up to 3.2GB/s and up to 2.2GB/s sequential write speed. These are optimising figures under certain test conditions but it is impressive nonetheless. Together with the magic of Apple's own custom silicone, the Apple T2 chip, you can boot up quickly and securely, start many different apps in super fast speed and even have automatic encryption on the fly with little impact on storage performance.
To Upgrade or Not To Upgrade
Unless you classify yourself as a power user and you use half or more of the apps listed above, and have a genuine reason to shave off a few seconds to minutes here and there with processor intensive tasks, then consider upgrading to the 2018 MacBook Pro 13-inch with Touch Bar.
The 2017 MacBook Pro 13-inch with Touch Bar will serve many with everything they need to do for years to come. As with everything technology related, there will soon be another model next year. Until then, you can decide again based on the performance gains you might with the even newer model.
In the mean time, it has only been just over a year since I got my MacBook Pro 13-inch so I intend to keep it. I always have the big iMac 5K to pull off the heavy lifting.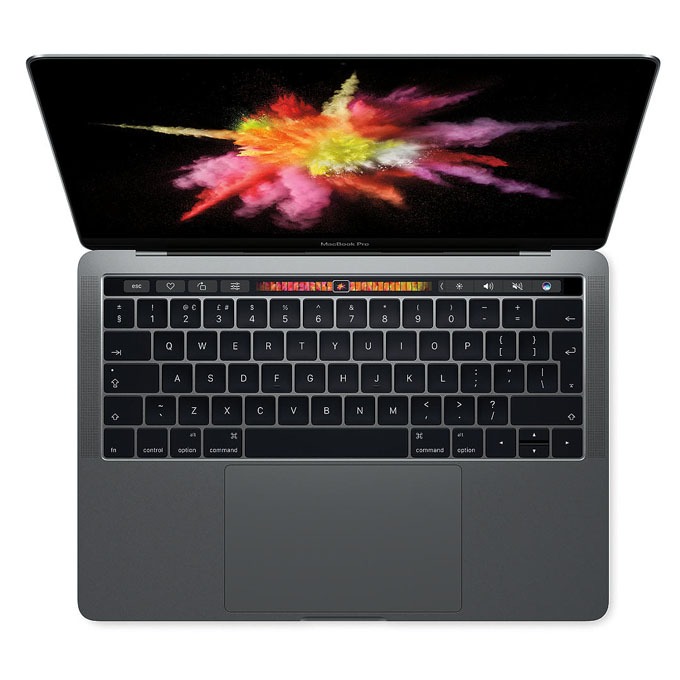 Search MacBook Pro 13 Touch Bar Online
Links: