The Steam Deck has been making its amazing rounds among reviewers on the Internet over the past few weeks since its release. Not only did it wow laptop and desktop PC users with all the flairs and features you'd naturally expect in full PC gaming. But it also blew away handheld PC gamers with a taste of what's just up ahead in the upcoming bloodbath that is the mobile RDNA2 APU wars.
But aside from being celebrated as the Steam machine innovation that Valve can finally be proud of (regardless of SteamOS clunky fits), the handheld PC also successfully proven several things. As cautiously optimistic onlookers, all we knew were leaks and theoretical knowledge, though thankfully, most these have since then been properly confirmed: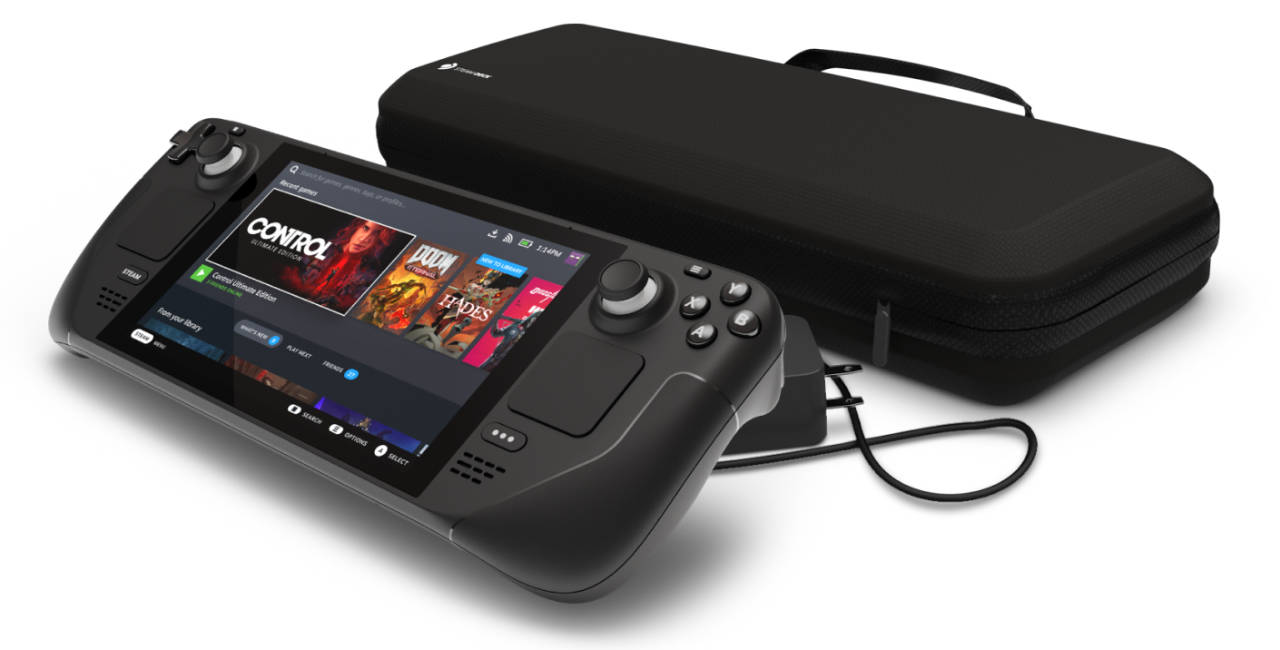 RDNA2 iGPU + stacking optimizations worked beyond initial expectations
Textures still make the biggest graphic impression after all this time
Sometimes, constricted spaces have better airflow than open ones
Official stick drift fixes can be done very quickly (yes, Nintendo)
Instant toggle power options should be on all things mobile
Competitively-priced handheld PCs could be the norm
The Nintendo Switch is now (also) 'strategically' obsolete
1. RDNA2 iGPU + stacking optimizations worked beyond initial expectations
Even with just a few compute units to power its iGPU (RDNA 2.0 8 CU), and with the supposed "becoming obsolete" 4-core/8-thread custom Zen 3 processor, the Steam Deck was still able to reliably run and play almost all triple-A PC game titles that online reviewers threw at it. Granted, the settings are still focused on Medium and Low settings, had an 800p resolution tops, with FSR carrying a few titles, and demanding titles running "only" at 30 FPS. But the experience of playing something like Red Dead Redemption 2, God of War, or even the (still) unoptimized nightmares like Cyberpunk 2077 version 1.31, is smooth enough that it is enjoyable on an otherwise significantly weaker platform.
Of course, if we are talking about incredibly optimized games like Resident Evil 2 (remake) and Doom Eternal, then a full 60 FPS experience is even achievable. Indeed, the performance levels managed to exceed that of the expected GTX 1050 Ti-like performance, and already reaches the soft boundaries of the GTX 1650 in terms of overall experience.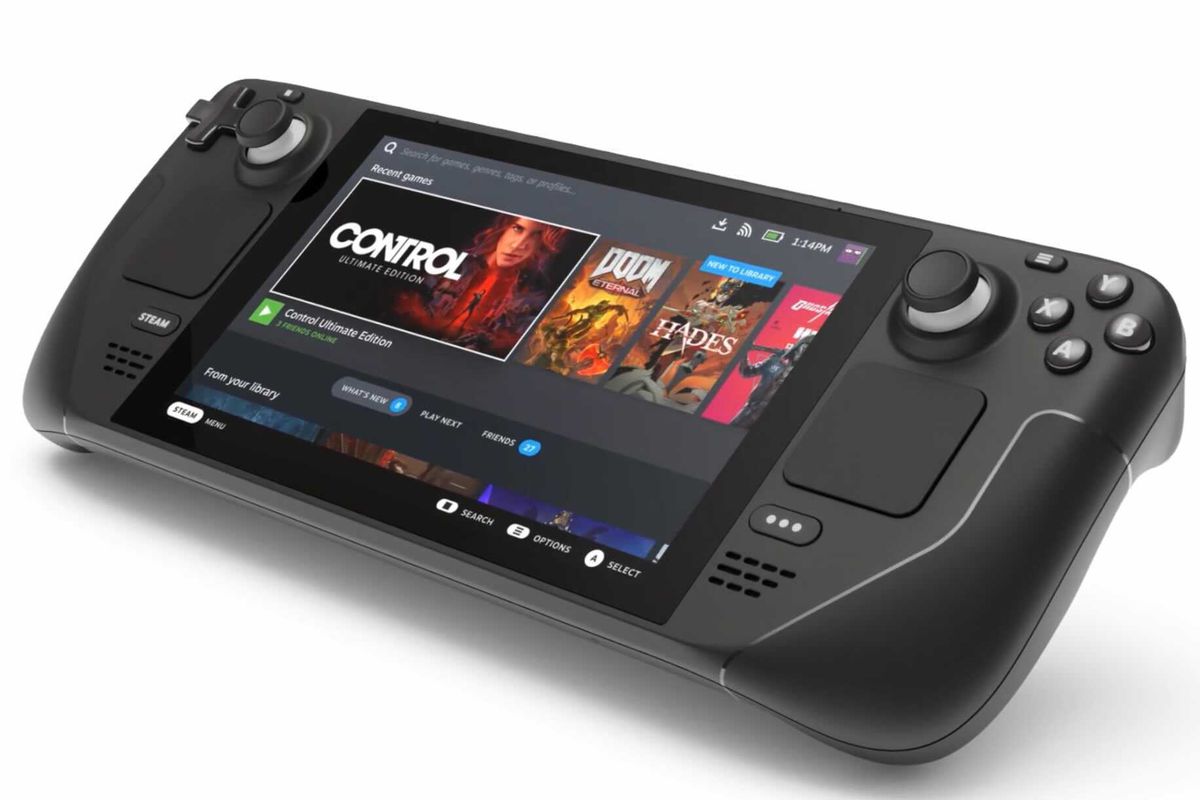 2. Textures still make the biggest graphic impression after all this time
Ambient lighting (plus shadows), depth of field, and motion blur effects add a lot to the sense of realism felt in modern games. But, practically, textures are still where the biggest visual impact is appreciated by any gamer. And its related settings can be reliably cranked all the way up thanks to the Steam Deck's nicely specced 16GB of LPDDR5 RAM. For the most part, games with open world environments such as Assassin's Creed: Valhalla, and Horizon Zero Dawn benefit from this, looking almost the same as their console and desktop counterparts. But you can also enjoy it with older titles like the immortal Grand Theft Auto V, and the benchmark flagship, Shadow of the Tomb Raider.
As a bonus, this also makes at least the first two settings of FSR 1.0 (Ultra Quality and Quality) nearly indistinguishable from native rendering in terms of picture quality. At least, when viewed at the standard distance a Steam Deck would be typically used.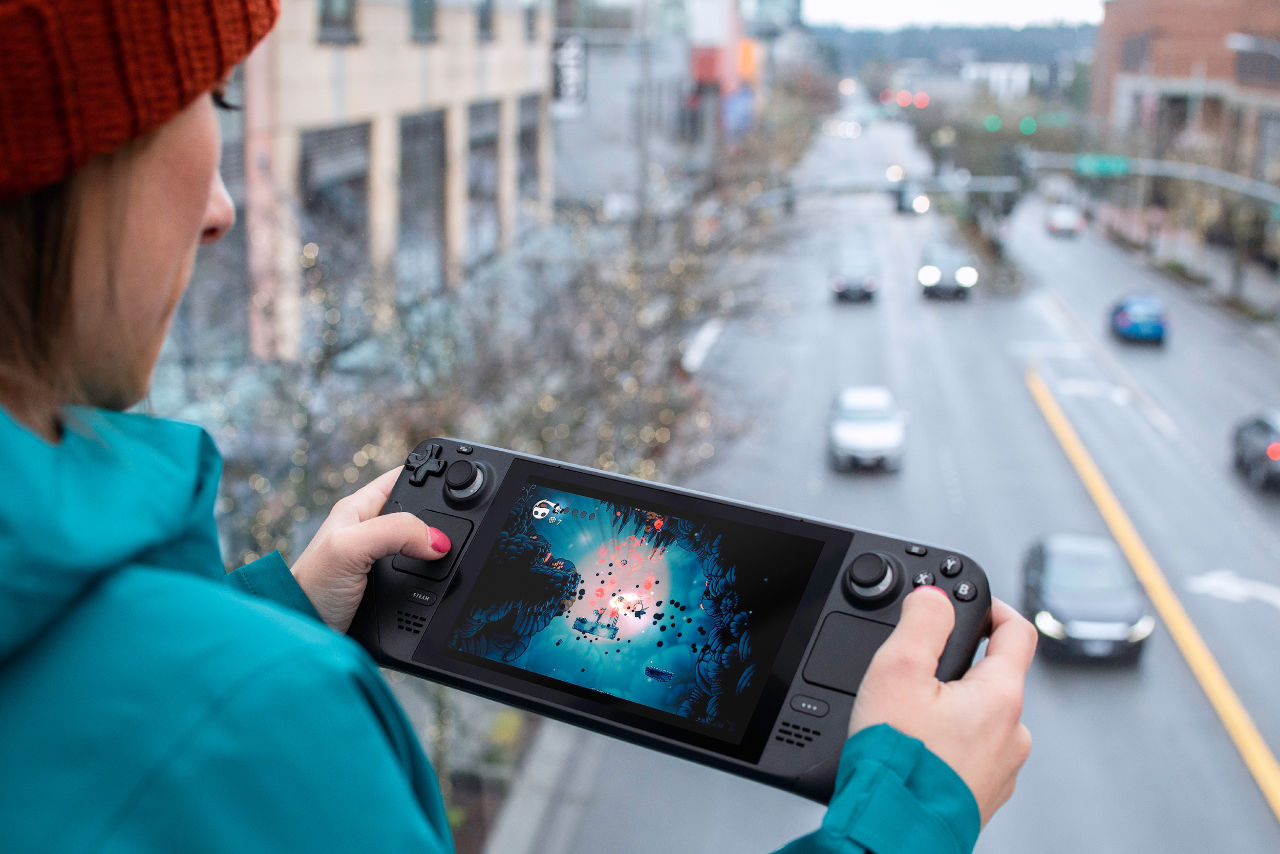 3. Sometimes, constricted spaces have better airflow than open ones
One rather peculiar observation mentioned by Steve of Gamer's Nexus during his team's teardown of the Steam Deck (also corroborated by other teardowns), was that thermal management is made better with the tight-fitting configuration of its internal components.
The single fan behind the system was indirectly connected to a tight network of small openings around the individual components. This is so that when it pushes out air, it effectively causes the airflow to go around the most critical components such as the battery, VRMs, and memory modules. Of course, the fan itself still directly cools the CPU. But the fact that the constricted space was turned into an advantage was quite nifty, and showed Valve's conscious effort at hardware longevity.
In fact, the Steam Deck actually performed significantly worse in heat management when the entire handheld PC was pried open. The fan was no longer able to push air around the small openings anymore, and thus active cooling was basically non-existent around other components, even though it was open and more exposed.
4. Official stick drift fixes can be done very quickly (yes, Nintendo)
Unfortunately, despite the developers repeatedly stating their confidence in the Steam Deck's hardware quality last year, many owners still ended up having premature analog stick drift problems. Yes, as early as just a month after its release.
Thankfully, Valve was quick on the trigger, and has already announced that they are working on rolling out an eventual fix. A very quick response to the issue, which also could have been made by other companies that continued to act as if such problems never existed. Combined with the countless past DIY projects that helped solve analog stick drift problems on other systems, this goes on to prove once again, that any stick drift issue is relatively easy to solve via software.
So, in light of the Steam Deck team's admission and immediate action, do we really still have to send the actual hardware directly to have it fixed, Nintendo?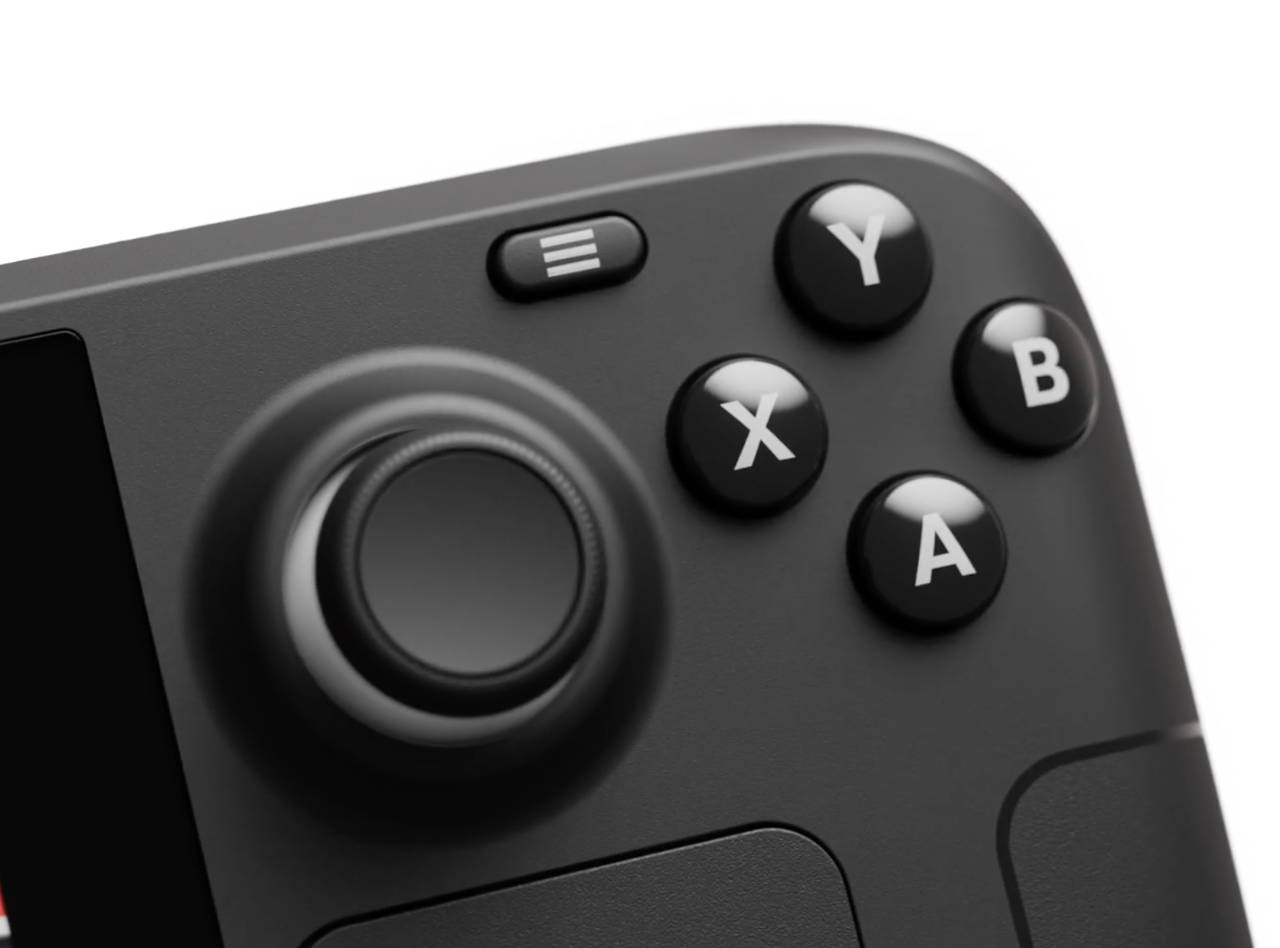 5. Instant toggle power options should be on all things mobile
Handheld PCs have a greater emphasis on power efficiency, and as such products like the Aya Neo have offered easily accessible energy management features to be called upon as pop-ups. With the Steam Deck, these settings are promptly dialed to eleven. Not only do power options appear as pop-up side menus instantly, but absolute energy management freedom is also available right at the onset.
Even today, such a feature isn't exactly available at the same level on other mobile devices such as gaming laptops. You often have to navigate to a specific OS menu that deals with it, and even then heavy reliance on automated options effectively limits the optimization capabilities of the machine altogether.
Granted, the SteamOS does set everything up by default so this is possible without any additional user input. But instead of adding unnecessary bloatware to their product listings, we believe that gaming laptop distributors should instead focus on optimizing instantly-accessible power management pop-ups in the same way that the Steam Deck currently does.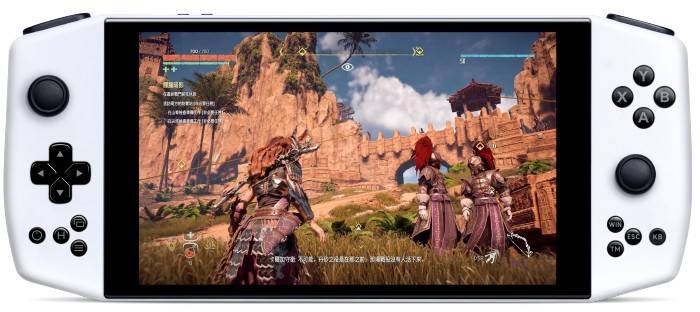 6. Competitively-priced handheld PCs could be the norm
As fascinating as the first wave of handheld PCs over the last five years has been, many consumers are still ambivalent about them simply because they're too damn expensive. The 1TB Ryzen 7 5700U version of the OnexPlayer, for example, retails at a whopping $1,400 at major online stores. That's frankly already more than enough dough for you to buy a much more powerful Intel 12th Gen gaming laptop.
With the Steam Deck, though, the highest MSRP is set only at $650, which is the 500GB NVMe SSD version of the product. Even though it is still kind of premium, that already comes reasonably close to mobile console territory. It will not create a conflict of interest for certain tiers of gamers. Especially to those more concerned with performance-per-dollar rather than pay for arbitrary features such as form factor and portability.
It was a hard sacrifice for Valve, of course, having adopted the same market share-boosting strategy as the Xbox Series X and PlayStation 5. But we believe that in order for this market to escape its niche roots and become mainstream, other handheld PC developers should find a way to make their products similarly competitive in price.
… and hope that there will be enough of the stuff out there that scalpers won't take advantage of it.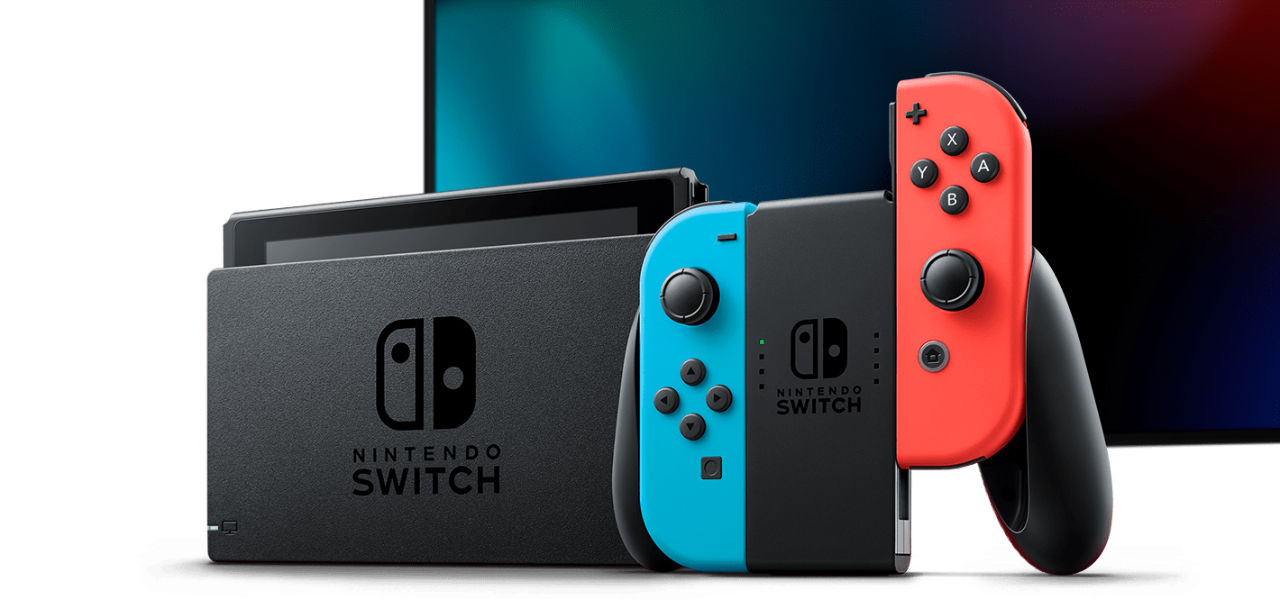 7. The Nintendo Switch is now (also) 'strategically' obsolete
Despite the shining reviews of Pokemon Arceus over the last few months post-release, many users have stated similar opinions about the game's outdated open-world depiction. This is in stark irony to the glorious praises given to The Legend of Zelda: Breath of the Wild, another open-world game, during the console's initial release.
Sure, many gameplay innovations made Pokemon Arceus the most engaging Pokemon game yet. But compared to even what the PS4 Pro and Xbox One X enjoys, the environment felt somewhat empty, renders very limited assets per time, with textures clearly showing its age.
Heck, the mere fact that you can emulate a complete Nintendo Switch experience (at reasonable higher frame rates) using the Steam Deck tells so many things about its strategic obsolescence. Nintendo itself started copyright-strike bombing videos showcasing Steam Deck-based Switch emulation tutorials, something they never really cared for when other previous handheld PCs were teaching the same thing.
We are effectively approaching the tail end of the Nintendo Switch's survival purely on software and IP adoption. The generational gap is bound to become even wider once RDNA2-powered Ryzen 6000 APUs roll out to all mobile devices sometime in early 2023.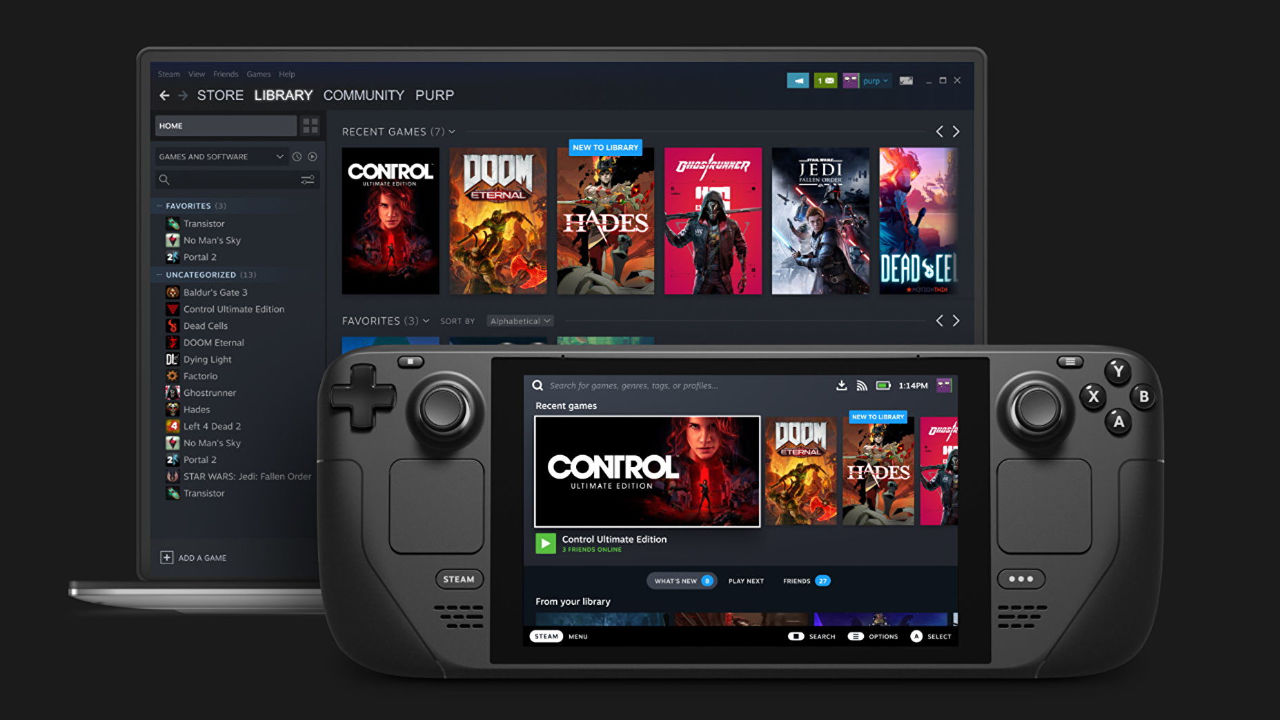 Specifications
Processor
AMD APU
CPU: Zen 2 4c/8t, 2.4-3.5GHz (up to 448 GFlops FP32)
GPU: 8 RDNA 2 CUs, 1.0-1.6GHz (up to 1.6 TFlops FP32)
APU power: 4-15W
RAM: 16 GB LPDDR5 on-board RAM (5500 MT/s quad 32-bit channels)
Storage: 64 GB eMMC (PCIe Gen 2 x1) or 256 GB NVMe SSD (PCIe Gen 3 x4) or 512 GB high-speed NVMe SSD (PCIe Gen 3 x4)
Controls and Input
Gamepad Controls: A B X Y buttons, D-pad, L & R analog triggers, L & R bumpers, View & Menu buttons, 4 x assignable grip buttons
Thumbtacks: 2 x full-size analog sticks with capacitive touch thumbstick
HD Haptics, 6-Axis IMU Gyro
Trackpads: 2 x 32.5mm square trackpads with haptic feedback, 55% better latency compared to Steam Controller, Pressure-sensitivity for configurable click strength
Display
Resolution: 1280 x 800px (16:10 aspect ratio) Optically bonded IPS LCD for enhanced readability 7-inch diagonal 400 nits typical 60Hz refresh rate, Touch enabled, Ambient light sensor
Connectivity
Dual-band Wi-Fi radio, 2.4GHz and 5GHz, 2 x 2 MIMO, IEEE 802.11a/b/g/n/ac
Bluetooth 5.0 (support for controllers, accessories and audio)
Audio
Stereo with embedded DSP for an immersive listening experience
Dual microphone array, 3.5mm stereo headphone / headset jack
Multichannel audio via DisplayPort over USB-C, standard USB-C, or Bluetooth 5.0
Power
45W USB Type-C PD3.0 power supply
40Whr battery. 2 – 8 hours of gameplay
Expansion
UHS-I supports SD, SDXC and SDHC
USB-C with DisplayPort 1.4 Alt-mode support; up to 8K @60Hz or 4K @120Hz, USB 3.2 Gen 2
Size and Weight: 298mm x 117mm x 49mm, approx 669 grams
OS: SteamOS 3.0 (Arch-based), KDE Plasma