The unveiling of Nvidia and AMDs latest GPUs, while troubled, were certainly a sight to behold technologically. Having something as powerful as the GTX 2080 Ti at almost half the price definitely harkens back to how rock bottom affordable the GTX 1080 Ti as a high-end card.
But this, would be a cause of concern for entry-level gamers. If these $400 and above GPUs will be the norm for the next few years, does that mean the lowest bar for quality graphics is finally leaving the $200 mark?
Yes, with RX580, your 200 dollar GPU is still 2021 Proof
Well, don't fret. This might come as a big surprise, but it's quite safe to say that your ol' trusty sub-$200 and $200+ entry-level gaming will not go anywhere soon. Not until some brand-new technology renders it completely obsolete.
DISCLAIMER: This discussion mostly focuses on users who already own an RX 580, or any of these GPUs. Look for other build considerations first if you plan to buy the older models in the list (used or brand new).
Entry-Level GPU Short List
| | | | |
| --- | --- | --- | --- |
| Tier C- | Tier C | Tier B | Tier A |
| RX 570 | RX 580 | RX 590 | GTX 1660 Super |
| | RX 5500 XT | GTX 1660 | GTX 1660 Ti |
| | GTX 1060 (6GB) | | RX 5600 XT |
| | GTX 1650 Super | | |
RX 580, the 750 Ti Spiritual Successor
The remarkable performance efficiency of the GTX 750 Ti during its heyday was one of the pinnacle moments within the budget gaming scene. If you are a gamer back then looking for a solid, 1080p 60fps experience, the 750 Ti provided more than enough power, at times even at medium settings. This has eventually become a meme of sorts, with players testing the GPU yearly with the latest titles. Somehow, it is still hanging by a thread on some modern titles to this day.
Now the RX 580 is placed at a significantly higher initial position as a mid-range card when it first came out. But the thing is, it also received more or less the same treatment as the 750 Ti due to its very excellent price-to-performance ratio. Year by year, it has proven to be still a competitive GPU, earning very consistent slots at every major "Best GPU" list online.
In fact, just last Spring of 2020, YouTube channel Hardware Unboxed had still listed the RX 580 as one of the best budget GPUs for PCs today. This is almost three years after it was first officially released in 2017, not counting the fact that its predecessor, the RX 480, already existed a year prior as well.
Also, while lower-end GPUs such as the 1050 Ti and GT 1030 are still in production, the fact that 8GB VRAM RX 580 GPUs are still available fresh off the market shows the level of confidence in these products in the near future. The RX 5500 XT and the GTX 1650 Super pretty much show the same trend, providing mostly just architecture updates to the RX 580 and GTX 1060 respectively.
Thus, from an investment standpoint alone, the RX 580 will continue to be a relevant entry-level card in the foreseeable future. It has not even reached the level of number-crunching obsolescence that the 750 Ti has today, and as we shall tackle later in this article, that may never actually happen.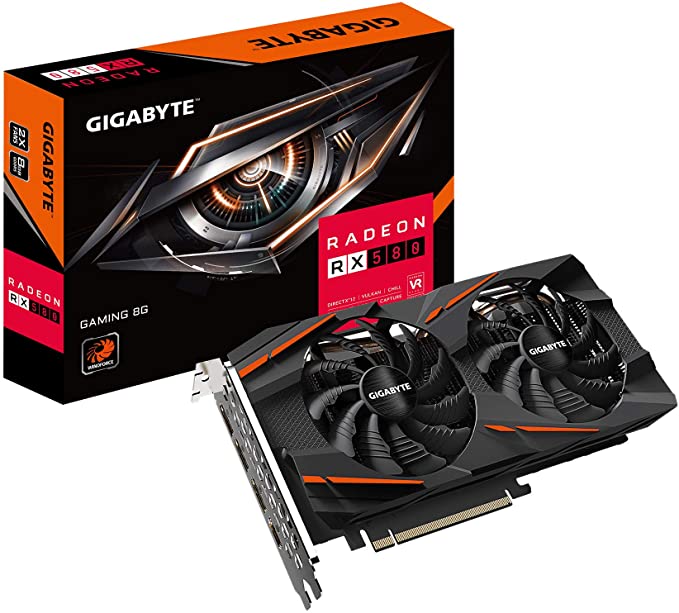 Search AMD Radeon RX580 on Amazon
RX 580 Competitors Galore: Your replacement options
So, if the RX580 will be relevant for the next couple of years, any GPU that can compete would also have similar market presence preservation benefits, either in price-to-performance ratio or just straight up in graphics processing power. Configurations, as well as other specifications, might differ. But we are talking about pure frames-per-second using the same settings and resolution:

RX 570 – may be one level directly down, but it is technically the best GPU available today in terms of performance ratio. Besides, it's not even as bad as the 1650. It also would leave the 1050 Ti in the dust as soon as the race starts.

RX 5500 XT – is essentially RX 580 2.0. This is AMDs answer to the aging architecture of Polaris. Sporting an RDNA design and GDDR6 memory, this GPU would have no trouble adapting to future game programming designs… theoretically. Too bad the RX 580 still reigns supreme in the used market.
GTX 1060 (6GB) – was the long-time rival of the RX 580, arriving more or less within the same release period. As such, it also performs more or less the same, and is also equally very popular in the used market.

GTX 1650 Super – a peculiar specimen, this was actually released by Nvidia in 2019 as a hotfix for the failure that is the 1650. It trades blow-per-blow with the RX 580 in everything, except for power draw, which it absolutely dominates. 4GB VRAM really limits its potential. But price-bracket wise, an 8GB 1650 Super would most likely just clash with either the 1660 or the 1660 Super.

RX 590 – is a strange contender in the market today. It never became as popular as its little brothers. But, depending on price availability, it could be a more economical purchase than an RX 580.
GTX 1660 – was initially considered as the updated architecture successor of the GTX 1060. Today though, it has since become the "mid-range" GPU of Nvidia's Turing 16 Series. Think of it as a VRAM upgraded version of the 1650 Super (in terms of MRSP).

GTX 1660 Ti / 1660 Super / RX 5600 XT – are quite far already in tier than the RX 580, but still count because these GPUs are still technically in the $200 range (with the 1660 Ti and RX 5600 XT a bit below the $300 MSRP). They currently offer the highest performance in entry-level gaming, and can reliably play most AAA games at 1080p in Very High or Ultra settings. If you still feel unsure about the future of the RX 580, perhaps these cards will provide a bit more wiggle room for future AAA titles.


RX 580 and The Game Development Plateau
It has been popularly cited that GPUs drift away from their original intended tiers as better games advance the graphics envelope. This was definitely true during the first five years of the 2010s, when AMD and Nvidia were still moving along with GCN/GCN 2.0 and Fermi/Kepler architectures, respectively.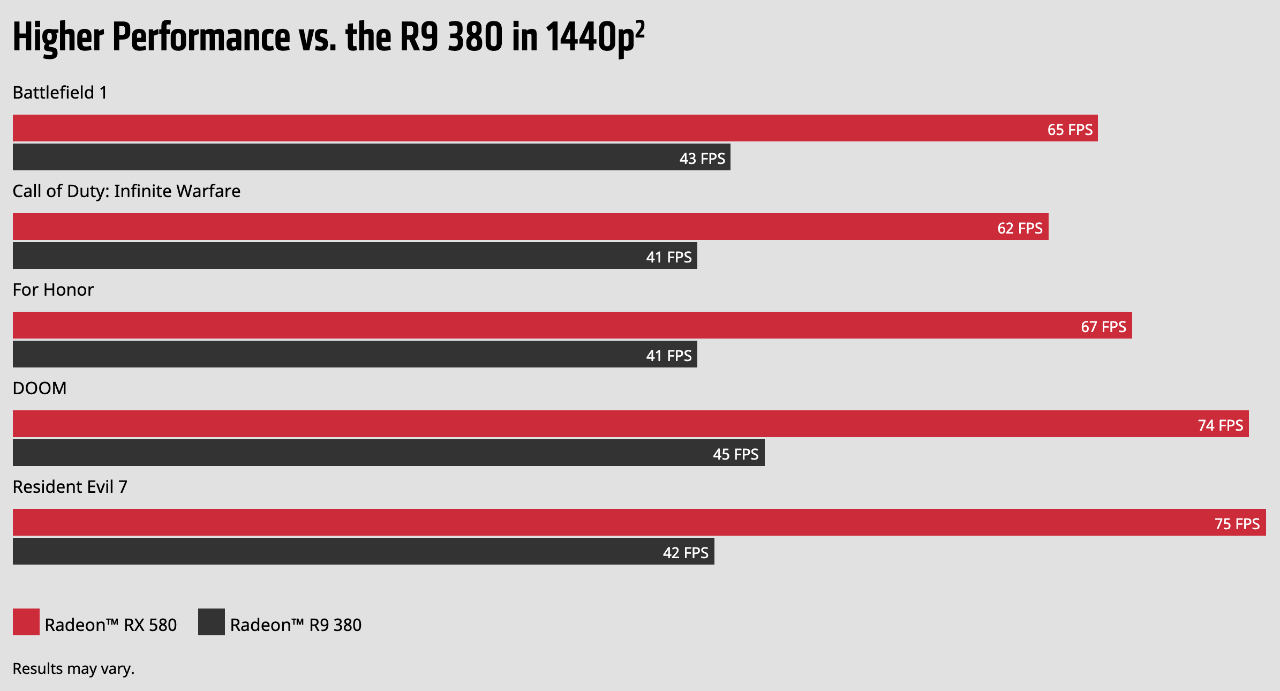 But despite this assessment remaining somewhat true today, we have already reached a plateau in the visual quality of games. That is, with the exception of AAA titles pushing for realism, most games today not meant to portray or simulate real-life can already run very well on even the RX 580.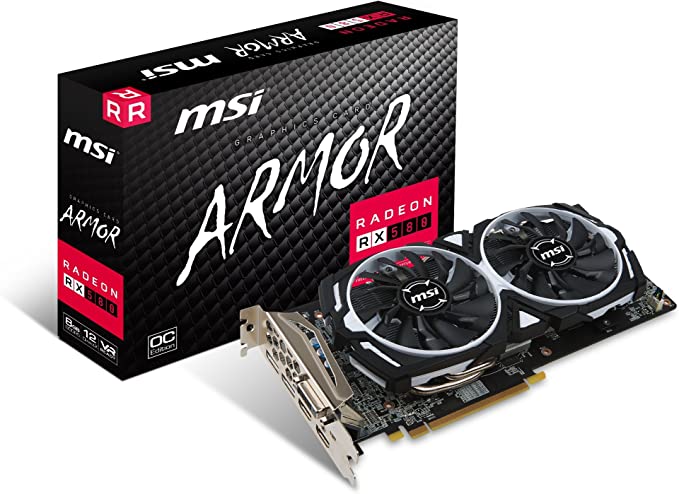 Take a look at all of the PC games released for 2020, for example. If you can check each title's system requirement, you will realize that more than half of them do not require an RTX Turing card, an RTX Ampere, or even an RDNA 2 GPU. Heck, the RX 580 itself would look like a mid-range GPU when compared with these titles.
Sure, Assassin's Creed Valhalla and Cyberpunk 2077 absolutely wrecked anything below the RTX 2060 and RX 5700 XT. But something that looks equally impressive graphically like Doom: Eternal could run on a GTX 1050 Ti at 1080p 50-60fps with absolutely no issues.
More importantly, a lot of 2020's most popular PC games don't even require anywhere near the RX 580, and can run perfectly on older hardware. The most popular games on Steam in 2020, for example:
| | |
| --- | --- |
| | Minimum GPU requirement |
| Among Us (2018) | GeForce GT 610* |
| CS: GO (2012) | GeForce GT 630* |
| Cyberpunk 2077 (2020) | GTX 1660 Super, RX 5600 XT |
| Destiny 2 (2017) | GTX 1060, R9 390 |
| Doom Eternal (2020) | GTX 1050 Ti, RX 470 |
| Dota 2 (2013) | 8600 GTS, HD 2600 Pro* |
| Fall Guys (2020) | GTX 660, HD 7950** |
| Grand Theft Auto V (2013) | GTX 660, HD 7870** |
| Monster Hunter World (2017) | GTX 1060, RX 570 |
| PUBG (2017) | GTX 1060, RX 580 |
| Rainbow Six Siege (2015) | GTX 670, HD 7970** |
| Red Dead Redemption 2 (2019, PC) | GTX 1060, RX 480 |
* – very old, outdated GPUs    ** – GPUs even older than the 750 Ti
And no, adding Raytracing to otherwise low-spec games (like Minecraft) does not count in this application. Raytracing, by itself, is an entirely separate technology that can't be quantified similarly to TFLOP-crunching.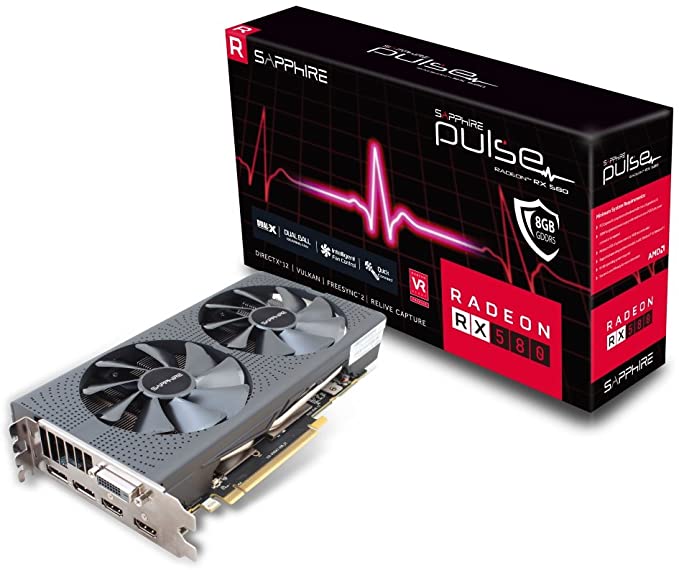 RX 580 Would STILL Eventually be Obsolete, But…
Of course, it is undeniable that the RX 580, along with its competitors, would soon have to leave the relevant world of modern PC building forever. But, it won't be due to having insufficient TFLOPs, or having inadequate cores, or even because of lower GPU clock speeds.
Rather, the RX 580 and gang would most likely be eventually phased out by newer technologies, which simply cannot be replicated via mere computation factors. For example, Deep Learning Super Sampling (DLSS) may be exclusive to top-of-the-line RTX cards now. But if the bar goes low enough, at least lower than the upcoming RTX 3060, then we may see game developers take full advantage of it as a baseline technical requirement.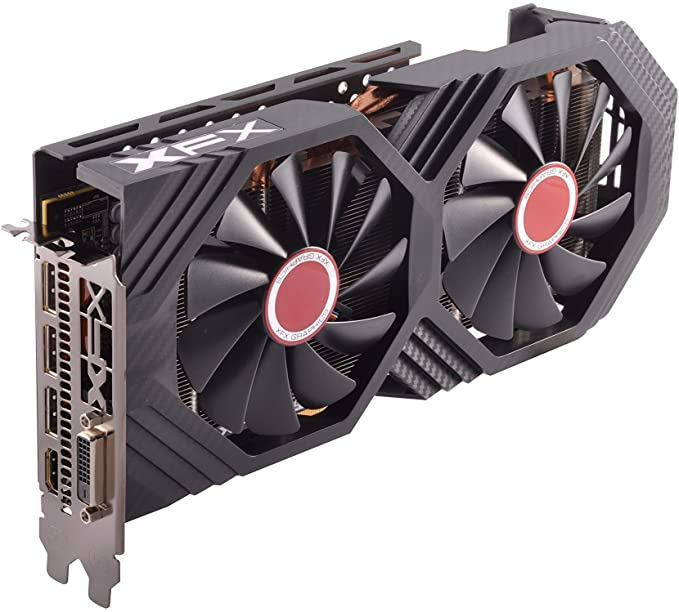 And at that time, my RX 580 would finally be forced to retire.
Alternative (Higher) Entry Level Gaming Graphics Cards
Finally, here is a look again at the RX 580 alternatives: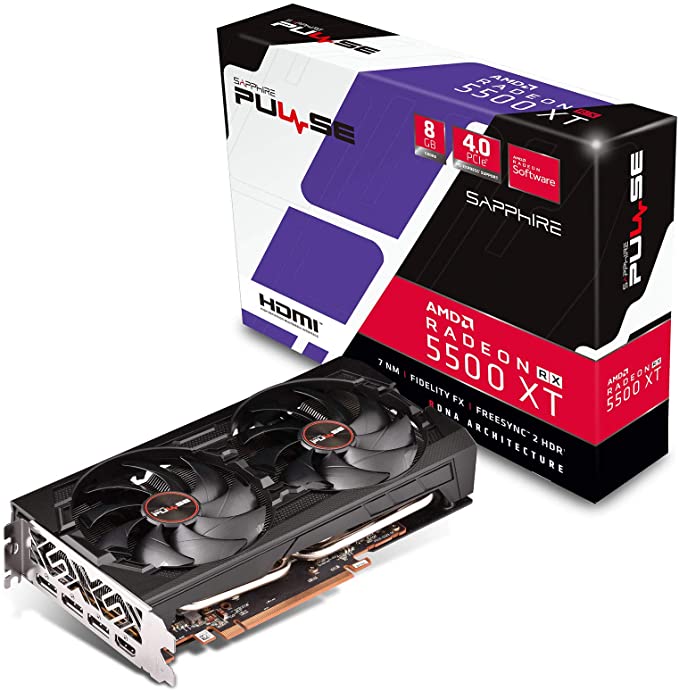 Search AMD Radeon RX 5500 XT on Amazon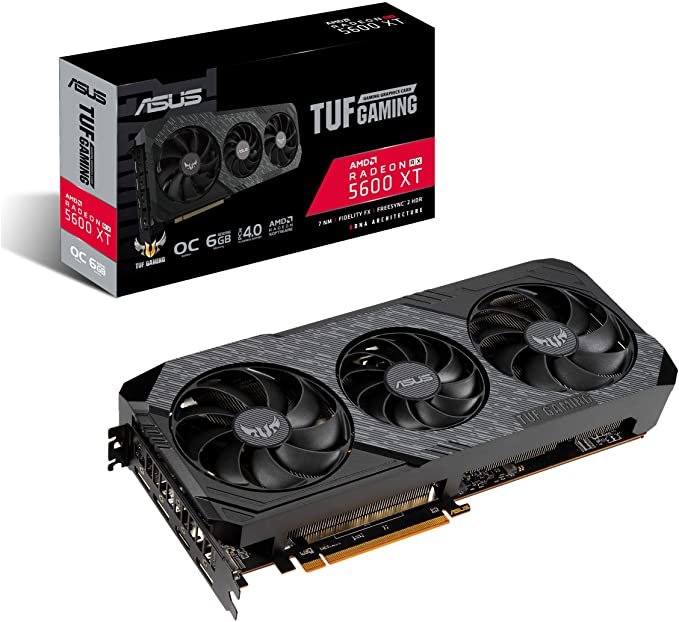 Search AMD Radeon RX 5600 XT on Amazon
Search GeForce GTX 1660 Super on Amazon
Search GeForce GTX 1660 Super on Amazon